So you're a business owner or a maker that's got a product to take to the world. You're off to a great start, and now you're wondering about the ins and outs of packaging it all up.
While it's true that it's what's on the inside that counts when it comes to parcels, packaging is the final touch that can elevate the whole experience for your customer.
The way a product is packaged doesn't have to be boring, unattractive or out of alignment with your brand's look and feel. You also don't have to compromise its design for sustainability, either – the two can go hand in hand.

That's why we're here – to help you deliver an exceptional unwrapping experience. #noissuetissue was our first product to market, and since then, we've committed to all of our products being sustainable, right down to the finer details.
This is important because annual eCommerce sales are predicted to hit $4.5 trillion by 2021, which is a massive 246% increase since 2014. This is great for business, but it also means more packaging materials heading for landfill and in time, more waste degrading our planet.
We're doing our bit for the environment, and we encourage you to, too. If you're feeling a bit overwhelmed, remember that making the switch to sustainable packaging doesn't have to be a huge overhaul – it can also be gradual and begin with one aspect, like an eco-friendly mailer bag or a custom sticker.
As you reduce these elements in your packaging that are one-time use and disposable, you help move us forward towards a more sustainable future – and create a better experience for your customer in the process. It's a win, win!
So, what makes a noissue product?
When it comes to ink, we're plant-based.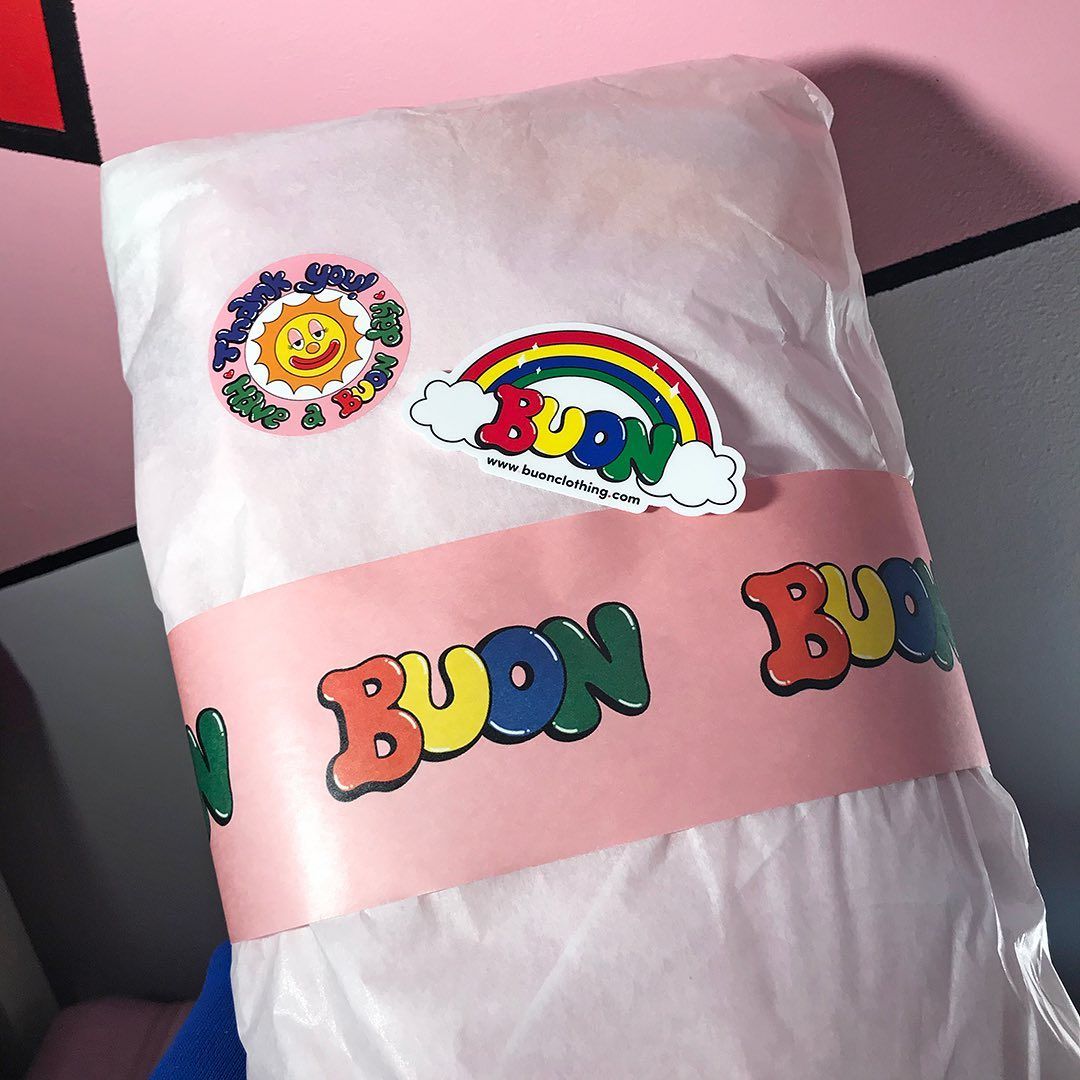 Noissue's tissue paper, stickers, tapes and stamps are all made with soy-based ink. This matters because soy-based ink is an eco-friendly alternative to petroleum or oil-based inks on the market, as it relies on a 100 percent renewable source (soy oil) that's made in abundance and is less costly to grow for farmers. As well as being biodegradable, soy-based ink lasts just as long as other inks and has the added bonus of producing brighter, more vibrant colours.
Likewise with our mailers.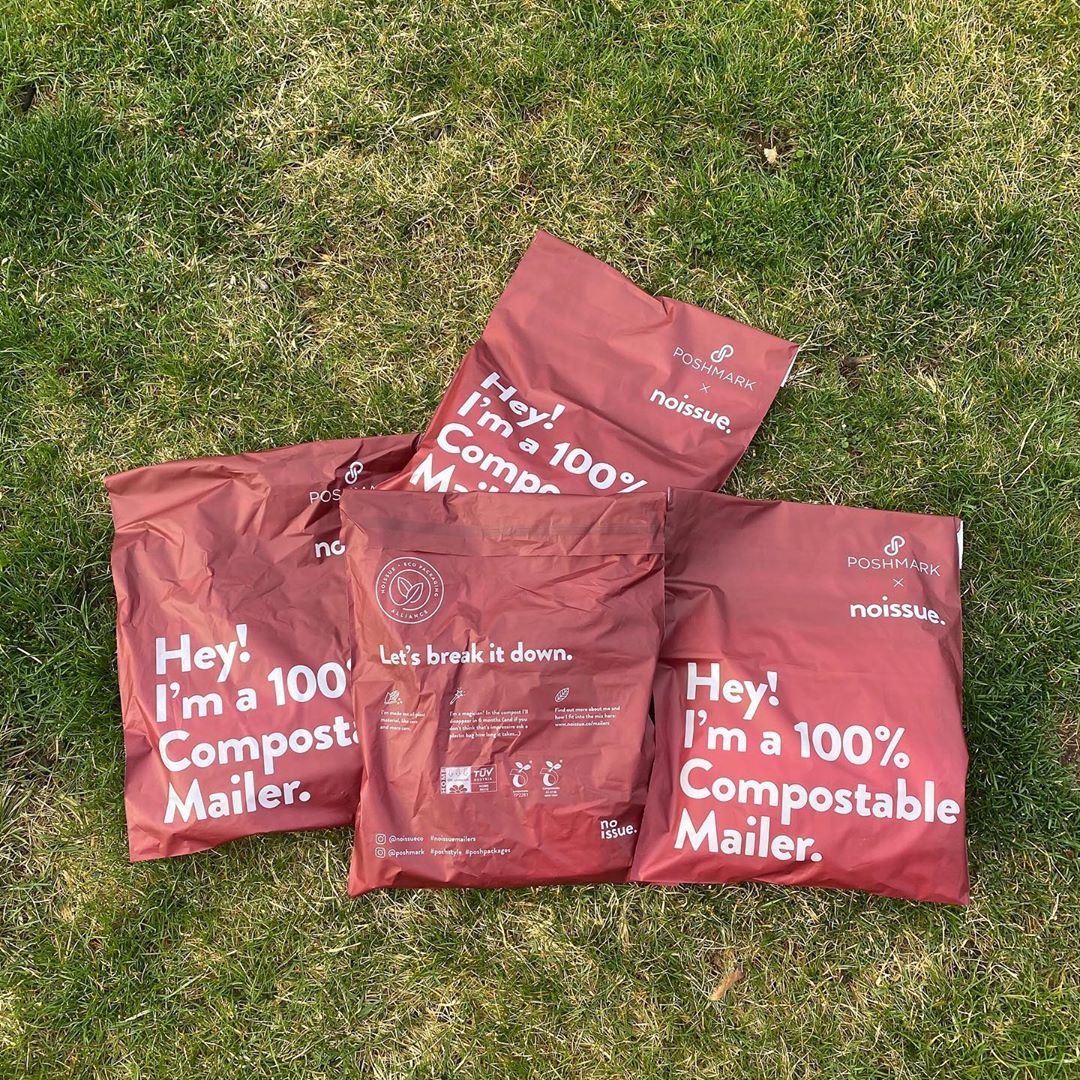 Many of us have had an online shopping binge at one point or another and seen the mailer bags pile up in the bin. The difference with Noissue's mailers is you can compost them in your backyard, making shopping online a guilt-free experience for customers. Our mailers are compostable due to being made up of PLA (plant materials such as field corn and wheat straw) and PBAT, a bio-based polymer. The plants used in the process of creating these mailers make up less than 0.05% of the annual global corn crop, so this means low environmental impact.
Our tissue paper breaks down sustainably.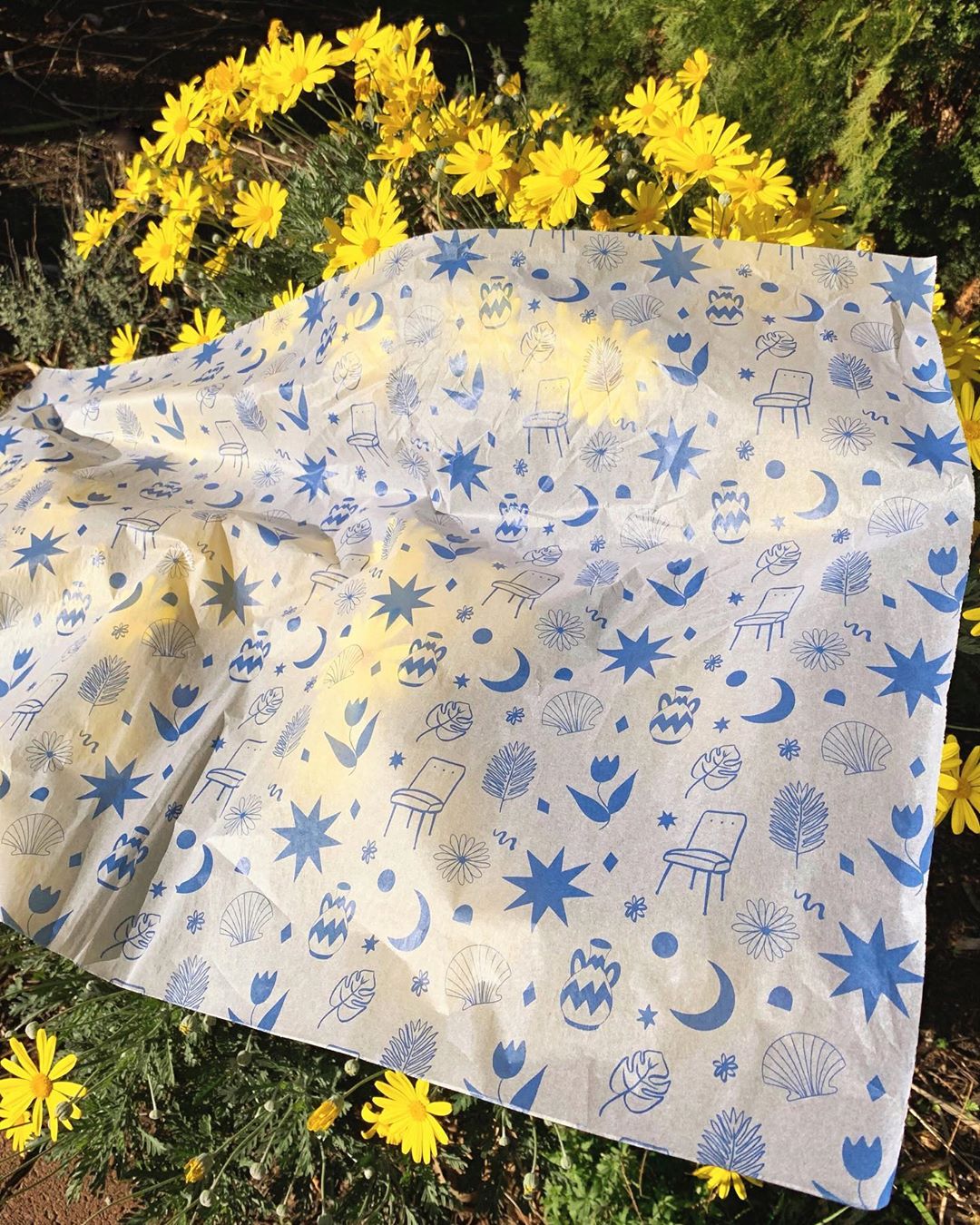 Tissue paper is a versatile material that can be used as a gift wrap or to cushion a product as packing filler, such as lining a shopping bag or mailer. But seeing as it's often used in high quantities, it's also important that this packaging doesn't impact badly on the environment. The tissue paper we use is made from cellulose fiber and is free of acid, lignin and sulfur. This means the paper won't leave behind any of these chemicals when decomposing, and it also makes it more durable, too. The paper won't become brittle over time and break, or transfer ink from the paper onto your product.
And so do our mailers.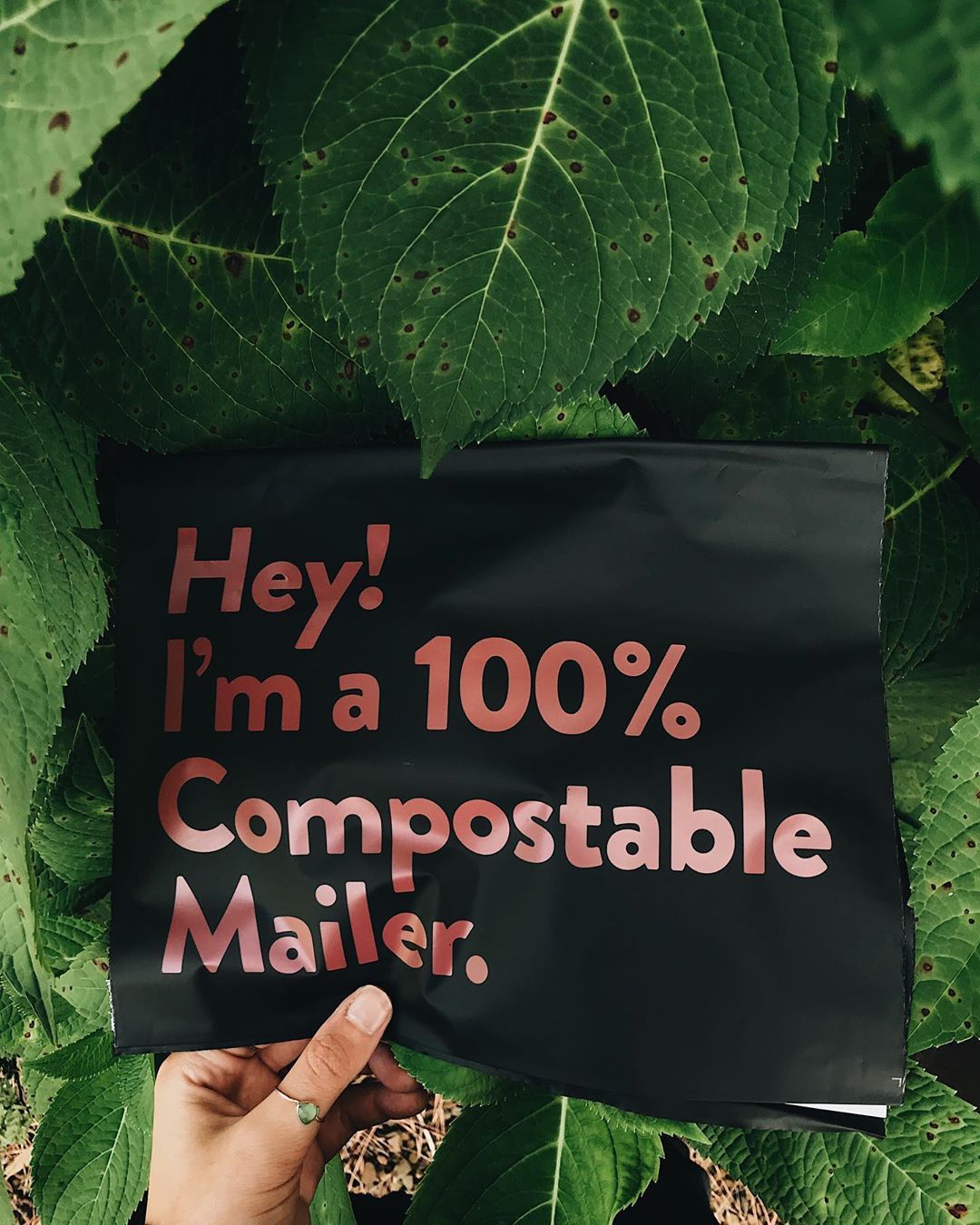 Worms can eat our mailer bags. No, really. They're certified by TUV Austria, which means they have been proven to break down within 90 days in commercial compost and 180 days in at-home composting conditions, including worm farm composting. Our mailer bags have also been proven not to leave harmful residues behind. This meets American, European, International and Australian standards for composting.
The trees used to make our products are responsibly harvested.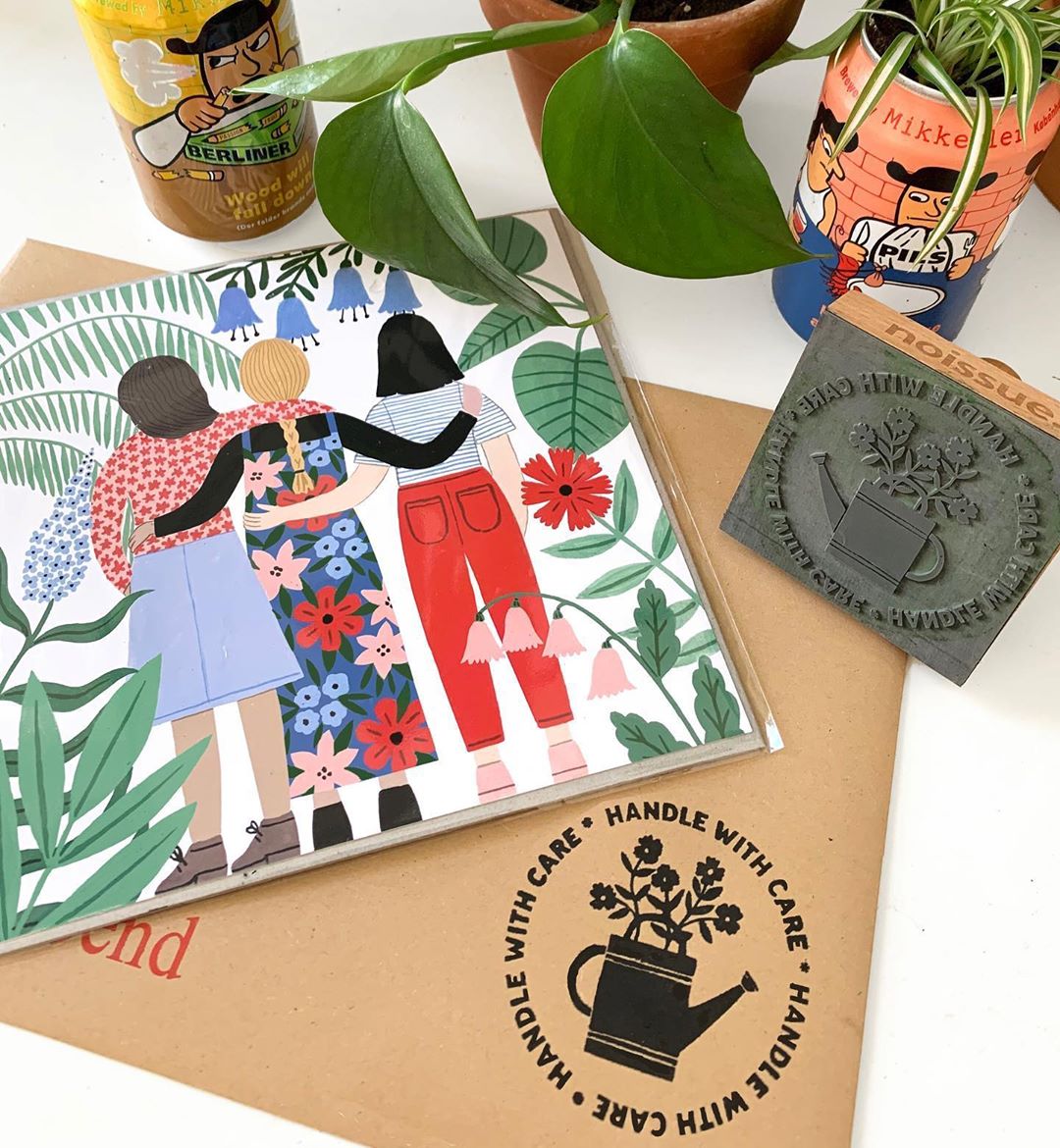 No one wants natural environments or workers harmed in the process of making a product, which is why all of our products are Forest Stewardship Council (FSC) certified. This means that the wood pulp used in our tissue paper, tape, stickers and stamps has been harvested in a socially and environmentally responsible way, all the way from the forest to the supply chain.
Each order helps with global reforestation.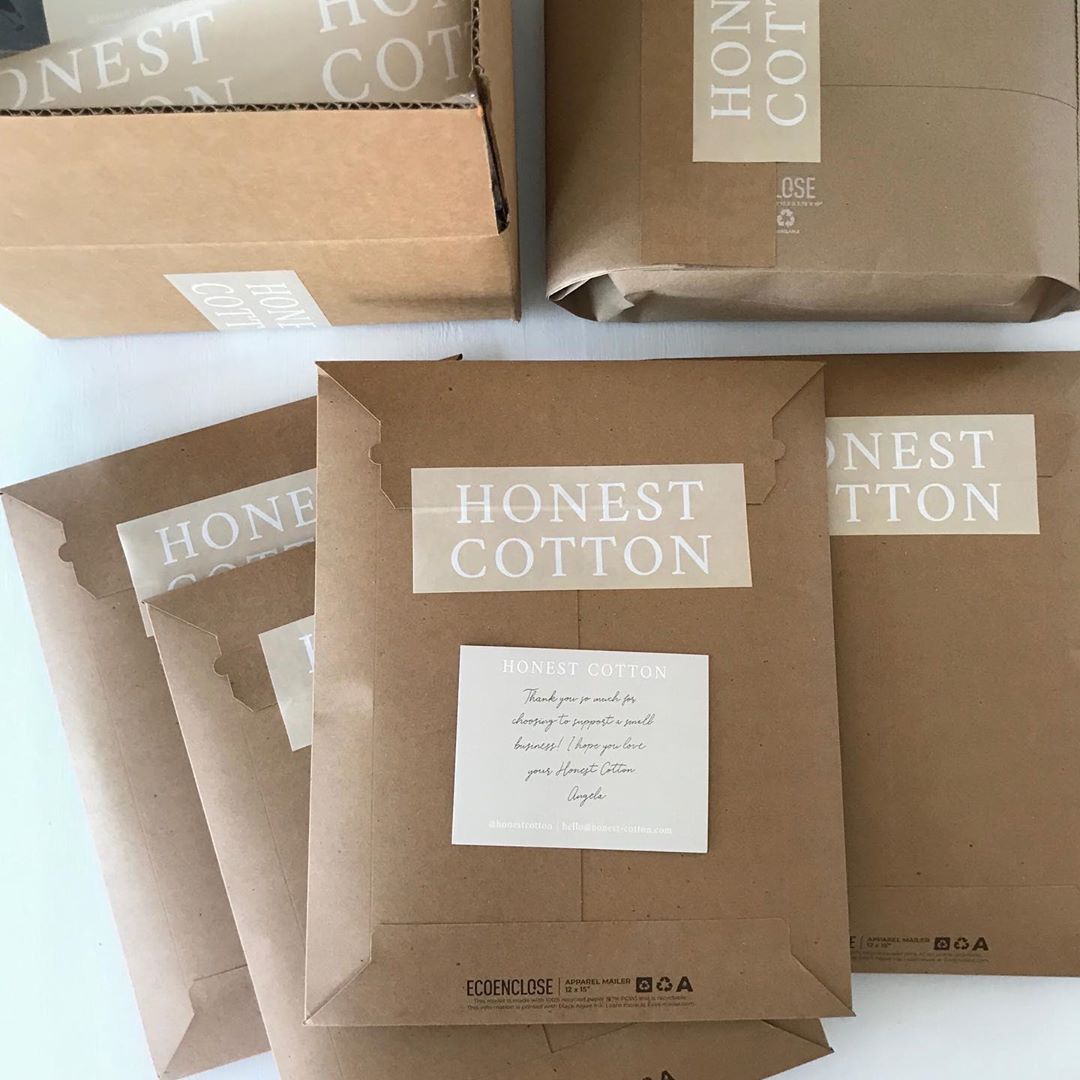 We created the Eco-Packaging alliance to regenerate forests around the world and offset the use of wood pulp in our products. Every time an order is made on noissue, you can choose a location in need of reforestation to plant trees in. So far, more than 10,000 trees have been planted, which is a pretty amazing feat. If you want to show that you've contributed to this eco-goodness to your customers, you can display a badge we've created on your shop front or website.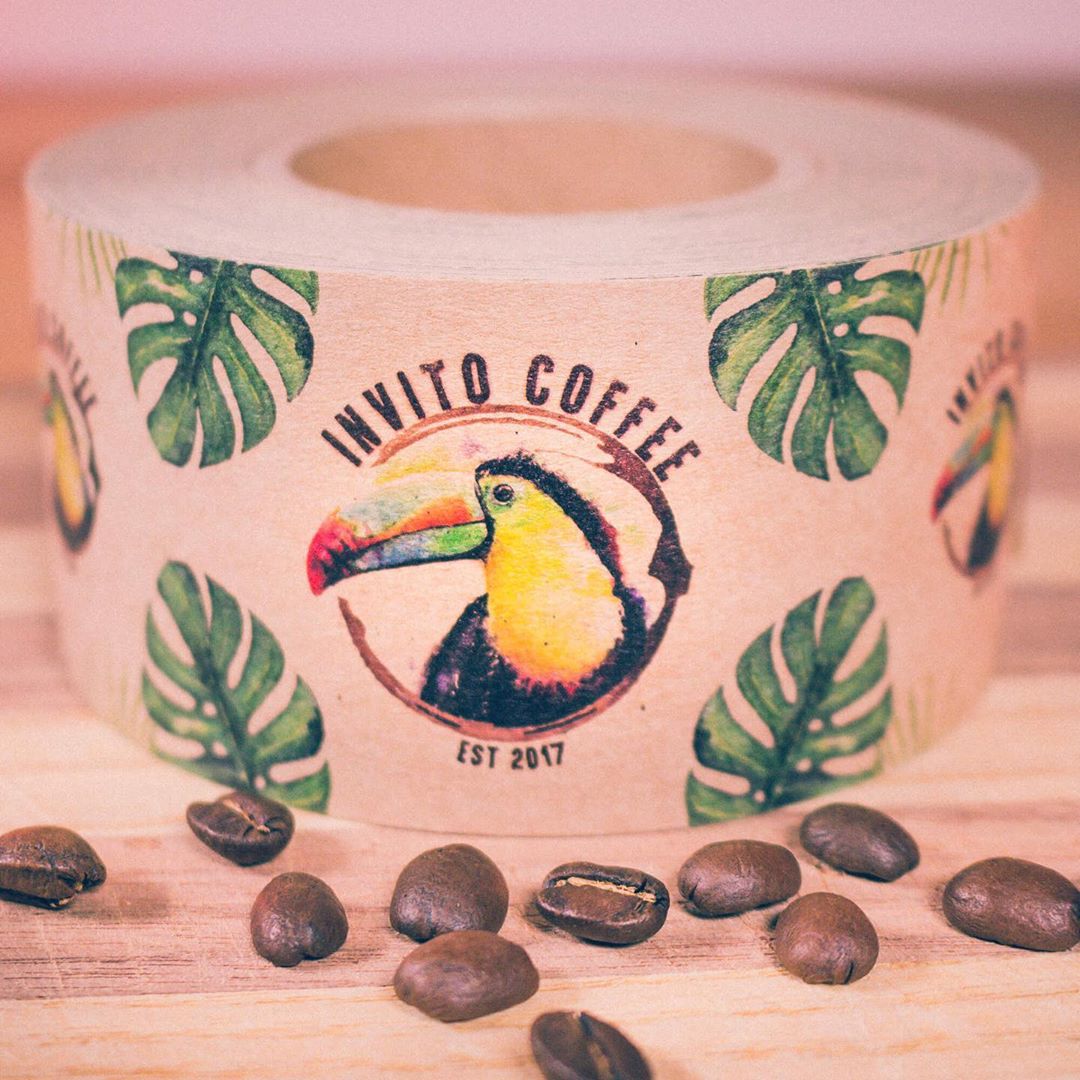 Noissue's tape is unlike others, because it doesn't harm the environment. It's made from completely recycled materials and is water activated, which means that its surface isn't coated in wax. Instead, a water-activated tape dispenser or a sponge we provide activates the stickiness of the tape. This is because glossy or wax-coated tape doesn't break down in composting and isn't biodegradable, but our tape does.
You can completely customise your design and get creative.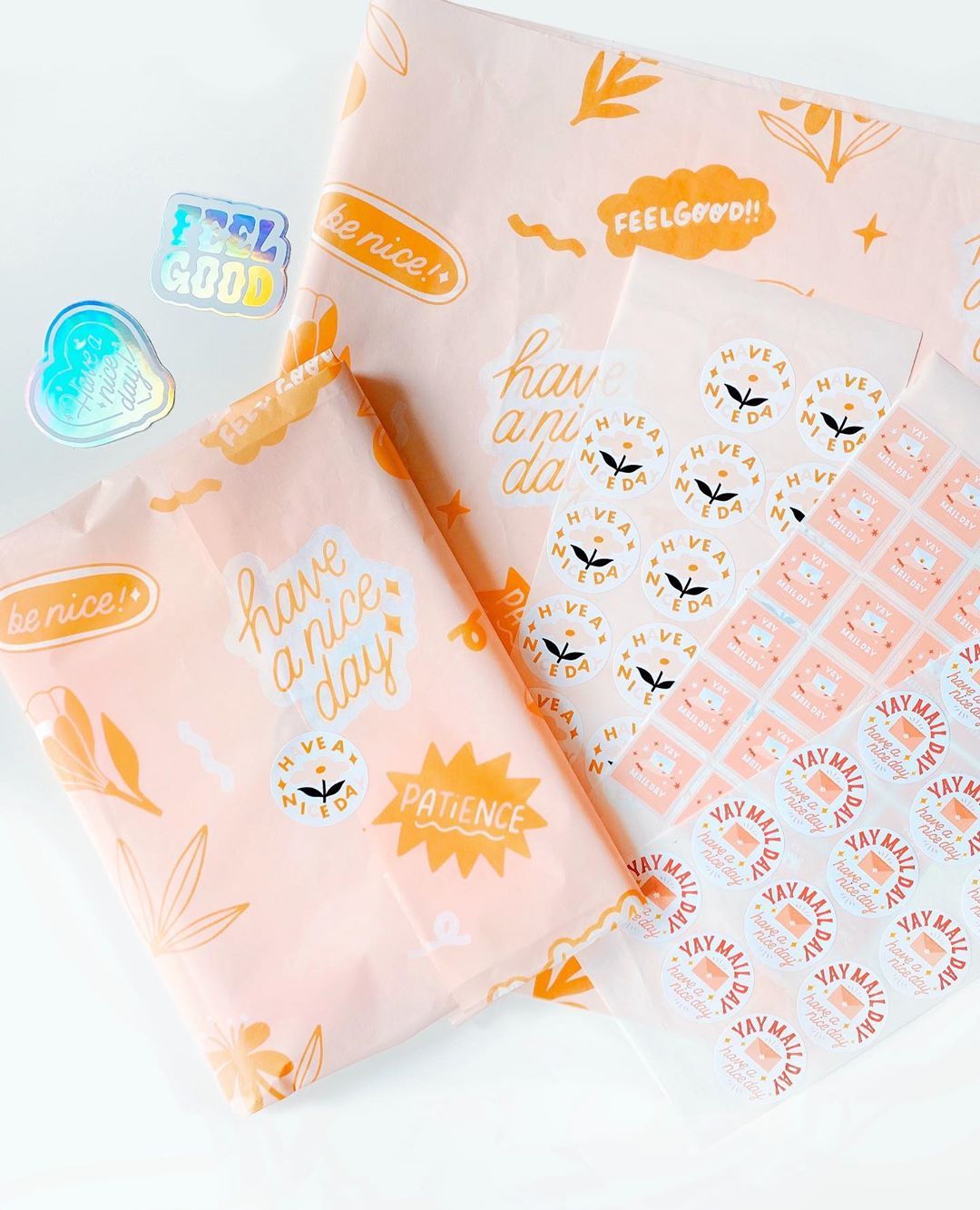 One of the most exciting parts of using noissue is you can upload a completed design directly, or you can have some fun with the personalisation of your packaging. You don't need to be a design expert as our online design platform is easy to use. You have the option to play with your design by uploading your logo, choosing a template and customising your choice of colours. We also print using Pantone colors, which means they will print to exactly the desired shade.
But there's also help from designers there when you need it.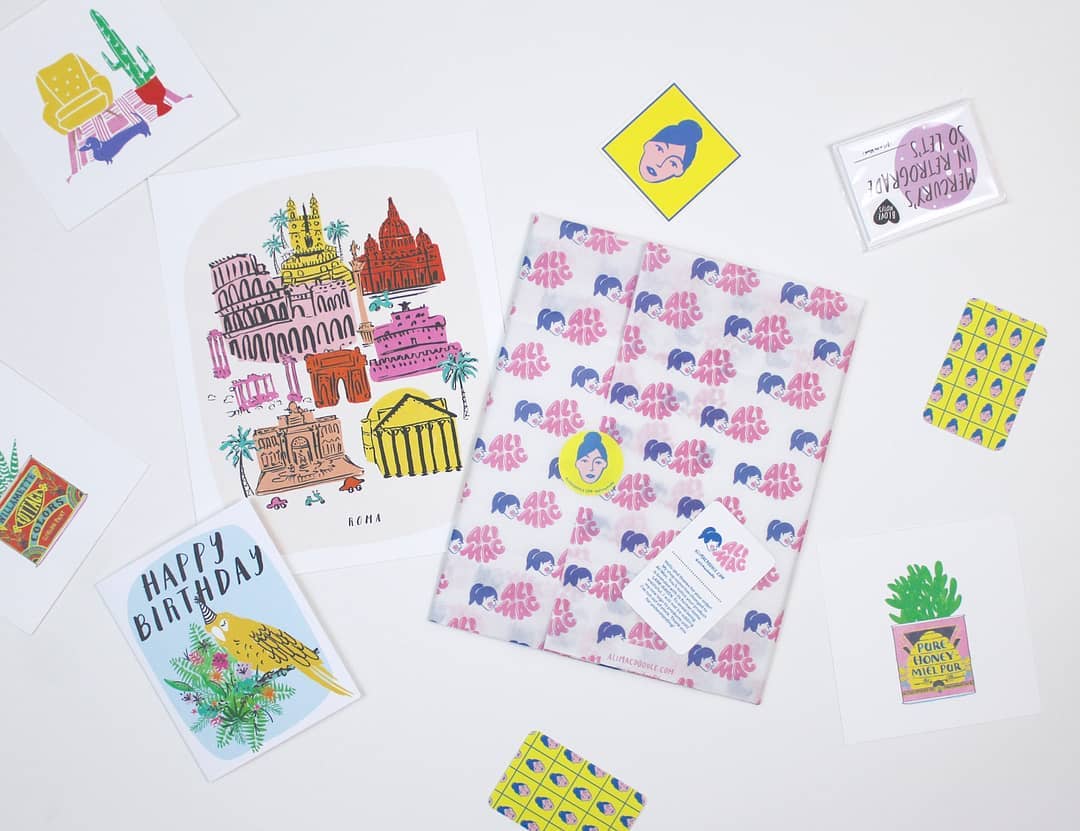 If you're in need of some inspiration for the look and feel of your packaging, or want to experiment and try a design that's different to the norm, then there's expertise on hand to guide you. Just head to our creative community to browse the design work of agencies and freelancers and find someone to collaborate with on creating some beautiful packaging.
You get quantity and quality.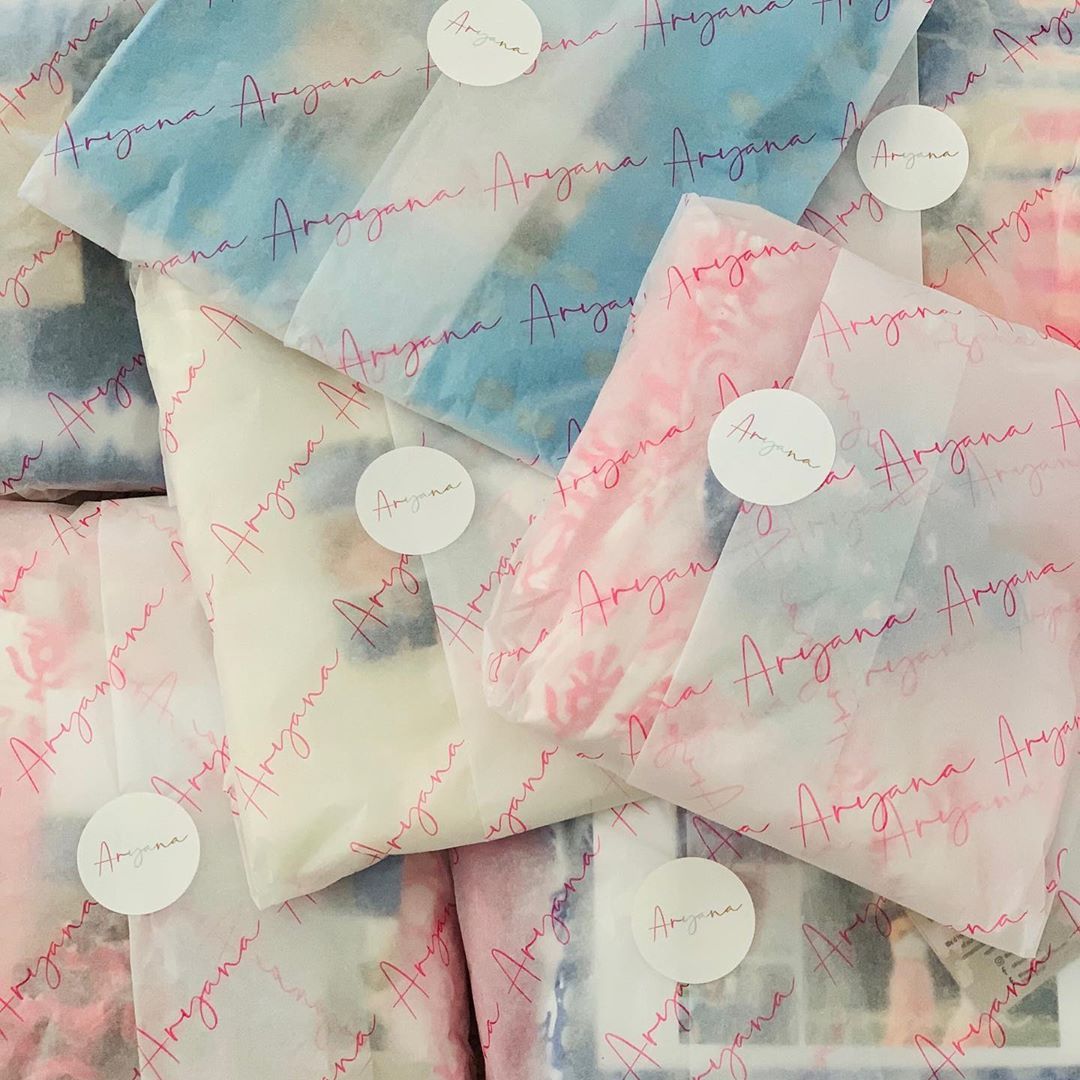 Often with custom-printed packaging, there are minimum order quantities that require companies to order in bulk. This puts customised packaging out of the reach of small businesses and creatives who want smaller order sizes, which is why luxury brands have often dominated this area. We set out to make customised packaging available to all, so our minimum orders for tissue paper and stickers are 250 sheets. This means everyone can access the same resources that bigger brands have, and there's the option to refresh your designs regularly without a huge cost involved.

Or here's a recap by product:
noissue tissue
– Made from recycled, FSC certified materials.
– Acid, lignin and sulfur free.
– Compostable.
– Customisable design.
– Printed with soy-based inks.
– Printed in pantone colors.
– Minimum order of 250 sheets.
noissue tape
– Made from recycled, FSC certified materials.
– Water activated.
– Customisable design.
– Printed with soy-based inks.
– Printed in CMYK colors.
noissue stamps

– Made from FSC certified materials.
– Self-inking version made from 65% post-consumer plastics.
– Customisable design.
– Uses soy-based inks.
– Lasts for over 10,000 uses.

noissue stickers

– Made from recycled, FSC certified materials.
– Acid, lignin and sulfur free.
– Square, circle or rectangle shaped.
– Customisable design.
– Printed with soy-based inks.
– Printed in CMYK colors.
– Matte sheen finish.
– Minimum order of 250 stickers.
noissue mailers
– TUV Austria certified.
– Compostable both commercially and at home.
– Easy to follow instructions for customers provided on how to compost at home.
– Waterproof.
– Shelf life of at least nine months.
– Customisable for orders over 25,000.
– Able to be branded by adding a custom sticker if you can't meet the MOQ for customisation.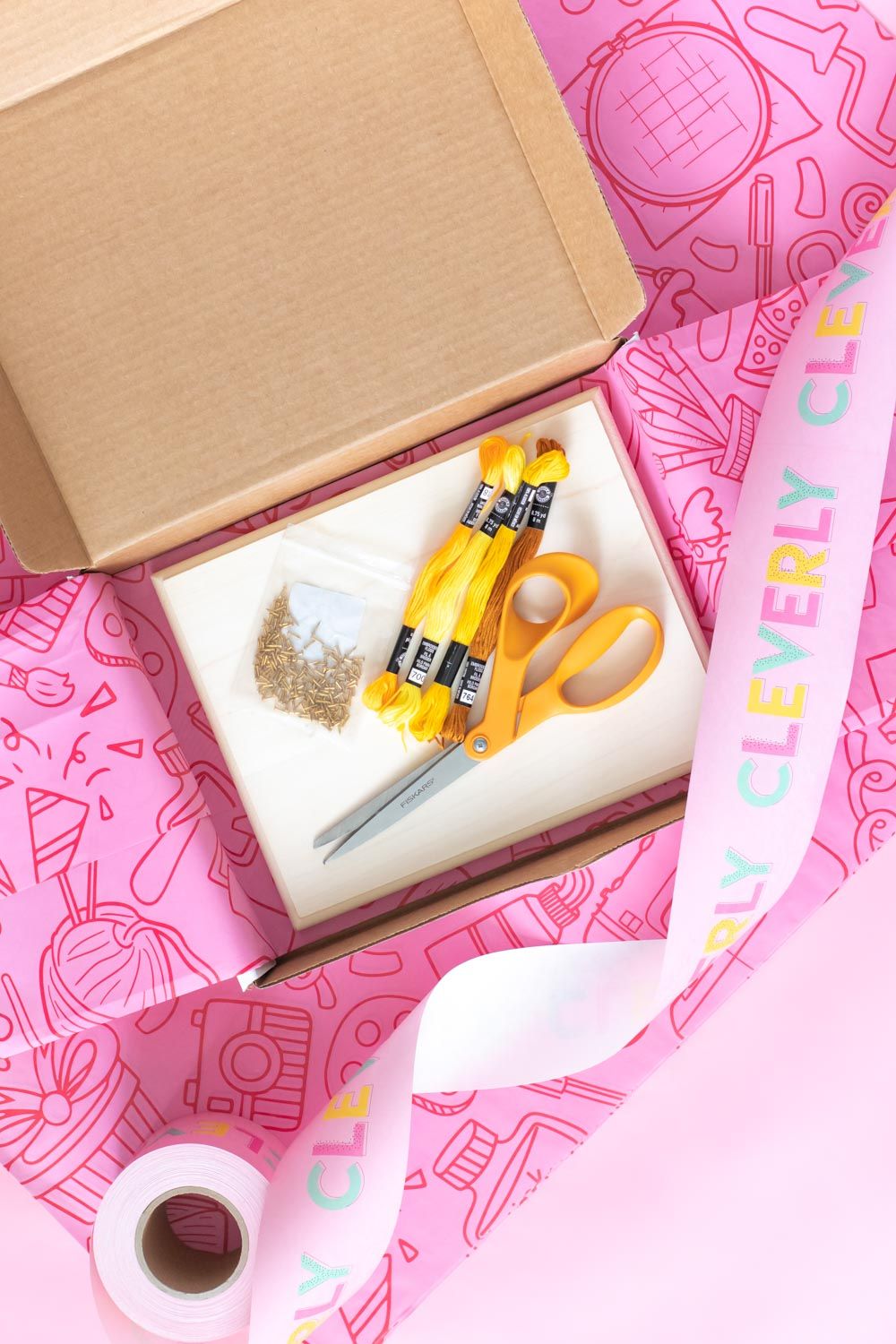 We hope you enjoyed learning about the difference it makes in switching to sustainable, customisable packaging!

Remember that all these points we've listed above can become part of your branding toolkit to show your product's a step ahead of the rest and doing good for the planet.
The ecommerce market is increasingly saturated, so these unique qualities can make all the difference in helping you stand out.
If you have any further questions about these features, then get in touch with us here.