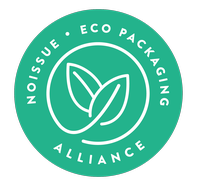 Your outfit can complement your mood; this is why when you dress up for business, your body and mind automatically go on work mode. The same as when you wear lounge clothes and sleepwear, you feel comfortable, relaxed, and at home.
Nowadays, because of the newly adapted work from home culture, what you wear throughout the day is typically what you also wear in bed. We forget that for us to break away from a routine, we'll need something to separate responsibilities at home, work, and everything else in between.
Sporting comfortable, stylish sleepwear might sound impractical for some these days. But having to wear something that helps you unwind from a busy day or forget the struggles of the new normal, you'll realize that it is quite a necessity. After all, we all want to feel rested and calm at the end of the day.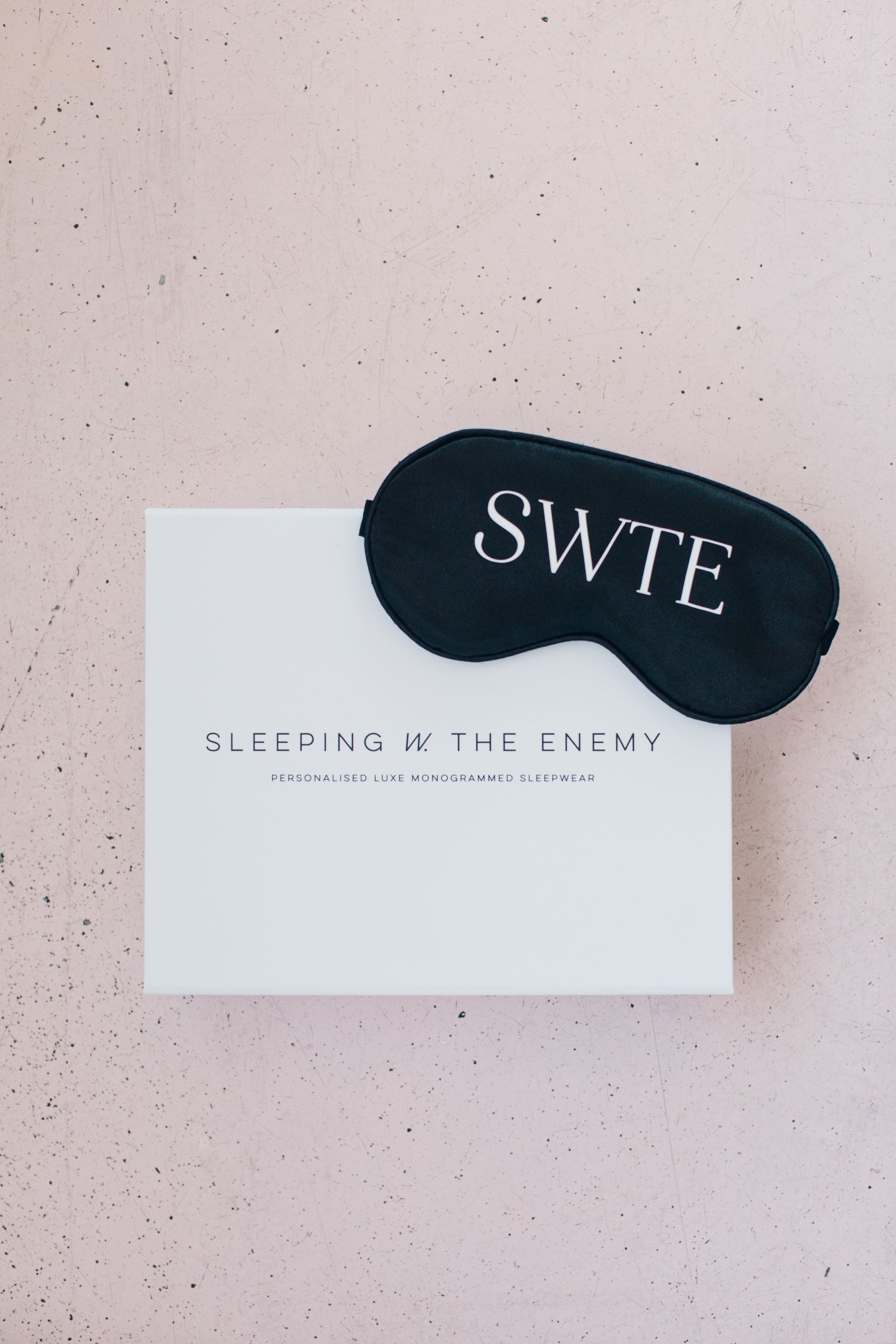 Sisters Mia, 30 and Kat, 32 saw that there was a huge gap in the market for luxe sleepwear that was personalised – and stylish. So they teamed up to create a brand that would bind this gap and cater to those who seek comfort and relaxation.
"We're both such home bodies, and really enjoy feeling comfortable yet stylish whilst lounging around."
Both based in Western Australia, the sisters started off small by ordering samples from different manufacturers. It took them lots of trial-and-error, but after perfecting cuts, colour and fabrics, they've succeeded and got things right.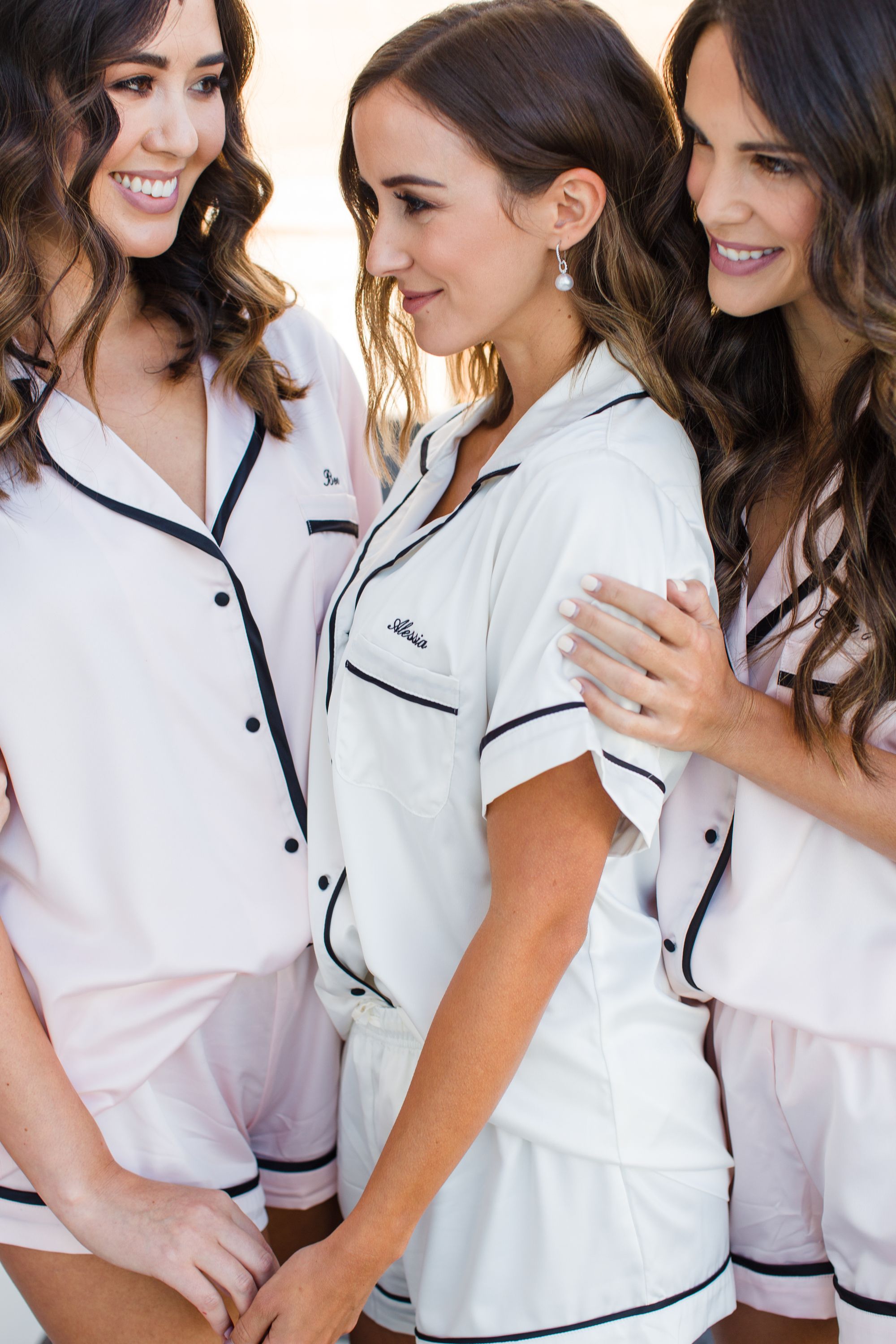 "Our vision is to create an enjoyable shopping experience offering beautiful, personalised products with a more sustainable approach."
Kat Colleta, a mum of one, wife, business owner, and co-owner of Sleeping W. The Enemy, manages the everyday running of SWTE and creates content for social media. She said that their biggest challenge in their first year was to keep up with the demand:
"Mia was running her other business at the time and I was working full time as an Interior Decorator so a lot of our SWTE work was completed either at night time or on the weekends. We initially purchased a small embroidery machine with the intent of learning & embroidering sleepwear ourselves, however we simple couldn't cope. We managed to get through the first 50 sleepwear sets before deciding to outsource all the embroidery."
Fun fact: Mia Theodoropoulos, owns another company called Something Borrowed, which is a designer-hire boutique!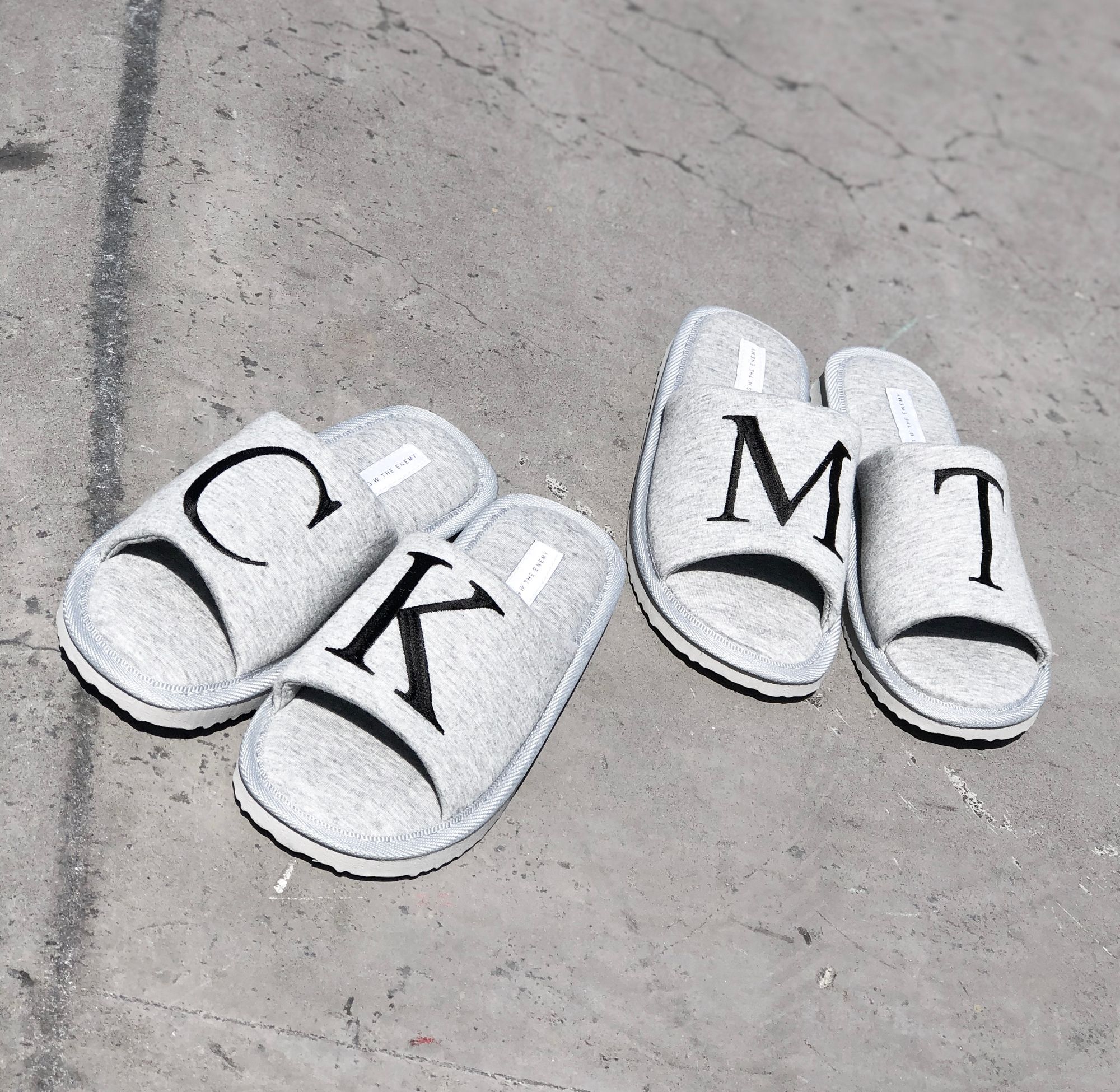 The amazing entrepreneur sisters know well how running businesses can be a juggling act. Here they share tips on how to keep productive.
"You wear a lot of hats, put out a lot of fires and work can certainly creep into your personal time. Our top tips for a productive workday or week are below:
I like to write lists and prioritise what needs to be done for that day. I find it less overwhelming written on paper. Whatever I can't get through, I simple prioritise the next day.
I try to squeeze a yoga or pilates class in a few times a week. If I can't do that - a quick walk around the block to get some fresh air really helps for me.
Avoid screen time at night. Unless it's to put a meditation on (Something we both struggle with still)
Delegating tasks where we can."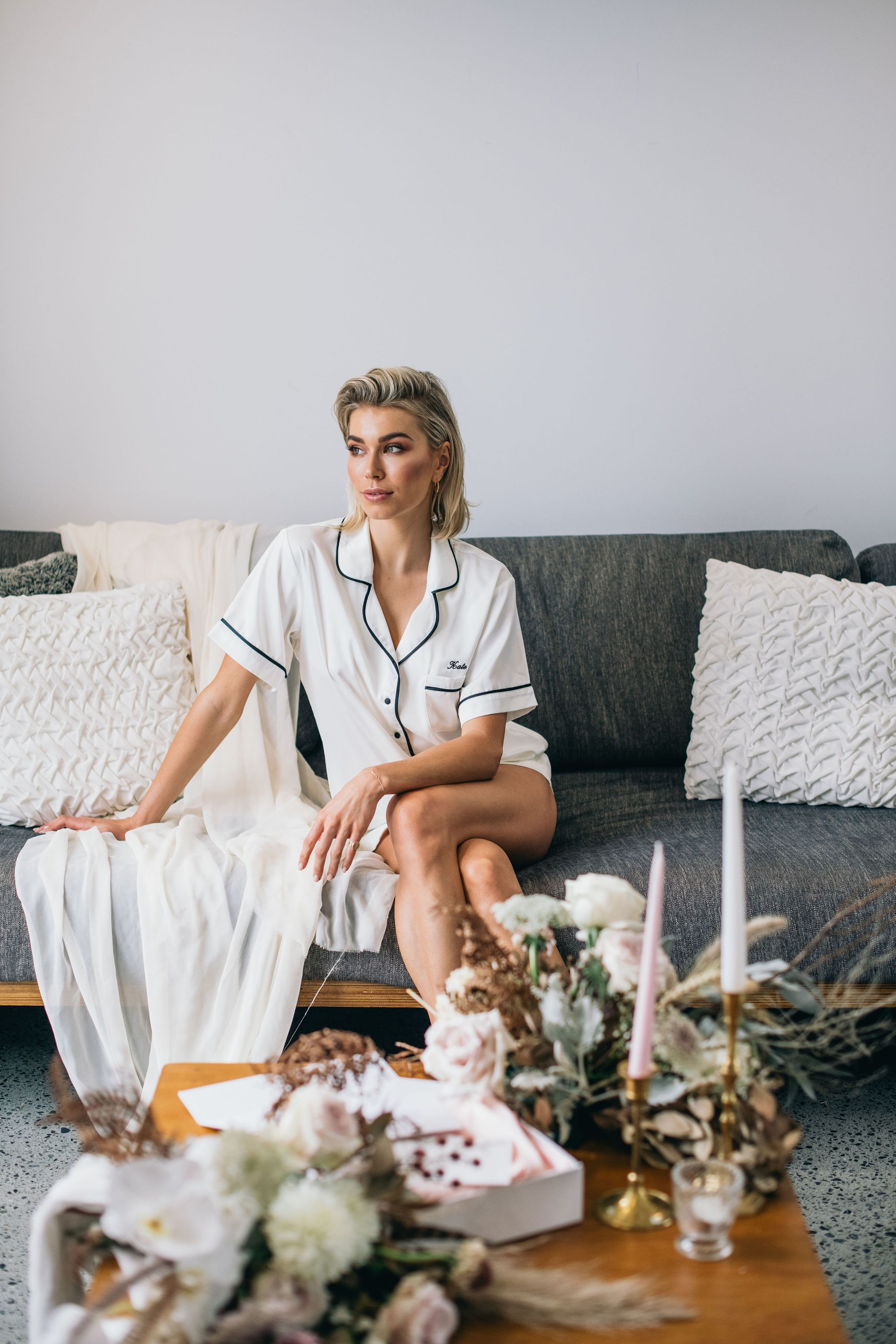 When things get a bit rocky, like how it is at times for all businesses, they too have found strength and inspiration in their customers.
"We have a beautiful SWTE community. Nothing makes us happier then receiving a kind email or DM, seeing an Instagram post in our sleepwear or having a repeat customer purchase from our online store. We're so, so grateful and it never goes unnoticed!"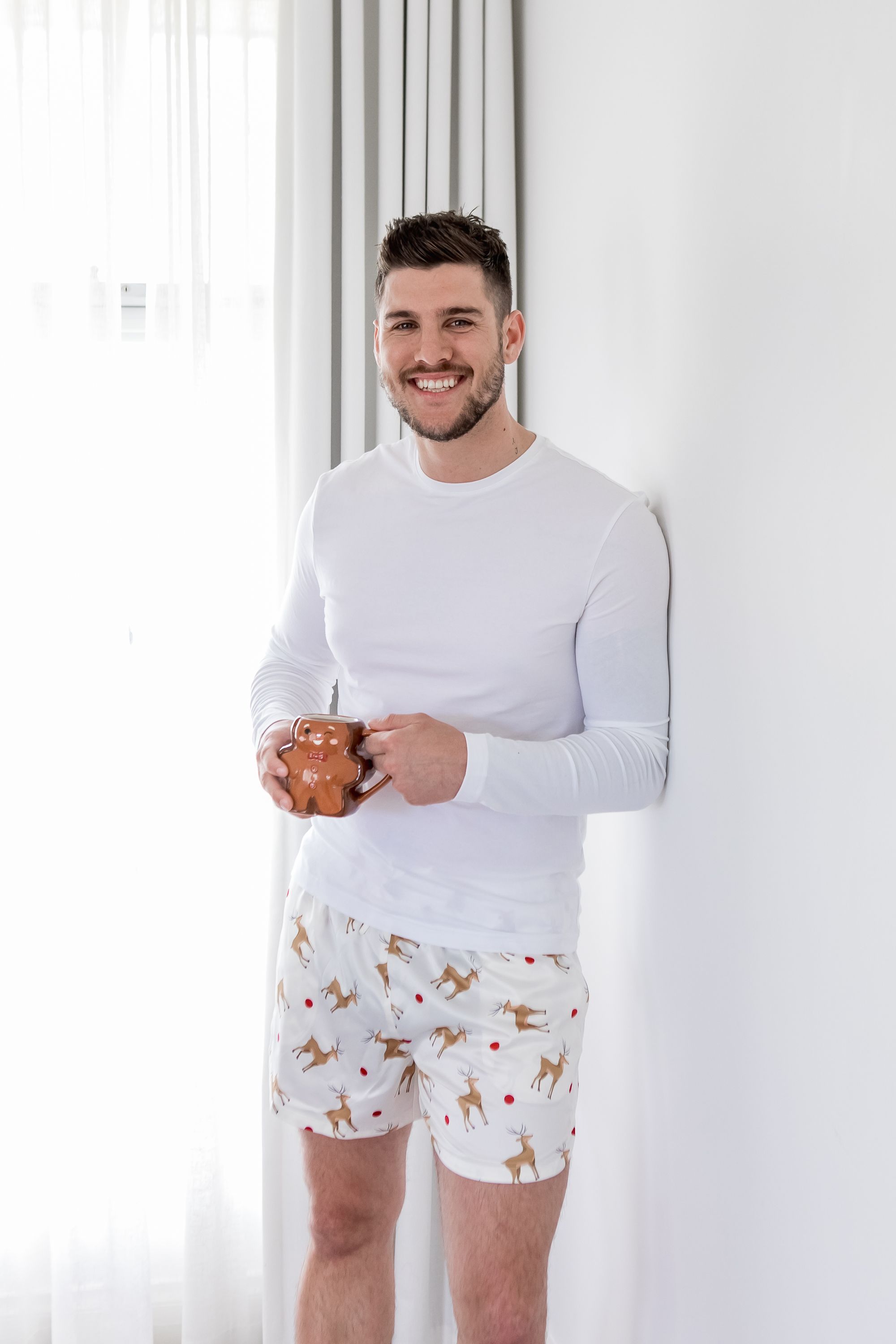 Calling Western Australia home, the sisters spend a lot of time in the outdoors. Being connected to the outside world contributed to their goal of living more eco-consciously. Running successful businesses, they share how they chip in on sustainability:
"We spend a lot of time at the park with our children or swimming at the beach. Learning to live more sustainably and contributing to a better future for our children is paramount, both personally and in business."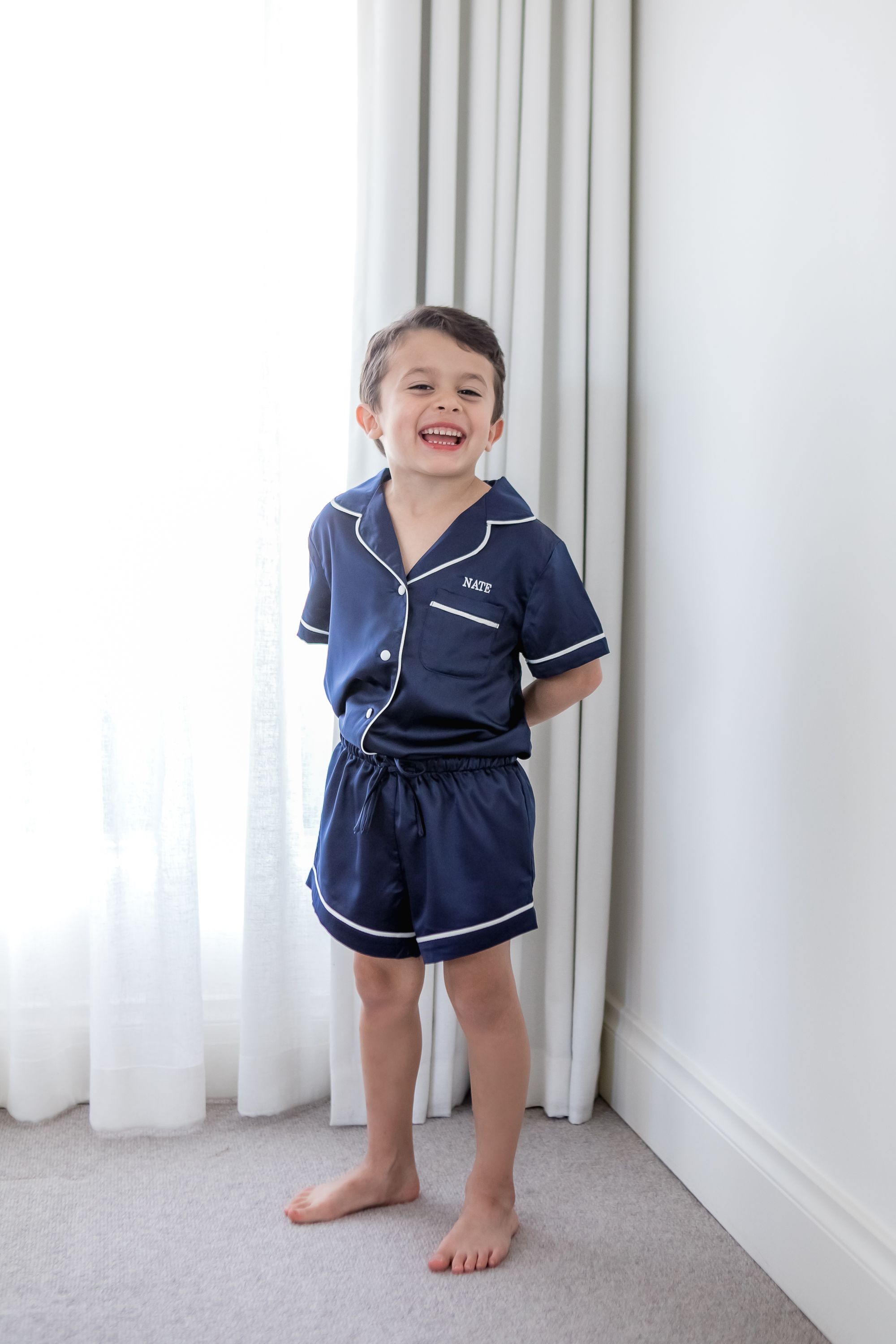 "Below are steps we have taken as a business to lower our environmental footprint. We still have more to do but were determined to improve each year!
We are currently sampling some sustainable sleepwear made ethically and GOT certified. Fingers crossed we can launch these soon.
We are diligent with our recycling.
We are the proud stockist of skincare brands Peggy Sue and Little Gifter & Co which are all organic, recyclable, ethically and Australian made.  
We are currently working on updating our website cart to include a recyclable packaging option for customers to select when placing their order."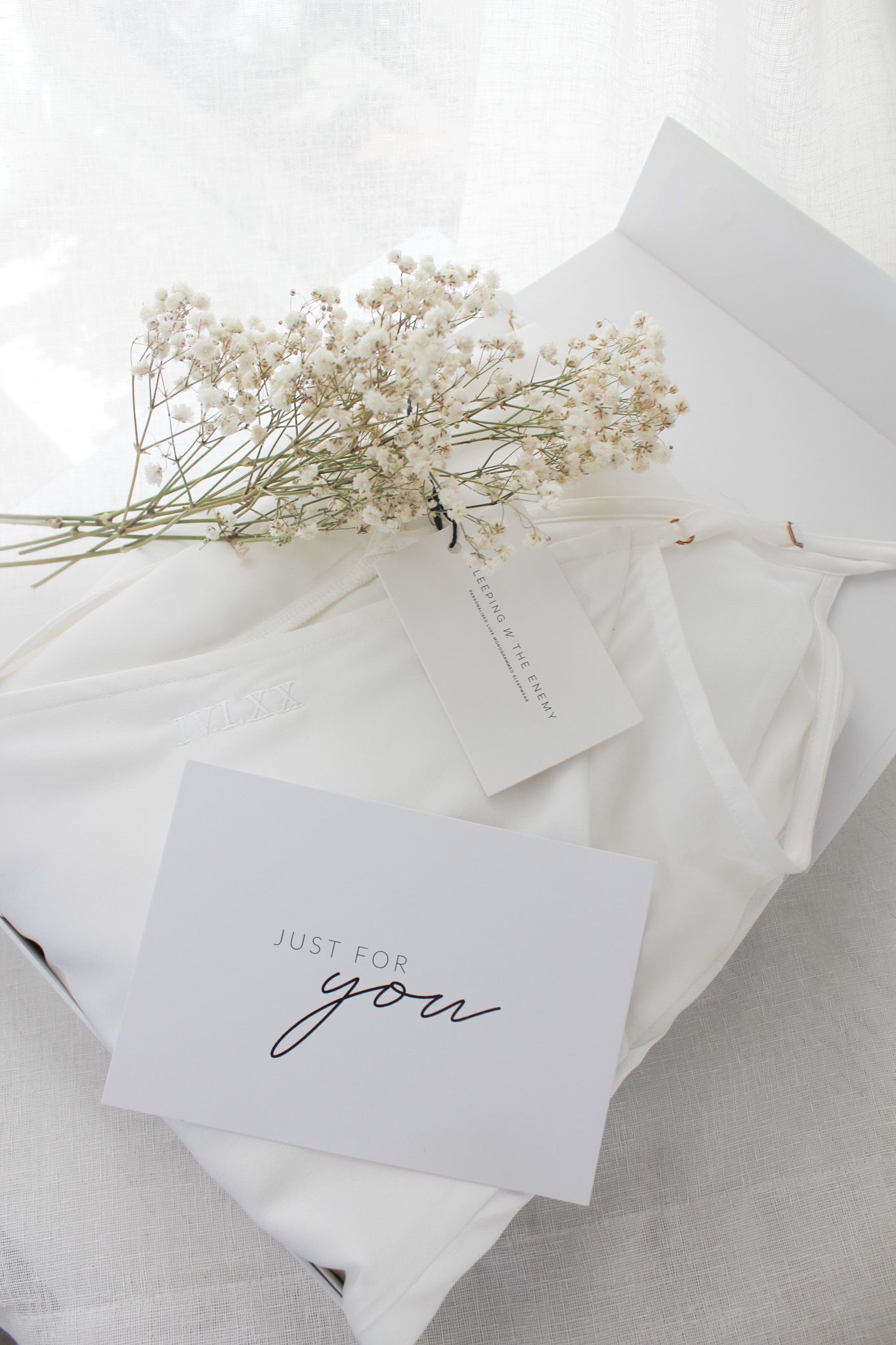 Having that said, they needed packaging that could also contribute to their initiatives that looked professional and can give customers a remarkable unboxing experience.
"We get complimented on our packaging just as much as the products we sell, so packaging is a huge component to our brand! We started off by ordering from noissue white tissue paper with our logo printed in black to launch our personalised mini collection. We still stock the tissue paper to this day – we love it!"
"We chose noissue because we believe we share the same business ethics and are both passionate about caring for the environment. We also found the custom design process so quick and easy. We loved that we could upload our logo online and see what the final product was going to look like prior to adding to cart!"
Sleeping with the Enemy fun fact:
"If I were given one superpower that can help better the situation of the planet, I want to have the ability to control rain. So that as an brand, I can use it during bushfire season to help our firefighters, protect our land & wildlife, and to also help our farmers during seasons of drought."
---
Find more of Sleeping w. the Enemy here:
Website: sleepingwtheenemy.com.au
Instagram: @sleepingw.theenemy
Like this story? Tell us yours! Share your brand story and love for your custom packaging and get a chance to be featured on the wrap! If you're a noissue customer and are interested, you can join the Eco Packaging Alliance by clicking here and emailing us your story at ecoalliance@noissue.co!