When it comes to shipping a package, there are three major carriers in the United States: FedEx, UPS and USPS. Each carrier has recommendations for shipping based on what product is being sent, but all three offer general shipping and packaging advice, which we will detail in this article.
If you are shipping an oversized product or hazardous or restricted items, these guidelines may not be applicable to your situation. We recommend visiting your chosen carrier's website to find more specific shipping requirements by product.
Otherwise, read on to learn all you need to know about:
USPS shipping requirements
UPS shipping requirements
Fedex shipping requirements
Finding the right ecommerce packaging materials to meet shipping requirements.
Here are USPS, UPS and Fedex's shipping requirements and best-practice packaging guidelines for ensuring your package arrives safely and on time.
USPS shipping requirements

Choose a box with enough room for cushioning your products, such as a sturdy paperboard or corrugated box.
If you are reusing a box, remove all previous labels and markings. Reused boxes that have markings indicating hazardous materials are not allowed to be used.
Place cushioning around all of your items, such as a newspaper, Kraft Paper or scrunched custom printed tissue paper. Close and shake the box to test whether there's enough packaging, or you need more.
If you're shipping easily breakable items, mark the outside of the package "Fragile". If you're shipping food or items that can spoil, mark the outside of the package "Perishable". Liquid items should also be identified.
Place an extra address label with the delivery and return addresses in the inside of the package to ensure the item can still be delivered, even if the label were to fall off.
Seal the box by taping all of the openings with tape that is 2 inches wide. Use packing tape like paper tape, not masking or cellophane tape. Place clear packaging tape over your label to prevent the address from smearing.
Do not include twine or paper wrapping on the outside of your package.
Print your delivery address and place it on the longest side of the package.
Print your return address in the upper left corner on the same side of the package as the delivery address. All this information should be on the same side of the parcel.
Calculate the shipping box dimensions and shipping box weight, and then choose your mail service.
If your package is small weighs 13 ounces or less, you can drop it to a USPS blue collection box. Otherwise, you can request free package pickups, drop it at a post office or leave your box with an approved postal provider.
UPS Shipping Requirements

Use a rigid box that has its flaps intact.
Wrap items separately and use a quality cushioning material. Rather than turning to bubble wrap, we suggest looking at eco-friendly alternatives, a Padded Mailer or a loose fill item like scrunched Custom Tissue Paper to fill empty space so your products don't shift around.
Remove any previous labels or shipment markings on the box from previous uses.
Use strong packing tape that's designed for shipping. UPS suggests plastic or nylon tape at least two inches wide, not duct tape.
Do not use string or paper wrap on the outside of a parcel.
Use a single address label with clear and complete delivery and return information.
Place another address label inside the package.
Calculate the dimensions and weight of your shipping box and pick your mail service.
📬  Pro tip: If you need personalized shipping advice, UPS has a Packaging Advisor that gives you a customized list of packaging guidelines. All you need to do is select what item you're shipping and enter the size and weight of the package.
FedEx Shipping Requirements

Plan your shipment based on your destination. If you're shipping internationally, you will need a customs broker, customs documents and more. You can find FedEx's guidelines for international shipments here.
For domestic shipments, FedEx requires that you use sturdy, undamaged packaging.
Reusing packaging is fine. If you're reusing a box, make sure any old addresses and barcodes are completely covered. If you're using FedEx Express, you will need branded FedEx Express packaging.
Use double-walled boxes for heavier items.
Use at least 2 to 3 inches of cushioning for fragile items. This could be padded paper, cardboard inserts or foam. You can also use the box-in-the-box method for fragile items.
Use FedEx's Ship Manager to create printable shipping labels for your packages. You need to include the sender and recipient's names, addresses and phone numbers for domestic shipping labels, as well as the weight and type of package.
Print and attach the Fedex label (ideally into a clear plastic pouch) then attach it to the largest surface side of the package. If the label is too large to fit on one side, make sure the barcode is on one side of the package and the recipient's information is on the other.
Put a copy of the label inside the package so if the label is lost, the package can still be delivered.
To seal your package, use at least six strips of shipping tape such as pressure-sensitive plastic tape or water-activated paper tape (not duct or masking tape) at least 2 inches wide to cover your box's flaps and seams. The tape should look like an 'H' when you're done.
If your package is an irregular shape, wrap or tape any sharp and protruding edges of the package.
Drop the package off a FedEx location or drop box, or arrange for FedEx to pick up the package.
Your package's dimensional weight will affect the cost of the package, as price is calculated based on whichever number is greater out of the actual weight of the package or dimensional weight. Here's how to calculate the dimensions and weight of your shipping box.
📬  Pro tip: Are you shipping an unusually shaped product? FedEx has downloadable instructions for how to pack specialty items such as artwork or alcohol and wine.
Selecting the Right Packaging to Meet Shipping Requirements

Boxes and Mailer Bags
Mailer Bags are a great option for shipping lightweight goods such as clothing. Consider choosing an eco-friendly mailer bag like a Recycled Mailer or a Compostable Mailer to reduce the impacts of shipping ecommerce products.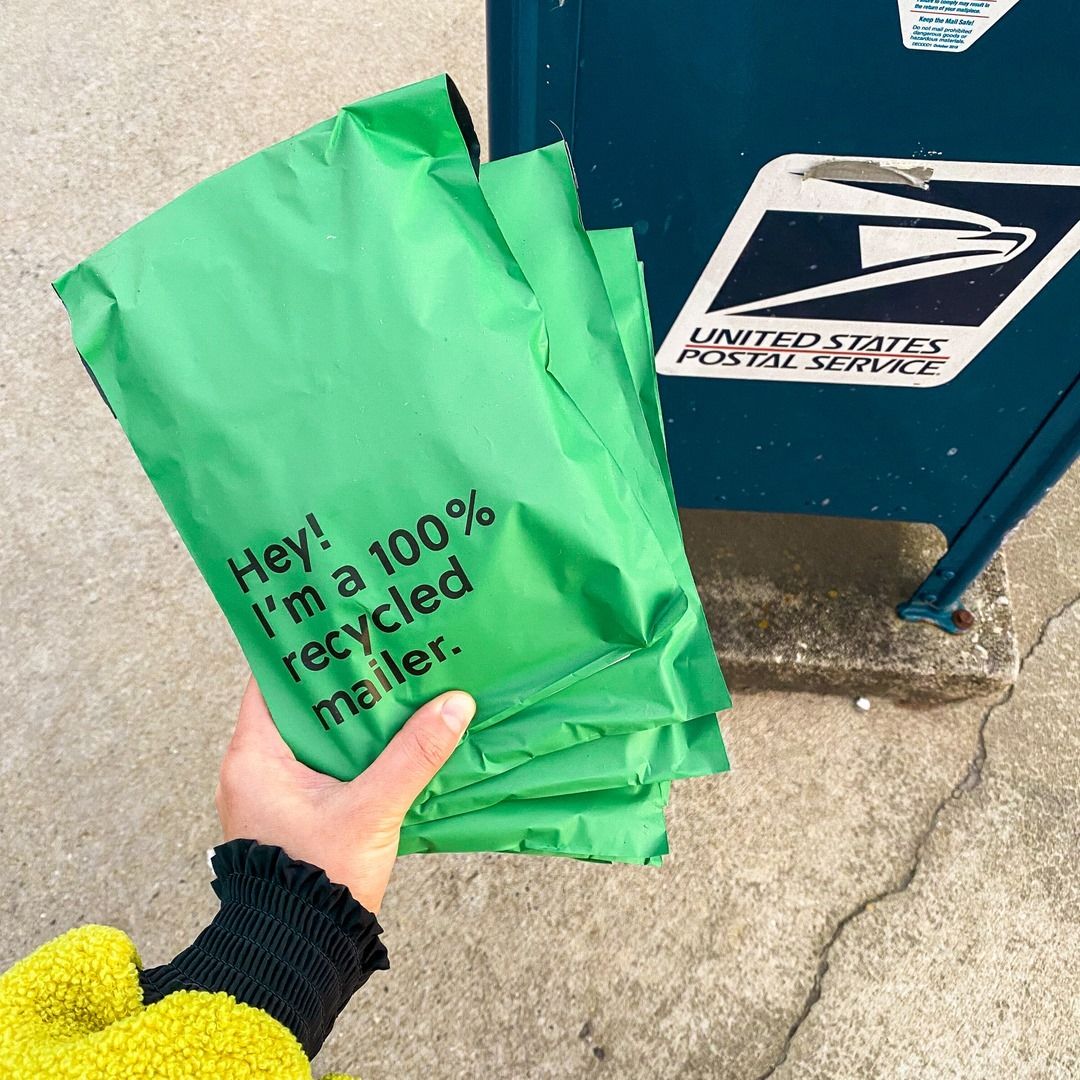 For fragile items that need more protection such as home and gift items or skincare and beauty, a corrugated cardboard shipping box is the best option. You can choose to brand the outside of the box to show your customers who it is from the moment they receive it, or opt for a plain stock box to keep prices lower.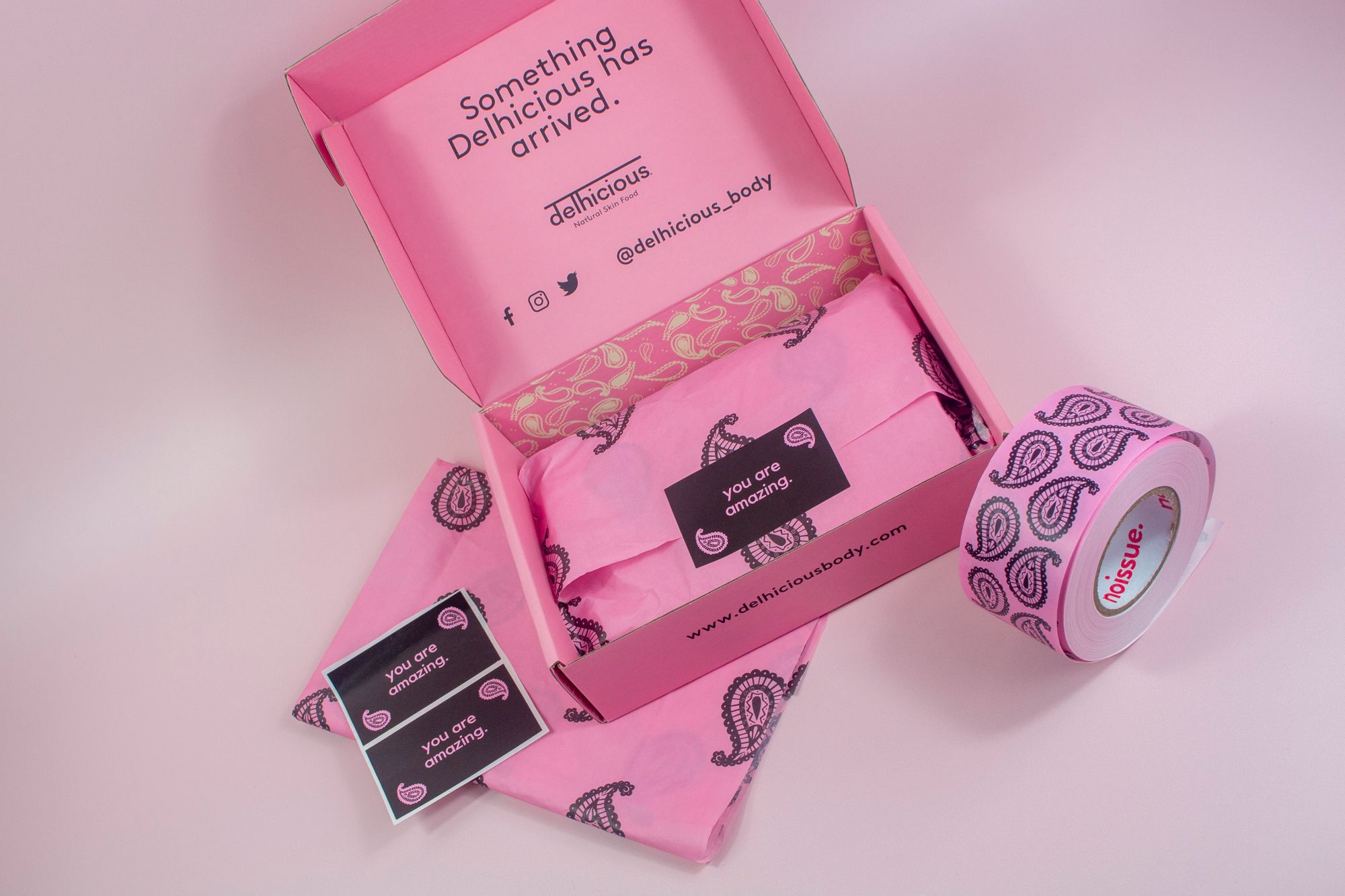 Product Cushioning
If you need your products to have an extra layer of cushioning for protection, consider choosing exterior packaging that is designed to shield your products from damage. While a box is a great way to safeguard products, there are also mailers with inbuilt protection features such as Padded, Recycled Mailers, Rigid, Heavy Duty Mailers or Protective Kraft Mailers.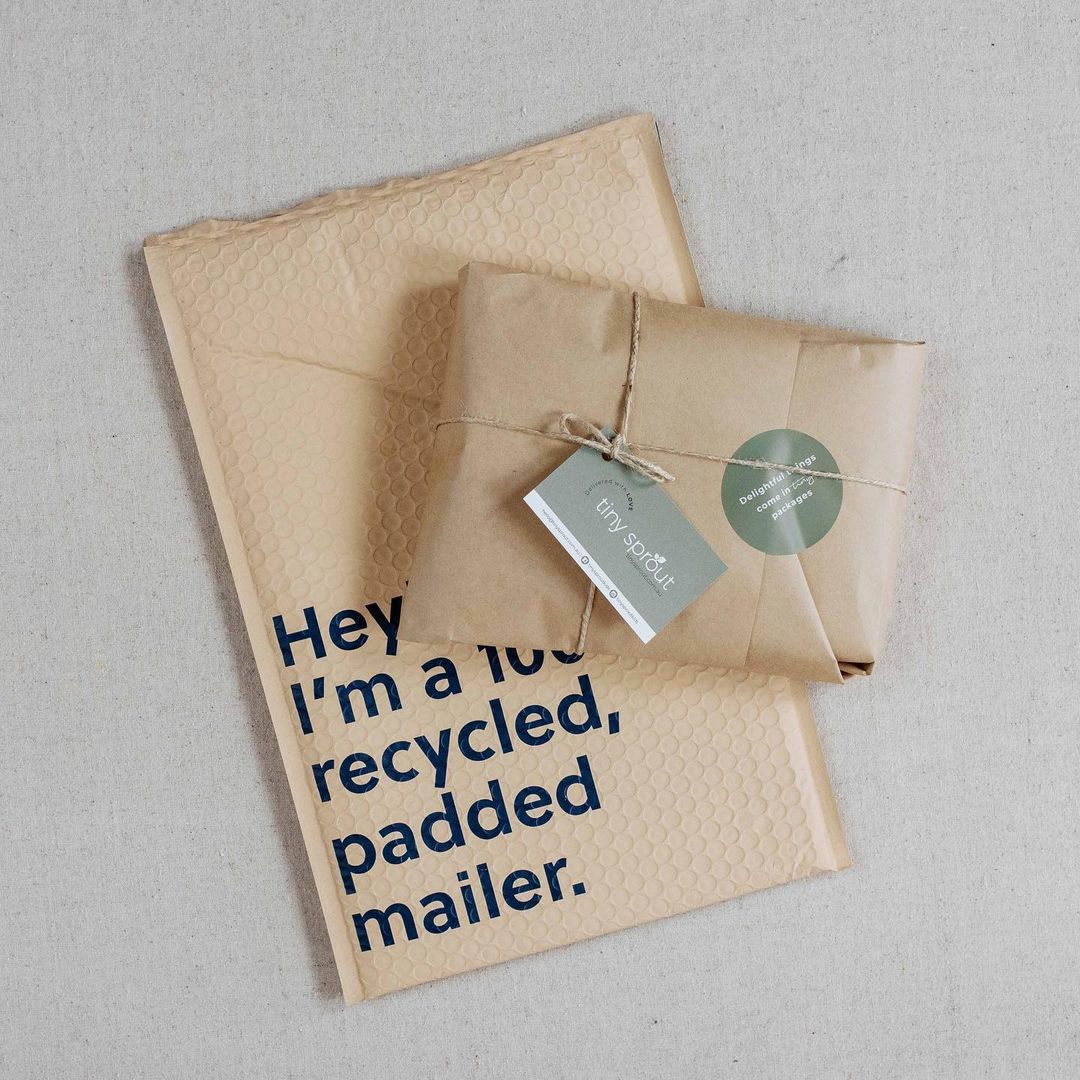 Custom tissue paper is also an effective way of filling void space. Simply scrunch or fold sheets of the paper so it fills the empty space around your product and test by giving the package a shake to see if the product stays securely in place.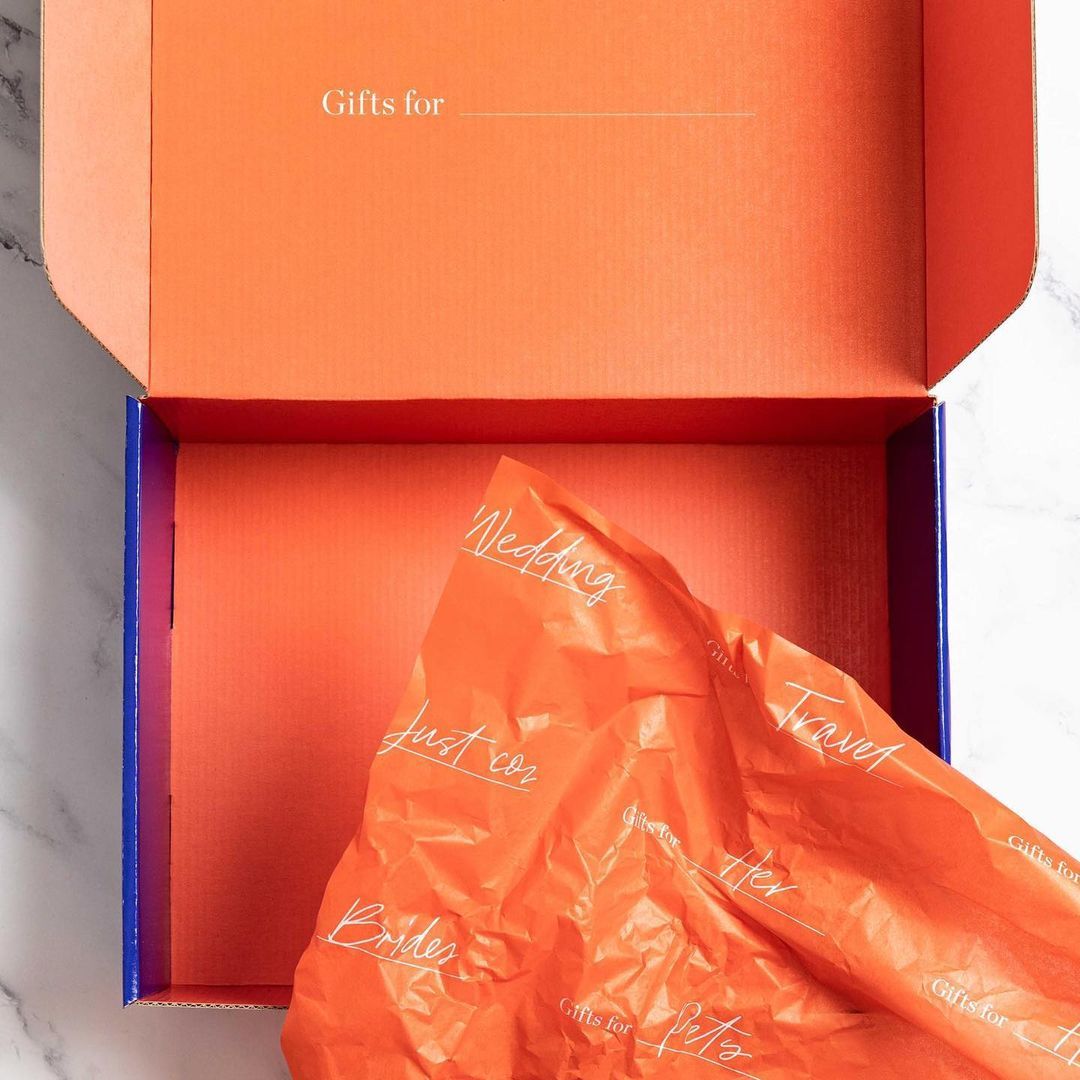 Shipping Labels
As detailed by the shipping providers, shipping labels should be clear and easily readable. However, it also pays to think about the sustainability of any labels you're using during shipment.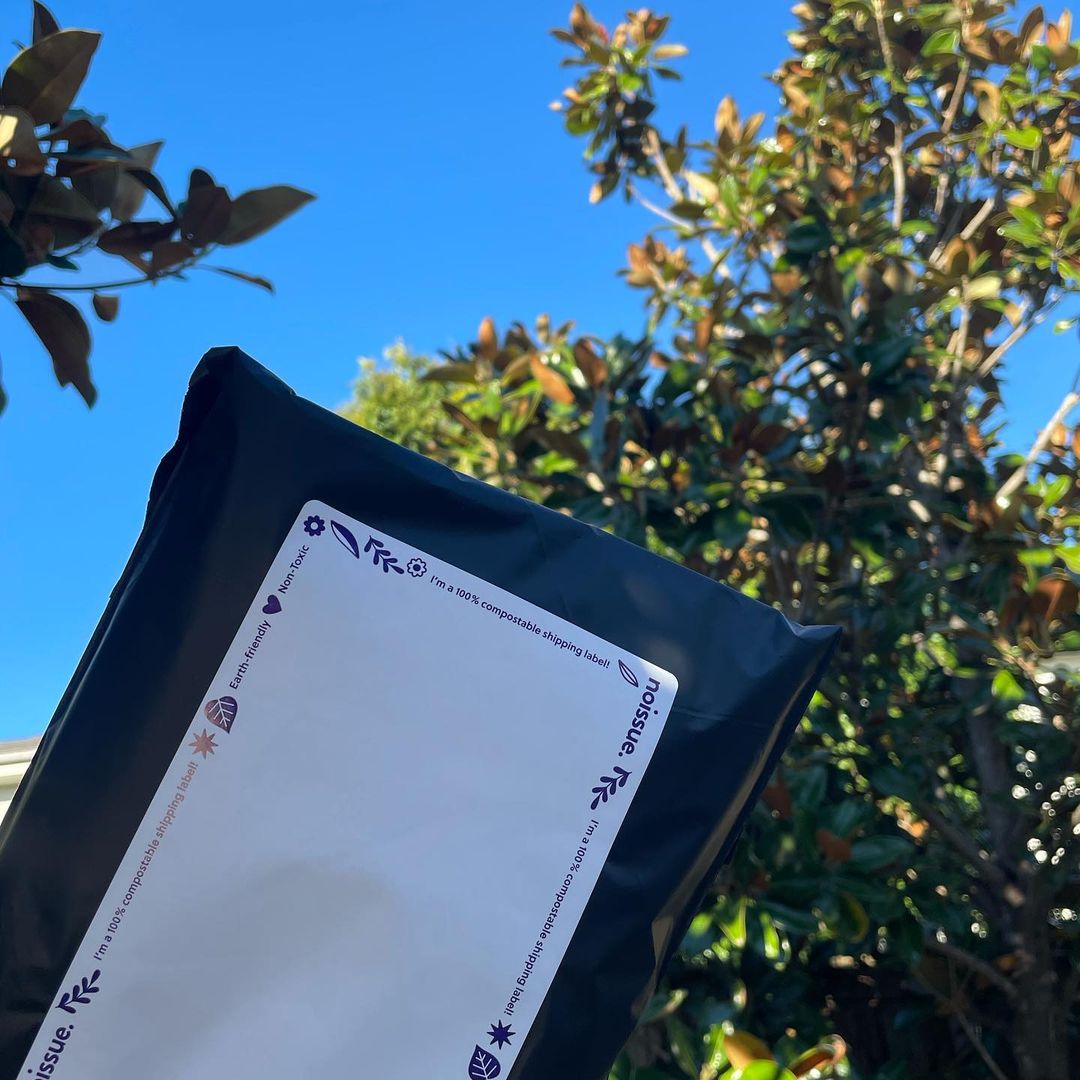 While they're a smaller detail of packaging, the waste created can really add up. Compostable Shipping Labels are an eco-friendly choice, as customers can dispose of them after use in a home or commercial compost and they will break down, leaving no traces behind.
Wrapping it Up

We hope this guide has helped you determine how to pack and ship your products with confidence! Select the right packaging and follow the steps above to ensure shipping is a smooth process for your business instead of a challenging one. For more packaging and shipping tips, check out more articles on The Wrap! 📦

---

Looking for customizable and eco-friendly shipping materials for your ecommerce business? noissue's range of packaging solutions includes custom stickers and tape, compostable and recycled mailers, recycled boxes, custom tissue paper and more! Take a look at our packaging options by industry here.