Jen Zuklie founded The Swoondle Society with the vision of creating a hassle-free, fun marketplace for parents to trade their children's clothing, while doing better for the Earth. Here, she talks about striking the balance between leading with sustainability and building an approachable, joyful brand.  
Tell us a bit about yourself, and how you found yourself as the founder of The Swoondle Society?
I got my start in consulting and data analytics at the dawn of the big data boom. It ended being a very beneficial experience as I was able to leverage what I learned from data-driven insights and consumer behavior patterns into building the Swoondle Society.
In 2013 I had my daughter and quit my job to focus on motherhood. Like many first-time parents, I found myself purchasing and repurchasing new children's clothing at every turn. Two years later, I had a son—and by the time he hit the one-year mark, our Brooklyn apartment was inundated with frilly pink dresses and no one to use them. I knew there had to be a way to repurpose my daughter's clothing and make room for my son's wardrobe, but an online search for resale, consignment, and donation options led to dead ends. That's when I had an 'aha' moment and began wrangling family and friends to participate in a clothing swap.
My husband and I began collecting inventory from our network of Brooklyn parents, entering items into an Excel spreadsheet, and uploading them to a home-built website. The response was enormous: in the first four months, we completed over 500 trades with nearly 50 families. By 2017, these numbers were in the thousands. In January of 2018, The Swoondle Society launched a custom website and membership plans, becoming an official business venture.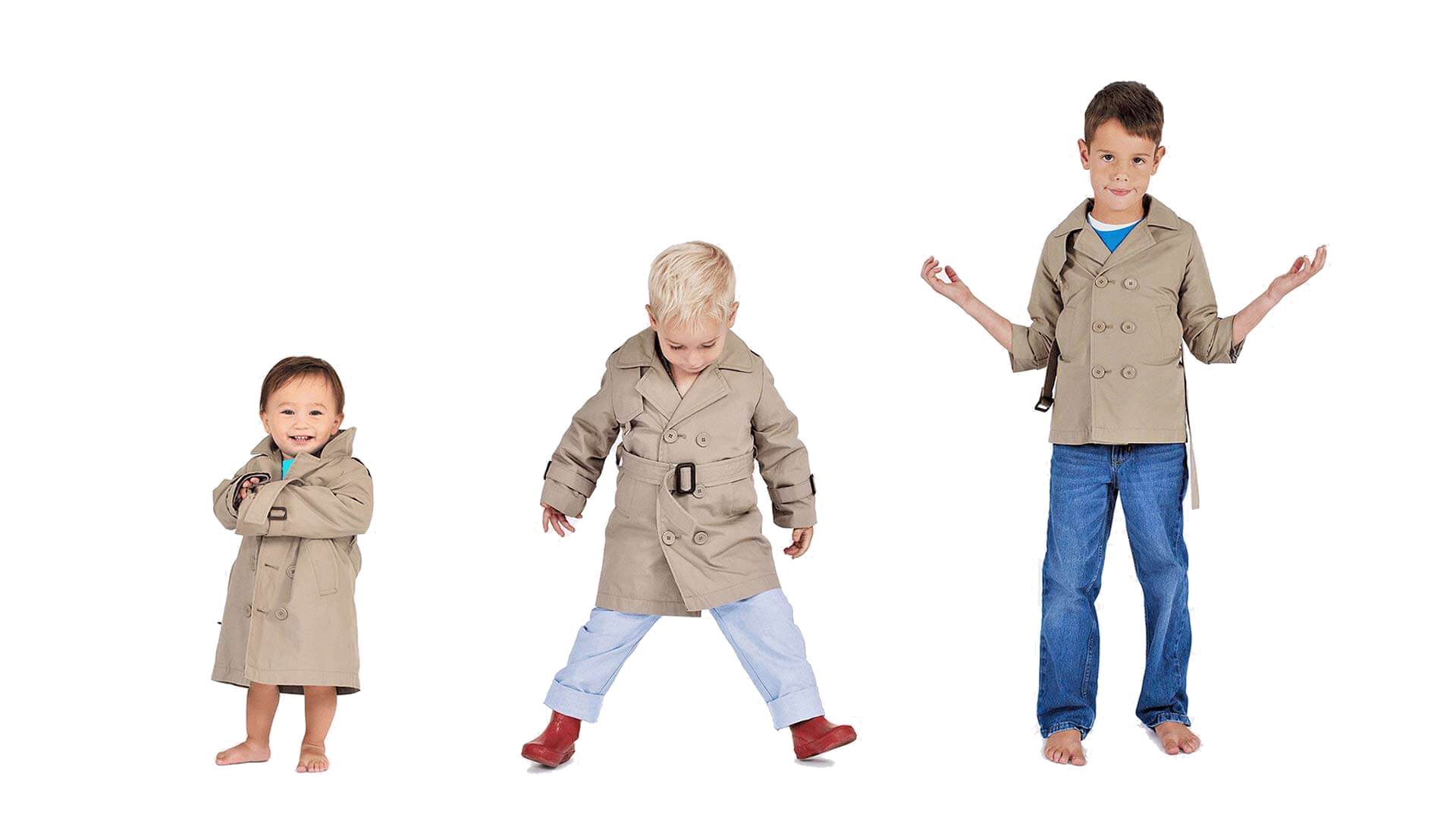 How does the Swoondle Society platform work? What differentiates you from other platforms that are designed to resell or trade clothing?
The Swoondle Society is an online member marketplace for trading fashionable children's clothing and accessories. The platform is built as a way for you to control what's in your kids closet so that you can trade in all of your adorable children's clothing for items of the same value as a way to keep up with the latest sizes, styles and seasons. Members are sent a reusable garment bag that they can fill up with their kids outgrown clothing, credits are then placed in a members account and they can shop on The Swoondle Society, either using their trade in credits or for purchase for cash at consignment prices.
We differ from other platforms, as with consignment you are only being offered a small percentage of what that item is worth, typically you are loosing 90% of that items value. At Swoondle your trade-ins are given a value so you are able to shop for items of the same or greater value so you are actually getting more value for those traded in items. Selling items yourself via Ebay or other peer-to-peer options takes time. Not only do you have to photograph, list and then ship those items, the platforms normally take a 10-20% cut of each sale. Swoondle takes your items, photographs them, assigns a value, and adds them to our site, so all the member has to do is visit the website and shop with their given credits.
We're big fans of the fun illustrations on your site! We'd love to hear your inspiration and creative process for that design development.
Thank you, those images certainly bring a smile to our face too. Asher Wood who created those illustrations is an artist/illustrator and long time friend from college. The idea behind the graphics was to use them on our reusable garment bags as an activity for kids to color and use their imagination. Then those bags would be passed onto another family who could add their own creative spin to the designs.

Your instagram page is a mix of hard-hitting facts on fashion waste and fun, sweet imagery. How do you strike the balance between educating customers on sustainability topics, and not overwhelming them?
With The Swoodle Society it is important that our message across all social media channels conveys value since that is what our entire business model is built on. We want our followers to understand how important it is to think about the bigger picture, focused on shopping second-hand, how that impacts the environment, but also that The Swoondle Society is always stocked with the most stylish and seasonal clothing options.
The Swoondle Society takes sustainability and social responsibility seriously, and is taking action through a number of initiatives. How do you harness your community to help make a difference?
By reimagining and modernizing the secondhand clothing industry, The Swoondle Society has helped parents create a circular economy and reduce waste. The Swoondle Society is committed to giving back through partnerships with Room to Grow and Green Tree Textiles.  In 2020, we recycled over 4.5 TONS of textiles with our partner Green Tree Textiles and donated 30,000 pieces of clothing to the Room to Grow families.
With your unwavering commitment to sustainability, we'd love to hear about your decision-making process when it came to choosing packaging.
Ever since starting The Swoondle Society I was unnerved by the amount of polymailers that companies were using. It was important for us to find an economical but environmentally friendly solution. We were able to do so with our reusable garment bags, however we needed to find an additional option for non-members who are just ordering directly from the site. I went on the hunt for a truly good-for-the-environment and lower cost solution for the shipping bags and found noissue! When HOME compostable bags crossed my radar I jumped!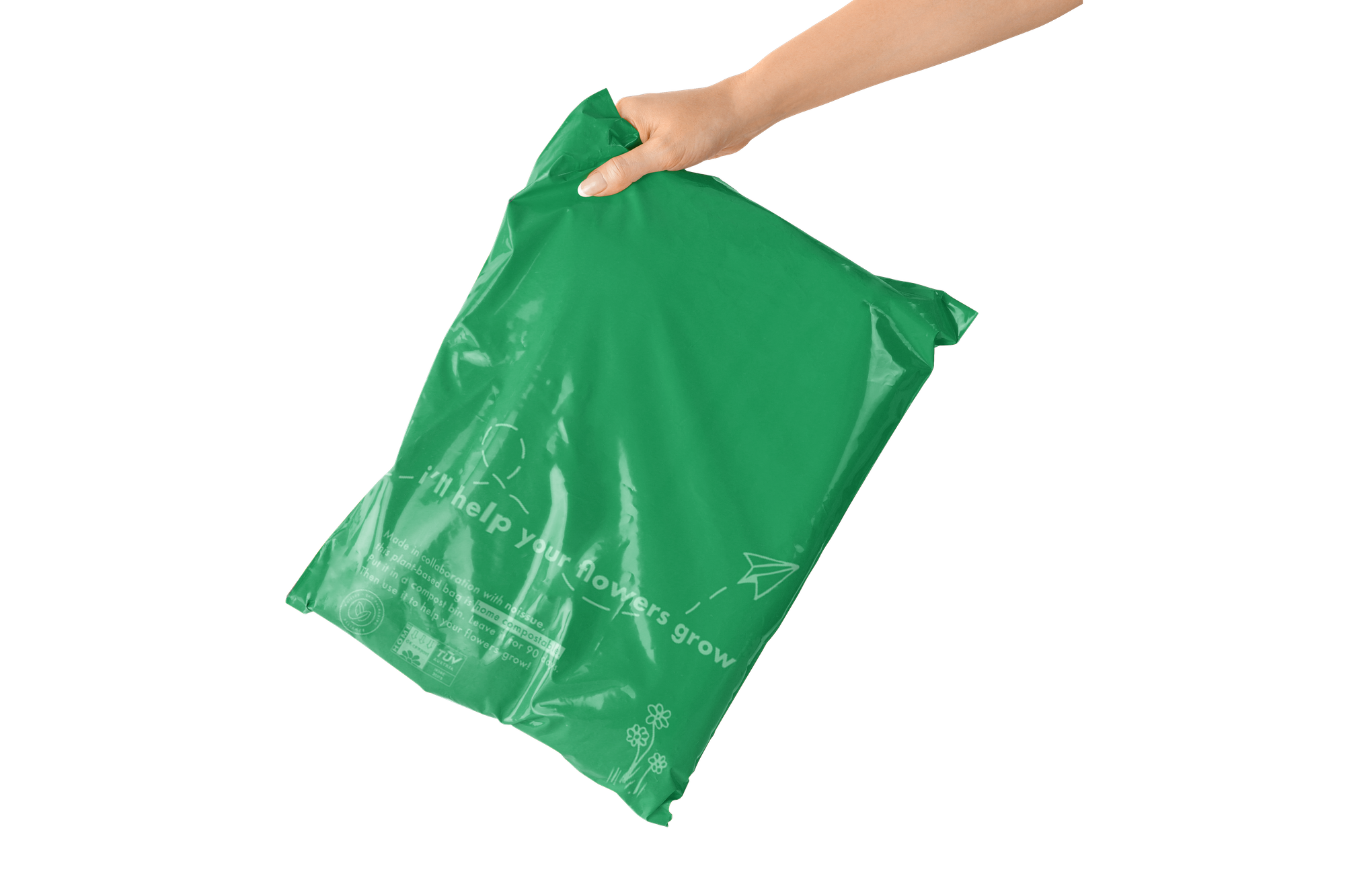 As a founder and business owner, what are your key sources of inspiration? What resources, mentors, or communities do you look to?
We wouldn't be where we are without the FaceBook mom groups, those forums offer the most honest feedback, and collectively make us strive to be better as a company and to give our customers what they are looking for in a shopping and trading experience.
I find myself tapping into my personal network quite often as I can always find someone that can either lend some insight into a question I may have, or refer me to one of their "friends" who can help.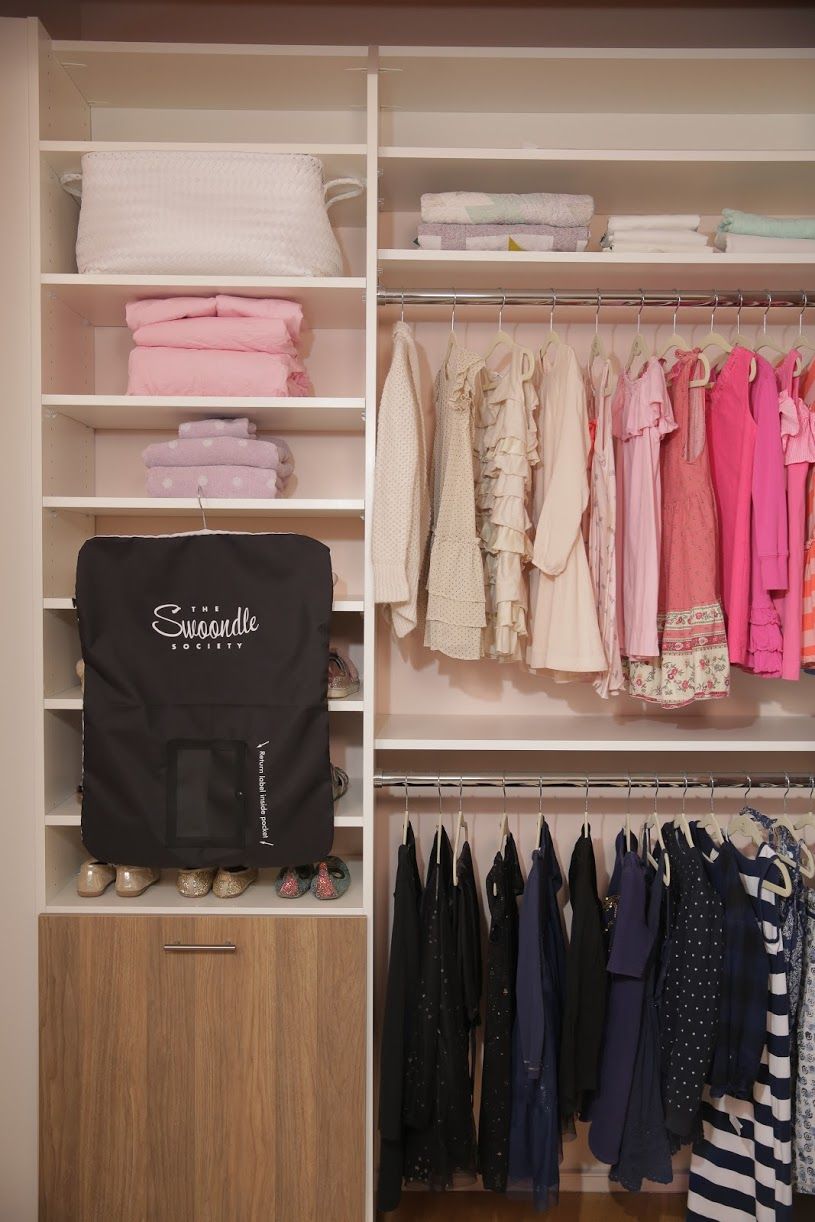 What is one piece of advice you would pass along to an entrepreneur or small business owner who is just getting started, or working on bringing their vision to live?
Do it!  But be ready for a roller coaster.  Be sure to have the foundation of things you want to stand by, but then be flexible about EVERYTHING else.  There are so many aspects of starting and running a business that have nothing to do with "your innovative solution" that you will be surprised what things you become an expert in.