Tissue paper is often used to wrap gifts and is usually associated with the feeling of receiving or crafting a gift. Custom Tissue Paper can give any gift a classy and luxurious feel and look. It's also a great way to add some branding information to your packaging and give your business a premium feel.
Custom Tissue Paper is one of the most adaptable materials for packing products. While personalized tissue paper may seem unrealistic for some small businesses, it is cost effective and offers a lot of benefits in the long run that demonstrate a return on investment. This makes personalized tissue paper a wonderful investment for brands of all sizes.
Not sure how to get started with personalized tissue? Here, we'll break down the different types of tissue paper your brand can use to wrap its products.
1. Kraft Tissue Paper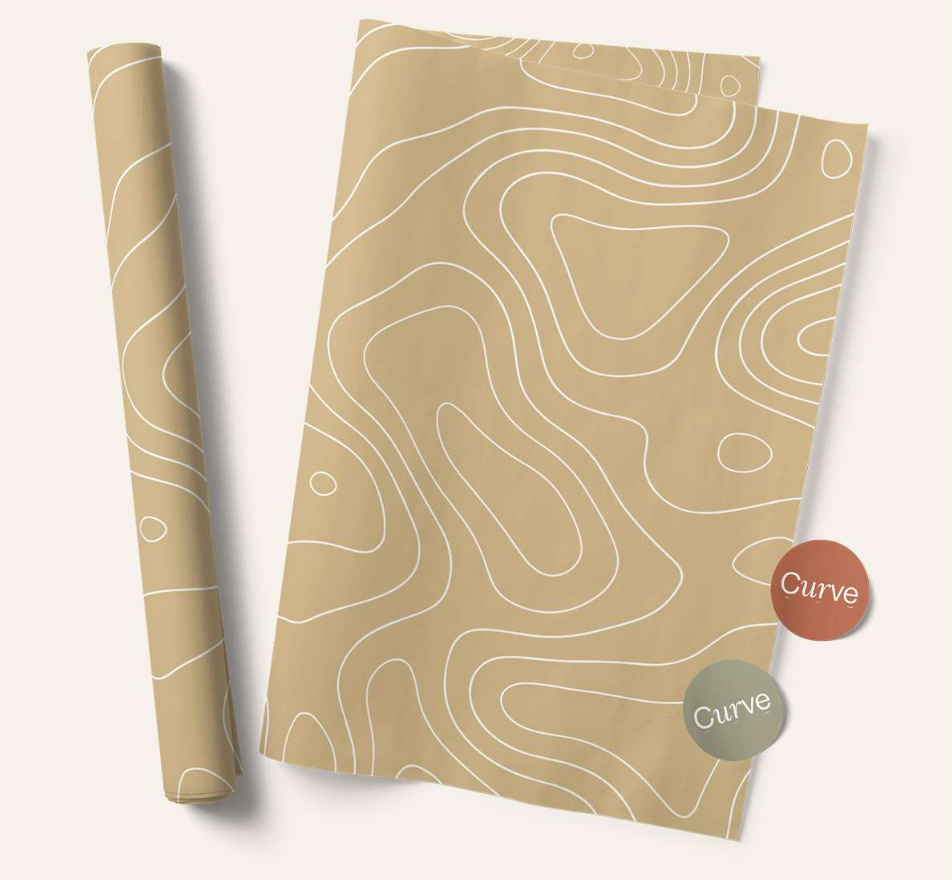 As the name suggests, Kraft Tissue Paper is made from kraft paper which is a naturally biodegradable material. Kraft paper is used in a wide range of commercial and industrial packaging operations. It has a natural woody texture and usually comes in brown color.
Its name comes from the german word "Kraft," which means strength or force. Kraft paper is strong and durable and more resistant to punctures than traditional paper. It can be manufactured from any kind of wood like bamboo, pine, or oak.
Given the abundance of raw material, kraft tissue paper is easy to manufacture and more affordable. Additionally, there's no need to bleach the paper since the kraft tissue retains its natural brown texture. This saves on the bleaching costs and keeps the chemicals and adhesives out of the equation.
The byproducts of manufacturing kraft paper, like tall oil, can be reused in the fire-starting and asphalt process. Kraft tissue paper can be branded and customized to your brand's needs. The entire idea of kraft tissue paper is a "less is more" aesthetic.
2. Crepe Paper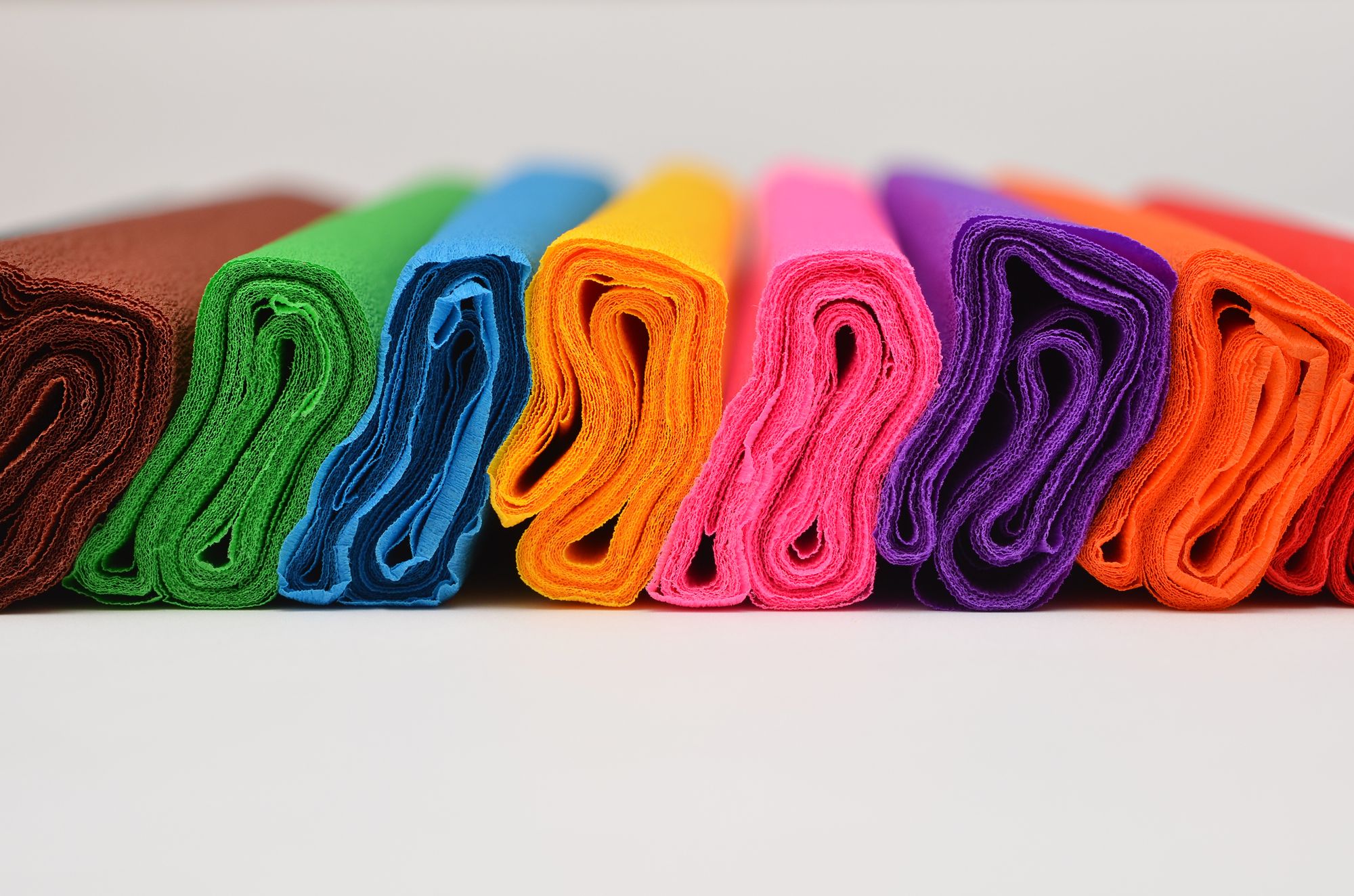 Crepe paper is a kind of thin-coated colored tissue paper. It usually has a crinkled surface that can stretch quite easily. It comes in several colors and is mostly sold as sheets. Some people also use crepe paper as streamers for decoration, while others use it to make paper flowers and other creations.
3. Personalized Tissue Paper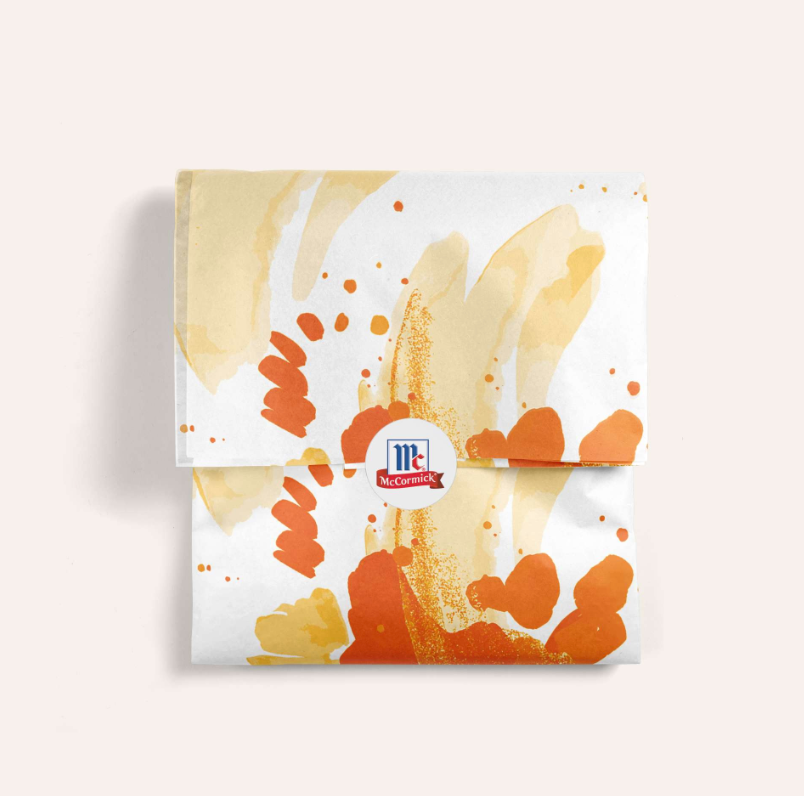 Personalized Tissue Paper takes things a step further by adding branding to your tissue paper. With personalized tissue paper, you can add depth to your message. Personalized tissue paper grabs the attention of the customers and helps them associate your brand with your personalized tissue. These tissue paper add a tint of luxury while serving as a virtual reminder of your brand name.
noissue makes 100% compostable, recyclable custom tissue paper that's perfect for wrapping all kinds of gifts, but we also have multi-colored tissue paper made of natural colors and soy-based inks. It's recyclable and home compostable. Made from acid-free, sulfur-free paper and lignin, colored tissue paper from noissue caters to your brand demands and personality.
Why Use Custom Tissue Paper?

Custom tissue paper looks luxurious, but still has a solid utility beyond it. It tells your brand's story and sells a particular emotion to your customers. Here are some of the major benefits of investing in custom-made tissue paper:
1. It's a Strong Branding Tool
It's a highly competitive time for every business, and every brand is trying to retain its customers and attract new ones. In such times, it's hard to stand out from the competition and make a mark in the customers' heads. The best way of leaving a mark is to design your logo on the custom tissue paper itself. For instance, look at brands like dominos that have their logons even on their tissue paper. As such, tissue paper can act as a powerful way of brand promotion.
2. It Improves the Customer Experience

Custom packaging is a huge part of the customer experience. Customers associate custom packaging with luxury and finesse, which is why high-end brands have adopted it. Customers associate custom packaging with higher pricing and a better experience.
Also, unboxing has become an important part of receiving gifts. People love creating unboxing videos. A good unboxing experience creates an excellent first impression of the brand. Therefore, custom packaging shows your customer that you value their experience.
Wrapping It Up

Using custom tissue paper is a low-cost way to add a professional touch to your brand image. You can stand out from other brands by adding unique textures, designs, colors, etc.
At noissue, we use sustainable tissue paper for packaging your products with style while minimizing the harmful effect on the environment. If you're interested in getting some of your own customized and branded tissue papers for your product packaging, browse our tissue and wrapping products.