Holiday packaging by @jaunepop
'Tis the season for giving! But sometimes it's hard to strike a balance between being generous during the holidays and not doing damage to the environment.
According to the Environmental Protection Agency (EPA), household waste in the US increases by more than 25% in the holiday season between Thanksgiving and New Years. During this time, people throw out extra food waste, shopping bags, packaging and wrapping paper that adds an extra 1 million tons of waste a week to landfills.
If you're already a noissue customer, then you've helped lessen the impact of packaging waste over the holiday period. This is because all of noissue's packaging products fit into a circular framework and are recyclable, compostable or reusable—or even a combination of two.
But using circular packaging for your products is one thing, and communicating this to your customers is another. You want to be sure you've created awareness around the fact that your packaging is eco-friendly.
Not sure where to begin? Here are 5 ways you can amplify your sustainable packaging over the holiday period:
1. Encourage customers to reuse their holiday packaging

A lot of gifting goes down over the Christmas period, which inevitably leads to a lot of waste—a lot of it in the form of wrapping paper! This popular form of gift wrapping is often paper that has been laminated and dyed, which means it contains non-paper additives.
Glitter-coated or shiny wrapping paper often contains micro-plastics, while the fibers used in cheaper forms of wrapping paper aren't strong enough to be recycled. Landfill or incineration are often the only options for end-of-life.
One solution to this is to encourage customers to reuse your brand's sustainable packaging on gifts for their loved ones, rather than going out and buying wrapping paper.
Custom noissue Tissue Paper is the perfect alternative for wrapping paper as it's 100% compostable, Forest Stewardship Council (FSC) certified, and printed with soy-based inks, so it's an ideal swap. If you've printed your brand's tissue with a custom festive pattern, that's even better!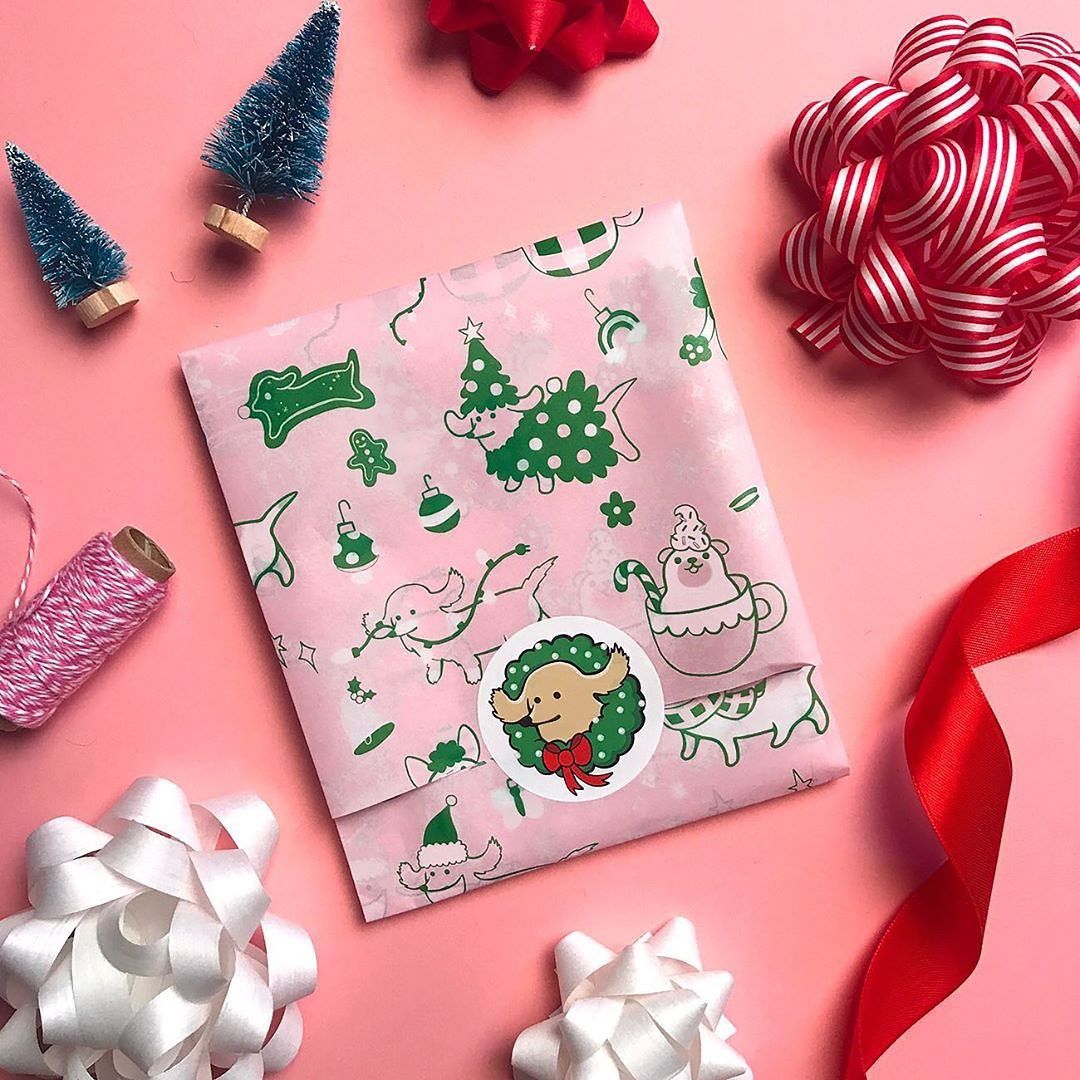 2. Inspire customers to pay it forward through your packaging
It's not just tissue paper that can be reused—there are many creative ways to reuse different packaging products, and creating custom cards that are blank on one side means they can be reused by your customers for season's greetings. Not only are you able to share the holiday spirit, you're giving others the chance to share them with others too! These custom cards can be composted or recycled after use.
Sending out a reusable tote bag or drawstring bag with orders is a great idea, seeing as they're easy to pop presents into under the tree. noissue's tote and drawstring bags are also made from 100% Organic Textile Standard Cotton and will last for many uses, even after the holiday season is over.
If you're shipping products out in a noissue mailer, like a Recycled or Compostable Mailer, they come with a second adhesive strip for reuse—so it's important to let your customers know this is an option for shipping gifts out to their loved ones. Want to add a graphic pizzazz to your holiday packages? Try noissue Custom Poly Mailers, they're weatherproof, customizable on both sides with 1 Pantone color or 2-4 CMYK colors.
3. Showcase an Eco-Alliance badge on your packaging as a globally recognized symbol of Circular Packaging

The Eco-Alliance badge is a globally recognized symbol of packaging made from circular materials.
It's important to signal to your customers that you're making responsible choices as a business, as they really do care about the impact you're having on the environment.
Research shows that shoppers want to align with brands that share the same values as they do: according to a study by Cone Communications, 87% of consumers would buy from a brand that advocated for an issue they cared about.
With this in mind, why wouldn't you want to sport your support for the environment by showing an Eco-Alliance badge on your packaging, or your website? It's too easy—simply sign up to become an Eco-Alliance member on our Community page or at the check out when ordering your packaging.
There's also the option of displaying an Eco-Alliance QR code badge, which leads us to our next point:
4. Communicate the correct end-of-life process for your packaging

So you've made the decision to use noissue's packaging for your business. This is a fantastic first step, as this means you've selected packaging that's either compostable, recyclable or reusable.
However, the next step is ensuring your customers dispose of the packaging at its end-of-life correctly. This means communicating which framework the packaging fits into, like if it's compostable or curbside recyclable.
How do you tell the difference? We communicate the sustainability properties of each packaging product clearly on the product page, so keep an eye out for the recyclable, compostable or reusable packaging symbols. Sometimes a product will fit into more than one framework, like our Recycled Kraft Boxes that can be either composted or recycled.
Some of noissue's products also state this very clearly in print on the packaging, so there's no confusion when it reaches the customer. This includes our Compostable Mailers and Recycled Mailers.
You can learn how to educate customers on what's recyclable in our article, How to Recycle Correctly: A Guide For You and Your Customers to a World Without Waste. If you need help educating your customers on how to compost, check out our article, How to Compost at Home: A Guide to Getting Started. Feel free to repurpose some of our tips for your own website, or hyperlink to our article.
We also suggest hitting two birds with one stone by using an Eco-Alliance QR code badge so you can sport your support AND give your customers easy access to an educational resource on your packaging's end-of-life. The QR badge houses high-level overviews of three of our frameworks: Recycled/Recyclable, Compostable, and Re-usable. Upon scanning, your customer can click which category your packaging falls under and be shown a how-to on appropriately disposing of it.
5. Check out our other holiday packaging ideas for more inspiration on how to use custom and eco-friendly packaging at this time of year

Enjoyed this article? We have many more tips and tricks on how to make the most of your custom, eco-friendly packaging this holiday season. Check them out below 👇
Here are 8 Holiday Packaging Ideas To Try This Season
The Best Holiday Packaging Ideas For Retailers To Try in 2022
How Businesses Use Red and Green in Their Holiday Packaging
See how the Eco-Alliance Community are promoting their eco-friendly packaging for the holidays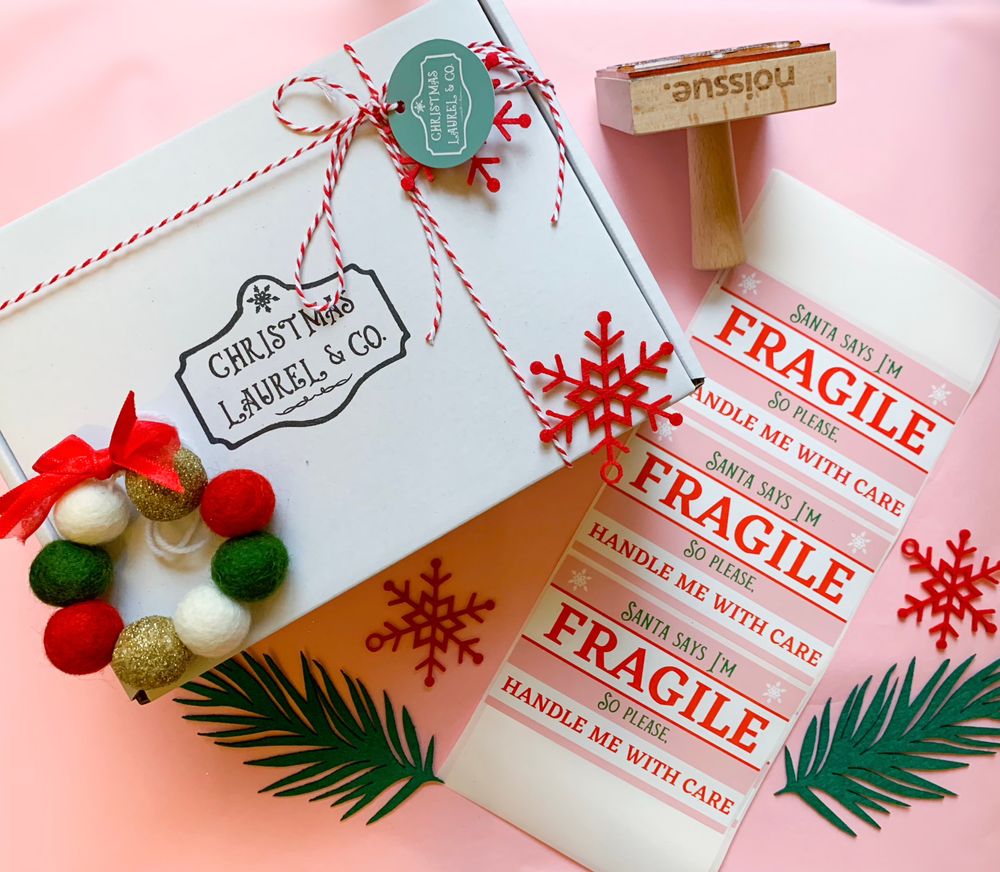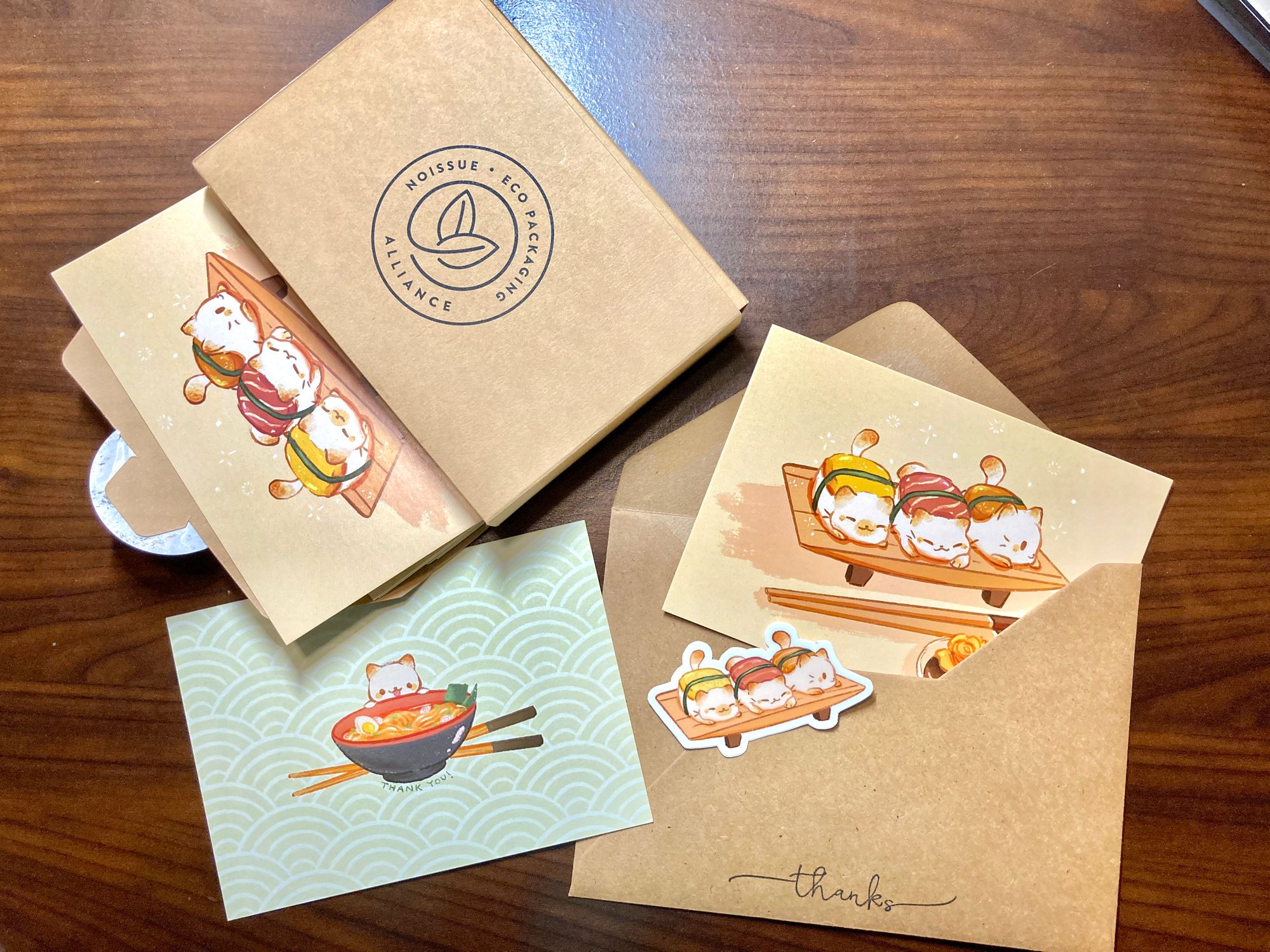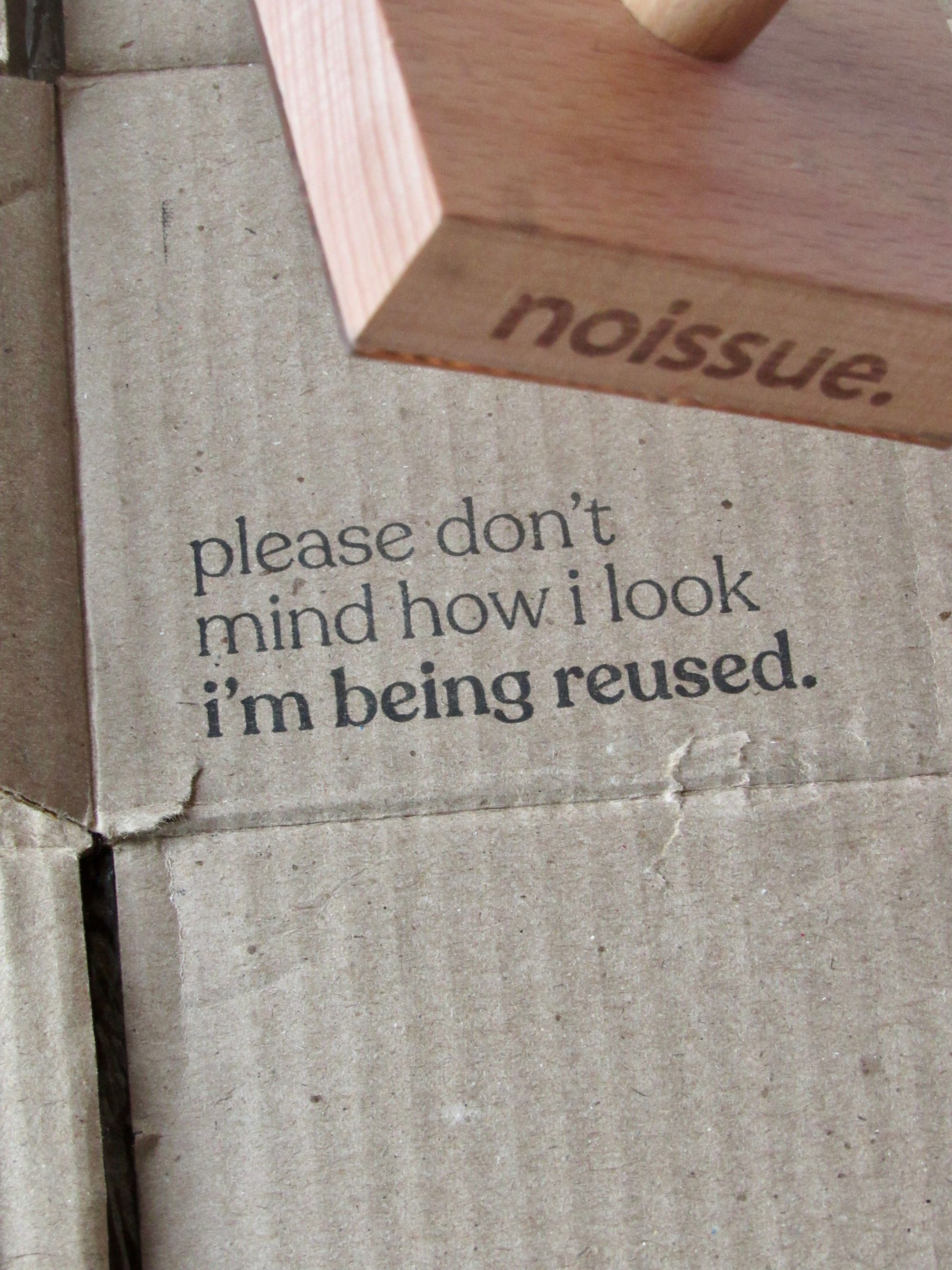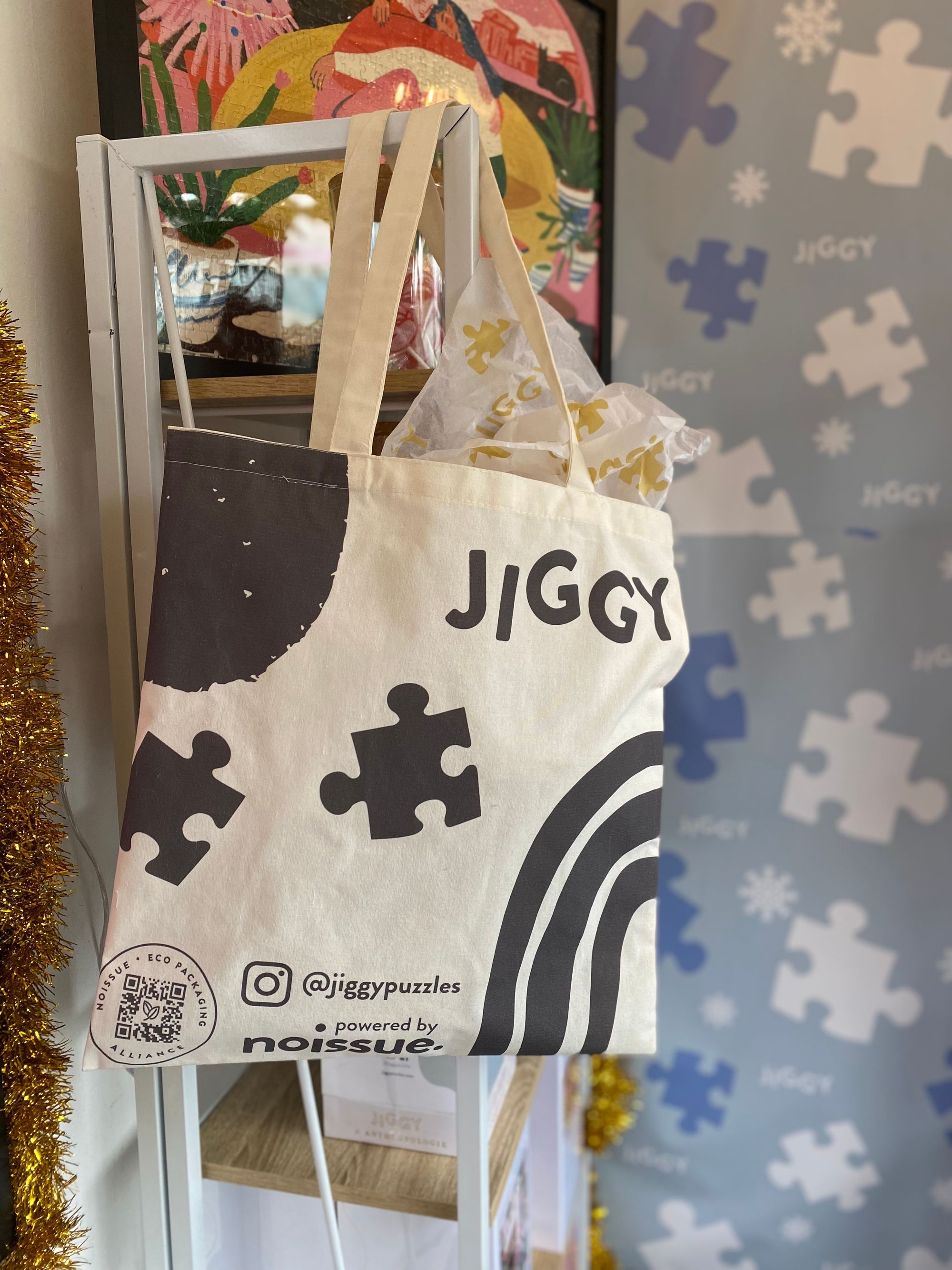 To learn more about the Eco-Alliance, head to our community page and join us so we can be better, together. Wishing you a very happy holidays! 🎄