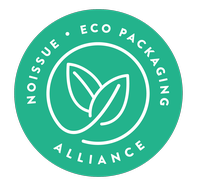 It's always better to give than to receive. Gift-giving results in longer happiness because it takes courage to give something from your life to others.
The founder of our featured brand today is a devoted gift giver. She is known to compile lists for 11 months because she wants to make sure she is giving out the perfect gifts. Knowing the stress of preparing for a gift, she created a brand that would make it stress-free, enjoyable, and exciting for both the giver and the receiver.
"My name is Carla Dyson. I'm a freelance makeup artist, and my brand, Unboxed Gifting was born during lockdown 2020! The brand name came from the joy I found in ordering beauty products to cheer myself up (and forgetting what I had ordered), then having that surprise element of unboxing all my parcels. I am based in Melbourne, Australia."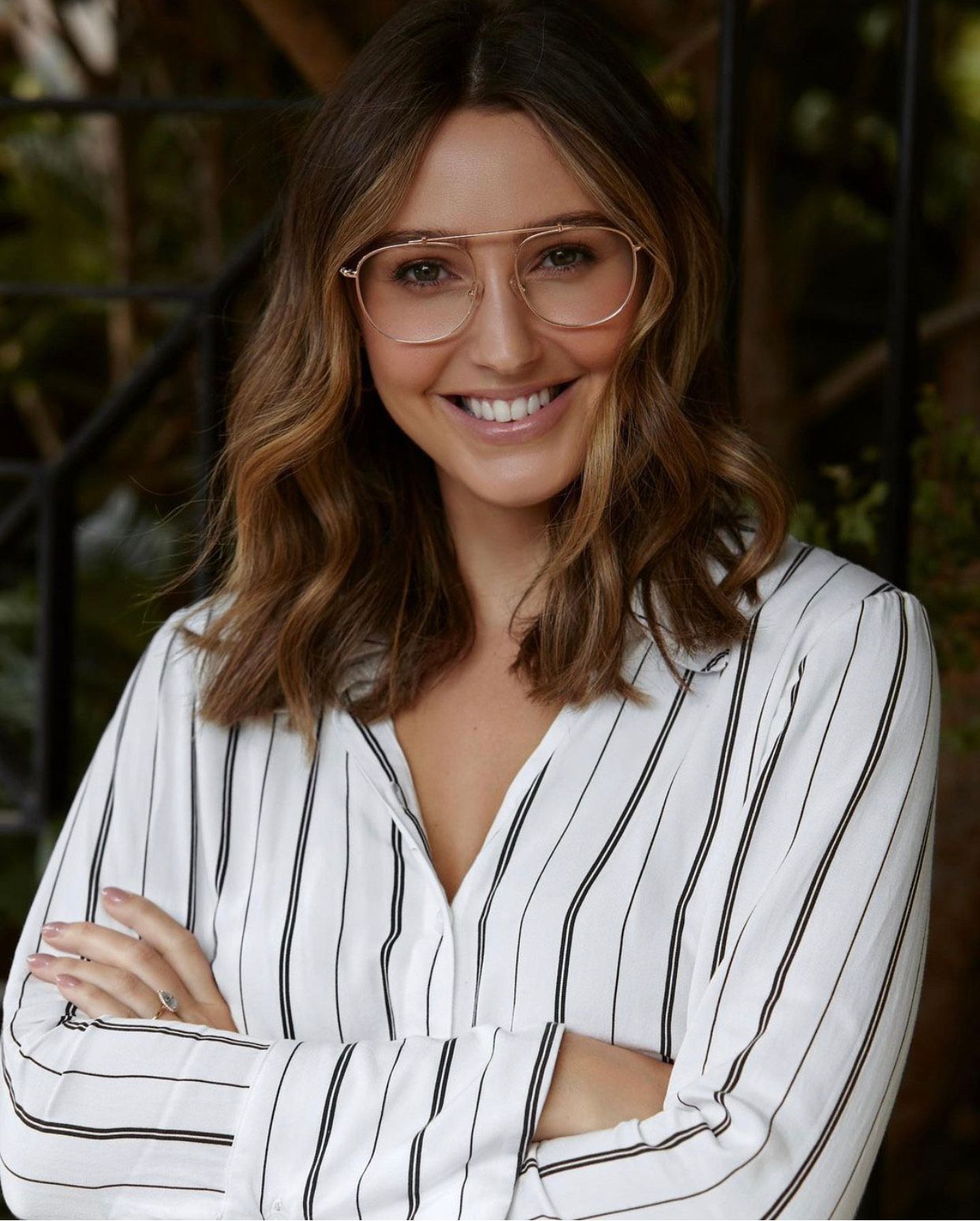 The pandemic changed everyone's shopping experience; products were being delivered right at your doorstep, and the joy of going to a store was replaced by unboxing experiences at home. Carla, a fan of online shopping herself, found joy in opening the packages she received. It inspired her to start a brand that would give others the same feeling.
"I started Unboxed Gifting as 2020 was a very difficult year all around, and I spent many hours searching for the perfect gift to cheer up my friends and family during the lockdown. I also really loved ordering beauty products and spending some time on myself. A weekly facial, painting my nails, or reading a book with my favorite candle burning was some of the simple pleasures that helped me through. I wanted to make gifting easier for my customers and ensure self-care remains a part of lives moving forward. It's very easy to slip back into our busy lives and forget to set aside time for ourselves. Unboxed gifting believes in taking time for yourself and celebrating the ones you love."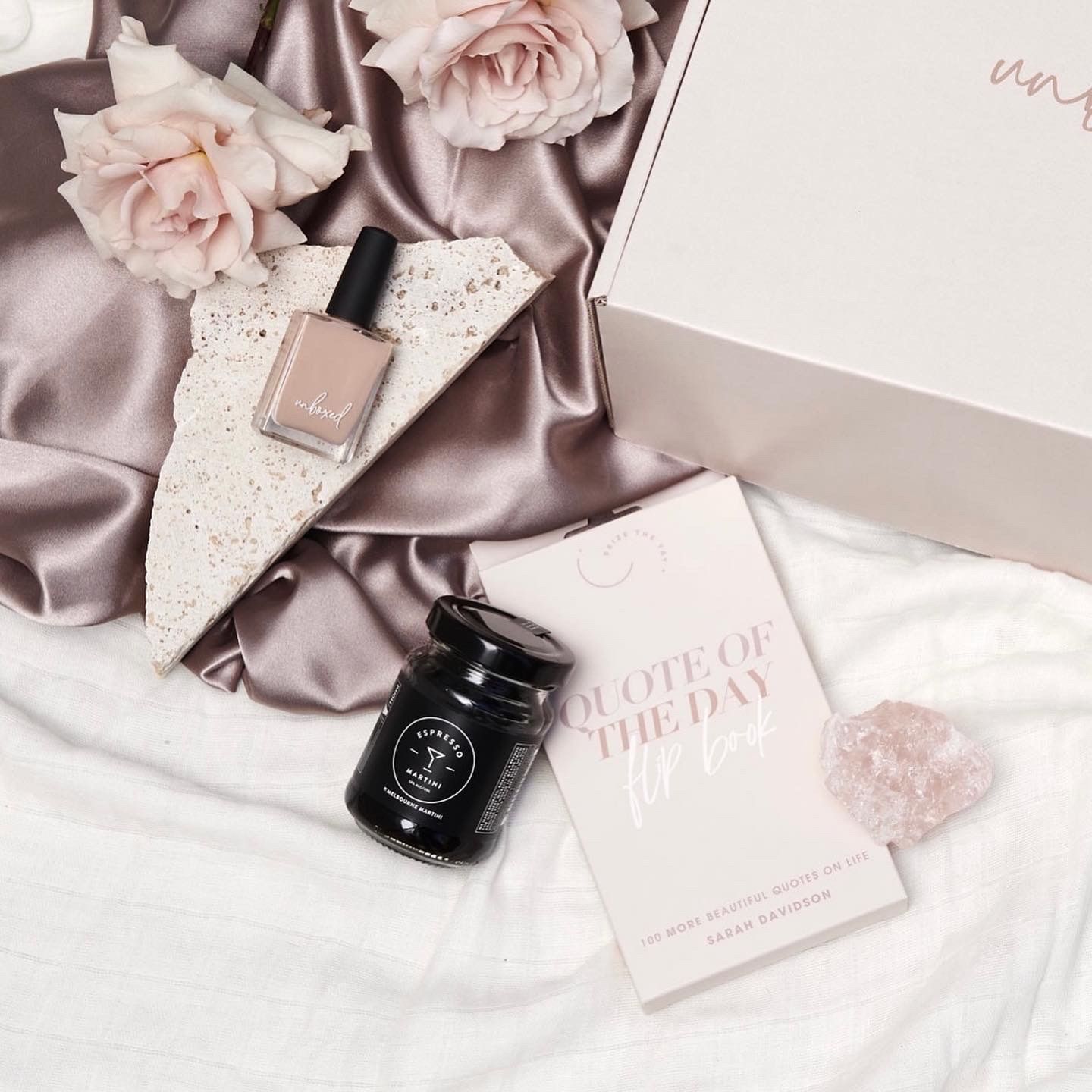 Challenges aren't something you can just avoid especially when you are new to the business. Knowing that she can't do it all, Carla asked for help.
"There have been some challenges along the way (although we are still a very new business) we have had a few hold ups with super slow postage (stock deliveries taking three times as long as they should). Also, I am not great with technology, so we have certainly faced some technical difficulties during the web design process and launching of the website. Thankfully, I employed a web designer to iron these issues out after discovering it is not wise for me to attempt this myself!"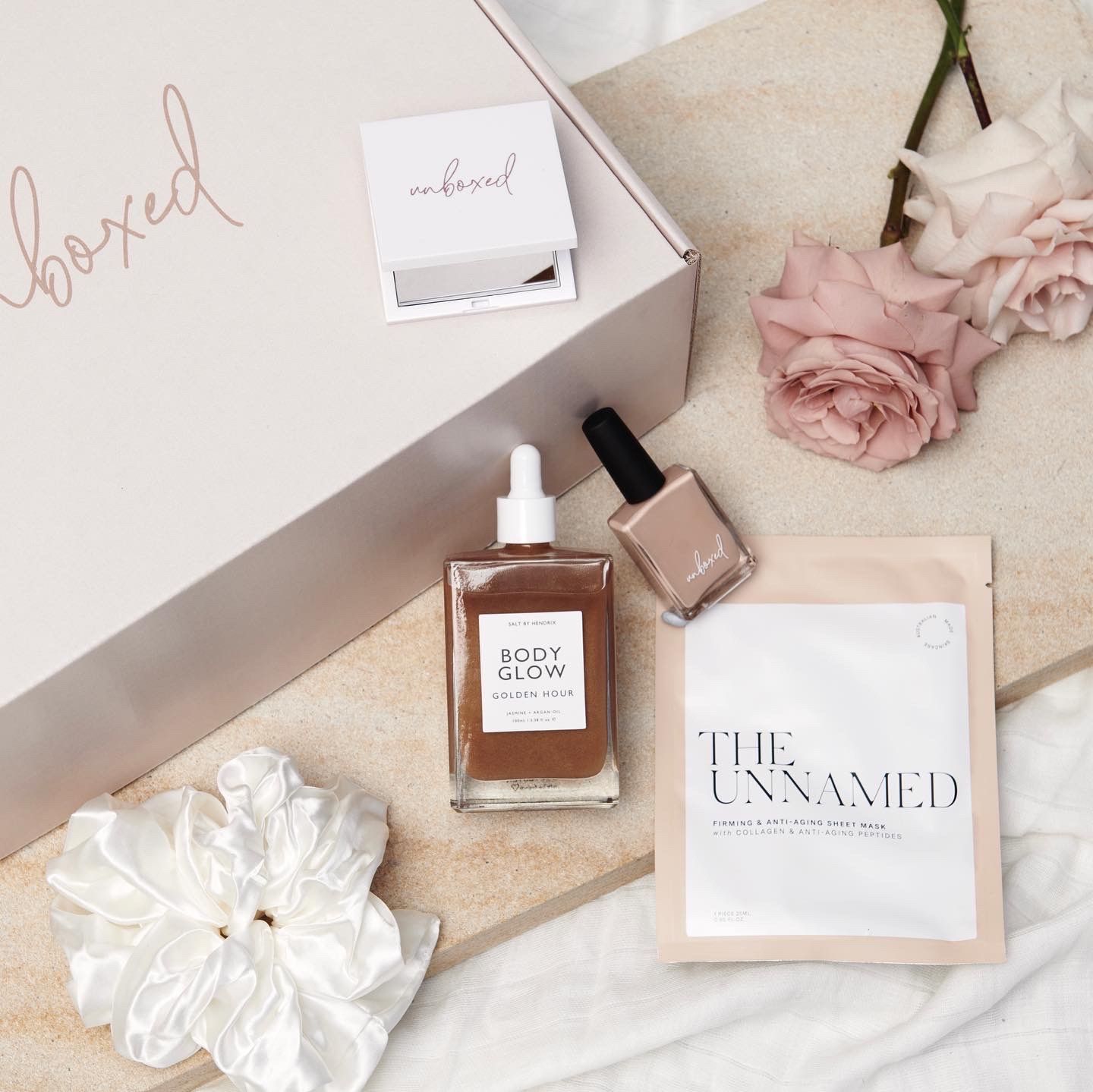 When asked about an advice she could share to those who want to start their business, she says, "I would just say to anyone wanting to start a business that you should just do it. You will always have reasons not to, and make excuses in your mind (it isn't the right time, how will we fund it?! etc.), and you will most likely need to fight off some self-doubt, but you'll soon realize that if you never start, you will never know!"
She finds inspiration from her customers and the joy that gifting brings when faced with a challenge. As a makeup artist, she is a visual person and believes that a good gifting experience relies on good packaging.
"I'm certainly inspired by my customers' well-being and love bringing joy to people when they receive one of our gifts. I am a very visual person and for me, a lot of the gifting experience is in the packaging. I want it to feel luxurious and be part of the gift itself, but also want it to be eco-friendly (we wouldn't want to disappoint David Attenborough now would we?!). I think Unboxed Gifting has a luxurious and romantic brand personality that other gifting companies may not have. Our gifts are sprinkled with rose petals and our thank you notes are plantable, so it really is the gift that keeps giving!"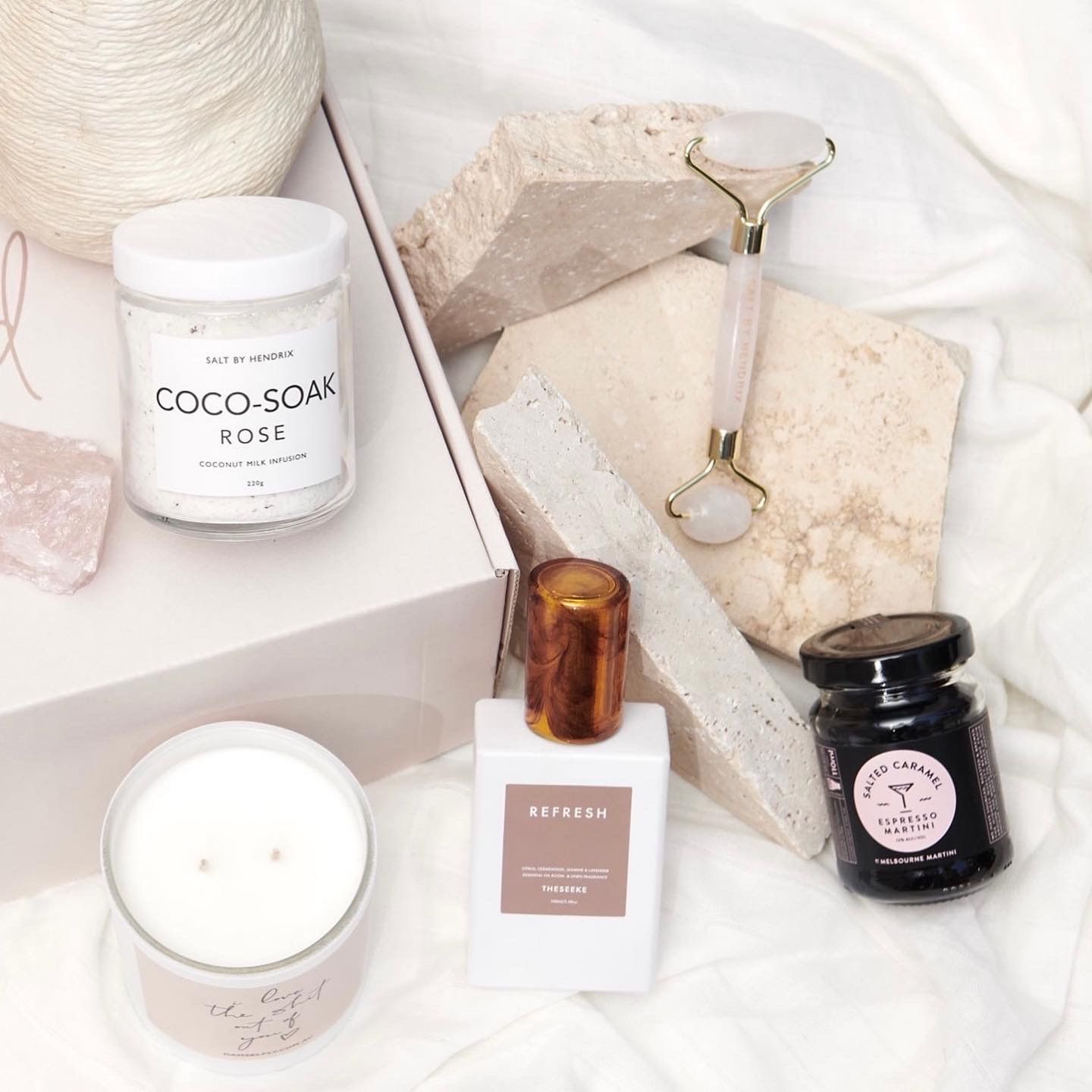 Talking about her customers, one that she finds memorable was a girl who ordered a gift for her friend's birthday. The friend loved the gift so much and wanted to thank her, she bought her one back after a few days.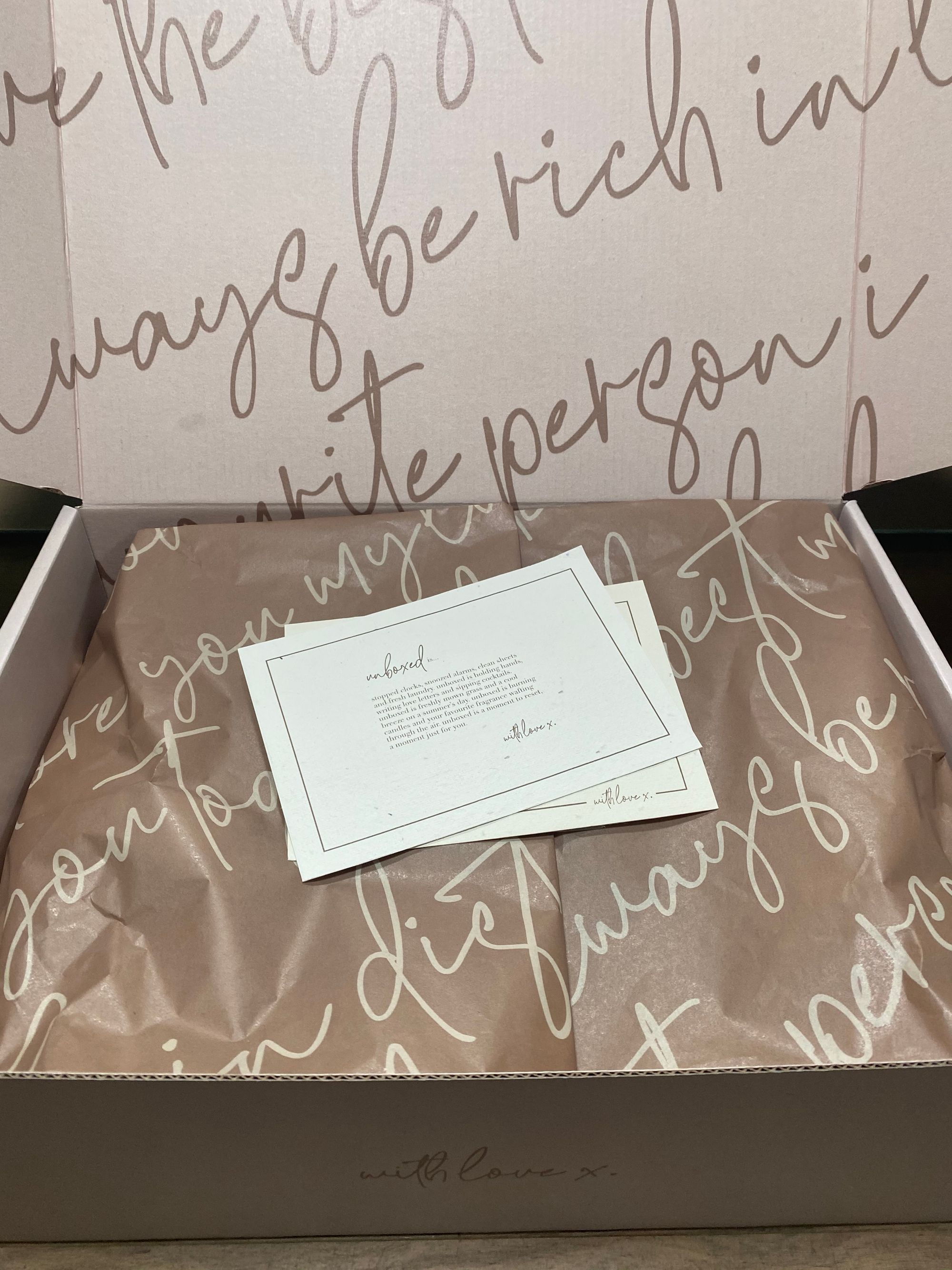 She also finds inspiration from the creative work of others. "Go For Zero are amazing in their sustainable approach. I'm a makeup artist so I also love the creative makeup work of James Molloy, and the bridal designer Kyha Studios is she's always thinking outside the box - love her designs!"
Sustainability is very important to her business, that's why she has always been mindful of its impact to the planet,  taking steps to lower her environmental footprint.
"I have taken many steps to ensure all the brands I stock are based within Australia (mainly Melbourne), the packaging is all made in Melbourne, and use recycled and sustainable. I have also partnered with eco-friendly brands and promote the use of reusable makeup remover products to reduce cosmetic waste in our oceans. Our thank you cards are printed on recycled (and plantable) paper so they won't end up in the trash - they'll end up in customers' gardens as flowers. We also send our parcels with a courier which is 100% carbon neutral."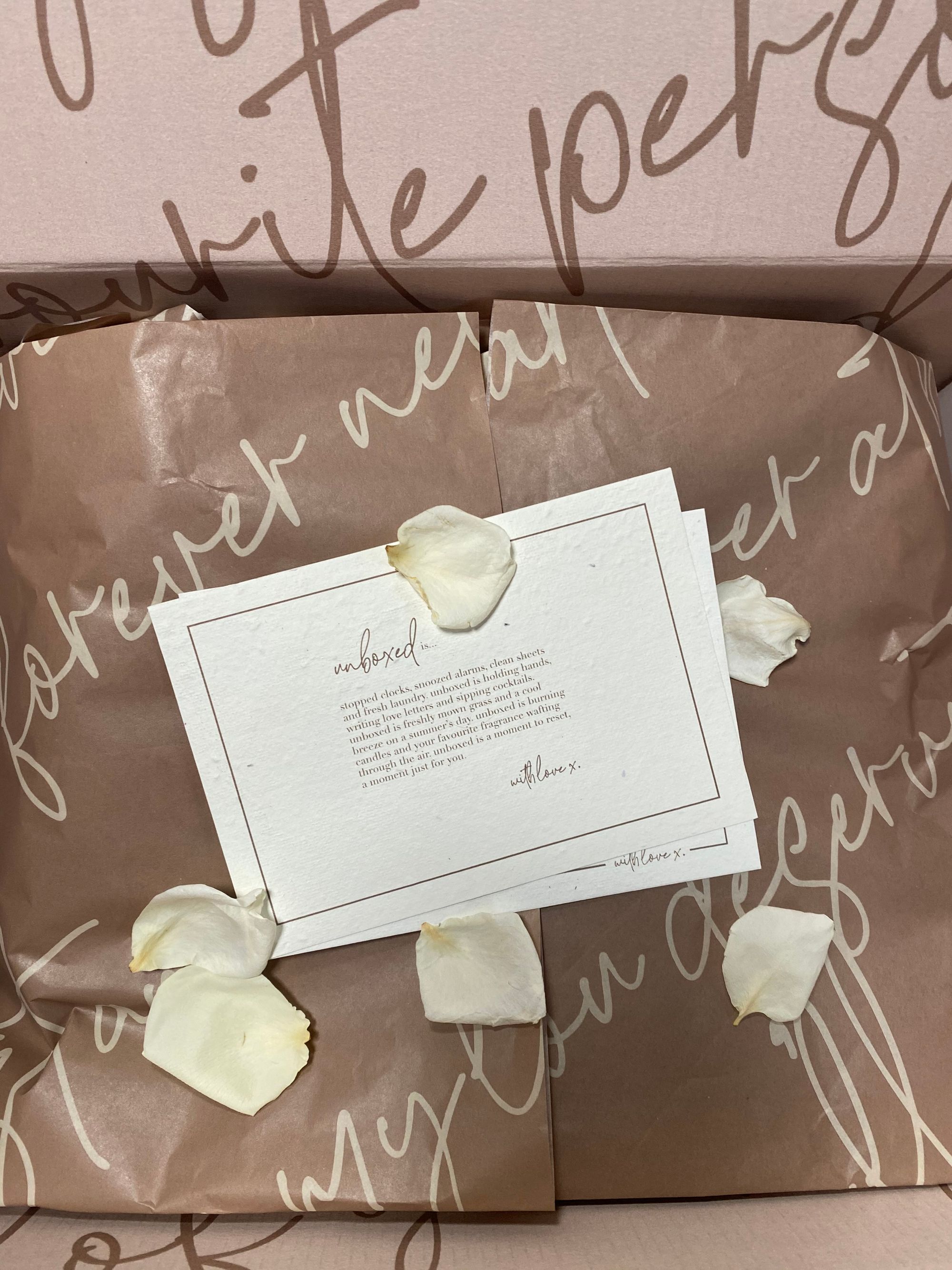 Knowing that packaging is important to her brand, she needed one that can be customized. Something that would feel personal to the receiver.
"I wanted everything about the brand to feel personal and deliberate. Our tissue paper is designed to feel like a love letter when opening your gift. The writing is actually snippets of messages from my loved ones, including bits of our wedding vows. It's barely readable as it's in a handwritten font, but it adds to the romantic feel of the brand."

"I was recommended to use noissue by my branding designer and as soon as I landed on your homepage I knew it was the packaging for me. You stand for everything I do and I am very proud to be working with you. The design process was very straightforward- I just uploaded my design and sent over the colour codes."
Unboxed Gifting Fun Fact:
Carla is always her authentic passionate self, a bit of a hopeless romantic and appreciates the little things in life. She loves her friends dearly and would do anything for them. She's the type of friend who calls just to say hi.
---
Find more of Unboxed Gifting here:
Website: www.unboxedgifting.com
Instagram: Unboxed Gifting
Like this story? Tell us yours! Share your brand story and love for your custom packaging and get a chance to be featured on the wrap! If you're a noissue customer and are interested, you can join the Eco Packaging Alliance by clicking here and emailing us your story at ecoalliance@noissue.co!