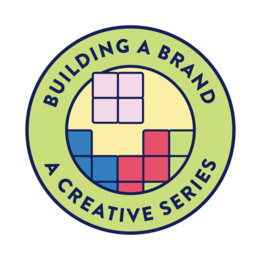 Want to be the product that stands out on the shelf? The account that stops people scrolling on Instagram? The business that sells out online?
Well, all those things are all possible when you know who you are, what you do, and who you do that for, and can communicate it all in a clear, compelling, and creative way. When you can stand out, share your story, and speak to your ideal audience, you can achieve anything as a business.

But, how exactly do you do that? The answer: branding!
But first, what is branding?

Before we dive into why branding is important for you as a business, we've got to understand what exactly branding is in the first place. So in short, your brand is made up of the things that people think about when they think of your business.

It's the thoughts they have when they see your logo, the emotions they feel when they open your products, the words they use to describe you to a friend, and the perception they have of you as a business.
The act of shaping that perception of your business is branding.
"A brand is the set of expectations, memories, stories and relationships that, taken together, account for a consumer's decision to choose one product or service over another." — Seth Godin

For example, when someone mentions a well-known company like Rifle Paper Co or you come across their products online, you likely think immediately of whimsical scenes and floral illustrations.
If you've bought from them, your mind relives the experience you had and the emotions you felt as you purchased online, your parcel arrived, and you shared your new goodies on Instagram. You'll think of their founders, their values, mission, and vision. Colours and fonts come to mind in an instant.

All of these connotations, experiences, reputations, emotions and more come flooding in and paint a picture of that business in your mind. This is the Rifle Paper Co brand.
Now these associations you make with their company aren't accidental, they're intentionally designed through branding. With purposeful messaging, design, content, customer service, user experience, and more, Rifle Paper Co, like every other successful business, has built a brand that aligns with their goals, their vision, and you, their audience! This process is branding.
And the same applies to every business, including yours.
Take a look at these incredible designs by noissue customers and how different their brands are from one another. Each and every one of them evokes a different, unique set of emotions and associations, right?

This is the power of a brand, and you have the power to brand yourself!
The difference between branding and marketing

Often, branding and marketing get confused for one another and used interchangeably, but they actually serve different purposes. So let's clear things up before we dive further in.

Branding is the long-term process of shaping the perception of your business and informs how you market yourself. It's overarching strategies like your vision, voice, and positioning.

Marketing is the shorter-term tactics you use to get awareness for your business and is informed by your brand strategy. It's specific actions like placing ads, sending newsletters, or putting up posters.
Let's look at an example...
Branding is knowing that your audience are design school students who are decorating their dorms and need to feel at home, and that your bedware company is all about creating a sense of home wherever you are.
Marketing is then deciding to put posters up around campus and ads in the university magazine to show your bed sets and pillowcases to the students and using specific campaign copy about making their dorm feel like home.

Make sense? Sweet! Now we're clear on branding versus marketing, let's find out why branding is important at all!
5 reasons why branding matters for your small business

You might be thinking, "Okay, okay. I get what branding is, but does it really matter? Is it really that important, especially when I've got so much other stuff in my business to focus on?" And the answer truly is yes.
It takes less than 7 seconds for someone to form an impression of you and 5–7 impressions for someone to remember you, so those other elements of your business aren't going to get a chance to shine if your brand is sending the wrong impression.
On the other hand, set an amazing, aligned impression in those first few seconds and maintain consistent visual branding for each encounter, and you'll have a customer for life!
So, to understand how to get those customers for life, let's dive into some specific reasons why branding matters for your small business.
1. Branding gives you direction about your business

While branding is important for your customers, it's firstly important for you! Getting clear on who you are, what you do, who you do it for, why you do it, and all the other elements of a brand strategy will help you make decisions, set goals, and implement things that are aligned with the brand you want to build.
The process gives you and your team a united vision, mission, and set of values to work towards that will direct your whole business towards success. That's even before you share any of it with the world!!
2. Branding helps you stand out online and on the shelf

The goal of any ecommerce business is to stand out from the crowd and capture the attention of your customers. With the initial 7 seconds you have to grab their attention and make a good impression, it's vital that your brand is making the most of that opportunity.
When a customer is browsing Instagram, strolling through a market, shopping online, or on a mission at the supermarket, it's your job to stop them in their tracks and wow them with a brand that makes an impact.
And with an intentional, aligned, and creative brand, you can do just that!
"Be bold. And original. Tell 'em something they don't know." – Melinda Emerson

Take Bookety Book Books, for example. Their brand helps them stand out online and break out from the expected branding of traditional, old-school book shops. Instead of using the "bookish" stylings of chain bookstores, Bookety Book Books have chosen a unique, modern brand identity that brings a fresh perspective to the book world and appeals perfectly to their audience of millennial women! A prime example of how branding can help you stand out!
3. Branding tells people who you are and why they should care

Branding isn't just about looking great, it's about communicating who you are and what you're about. It's about sharing your message, telling your story, and making what you stand for clear.
As a digital business, that might mean sharing your values around sustainability, transparency, and creativity on Instagram, for example. Or talking about your overall vision as a company on your about us page. Or showing your personality through copy. Or having your mission on your product packaging. Or even conveying your message through design.
"People do not buy goods and services. They buy relations, stories, and magic." – Dan Wieden
89% of shoppers stay loyal to brands that share their values, and 63% of consumers prefer to purchase from purpose-driven brands, so knowing and communicating who you are, what's important to you, and why your audience should care, is key to creating a cult brand.
4. Branding speaks to your ideal audience
Not every brand is for everyone, even the biggest brands out there! Not everyone is an Apple person, and some people prefer Burger King to McDonalds. And that's fine!
The same goes for you – if you're talking to everyone, you're talking to no one. Instead of wasting time, energy, and resources trying to capture the attention of anyone and everyone who will listen, focus on how to wow your ideal, dream customer.
You can create audience and buyer personas for your brand during the brand strategy process to learn who your ideal audience are and what they're all about, and craft a plan for how your brand will speak specifically to those people.
With specific visual styles, messaging, tone of voice, brand collaborations, and other elements of your brand, you can start speaking directly and more effectively to those customers who will love and grow your business.
These examples below are all illustrators whose work speaks to distinctly different audiences. Try and think about the different audiences for each one, and how they all speak specifically to those people.
5. Branding improves recognition and loyalty

It costs 6 times more to attract a new customer than it does to keep an existing one. That means that it's in your best interests to treat your current audience-members like royalty and create a brand experience that will make them remember and recommend you. You can do this with branding.

When your branding is aligned online and offline with a consistent experience for your customers, you're creating an experience that people want more of and can't wait to tell their friends about. Whether they're on your website, at your store, or unboxing your product when it arrives at their door, wowing your customer with intentionally branded touchpoints is a sure-fire way to get repeat and referring customers.
This is how you will turn customers into a brand community of loyal, life-long advocates and continually grow your business.
How branding will impact your business

So, now we know what branding is and why it's important. It truly is powerful stuff that when done right, can positively impact your business in a massive way.
Having a clear, creative, consistent brand can result in:
Bigger audience
More customers
Better customer retention
Increased brand advocacy
Increased revenue
More of your talented work in the world!
And so much more! It's an investment worth making, for sure.
So, are you ready to brand your business?

With your new-found appreciation and understanding of branding and its power, it's your turn to take your brand from basic to brilliant! We can't wait to see how you transform your business with branding.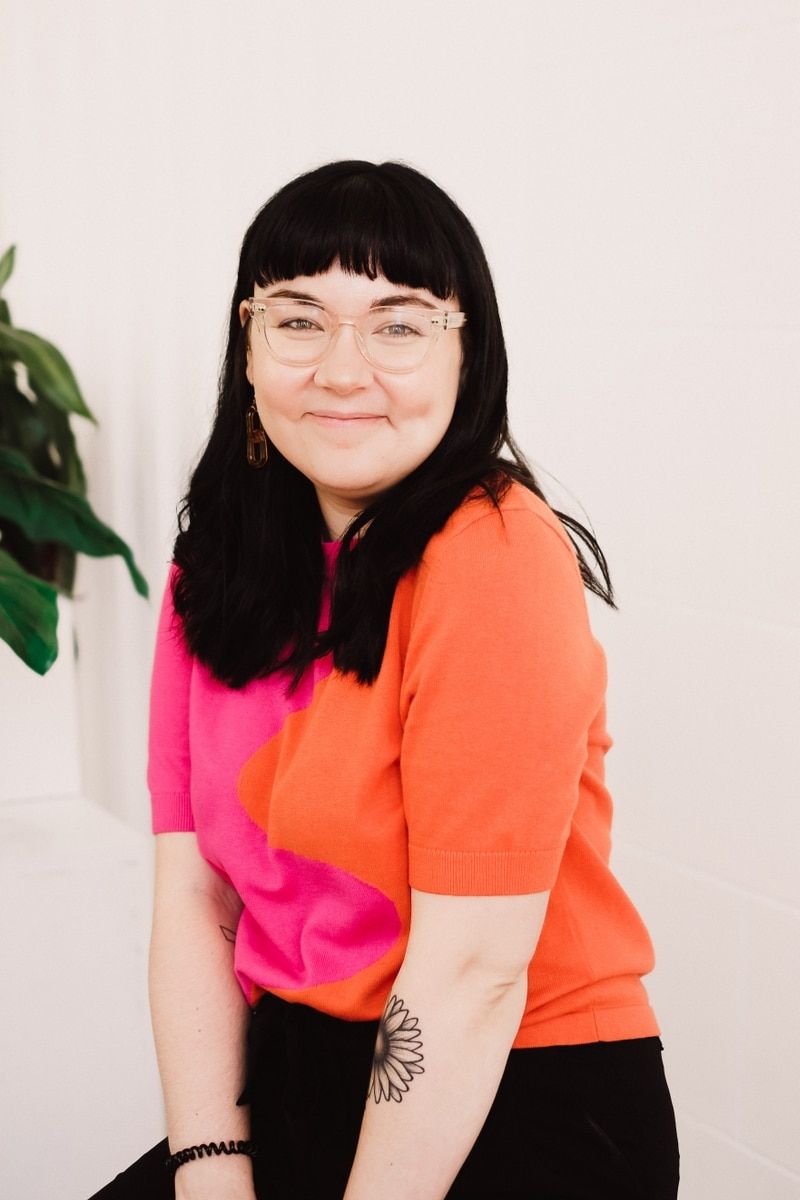 Hollie Arnett is the brand strategist and coach for creatives. With a vision to make the world a more creative place one brand at a time, Hollie helps creators get more eyes on their work, money in their pockets, and creativity in their lives, through the power of branding. Find her at Blackandwhitestudios.nz or on Instagram, Pinterest & Twitter using the handle @blckwhtstudios.
---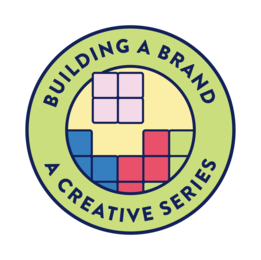 Building a Brand is a new series by noissue that helps entrepreneurs hone their creative side and establish the building blocks of their brand's identity. You might be starting a new business, or you might have an already established brand that needs a little work. Either way, you'll find many great takeaways in this series! A new story will be released monthly, so be sure to check back for more if you enjoyed this piece.