Quirky and unique candles have become the talk of the town for homeware enthusiasts lately. These gorgeous home decor pieces come in all shapes, sizes, and scents. V and Co Boutique from Brisbane, Australia. They offer handmade candles out of soy wax, instead of the traditional paraffin, because soy wax is natural, eco-friendly, and a renewable source.
Their eye-catching candles can brighten up any space and serve as eye candies for those who spend most days working at home. Given that they want to bring more aesthetic pieces like these to Australia, V and Co Boutique aim to be kind to the environment at every step of the way.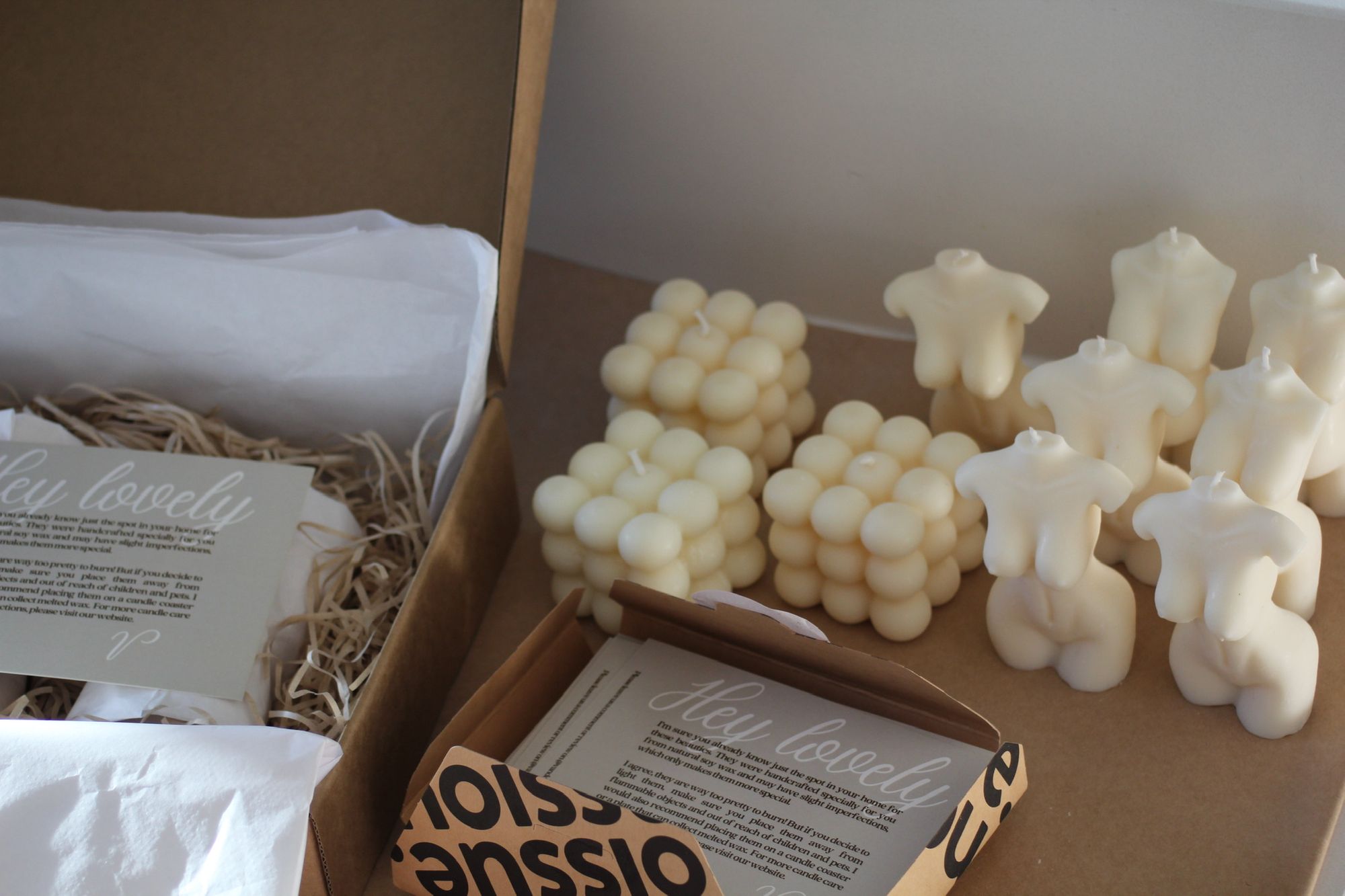 Aside from using soy wax for their candles, the home brand uses sustainable packaging. Their boxes are filled with shredded recycled craft paper or water soluble bio fill peanuts. These also don't have any custom printing on it so their customers are encouraged to reuse them as much as they can.
V and Co Boutique also uses noissue "thank you" cards which are 100% recycled and recyclable and printed with soy-based inks. And they proudly share their commitment to sustainability on their website and social media platforms.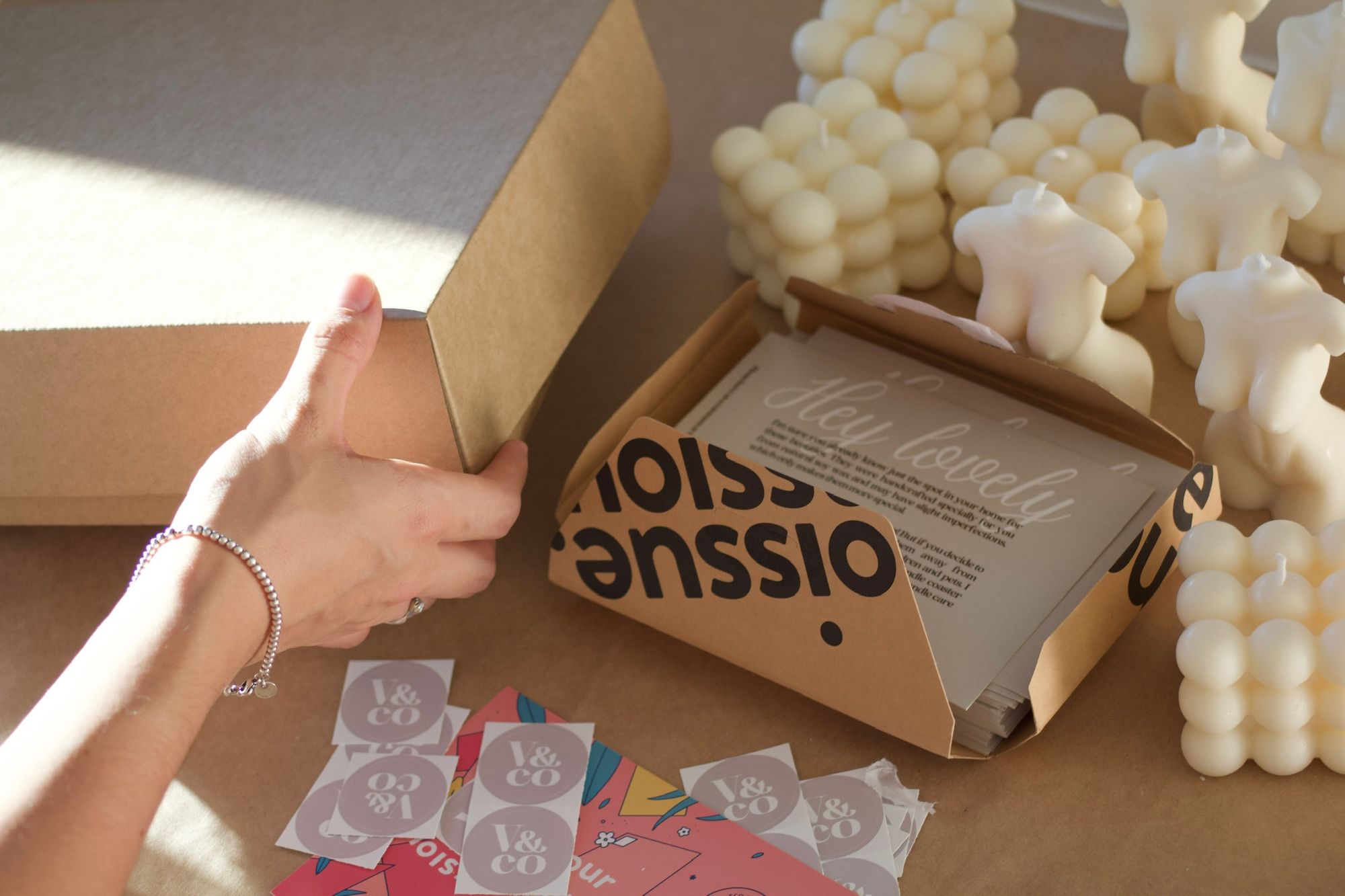 "We want to feel good about the environment when packaging our products and to show our customers that sustainable packaging can be very beautiful and safe."
What better to pair with unique products than clean and gorgeous wrapping materials? The team behind V and Co Boutique are proud of their eco-friendly packaging and make it a point to wrap each of their products with love and care for the environment. Marketing their business to potential customers is one of their main challenges as a new and small business so making a good first impression with their packaging means a lot.
Their products make good housewarming gifts or congratulatory presents for anyone starting a new job. Out of their cool inventory, their favorite product is their bubble cube candle. It definitely adds a unique touch to any space and is such a cute thing to look at.
---
Find more of V and Co Boutique here:‌‌
Website: vandcoboutique.com
Instagram: @vandcoboutique
Like this story? Tell us yours! Share your brand story and love for your custom packaging and get a chance to be featured on the wrap! If you're a noissue customer and are interested, you can join the Eco-Alliance by clicking here and answering a few questions here.
Questions? Email us at ecoalliance@noissue.co.