@creative.and.caffeinated.shop
With its customizable and multi-use features, packaging tape is an amazing solution for branded packaging. From securing boxes to taping up tissue, you can personalize with any design and literally stick it straight down. It's personal and practical!
But what if you could get all of that from a tape that was stronger, more secure and way more sustainable than the regular stuff? That's where water-activated tape comes in! It's the real deal when it comes to ticking all these boxes, and we can't help but be excited about its contribution to packaging and the planet!
But what exactly is water-activated tape, and how does it work?
The Low Down

Water-activated tape (WAT), also known as gummed tape, is a paper-based packaging tape that has an adhesive activated by – you guessed it – water! This clever creation forms an immediate bond with packaging materials by using gum instead of nasty toxic chemicals.
Not only does it have a magic adhesive, water-activated tape is actually stronger than regular plastic packaging tape. It's weaved from crossed synthetic fibres to make it extra tough, which means it has enough muscle to hold 30kgs per package without the need for any plastic or fiberglass reinforcements. Sturdy, secure and sustainable? Sign us up!
How To Use It

Once you've chosen your design and ordered your tape, all you need to do is stick it on down! Simply measure your tape to size, dampen the gummed side with a sponge or tape dispenser and, hey presto, it's ready to go!
It's really that easy. Just check out our Beyond the Box video with Ben below.
What Equipment You'll Need

Aside from your gorgeous tape and the packaging you want to apply it to, you'll need a tool that's ready to wet and activate the adhesive – and we don't recommend taking it into the shower with you! Instead, depending on the size of your business, here are three options to help you get started:
Sponge
It all starts with the humble sponge. The simplest way to get your tape ready to rumble and a perfect starter for small-businesses, just wet a sponge and use it to dampen the tape. Once activated you can apply to your chosen surface and make sure it's all stuck together. Even better, noissue sends a sponge as a freebie with all tape orders, making it even easier to get started.
Manual Tape Dispenser
Sponges are fine if you're a small business, but if you've got a larger operation happening you'll want something a bit heftier to help you out. Manual dispensers help roll the tape across wet sponges and quickly cut it when you're ready. What a little packaging sidekick! Here at noissue, we currently sell tape dispensers if you're ordering from the US, and we're working on making them available worldwide. Other countries can easily track one down in stores.
Electric Tape Dispenser
Electric dispensers are high-tech devices that will help activate larger quantities of tape by automatically feeding, moistening and cutting to your desired length. They're perfect if you're a larger business who have a whole lot of packaging to tape up!
Removing the tape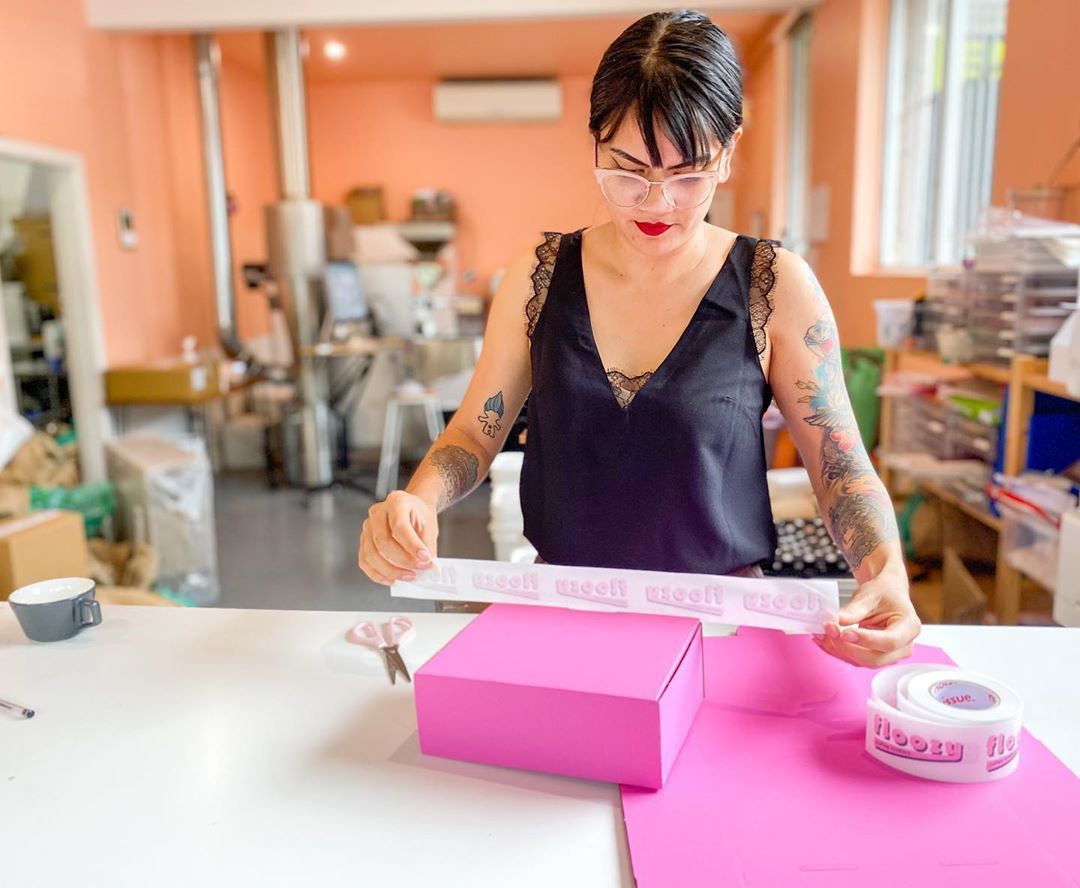 When it's time to dispose of the tape, your customers can leave it on any compostable packaging as it's 100% compostable, too.
To remove it off other types of packaging, simply peel from the end and rip it off.
Once removed there is zero stickiness left behind, meaning it cannot be reused. This makes water-activated tape an ideal solution against unwanted theft and tampering of your parcels as it can't be removed without leaving obvious signs of damage.
The Sustainability Factor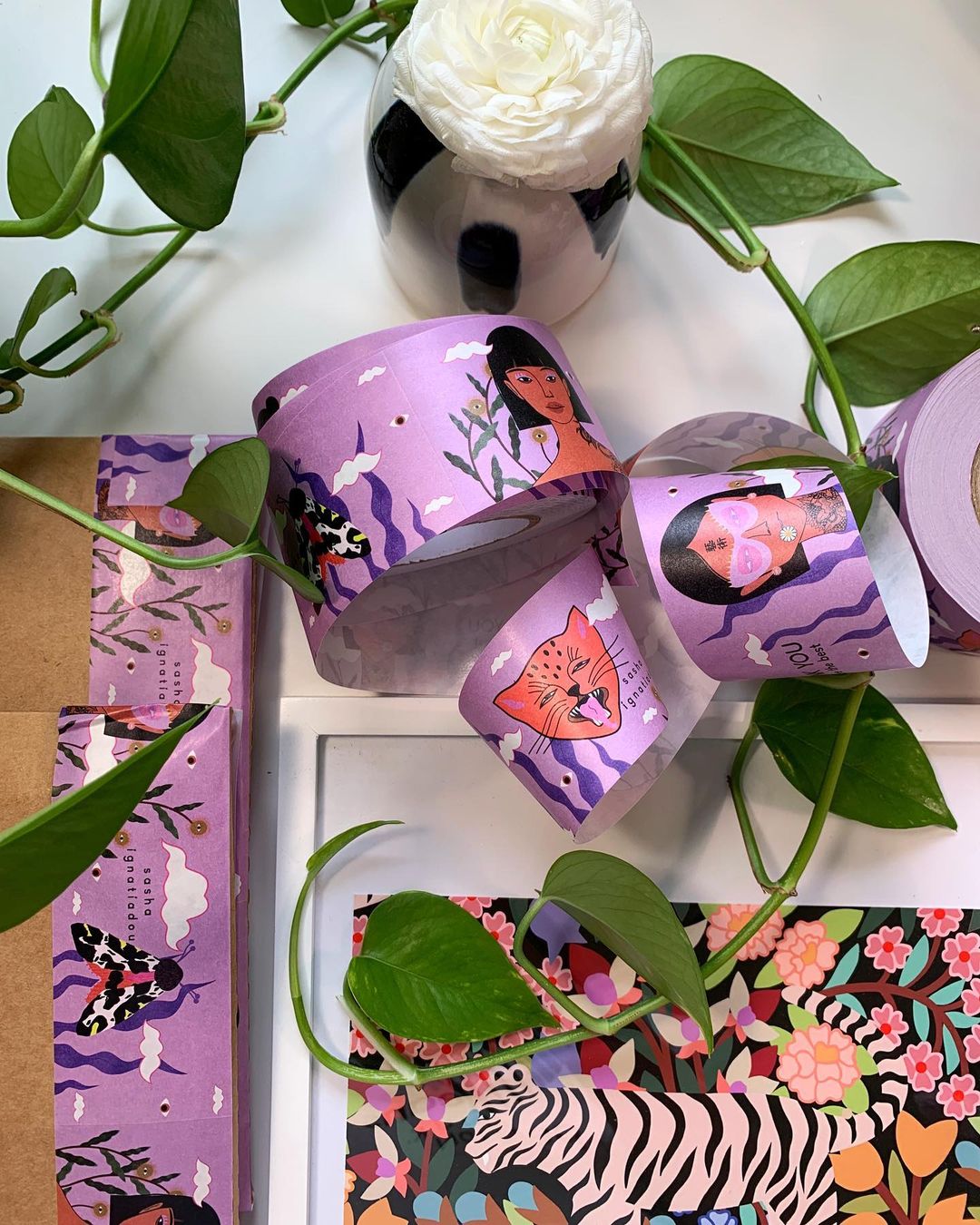 Regular packaging tape can be useful, but the problem lies in what it is made from.
Plastics and glossy waxes are pretty bad for the planet and with consumers being increasingly eco-conscious, it's important for brands big and small to up their sustainability game.
Ultimately, water-activated tape isn't made from plastic, so it's a great replacement for sellotape or masking tape.
Here are some of water-activated tape's other eco-friendly benefits.
Water-Activated Stickiness 💧

Gloss or wax coating may look good, but they're no good for our environment. That's because these coverings aren't biodegradable and don't break down in composting environments. Most regular packing tapes use gloss or wax on one side to prevent the sticky part from permanently bonding to it while it's rolled up.
Being water activated is such an awesome aspect of this tape that it's in the name!  No gloss, no wax, and no toxic-substances make up the sticky part. Instead it uses H2O to bond the tape to another surface instead of harmful chemicals or substances. When dry the water-activated tape isn't sticky, but once dampened using a tape dispenser or sponge, voila – instant adhesive magic!
Recycled Materials ♻️

The tape is made from 100% recycled materials and includes no nastiness. The paper it is made from is sourced from a forest and supply chain that is managed responsibly and sustainably. This FSC (Forest Stewardship Council) certification helps make noissue tape fully recyclable, compostable and biodegradable.
Soy-based Inks 🎨

Petroleum-based inks? We don't ink so! Our packaging tape is printed using the very best eco-friendly soy inks. Made from soy-beans, a renewable resource, printing with soy inks leaves no nasty petroleum chemicals behind when decomposing.
They also produce low levels of VOCs (Volatile Organic Compounds) which reduce air pollution during the printing process. And the good things don't stop there! Soy inks create colors that are more vivid than other inks, meaning your designs fulfil their full vibrant potential!
Water-activated tape is the future of packaging, and when combined with other eco-friendly items, you can make steps to being fully sustainable through your packaging.
Your Questions, Answered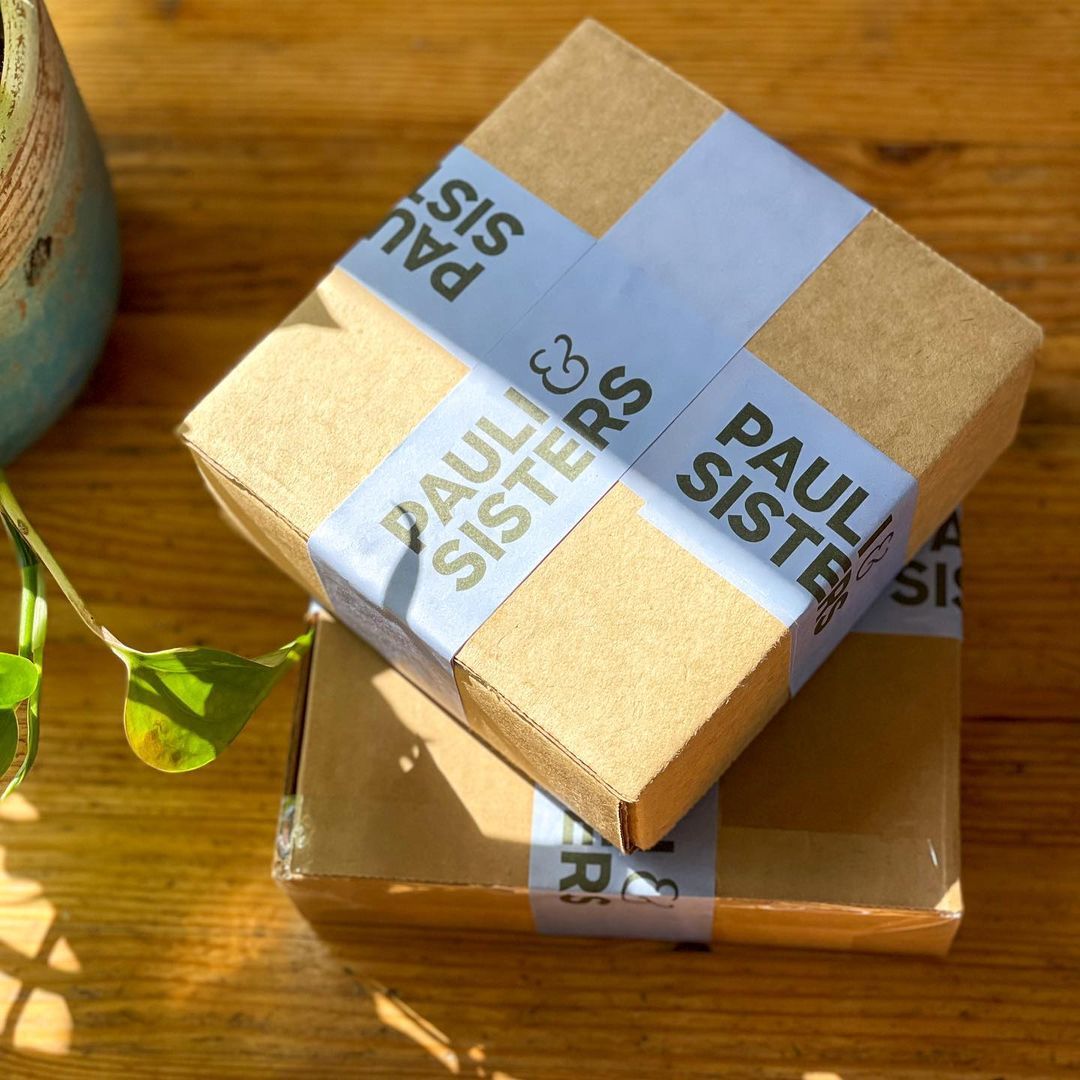 What materials does the water-activated tape work best with?
The noissue tape works best with paper-based products like plain boxes or kraft mailers, and our eco-friendly stickers bond beautifully as an extra added touch!
💡 Pro tip: If you have a package with a glossy finish, noissue tape may be difficult to bond to this type of surface. We suggest ordering a sample and double check!
How many rolls can I order?
We ship in boxes of 5, 10, or 50 rolls. Our tape comes complete with a sponge so you can start your wrapping immediately! Plus, with low minimum order quantities and a lead time (including production and shipping) of only 21 days, you wont need to wait long.
What sizes are available?
It comes in two different available sizes – 2 inches or 3 inches wide.
What paper thickness is used in noissue tape?
Our water-activated tape uses 80 GSM (grams per square meter) paper, which is about the weight of regular copy paper.
That sounds great! How do I order some customized tape?
It's as easy as 1, 2, 3.
1) Upload your logo or design on the noissue website.
2) Select your base color and size.
3) Sit back and wait for the arrival of your printed tape!
Water-Activated Artistry

So, not only is water-activated tape stronger, more secure and sustainable, it is also the perfect opportunity to keep your brand at the forefront of your customer's mind. There's no need to spend big bucks on branded boxes when simply sticking on some well-designed tape on a plain package is enough to add instant personality.
Customized tape provides a unique way to label your packaging and pretty much any design can be printed on either a white or kraft brown background. We print up to 100% ink coverage and use the CMYK printing model, so there's no limit to the number of colors you use!
Here's some examples of how innovative brands around the world have used water-activated tape to pump up their personality.
That's A Wrap

Water-activated tape is the ultimate packaging accessory if you're looking to boost your branding, secure your products, and lower your environmental impact.
So water you waiting for? Order yours today. 📦
Browse our product catalog