Whether for sandwiches, pastries, or fine clothing and jewelry, enhancing your product with custom kraft tissue paper immediately communicates value. Plus, it signals to customers that your brand considers the health of the environment by using better materials for your packaging!
Typically, tissue paper is used to pack boxes to keep products in place for postal shipments or when carrying the product from the shop to its final destination. In some instances, tissue paper is also there as a protective barrier. The paper protects hands from becoming dirty and protects fine and delicate materials from being scratched or marked.
Some businesses opt for plain brown tissue paper, whereas others see the paper as another opportunity to extend brand identity and add logos, meaningful quotes, or other decorations. Consider this: you can combine both to result in beautifully branded and eco-friendly tissue paper!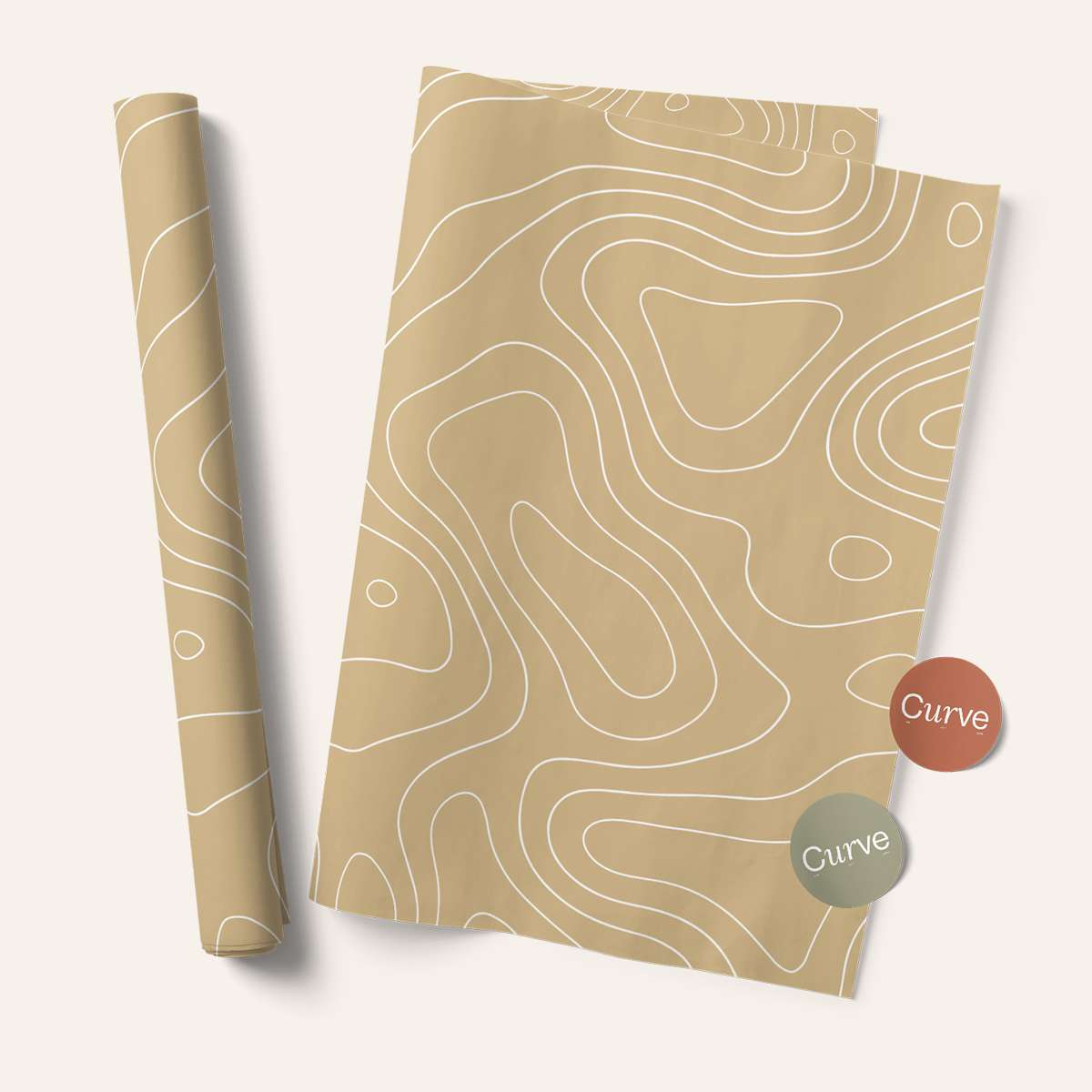 No matter the business, there's likely a use for tissue paper, so why not choose one that communicates attention to detail and a sense of responsibility toward sustainability for our planet? Here are all of the different purposes for kraft tissue paper wholesale.
Brown Paper Tissue for Food Service Delivery and Takeout

It's easy to think of popular restaurants that use decorative and logo-emblazoned tissue paper. Paper makes the ideal wrapping for take-out and delivery foods.
Food wrapping paper is sometimes iconic, like receiving a deli sandwich in waxed butcher paper. We can also recognize many fast food chains by their paper wrapping – so much so that even seeing the paper on someone else's lunch tray can elicit a desire for that food.
This is the power of having customized food tissue paper. People begin to recognize the branding and will suddenly find themselves hungry for that food. Distinctive food packaging can evoke curiosity, leading someone to try out a new restaurant based on seeing the branding in someone else's hands.
Food service take-out and delivery can hardly go without using tissue paper wrapping, so why not go the extra mile and communicate brand identity and perception of value?
Kraft Tissue Paper for Artisanal Products, Clothing, and Jewelry

Loads of artists, designers, and artisans have taken to selling their products independently over the internet. Sometimes this process can make consumers feel unsure about the seller.
Having professional packaging, including branded recycled kraft tissue paper, elevates the appearance of professionalism and attention to detail, making the customer feel as though they have found something of true value.
Tissue paper is also there as an important way of protecting products, whether they're traveling through the mail or going into a bag to be brought home. Many fabrics can easily snag. Jewelry can become tangled. Likewise, candles and other wellness products can easily break or become damaged.
Protect your customers' purchases with tissue paper that speaks to the quality of your products.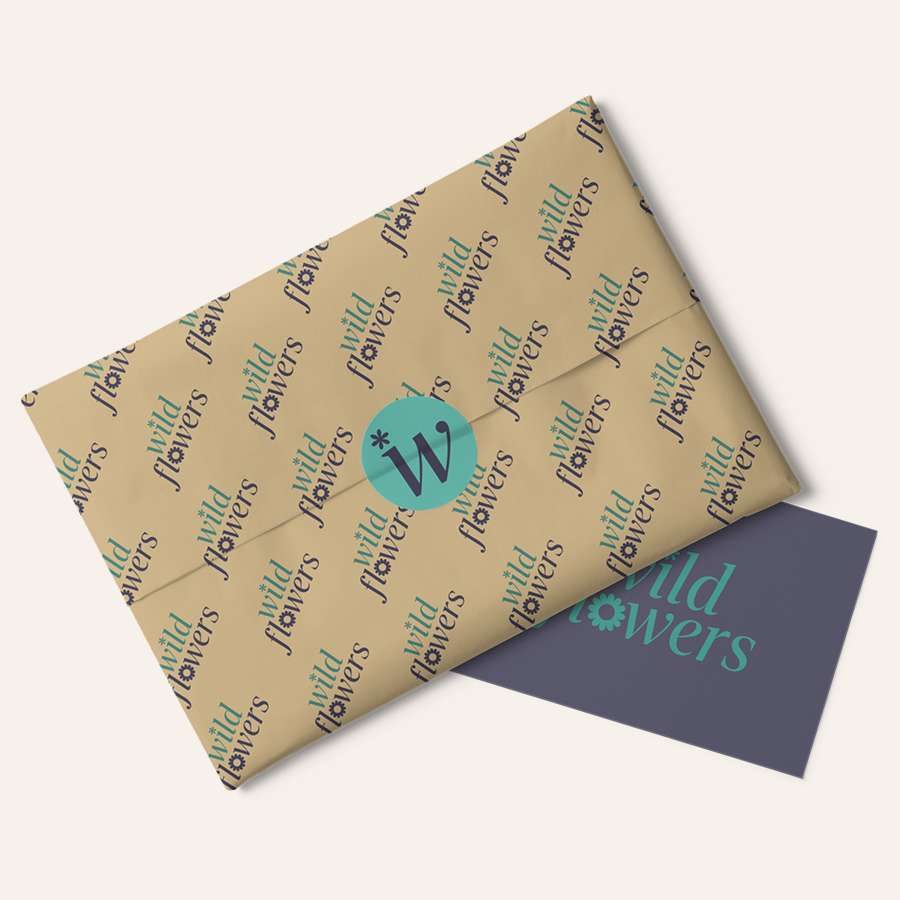 Recycled Kraft Tissue Paper for Florists

Buying flowers is a favorite activity for many. The only downside is that they don't last as long as we wish.
Given the high turnover for flowers, why not consider the sustainability options by offering recycled kraft tissue paper? Thoughtful measures like this communicate to customers that your business is mindful of sustainability and environmentalism.
Since beautiful flowers don't last as long as we wish they would in the home, the wrapping should not last for thousands of years in a landfill either.
Kraft Tissue Paper Wholesale for E-tailers and Online Businesses

E-tailers or online retailers send most, if not all, of their products to customers through the mail. This means they need extra protection and cushioning.
Large and clunky items like shoes, electronics, books, and so forth are already going to be heavy, so it's important to figure out aesthetically pleasing and lightweight packing options.
Tissue paper is a great solution because it can be bunched to create cushioning. At the same time, unlike bubble wrap, tissue paper is more sustainable and can be printed with branding.
Custom Tissue Paper for Brand Cohesion

Communicating brand identity is challenging for some businesses, especially those without a brick-and-mortar shop. One of the only ways some retailers have real interaction with customers is through the packaging itself.
Thoughtful custom packaging can communicate brand identity, instill consumer confidence and express attention to detail that speaks to the overall quality of the product and the value for money.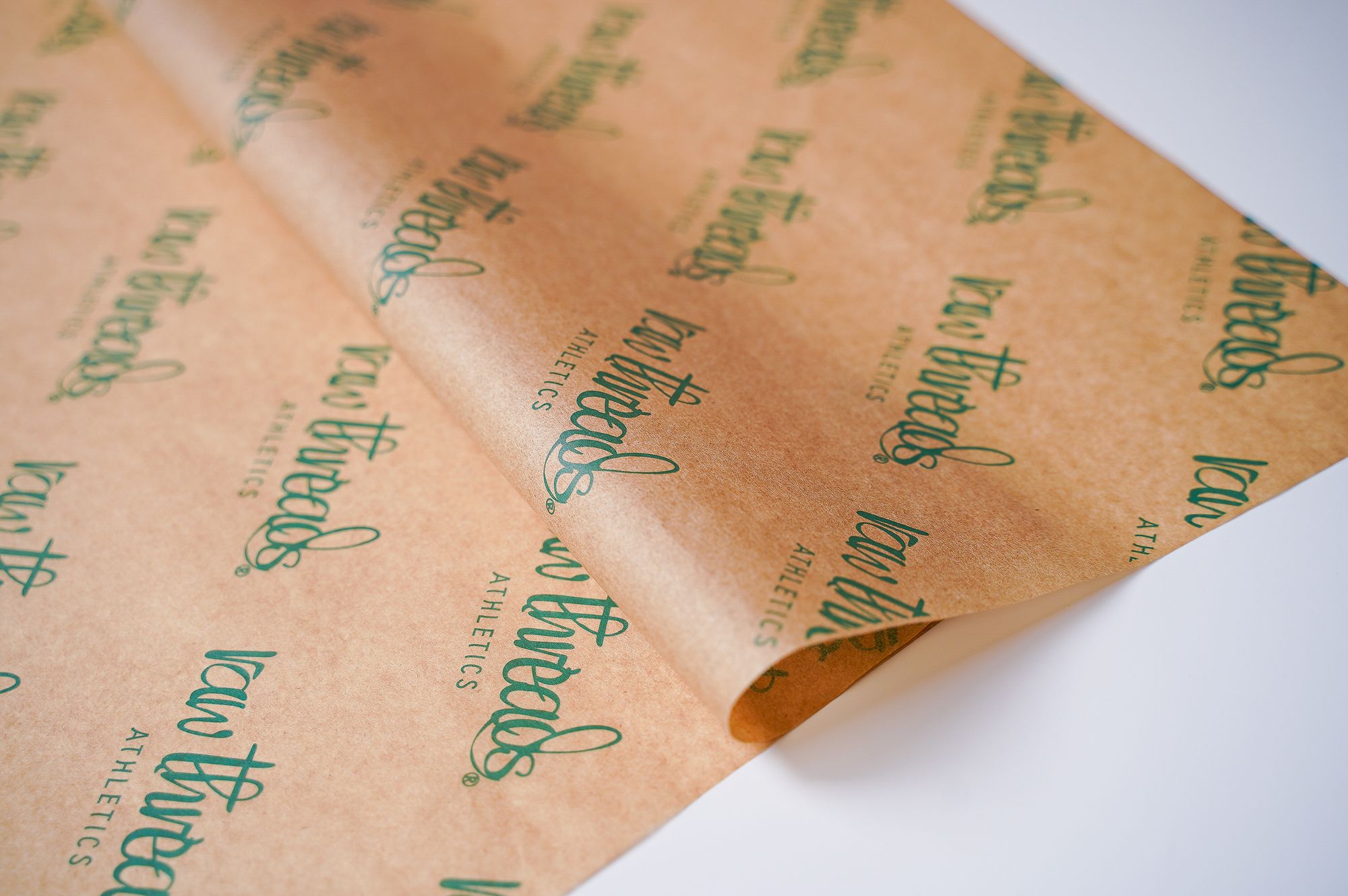 🎁 Wrapping It Up

Today, everyone is concerned about our impacts on the environment for future generations. Why use extra packaging if it has such a short shelf-life for such a long cost to Mother Nature?
That is why noissue offers sustainable products, including custom kraft tissue paper, at a phenomenal value for your investment!
Get started with your own custom design on recycled kraft tissue paper and impress customers with premium packaging made from better materials.