As a business owner, you should always look for ways to reduce your environmental impact. One way to do this is to switch to eco-friendly stickers that are made from sustainable materials like bamboo, hemp, or recycled paper.
These stickers made from circular materials that can be composted or recycled, so they won't end up in landfills. They're also usually made with non-toxic inks and adhesives.
Why is this a notable choice for a brand to make? Traditionally, stickers have been made using a coating of plastic and a toxic adhesive. This means even if stickers are made of a renewable resource like paper, they are unable to be recycled and are difficult to break down. As a result, they end up in landfills, taking decades to decompose.
Luckily, there are now many better sticker options for the environment out there! Here, we'll explore what these can look like and what material they're made of.
How Do Eco-Friendly Stickers Help The Environment?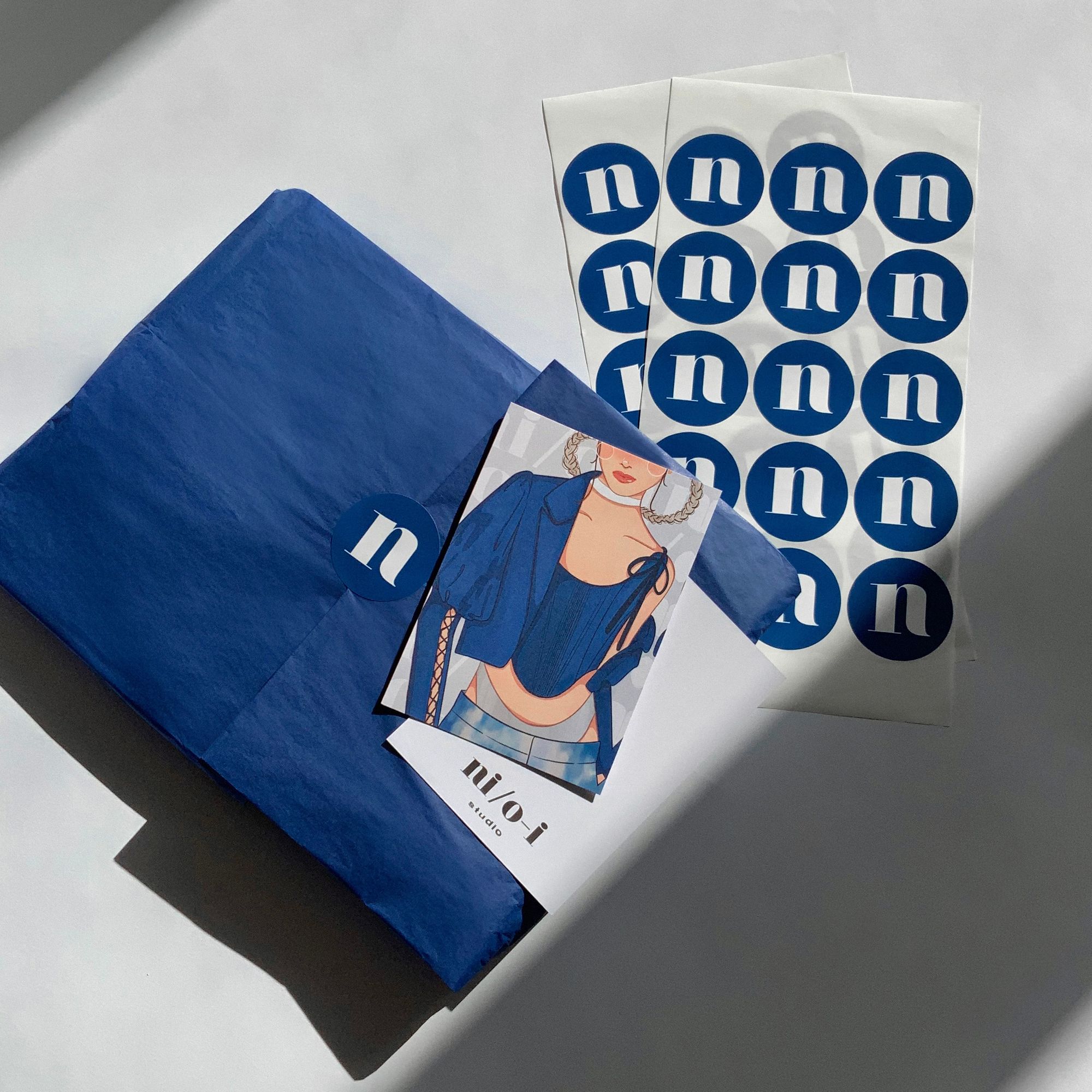 Using eco-friendly stickers can benefit the environment in several ways. Instead of being single-use, eco-friendly stickers are made from sustainable materials that can be composted or recycled. This reduce the amount of waste that ends up in landfills by breaking the stickers down in a composting environment, or keeping materials in circulation instead of using new materials.
Another benefit is that eco-friendly stickers are made with non-toxic inks and adhesives. This reduces the number of harmful chemicals released into the environment, while also being a more healthy human-friendly option too. It's a win win!
What Types of Businesses Benefit From Using Eco-Friendly Stickers?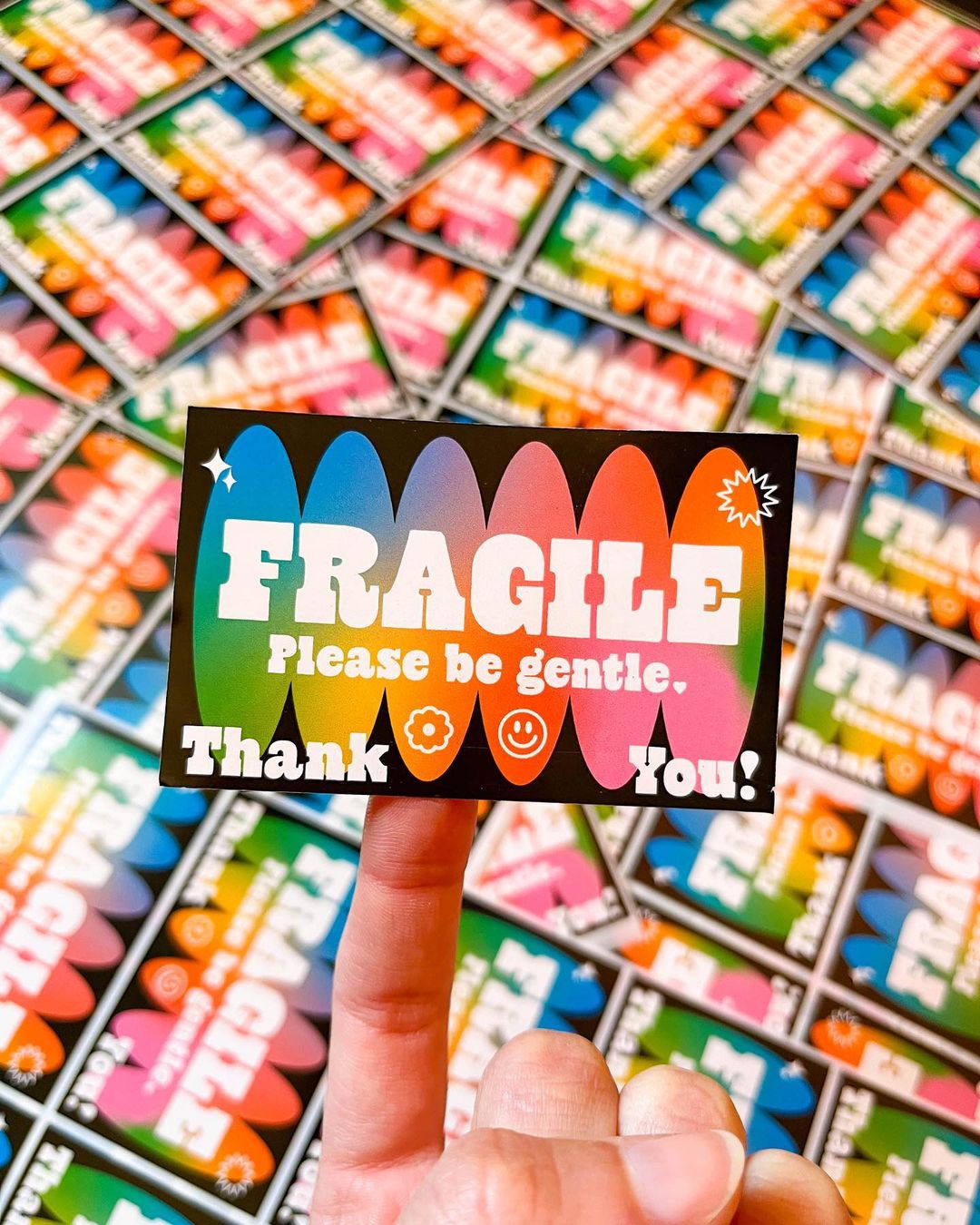 Ecommerce businesses

If you sell products online, you can use eco-friendly stickers to promote your commitment to sustainability and add a pop of branding to your packaging. This could be anything from adding your brand name or logo to the outside of a Product Box, to adding a Fragile label to the outside of your Compostable Mailer Bag.
If you're already using sustainable ecommerce packaging – such as packaging that can be composted or recycled – it's important to make sure the smaller details of your packaging match for consistency. Stickers are a small and often overlooked part of packaging, but using a non-eco friendly one can render a compostable box or mailer unusable if your customer leaves the labels on!
Retail businesses

If you have a brick-and-mortar store, you can use eco-friendly stickers to label your products or decorate your storefront. Recycled Paper Stickers show your commitment to decreasing waste in your store and can show your brand identity in key customer touchpoints, like when they enter the store or pick up a product.
Clothing stores can pair their eco-friendly stickers with Recycled Hangtags for the ultimate sustainable in-store experience!
How To Get Started Using Eco-Friendly Stickers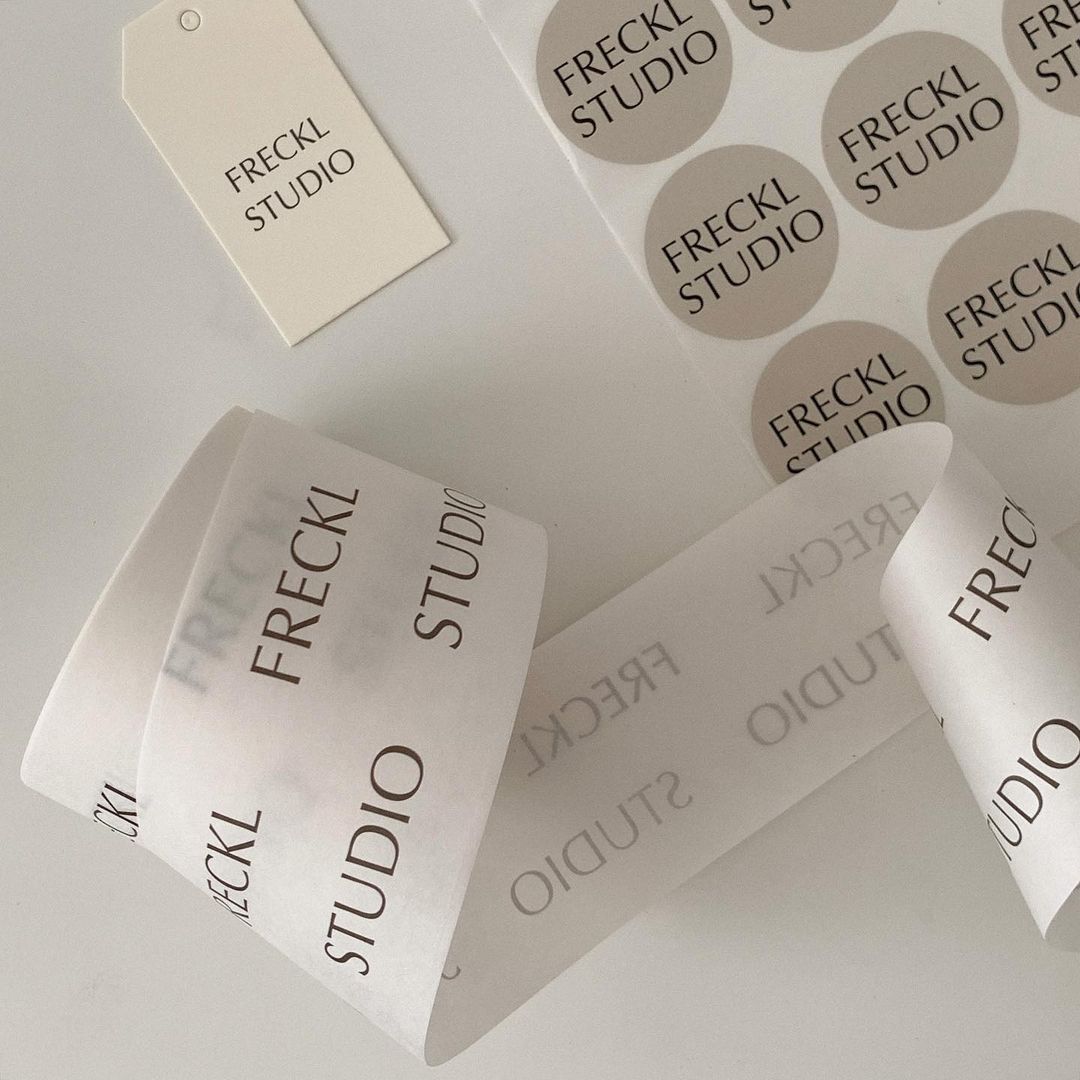 So, you've made the decision to switch to eco-friendly stickers. Here's what you need to do to get started:
1. Find a reputable supplier

The first step is to find a reputable provider who sells eco-friendly stickers. Many companies sell eco-friendly stickers, so take your time to find one that offers high-quality products. Look for information on the material the sticker is made of, the coating, and the adhesive before making your decision, as all these factors contribute to a sticker being sustainable.
noissue's range of eco-friendly stickers are made from recyclable or compostable materials with uncoated paper and printed with soy-based inks. The adhesive we use is non-toxic, which means it can be added to a compost or recycling bin without any concerns.
2. Choose your shape

Stickers traditionally come in a square, circular or rectangle shape, but if regular shaped stickers don't float your boat, we've got you covered! noissue's Custom Die Cut Stickers can accommodate any shape you're after, from the outline of your logo to your business name. Custom Die Cut Stickers are a great way to add some personality to your products or packaging and can also help you stand out from the competition.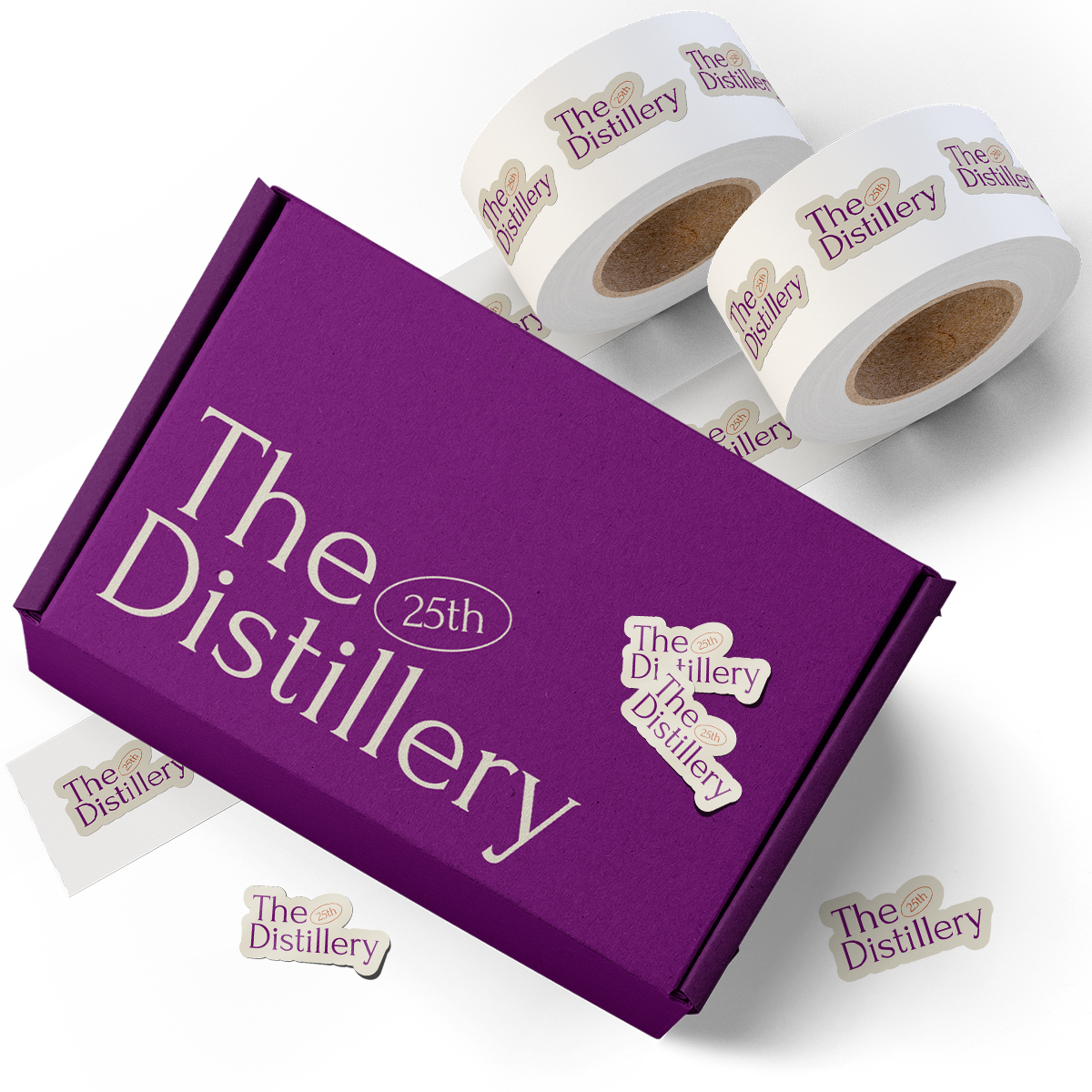 3. Design your sticker

In order to achieve the highest quality custom-designed stickers, you'll want a beginner-friendly design platform that allows anyone to create branded stickers.
If you're not the most experienced with design, noissue has as an online sticker editor you can use that lets you upload your business logo and play with our templates, or you can upload a fully finished design – the choice is yours!
We are also small business friendly, so we've kept our minimum order quantity to 250 stickers. Test out what branded eco-friendly stickers can look like without making a huge initial commitment!
4. Stick them places, or pass them out!

Once you've got your eco-friendly stickers, it's time to start passing them out! Whether you're sticking them on products or packaging or posting them on the front of your store, they're sure to make a positive impression.
Ways to Be Environmentally Friendly Beyond Eco-Friendly Stickers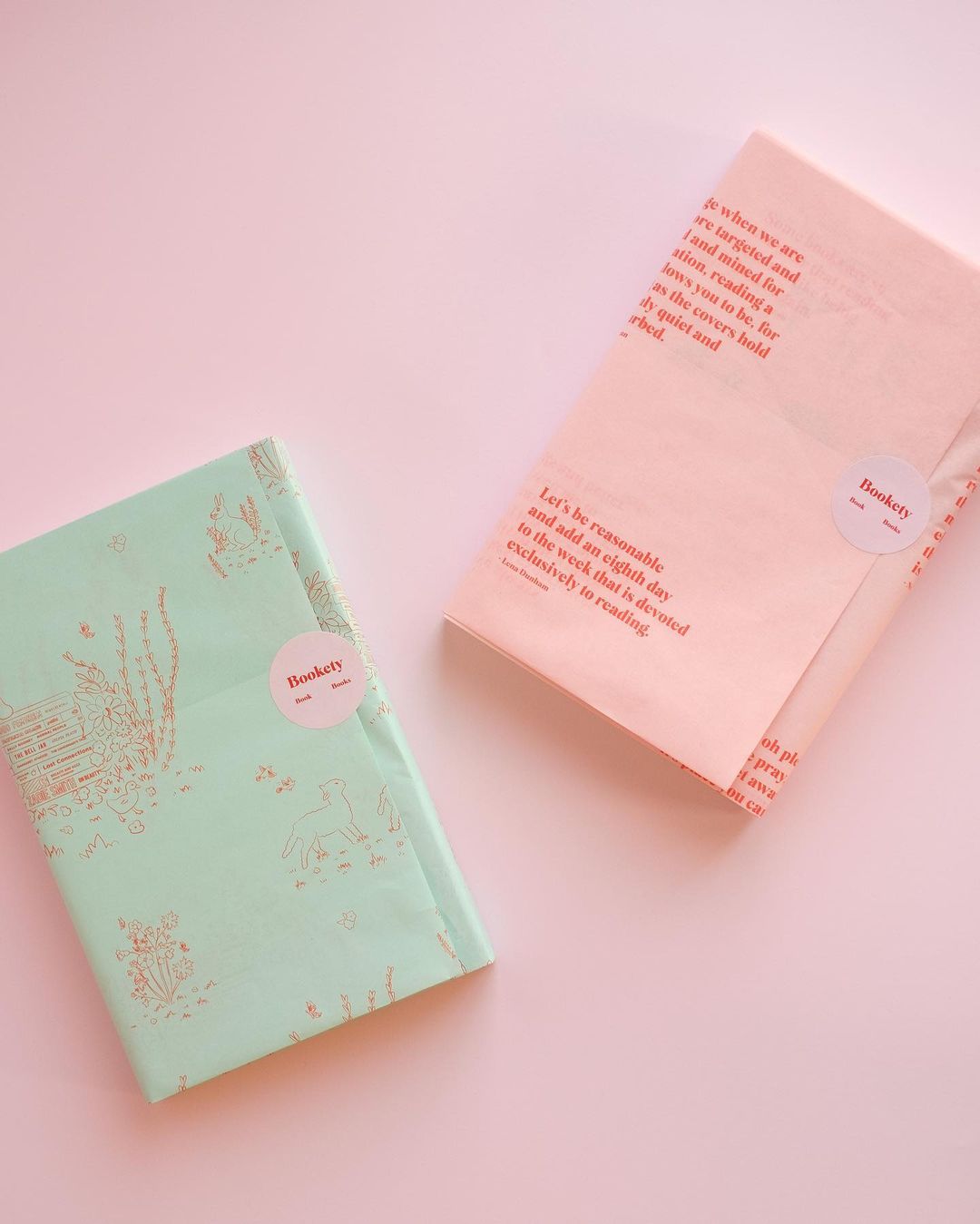 Stickers are but the tip of the iceberg when it comes to wasteful business practices. Here are a few other things you can do to be more environmentally friendly when it comes to your business:
Using a recycled box or eco-friendly bags may seem like a small gesture, but it can make a big difference. Every little bit counts when it comes to minimizing your brand's impact on the environment!
How to Properly Dispose of Eco-Friendly Stickers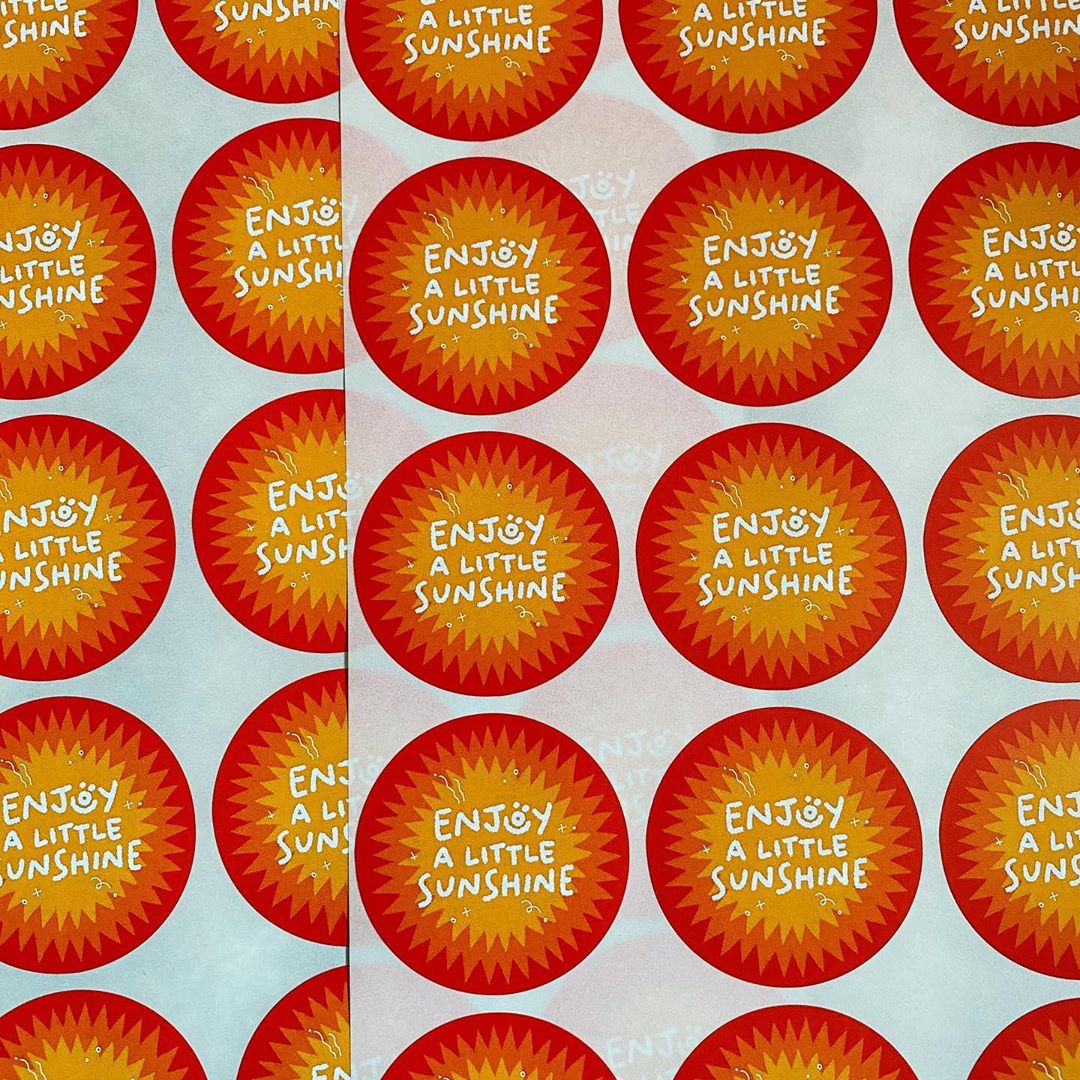 While eco-friendly stickers are better for the planet, that doesn't mean they last forever. At some point, your customers will need to dispose of them. But how?
The good news is that noissue's eco-friendly stickers won't create any guilt with your customers, as they can composted or recycled after use. If they're paired with packaging that follows the same sustainable packaging framework, they don't even need to be removed from the outside of a box or mailer bag! Be sure to pass on this education to your customers, so they know the correct end-of-disposal.
Wrapping It Up

Ready to get started with Eco-Friendly Stickers? Learn more about custom die-cut stickers and regular stickers to find out which is best for your business and discover how to design custom stickers online!