Sustainability. This word – and the language associated with it – can confuse even the most well intentioned of brands.
Like the buzzwords before it, sustainability is used as an umbrella term to describe a multitude of things by businesses, activists and governments around the world.
It's also a word that's popular in business for a good reason. NYU Stern's Center for Sustainable Business found that 50 percent of consumer packaged goods growth from 2013 to 2018 came from products marketed as eco-friendly.  
Meanwhile, a 2018 report by Nielsen has predicted that the US sustainability market could reach $150 billion in sales and 25 percent of market share by the end of 2021 (up from $128.5 billion in 2018.)
The rise of businesses using green branding like Patagonia, Beyond Meat and Allbirds signals a change is underway and the opportunity is ripe for anyone wanting to build a business in this space.
But what actually makes a sustainable brand? And what does sustainability really mean, anyway? Let's break this down.
Where does the word sustainability come from?

There are two origins: the Latin word sustinere, which means to hold or support, and the German word nachhaltigkeit, which means long-lasting.

Sustinere was used to describe agricultural practices (like carrying a load for a long time), whereas the German equivalent was more a time-related metaphor (like the capacity to endure).
The term was introduced to the mainstream vernacular in 1987 by the World Commission on Environment and Development in a document called Our Common Future.
There, sustainability was defined as "Meeting the needs of the present without compromising the ability of future generations to meet their own needs."
What is sustainability defined as today?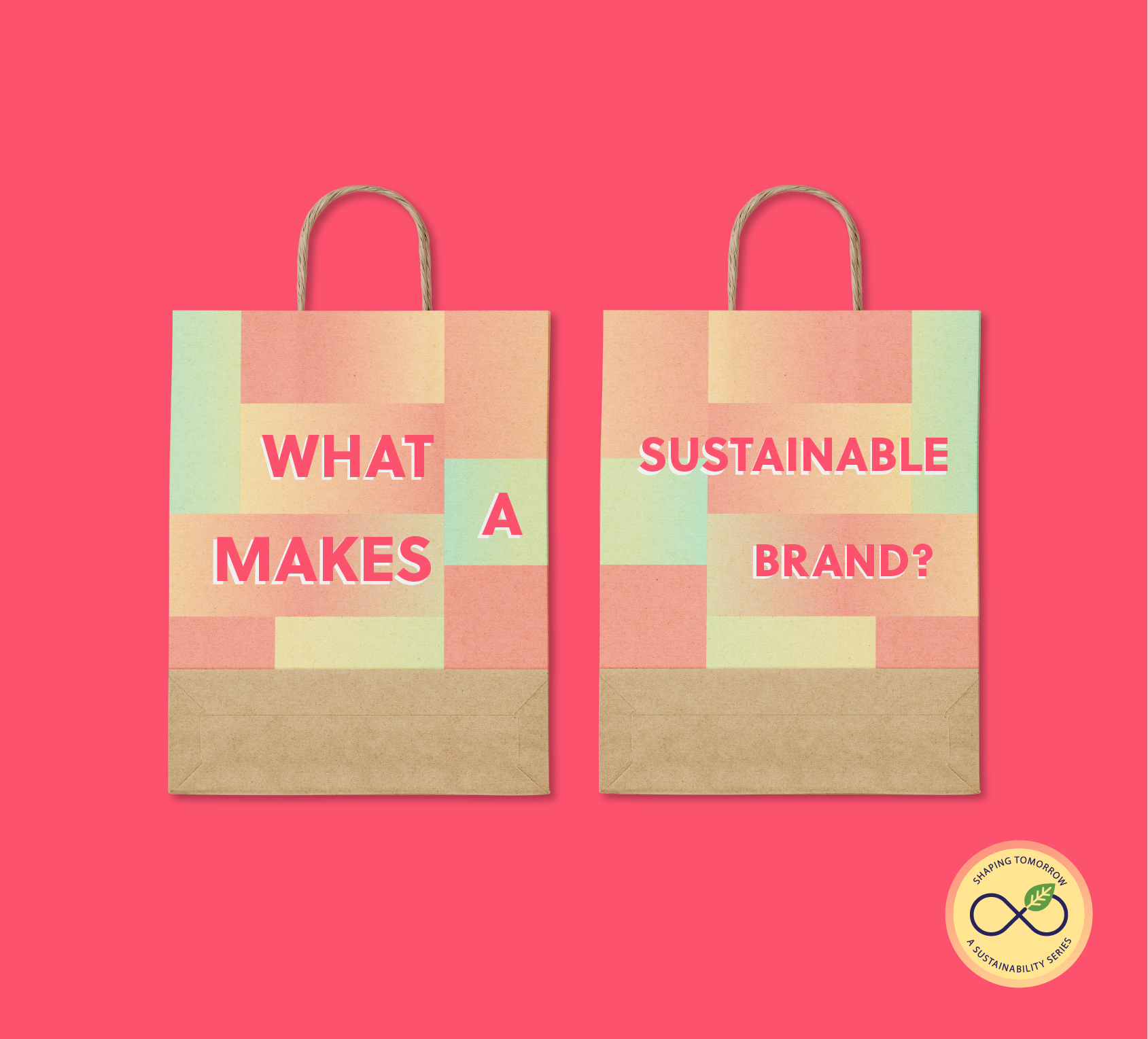 A lot of things, which is where the trouble arises! Dictionaries like Merriam-Webster define it as harvesting or using a resource so that it's not depleted or permanently damaged.  
How should I define sustainability in a modern-day business context?

You can borrow our definition of it, if you like. Here at noissue, we've chosen to focus on the word's long-lasting definition.
We are creating a business that's built to last through ensuring our planet, our people and our company's long-term wellbeing.
This means creating systems and processes that are healthy, productive and resilient in the long-term and making decisions that mean our brand could exist indefinitely.
💡  Pro Tip: It's also helpful to break sustainability down into categories, rather than using it as a broad, all-encompassing term. The UN's World Commission on Environment and Development says that sustainability has three overlapping pillars: social (people), economic (profit) and environmental (the planet).
How do consumers define sustainability?

A survey of 30,000 people in 64 markets by The Conference Board in 2020 found that at a global level, sustainability was most commonly associated with the environment. There was also variation in the definition continent by continent.
In North America, consumers mostly associate sustainability with recycling.
In Europe, the Middle East & Africa, consumers mostly associate sustainability with fair price.
In Latin America, consumers mostly associate sustainability with alternative sources of energy.
In the Asia-Pacific region, consumers mostly associate sustainability with the environment.
In summary: the confusion continues. That's why it's important to settle on a definition specific to your brand and share it with your community so everyone is clear on what you mean.
How does an impact strategist define sustainability in business?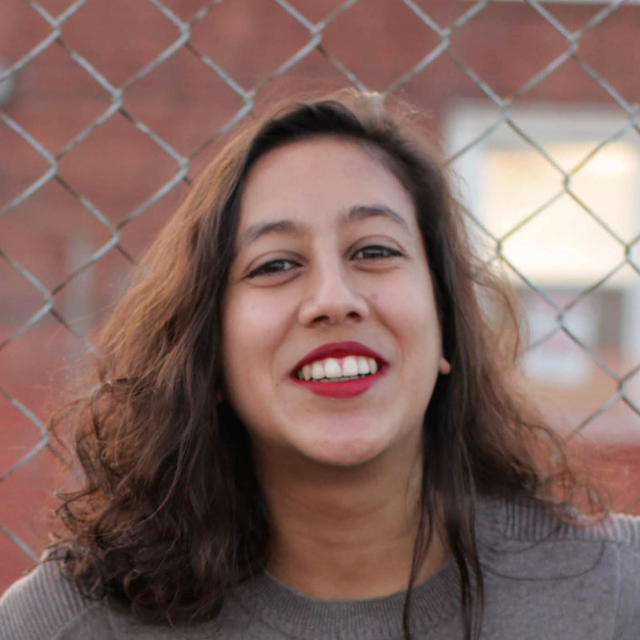 Amirah Jiwa is a sustainability and social impact strategist who's worked with brands like Sephora and Away to create and communicate impact. She says that brands succeeding in this space view sustainability as something that you do, not something that you are.

"I think it's about saying, 'I'm committed to doing things better by reducing negative impacts and increasing positive impacts day-on-day.' There's always room for improvement," Amirah says.

"The businesses that are doing sustainability right view it as a journey and something where the goalposts are constantly moving. That can feel really intimidating, but it's actually really exciting to know that you're only really competing against yourself.

"When it comes to impact, can you do it better than what you were doing the year before, the week before, or the day before?  I think also specificity is key. What is the impact that you're making in the world? Is it through your materials? Is it through living wages? Is it through the benefits and the inclusivity that you offer your team?

"Don't just use these big umbrella terms like 'sustainability' that could be defined in so many different ways. Instead, explain what you're doing that is better than what you think is normal. That's how we should be talking about sustainability and social impact."
Shaping Tomorrow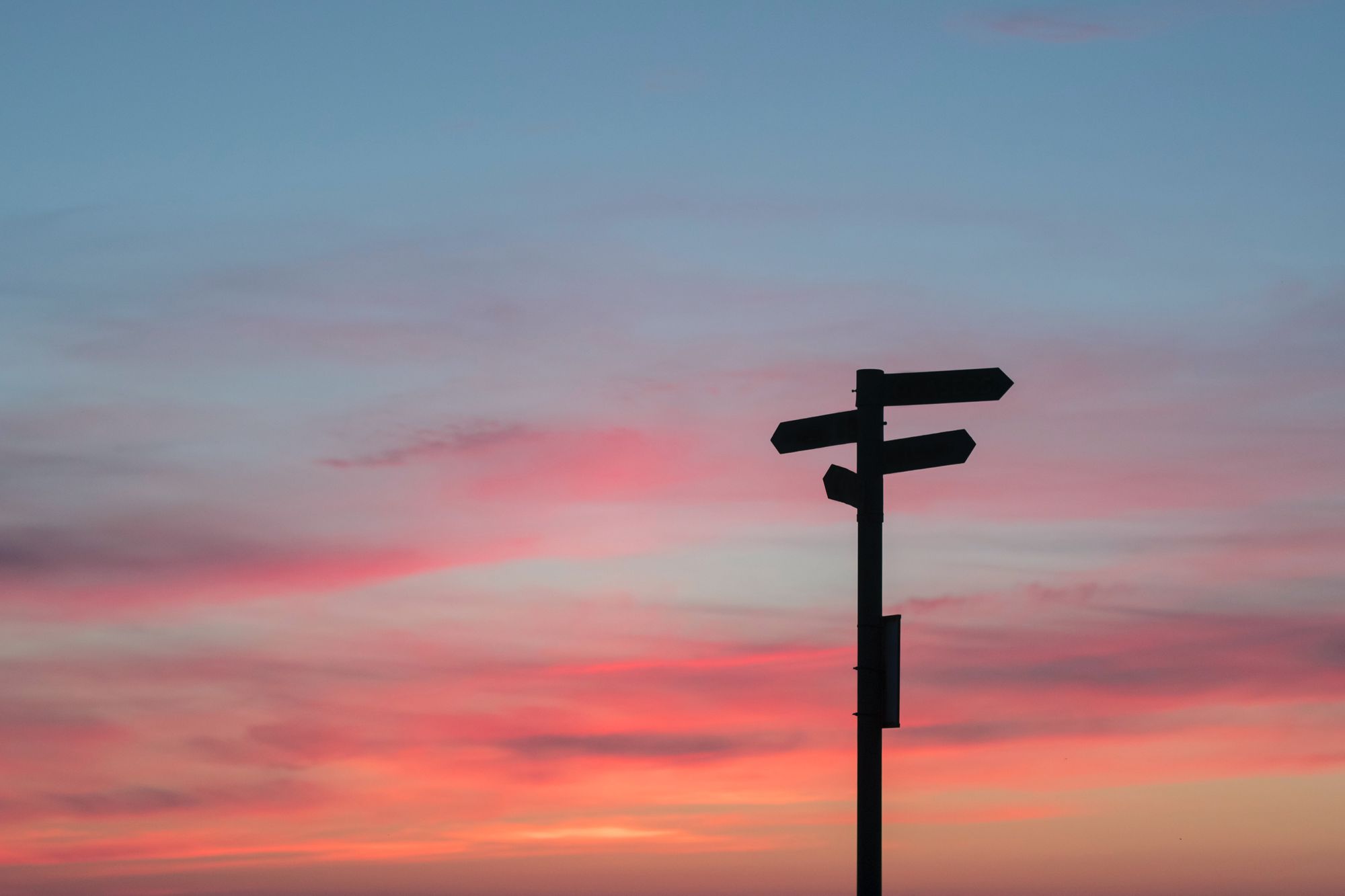 Here at noissue, we believe that sustainability should be accessible to all brands and an aspirational goal we can all work towards.
We want to give businesses of every size the tools to succeed and we know that to have a real impact, you cannot stop at sustainable packaging.
You must look at sustainability as something that is holistic and affecting all areas of business, but first we must get clear on what it really means.
Our new Shaping Tomorrow series will demystify sustainability by sharing expert advice on how brands can reduce negative impacts and increase positive impacts in many areas of business – not just packaging.
We will cover everything from sustainable web design, to supply chains, to finance, to human resources. Is there an area of interest you'd like to hear us cover? Get in touch with us via an email, comment or a message. We'd love to hear from you.
In order to tackle the issues facing the world today, we can't do it alone. But if individuals and businesses join forces in swapping knowledge and making conscious choices, we have a much better shot at changing the world.
This is just the beginning, so stay tuned for more stories to come in this series.
Let's be better, together. 🌎