custom noissue washi tape by @wordsofworth.nz
Washi tape, sometimes called Japanese masking tape, is commonly found in craft stores and used in artistic endeavors. There are many types of customizable washi tape, with a ton of variation in the materials, colors, and patterns.
For businesses, there are many different ways to use washi tape. From accenting your packaging to sealing envelopes, this versatile tape offers a simple way to brand almost anything. Plus, sustainable suppliers offer home compostable versions that minimize environmental impact. So, whether you're a stationary enthusiast or a business owner, you're sure to find a place for washi tape in your life.
In this article, we cover where washi tape came from, what it can be used for, and even how to create a custom washi tape for yourself.
Short History of Washi Tape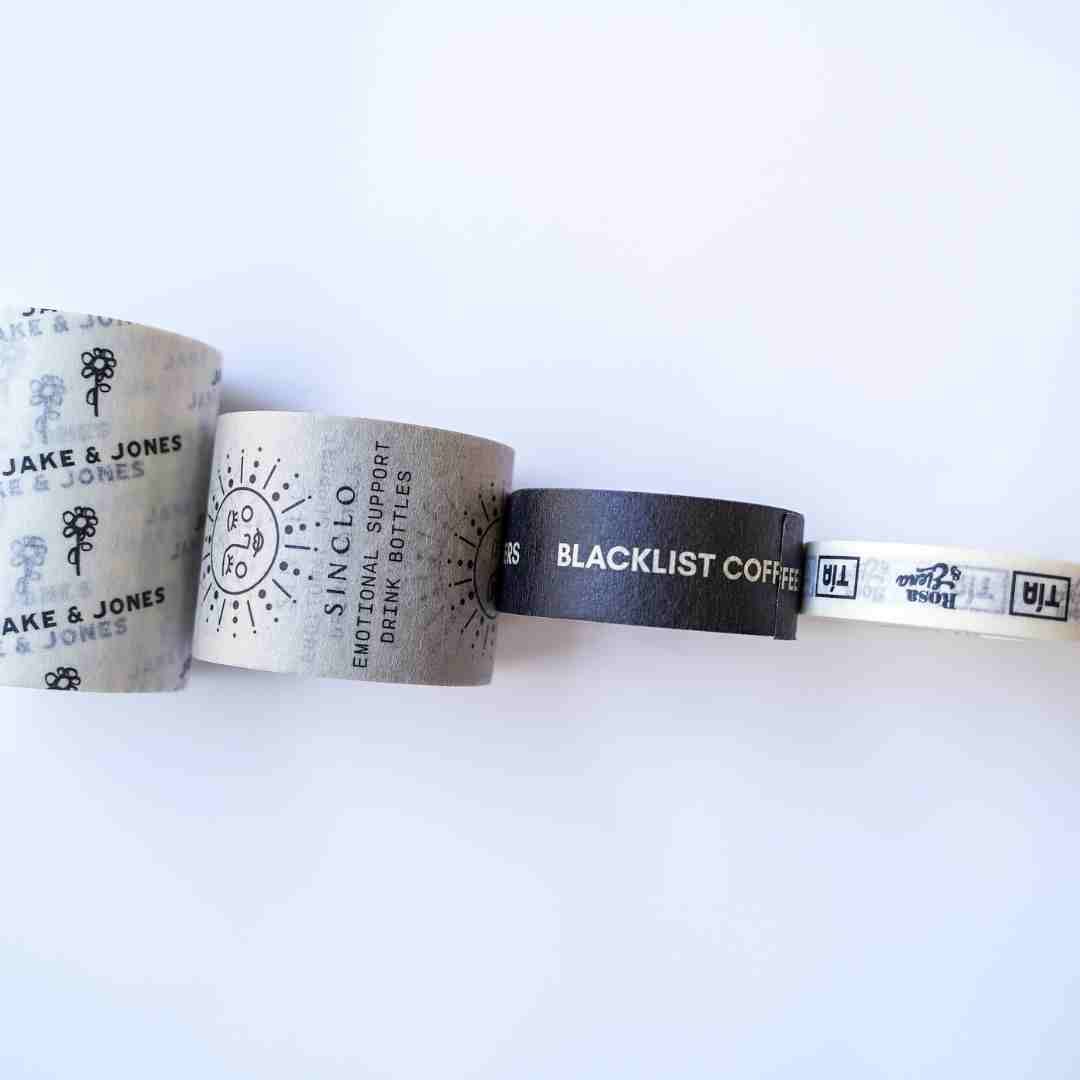 Unlike washi paper, which has a rich history in Japan, washi tape is a somewhat new invention. Kamoi Kakoshi, a manufacturer of commercial tape and bug traps, invented washi tape in 2006 after receiving an email from a group of ladies who used masking tape in book publishing.
Kamoi Kakoshi, who was impressed by the ingenuity of the women, asked them to visit their company and sought their input on developing a new type of craft tape. What follows is history. Today, washi tape is widely available in big chains all over the world, including paper products stores and Japanese trade shops.
What Can Washi Tape Be Used For?
You might already be acquainted with washi tapes if you're a creator or maker! Multiple items can be sealed or adorned with the help of washi tape, ranging from boxes to flower bouquets. It is a decorative masking tape made of paper and natural, sustainable fibers like hemp or bamboo.
Therefore, it need not increase cost or sacrifice sturdiness to be environmentally friendly. Since washi tapes are so diverse - appearing in so many different designs and colors - they're a great creative medium that can extend into the realm of branding. Additionally, this kind of tape will adhere to a wide range of materials, like metals, glass, and timber. A signature quality of this kind of tape is that it can be easily removed from a surface, leaving no traces (unlike plastic or duct tape).

Some common uses for washi tape include:
Decorating homes, offices, or gifts
Crafting beautiful projects
Creating DIY stickers
Labeling inside journals
Sealing envelopes or cards
Decorating packaging and shipping boxes
Creating your own washi tape is a great way to make your mark, either as a business or as an individual. Happily, the process of designing custom tape is straightforward and very rewarding. Check out some of our tips to help it run smoothly below.
Creating Your Own Washi Tape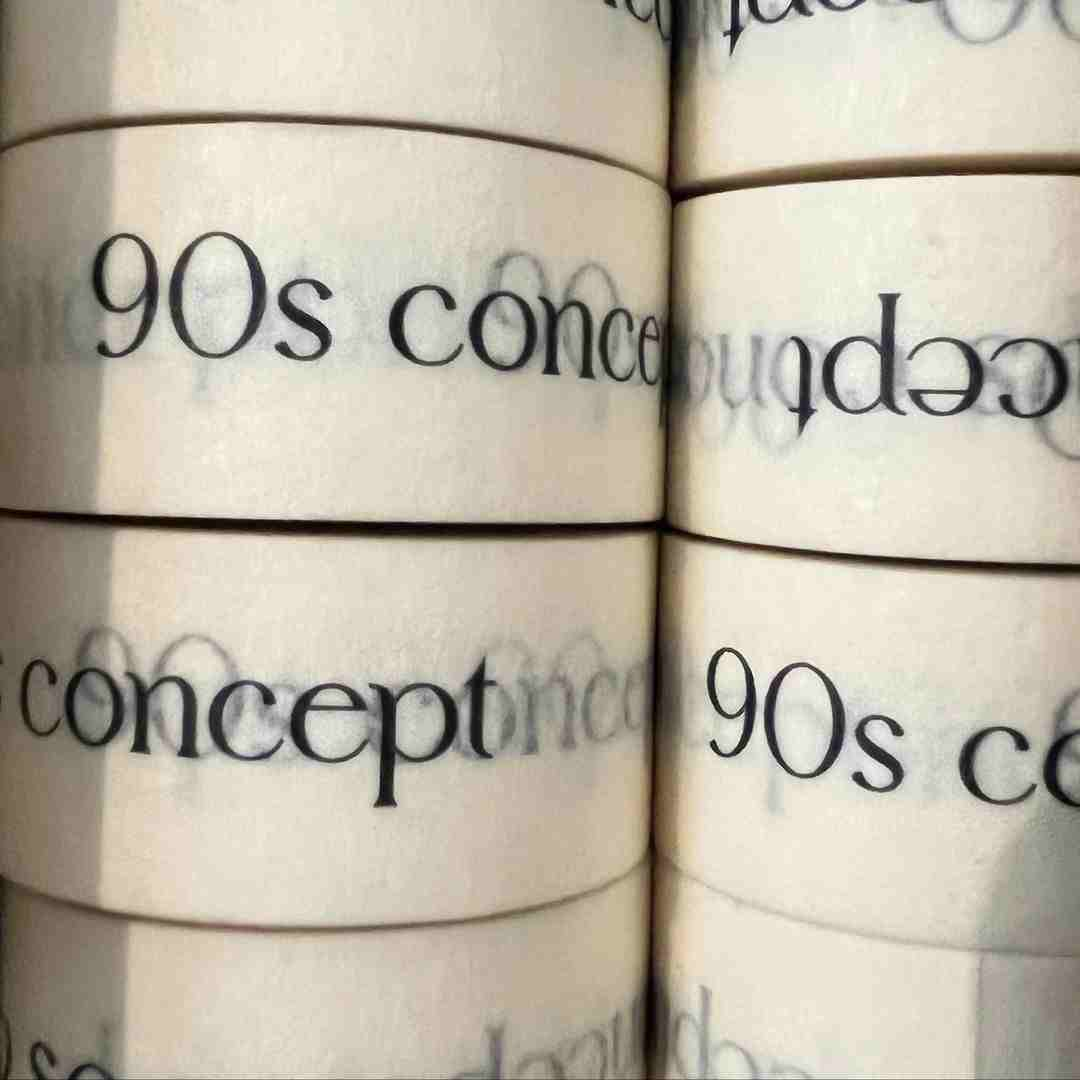 To create custom-printed washi tape, you need to find a solid supplier and have a good pattern or image ready for printing. With washi tapes, it is super important for the design to repeat smoothly.
The key is to create a design with a blending repeat across a cut line, otherwise your design may end up misaligned at each end of the tape. For instance, if you use a washi tape pattern with a repeating cupcake picture, if the cupcake finishes halfway on one end of the printed tape pattern, your cupcakes will need to be mirrored in precisely the same position on the opposite end, or you have a mismatched or half-cupcake in your design.
Leaving a tiny space separating your design at each side of the washi tape is preferable if you're unsure how to line up a repeat. Usually, companies that offer washi-tape printing are well-aware of that. But to make sure, double-check with your supplier.
Of course, you can also reach out to a local designer to help you create a pattern you are happy with. This is an especially important step for businesses, so make sure to take your time here!
Considering Size
Assess your idea carefully, then start by taking the dimensions and scale into account. Keep in mind how thin your chosen washi tape is! Here are a few questions to check how your design measures up:
Does your design contain too much detail to be seen at a limited scale?
Considering the tiny size of the tape, is the text adjusted to scale, so it is readable?
Do the bleed/cut lines contain your design? If not, some of your design elements might be omitted.
Simplicity is Key to Great Washi Tape Designs
With custom-printed washi tape, it's just as important to consider how your tape looks on the roll as it does off the roll. A common pitfall is overly complex designs that end up overlapping with the layers on the roll beneath.
Minimal designs or straightforward repeating patterns do best in the washi tape medium. If this is your first pattern, simplicity is best! There are many ways to customize your design, and attempting to accomplish too much with one design may result in an ambiguous or unfavorable result.
If you're taking on the design yourself, take some time to experiment in your favorite graphics program. Play with colors, shapes, and - in the case of a business - representations of your brand. Tools like Illustrator, Photoshop, or Figma work well for this step. They offer the ability to verify requirements for printing your final washi tape designs, such as resolution, color profile, dimensions, bleeding rules, and file format output.
Garner some inspiration for your washi tape from the noissue Instagram page!
How Will The Washi Tape Be Used?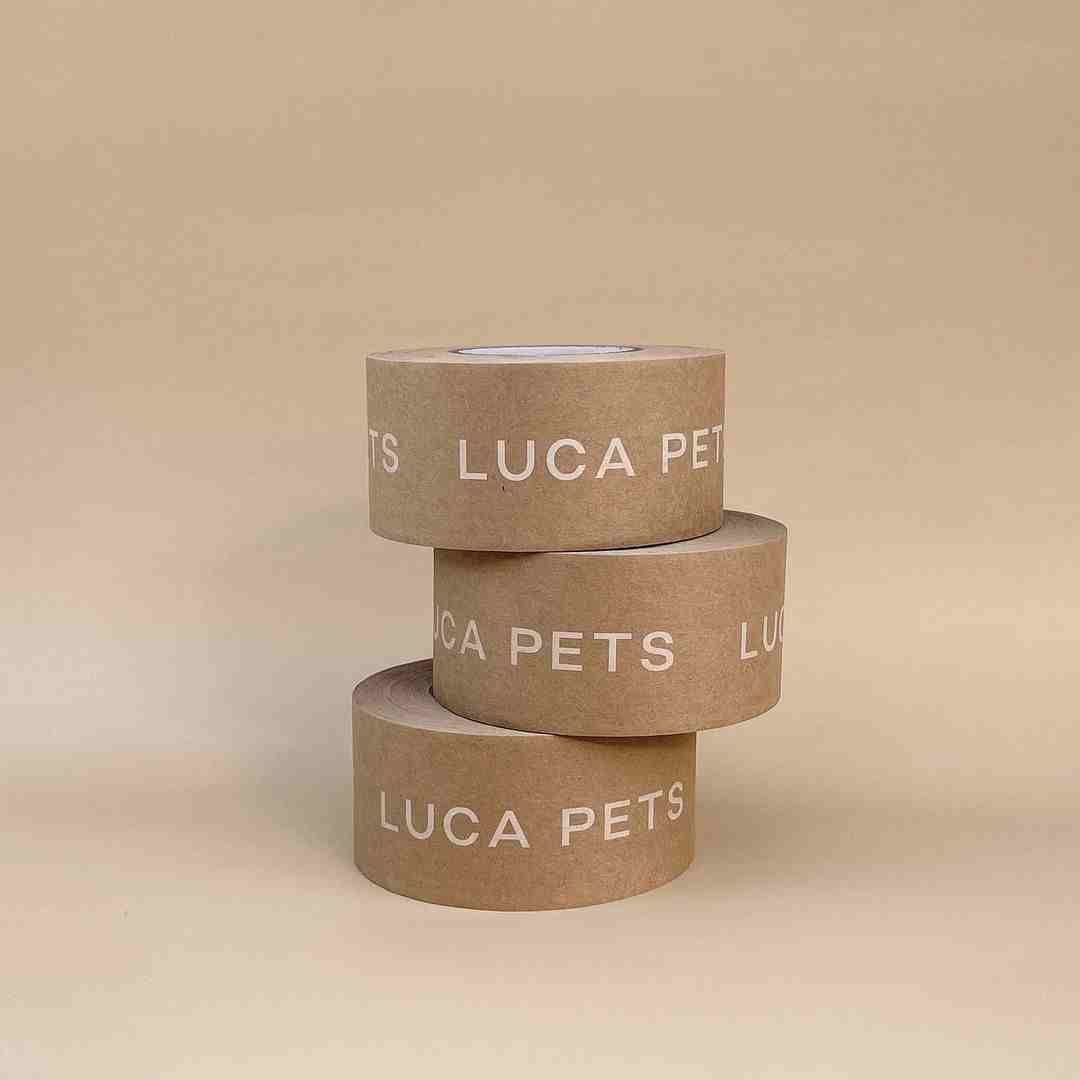 It is good to have a clear understanding of who is going to use the tape you are creating. If you're creating tape for business use, consider how to spread brand recognition with the washi tape - use your branding colors, logo, and tagline in the design. Be selective, here. Cluttering the tape with information might do the opposite of what you intend!
If your customers are going to be using the tape, take into account aspects like sustainability. Consumers are more focused than ever on sustainability, and clarity around the kind of materials they are using helps them make informed choices. In this case, including a dynamic QR code linking to a microsite somewhere on your packaging can guide them through home composting their washi tape. This closes the cycle on a truly sustainable choice!
Washi tapes are also a fantastic option for seasonal promotions. They are a low-cost option that allow you to adapt certain aspects of your brand without needing a complete overhaul for the holidays. Small thank you cards or embellishments that tie in with your chosen holiday motifs also go a long way toward making your customers feel special when they open your packages.
No matter why you want custom washi tape of your own, it's a great way to get in touch with your creative side. Get inspired, get creating, and get taping!
Final Words
Look at creating custom washi tape as a chance to bring your creativity to the fore. The possibilities are endless, especially when you have easy access to a supplier like noissue, which already offers a wide variety of customizable washi tape. You can also reach out to our creative team to discover how we can help customize a tape that's perfect for your brand.
Discover more about our sustainable, adaptive washi tape or browse our selection of styles, colors, and sizes. This sustainable tape is guaranteed to put a creative spin on whatever you choose to do next.