custom noissue stickers and thank you cards by @nioistudio
Don't have a custom shipping or packaging box yet? No problem! Custom paper stickers are a cost-effective (and just plain effective) way to help your customers identify your brand from moment one. Additionally, they enhance the appeal and excitement of your packing, which is always a plus.
Whether big or small, creating custom stickers is a fantastic way to elevate your branding across all your products. Keep reading to discover more about how stickers can increase brand loyalty in your customer base!
Stickers as Gifts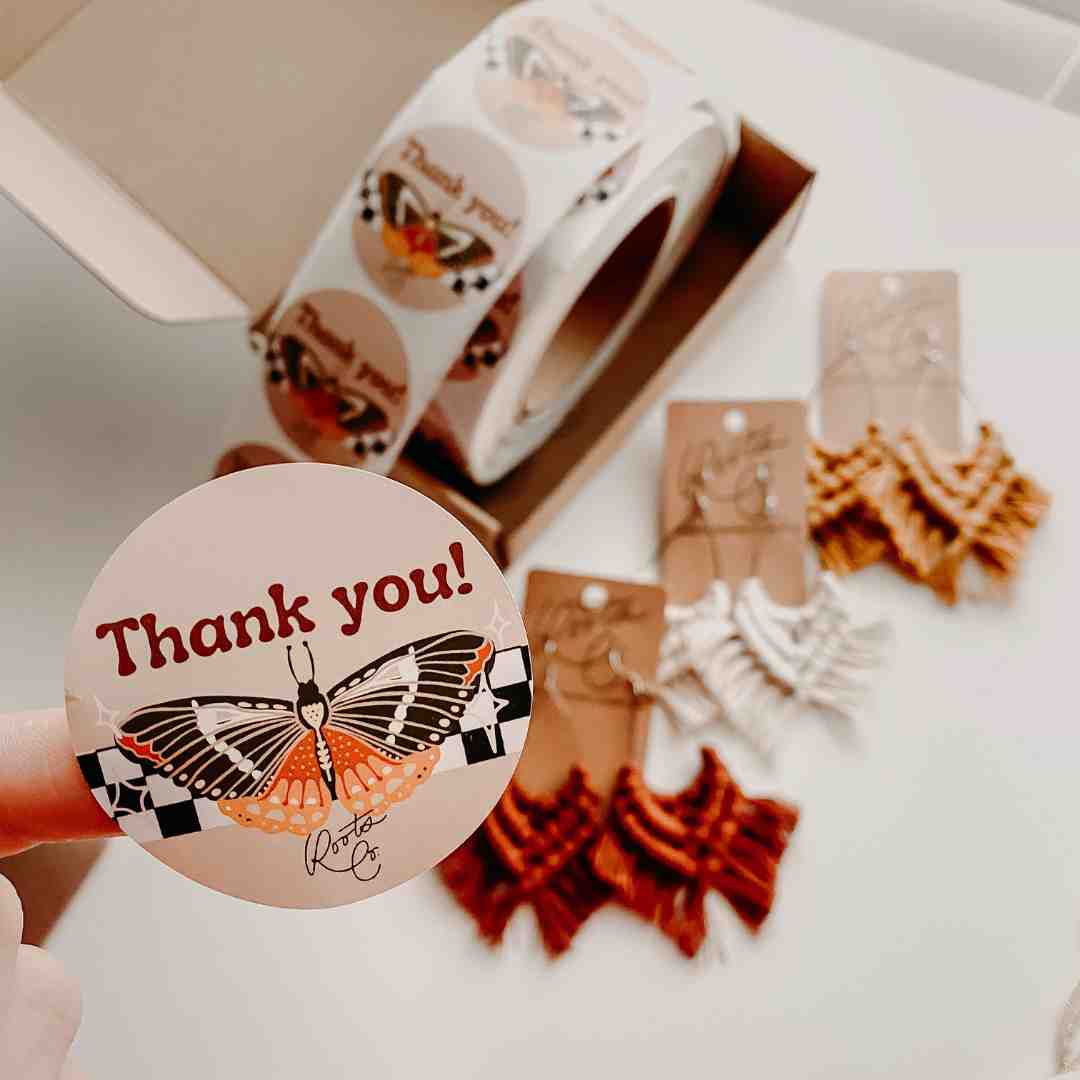 Paper stickers don't cost much, so they're great as thank you gifts to customers. Receiving a free present promotes consumer loyalty and goodwill. Customers feel a stronger connection with a brand when they get something beyond what they initially planned to buy, even if it's just a cute sticker. It shows you care, and many customers will appreciate the extra effort. Make sure the stickers feature your brand, of course!
Think of catchy phrases and images that are associated with your brand but also with the everyday life of your customers. Consider your customer persona. Do they work in an office? Use office-related puns! Are you an agriculturally-focused business? Utilize some agriculture-related jokes for your eco stickers, combining them with your brand's visuals.
Well-designed stickers end up on vehicles, water bottles, smartphones, computers, laptops, and other items. This is what makes them such a powerful branding opportunity, allowing you to foster client loyalty and net new customers at the same time.
Stickers and Your Employees
Another smart way to increase brand loyalty is to give out free stickers to your employees. To keep your business visible while employees are on the go, could you provide stickers for them to place on their cars, bikes, helmets, laptops, laptop cases or other items they use often?
Wherever your intended audience is most likely to pass by, print stickers for imaginative advertising on cars, signs, utility poles, windows, ceilings, fences, payphones, bus stops, retail displays, and other surfaces.
Part of this strategy also relies on printing stickers to attach to your retail products if you produce or distribute them.  For example, if you look at your laptop, you can usually find stickers identifying the components within. The benefits of this strategy are two-fold:
Your customers connect your brand with the product they purchased. This helps with brand retention!
Potential new customers can immediately identify your brand on the product they're attracted to. This helps expand your reach as a business without any active advertising.
You can make your stickers more noticeable by customizing them with a message that speaks to your target audience.
Know Your Audience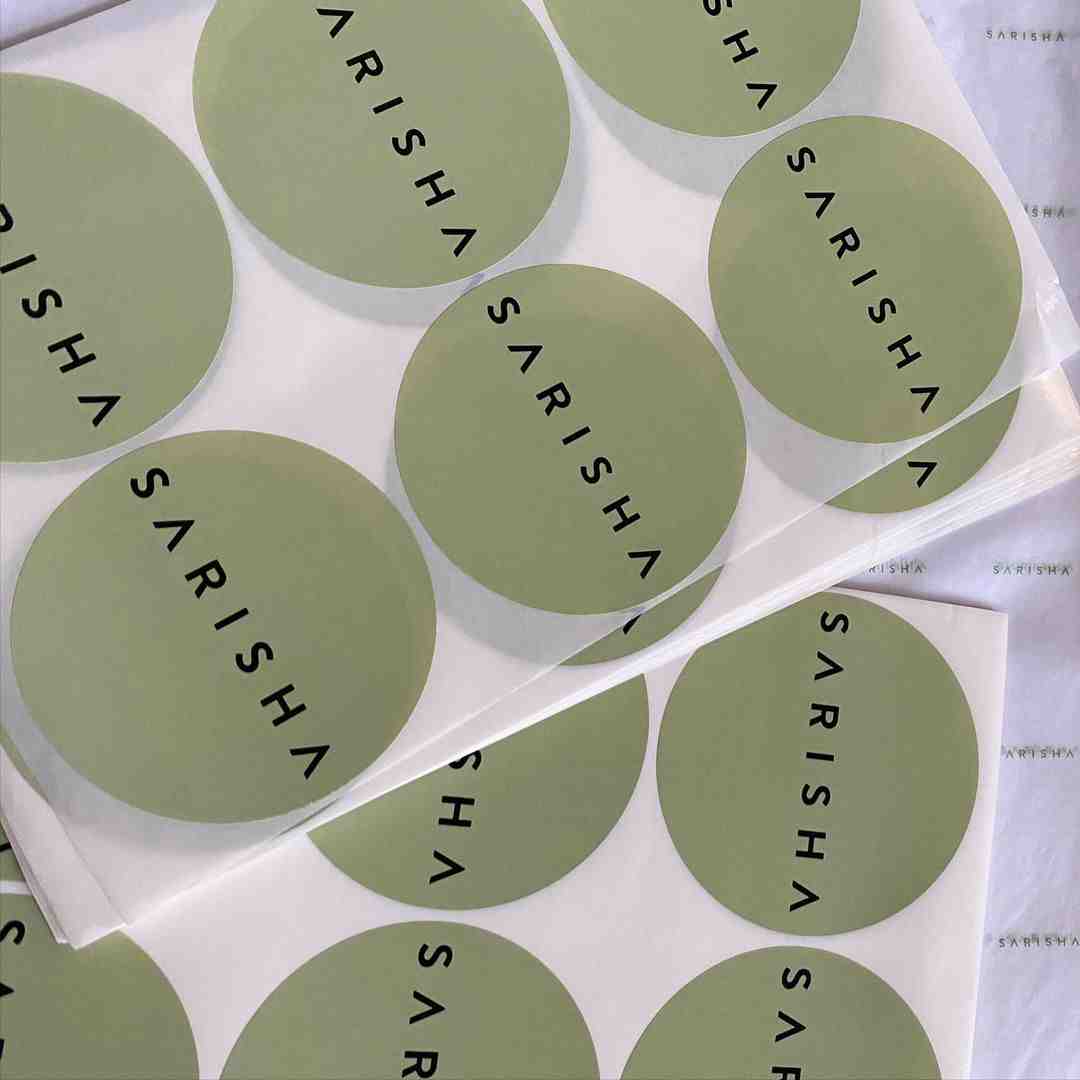 Custom paper stickers can go a long way when you understand what fundamental values drive your audience. Try surveying your core customer base to come up with a persona of your ideal customer, including their interests. All of your customers will have different preferences, so any commonalities will be opportunities for you to speak to large portions of your audience.
Stickers are, at their core, opportunities for connection. They allow you to be more relatable to your audience, increase awareness, and promote your product successfully in a way that costs very little.
Numerous studies support that people typically identify with their hobbies and develop a personal connection with others in the same group out of enjoyment. This means if most of your clientele are into paragliding, they may also be fans of other extreme sports like skiing, snowboarding, or skydiving. Research and expand on this opportunity. It's also an excellent chance to use catchy messaging or any clever catchphrases that come to mind to further solidify your brand's identity.
For example, if you are running a sustainable business or a business servicing Gen Z or Millennials, you would do well to put your sustainability on display. Recent statistics show that these generations - and consumers in general - are more likely to choose a business based on its purpose rather than pure monetary value.
One way to higlight your sustainability is to start using biodegradable stickers to mark your products and ensure that your customers know about this change. More than 75% of Gen Z and over 70% of Millennials choose products based on sustainability, so let it be known that you are green!
Sticker Durability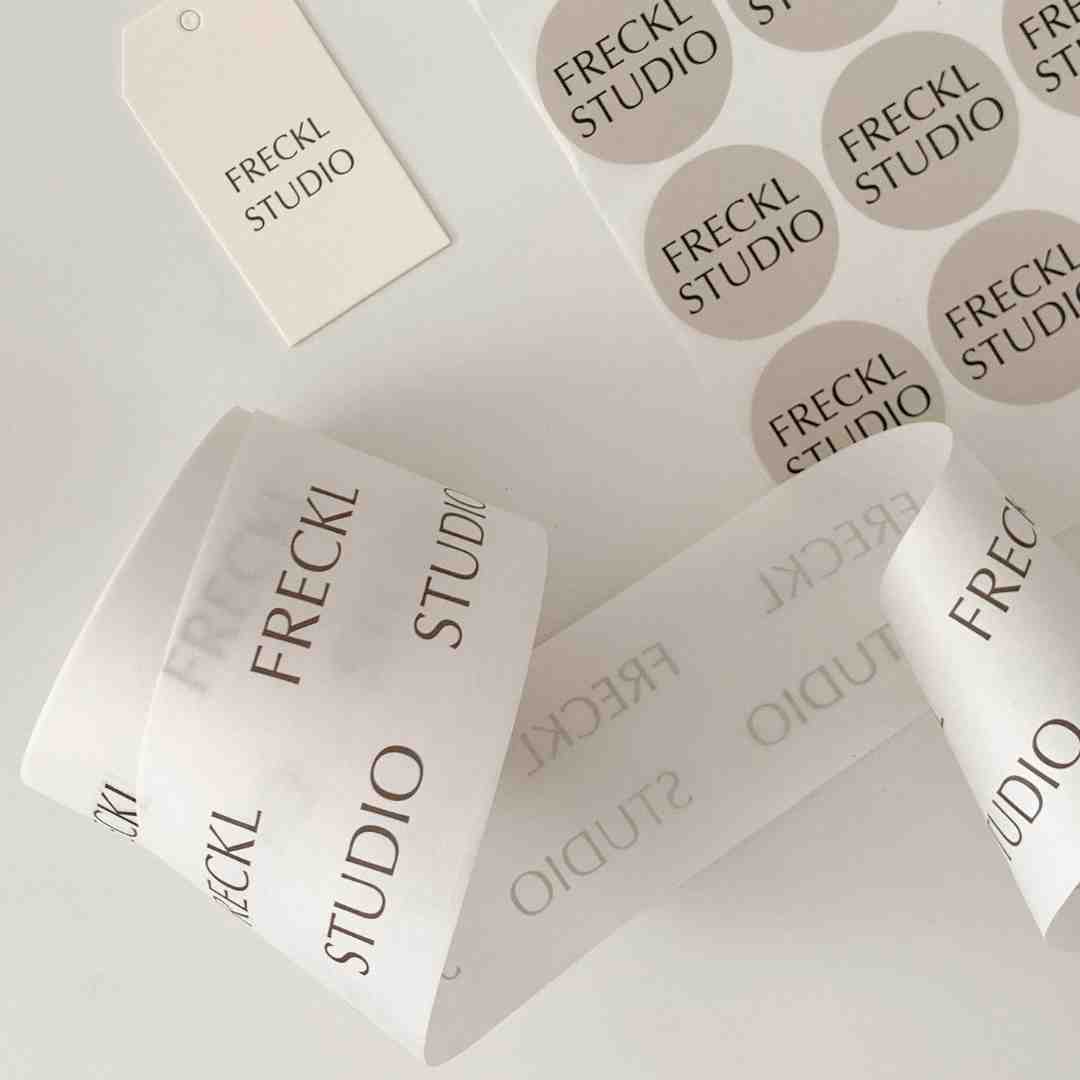 It's important to consider how long your stickers will last. While small, you can think of these as tiny billboards. Wear and tear will reduce how effective the stickers are at advertising your brand, so you want your stickers to remain in tip top shape for as long as possible.
Brand perception is automatically impacted when visual design stickers fade and look worse for wear. Understandably, a logo sticker that is incredibly glossy and seems brand new is constantly more appealing than something which has aged, bled, or started to fall apart entirely.
As a result, it's a good idea to consider your sticker's durability and the climate it will be subjected to. Are the goods you're developing intended for interior use in regulated surroundings, or will they also be used outdoors in the elements? Are these expected to be utilized in extremely cold or hot locations or possibly in highly humid ones?
If you're ever feeling confused or overwhelmed by your choices, you can speak to your supplier to discover options that will work for your brand. The most important thing is to see these stickers as a chance to express who your business is in a fun, approachable, and cost-effective way!
Final Words
Stickers can be a great advertising tool, offering easy avenues into many aspects of your customers' lives, both new and old. From die cut stickers to label rolls, there are many options out there to choose from.
If you're looking for high-quality stickers for your next project, feel free to browse the wide variety of custom stickers, and labels noissue has to offer. Our team is always on call to offer any help you might need to find the right product for your business.