Custom noissue Packing Tape, Water-Activated Tape Dispenser, and Stock Recycled Box by @koiscents

When it comes to running a successful business, there are a lot of factors to consider. From your product offering to your marketing strategy, every detail matters. And one area you're likely to overlook is the packaging!
You might have a great product, but if it's not properly packaged, it could get damaged in transit or look unprofessional. That's where custom packing tape comes in!
A branded tape will help you promote your business and make your products more recognizable. It will also protect your products from damage during shipping.
But with so many different types of custom tapes on the market, how do you know which one is right for your business? Read on to learn more about choosing the best option for your needs.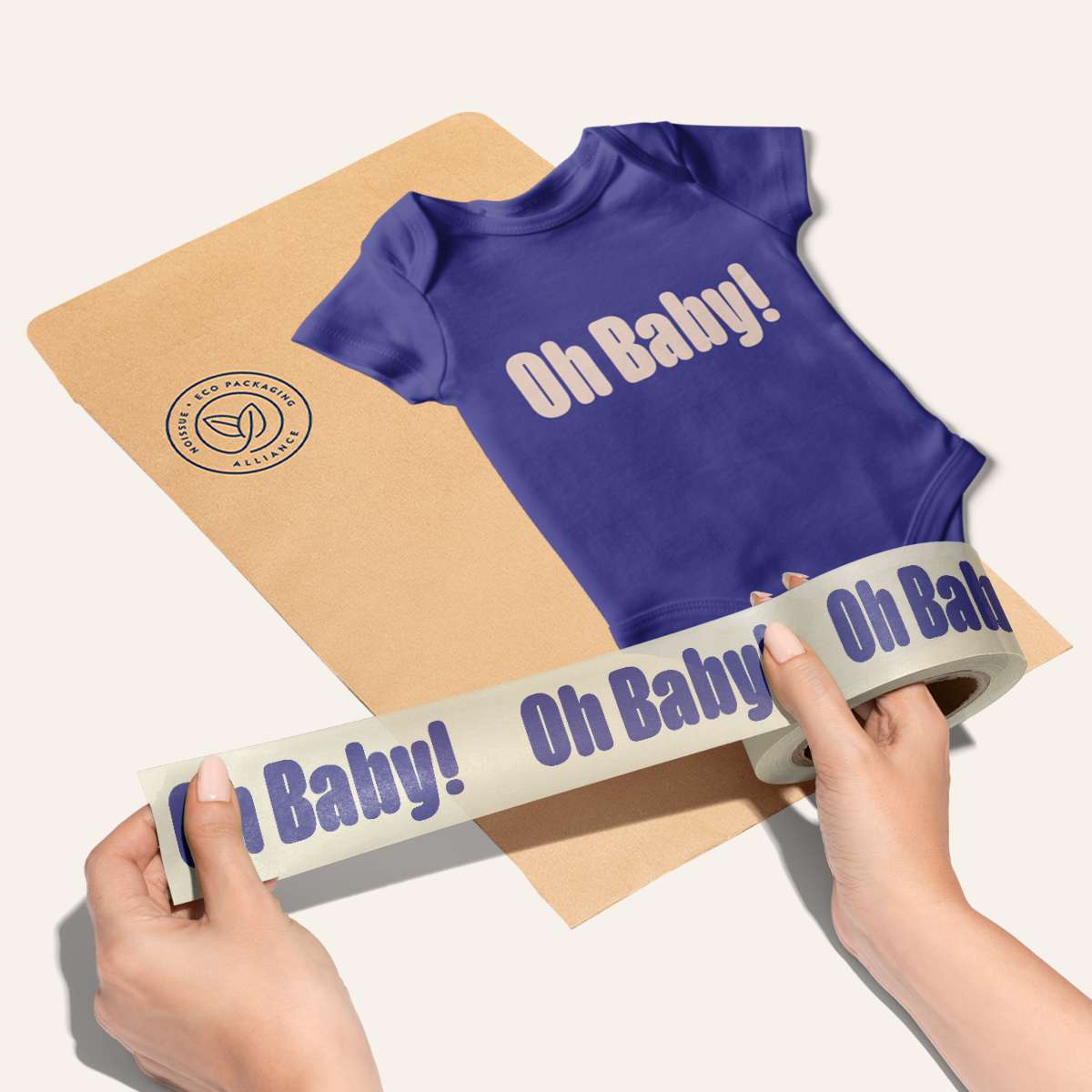 Why Tape Is an Essential Packaging Product for Brands

A tape might be one of the most underrated and least appreciated products in our day-to-day lives. However, its benefits and versatility make it an essential tool, especially for brands.
A tape can reinforce your brand and help with marketing. For example, you can use printed tape with your company name and brand logo to add a personal touch to your packages. The tape will promote your brand and make it more recognizable.
It will also help you stand out from your competitors. When using a custom tape, people will take notice of your brand and be more likely to remember it. As people become more familiar with your brand, they will likely make repeat purchases.
When sending out packages, you want to ensure your products arrive in one piece.
Packing tape, like gummed tape, is strong and tamper-evident, which can keep items safe and secure during transit. This will show your customers that you're committed to providing them with the best possible experience.
Your brand can use custom tape to add aesthetic appeal to your packages. Custom tape comes in a variety of colors and patterns. It can help to make a brand's packaging more eye-catching and attractive.
How Eco-friendly Custom Tape Elevates the Unboxing Experience

Your customers have been there. They order something online, and it arrives in a big, bulky box covered in packaging tape. They rip it open, and half the tape sticks to the box while the other half sticks to their hands.
And then they have to go hunting for a pair of scissors to cut through the rest of the tape. It's a frustrating experience, to say the least.
But what if there was a better way? What if their unboxing experience could be eco-friendly and hassle-free?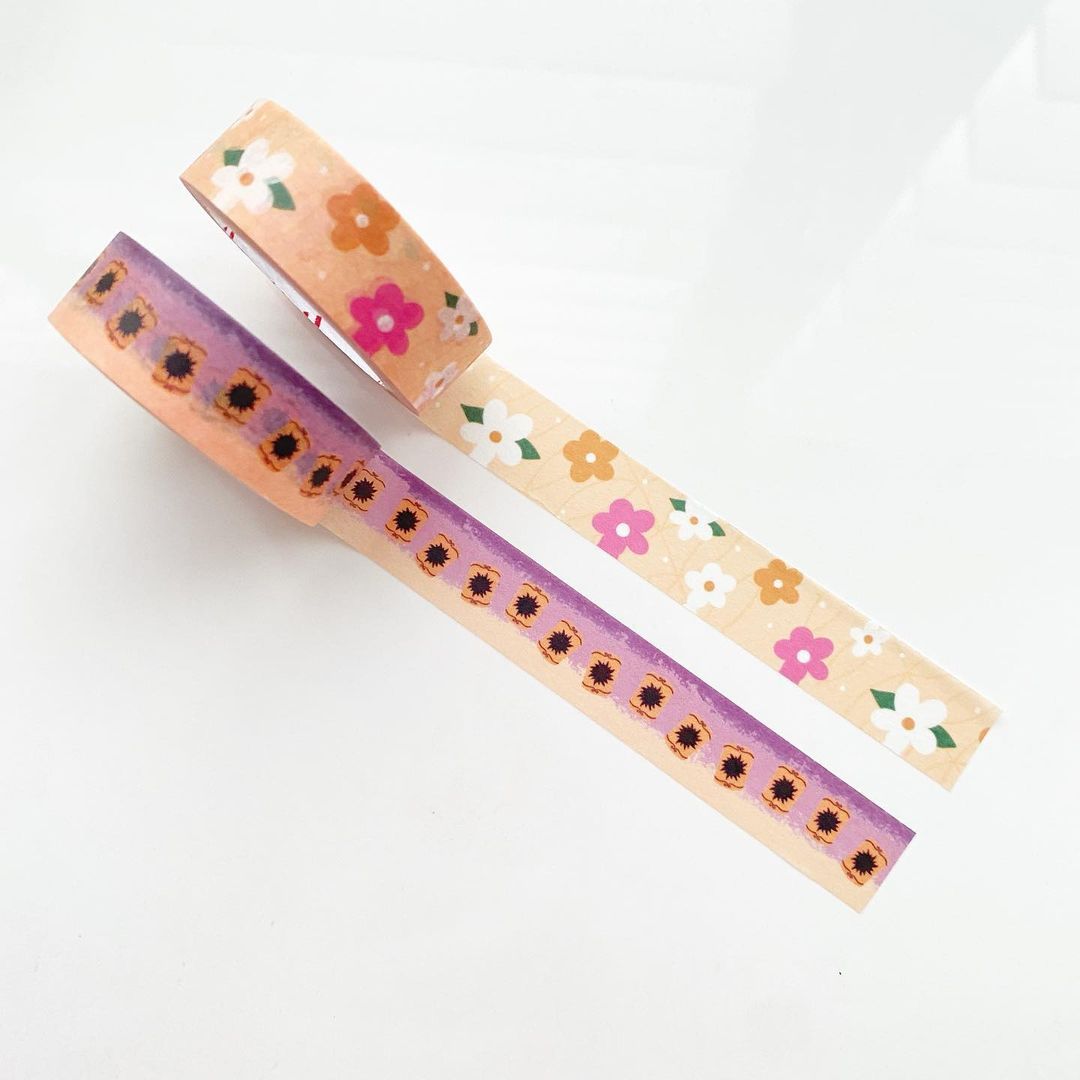 This is where eco-friendly packaging tape comes into play. This type of tape is made from renewable resources like acid-free paper, recycled materials, or plant-based materials.
It's designed for your customers to easily remove it. That means no more ripped packaging and no more searching for scissors. Your customers will have a better, faster, and more convenient unboxing experience.
Which Custom Tape Should Your Business Use?

When it comes to custom tape, your business will have different options to choose from. You can consider the following tapes because they are eco-friendly.
Custom Water-Activated Tape

This tape is made from recycled paper and is coated with a non-toxic water-activated adhesive.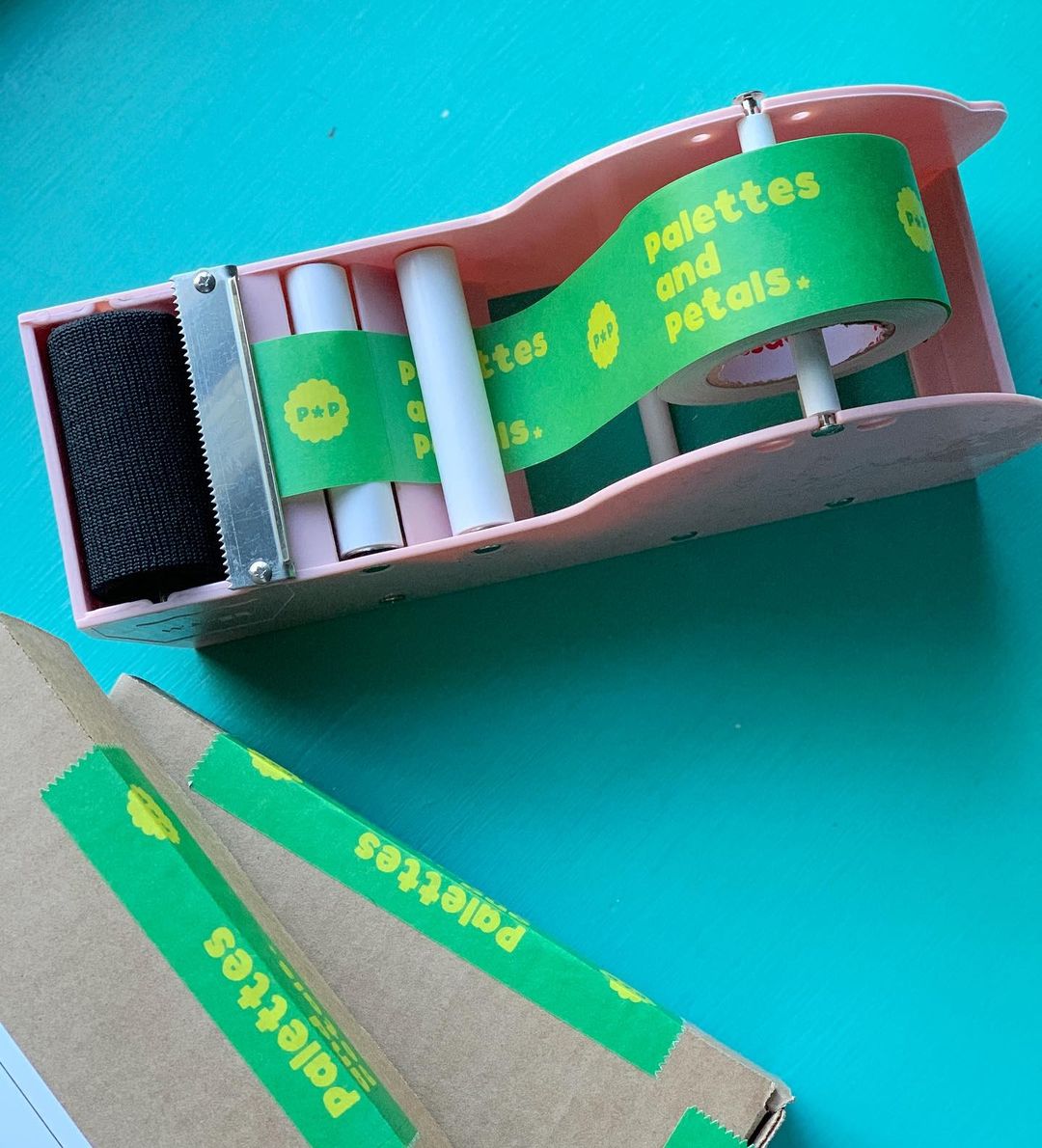 An All-Purpose Tape for Kraft and Box Packaging
Custom water-activated tape is an eco-friendly, all-purpose solution for your company's kraft and box packaging. You can use it to brand your boxes or finish off any of your branded packagings.
It's durable and has a strong hold, making it ideal for heavy-duty packaging. You can use it to secure packages that weigh up to 65 pounds or 30 kilograms. This means that your deliveries stay safe during transit.
Custom Reinforced Tape

This sturdy tape is water-activated and is made from recycled materials. You can choose a white or kraft base depending on your brand.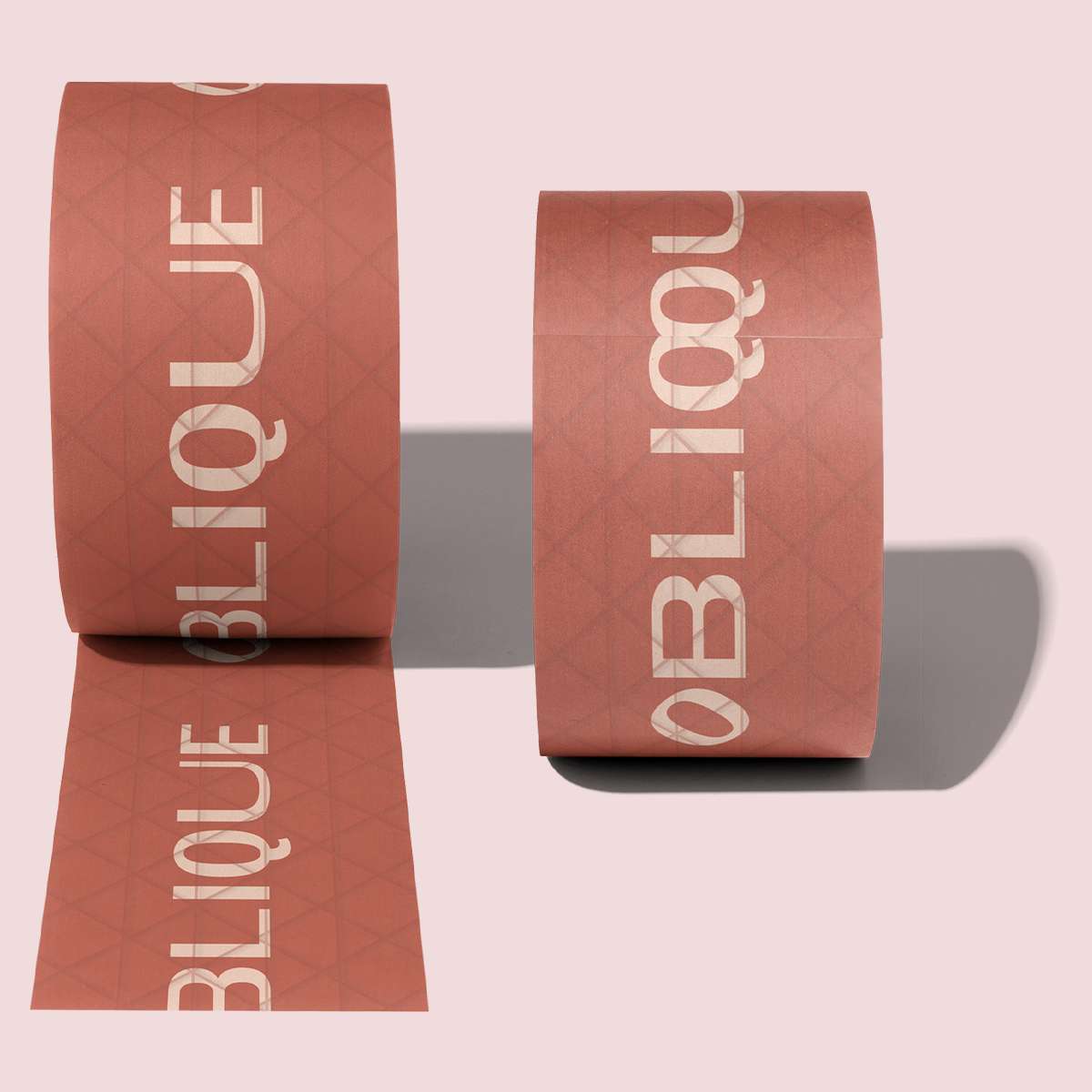 Best for Tamper-Evident Packaging or Heavier Boxes and Containers
Due to its strength, reinforced gummed packing tape is the best option for sealing your company's packages and boxes. Anyone opening a package sealed using this tape needs a sharp object to cut through the tape.
Your customers can tell if someone has tampered with the package you send them. The reinforced paper tape is ideal for securing packages that weigh up to 110 pounds. When delivering goods weighing that much, you will have peace of mind that no mishaps will occur and damage the deliveries.
Custom Masking Tape

Are you struggling to find an eco-friendly tape that can drive your brand recognition? Look no further than noissue's Custom Masking Tape! This tape has print on one side with a pressure-sensitive adhesive on the other.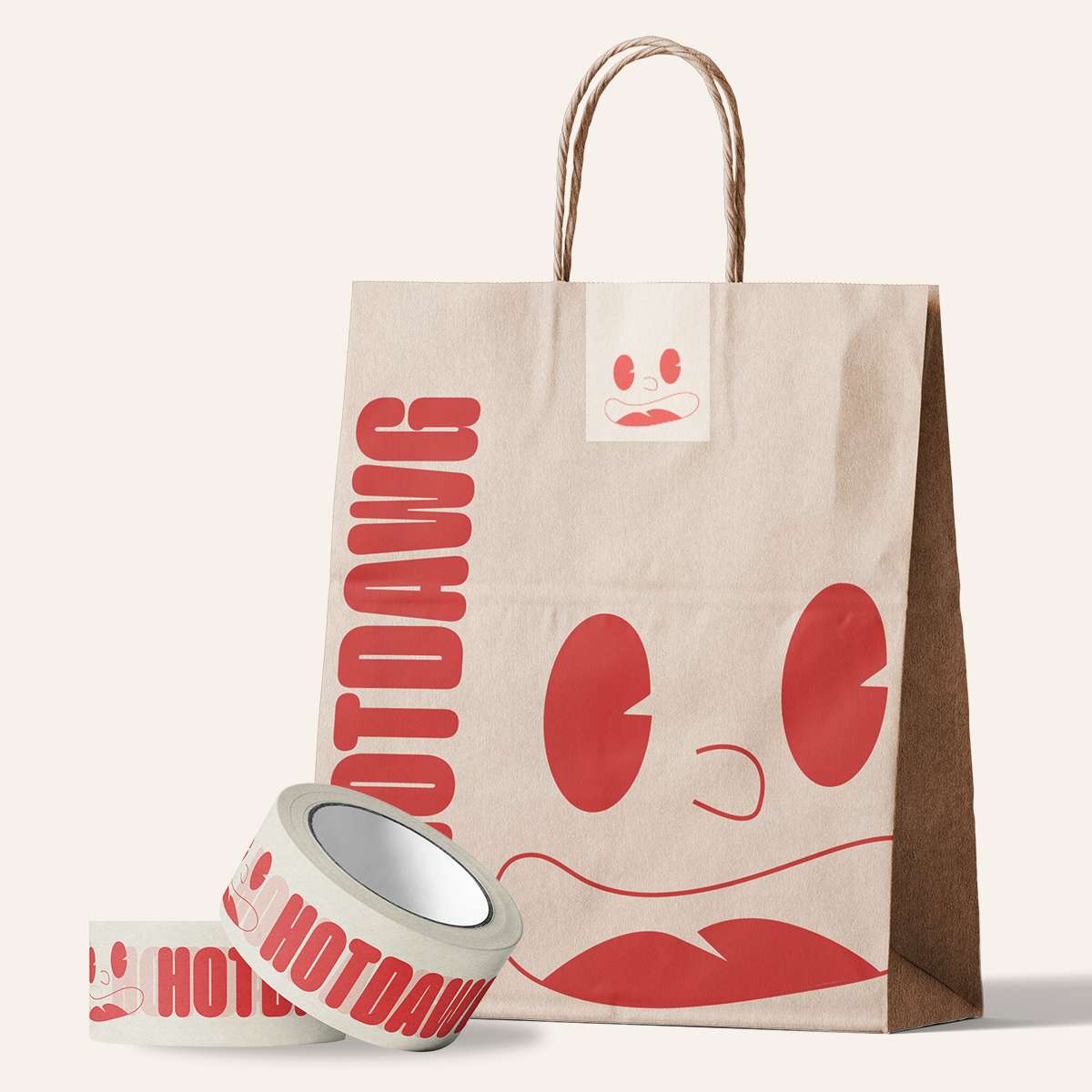 Ideal for Sealing Paper Packaging, Stationery, And Takeout Bags
This masking tape is ideal for light-duty packaging and labeling. You can use it as a paper packing tape to seal and brand paper bags.
It's also suitable for sealing stationery, such as envelopes and mailers. You can even use it to secure takeout bags from your restaurant to ensure that your customers don't drop their take-out or leftover meals.
Custom Washi Tape

This unique branding tape is made from rice paper and is compostable. noissue's Washi Tape contains Forest Stewardship Council (FSC) certified materials and non-toxic adhesive and ink. You can pick the tape's color as well as the measurements.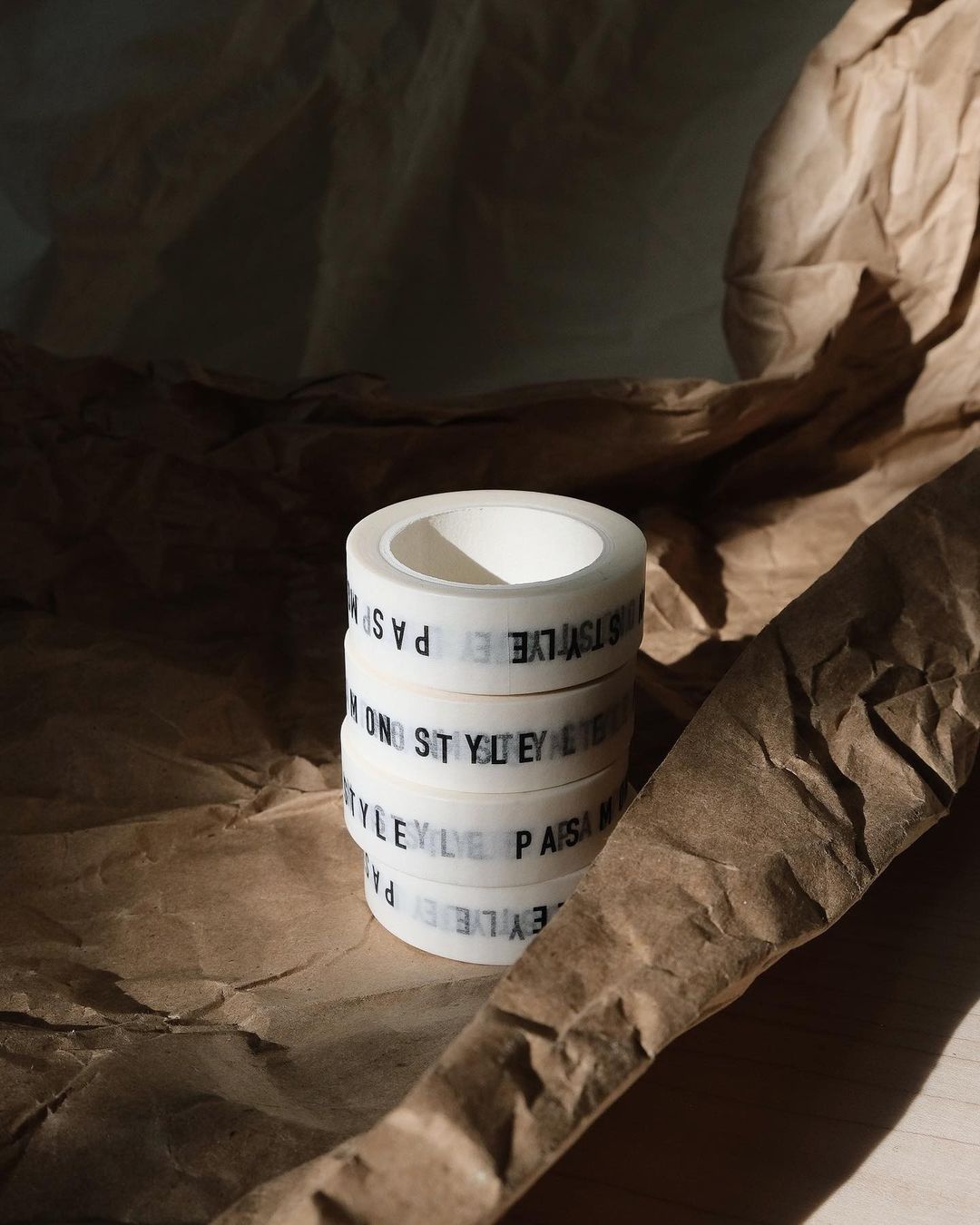 Perfect for Personalizing Cards and Letters Inside Of Packages
Since washi tape is not strong, you shouldn't use it for sealing your packages. Custom washi tape is perfect for personalizing any cards or letters you include in your packages.
You can even use it to add a decorative touch to your branded packaging without worrying that you are damaging the environment. Customizable washi tape can be your fun label, especially when sending gifts or appreciation items to your customers.
Taping It All Together

If you're feeling like you're running out of ideas to differentiate your business, eco-friendly custom tape is a great way to do it! Not only will you be promoting your business, but you'll also be doing your part to save the environment by using tapes made from better materials.
Are you ready to get started with custom tape? Check out our all the tapes to choose the right one for your brand and start customizing!