Despite the fact that email and digital marketing via social media are everywhere, direct mail is making a comeback as an essential strategy for marketing.
Small businesses, budding hospitality brands and restaurants, and events companies can greatly benefit from using direct mail methods. Even major companies like Amazon understand the numerous advantages of direct mail marketing with flyers and personalized letters.
It might be a surprise at first to hear that direct mail has higher open and conversion rates than any other form of marketing. However, there are many reasons for this. Below is why your brand may consider adopting direct mail practices to boost sales and engage customers.
Direct Mail Marketing Conversion Rates

For one thing, people still like opening the mail, especially now that it has become more of a rarity. It's too easy to delete emails without even opening them. What's more, beautiful flyer designs usually linger around the house for a while. Therefore, they're seen by more than just the intended recipient meaning greater conversion potential.
Direct Mail Business Flyers Success Rates

When it comes to launching a B2C marketing campaign, the goal is to communicate products and services, and with direct mail, the numbers speak for themselves:
·   66% of direct mail flyers are opened
·   82% of them are read for at least a minute
·   56% of direct mail recipients went to the store or visited the company website
·   62% of those who responded to business flyers made a purchase in three months
Other studies have also found that response rates to direct mail are 10-30 times higher than any digital correspondence. These numbers demonstrate the massive and undeniable power of direct mail marketing. This strategy is made all the more effective when the mail is personalized and interesting to look at and read.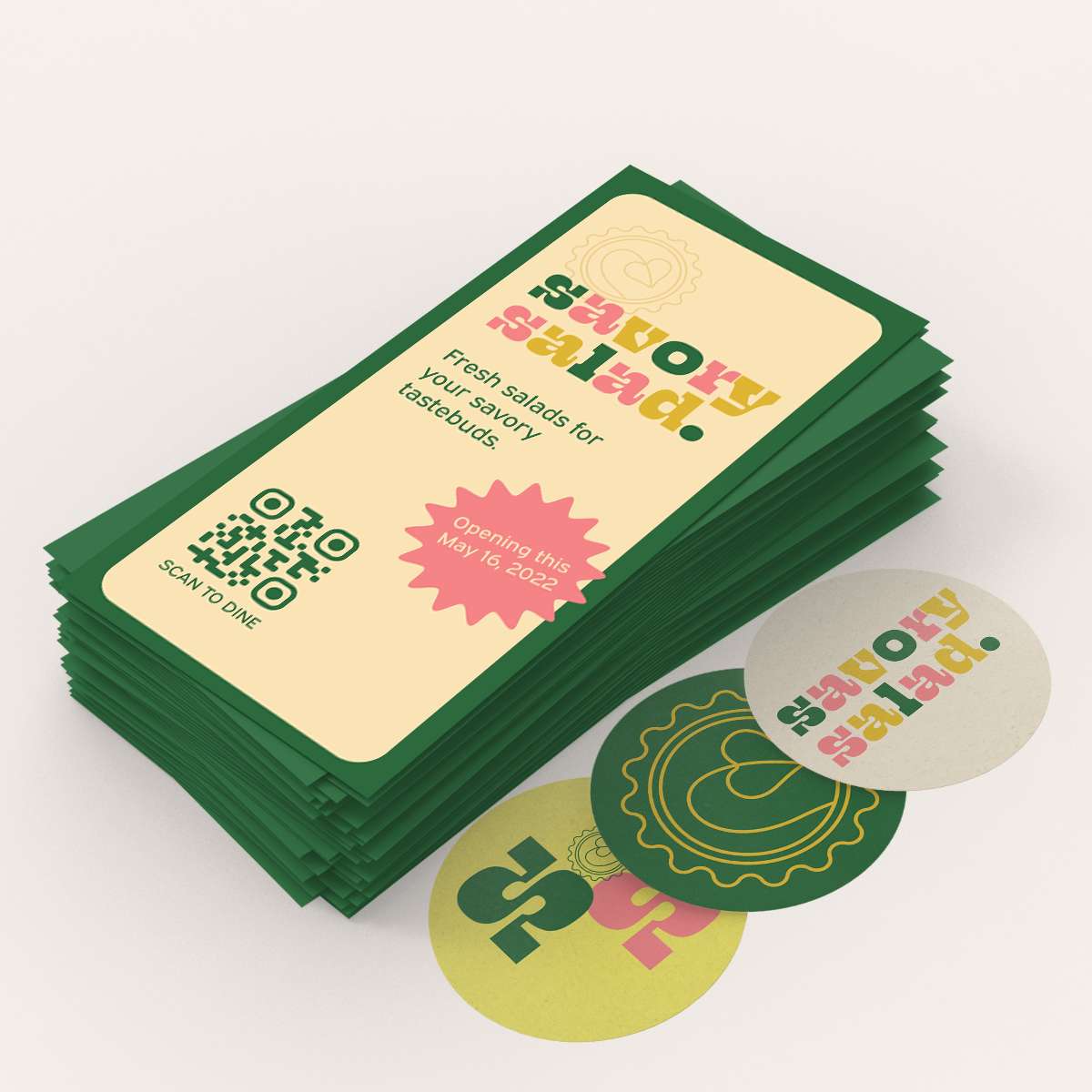 Millennials and Gen Z's Love Mail

It might have to do with their fascination with all things 'retro' that invoke nostalgia, but young people seem to love receiving and opening physical mail.
In fact, studies have found that 36% of respondents under 30 look forward to receiving mail and checking the mailbox. A further 95% of Gen Z's have positive emotions in response to receiving letters and cards in the mail.
Flyer design matters too. It's important to make flyers personalized and high quality in order to piggyback on already positive associations. Millennials and Gen Z will also develop a special fondness for companies that opt for sustainable and eco-friendly flyer options.
Positive Emotions and a Desire to Purchase

A study sponsored by the US Postal Service actually used biometric heart rate and respiration tracking to measure peoples' experience when opening the mail. Following this, researchers looked at the participants' brains in an MRI (magnetic resonance imaging) machine and then asked the participants to remember the flyer they had opened.
The results clearly demonstrated that participants had gotten more information from the physical flyers and that they experienced heightened excitement by opening the letters. This translated to a greater perception of value for the business flyers and, therefore, a stronger desire for the items being marketed.
This certainly makes flyers one of the most powerful tools in a business's marketing toolbox.
Digital Fatigue May Make Flyers More Appealing

We spend more time indoors, in our own homes, and looking at screens than ever before in human history. People are experiencing digital overdrive, making us numb to our promotions inboxes and digital marketing ads.
Direct mail flyers are a pivot from the digital onslaught. What's more, personalized business flyers create a touchpoint and a tangible link to businesses.
Some businesses may be concerned that they won't be able to track response rates and interactions with direct mail. However, many businesses have begun to include unique barcodes and QR codes to direct mail flyers that offer discounts and plenty of opportunities to track response rates.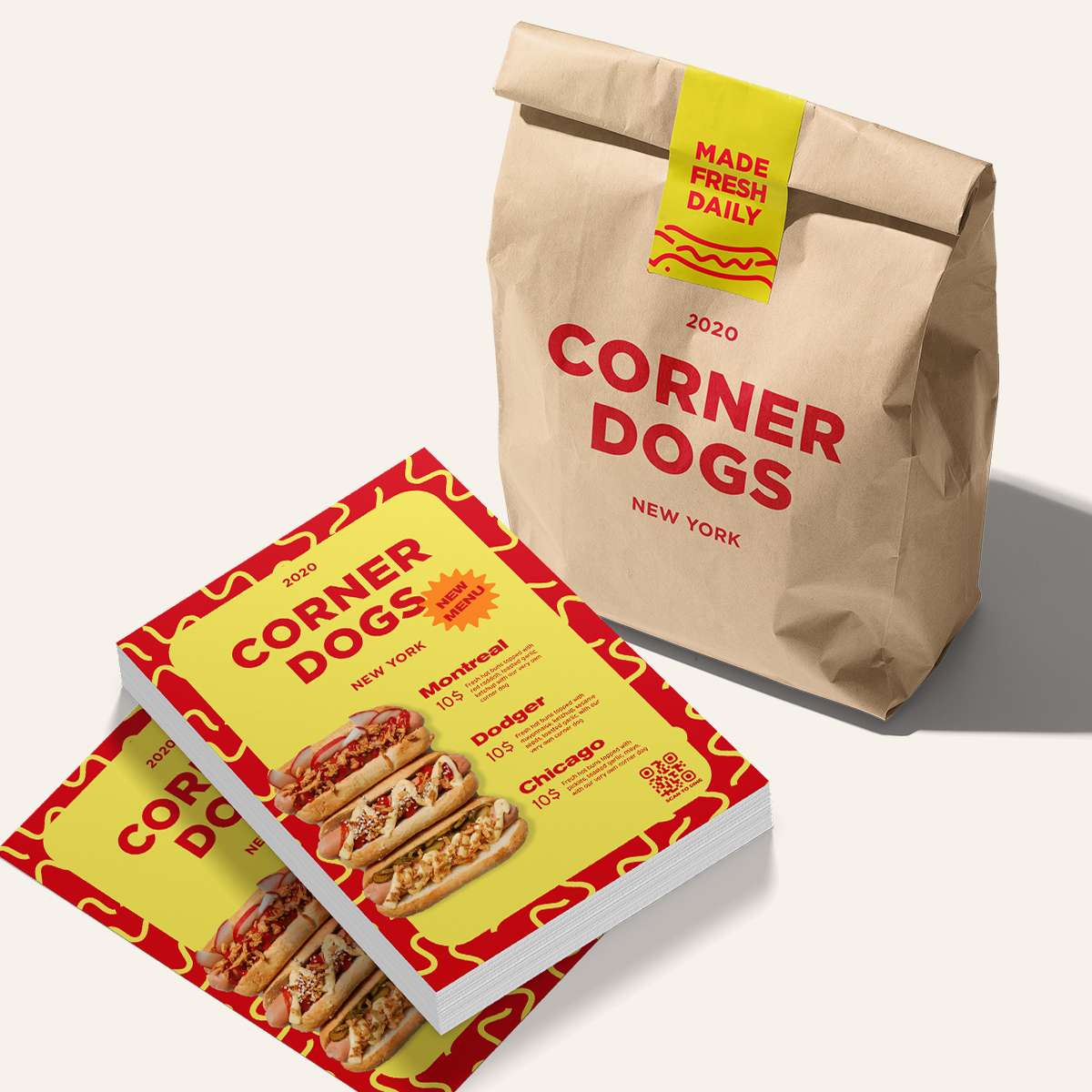 Using Direct and Digital Mail Together for a Complete Marketing Strategy

The marketing gold standard is to use direct mail and digital mail in tandem to achieve the best results. The strategy could be to ensure the digital ad is received first, followed by the physical mail, creating increased product/brand/service recognition.
🎁 That's a Wrap!

Custom flyers can be created in both digital and direct mail formats as well, saving time on conception and design. Give it a try with custom flyers that can attract customers and build your brand!
Get started with eco-friendly custom business flyers made from recycled materials. noissue Recycled Custom Flyers feature your unique design in vivid, eco-friendly inks that don't affect recyclability, making for a guilt-free direct mail experience that your customers will appreciate.