noissue 100% Recycled and Recyclable Poly Mailer and Recyclable Custom Sticker by @cubedteecreates
A few decades ago, hearing the term 'sustainable packaging' was rare. Fast forward to 2022, offering eco-friendly packaging options has become a necessity for most manufacturers and retailers!
No matter your business - a beauty brand, clothing retailer, or supplement company - eco-friendly mailers, recycled packaging, and biodegradable poly mailers can help increase the sustainability of your brand. Focusing on eco-friendly products benefits your business and the environment in numerous ways.
This article will discuss what sustainable packaging is, why it matters, and how it can benefit your brand and the environment.
What is Sustainable Packaging?

Global warming, air pollution, and land pollution are becoming increasingly concerning. Ice caps continue to melt, landfills are overflowing, and oceans are being filled with plastic. By 2050, National Geographic predicts that the oceans will contain more plastic than wildlife if we don't change our current behaviors.
One effective way to minimize our consumer impact on the environment is to switch to sustainable packaging. As a brand, you can use eco-friendly mailers or opt for custom compostable mailers instead of non-recyclable packaging.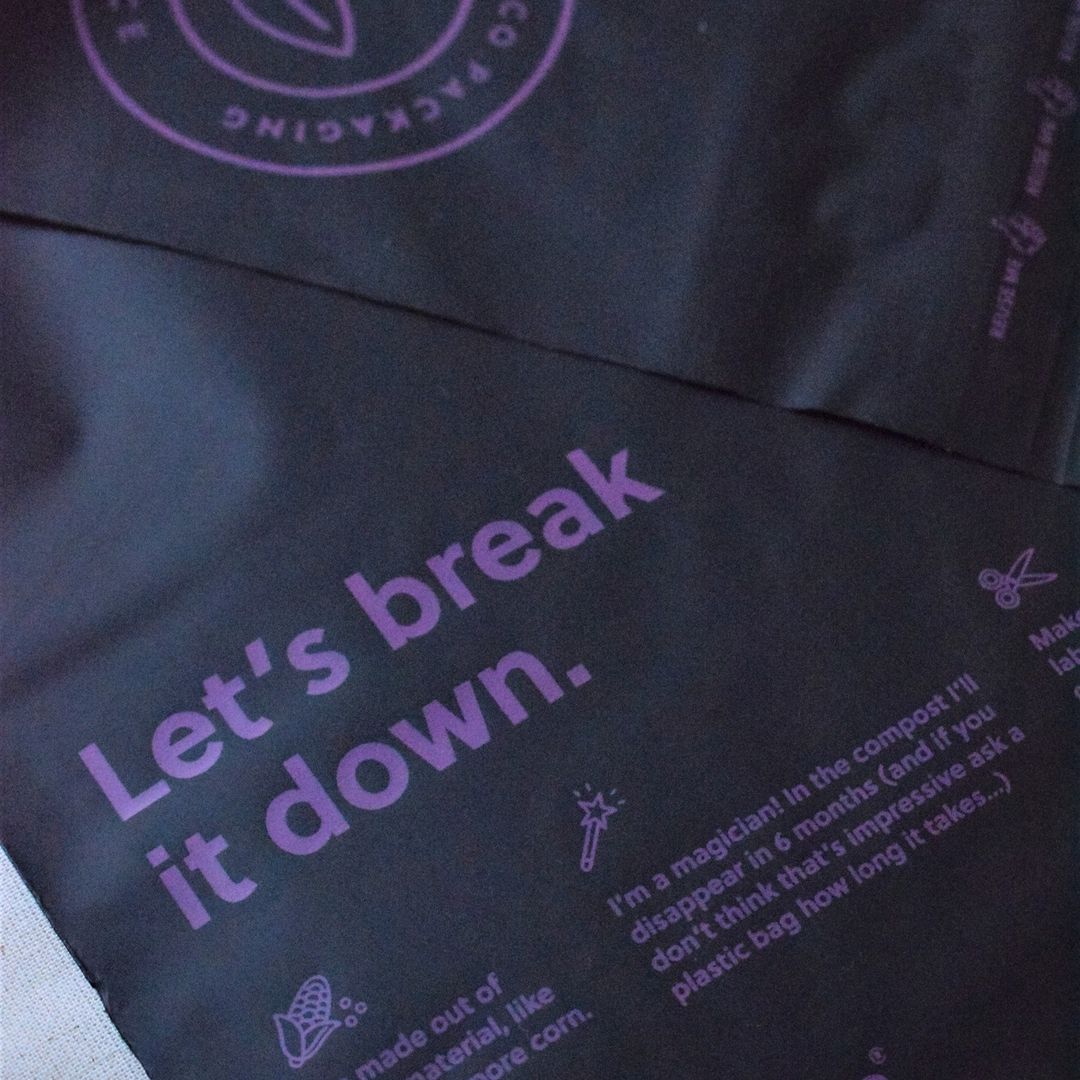 According to the Sustainable Packaging Coalition, eco-friendly packaging must meet the following criteria to be classified as sustainable:
It is beneficial, safe, and healthy for individuals and communities throughout its life cycle.
It meets market criteria for both performance and cost.
It optimizes the use of renewable or recycled source materials.
It is made from materials that are healthy throughout the life cycle.
It is physically designed to optimize materials and energy.
It is effectively recovered and utilized in biological and/or industrial closed-loop cycles.
You can purchase compostable, biodegradable, or recycled shipping boxes wholesale for your brand to ensure you comply with the sustainability criteria above.
Why is Sustainable Packaging Important?

Sustainable packaging is no longer a want, but a need! As a brand, it's important to use custom compostable mailers or recycled packaging to minimize its environmental impact.
Switching to sustainable packaging also expands your customer reach. Eighty percent of consumers say they are more likely to shop at brands with a positive attitude toward sustainability, and sixty-one percent say they would switch to a more environmentally friendly brand. Many consumers refuse to shop at brands that don't use sustainable packaging at all.
It also makes financial sense to switch to eco-friendly mailers for product deliveries or opt for compostable mailers when shipping bulk orders. Nearly half of US and UK consumers say they would happily pay more for products that come in recycled packaging.
But it's not just your brand that benefits from the green movement. The movement toward exclusive use of sustainable packaging minimizes your carbon footprint, reduces waste production, and protects the environment.
If every brand enforced sustainable practices, such as buying recycled shipping boxes wholesale, we would be able to minimize the amount of waste that ends up in the ocean or landfills, positively impacting our shared environment.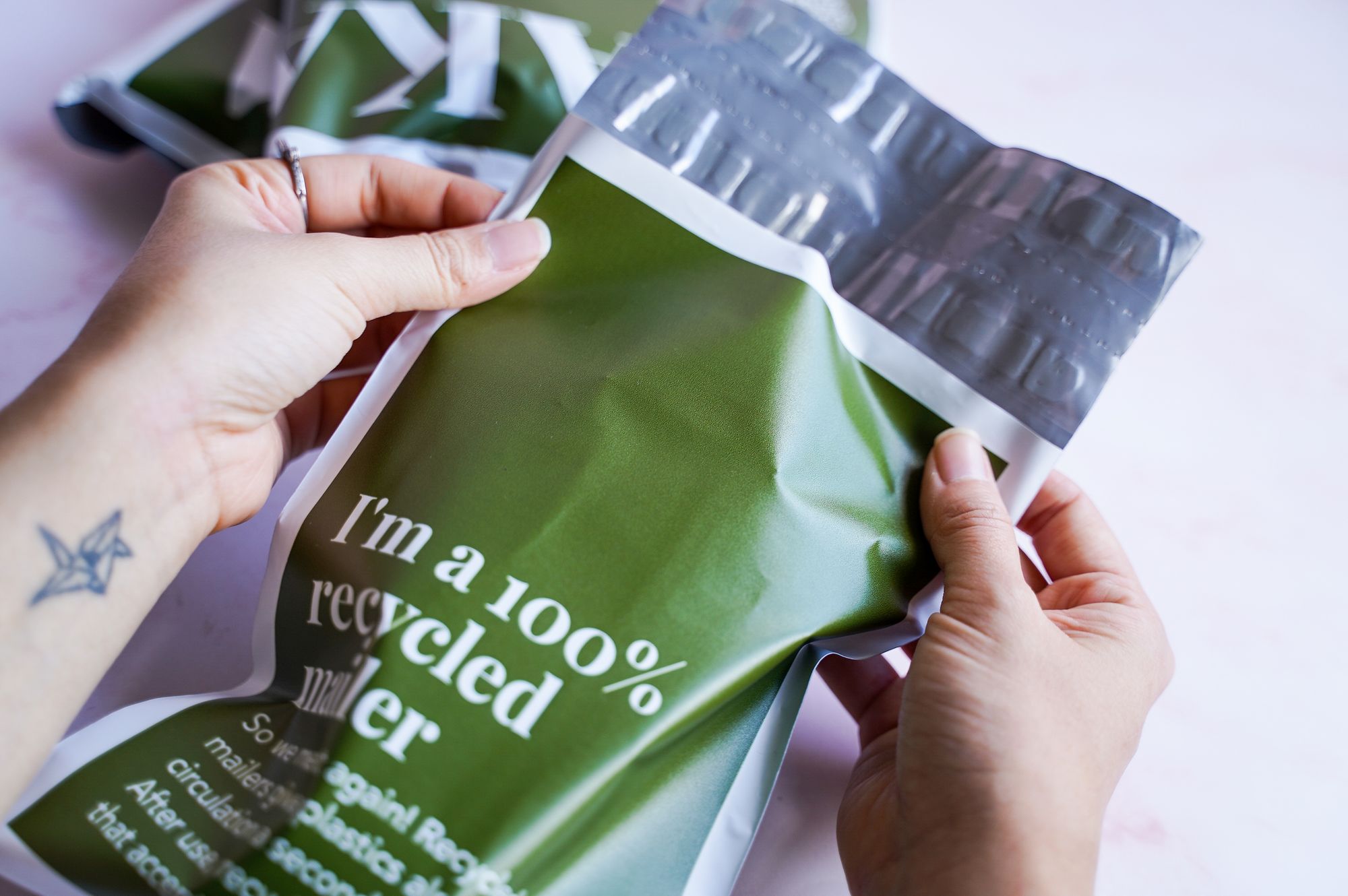 What is the Problem With Traditional Packaging?

Traditional packaging that is not recyclable, biodegradable, or compostable is a considerable environmental issue. Most modern-day packaging uses single-use plastics that tend not to be recycled. In fact, at least 85% of plastic waste ends up in landfills, while only 5-6% is properly recycled.
The use of non-recycled paper packaging is also a significant concern. Deforestation reduces the amount of carbon dioxide that can be removed from the atmosphere, helping to destroy natural habitats and lead to the endangerment of millions of animal and plant species.
How Eco-Friendly Packaging Benefits Your Business and the Environment

Some of the incredible ways sustainable packaging can benefit your brand include:
Improved brand image
Wider customer base
Easier to meet consumer demands
Customizable packaging
Reduced transportation and shipping costs
Reduced waste disposal costs
Increased revenue
While using eco-friendly packaging can benefit your business, it is also important to protect the environment. Some of the ways sustainable packaging can impact the environment include:
Lower carbon footprint
Fewer plastics in the oceans
Emptier landfills
Reduced harmful toxins in the environment
Reduced extraction of raw materials
Preservation of non-renewable energy sources
Preservation of forests and other natural habitats
🎁 Wrapping It Up

With so many options for environmentally friendly packaging, it's never too late to improve the sustainability of your brand! Start using eco-friendly mailers and better shipping supplies for your products to make positive changes today.
And don't leave your brand's personality out of the picture. Consider custom-printed, high-quality packaging and shipping supplies that are made sustainable by design!