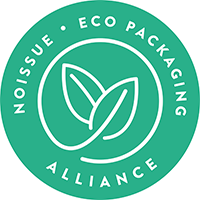 As nature lovers, we know how much going on an outdoor trip feels like a much-needed stress reliever. Personally witnessing the beauty of our planet reminds us of why we strive to protect it. Based in the United States, Julianne encourages this by creating artist-designed earth-friendly outdoor gear that's as beautiful as the places you go for adventures! As a mountain biker, hiker, backpacker, climber, and so much more, Julianne wanted accessories that felt like an expression of her style and personality so she founded Wild Brush. Moreover, she's on a mission to jazz up the colors of conventional hiking attire while supporting women and BIPOC artists!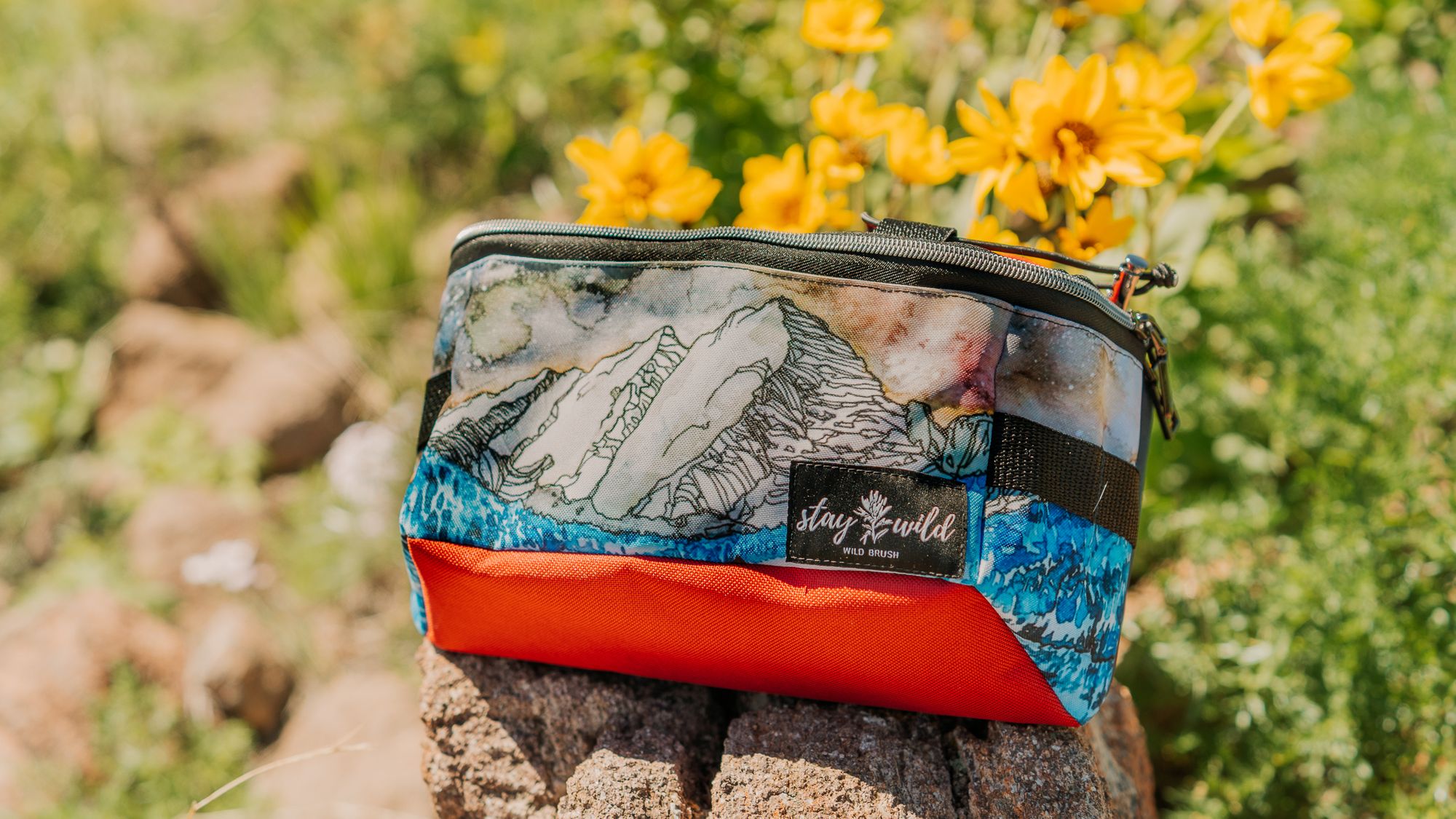 Wild Brush was born out of Julianne's desire for the coolest chalk bag to support her new love of rock climbing when she was in college. Since she couldn't find the perfect one that fit her dreams and budget, she made her own. The passionate rock climber made more bags out of the excess fabric and sold them around town until a friend encouraged her to launch her own brand. Since then, Wild Brush has evolved and transformed into a community that Julienne never expected. When she discovered that there was a market waiting for better outdoor gear, she just knew that she had to keep sewing.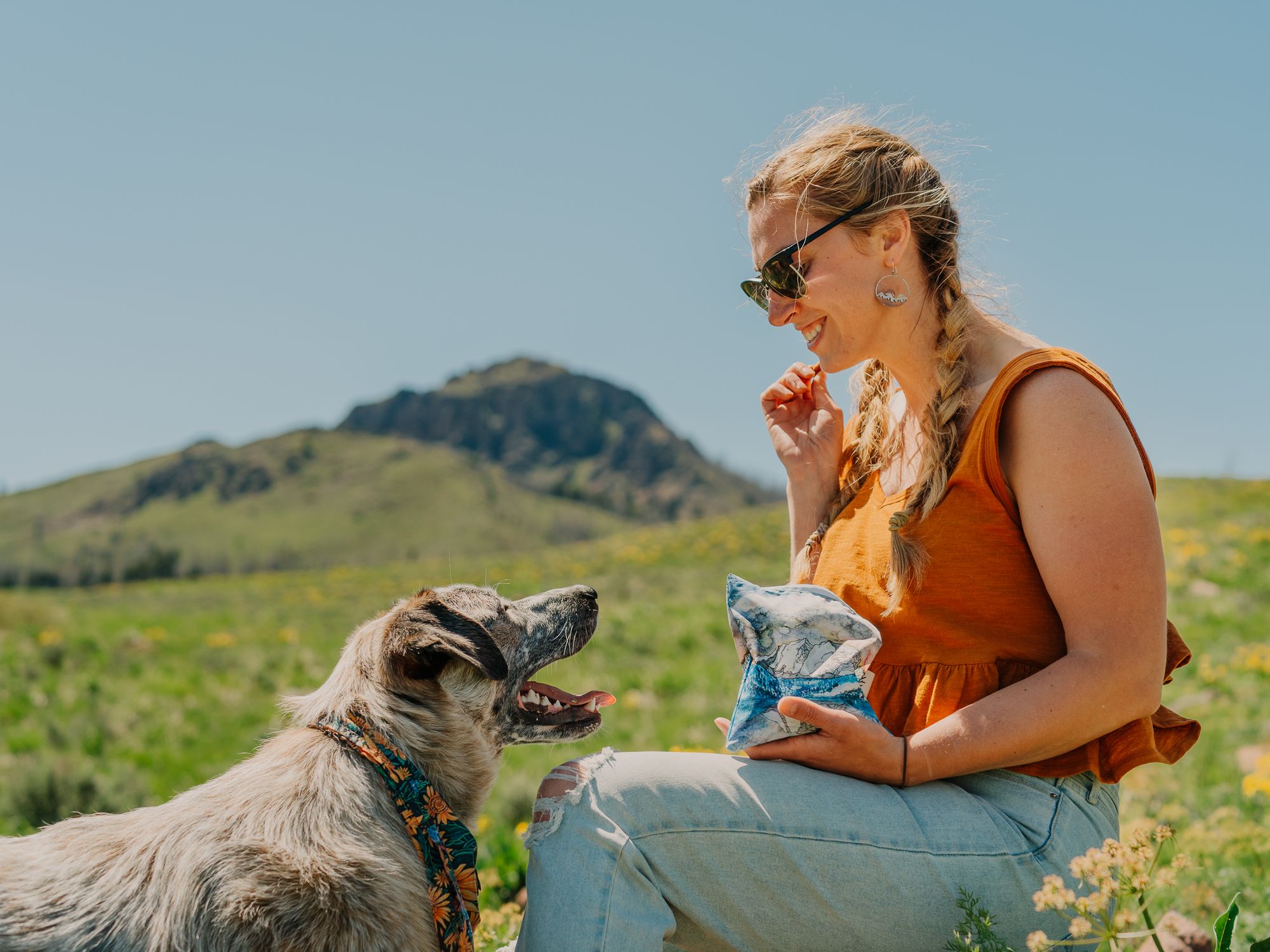 With the dedication to create gear as beautiful as the adventures you take, Wild Brush hopes to keep expanding its product line in the most sustainable methods possible. The sports brand aims to bring its mission to all outdoor activities and spark change in the industry regarding gendered gear.
"We envision a world where 'women's gear' isn't just 'shrink it and pink it' and 'men's gear' isn't just intimidating dark colors. Everyone regardless of gender identity deserves gear that makes them feel like their best selves."
Since the brand's humble beginnings, sustainability has been everything to Julianne. She's been dedicated to sourcing ethical and earth-friendly materials for her products. As a brand owner, sustainability goes further than using recycled materials. It's about keeping their products out of landfills and in active use as long as possible which is why selling gear that's durable and long-lasting is Wild Brush's top priority!
Given their commitment to sustainability, it was only fitting that they'd opt for sustainable packaging too. Julianne has always used sustainable packaging but made the switch to noissue because she saw that the company's branding really stepped up her shipping game. After she realized how terrible packaging was for the environment, she made the switch to noissue's custom packing Tape to offer her customers plastic-free and zero-waste packaging. This keeps her business out of landfills and minimizes its impact on the planet.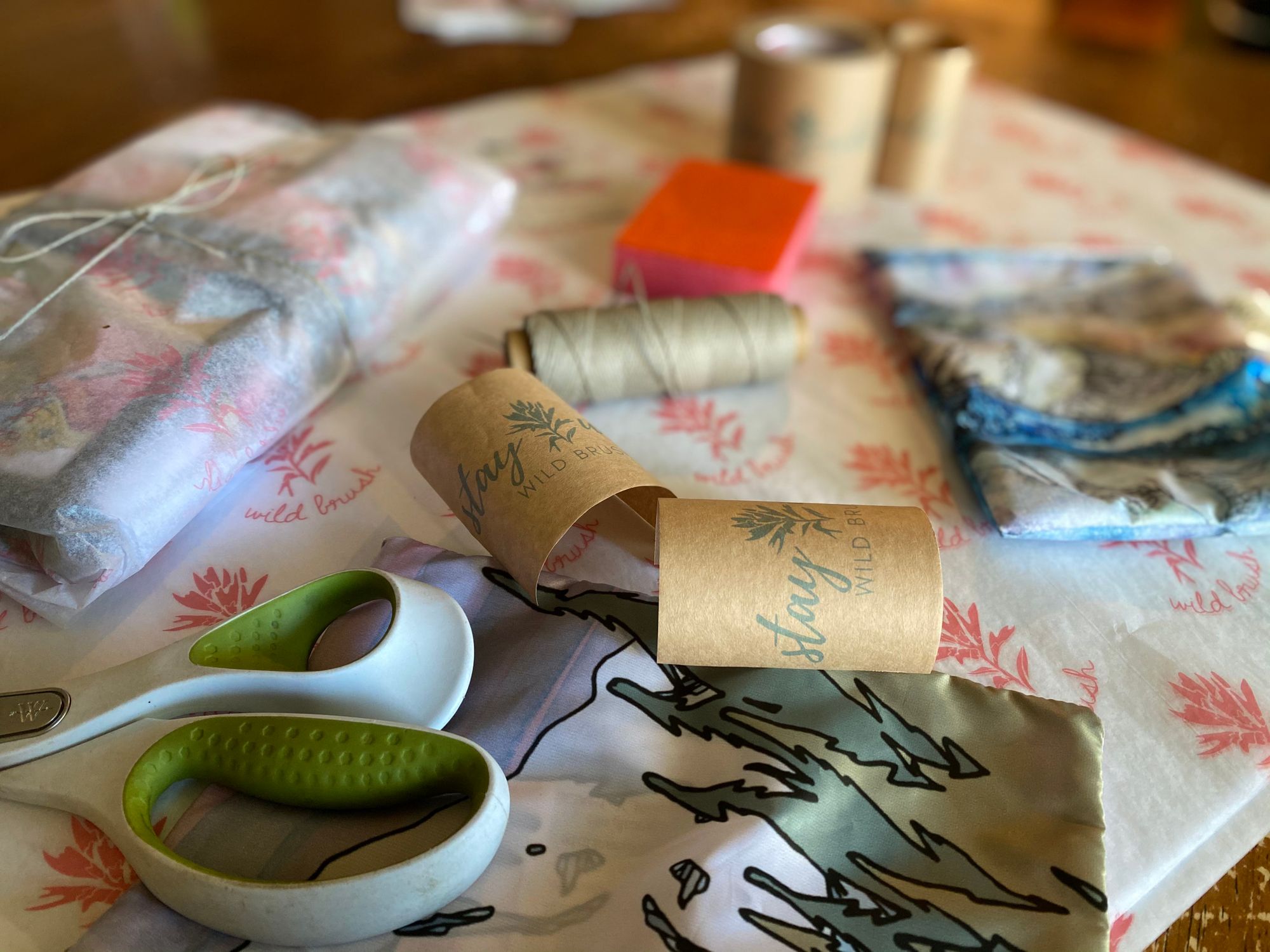 Taking her efforts to conserve the environment further, Julianne joined the Eco-Alliance. The global community supports global reforestation through each purchase from noissue and the outdoor enthusiast loved the idea that the earth will benefit more from something that she's already doing.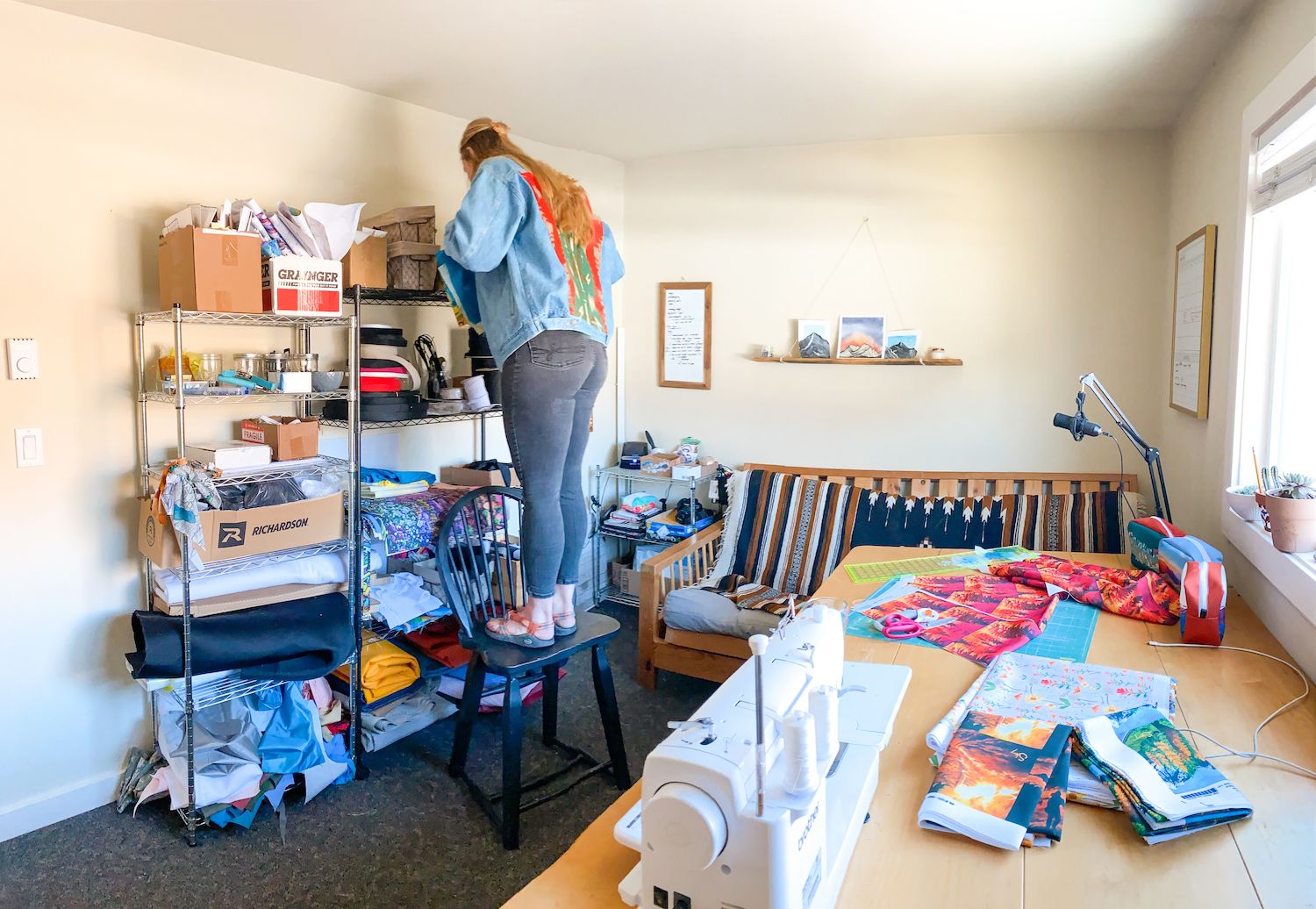 However, Julianne's efforts to protect the environment don't end there. She's constantly evaluating and improving all practices in her business to lower her environmental footprint. From sourcing recycled fabrics and metal hardware from like-minded companies to self-evaluating her energy usage and changing designs to minimize waste, she has made so much progress in minimizing her impact since Wild Brush's early days. The learning process never ends and Julianne proudly shares her journey with her customers through her social media and her website.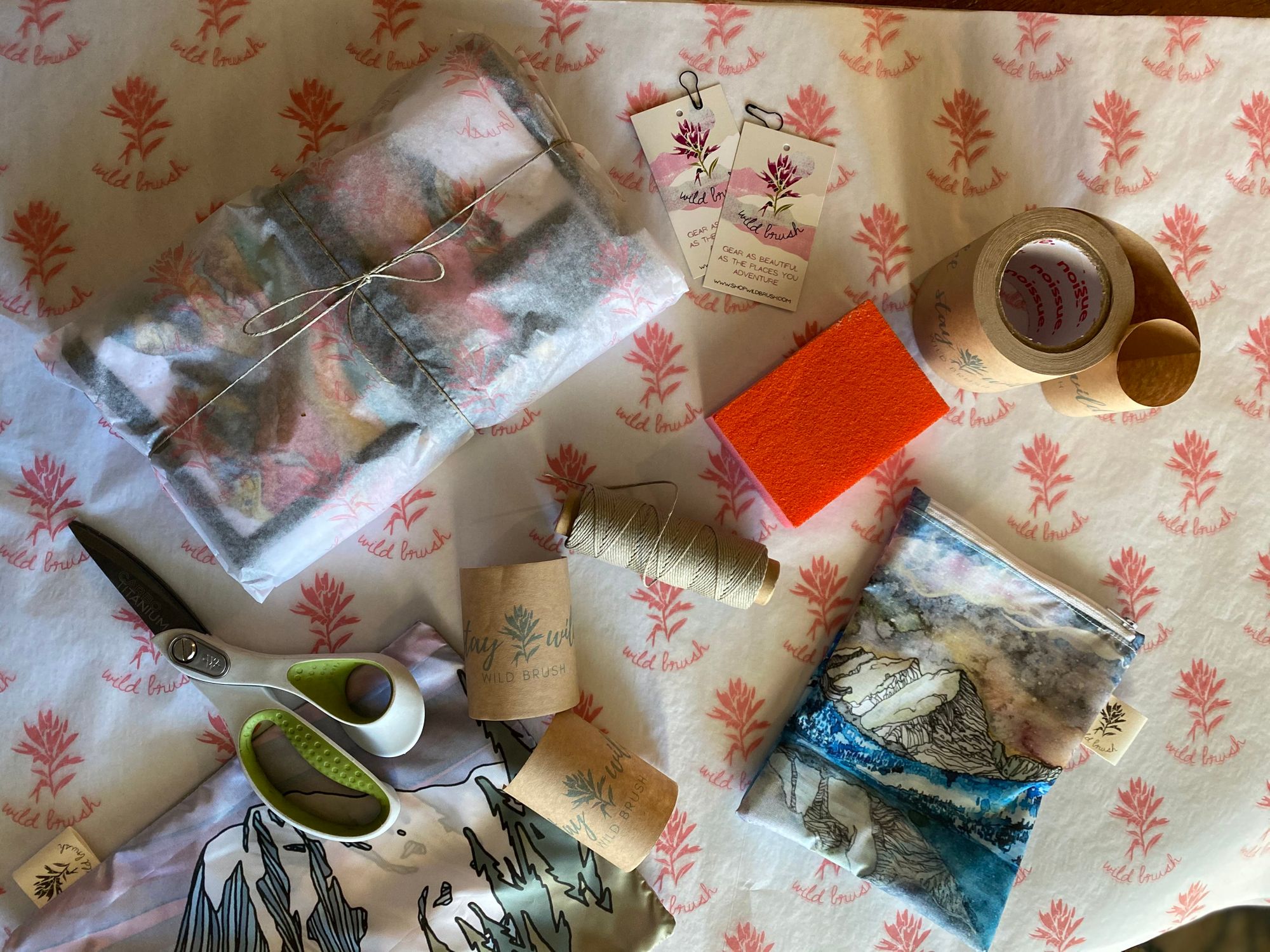 Julianne's biggest challenge was being self-funded while her business was taking off. It became difficult to grow efficiently while keeping up with the demand when she didn't have the capital to hire more staff or outsource products to a factory. So far, it's been a long and tough road, but the support of her company and the knowledge that good things take time are what keep Julianne going.

The unique thing about Wild Brush is that Julianne gathered a wide range of artists whom she has partnered with to craft beautiful products. These collaborations are definitely worth flexing as Julianne has been incredibly honored to work with artists from all over the world. Most of these designs were inspired by specific places and have collected pretty emotional and unforgettable feedback from customers. Many grew emotional with each product as they've reminded them of these spots and how much it means to carry those spaces around with them wherever their adventures take them. This brings Julianne to tears every time.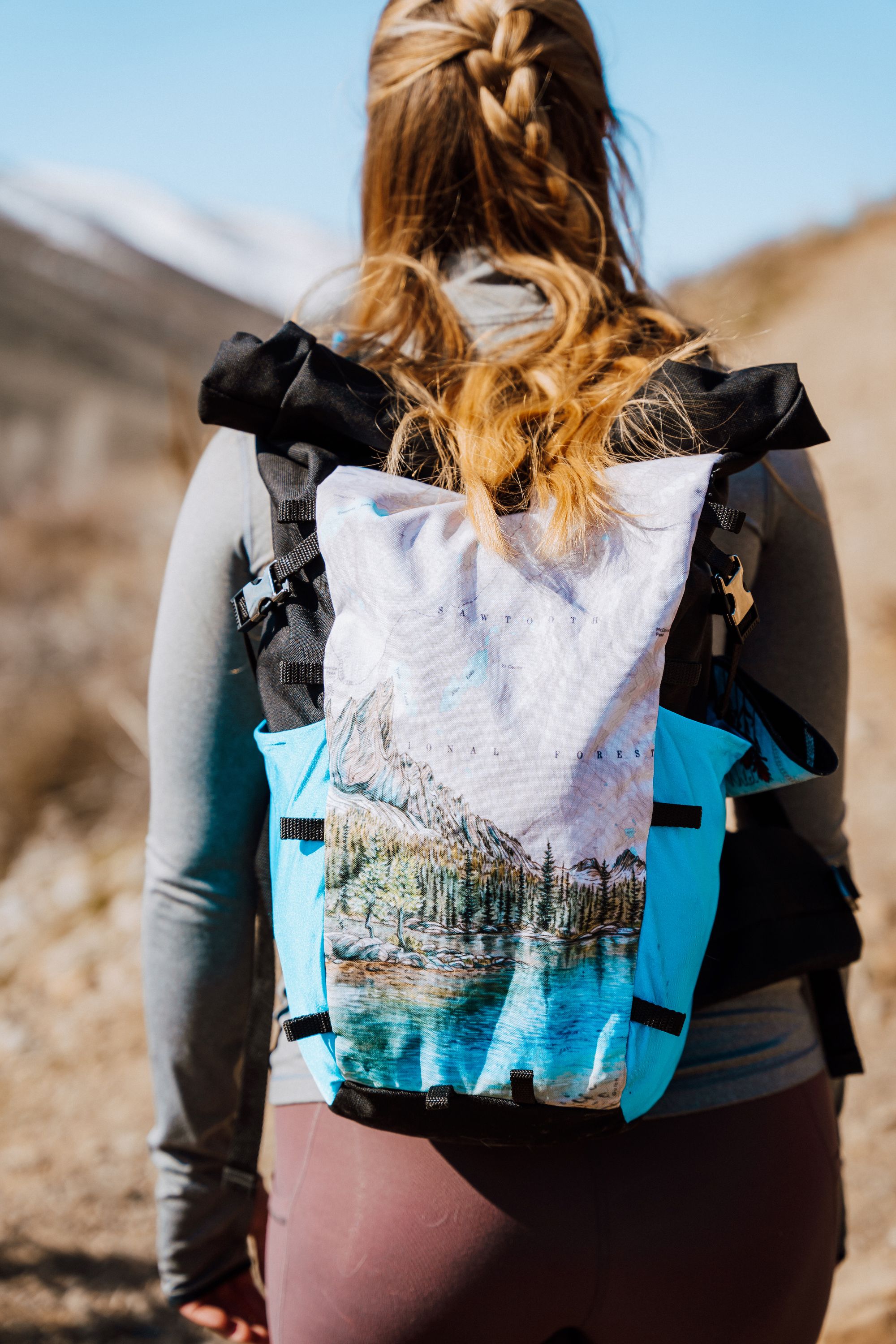 Being yourself and sticking to your values is your best bet if you want your own business to take off. Julianne believes that the best ideas come out of personal need or inspiration and that everyone has something special to offer! Wild Brush came from her creative idea to meet her need of a climbing chalk bag that was uniquely hers. Let this outdoor gear brand inspire you to take that leap of faith and turn your inspiration into something more!
---
Find more of Wild Brush here:‌‌‌‌‌
‌‌‌‌‌‌‌‌
Website: shopwildbrush.com
‌Instagram: @shopwildbrush
Like this story? Tell us yours! Share your brand story and love for your custom packaging and get a chance to be featured on the wrap! If you're a noissue customer and are interested, you can join the Eco-Alliance by clicking here and answering a few questions here.
Questions? Email us at ecoalliance@noissue.co