Throughout the last couple of years, sustainability has been one of the main things that customers expected from brands, but not a lot of them were cautious about this.
While there are a lot of brands that are willing to make the change, they don't know exactly where to begin.
In this article, we will be going through some of the best eco-friendly business ideas that can aid in reducing your business's impact on the planet.
We'll cover...
Eco-friendly hosting
Sustainable packaging
Going paperless
Let's start from the first one and work our way through all three!
Eco-friendly hosting
Traditional web hosting solutions consume a notable amount of energy and release lots of carbon dioxide into the atmosphere.
So, to show that they really care for the environment, many businesses have started implementing green hosting plans.
Even though these hosting services can be more expensive than traditional hostings, 71% of the buyers that were surveyed are willing to pay a premium for brands that provide it!
What Is Eco-Friendly Hosting?
Eco-friendly (or green) hosting is essentially web hosting that utilizes renewable energy sources (using natural resources such as sunlight, wind, or even water) to either power the web data servers or to offset the energy used by the web servers.
Here are a few green hosting options.
Green Geeks
GreenGeeks buys back 3 times the amount of renewable energy used by their servers and puts it back on the grid.
Furthermore, they plant a tree for every customer that signs up for their hosting services.
Their green hosting costs only $2.49 per month - pretty cheap, right?
Kaulo Web Hosting
In the second spot, we have Kaulo Web Hosting.
They're powered by 100% renewable energy and are loyal partners to the EPA Green Power Organization.
Kaulo has invested in energy-efficient servers and is very open about their eco-friendly business policies (they are a fully paperless company, and their employees are inspired to work from the comforts of their own homes to avoid unnecessary travel and commuting).
DreamHost
DreamHost takes a very holistic approach to provide a green web hosting service to their customers.
They partnered with power companies that use many renewable methods in order to provide them with the required energy for their data servers.
Their prices start from as low as $2.59 per month!
HostPapa
According to Hostpapa's site, they were one of the earliest companies to adopt green hosting in their plans.
They buy green energy to power their data centers, web servers, office computers, laptops, and office space.
Hostpapa also features green credentials and banners that you can put on your site to let your viewers know that you are dedicated to going green.
The main reason why Hostpapa comes in the 4th position is that it's slightly more expensive and offers less extensive features.
For example, the plan that starts at $3.95 per month only allows you to host two websites, whereas other hosts, such as GreenGeeks, offer unlimited sites.
Fat Cow
Finally, we have Fat Cow.
The business was founded in late 1998 with the idea of providing an easy-to-understand, affordable, green web hosting service.
Pretty similar to the above-mentioned companies, Fat Cow acquires renewable energy credits (wind energy) to offset their energy use.
They also inspire their employees to use eco-friendly practices at work.
Sustainable Packaging

Sustainable packaging is any packaging that provides a reduced environmental impact over using less sustainable options.
Over the last couple of years, more and more people are starting to become more aware of climate change and are requesting brands to start delivering their products in sustainable packaging.
Based on a recent analysis performed, nearly three-fourths (74%) of buyers are willing to pay for an increased cost of 10% or more for brands that have sustainable packaging.
So, why not give the customers what they want?
Here are a couple of sustainability initiatives for businesses that you can implement in your packaging.
Eco-Friendly Packaging Options

Share recycling methods
Try to share with your buyers some of the best ways that they can recycle the packaging box.
This method can be a little bit difficult because recycling can vary from one city to another.
But you can at least specify that the package is completely reusable or recyclable!
Smaller package size
Decreasing your environmental footprint can be as easy as reducing the used packaging materials - this means practicing smaller boxes and containers for your products.
Not only will this improve your brand's sustainability, but it will also lower the shipping costs for your customers.
Packages made out of recycled materials
Another great way of creating sustainable packaging is by employing previously used materials.
Paperboard cardboard is definitely one of the most obvious examples of recycled packaging.
It's made from paper pulp, straw, wastepaper, or a combination of these materials.
Additionally, the paperboard cardboard is also remarkably lightweight and can be easily shaped, making it perfect for shipping boxes.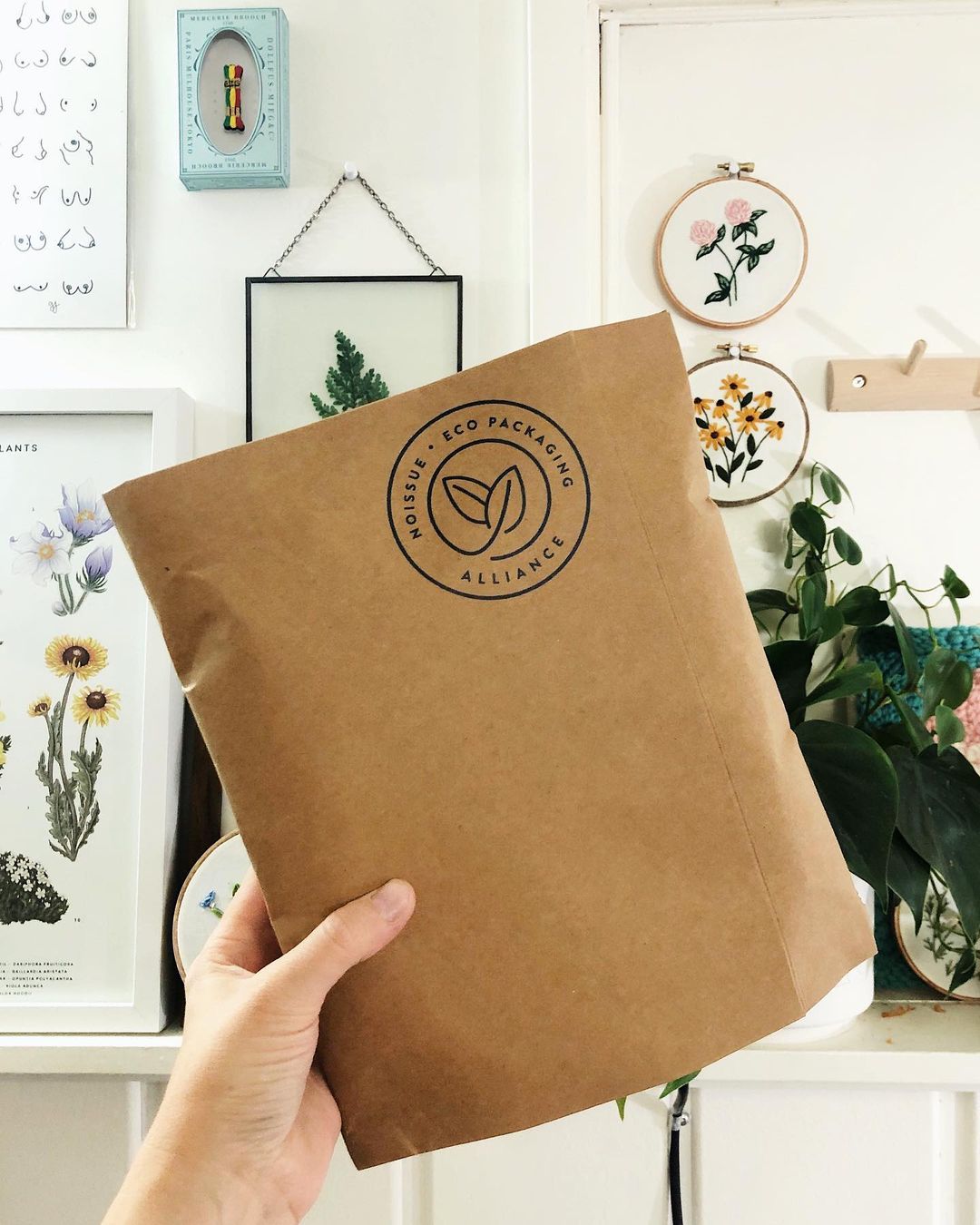 Plant-based packaging
Plant-based models are swiftly making roads into the world of product packaging.
As the name implies, these packages are manufactured out of biological sources - mushrooms, seaweed, food waste, etc.
Picking the correct plant-based packaging will depend largely on the type of products you plan on shipping.
For example, if you're a restaurant that's shipping food, then you should ensure that the material will protect the product without changing its flavor - bioplastics are a great solution.
On the flip side, if you plan on shipping large items, then choose durable plant-based materials - packaging manufactured out of corn and mushrooms.
Edible packaging
Edible packaging is constructed the same way as the plant-based options - biological sources.
However, the main difference is that these types of packaging are completely safe to eat.
Edible packaging is an excellent option for retailers that sell meals and drinks, as it could serve as a perfect addition to your sweet offerings.
Branding and Sustainable Packaging
Customers expect eco-mindedness from businesses they connect with.
Believe it or not, picking things like reusable plastic bags for your company or sharing the most common recyclable methods can really assist in the promotion of your brand.
Your customers will start noticing that you're supporting the eco-friendly movement and will start sharing it with their close ones and friends, either through social media, product reviews, or real life.
This can significantly improve your visibility as a brand and boost your sales.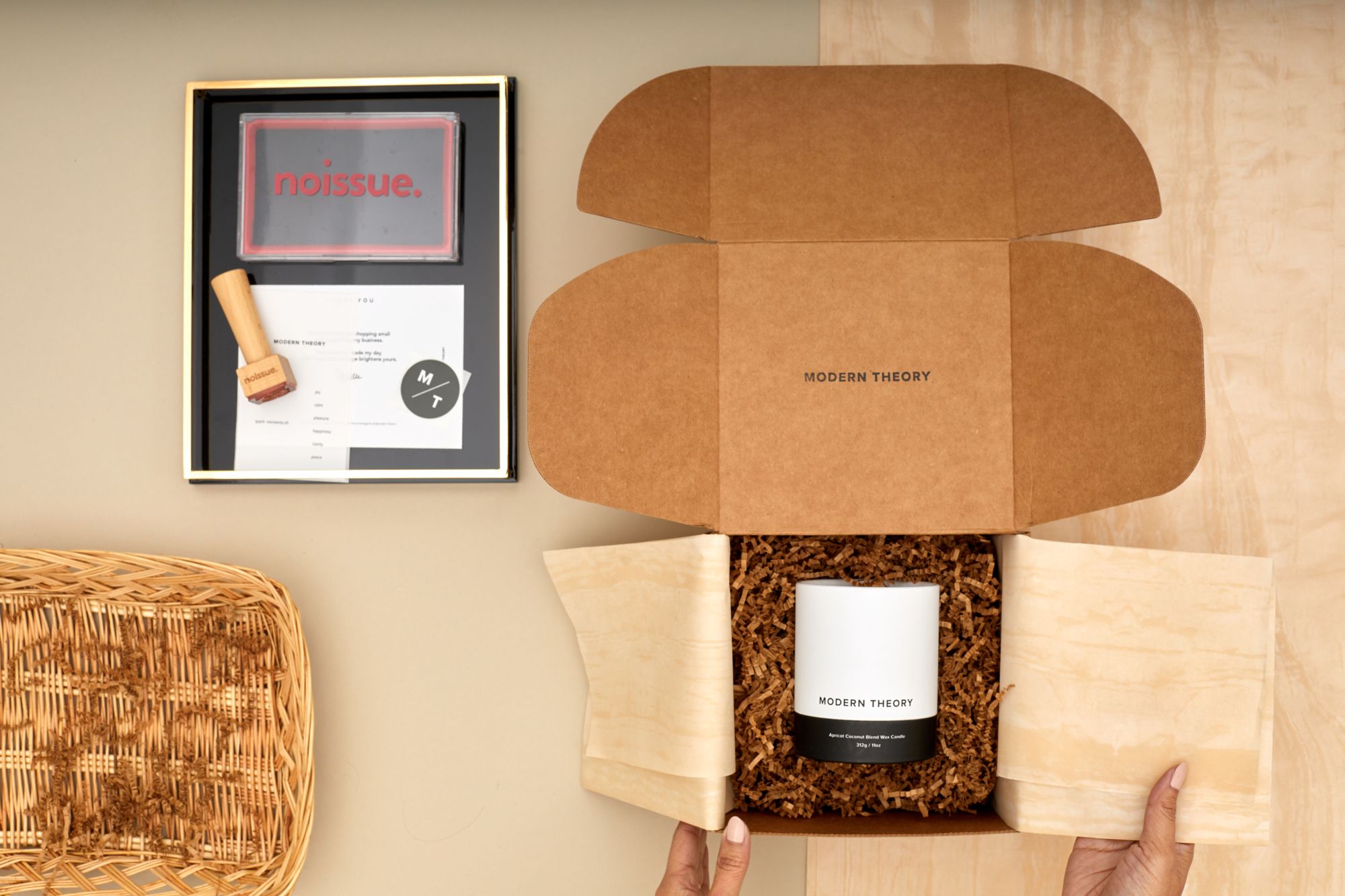 Go Paperless
When you run a business, you are probably looking for every possible way to streamline operations, cut costs, and save precious time.
Have you tried moving toward a paperless business?
The benefits of going paperless in the office could surprise you.
Paper documentation has been a significant part of running a business for ages.
It has been used for all kinds of stuff, including business cards, invoices, inserts in packages asking for a review, payslips, and many more.
Based on a recent study, the average American service worker uses over 10,000 paper sheets per year, and around 50% of the paper gets trashed in the local landfill.
As time went by, more companies started to recognize these terrible outcomes of paper and decided to take a step further in becoming completely paperless.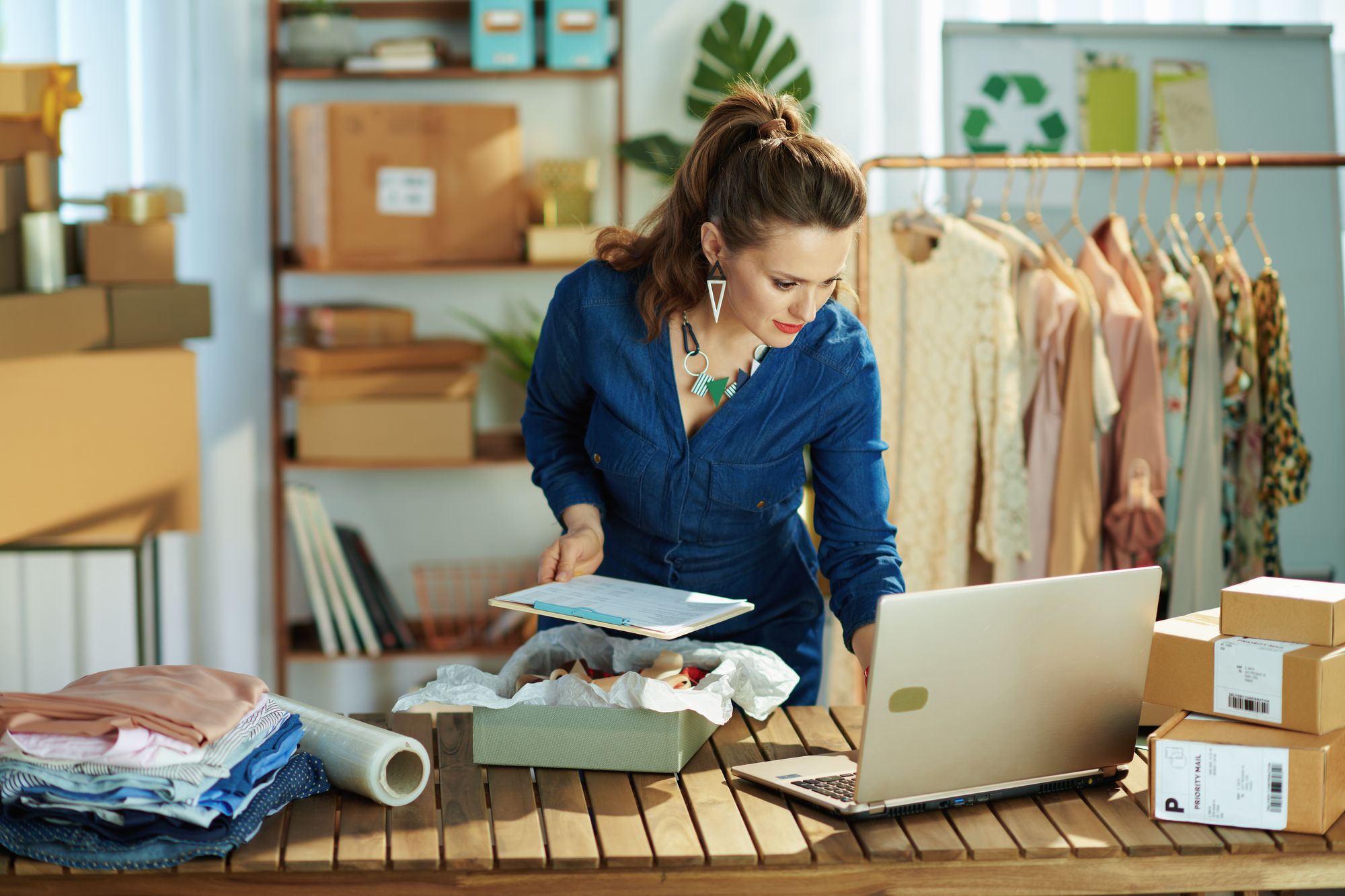 Benefits of Going Paperless
Technology has made going paperless even easier than ever before.
However, there are a lot of companies that still haven't chosen to make the switch.
Most of them are actually unaware of the incredible benefits that paper-free processes can provide, so we will briefly list all of them here:
Better Organization
Searching for a specific paper from a stack of loose documents can be seen as a pretty time-consuming and nerve-racking task to do.
And, it has been proven that an average worker spends around 10 minutes daily searching for lost documents - this is six months of your life spent searching for lost items!
Do you want to take back the time and redirect it to something that really matters for you?
Then, start by managing your paperwork and keeping track of everything through an online management app.
Going paperless will save you the trouble of keeping up with the mess.
You will also never have to worry about losing that one important invoice that you need to get signed because it slipped through the cracks.
Collaboration
Just imagine, you have a valuable document somewhere on your desk that your company really needs at the time, but you're sick or you can't make it to work because of particular reasons.
This can provoke a loss of productivity and a potential drop in customer service.
By digitizing your paper files, your entire organization gains instant access to all information that they need.
Enhanced Productivity
Productivity is the number one priority of any successful business.
Completing and filing paperwork can cause severe pressure on your time.
Generally, you can perform this a lot easier with technology by using specific applications to generate documents automatically.
Not only is this type of process a lot simpler, but it's also more reliable, as validation algorithms reduce errors and ensure complete data.
When you decrease the time needed to be used on busywork, your employees can repurpose that time to concentrate on important, value-add duties.
Apps/services that make going paperless easy
Google Drive
The first step that can tremendously help your business in the quest of becoming fully paperless is to utilize online storage services - the best and the most popular one for that is Google Drive.
You will be capable of o viewing/managing/editing documents at any time and share them with co-workers or clients through custom links.
All of this can make collaborative work more comfortable and productive without the need for any paper throughout the entire process.
Google Drive can be used on an online browser or installed, as an app, on your phone.
Evernote & Dropbox
Every paperless business requires a file management service.
Some of the most popular websites are Evernote and Dropbox.
These types of services assist you in getting rid of useless pieces of paper by allowing you to take notes, create a checklist, assemble information, and more.
It works as a personal digital filing cabinet, allowing you to put everything collectively in one spot.
Additionally, you will be capable of accessing the files from any device that's logged in to the same account.
The service includes a specific amount of storage capacity; however, you can also purchase more space if you need it.
PDF Reader Pro
What about all the previous paper documents that you already have in your office?
Well, you can digitize them as well with the help of the PDF Reader Pro.
Try PDF Reader Pro available on both platforms - iOS/Android.
Not only is this app a powerful PDF reader and editor, but also a useful PDF scanner that converts any type of written paper documents into digital files.
DottedSign
There are a lot of businesses that print out documents just so they can get the signature from the client.
However, with digitalization making a massive growth, there is a simple solution for this too - e-signature software.
DottedSign enables you to quickly create, sign, and forward contracts and orders directly from your mobile phone, replacing the requirement for a printer or scanner.
Plus, it ensures the confidentiality of paperless e-signing with an encrypted connection process, secure passwords, and digital audit trails for future evidence.
Camcard
Furthermore, how can you replace business cards?
The simple answer is Camacard.
Simply take an image of a business card, and it extracts all the necessary information like business name, position title, email, and number for you to add to the contact list and share it with partners.
You will be able to build your own e-card and exchange it with other CamCard users, skipping paper cards altogether.
Skype for Business
Everyone knows the value of instant communication software in the paperless office era, particularly when more people are working remotely.
Applications like Skype for Business allow you to interact with other workers in real-time without bothering with paper memos, reports, and other documents occupying your workspace.
Moreover, you can schedule meetings online and share materials with the help of the before-mentioned apps to accomplish a more effective collaboration.
Bonus: Avoid Greenwashing
Haven't heard of the word "greenwashing" before?
Well, greenwashing is when companies invest money and time in marketing themself as an eco-friendly business by using false claims.
There were many companies that tried these tactics and were early or later on caught for their terrible acts.
If you greenwash your business, the fallout could be enormous, and you might never get customers to trust your brand ever again.
Be honest about where you shine and where you fall short
If your business or product isn't entirely friendly to the environment, then just admit it.
Nothing is perfect, and everyone will admire your honesty.
Try to find in which particular areas your business or product is not yet green and commit to fixing that as soon as possible.
Have an FAQ on your website
Having an FAQ on your website can significantly assist in avoiding greenwashing.
This way, you will be capable of answering all the confusing questions to your customers and make everything clear for them.
So, once they purchase the product, they won't feel scammed or greenwashed!
Talk about your plan on social media and on your blog
Unless you're actively sharing your eco-friendly approach on your social media or blog, consumers won't know what you're up to.
The best way of performing this is by linking statistics on how you eliminate waste and lower emissions or beautiful pictures that describe your acts in saving the planet earth.

Conclusion
With so many consumers requesting brands for eco-friendly packaging boxes, more business owners are recognizing the opportunities and are making the switch today to ensure they are ahead of the game tomorrow.
With the assistance of our helpful article, you will be capable of becoming a more environmentally friendly brand in no time.
If you have any additional questions, be sure to share them down to the comment section, and we will get back to you as fast as possible.
---
Fera allows you to easily show & grow product reviews, photos, and videos that look great and are trusted by more shoppers. You can start using Fera for free on Shopify, Wix, BigCommerce, and Magento.