Give your events a little something extra – custom Totes, Stickers, and Cards are a great way to extend the festivities with your attendees! noissue's got you covered on sustainable party favors and packaging that's sure to be the life of the party.
@craftyfoxmarket
Dashing through the snow and over December we go – partying all the way! 🎊
Sure, our version of Jingle Bells might sound a little different. But oh, what fun it is to attend virtual and in-person events! And the month of December is no stranger to rounding out all of the year's seasonal festivities. These 6 upcoming events will be ones to remember in 2021's books!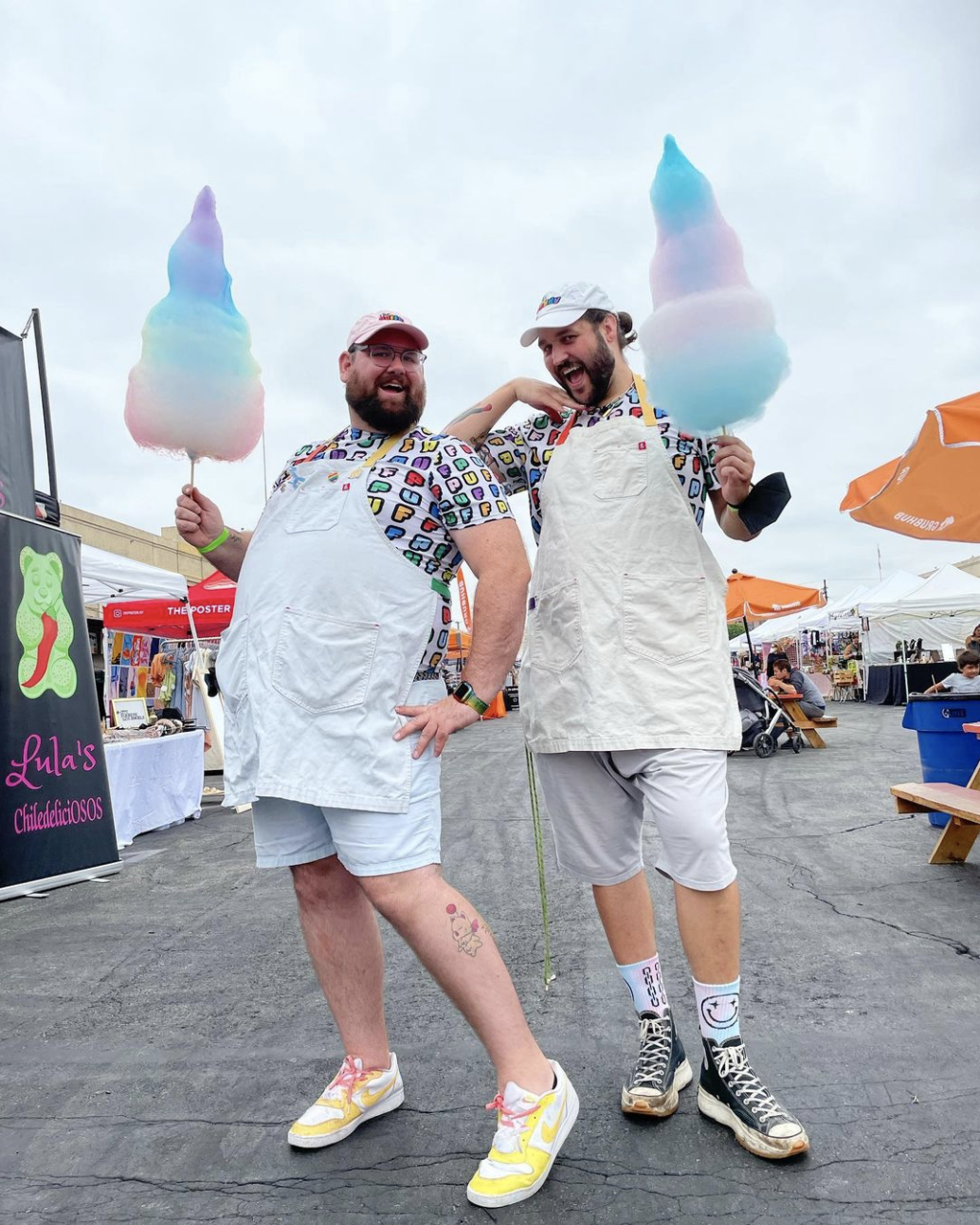 🙌 There's an event for everyone on noissue's Events Hub!

If you're in the mood for more fiestas and fun fare, definitely check out noissue's one and only Events Hub! Our Events Hub is the destination for finding events, markets, workshops, and conferences near you. For events businesses, the Hub is your go-to for connecting with other brands and entrepreneurs worldwide!
Through noissue's Events Hub, you'll gain exclusive access to our global events calendar and get the scoop on special sponsorship opportunities.
So don't be shy –  social butterflies can get in touch with us at events@noissue.co to get your event sponsored. Connect with other noissue customers, find occasions to showcase your business, and keep the party going!
💃 Get to safely stepping and spinning at in-person events.

Every event that we showcase on the Events Hub calendar is sure to be a safe time. Our partners are as passionate about providing a comfortable experience by having safety guidelines and precautions in place. So go out there with your jolly self and enjoy all the excitement that these happenings have to offer!
Let's get this party started – below, we've gathered some dashing December events to attend before the year ends. From virtual workshops full of tips and tricks to twirling about at the holiday market, the noissue Events Hub calendar has all the deets! Here are 6 events happening near you to get excited.
Smorgasburg Los Angeles
When: Every Sunday
Where: Los Angeles, California
What's happening: If you know, you know – Smorgasburg is every foodie's dream destination! Smorgasburg Los Angeles sets up their tents every weekend to gather the city's best and tastiest together for a day of food, food, and of course, food. Spend your Sunday indulging in local fare, new flavors, and a family-friendly beer garden to kick back in before going for seconds (and thirds!)
Who's behind it: Smorgasburg is the largest weekly open-air food market in America, with markets in New York and Los Angeles occurring each weekend featuring hundreds of local vendors.
Find out more: See full event details on Smorgasburg's website.
Unique Markets Portland Holiday 2021 Pop-Up
When: December 4th through 5th
Where: Portland, Oregon
What's happening: You'd better bring your Christmas wishlist! Browse over a hundred brands, designers, and artists that will be at the Portland Holiday Pop-Up market on December 4th and 5th. You and the whole family can join in on the best holiday shopping experience in the heart of PDX. Shop small, buy locally, and enjoy various activities from free holiday portraits to DIY gift wrapping!
Who's behind it: Unique Markets is independent and WOC-owned, providing opportunities that help entrepreneurs grow while creating interactive and inspirational experiences for the community.
Find out more: See full event details on Unique Markets' website.
Crafty Fox Market at Mercado Metropolitano
When: December 4th through 5th
Where: London, United Kingdom
What's happening: Knock out your Christmas shopping and support small by joining Crafty Fox Market for a fully festive weekend at Mercado Metropolitano! The Crafty Fox Market is returning in December to bring crafty shopping, fantastic food and drinks, and a whole lot of holiday fun. Shop local and small businesses offering artisan crafts, artwork, jewelry, homewares, and more!
Who's behind it: Crafty Fox Market supports emerging UK designers, makers, and artists with opportunities to showcase and sell their work across London and beyond.
Find out more: See full event details on Crafty Fox Market's website.
Direct to Consumer Executive Summit
When: December 9th
Where: Happening virtually
What's happening: Presented by FounderMade, this year's Direct to Consumer Executive Summit will be taking place online for a day filled with founder stories and talks that you can't miss! The summit will be bringing together best-in-class founders, C-Level executives, VPs, and Directors to share their expertise among innovative D2C brands. Take part in interactive panel discussions, workshops, and showcases to gain exclusive insights for your business to succeed in 2022!
Who's behind it: FounderMade is showcasing next-generation consumer brands in beauty, food, and wellness at the world's most curated summits for product discovery and brand growth.
Find out more: See full event details on FounderMade's website.
The Market Folk at Coorparoo Square
When: December 12th
Where: Brisbane, Australia
What's happening: If you're looking for the best of Brisbane's makers, then head on out to The Market Folk at Coorparoo Square on December 12th! This market will be featuring shoppable stalls from new artists, creative businesses, local artisans, and more. Take the day to shop intentionally, know where products come from, give back to the local economy, and enjoy connecting with makers and visitors!
Who's behind it: The Market Folk collaborates with some of Brisbane's newest and leading lifestyle precincts for quality curated events all year round.
Find out more: See full event details on The Market Folk's website.
Glasshouse Christmas Market
When: December 12th
Where: Auckland, New Zealand
What's happening: It's beginning to look a lot like Christmas, so make sure to get your gift shopping done at Glasshouse Christmas Market! This contemporary market will be showcasing the incredible talent of New Zealand's creative community. Entry is free at the Glasshouse Market, and stroll through 30 local New Zealand brands to shop gifts, food, accessories, home goods, and more. Be sure to bring cash for eats and treats – and plenty of holiday cheer, of course!
Who's behind it: General Collective champions small New Zealand makers and creators through hosting curated markets all around Auckland.
Find out more: See full event details on General Collective's website.
Bright and Playful Downtown Elopement
When: December 15th
Where: Las Vegas, Nevada
What's happening: This won't be your typical New Year's Eve elopement shoot! The Shootout Society will have everything set for a bright and bold day for photographers of all levels aiming to shoot unique, quirky, and creatively styled elopements with dream clients. Think colorful, modern, and grand – Vegas-style, baby! The Shootout Society coordinates all the deets, so you just have to show up and shoot.
Who's behind it: The Shootout Society is a digital community that empowers photographers to pursue their sense of passion and build a business and life they love.
Find out more: See full event details on The Shootout Society's website.
Coffee & Connect: Interviewing
When: December 17th
Where: Happening virtually
What's happening: December's Coffee & Connect will be covering the art of interviewing at your best! This interactive virtual networking event presents the opportunity to meet like-minded people looking to connect on interviewing tips and tricks. Whether you're seeking inspiration or exploring new career opportunities or connections, you won't want to miss this! Join Ladies Get Paid for a midday coffee break on the 17th and mingle with people from around the States!
Who's behind it: Ladies Get Paid champions the professional and financial advancement of women, providing access to education, resources, and community.
Find out more: See full event details on Ladies Get Paid's website.
🎁 Wrapping it up

Jingle rock on and fire up the festivities this December! Don't forget to check our Events Hub calendar for more upcoming events to attend. And if you didn't see an event near you, no stress – simply filter events by location on the calendar, and pen your RSVP into your planner!
Want to have your brand's next event sponsored by noissue's Events Hub? Send us an e-shout to events@noissue.co, and submit your event's info here. Here's to happy holidays, an amazing new year, and even bigger and brighter bashes to come on the horizon!