Instagrammable packaging can feel like the table stakes in today's competitive marketplace. But pretty packaging does come at a price! Navigating the ins and outs of the packaging industry, with its minimum order quantities (MOQs) and lead times, can feel pretty daunting for brands.
So how can you keep your packaging costs down, while still creating the memorable experiences that your customers expect? We're here to tell you exactly that. Read on to find out our top recommendations for the best cost-effective packaging solutions and some useful insights on making your packaging lighter and cheaper.
Why does packaging matter so much?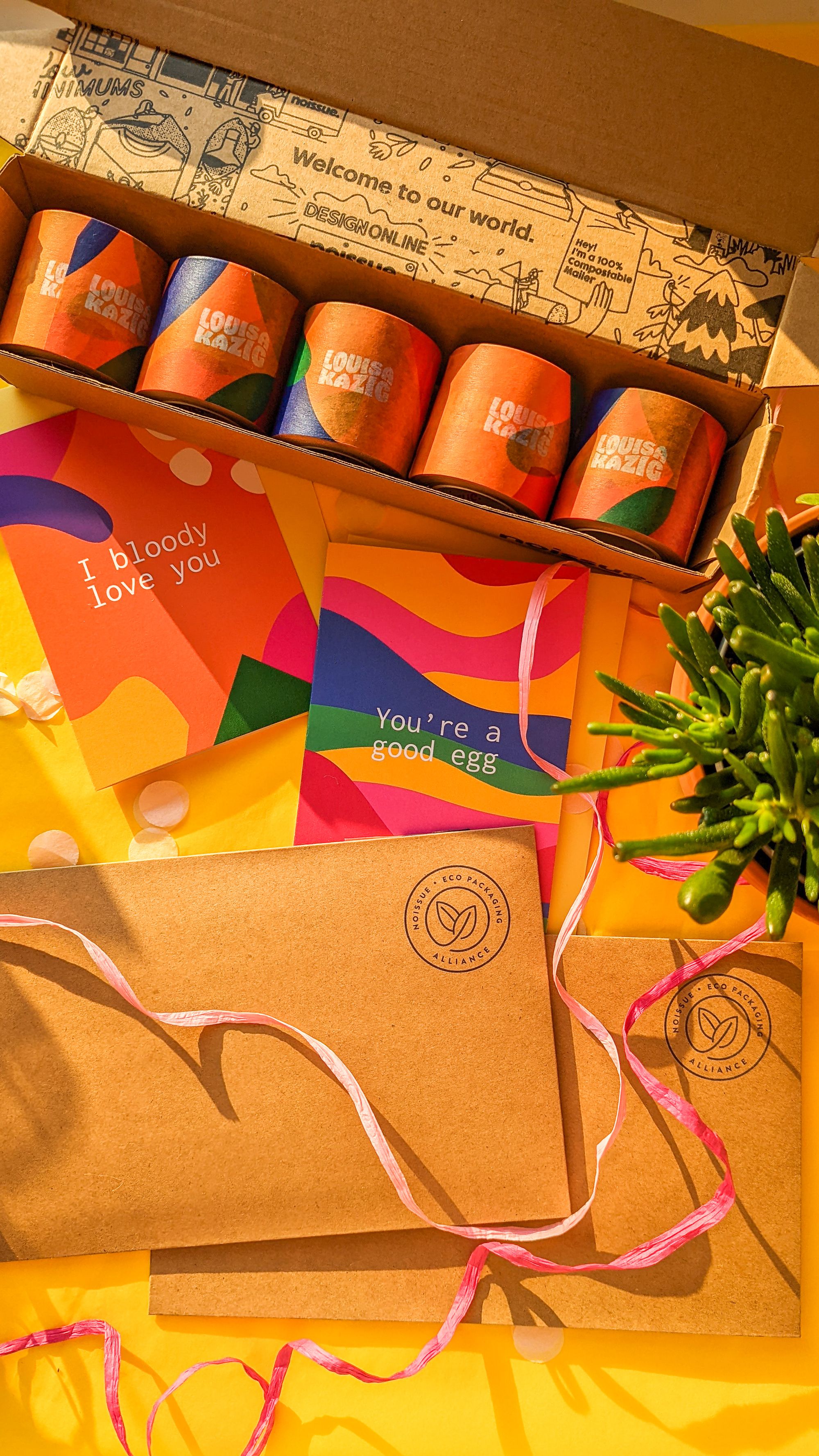 Many small business owners don't give a second thought to packaging. What they fail to understand is that no matter the business model, they are always going to need some form of packaging. A small efficiency improvement can save them a significant amount of money on shipping and handling. There are other reasons too, some of which are discussed below:
1. Packaging offers the first tangible impression of your brand

Picture finding an online order delivered to your doorstep. Which is going to excite you more: an ordinary cardboard box or an attractive custom box in brand colors?
The growing reliance on online shopping means that an ecommerce delivery is no longer memorable in and of itself. To forge a stronger relationship with customers during the post-purchase experience, you need to make this moment count.
Customized packaging is a powerful tool that can create an engaging unboxing experience. Something as simple as an attractive insert or gift wrapping can determine whether a customer purchases from you again or not. So choose wisely.
2. Packaging has an impact on the environment

Ecommerce is responsible for rising levels of packaging waste. According to the EPA, packaging waste makes up roughly 30% of U.S. waste every single year.
Young consumers are also far more conscious of the impact of their purchasing decisions. According to Deloitte, 45% of Gen Z shoppers have stopped supporting certain brands due to sustainability concerns.
In this climate (no pun intended), an eco-friendly packaging design is an important signal to your customers. It says that your brand is doing its bit to protect the planet and minimize its carbon footprint. This is a growing necessity to attract shoppers.
3. Packaging keeps your goods safe in transit

We can't forget about the core purpose of packaging: to avoid damage while orders are in transit. Broken or damaged products are costly to replace. Plus, it's hardly going to impress your customers. Making sure your business invests in durable packaging is key to preventing negative delivery outcomes.
4. Packaging is a big ongoing cost

It's no secret that your packaging needs represent a significant expense for your business. Every order you receive needs to be packaged securely to keep it safe. This needs to be done while still optimizing for cost and appearance. In sum, it's a tricky line for businesses to walk.
How much does packaging cost for a small business?

This is a simple question, but the answer is a little more complex.
The packaging cost per unit depends on a few variables. This includes:
The size of the order being placed.
Whether it's a custom or generic design.
Whether it has any specialized qualities, like heat-resistant or waterproof packaging.
The raw materials required, such as paperboard or plant-based substances.
Packaging accessories generally have a smaller price point than large containers like boxes. Custom inserts, such as labels and printed cards, range from $0.50 to $1.25 per unit. Custom boxes can set you back anywhere from $3 to $10, depending on the quantity and box size.
But there's more to packaging prices than just the upfront unit cost. Businesses also need to consider how their packaging design will affect their shipping costs.
The overall size and weight of a package has a massive bearing on how much it costs to ship. Bulkier packaging means a higher dimensional (DIM) weight and therefore higher shipping costs.
For example, a cardboard box will always be more expensive to ship than a smaller kraft mailer. Som even if you secure a great deal on cheap boxes, these savings could easily be erased by the higher cost of shipping.
In sum, overspending on the wrong type of packaging is a big hit to your bottom line — in more ways than one. This is why businesses need to explore compact, lightweight, and cost-effective packaging solutions to maintain affordability.
6 cost-effective packaging solutions to consider for your business 📦

The first step towards making your packaging lighter and cheaper is to invest in the right packing solutions. Here are some of our top recommendations.
1. Compostable Mailers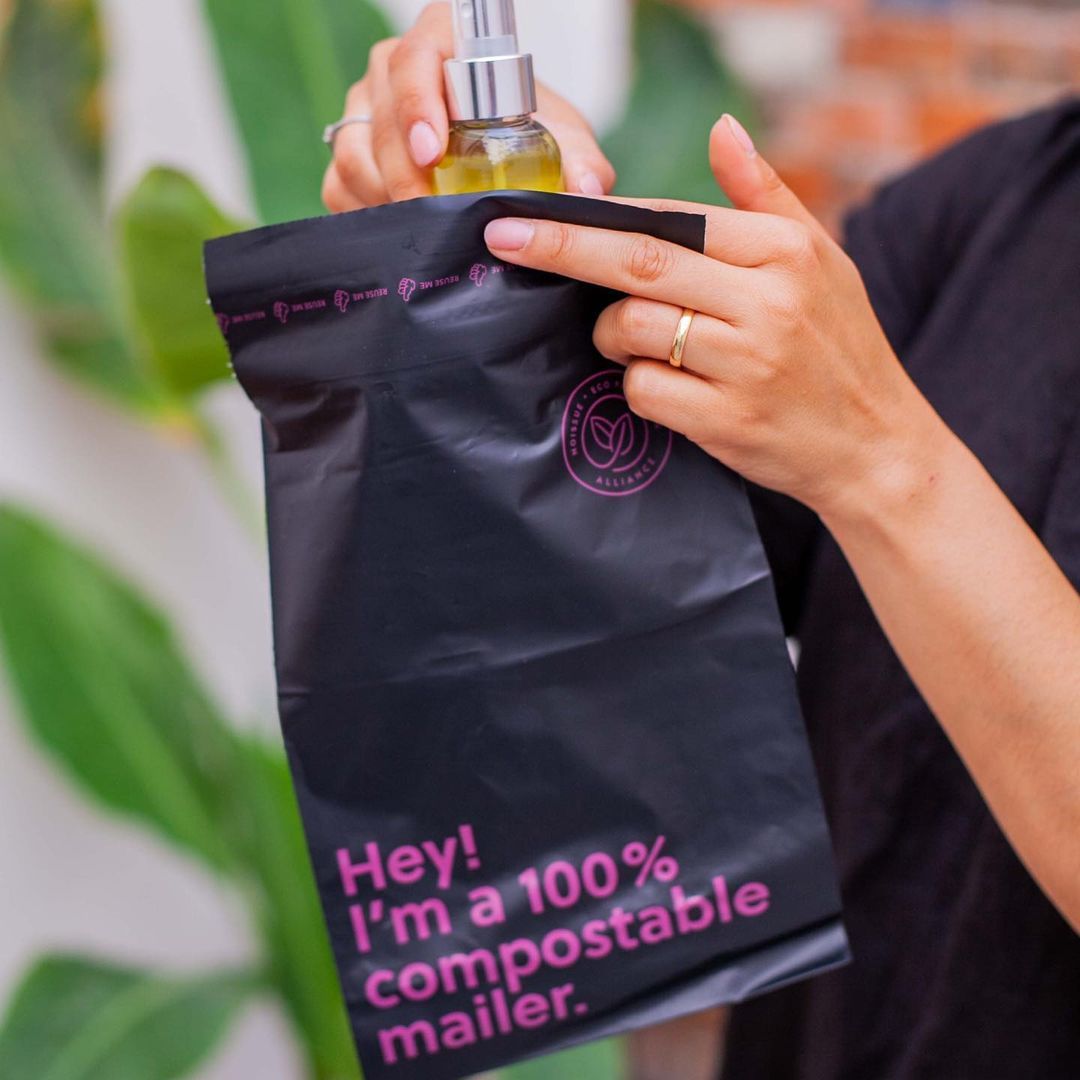 Mailer bags are the ideal packaging solution for ecommerce businesses that are shipping robust, lightweight products. Mailers are more affordable than boxes per unit, and cheaper to ship due to their low DIM weight.
In addition, noissue's plant-based Compostable Mailers offer the perfect eco-friendly disposal. Place the mailer in a home compost heap and it will break down in 180 days. No non-earth-friendly residues are left behind.
2. Tissue paper

Tissue paper is a super versatile packaging element for ecommerce sellers. Tissue can be used as lightweight padding for products, to line the inside of boxes, or as filler to keep items secure in transit.
Best of all, custom-branded tissue paper provides you with a wonderful canvas to show off your brand and delight customers.
3. Recycled mailers

High-quality recycled mailers are another great option for businesses looking for an eco-friendly packaging option. This gives plastics another shot at life, while also providing your customers with a return-ready solution. noissue's Recycled Mailers contain an extra adhesive strip for secondary use. They can be recycled wherever soft plastics are accepted.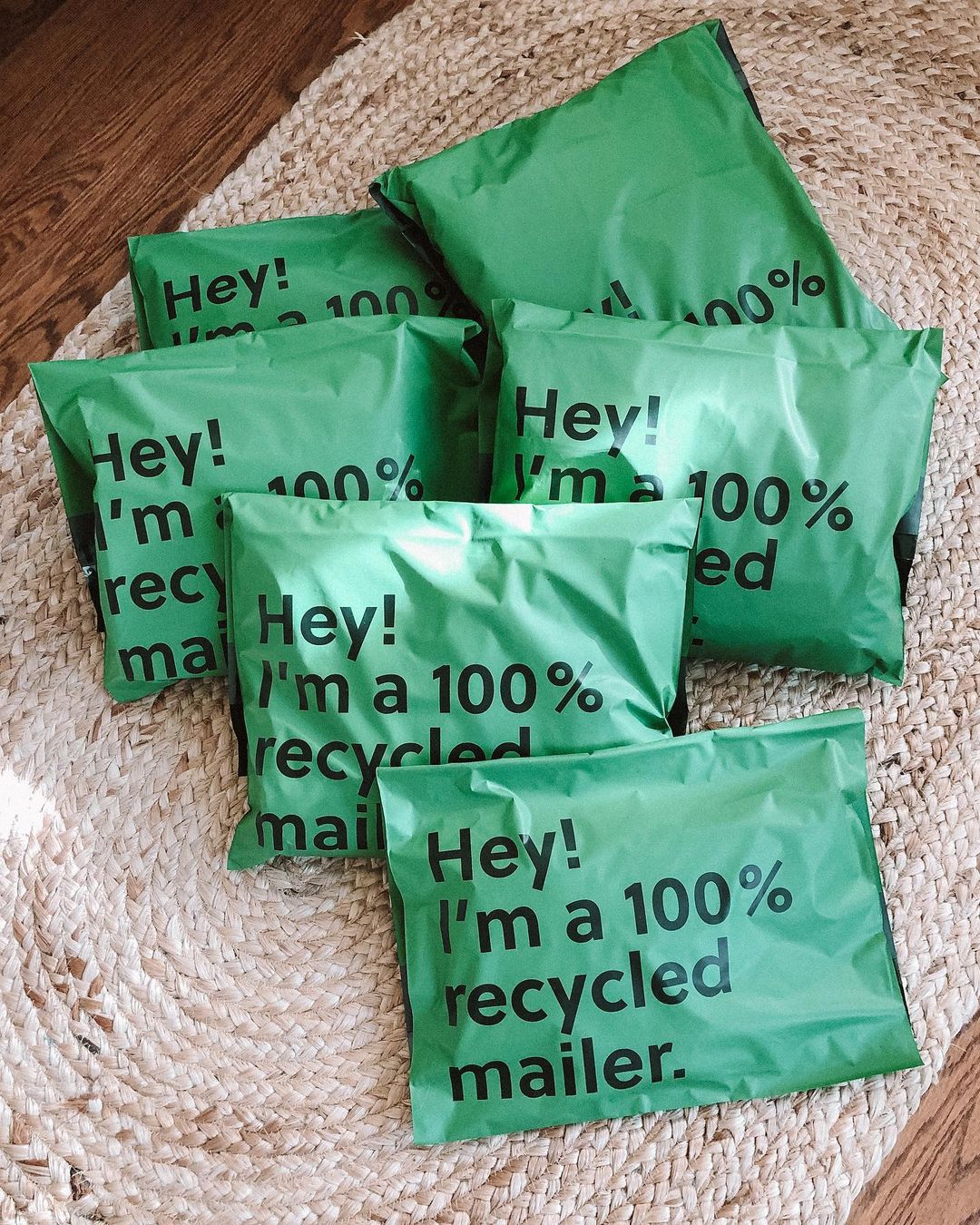 4. Custom tape

Custom packing tape is a cost-effective way to both secure and liven up plain packaging without adding weight. Custom tape has a lower MOQ than other types of packaging, making it much more accessible for small businesses. Best of all, a little goes a long way.
5. Custom stickers

Stickers create a fantastic focal point within your packaging design. This makes them the ideal place to put key brand elements such as your logo, brand name, or social media handles. If Custom Boxes or Mailers are currently outside of your budget, stickers present a great low-cost alternative.
6. Card inserts

Custom inserts add a memorable twist to the unboxing experience. It's a clever way to keep the dialogue going by giving your customers a call to action when they receive their order. Packaging inserts can take the form of thank you notes, product instructions, coupons, giveaway invites — whatever your brand desires.
6 more ways to save on packaging costs in ecommerce 💸

Besides switching to the lightweight and eco-friendly packaging materials discussed above, there are other ways to make your packaging more economical. Here's a look at some of them.
1. Set yourself a budget for the cost of packaging per order

Creating a fabulous unboxing experience is memorable for your customers. But the costs can add up quickly.
To maintain decent profit margins, the cost of packaging per order needs to stay manageable.
Adding additional packaging materials on an ad hoc basis can cause your cost per order to spiral. It's far more cost-effective in the long term to consider what a full redesign could do for you.
What is your packaging currently costing you? What may create some cost savings? Asking these questions will help you set a reasonable budget for your needs.
2. Come up with a packaging plan for different types of products

No business should be packaging orders on the fly. A lack of consistency in your packaging leads to increased wastage — and even damaged products.
For example, soft and lightweight products such as apparel are well-suited to mailer bags. But products like electronics and home decor require sturdier, corrugated boxes for shipping to avoid transit damage.
Your packaging process also needs to factor in the right-sized container for each order. Using an oversized box requires void fill such as packing peanuts or bubble wrap to cushion items. These expenses can be reduced drastically by using smaller boxes.
3. Find secure, efficient ways to store your packaging

Ordering custom packaging is exciting, but it's important to remember that you need somewhere to store it.
No matter whether you're working out of — your office, home, or garage — you need a place to keep your packaging supplies until they're needed. While packaging options like paper bags, poly bags, and inserts don't take up much space, shipping boxes and tissue paper can be more difficult to store while avoiding damage.
If you don't have an effective storage strategy, you may be forced to place smaller packaging orders more frequently. This means missing out on volume-based discounts. Over time, this results in significant cost savings being left on the table.
Packaging materials like cardboard boxes are vulnerable to damp, humid environments. So make sure that your storage area is cool and dry. Stacking your containers on pallets or shelves while flattened also frees up space and reduces the odds of damage.
4. Train your staff on how to package orders

A key reason why many ecommerce brands use more packaging than necessary? Because the staff isn't being trained on how to optimize packaging use.
Using a few extra lengths of packing tape to seal a box might not seem like a big deal. But over time, this adds up to packaging materials running out more quickly and needing to be replaced. This means higher material costs for your business and more wastage.
Instead, make sure that team members are brought up to speed on your packaging process and how much should be used. Your staff (and your bottom line) will thank you.
5. Look for packaging solutions with multiple uses

Even with volume-based discounts and careful budgeting, the cost of packaging quickly adds up. A savvy way to save money is to invest in product packaging that accomplishes multiple uses with your design.
For example, custom-branded stickers create a wonderful focal point in your packaging design. But have you considered using them as a gift with purchases, or to seal up your mailers? Add a QR code to your sticker design, and you can even turn your packaging into a referral channel!
In sum, you can maximize the value of packaging products by ensuring that they are fulfilling another role within your design. This keeps your packaging costs down while also simplifying the packing process.
6. Know when you're ready to reorder packaging

This might sound basic, but it's important to know how long each order of your packaging materials is going to last you.
The more units you order at one time, the less often you will have to place orders. Bigger orders are also more likely to qualify for a lower cost per unit. However, you will need to pay more upfront, which is a big investment for small sellers. It's all about finding a balance between cost savings and cash flow.
If you reorder packaging supplies sooner than necessary, your business will face higher overall packaging costs. You need to pay close attention to your average monthly order volume and how many units of packaging are used per order. Make sure that you understand the lead time of your packaging supplier and their supply chain.
Different packaging materials may also run out at different times, so make sure that you're setting appropriate reorder dates for different types of packaging.
Wrapping it up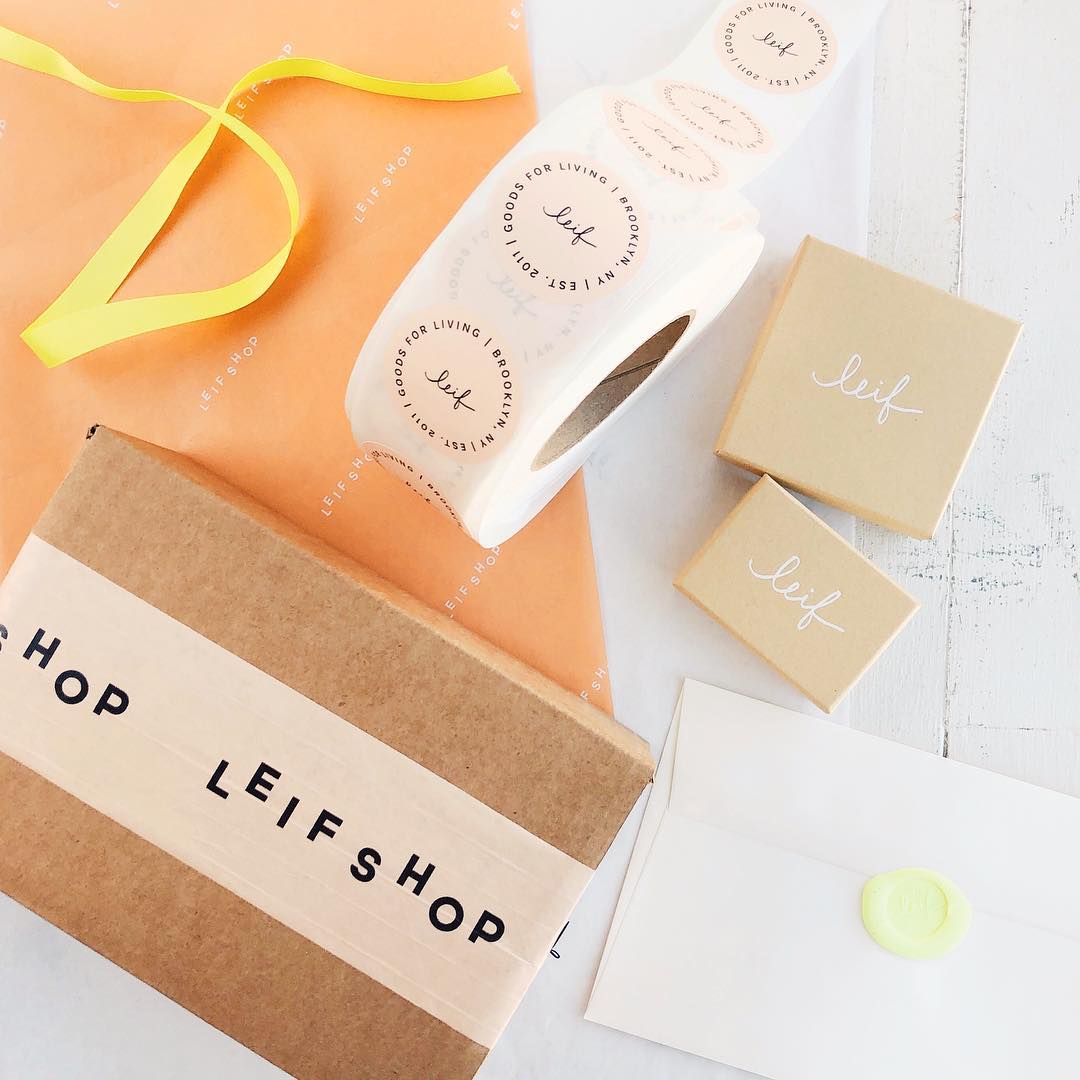 A wasteful packaging design isn't just bad for the planet, but also for your bottom line. Overspending on packaging that adds to your DIM weight or creates a forgettable experience is a missed opportunity to build loyalty and cut running costs.
Investing in cost-effective packaging solutions that wow shoppers and keep our costs down is the key to maximizing your investment — and keeping your customers happy. Check out our complete range of beautiful, sustainable, and cost-effective packaging solutions that fulfill every need.