This year, it's time to level up and embrace new ways of working to grow your brand! We tapped our industry partners from across the ecommerce world to share their most anticipated trends and top tips for growth to ensure your brand is poised for success in 2022. Check out their advice below that covers ecommerce store design, logistics, sustainability, customer service and more.
Focus on building a custom shopping experience

In the coming year, it will be more important than ever that you differentiate your brand in the eyes of your target audience. To stand out from your competitors, your store needs to look and feel a step above the rest — something shoppers can't help but remember.
Being able to customize your store pages simply will ensure that you can make regular updates to your store and your visitors are consistently wowed as they shop. By using an intuitive page builder, you can build and edit stunning store pages without messing with code.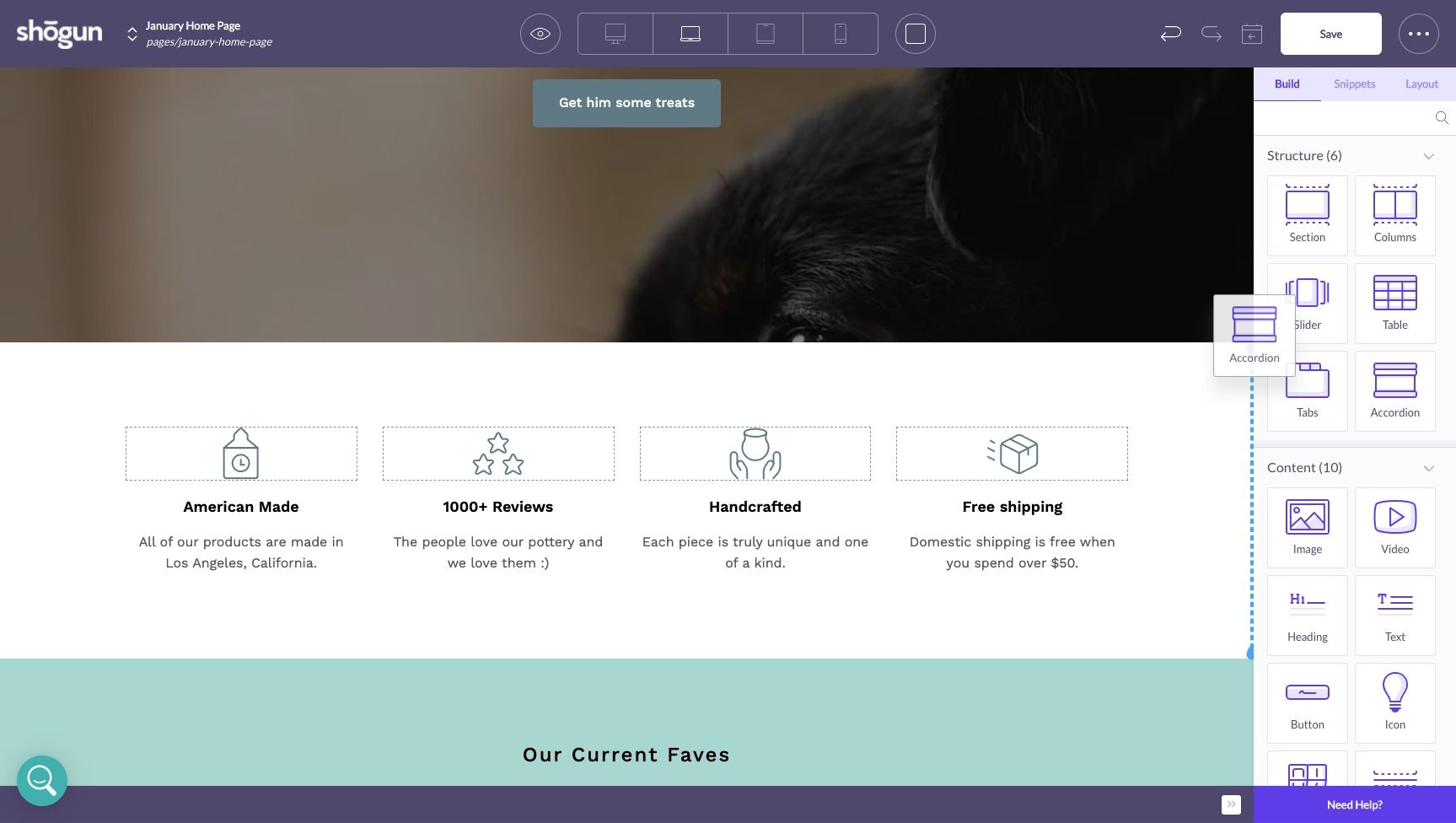 When you have a super editable store, you are able to quickly adapt as new products launch, seasons shift, and big sales approach. A drag-and-drop page builder cuts out developers and allows you to create and update your most important pages on the fly.
Sean Flannigan, Content Marketer at Shogun
Stay relevant by ensuring you deliver valuable content

In 2022, ecommerce is going to continue moving towards the importance of community, while at the same time making social commerce the forefront. Brands that are strengthening their relationships with customers between purchasing events are not only going to stay top of mind but their customers will have strong brand loyalty because of the feelings they get when they think about a brand and what it stands for — not just the price.
Recognizing where your customers want to interact, and motivating them to engage with you and other members of the community while they are there will make brands the de facto choice for their potential customers.  
Do an audit of your customer and newsletter demographics, your social media following, and your most loyal brand advocates. This will help you decide what kind of content you should be creating for your community and where it should live to provide the most value to your audience, and you can stop wasting your time on channels, mediums, etc that don't resonate with your core customers.
Tim Peckover, Sr. Manager (Marketing & Community) at Smile
Don't underestimate the importance of relationships in business

Heading into 2022, the client experience will be more important than ever for independent businesses. In order to build long-lasting relationships, business owners will need to focus on improving each step in their client flow, from discovery to payment and communication.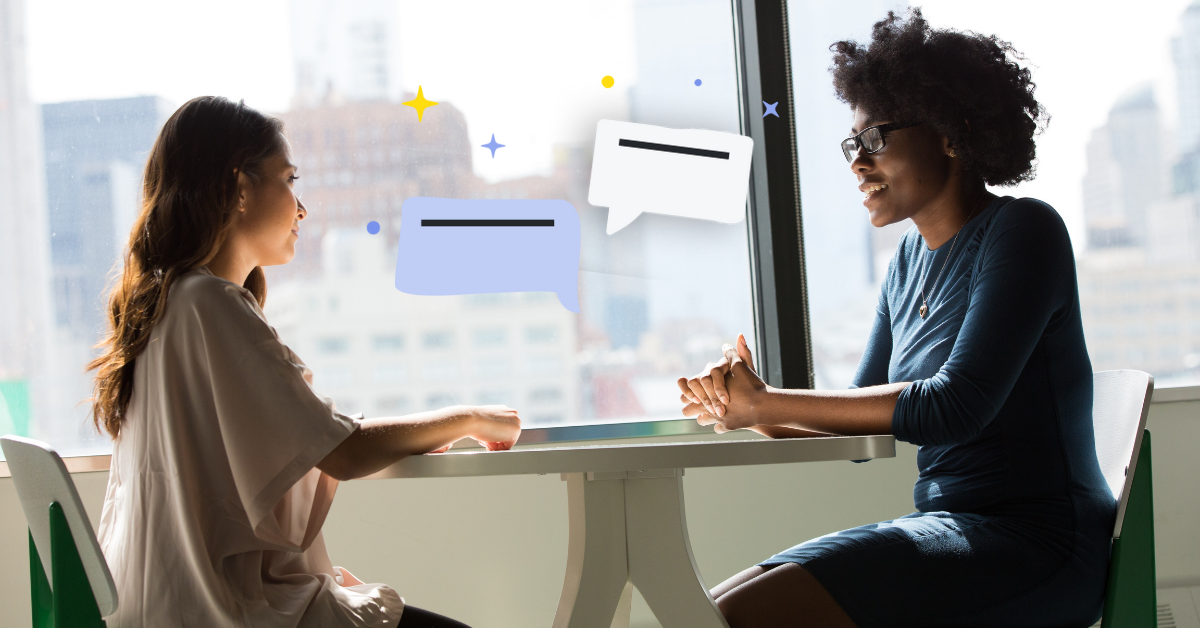 To improve your client experience, take the time to map your typical client flow in the new year (you may even have multiple if you use a specific flow for each project or client type). Think about your ideal client or customer and how they find you, how they move through your booking process, and how you move the project or service toward completion. Once you have everything mapped out, determine where you can make improvements to streamline the process and remove any friction.
Claire Bough, Associate Content Marketing Manager at Honeybook
Ensure that your logistics backbone is set-up for success.

While this isn't the fun side of ecommerce, supply chain issues and delays will continue to be part of our reality. Streamlining your supply chain and logistics strategy will be critical for success in 2022 to circumvent these disruptions, from COVID outbreaks to port congestion. If the last couple years have taught us anything, it's to be prepared for anything and plan for the 'just in case.' Despite all of those external factors, brands must focus on customer loyalty and breaking past the competition. To keep customers coming back, you need to meet expectations around everything from delivering orders on time, to providing memorable experiences.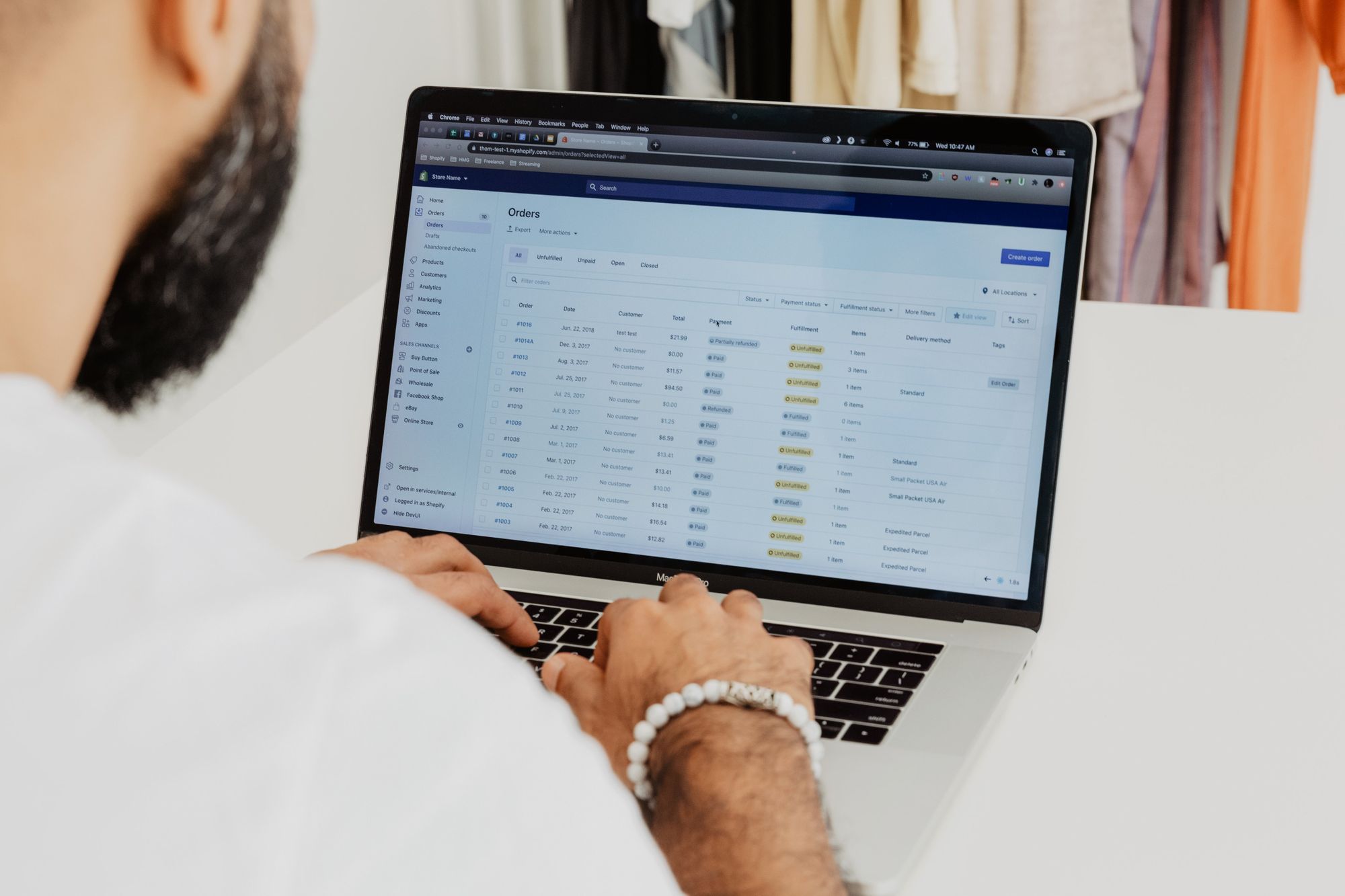 You need a strong logistics backbone to succeed in 2022 and beyond. This entails:
Improving inventory forecasting and finding ways to reduce the lead and transport times of getting inventory from your manufacturer
Scalability to handle an increase in orders (you want to grow, right?)
The ability to start selling on new platforms — and fulfill requirements according to each specific channel (from EDI compliant systems, to integrations and service levels that support 2-day shipping badging)
Deciding how you will expand your geographical footprint by distributing inventory across regions (or countries) to reduce transit times and shipping costs (this is very difficult to replicate and manage on your own, so fulfillment companies can be a great option, enabling you to compete with giant retailers without having to invest in the infrastructure yourself)
Kristina Lopienski, Director of Marketing Communications at ShipBob
Take a leaf out of Gen Z's book and invest in sustainability

One thing the global pandemic has taught us is just how fragile humanity and the planet is, which is why 2022 will be a year for brands and consumers to hit the reset button on sustainability.  We know that Gen Z is emerging as the sustainability generation. COVID didn't kick start the green revolution but as Forbes rightly explains, "it has put it into hyperdrive, and Gen Z is in the driver's seat."
In a recent survey, 86 percent of Sendle customers said carbon neutral shipping is important to their business and they're all passionate about sustainability - from the way products are made and sourced through to the packaging and shipping.
So what if we told you that there was a simple, actionable way to bring your carbon footprint down to zero? Carbon offsetting is how.
Carbon offsetting is the next step that comes after reducing your emissions with as many 'reduce, reuse and recycle' practices as possible.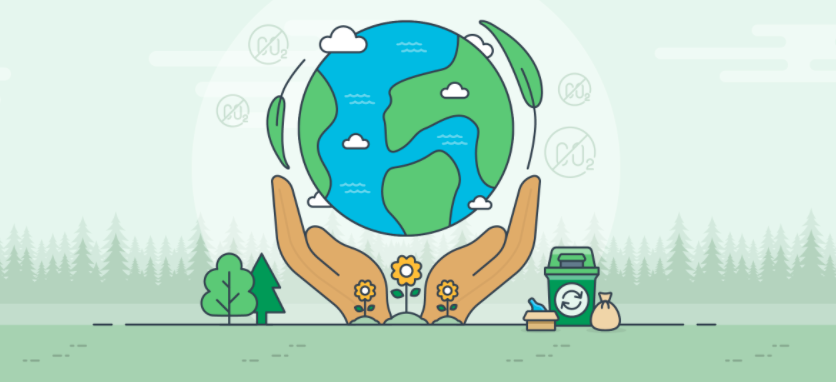 Once this is done and dusted, small businesses can invest in environmental projects by purchasing 'carbon credits' from organizations like South Pole Group who will get rid of those often unavoidable, leftover emissions on your behalf. Your investment will get to work right away, helping to plant trees, fund wind farms, replant vegetation and maintain diverse habitats.
Greenifying your business operations in 2022 will be key to your long-term success and Gen Z will thank you for it!
Hannah Belcher, Head of Communications at Sendle
Sync your systems to ensure your data is accurate

In 2022, how product data is gathered, structured and managed for sustainability claims will be of growing importance. This will require teams to start using a more specific suite of connected digital tools both internally and with their supply chain partners. This, in combination with remote/flexible working, which is here to stay, will mean that design, product development, sourcing, supply chain and marketing teams need to be working more closely together in cross-functional, shared systems. Moving away from a series of disconnected spreadsheets will enable teams to be more agile and work more cohesively together.
Start researching industry-specific software (Product Development, PLMs, Critical Path, ERP, Supplier Relationship Management, sustainability management software.). Explore digital tools together with your suppliers to see what will work for them too.
Flora Davidson, Co-Founder & Head of Product at SupplyCompass
Reimagine the role of packaging as a form of direct marketing

Going into 2022, your packaging is an incredibly important part of the customer experience. In a digital world where the online marketing and advertising space is incredibly saturated, your ecommerce packaging is valuable real estate.
Consider this: packaging is the first physical touchpoint your customer will have with your brand. It's a unique opportunity to create a form of branding that's real and tangible that your customer will experience, rather than just scroll past on a feed.
It's also a cheaper and more direct solution than other online advertising and marketing vehicles. If you're not thinking about personalizing your packaging, you're not making the most of a vital channel of communication!  
Creating a layered, immersive experience through packaging will establish a connection and love for your brand, encourage customers to share this experience within their own communities (on social media or through word-of-mouth) and turn a one-time customer into a loyal repeat spender.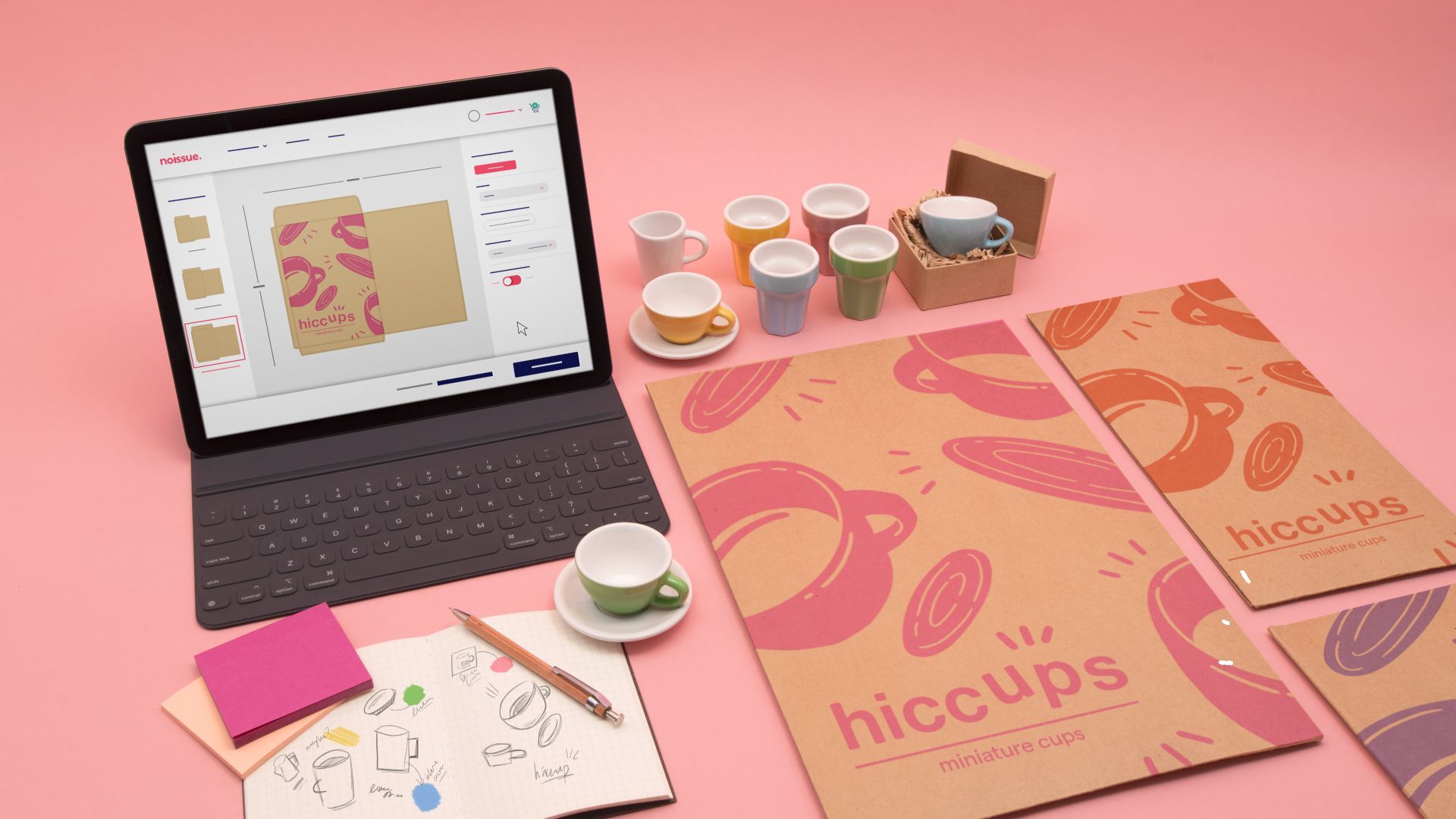 Make sure you do your research to find out what custom packaging would best suit your business. To get started, we'd recommend checking out our guide to designing effective ecommerce packaging.
Elly Strang, Content Manager at noissue
And there you have it! Seven ways to scale your business in 2022 based on anticipated trends from experts across the ecommerce space. We all wish you unmatched growth and continued success this year and beyond!
Special thanks to our contributing partners: Shogun, Smile, Honeybook, ShipBob, Sendle, SupplyCompass