Growing up is not always easy; it may also be fun and exciting, confusing but enlightening, and a lot of other things combined. But it is not something you cannot overcome without a little help on the side—that is where Anyway comes in.
Keeley McNamara and Jen Swetzoff, two childhood friends, founded Anyway. Together, with Keeley's experience as a certified nurse midwife and Jen's experience as a writer and editor, they ensure that Anyway will become an indelible source of information and inspiration for young people ages 9 to 15.
Anyway is a magazine created to provide support and knowledge that sometimes goes unasked about the mind, the body, culture, fashion, friendships, hobbies, interests, and more. Anyway has so far published two issues, the most recent of which, Issue 02, was released this June for spring and summer 2023.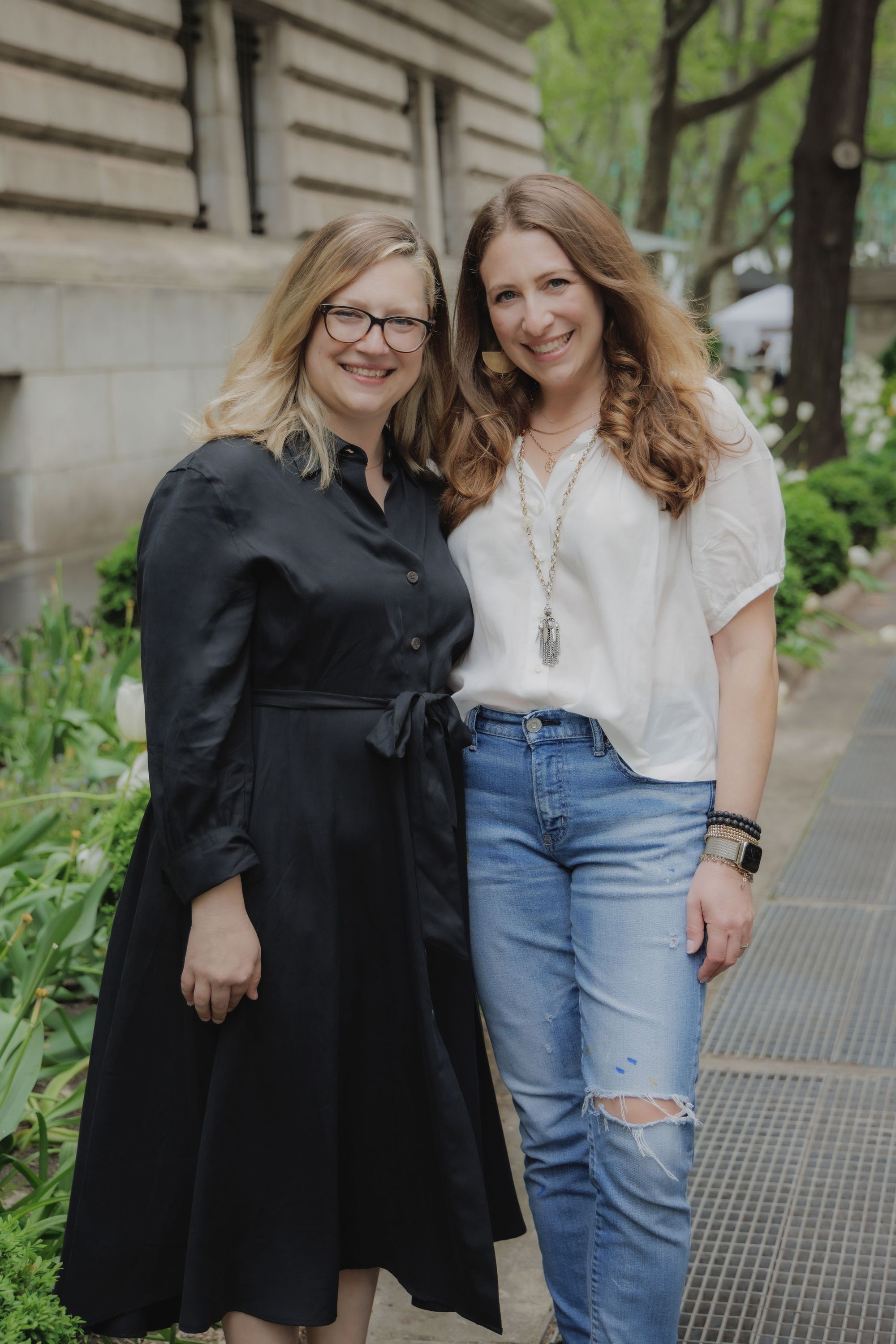 To help keep their shipments looking on-brand and in style, Anyway partnered with noissue to showcase the brand's fun elements on high-quality and sustainable packaging, most of which are made with 100% FSC-certified materials. Learn about Anyway's sustainable packaging essentials and more here!
Tell us a bit about your brand, introduce it to the world!
Anyway is a new magazine for tweens, covering the kinds of stuff kids want to know about when they're growing up—smartly, honestly, and with a joke or two mixed in.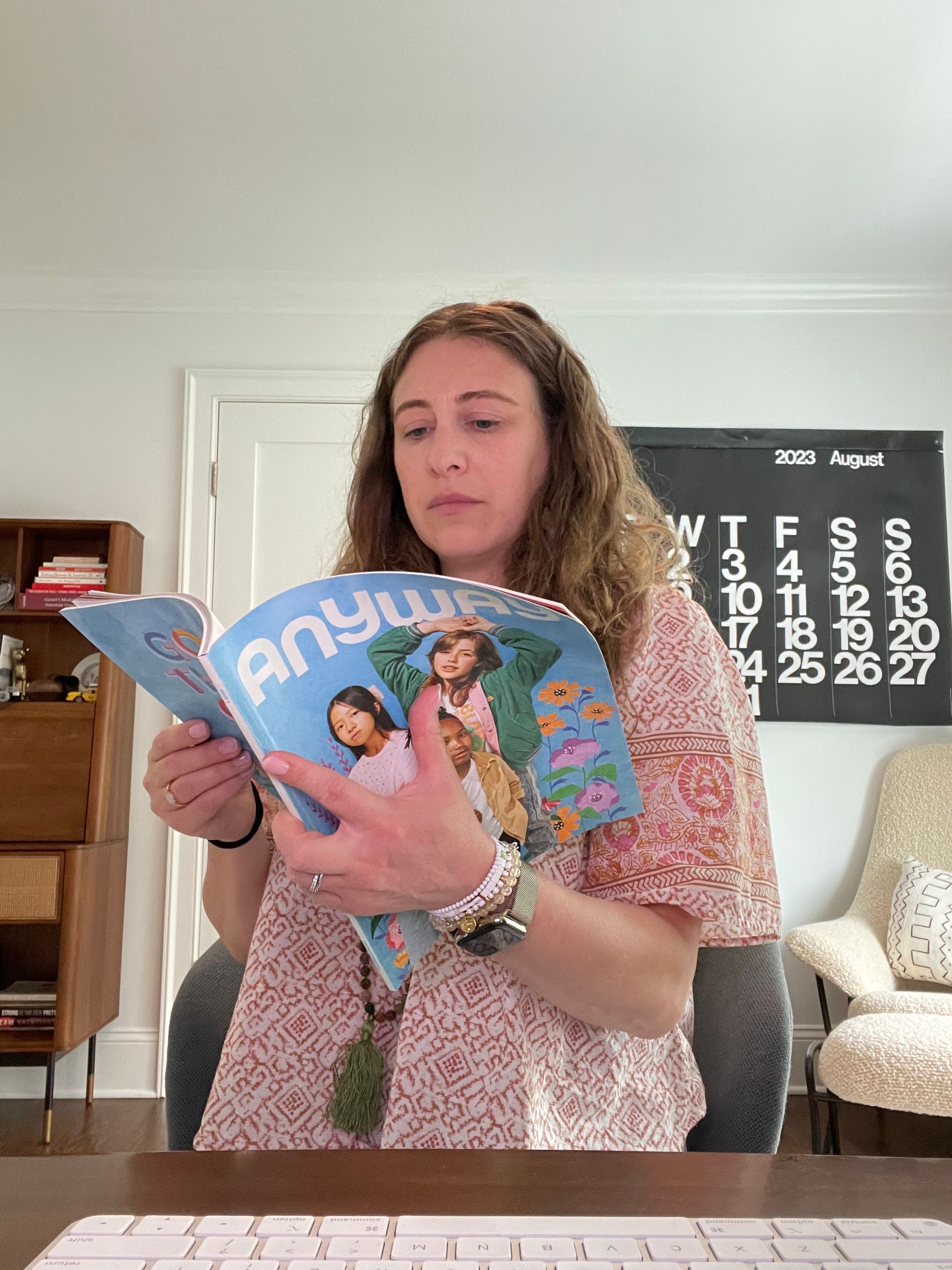 Our stories cover issues related to health, wellbeing, style, relationships, community, culture, and more in ways that are fun, engaging, and inspiring.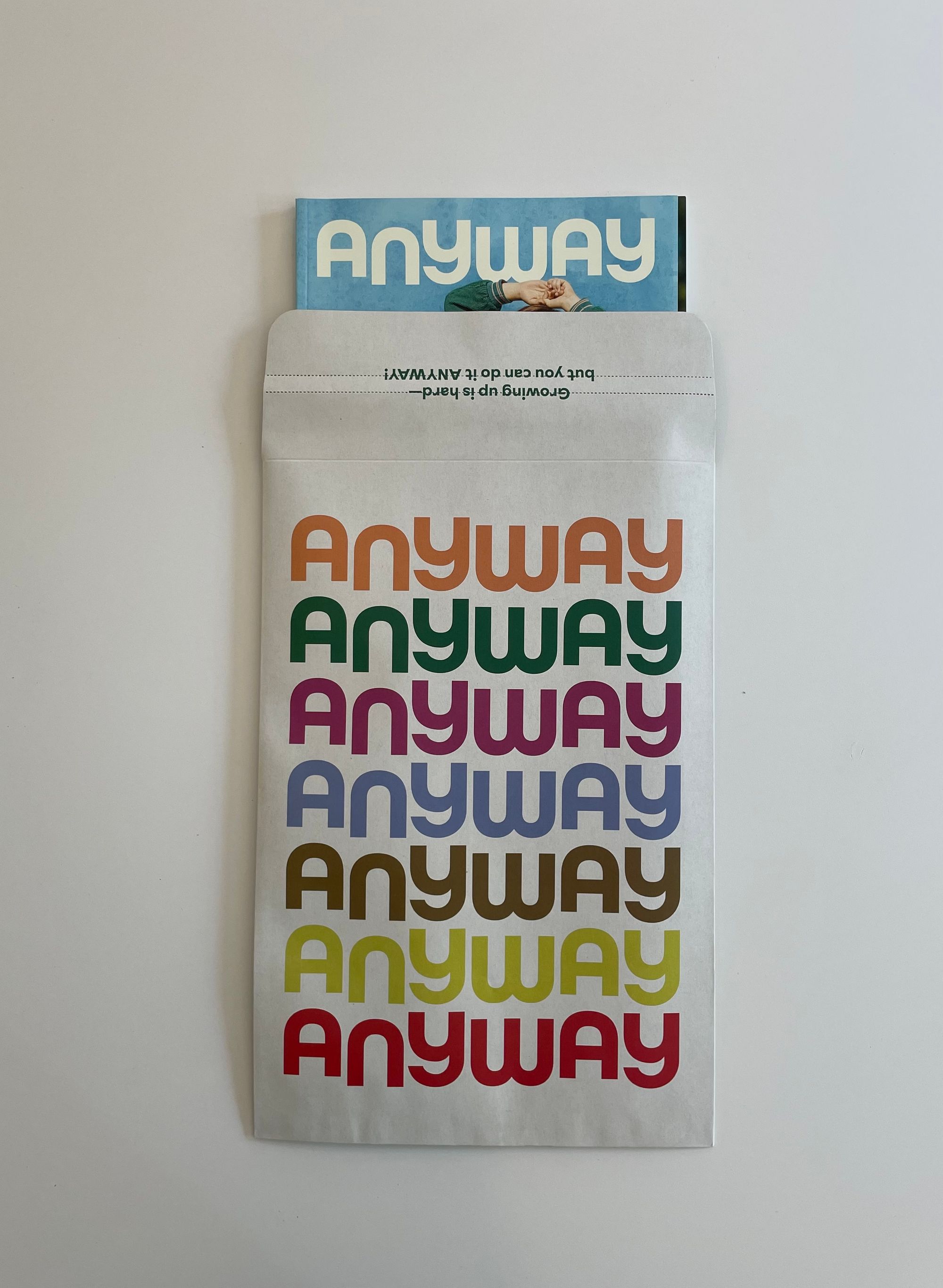 Tell us about the design for your packaging and how you're using them?
Our designs are bright and playful, and we wanted our packaging to reflect that same vibe.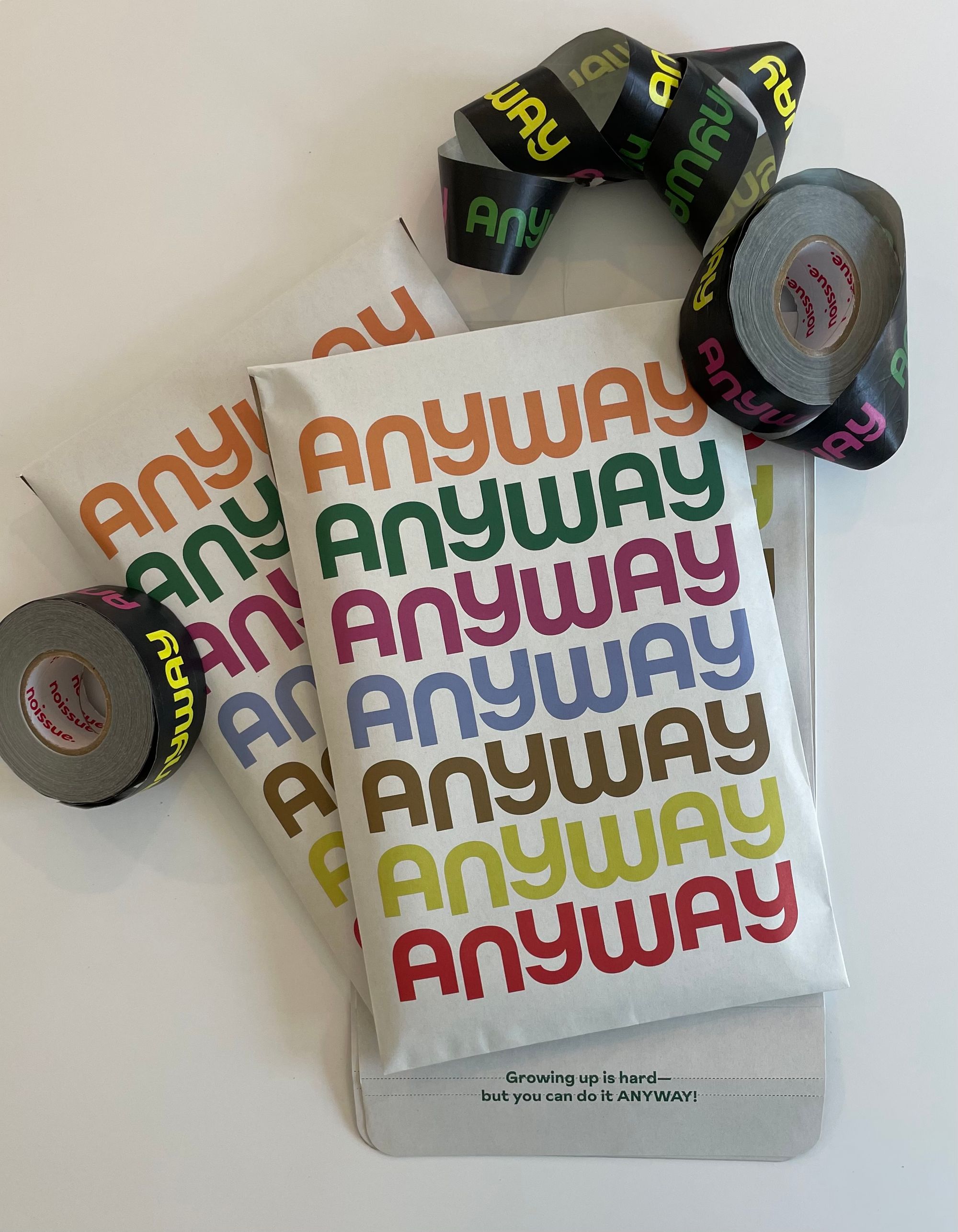 What made noissue a good fit for your packaging?
We thought noissue would be a good fit for our packaging because our purpose is rooted in creating a better future for the next generation, and sustainability is integral to our mission.