APOTHEKE believes in staying true to their roots.
Their founder Chrissy Fichtl started making the first products on her kitchen table. Today, even though the business has grown, they still make their home fragrances in house at their studio in Red Hook, Brooklyn. Part of APOTHEKE's manifesto is all about celebrating the small moments and finding beauty everywhere, and their packaging embraces these values by surprising and delighting their customers with small details.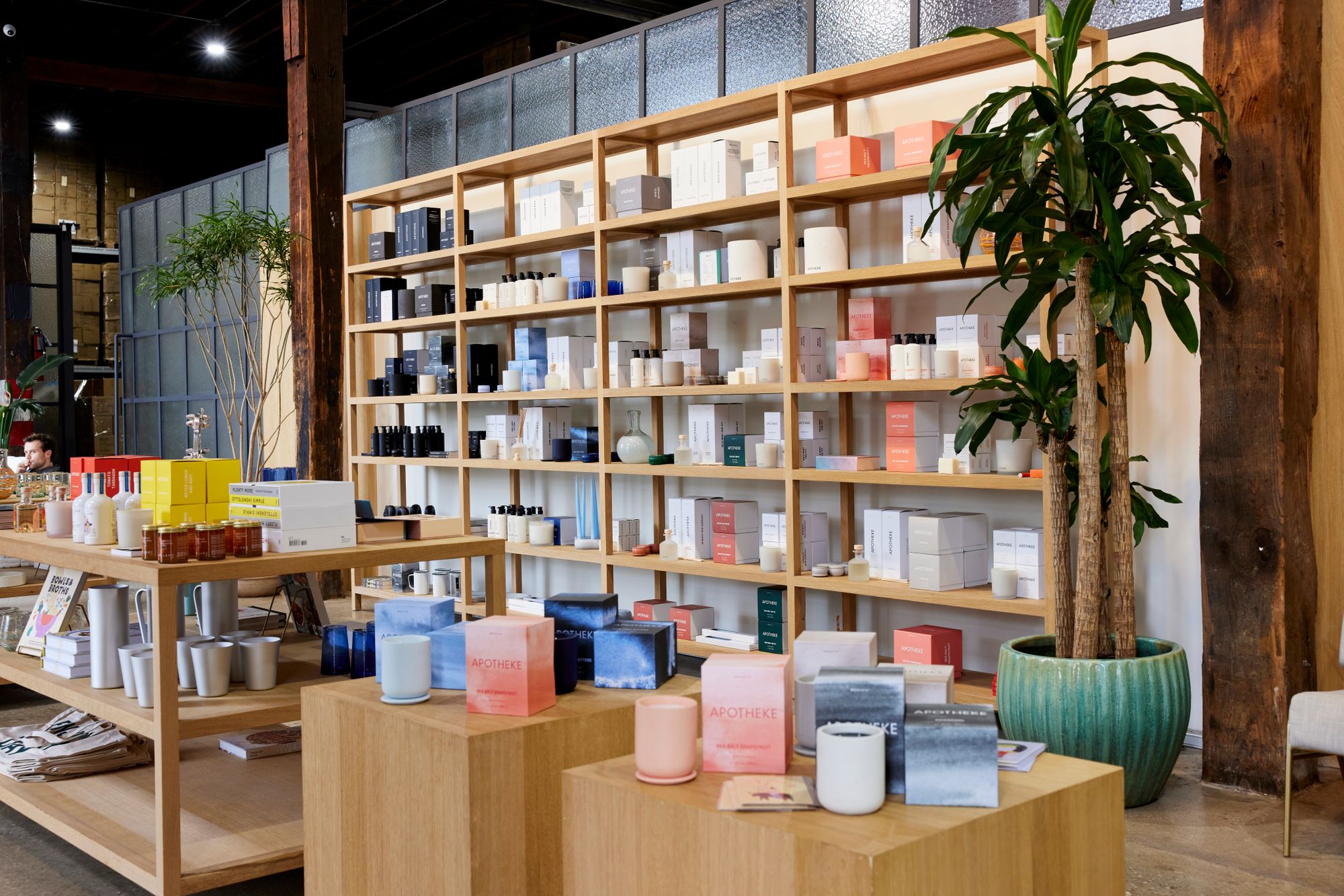 APOTHEKE is known for their candles, diffusers, soaps and lotions that come in a variety of homemade fragrances. All of their products are vegan, non-GMO, never tested on animals, and free from all sulfates and phthalates. They prioritize sustainable sourcing with their fragrances' ingredients and look for any opportunity to upcycle ingredients and raw materials into new unique scents. You can buy their products on their website, in one of their two stores in New York, or at partners like Nordstrom, Saks Fifth Avenue, and Anthropologie.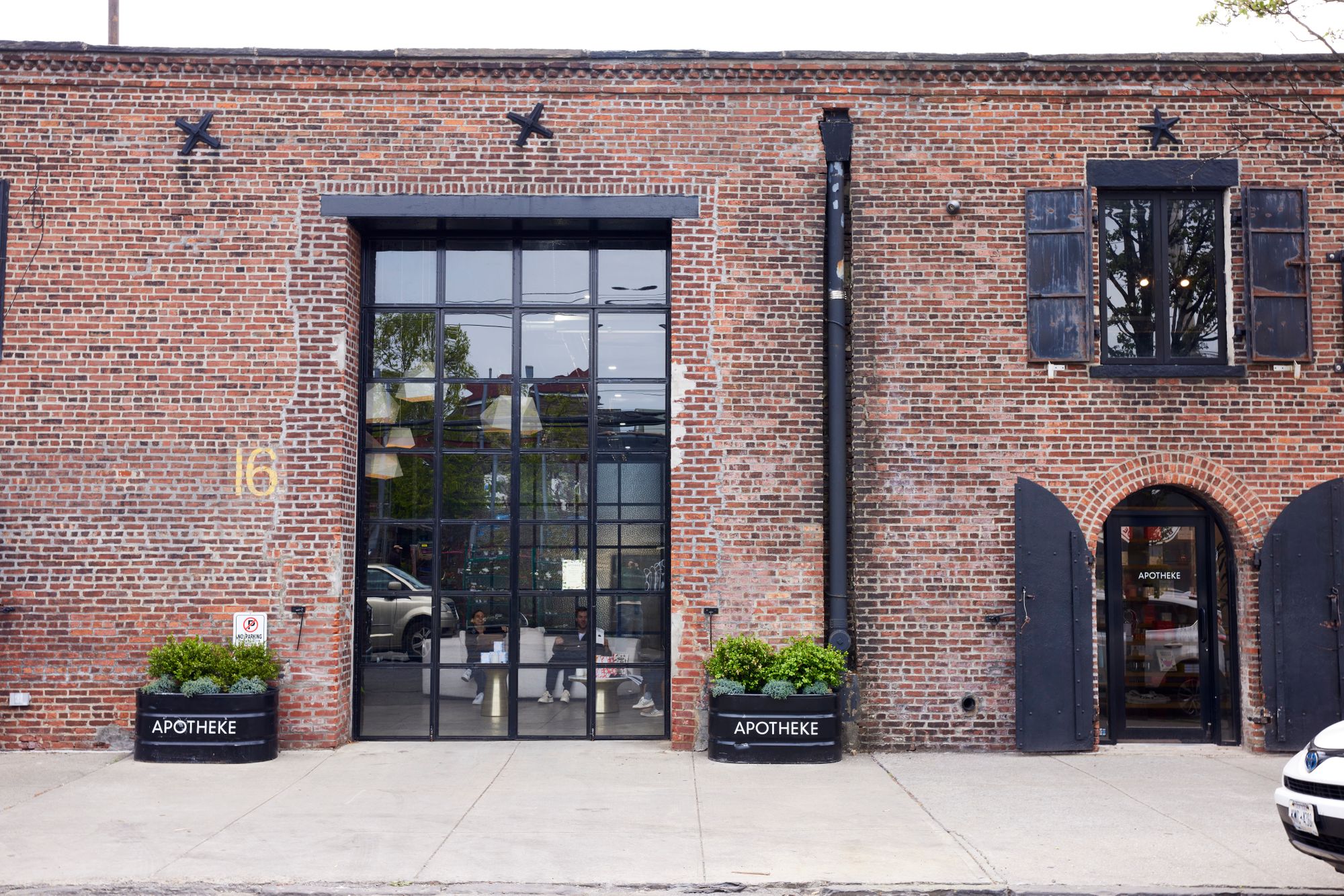 APOTHEKE uses a variety of noissue products to ensure that their packaging and customer service stay on-brand. Their founder Chrissy said,
"From ideation to conception to production I am involved in every step in the creative process. This company and our packaging has always been a representation of my love for simple yet impactful products that I would use myself. Noissue was all of those things from their easy to use website to their helpful customer service and short lead times. Simple, impactful, and easily attainable makes them the perfect partner for us"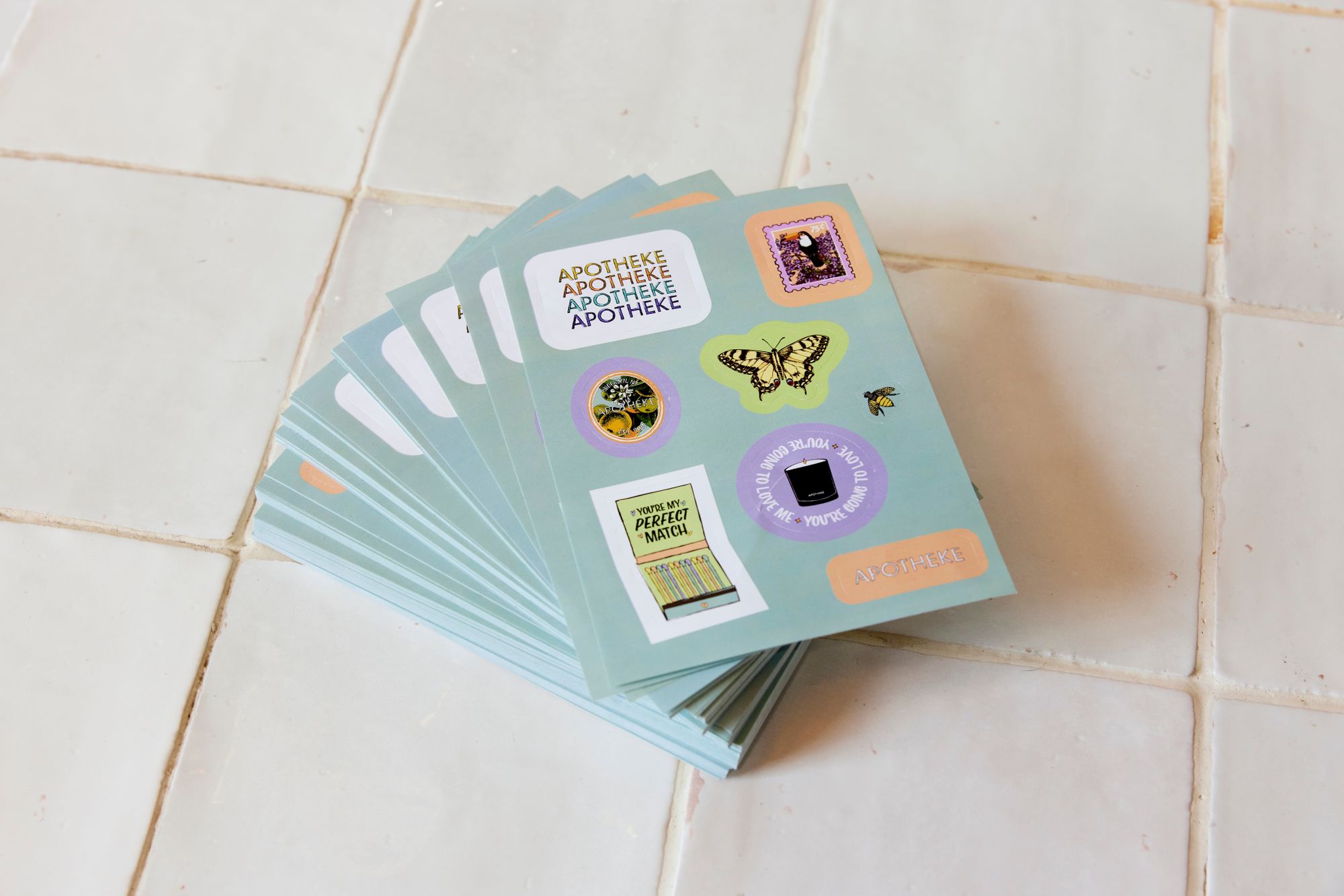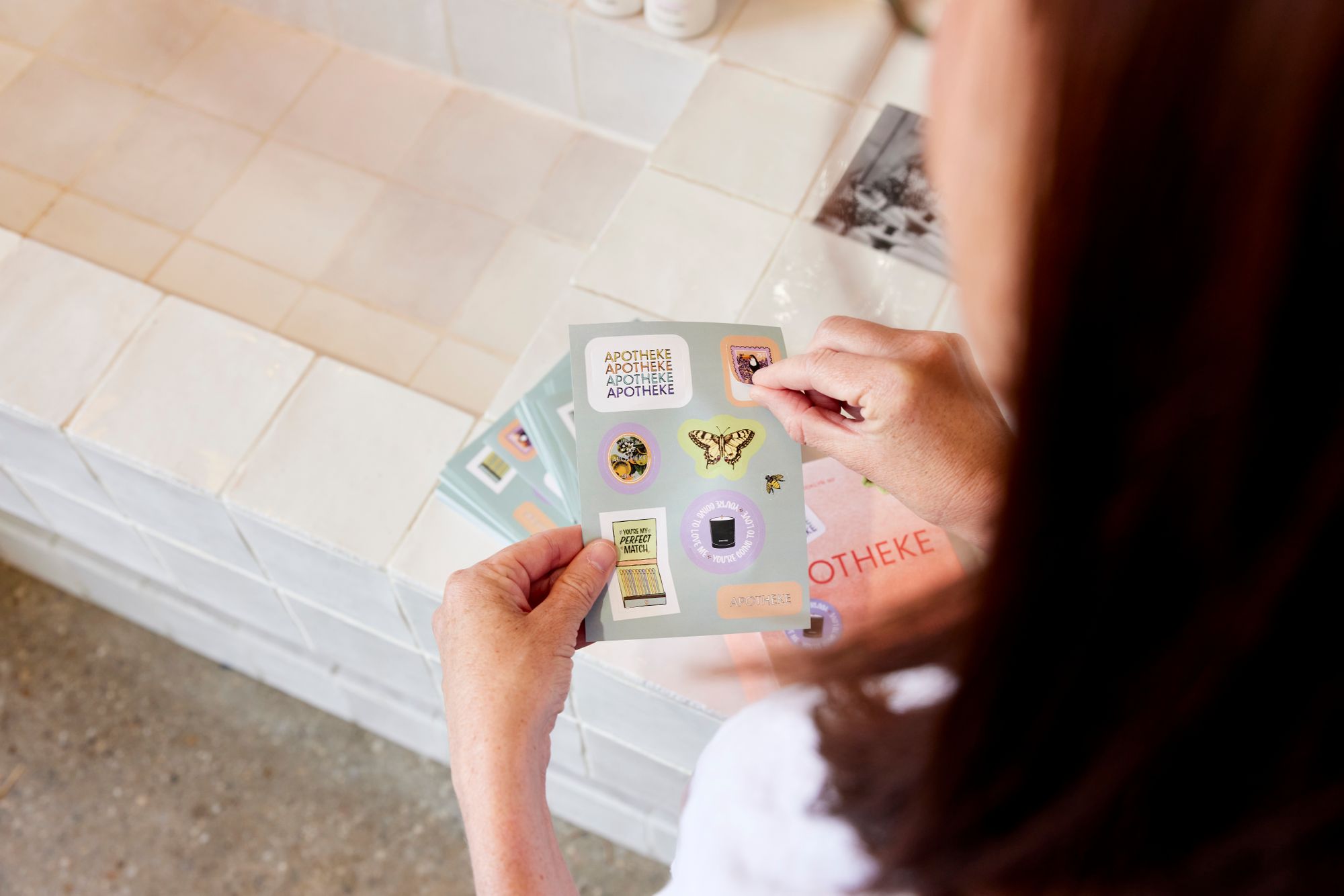 Our custom die cut sticker sheets are designed with the brand's font and colors to add an extra touch to packaging. These stickers can be made into any shape that you want. They also use a non-toxic adhesive and are printed with soy-based ink.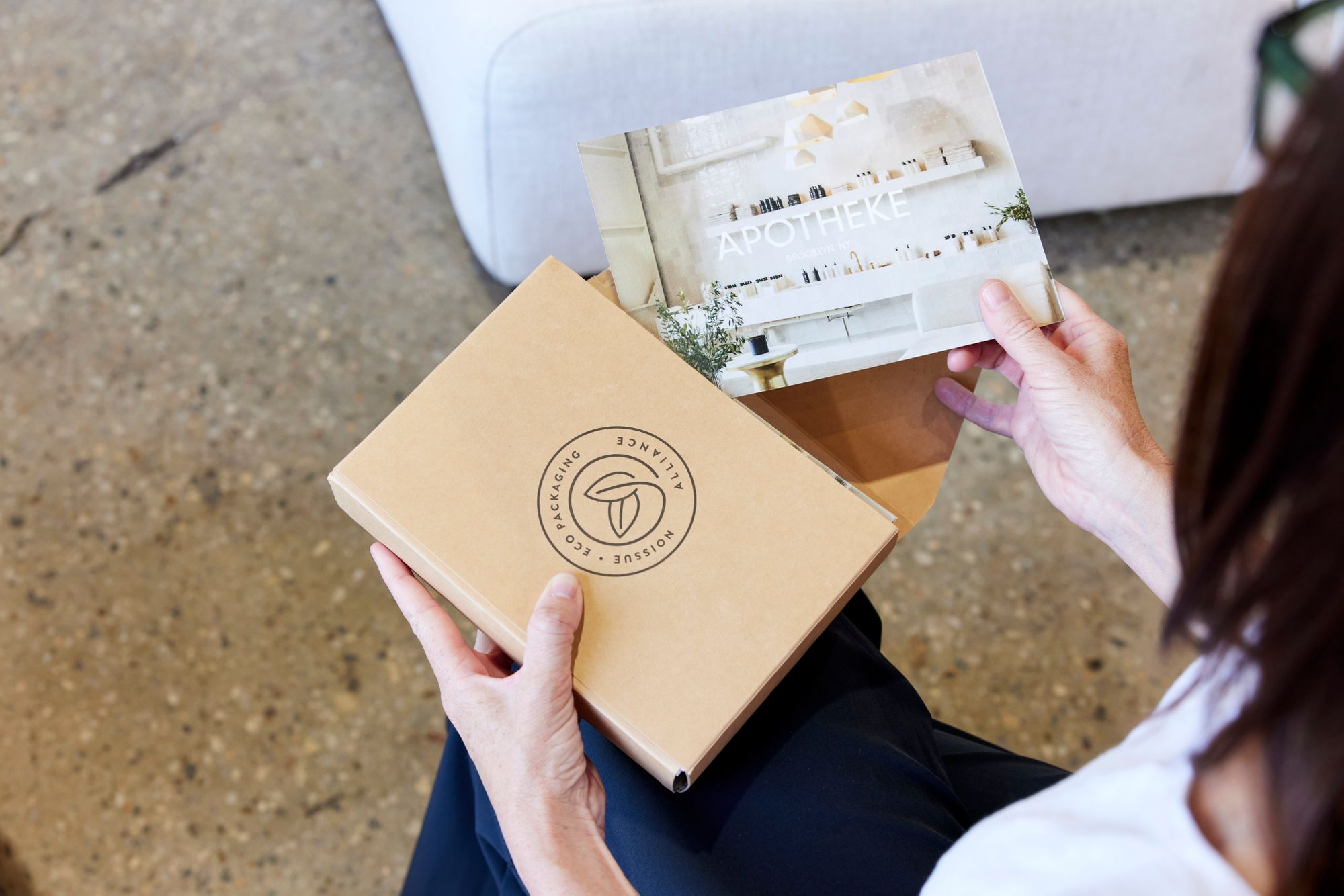 To further connect with their customers and educate them on new releases, APOTHEKE uses our custom cards that are fully compostable and recyclable. They've added a QR code on the cards that takes customers to a micro-site that highlights APOTHEKE's spring scents. Their founder Chrissy explains why a QR was perfect for their brand,
"We always want our customers to have quick and easy access to information about our brand and products. It was a no-brainer to add a QR code so that they were instantly connected to the most important information to know about us. We all have such busy lives and we just want to help make our customers' decision process easy and beautiful "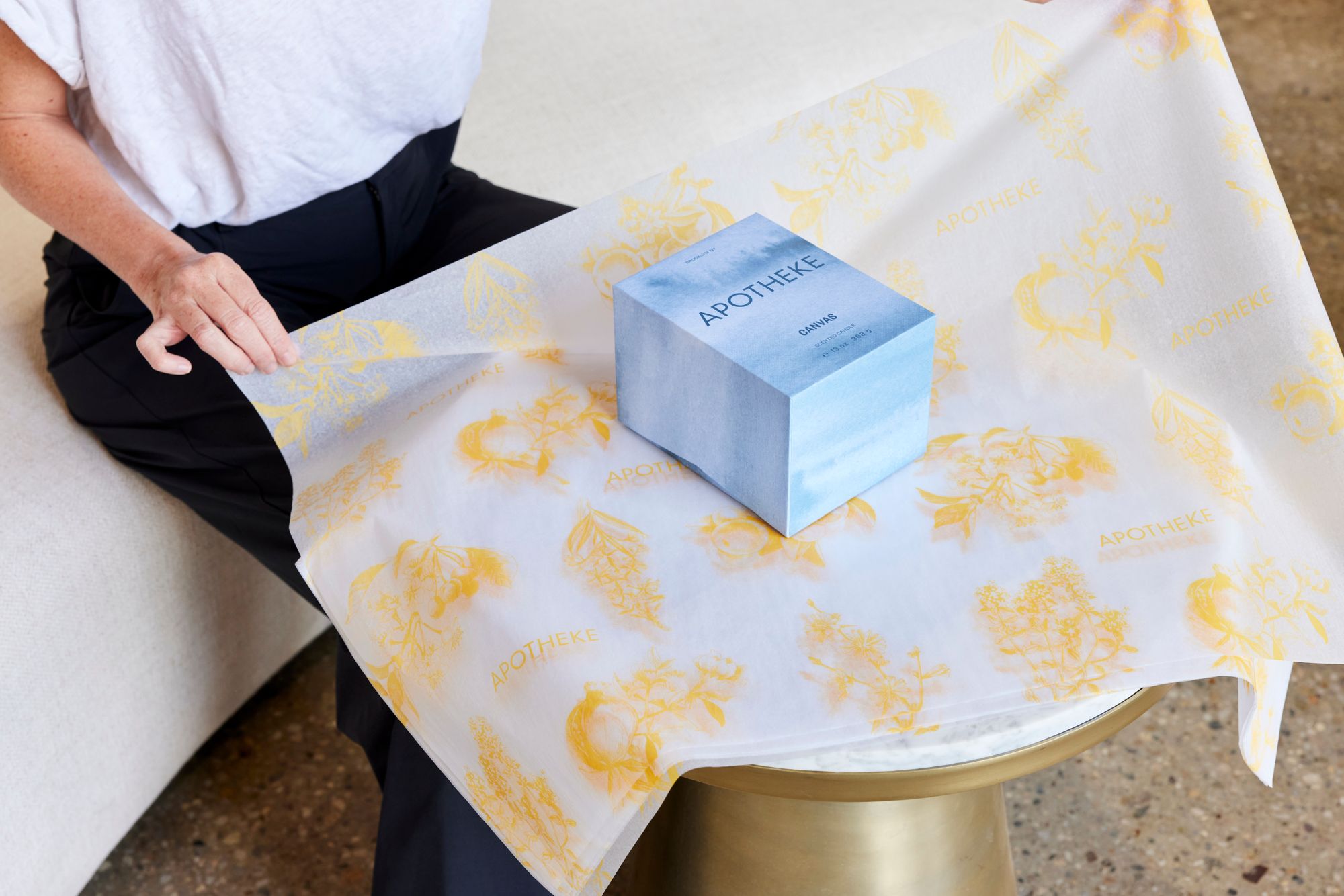 APOTHEKE also uses our FSC-certified, recycled custom tissue paper, which they've customized to add an extra pop in their unboxing experience.