noissue custom paper shopping bags by @cheesetopleaseboards
The sustainable packaging movement is all about making lasting, habitual changes to the way we collectively do business. Simple, high-quality substitutions for environmentally harmful single-use plastics are changing the retail and ecommerce industries one item at a time, and we want to make adopting these changes as easy (and exciting) as possible.
So, if you haven't already met, we'd like to introduce you to one of noissue's alternatives to the single-use plastic bag: our custom paper shopping bags. These gorgeous bags are perfect for brick and mortar stores looking to keep their branding front and centre while scaling up their environmental consciousness.
These bags are the ultimate sustainable solution, branching across almost all pillars of our sustainability framework. They're produced from recycled materials, curb-side recyclable, and reusable by the customers who take them home. Not only that, but they're also the perfect place to spotlight your brand.
Take a minute to get acquainted with this champion of the sustainable packaging pantheon.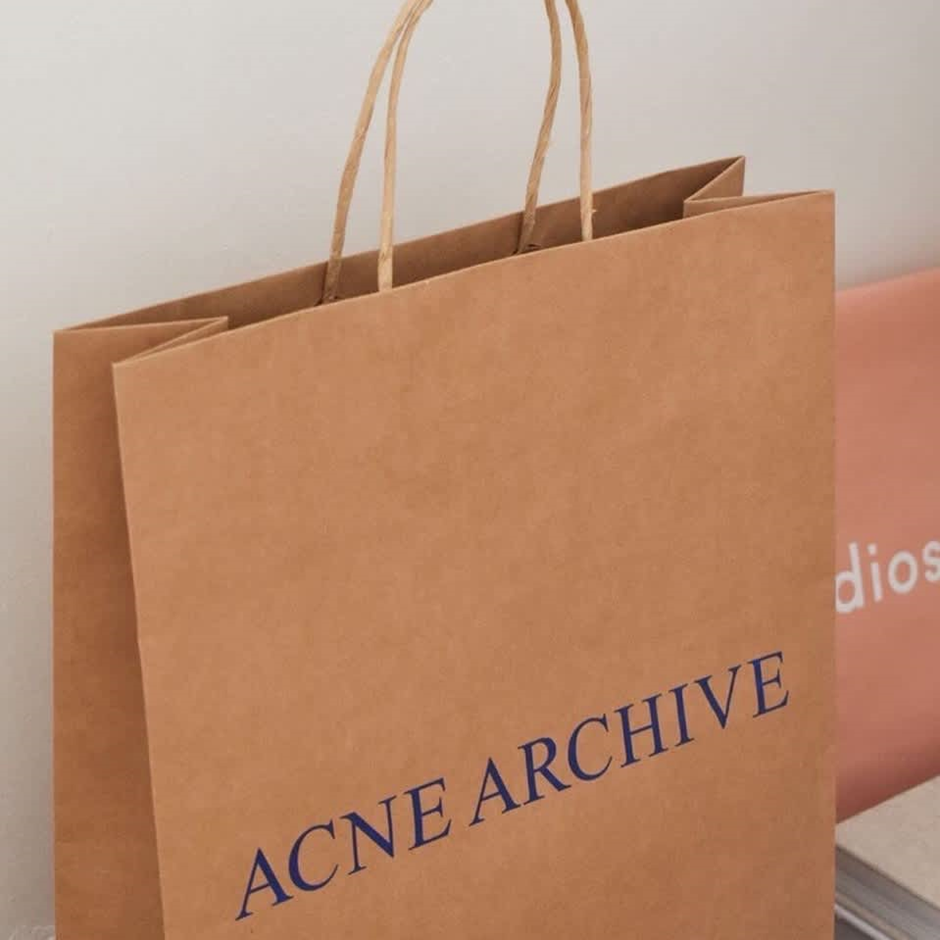 How do recyclable paper shopping bags boost your brand?
For both food and retail environments, custom-printed paper shopping bags are essentially walking billboards. While your customers walk into a space you've curated to embody your brand, as soon as they head out the door, they've left that world behind. With branded bags, that touchpoint extends right up until they're done using the bag.
This is where the sustainability of the bag – aside from being good for the earth – becomes a major asset to your business. According to a 2020 study by McKinsey and NielsenIQ, environmentally and socially responsible businesses enjoyed considerably more consumer favor than their less eco-conscious counterparts. More than 60% of the survey's American participants said they would pay more for a product with sustainable packaging, while 78% of the respondents indicated that a sustainable lifestyle is important to them.
With all the evolutions commerce has recently undergone, one thing remains steady: the concept of supply and demand. However, in this case, consumers are demanding more and more socially conscious effort from the businesses they frequent. Sustainable values are becoming a big draw, meaning brands that make that extra effort are bound to reap the rewards.
A simple switch like replacing single-use plastic bags with compostable paper bags has no impact on the consumers who don't care about sustainability, while simultaneously giving you a leg up with consumers who absolutely care.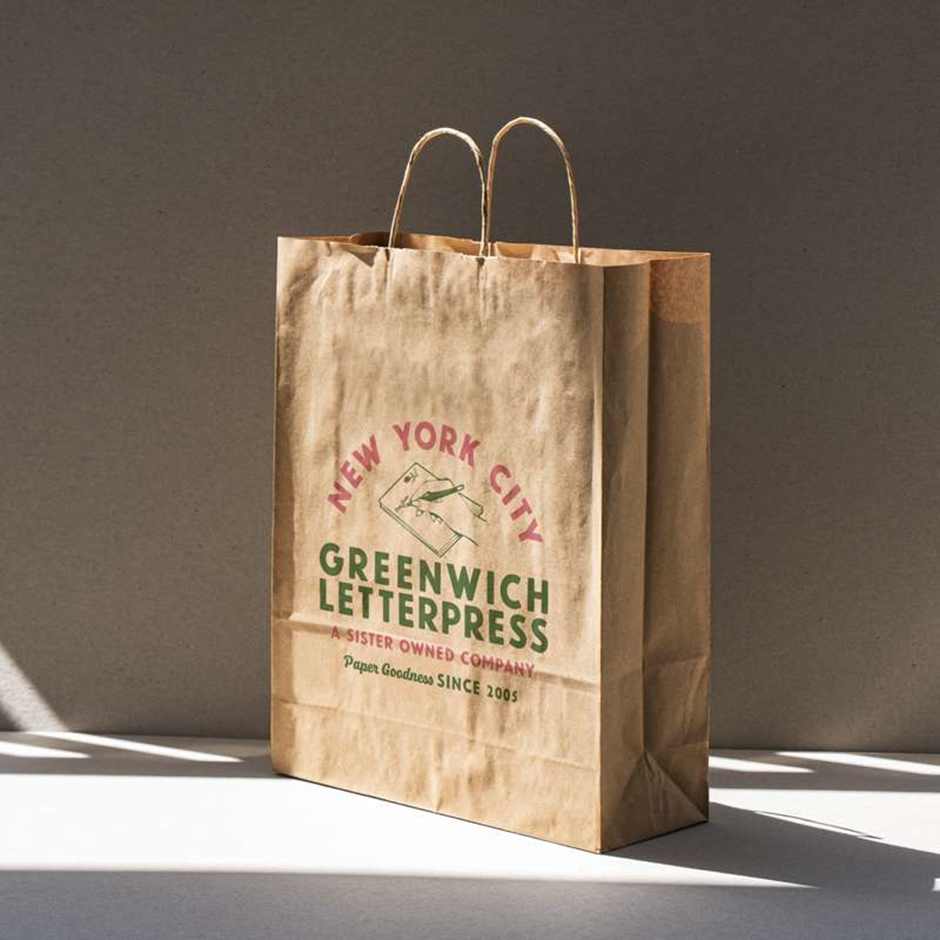 How can you push the envelope even further?
Making the switch is already a great way to minimize your carbon footprint, taking your business one step closer to the gold-standard of sustainability! However, there are a few things you can do to push the envelope even further, so to speak, all without purchasing another product.
Here are some suggestions to make sure your custom paper bags are delivering on your sustainable values and your branding flawlessly.
Know your message.
Unlike plastic bags, custom paper bags have some additional geometry that ensures it will retain its shape, no matter where you prop it. Not only does this protect the integrity of the image you choose, but there's also plenty of room for you to make your mark. While you can only print on the front panel of our custom paper shopping bags, getting creative will allow you to make full use of that space.
Come up with a design that gives your brand's name and ethos the spotlight. You might choose a keystone image to dominate the large panels and leave your brand some space in the corner, or stay bold and minimal with your brand name and slogan as the dominant feature on the bags.
Whatever your design, take the additional real estate a paper bag offers and run with it! Let your creative flag fly and embody your brand with all that space.
Include a dynamic QR code on the bag.
Dynamic QR codes are amazing, allowing you to bring dynamic digital information to solid, real-world packaging. By including a dynamic QR code somewhere on your custom paper bag, you offer your customers an extra window into your brand's identity.
Created via TapKit, these QR codes connect to microsites that you can edit at any time. Create a curated branding experience for your customers to explore, offer an exclusive discount code, or craft an instructional guide that tells them how to make the most of their products.
If you want to make your brand's commitment to sustainability even clearer, try using a QR code to educate your customers on the steps your business is taking to make the earth healthier. Include instructions on how to recycle, compost, or reuse the bag to help them close the loop on this sustainable alternative to plastic bags.
Want to know more about our paper shopping bags? Check out our article that outlines 6 Reasons to Use Paper Bags for Your Business!
That's a Wrap!
There's nothing better than knowing your packaging is doing the sustainable work for you, all while promoting your brand to the people who need to see it most. Check out our custom recyclable paper bags or explore the full noissue range for more sustainable packaging options to revolutionize the way you do business.