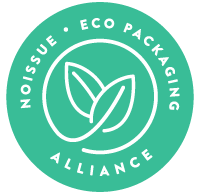 Have you ever found yourself wondering if you could somehow have a monthly subscription to a fun evening, even if you're mostly just at home? As all certified home-buddies can understand, sometimes the best evenings are those just spent chilling indoors, in the comfort of your own personal space. After all, there's no place like home!
That's certainly something that the brand Box'd Night In can attest to! Based in Australia, Box'd Night In is the subscription box for anyone and everyone who loves a good evening spent indoors, just doing fun activities with loved ones. And if you find yourself hoping to try something new every month without having to leave the comfort of your home, while sticking to a friendly budget at the same time, look no further than this brand!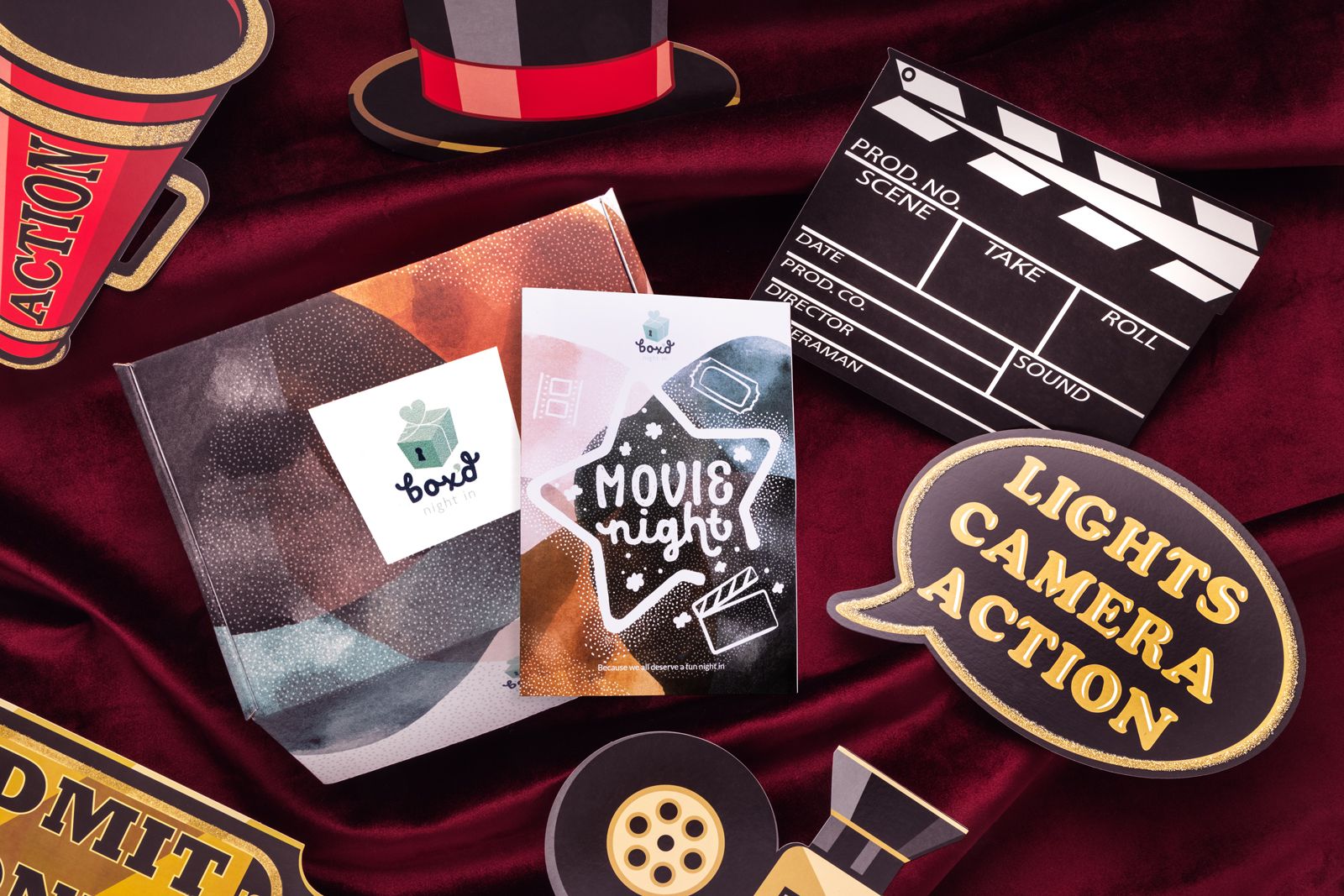 As a married couple themselves with young children, the creators behind Box'd Night In can definitely understand just how crazy parenting life can get, and that it can be difficult to find time for regular date nights that wouldn't break the bank. The couple put their heads together, thinking of ways that they could solve this particular problem that many couples also shared. After some thought, they came up with Box'd Night In — a one-of-a-kind date night in the form of a monthly subscription box for couples just like themselves to enjoy at home, without having to think of what to do! And whether you'd prefer a fun upgrade to a regular movie night or want to bring out your inner Picasso trying your hand at painting, you'll definitely be in for a memorable time with one of their boxes.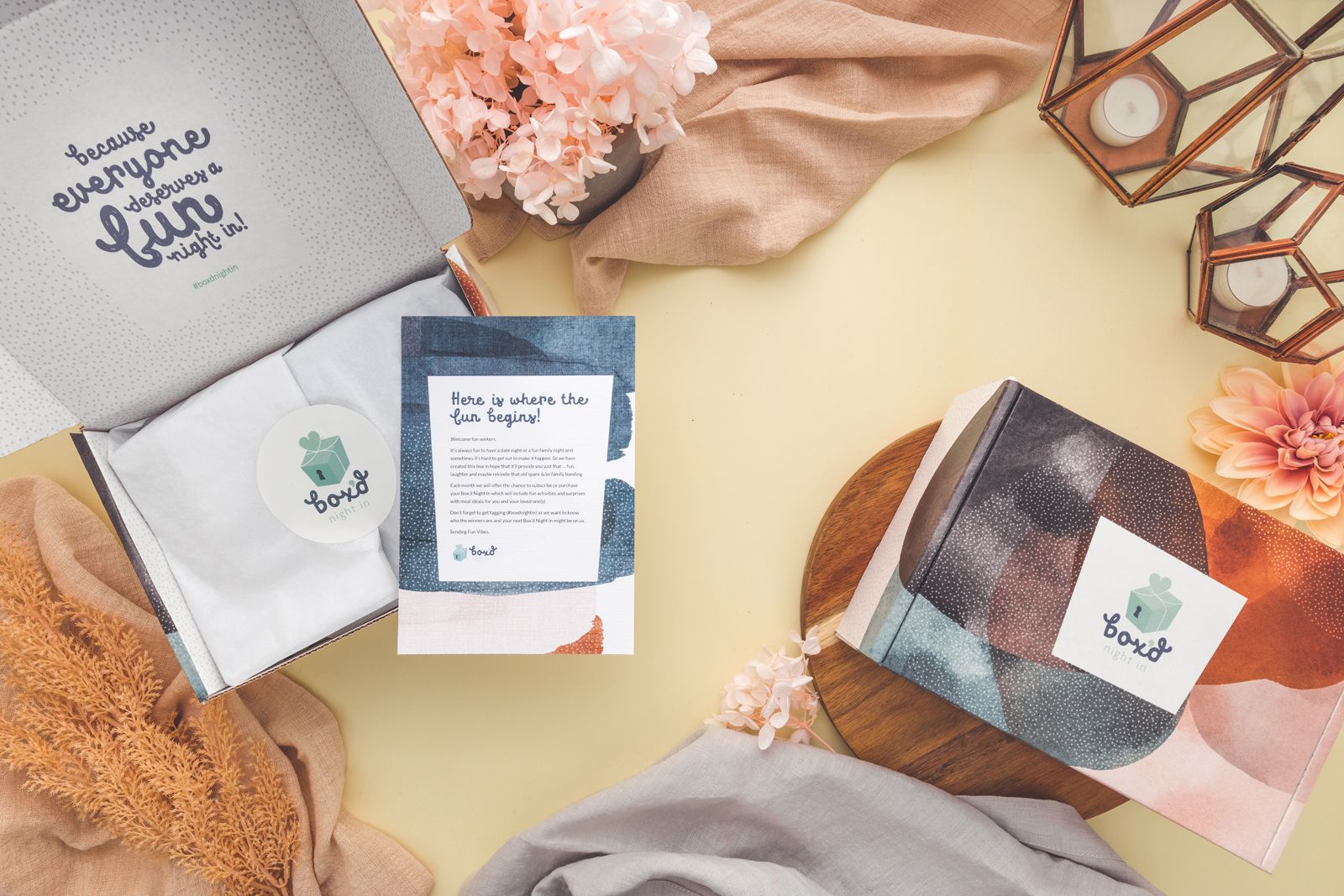 Box'd Night In has a simple mission: to help other couples enjoy a fun evening in enjoying each other's company with the help of a few games, and activities – and of course, some very well-chosen snacks! Every box you open is a carefully made recipe for a fun and relaxing date night that takes all the stress and guesswork out, while helping keep that spark alive.
Besides crafting perfect recipes for date nights in, another thing that the duo behind Box'd Night In share is a love for sustainability and being as kind to the earth as possible!  This particularly means making small adjustments and additions in their packaging process, and including as many earth-friendly materials as they can.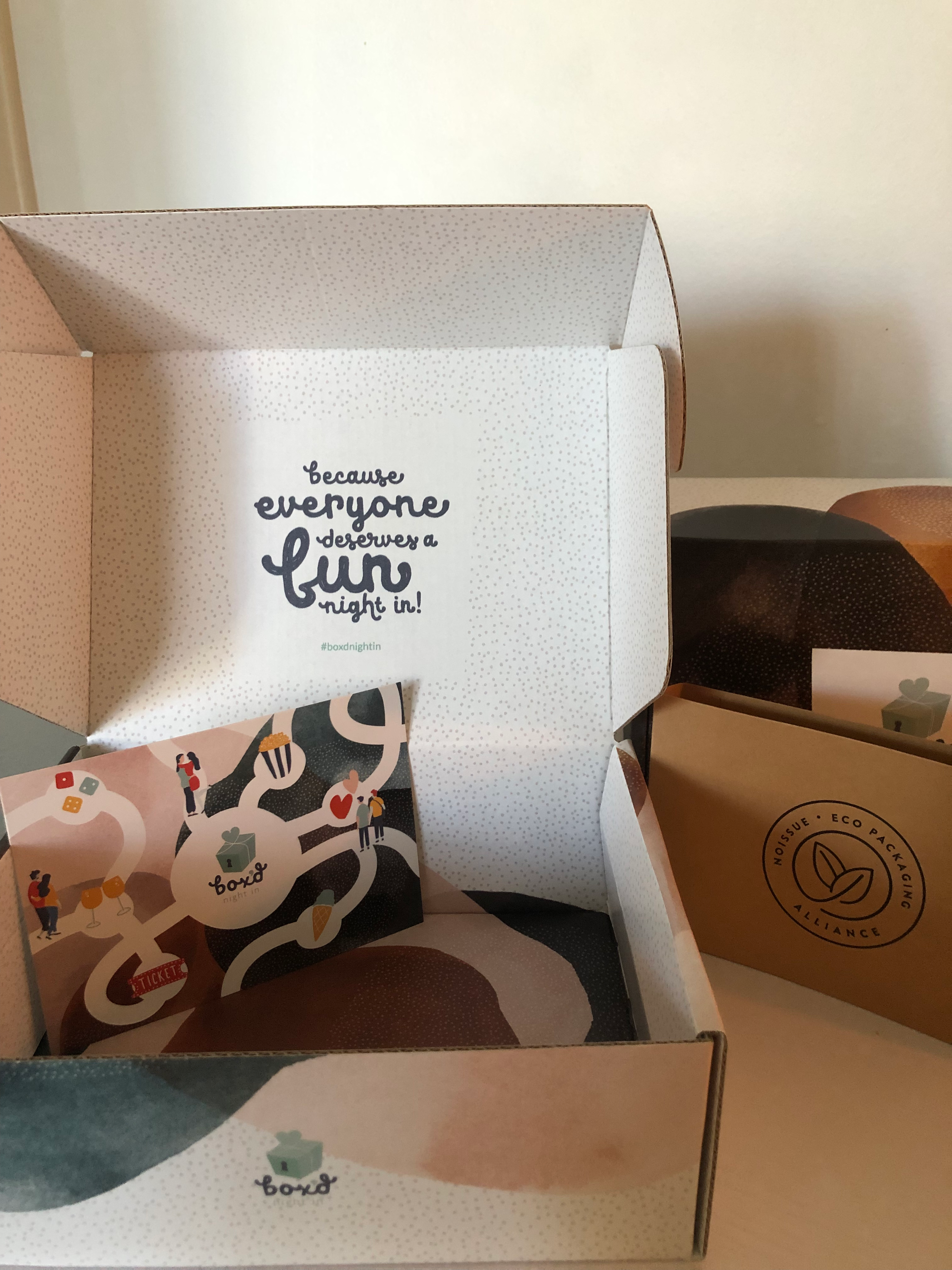 "Sustainability is a big part of our business. We try and do our bit for the environment by including eco-friendly products and materials where we can."
When the couple decided to start sourcing for packaging that was as high-quality as it was environmentally friendly, they were happy to have come across noissue! As a small brand, having sustainable noissue Cards that were also customizable and affordable was the best addition to really give their packages the upgrade they needed, especially as the brand started to grow.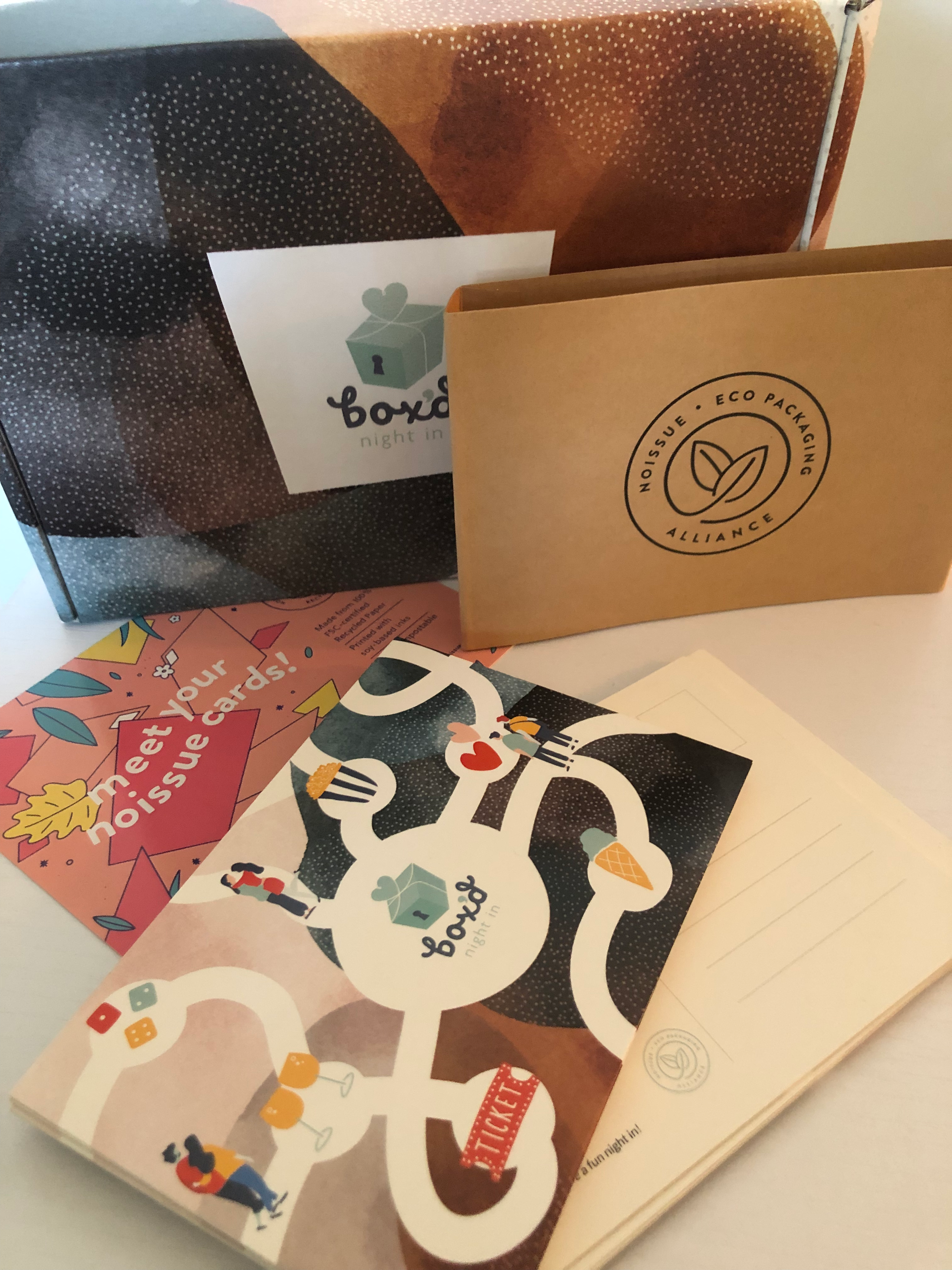 Besides having their upgraded packaging, the couple are also happy to be part of the noissue Eco-Alliance, where they could be alongside other businesses that also have a heart for sustainability and help contribute to environmental conservation efforts! Box'd Night In also consistently made efforts to grow their brand into a more sustainable direction by using earth-friendly products for most of their games and activities, which they also share with their community through brochures and social media!
Another thing that makes Box'd Night In's boxes truly special is that they're truly committed to providing the best experience to everyone involved through each step of their process. Besides creating memorable experiences for their customers, they also make it a point to source locally-made products from Australian businesses!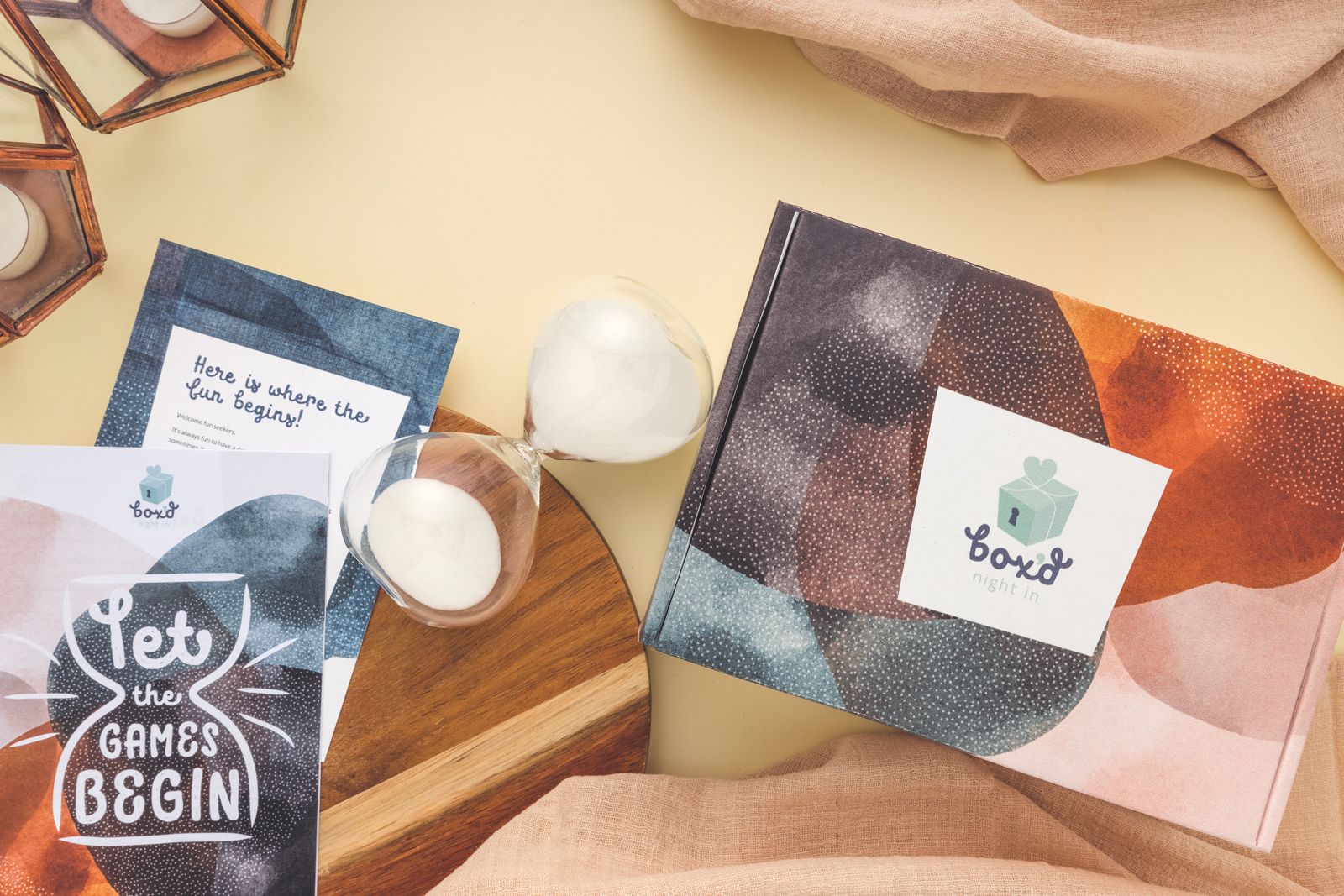 Running a business like Box'd Night In hasn't always been an easy walk in the park. Getting the word out about their products have been a particular challenge, as well as finding the right positioning in the market to reach the right customer community.
But,  they've since grown as a brand, and for others who also dream of starting their own kinds of businesses, their advice is simple: to understand your brand and what exactly you hope to achieve with your service. This advice has certainly been helpful for them, and as the brand continues to grow, more themes will soon be added for their customers with the guarantee of a memorable, hassle-free date night!
Fun, relaxing activities spent in your safe space with your closest family with products that support local communities and are kind to the earth? We definitely can't think of a better way to spend an evening!
---
Find more of Box'd Night In here:‌‌‌‌‌

Website: ‌boxdnightin.com
Instagram: @boxdnightin
Like this story? Tell us yours! Share your brand story and love for your custom packaging and get a chance to be featured on the wrap! If you're a noissue customer and are interested, you can join the Eco-Alliance by clicking here and answering a few questions here.
Questions? Email us at ecoalliance@noissue.co