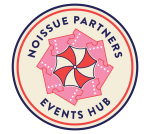 Calligraphy by Michelle T started with a love for typography. Michelle specializes in custom invitation designs, day-of goods, and calligraphy services – each piece is designed specifically for your love story and special day.
How did you get into typography? Paint us a picture 😉 of your love for words.
I started getting into typography in high school but at the time, I had no idea there was a word for what I loved. I spent my time between classes writing emo songs in different typography styles. But to me, it was drawing pretty letters. I had no idea that typography was a career path.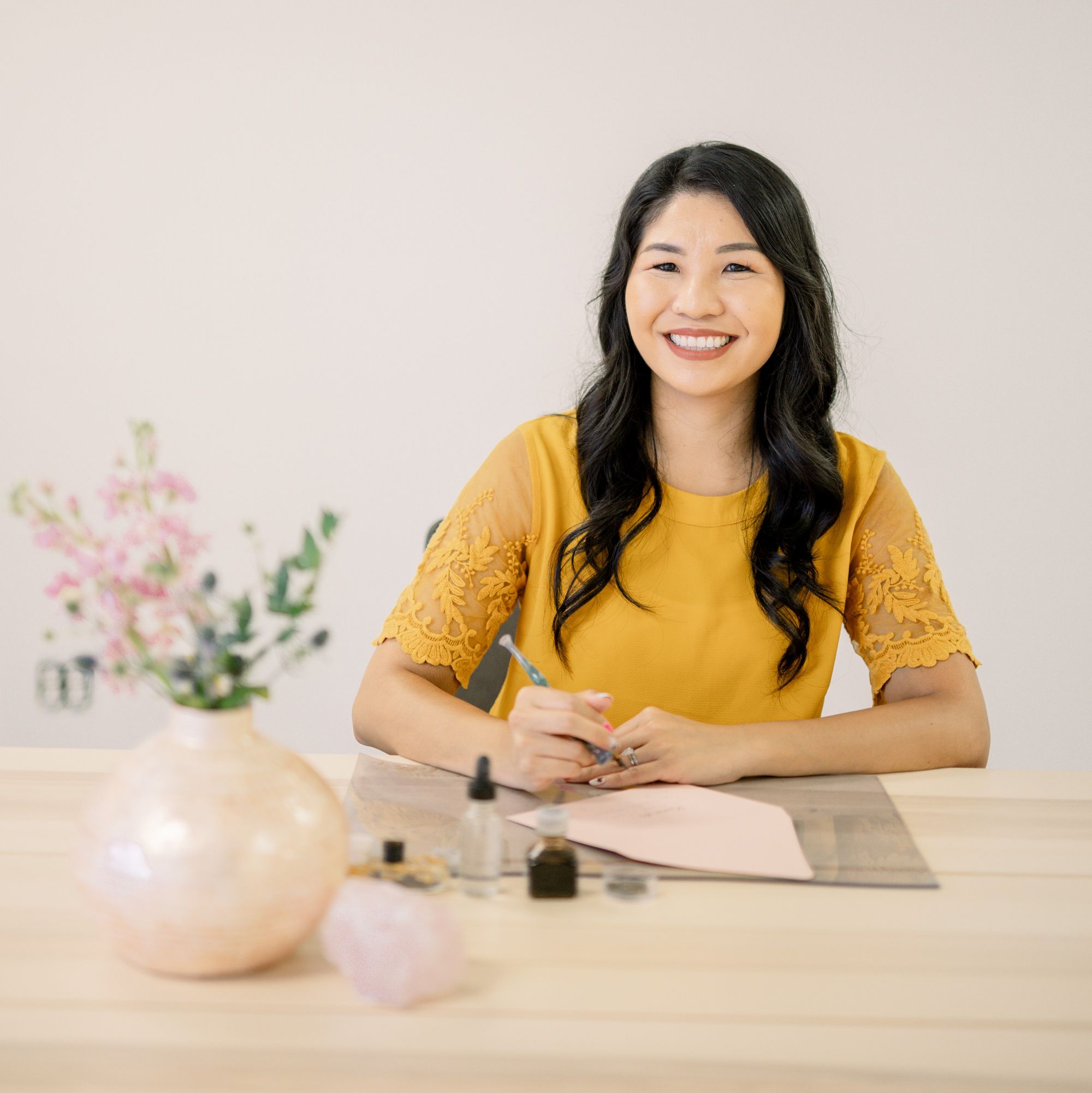 How did you decide on starting your own business? Is there anything you wish you had known before jumping in?
For years, I told myself that I would start my calligraphy business. Over the years, I slowly made strides to it and kept my calligraphy in shape. Then a few years ago, I got a full time job that sounded amazing and soon learned that I was stuck working 50-60 hours a week–it was exhausting! I went from practicing my calligraphy 3 times a week to 3 times a year. Then when Covid hit, that job furloughed me and I took it as a sign from the universe that this was my chance to start the business I've been putting off for years. So I took a one on one coaching session with a calligrapher I admire, built relationships with wedding vendors, and embraced every opportunity that came my way.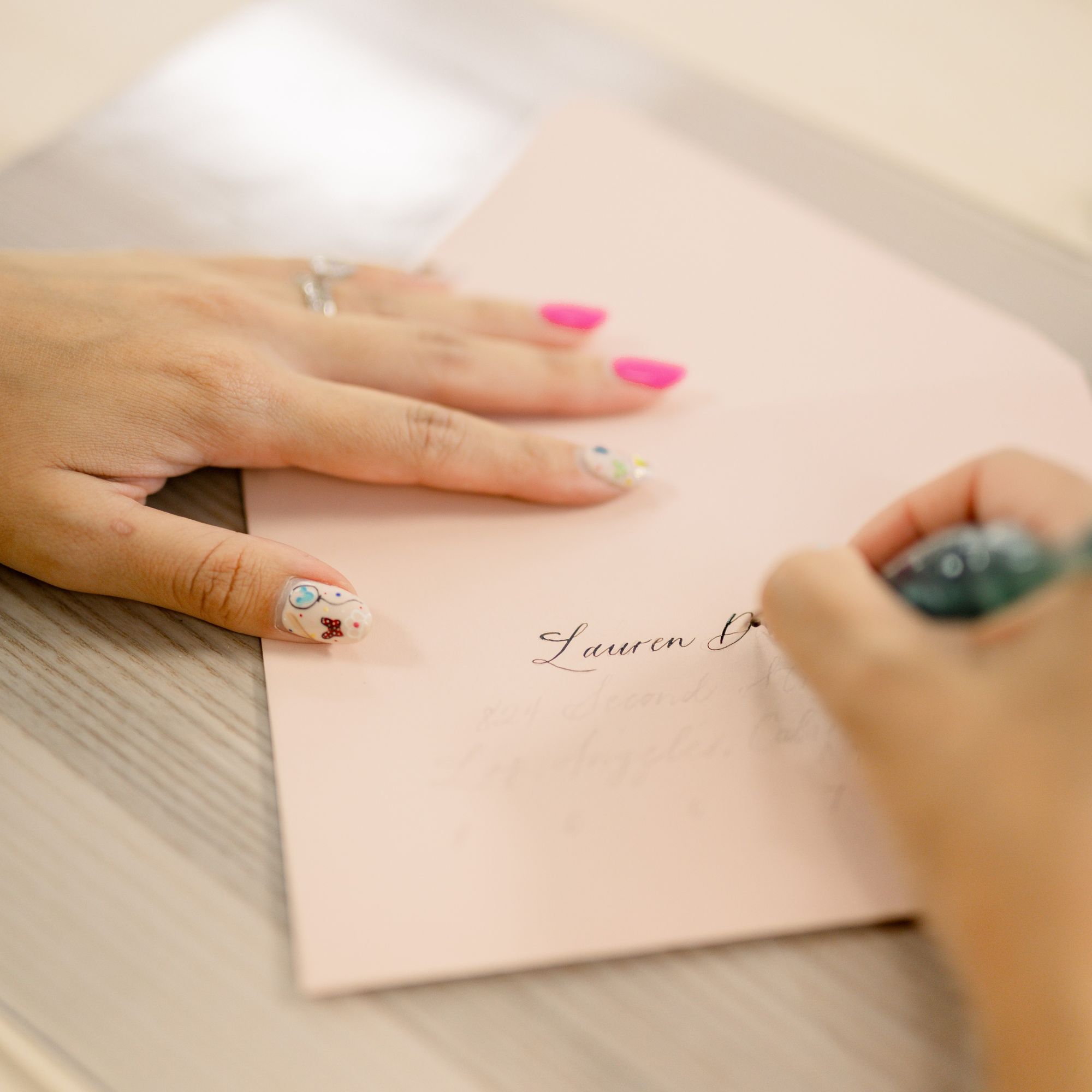 You shared in a recent Instagram post that on your 2nd date with your husband, you both chatted about compost, recycling, and the different types of recycling. How cute is that! Have you always had a passion for sustainability? Can you share more about your eco-friendly journey?
Oh my gosh, yes! My passion for conservation and saving the animals and the planet started in second grade. My second grade teacher was a huge animal lover and really influenced my love for animals. That passion expanded into wanting to save the planet. From a young age, I was concerned about the ozone layer and never used hairspray because I wanted to do what I can to protect our planet.
Over the years, I have gradually introduced ways to make my lifestyle more eco-friendly. The biggest challenge was trying to start a compost worm bin with my husband. We can't seem to figure out how to keep them alive for more than 4 months! So now, we're looking into other compost options that are a bit easier.
My shopping habit has definitely changed. I always look for second hand clothing first and if I have to buy new, I look into purchasing from eco-friendly brands. I have almost completely sworn off fast fashion.
In my business eco-friendly practices, I highly encourage clients to rent wedding day items that they will likely not use again. I'm looking at those acrylic table numbers! I have started renting out acrylic signage because they look beautiful but are horrible for our planet! I also offer mirror rentals for signage and love thrifting for unique mirrors. There's nothing a fresh coat of paint can't fix!
What tips do you have for fellow event vendors on walking clients through sustainable options? How do you keep your calligraphy business eco-friendly?
I try my best to keep my calligraphy business eco-friendly starting with my supplies. Most of my purchases are vegan items: inks, paints, paint brushes, etc. It is a challenge to do but every so often, I sit down and reevaluate how I can make my business more eco-friendly and sustainable.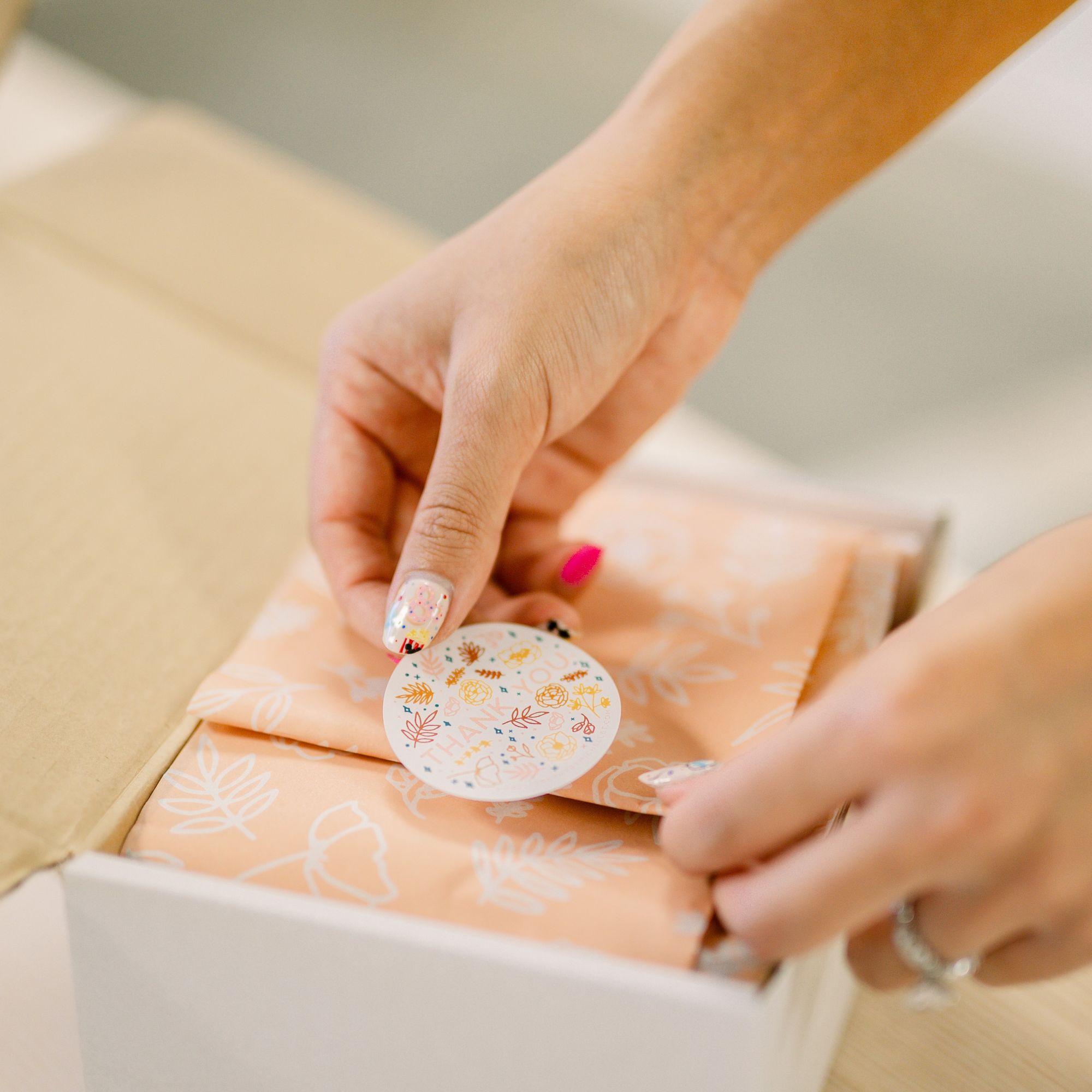 Your bespoke noissue kraft mailers, stickers, and tape are the perfect addition to your sustainable business practices. What do you use your noissue products for? What type of reaction do you hope your clients experience when receiving a package from Calligraphy by Michelle T?
I am obsessed with my bespoke tape! Tape that is activated by water, I love it so much. I use these products to package supplies to my clients. So far, the reactions have been amazing! I don't think clients expected my packages to also create an unboxing experience. So it is a lovely surprise for them. One of my biggest takeaways from art school was learning that unboxing is a teaser into what's inside.
Your "Stand With Asians" print is not only stunning but impactful, having donated proceeds from sales being donated to Stop AAPI Hate. Can you share your inspiration to create this design?
Oh yes! For the month of May, all proceeds from the prints were donated to Stop AAPI Hate. For the design, of course I wanted to somehow incorporate calligraphy. I wanted the design to be something pretty while communicating horrible events within the AAPI community. I knew I wanted to help but with Covid, I was afraid to go to rallies and be in crowds. So I used the only way I knew how to help: through the power of art.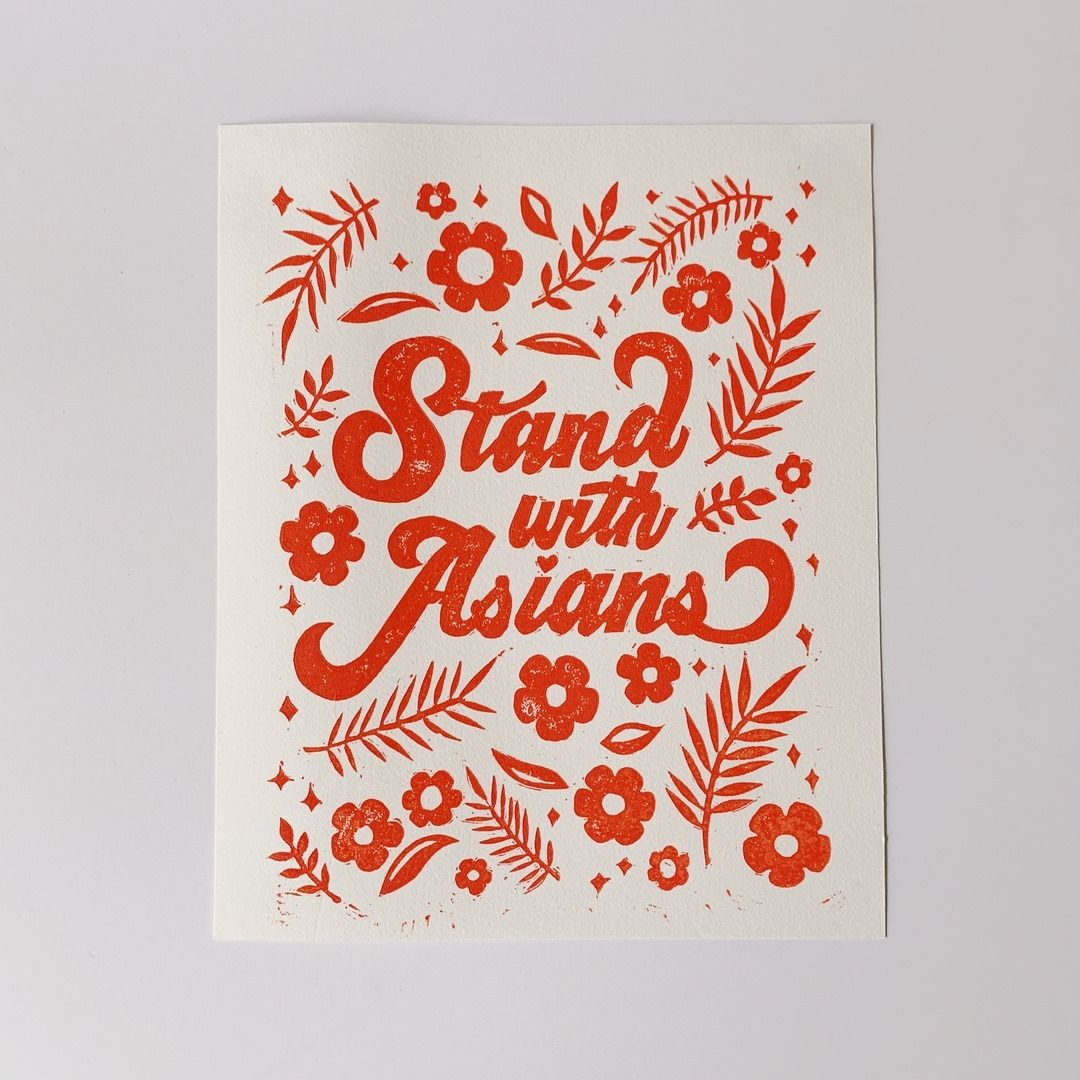 What 3 words best describe your design style?
Hm, I would say I have a range of styles as that is usually the case with graphic designers. But for my designs that does need to please a client, I would describe my style as fun, whimsical, and modern.
Fun question time! If you could try out any job for a day, what would you do and why?
Oh, definitely be a veterinarian! In my life, I was always between going to veterinary school or art school. I'll always have a love and passion to care for animals and their well-being but am so glad that I did not go through vet schooling. It was way beyond any stress level I would have liked to endure. So being a veterinarian for one day sounds fun! And I find other ways to help animals and wildlife. :)
---
Want more of Calligraphy by Michelle T? Hit follow on Instagram or check out her website!