Customers are increasingly concerned about the social impact of their purchasing decisions, with many viewing their purchasing decisions as a way to express their personal values and beliefs. Switched-on businesses worldwide are providing a landing pad for these customers, the ones motivated to support sustainable and ethical practices, enabling both provider and consumer to make a positive difference in the world.
For brick-and-mortar retail brands pursuing more well-rounded sustainable branding, custom die-cut handle bags are a fantastic way to walk the line between high-quality branding and low-cost sustainability solutions. Take a tour through the things you should know about this sustainable retail packaging option with the experts at noissue!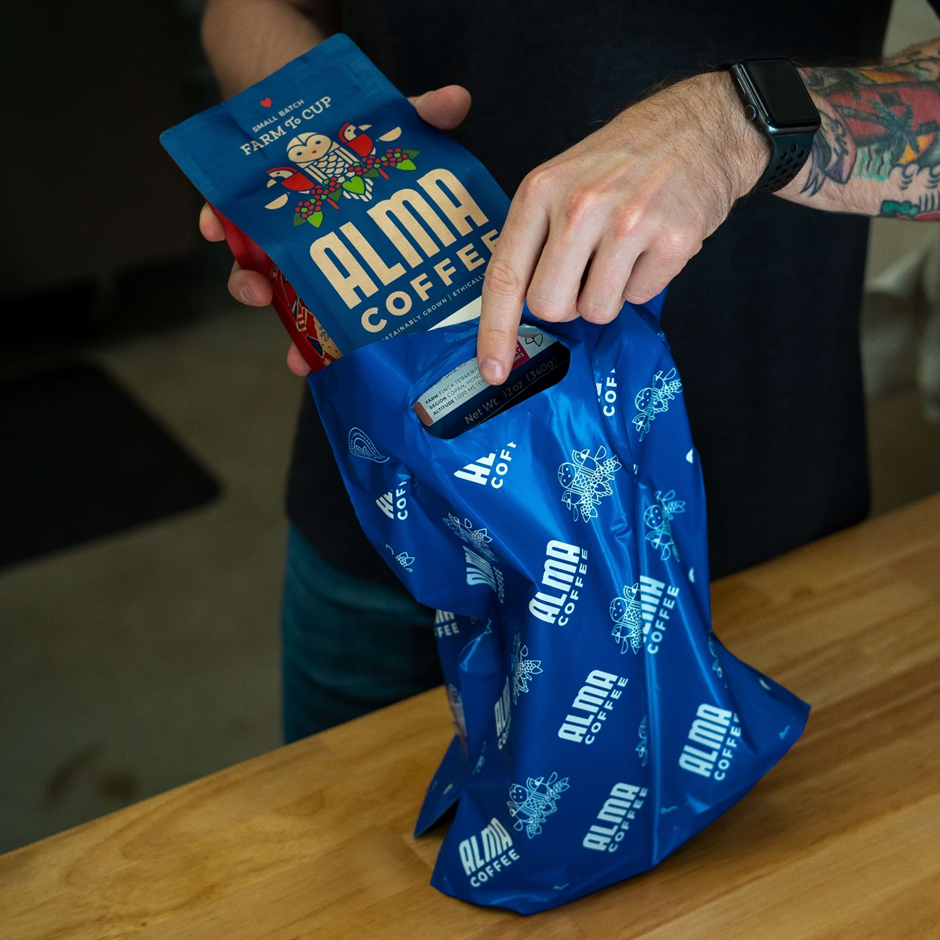 What is a Die-Cut Handle Bag?
A die-cut handle bag is a type of plastic bag that has a handle cut out of it using a die-cutting machine. The die-cutting machine uses a sharp, custom-shaped blade to punch a handle-shaped hole out of the bag, which can then be used to carry the bag. The handle is usually reinforced with extra plastic around the edges to make it stronger and less likely to tear or stretch. They're convenient, affordable, and an excellent way to extend your brand's connection with your customer beyond the boundaries of your store.
Since this is a popular option for retail brands, these bags are typically made of a thin, flexible plastic material such as low-density polyethylene (LDPE) or high-density polyethylene (HDPE) for quick, low-cost production.
How do we make it sustainable?
But that's not how we do it at noissue. You can choose between our compostable or recyclable die cut handle bags to follow the sustainability framework that suits your business best.
· Compostable die-cut handle bags: Our compostable bags are made entirely of plant-based "plastics", making them totally compostable. Your customers can compost them at home or take them to their local commercial composting facility to close the loop.
· Recyclable die-cut handle bags: Our recyclable bags are made from 100% pre-consumer recycled polyethylene and totally recyclable where soft plastics are accepted. This makes this option completely circular!
The key to choosing the right framework for you is to consider your customer. While choosing sustainable materials for your packaging is great, the reduction of environmental impact is really in the hands of your customers. That's why it's vital to make sustainably disposing of these bags as easy as possible for them. Research whether soft plastics recycling is available curb-side in your local area, or if commercial composting is easily accessible to your customers.
Perhaps you might want to install a drop-off point for customers to return their compostable or recyclable bags to in-store. This has a dual effect, encouraging them to return and step back into your sales funnel while seeing your brand's dedication to true sustainability.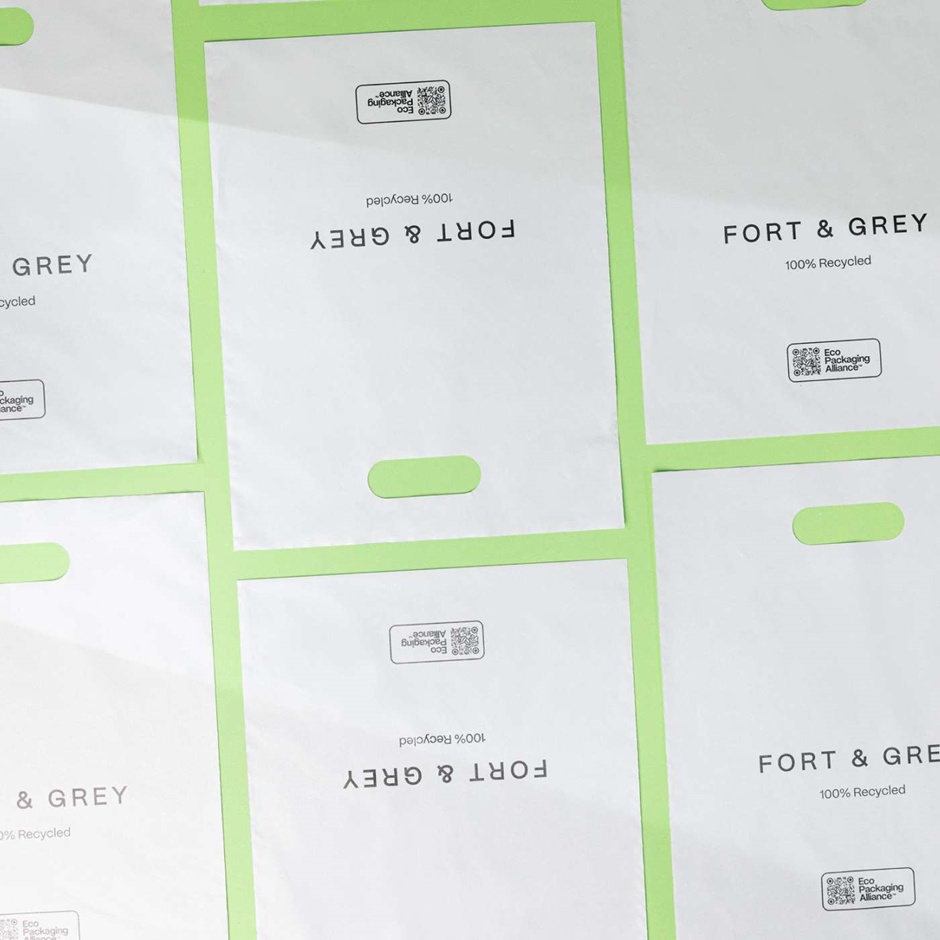 Why is it important to curate your design?
Once you've selected which sustainability framework is best for your business, the next step is to consider how to best represent your brand on the bag. Your customers will take this home with them, spending more time in close proximity to your brand and even acting as a walking billboard on their journey home.
A well-crafted brand can communicate values such as quality, reliability, and innovation, which can influence customer perceptions and buying decisions. Furthermore, strong branding can create an emotional connection with customers, fostering a sense of loyalty and attachment that goes beyond the functional benefits of a product or service. So, carefully curating the message your die-cut handle bags present is an essential step in the design process.
That's a Wrap!
These die-cut handle bags are a great way to deliver gorgeous branding while staying true to your business' sustainable values. Choose between recyclable, compostable, wholesale, or DTC options by browsing through our bags category for a variety of options. Most importantly, take your time with nailing the design and reach out to the design team at noissue if you ever need it. We're always here to help!