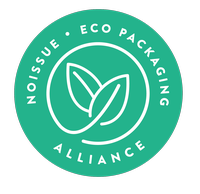 Stress is what you feel when you are under emotional pressure or in physical tension. It is inevitable. The world isn't perfect; you can never avoid the discomfort that stress brings. We can only learn to adapt and find ways to relieve ourselves from it.
There are many ways to manage stress. While others enjoy a good spa date, a delicious meal, or a long deep sleep, Gabriela finds comfort in stitching. It is her way of disconnecting and reconnecting. Stitching fills her with peace and joy, and because she wanted to share that same feeling with many, she created Embroidery School.
"Hi! I'm Gabriela, founder, and creative stitcher at Embroidery School - a small hand embroidery studio based in Northern Ireland. I create hand embroidery projects inspired by nature, sold as digital patterns, embroidery kits, and learning materials. I like to call them mindfulness tools since hand embroidery is one of the oldest mindfulness practices, a bit forgot by the modern self-care techniques."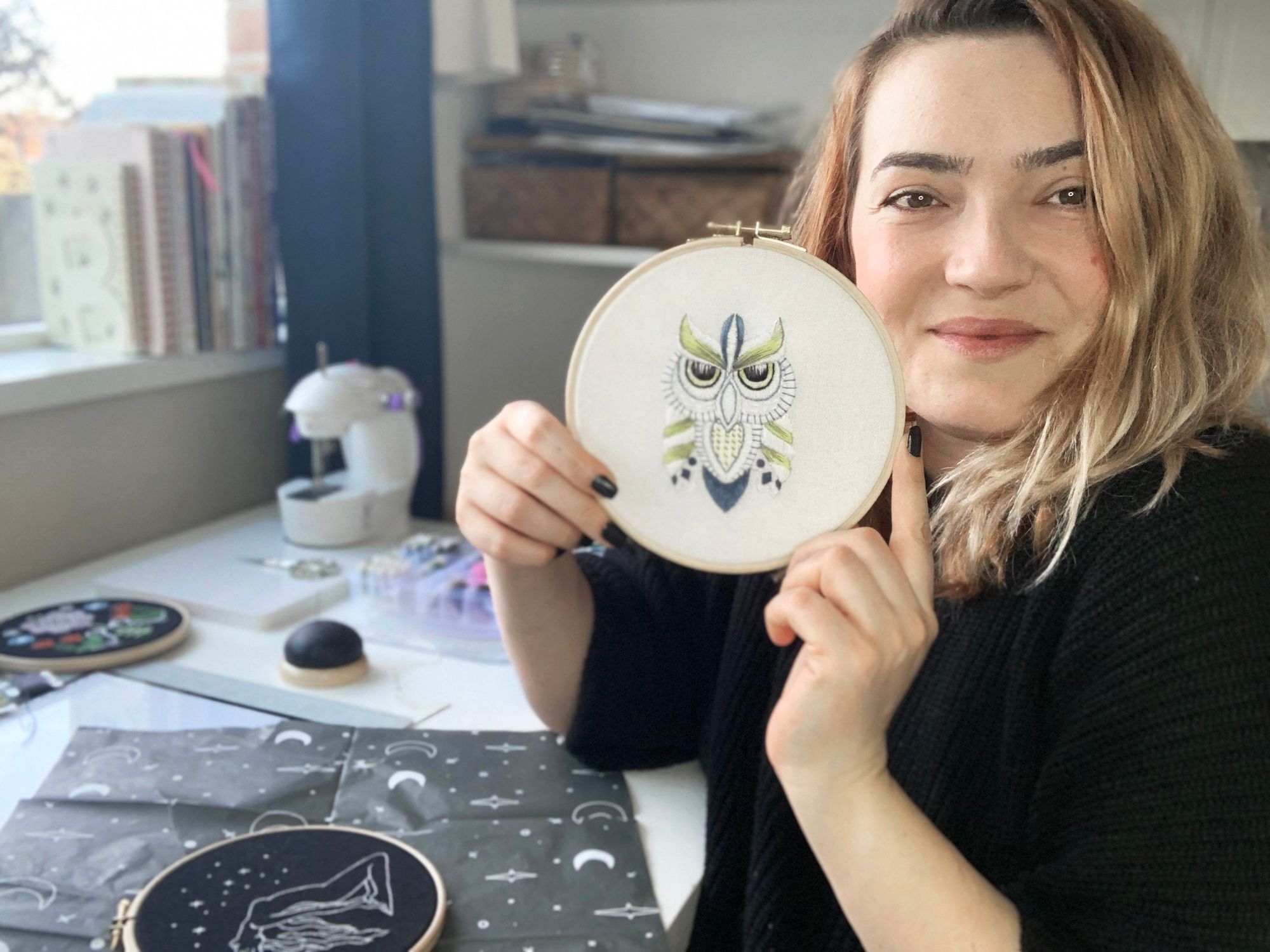 "Embroidery School is a very young and personal project. It all started at the beginning of last year. This new reality we're all living in brought me much closer to nature and me; Living since in an almost Arthurian tale - without the drama. The brand was born from my personal growth, from a need to live a simpler life and focus a bit on what's inside rather than just live on auto-pilot, from the love and nostalgia of the old crafts and traditions. I was born and raised in Romania, where I can proudly say many of the old traditions are still well kept, being part of the embroidery movement and trying to keep alive such a beautiful craft gives me a sense of higher purpose.
Initially, Embroidery School was meant to create Art Decks and other celestial-inspired prints, but at some point totally random, embroidery has found me. While I was shopping for some painting supplies I saw a piece of embroidery art hanging in the shop and still not sure what happened, but that was it. Went home, ordered supplies did my research, and never stopped stitching since I just knew there is no way back."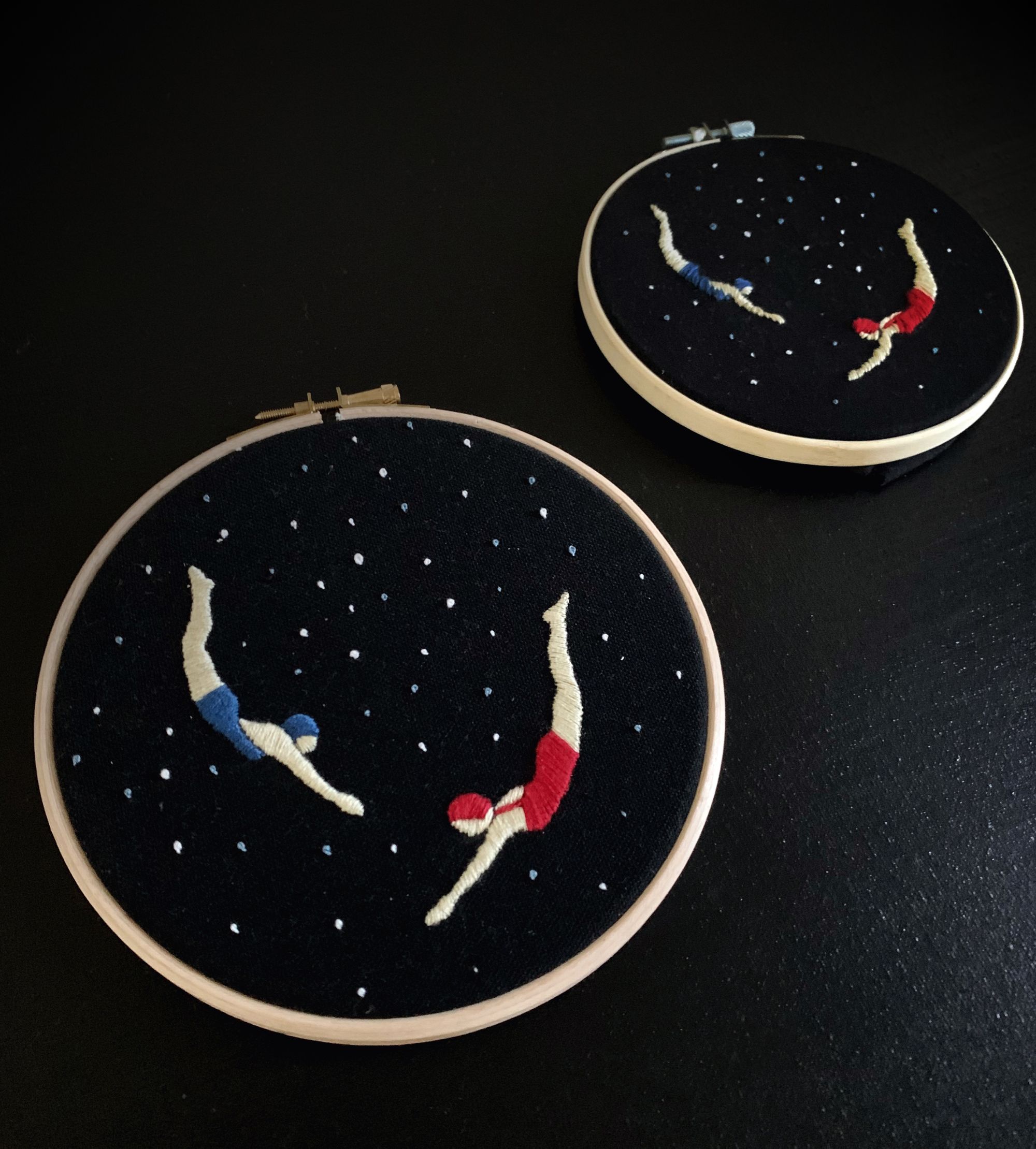 Embroidery is Gabriella's way to escape from the stress that our reality brings. She built the brand to encourage others to disconnect and take a break.
"My vision for Embroidery School is to bring a bit of peace and joy to people's lives by focusing on the present and disconnecting from the daily stress of our lives. Charles Bukowski said it much better, 'We don't even ask for happiness, just a little less pain.' I'm a strong believer in art in all it's forms and the mental health benefits of being creative. It has been with me for the last decade, I even made a career out of it - I'm also a Product Designer from 9-5."
Gabriela shares that she explored different art media and found embroidery to be the easiest. Unlike other forms of art, you'll only need two simple tools to start creating.
"While I tried a lot of mediums through time, I found embroidery as one of the easiest forms of art. Anyone can stitch. I can't tell you how many times I heard, 'Ahh, but I'm bad at drawing. I can't do art.' That's not the case with embroidery; anyone can start stitching straight away, you just need a needle and a piece of fabric.
My vision sits at the core of my small business. Embroidery is a very personal craft, and that's the beauty and magic of it. You have to spend some time creating, you have to disconnect or re-connect to yourself, and at the end, you have a beautiful embroidery art piece that will remind you of your self-care journey."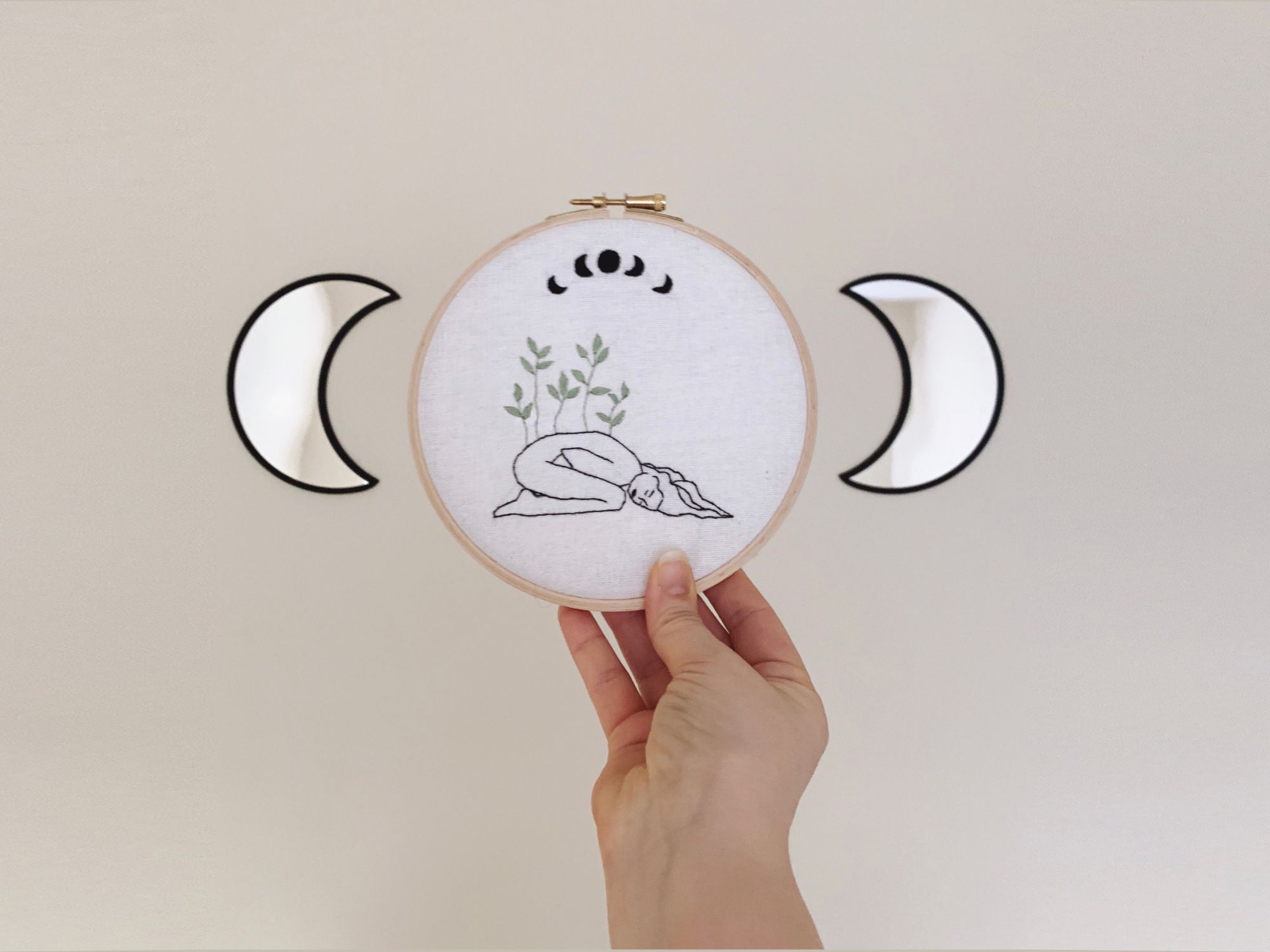 The brand remains a passion project of hers as she still works a 9-5 job. Juggling these two and making them fit in one day is a challenge she faces.
"One of my biggest challenges by far is time management. As a home-based craft business owner, you have to wear so many caps - from production, design, packaging, marketing to project management and time spent learning new skills. You are in charge of everything and the day has just 24 hours.
When you start your own business, you're filled with so much excitement that you tend to underestimate the amount of work that has to be done.
How I cope with it is by having a master plan. I then break it down into smaller tasks until I get to the almighty daily tasks list. I call it a successful day if I take care of my daily tasks that feed into the master plan."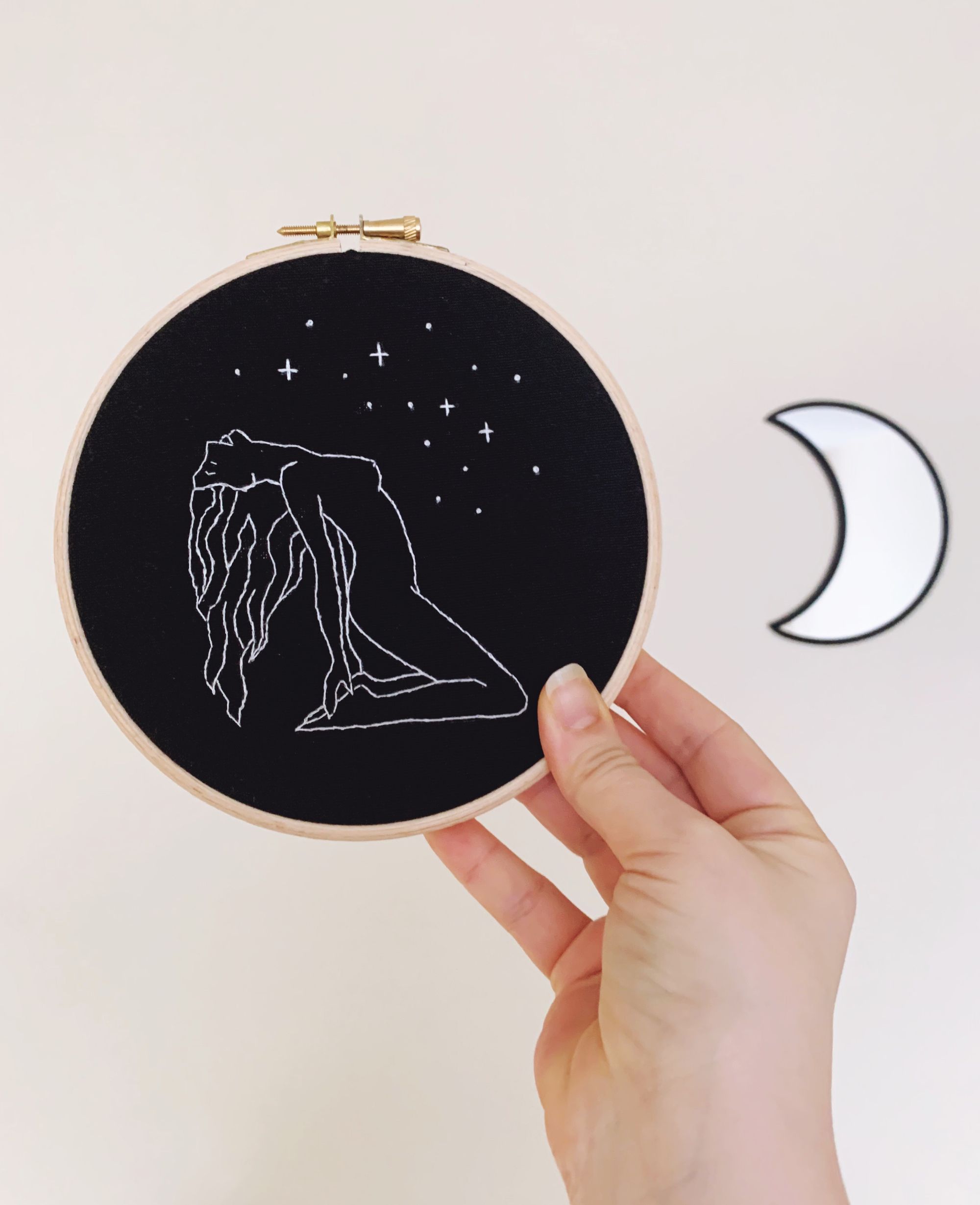 She wanted to be very prepared when she embarked on her brand's journey, spending countless hours on research so that she had data to back up her plans.
"One piece of advice I'd give to aspiring artists would be research, research, and research again. Research your actual and potential customers, research the market, the trends, research everything you can.
Another piece of advice for people like me who split their time between a full-time job and their own business: treat your project as a business, be mindful with how you spend your time - if it's not feeding into the master plan, then it's not worth it.
Lastly, one powerful affirmation I constantly tell myself, 'I'm here for the long run.' It helps take away the daily pressure and reminds me that even the smallest step towards the bigger picture is still progress. Everyone is special; everyone has a story to tell, do not get overwhelmed or intimidated by other people's work. You are special and you totally got this!"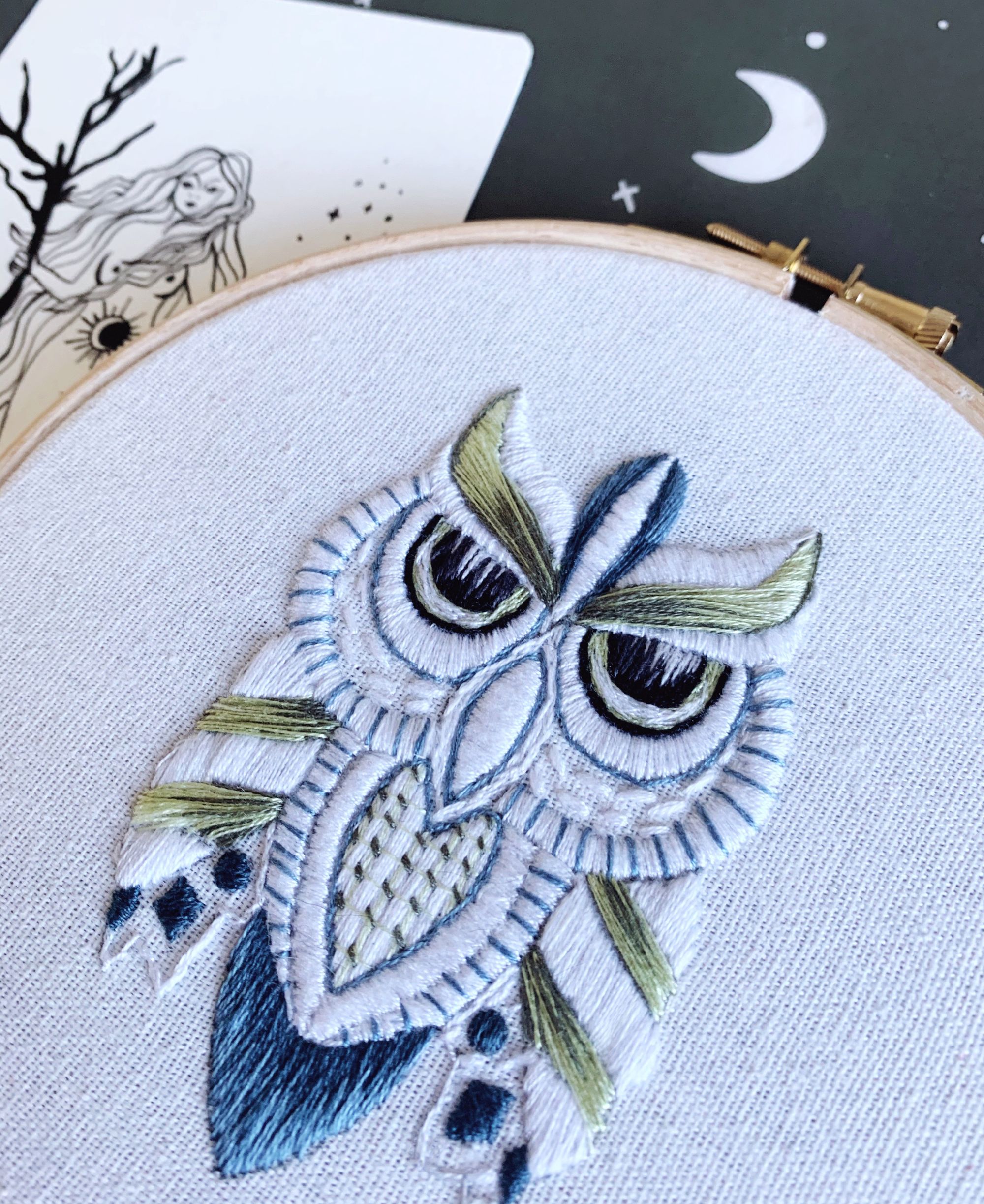 Quick Q&A!
What inspires you/your work?
"I find my inspiration in nature, folklore and mysticism. While I constantly keep an eye on what other people are doing, nature and folklore are the main topics in my designs."
What makes you different from other artists?
"There is so much talent out there, it can be a daunting task to differentiate yourself from other artists. But again, we are all different and we all have a beautiful story to depict in our art.
Before I even started, my research included buying other well-established embroidery artists kits or patterns. While some were amazing, I was a bit disappointed by others. I took that on board and learned from it.
What I knew from the beginning was that I'm not willing to sacrifice quality over quantity. The experience of opening an Embroidery School box had to be magical, this translates in top quality hoops, quality linen, customised packaging, even the How To Guides are mini brochures telling a story."
What's your best customer story?
"While all customers are special and close to my heart, there is a story that stuck with me. I did a customized embroidery for a lovely lady depicting her family, using as reference one of her Instagram photos. Her Instagram was built around her kids and all the family magic. After I sent her the hoop art, the next day I found that her Instagram account was hacked and shut down - leaving her with hundreds of images lost, but a hoop art to remind her of some of those beautiful moments. This amazed me again on how the universe is working and reassured me I'm on the right path."
Who do you think is doing great creative work at the moment?
"I admire so many artists, I don't even know where to start. To keep it short and around the embroidery craft I really love and take inspiration from Trish Burr and Yumiko Higuchi."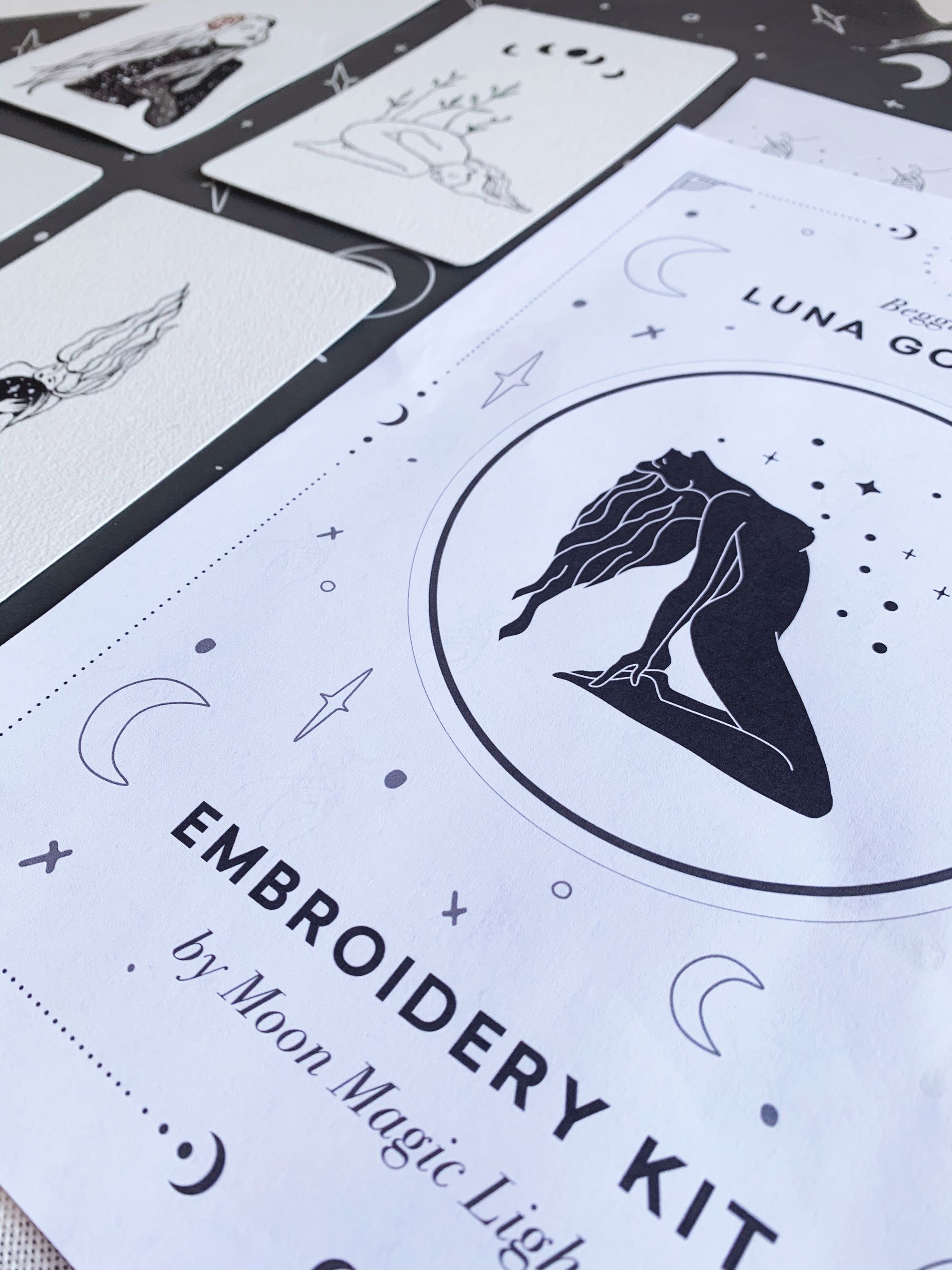 Even before Gabriella had her business, she was already practicing sustainability in her daily life. That's why incorporating it into her business was a must.
"Sustainability and Embroidery School can't be really separated. As a home-based business, it's more of a lifestyle, the environmental footprint is kept to the minimum by incorporating sustainability into my everyday operations and life.
We use energy-efficient electronic products, creating limited edition kits, using sustainable and plastic-free materials for the packaging, reuse materials where possible, reduce the usage of fabric, and ultimately by advocating minimalism supported by the overall image of the brand."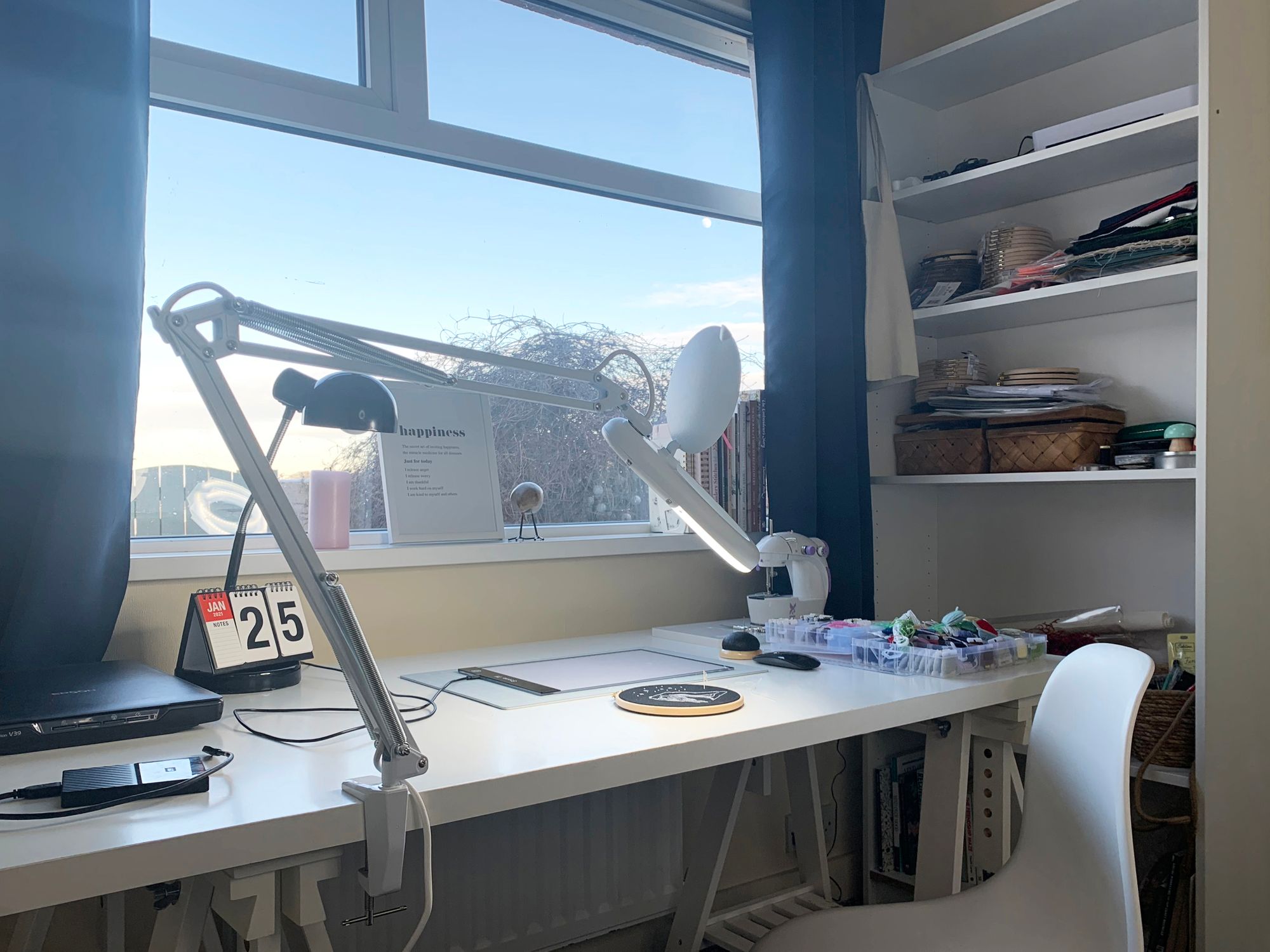 The customer experience starts long before they receive the product. Everything has to be on point from the moment they find the brand or product. Once they order, packaging plays an essential role, and Gabriella wanted to make sure that customers get the whole brand experience upon receiving it.
"I knew from the beginning that custom packaging is an essential part of telling my story. It was a matter of time and when I was ready to bring it on. The experience a customer has with your brand starts long before they purchase your products. From the discovery phase to the moment they use your products, it's all part of the brand. Custom packaging is an essential part of my product and the Embroidery School experience. I like to brag about it on social media with every occasion I have."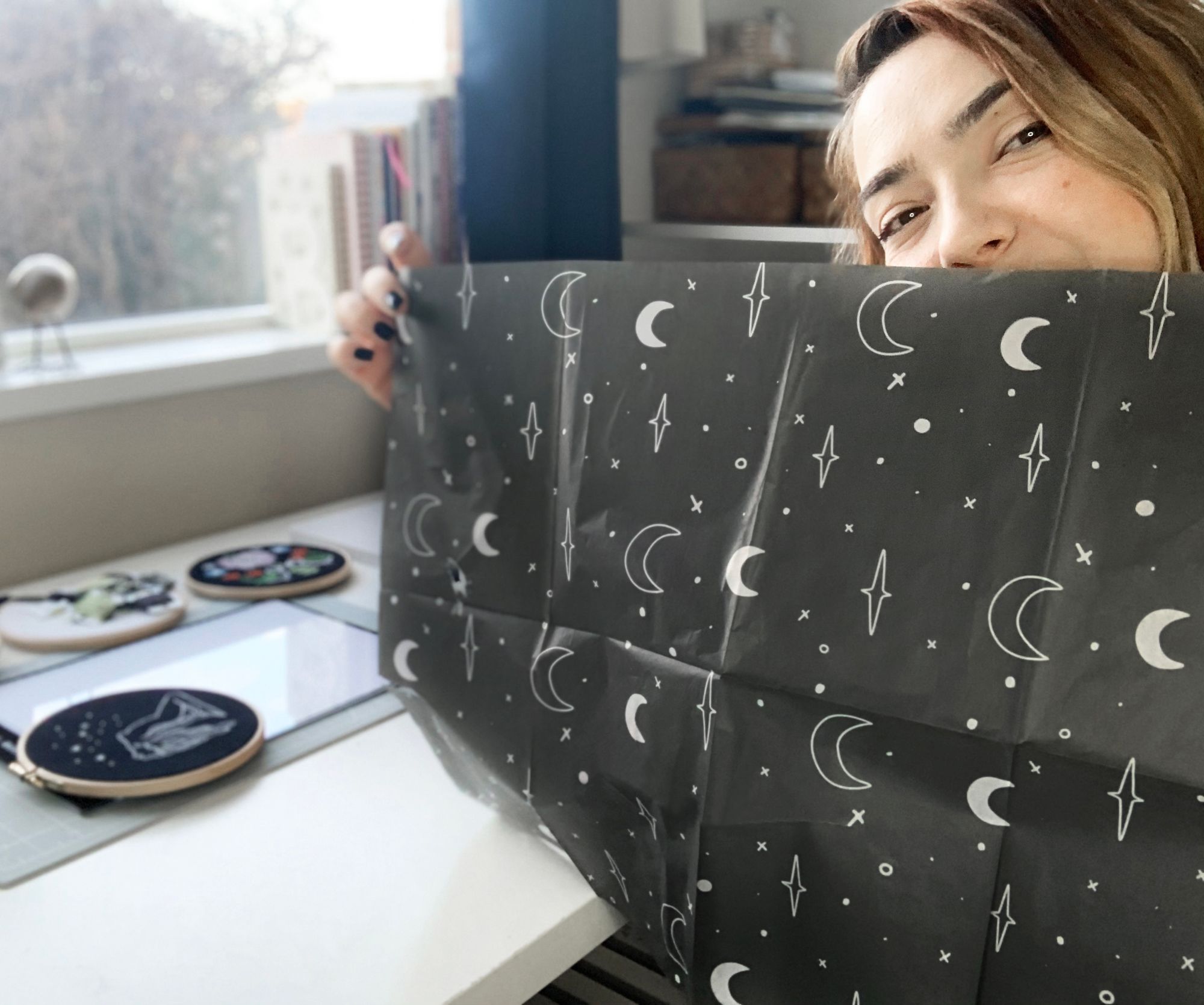 "To be honest, it wasn't too hard to choose noissue. A bit of research, and I soon found you guys. The sustainable packaging solutions, your values, and everything in between is a perfect match for my brand and helps bring Embroidery School to life.
The design process was extremely easy, a super user-friendly website. There were a few issues with the source file I sent, but the design team support was spot on - five-star service. Thank you!"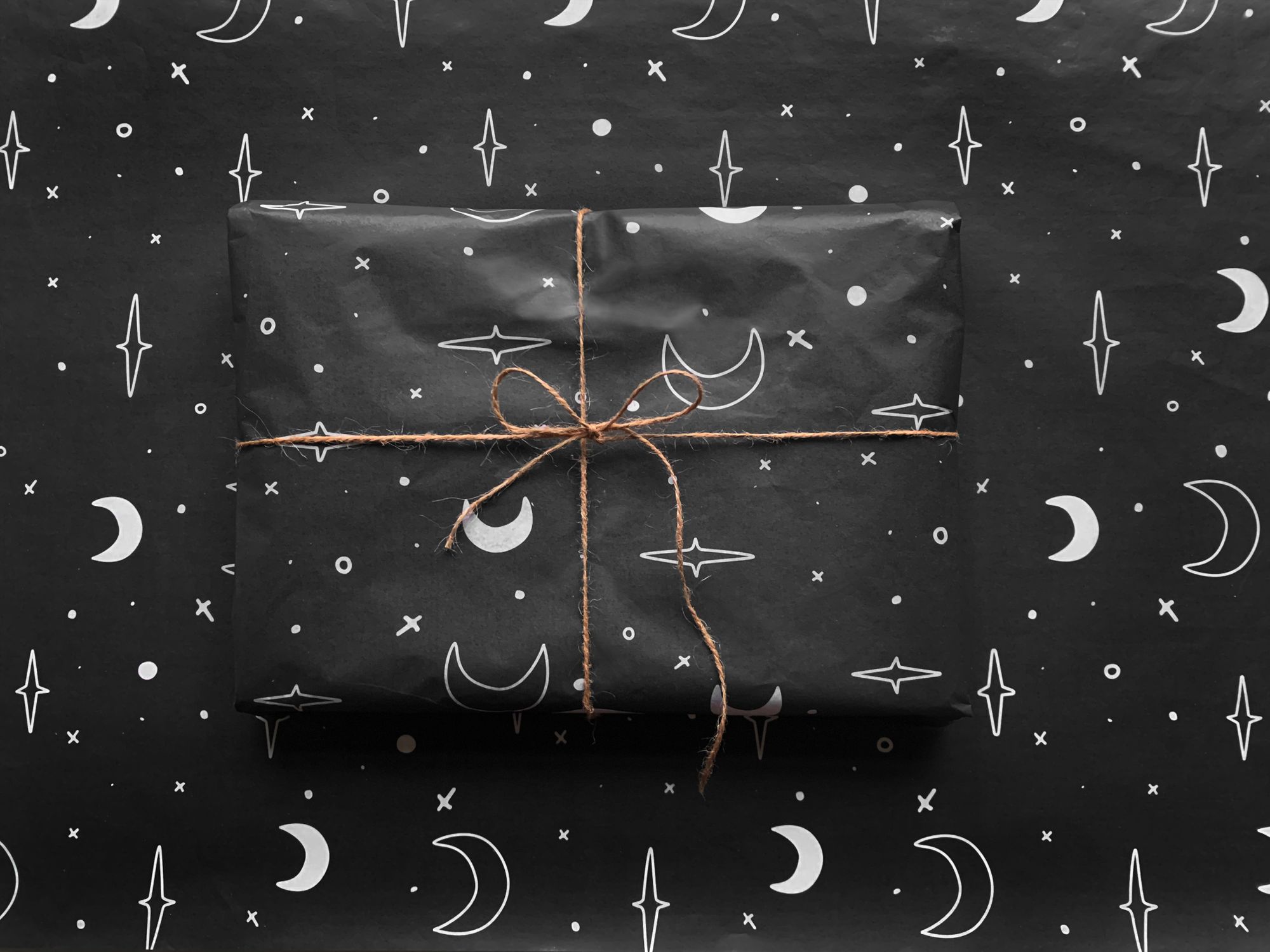 Embroidery School fun fact:
"If Embroidery School was a person, it has to be a Goddess who lives by her internal validation and creative inspiration, fully aware of her inner power, and highly compassionate towards everything that surrounds her. She lives in a small forest cottage and stitches all day long."
---
Find more of Embroidery School here:
Etsy: /embroideryschool
Instagram: @embroideryschool_uk
Like this story? Tell us yours! Share your brand story and love for your custom packaging and get a chance to be featured on the wrap! If you're a noissue customer and are interested, you can join the Eco Packaging Alliance by clicking here and emailing us your story at ecoalliance@noissue.co!