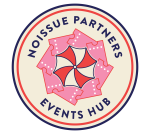 It's no secret that the wedding and event industry has taken a big hit from the pandemic, and professionals have pivoted to evergreen strategies like sustainability and social consciousness.
In this article, I'm sharing how you can follow suit and make your wedding and event business impactful for the long-haul.
Because, let's face it: if you're still an event professional in 2021, here's what I know about you:
1. You've got grit. You adjust. You adapt. And you're still in this because you love what you do and who you serve.
2. You've taken this interesting gift of time to rethink everything about your business. And you've dreamed of finding a better way, an approach that'd minimize your carbon footprint and maximize your social impact. (Here are some statistics on how wasteful the wedding industry can be.)
Maybe you found yourself pondering: How can I reinvent what I do? How can I reimagine the way I do things? How can I make my business ethical?
These are important questions, so let me shine a little light on how you can make the transition to becoming an ethical business smooth and fruitful.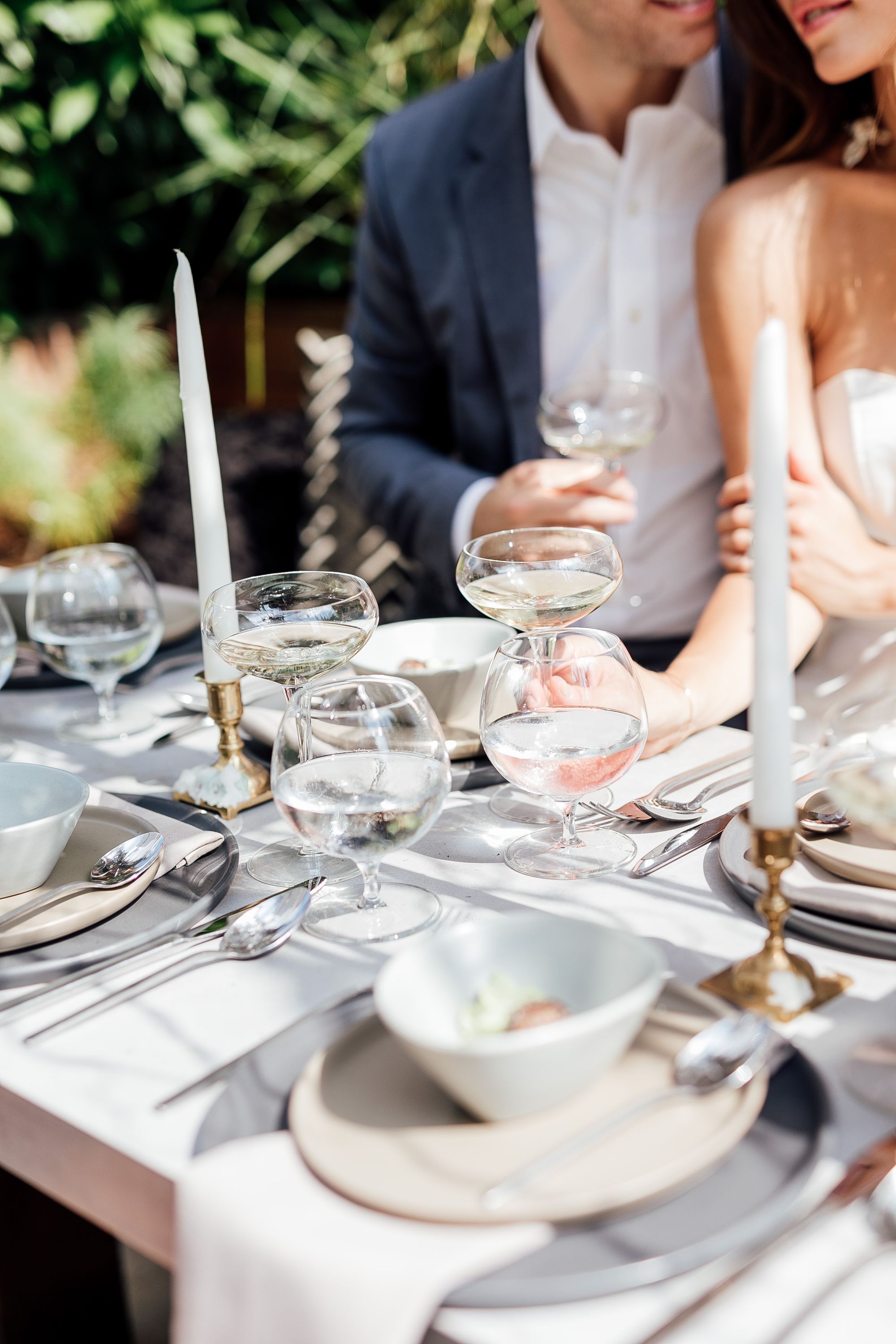 What is an Ethical Event?

With life reminding us how fragile it is, perhaps you've thought about channeling your business toward something significant. You want your business to be ethical, and to leave a legacy of good. Sound familiar?
I was once where you are now, wanting to make a positive impact but not knowing where to even start. All I knew was how much I didn't know!
As a photojournalist, I would travel the world (remember that?) I've used my lens to tell stories of artisans in Kenya, an adoption from India, and a cacao farmer in Guatemala.
I saw up-close the impact my wallet can make. After a while, photographing people who live on $5 a day and returning to the states to photograph $50,000 weddings didn't sit right with me. I wanted to use my talent, voice, and experience to bridge the gap.
So I created a platform called Ethical Weddings which resources engaged couples with a range of ideas for how to use their wedding day for good. An ethical event is an intentional decision to make your wedding or special event sustainable and socially conscious.
How does it work? Some ideas are more direct, such as hiring a sustainable/eco-ethical wedding planner to a more DIY approach like encouraging your bridal party to bring reusable bottles and to pack their gown in reusable garment bags.
Ethical events are a series of small decisions that make a big impact. And not just decisions made by the couples but the vendors, too.
I realized there was a gap of event professionals who wanted to be eco-ethical vendors but didn't know where to start or how to receive training.
How to Plan an Ethical Event

I teamed up with 2 of my fellow event planner professionals in New Jersey and Vancouver to put together a course called The Good Green that certifies vendors to become eco-ethical vendors.
We teach vendors how to integrate sustainable practices and create ethical, impactful events.
As a vendor, you may be thinking, 'Oh hey, a course sounds cool, but I now have all these events that had been canceled and rescheduled and are finally now safe to do and I just don't have time for a course... (or to sleep or eat).'
Not to worry, because I'm sharing a quick overview for how you can get started on your journey toward becoming an ethical event professional.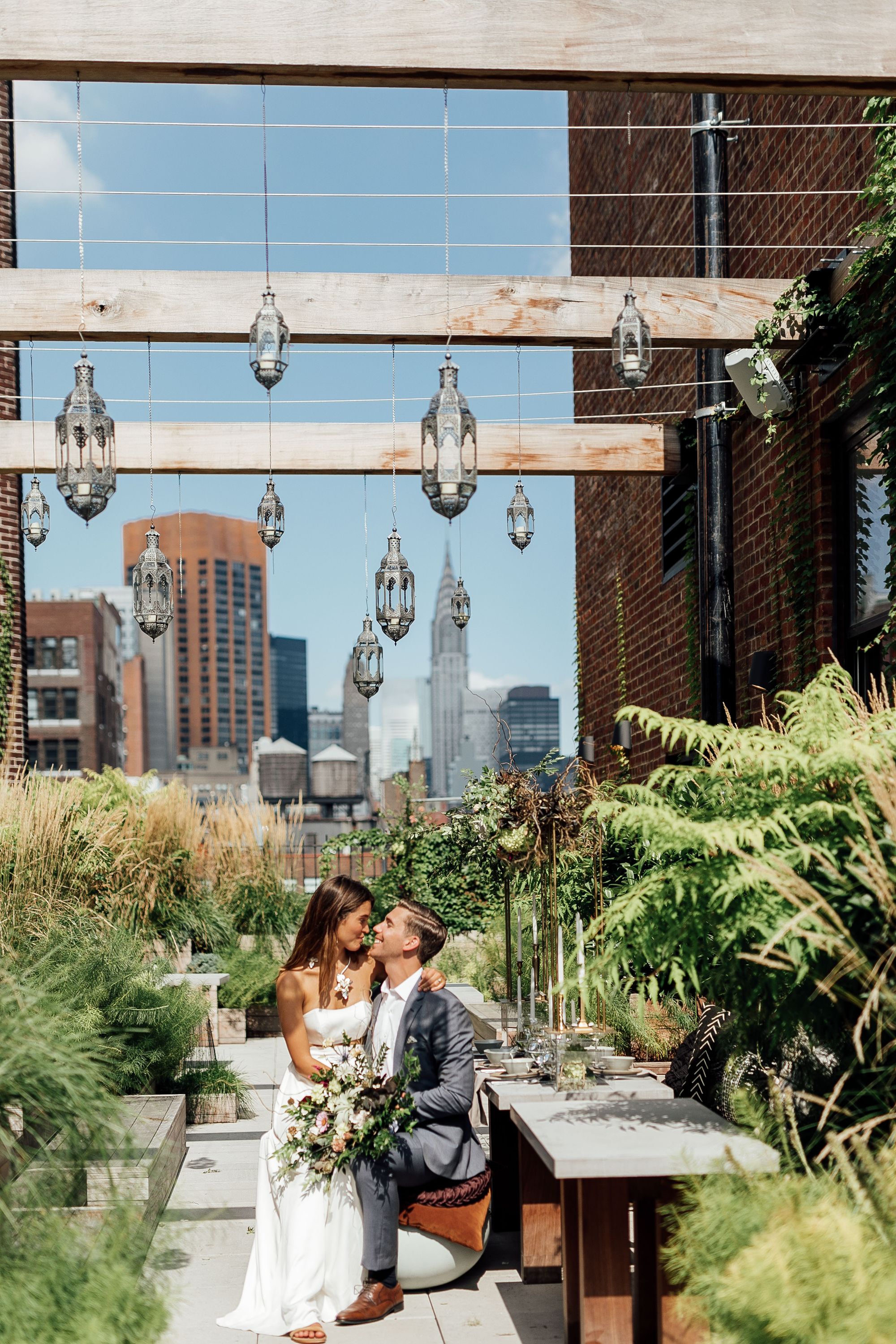 Be Adjustable

Every event and wedding professional knows the importance of being adjustable and flexible. Plans can change on a whim, and as we've learned — the world can change rapidly.
Being adjustable will become your greatest asset as you navigate toward greener business pastures.
Take my co-founder Natasha Thom, for instance. When the majority of her in-person clients for her business Clearwater Events had to reschedule because of the global pandemic, Natasha quickly adjusted to the community's stay-at-home needs by starting a gift box business boxes of relaxing goods such as coffee and snacks that highlighted small, local businesses.
Know Your Values

Your business values will help you align with the right community and movements. Ask yourself:
What inspires you?
What kind of world do you want to live in?
What gives you life?
What makes you angry?
What aligns with your brand values?
These answers will lead you to brands and organizations whose values align with yours. And that's where beautiful partnerships grow.
Collaborate With Aligned Partners

There's nothing more powerful than a community of people coming together for a cause. So, sync with organizations that have a similar ethos to your business values.
For instance, if our vendor community is looking for attractive ways to deliver goods to their clients, we would recommend them to noissue's packaging goods or if they were looking for paperless easy to run their business, we'd recommend an online project management system like Honeybook.
Additionally, we knew that our vendors wanted to recommend each other to their clients so we've put together our eco-ethical directory to find event professionals with similar values.
By joining forces, we knew we could have a stronger impact, our voices would be louder and reach farther.
Make Eco Conscious Choices

It's easy to feel like one person or business can't change the world. But when we all make conscious choices every day, change happens. For instance, according to the Global Carbon Project the decrease in travel in 2020 drove the global drop in carbon emissions, and the U.S.' emissions alone dropped 12%!
Let's continue to help preserve the earth's resources by making more eco choices such as reducing single-use items, recycling, circulating energy, choosing event rentals, and more. For vendor specifics for making eco-conscious choices such as for florals, catering, and photography, check out our blog.
Use Small Business to Make Social Impact

What issues are there at a local level societally? Right now, there are important active narratives about climate change, social equality, minimizing our carbon footprint, and more. One of the best ways to foster these conversations toward change is to bring our money and commerce to the table.
Business has a unique power to drive change in society. The opposite of cancel culture is community culture. You can contribute by donating products, profits, your platform and voice, or your time — often a small business's most precious resource.
By joining these narratives and movements, your business will actively take part in social impact not just in your industry, but in the communities and cultures that orbit around your locale.
Ready to Go Green?

You've taken a huge stride towards becoming an ethical business in the wedding and event industry. I know firsthand how overwhelming it can feel: you may feel like every detail needs to be flawlessly eco. But baby steps lead to big change, which is why we started The Good Green.
The Good Green Certification is a valuable resource that'll walk you through every step of your transition to becoming an ethical business. To support the noissue community, we have discounted the course 30% from now until the end of August.
You don't have to go it alone, because together, we can always do more.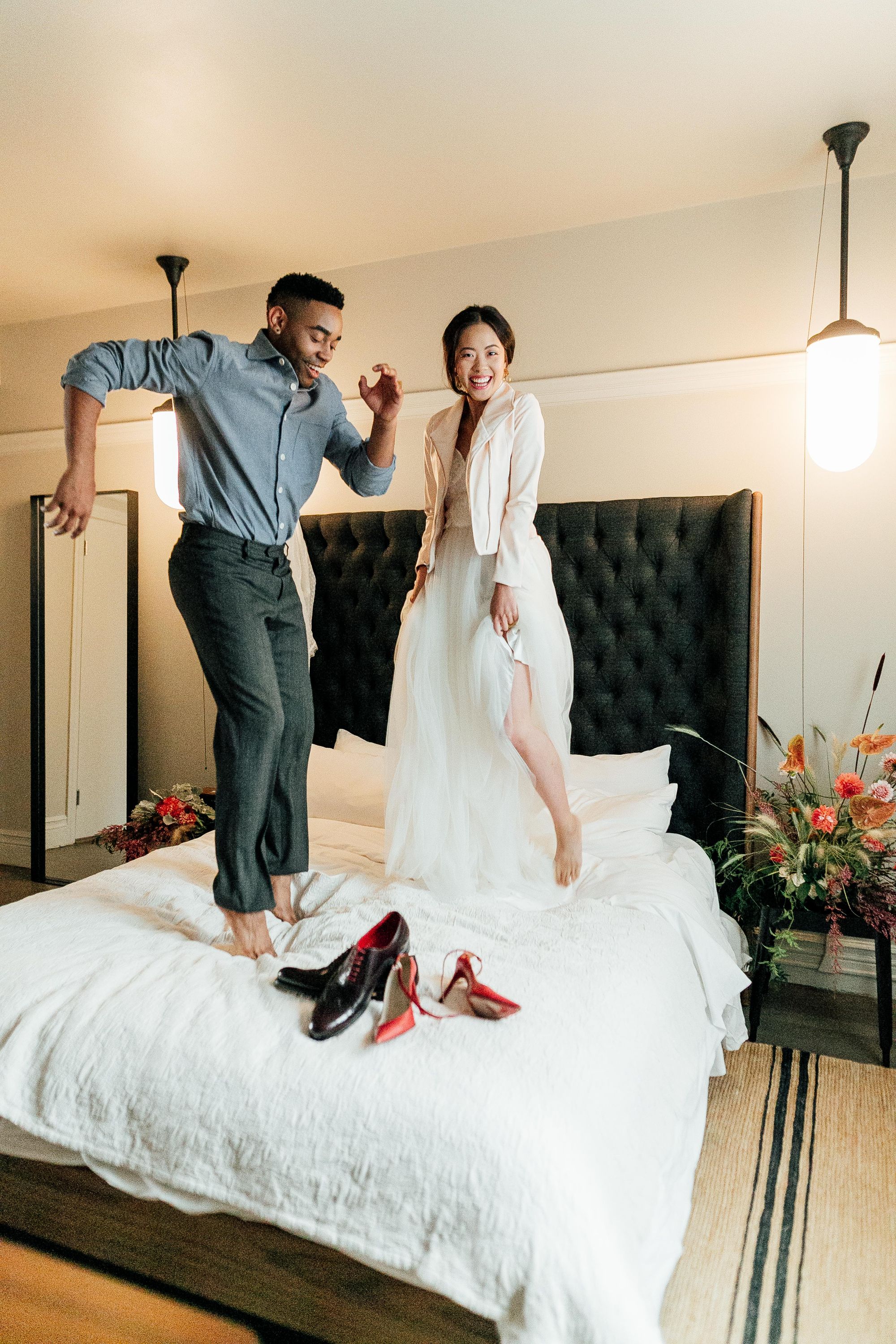 ---
Praise Santos is the founder behind the photography studio ComePlum which does personal brand photoshoots for go-getter women who are impacting the world. She knows that when women are empowered, resourced, and confident, they cause their communities to flourish. Her photos have been featured in Vogue, Forbes, and the San Francisco Chronicle.
Praise also coaches creatives to use their skills for positive impact. Her project Ethical Weddings won a 20 On The Rise award by the 70,000+ member Rising Tide Society. When she's not photographing, teaching, or playing with her pup Bubs, she tries to play Chance the Rapper songs on her ukulele.
Want to learn more about Ethical Weddings? Check out their Website and Instagram!