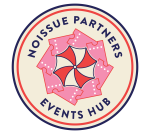 EventUp powered by Tripleseat is the leading global online venue directory showcasing restaurants, hotels, and unique venues. We introduce social and corporate events planners to their perfect venue for any event. Book. Browse. Party. EventUp.
While corporate events can be good for the local economy, they can also be damaging to the environment. As planners, we have a social responsibility to be aware of how our events are contributing to the climate problem and do our best to find ways to reduce the damaging effects.
It can feel like a lot of pressure but there are some very easy and actionable ways you can start. Before you know it, thinking of ways to make your event more eco-friendly will become second nature. Here are a few ideas to get you started!
Plan A Sustainable Menu
Did you know that food waste is one of the biggest generators of waste at events? Luckily, there are a ton of ways you can help reduce food waste at your event. Make sure you have accurate meal counts and aren't over-ordering.
Try to offer vegetarian or vegan options for your entire event where you can (encourage a "meatless meal or vegan break" during your event), and source locally whenever possible.
At the end of your event, if there is any extra food, try to donate as much of it as you can. Do a little bit of research before the event, so you have some options ready and can make calls as soon as you know that you will have leftover food items worth donating. The Good Samaritan Act protects those who donate food in good faith.
The Food Rescue Locator is the perfect resource to find any local organizations accepting food, and what type of food they will take.  
Often, Fire Stations and Police Stations are happy to take leftover packaged meals and untouched trays of food. It's also a great way to support frontline workers.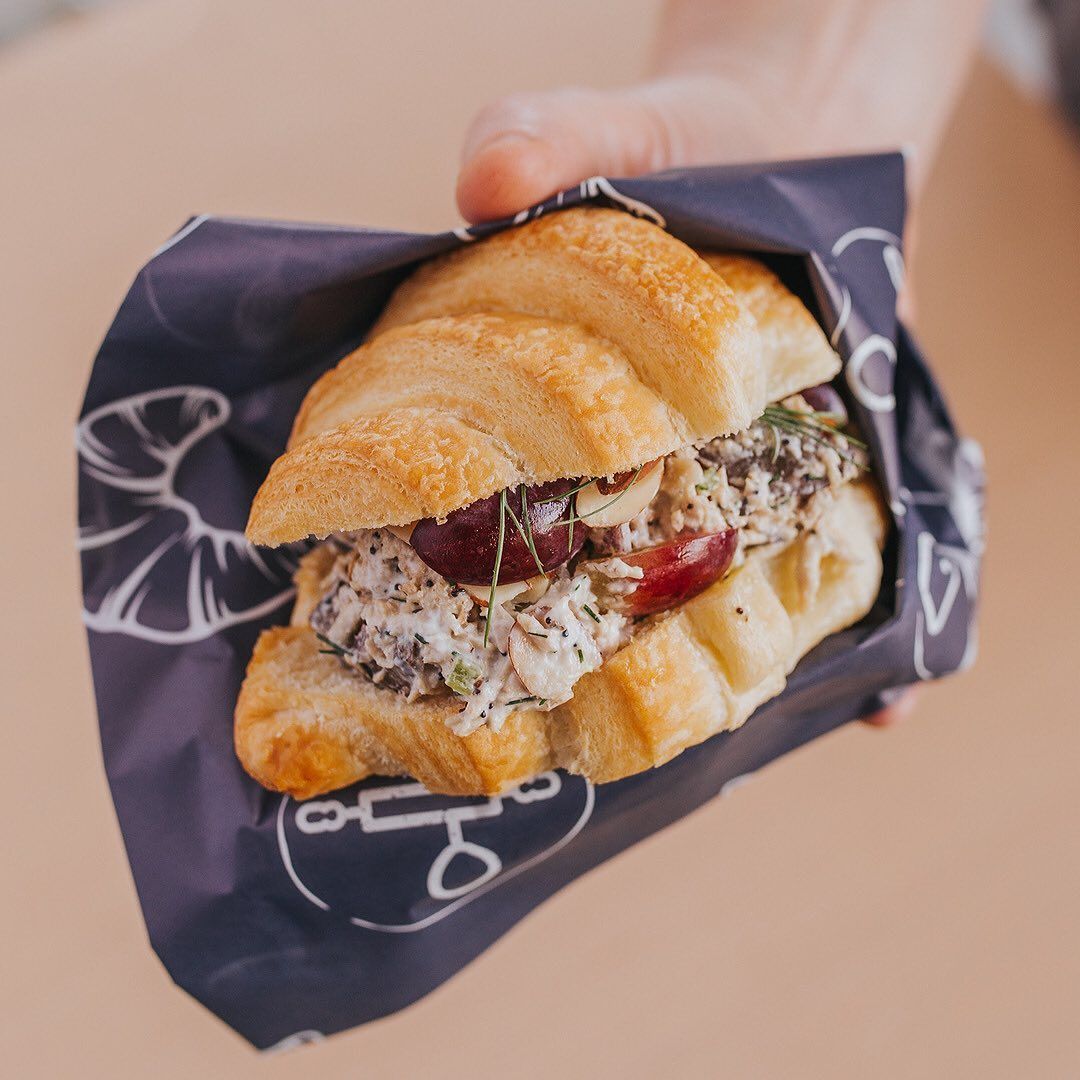 2. Recycle What You Can
If you host an annual event, try saving items and reusing them year after year. Signage that can be saved and reused will help save your budget and the planet. Most attendees throw away their badges and lanyards at the end of the event.
Instead, have a place where they can drop them off so that you can recycle and reuse plastic badge holders and lanyards. Make sure to have clearly marked recycling bins throughout the event also, to discourage people from throwing everything away.
3. Go Paperless
With the technology we have available to us today, it's a surprise that anyone still has paper at events – but a lot still do! Commit to going paperless by having an event app where attendees can access presentation information, directions, daily schedule, and menus, or use QR codes that can be scanned.
Making the change can be tough for some attendees, thinking ahead and offering multiple ways to access that same information via your laptop or phone makes the transition smoother.
If something must be printed for the day of the event, choose to print on recycled paper or go with a local printing company that offers recycled paper options.
Attendee apps that we have used before, Crowdcompass, Kilk, and Attendease, are all great apps that make it easy for attendees to access the information they need, all while providing you the host better data to make more informed decisions. Plus these apps allow for more attendee engagement before, during, and after the event.
4. Ban Single-Use Items
One of the biggest single-use items at events is plastic water bottles. Instead of having those available for attendees, have water stations, or pitchers of water placed at their seats.
In your pre-event email make sure to call out that attendees should bring reusable water bottles – most probably travel with one anyway. During meals, avoid using disposable items like cutlery and paper or plastic plates, use reusable dishware that can be washed and reused, and cloth napkins instead of paper napkins.
And if you can't avoid it, try using recyclable or compostable options instead.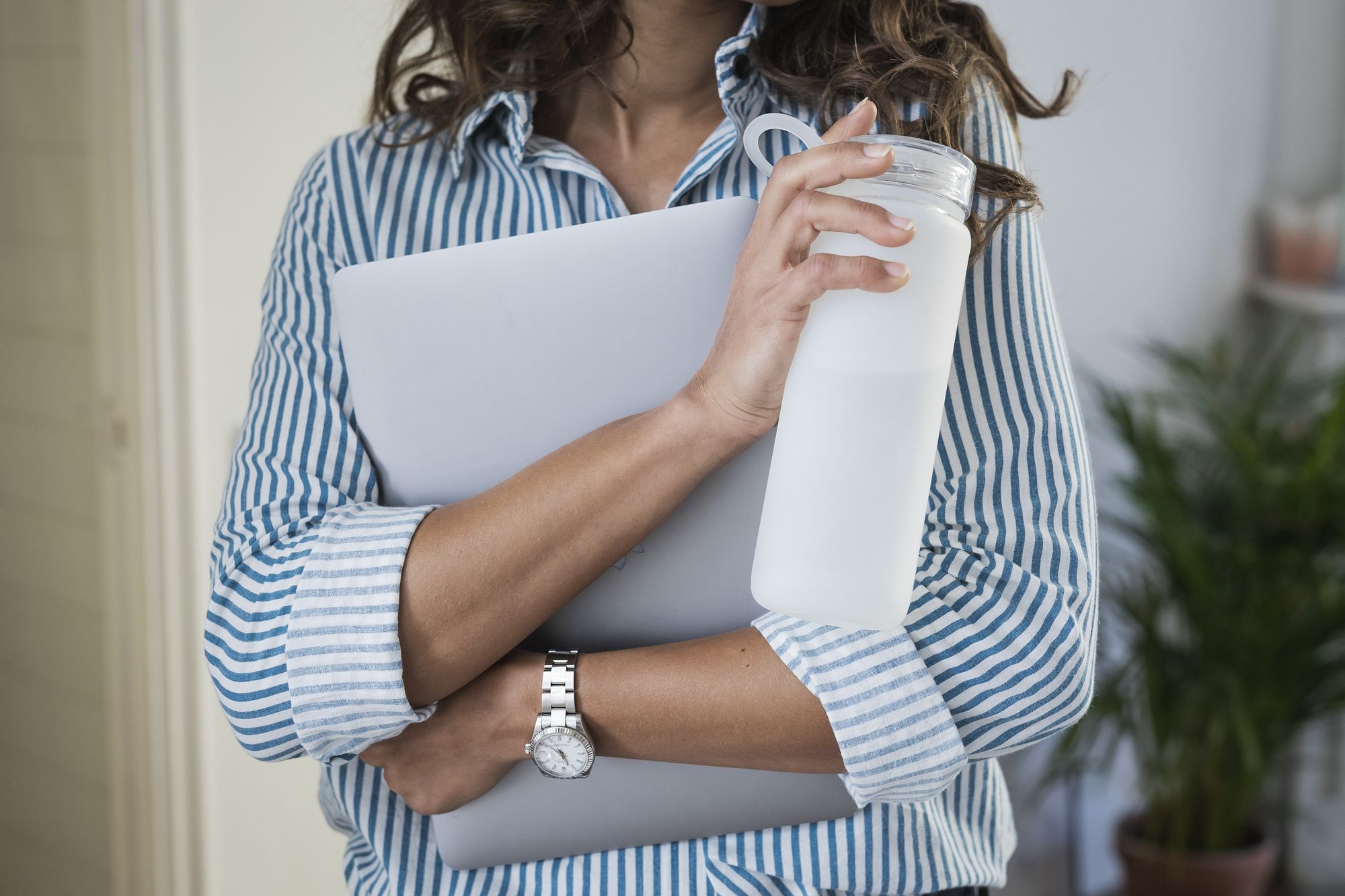 5. Encourage Carpooling or Public Transportation
To help cut down on carbon emissions, encourage your attendees to take advantage of public transportation or carpool with a friend or coworker. This helps if your event is taking place in a major city, where the majority of your attendees are from or work near.
Make it less intimidating for them by having instructions and locations of the public transportation system in your pre-event email. If a lot of your attendees are traveling far and by plane to get to your event, research carbon credit, and reforestation programs - you may be able to help offset attendee travel emissions by buying carbon credits.
Turn carpooling and public transportation into a social media contest. Ask attendees to post pictures of them carpooling and using public transportation to get to the event, tagging the event or venue, and using specified hashtags. The benefits are two-fold; you help the environment, plus you get free promotion and user-generated content that can be reused again down the road.
6. Offer Eco-Friendly Swag
If you decide to offer swag items, make them reusable and eco-friendly – like metal straws, reusable cutlery, and reusable totes. If you really want to impress your attendees, give away branded reusable water bottles that would be perfect for when you get rid of single-use plastic water bottles and it will make the adjustment easier!
Tripleseat's EventCamp reusable tote bags. EventCamp attendees always swoon over these canvas tote bags.  
7. Pick An Eco-Friendly Venue
Look for venues that are LEED-certified, meaning that it was designed and built using strategies aimed at improving performance across all the metrics that matter most: energy savings, water efficiency, CO2 emissions reduction, improved indoor environmental quality, and stewardship of resources and sensitivity to their impacts.
Even better, look for venues that offer outside space so that you can take advantage of natural light and air to avoid using heating and cooling systems, and electricity as well.
Tuscan Kitchen's Boston location has a new outdoor concept II Giardino in the Seaport. This venue offers a large open-air space complete with lawn games and a party tent for those folks that need a break from the sun. Walls of greenery and fences keep it private but still accessible to the Boston views.
Throwing a corporate event, no matter how big or small, doesn't mean you have to trash the environment – literally. Implementing even a few eco-friendly changes can make a big impact on the overall carbon footprint of your event. Attendees will be inspired by your carefully selected changes and want to incorporate eco-friendly updates into their own life.
Establish a blueprint to implement all 7 changes across all of your events going forward and you will be responsible for making giant leaps towards a more sustainable future.
---
Keep up with @eventup on Instagram and find your perfect venue on their website!