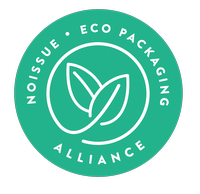 From romantic gestures to simple gifts to show appreciation, flowers can make anyone's day. If you're looking to try something new, dried or preserved floral arrangements can freshen up your gift ideas. Compared to fresh flowers that last for only a couple of days in water, preserved flowers can last for up to many months and even years. It's lifespan makes it a more sustainable option for flower enthusiasts who love brightening their homes. Plus, learning how to dry and preserve them yourself feels really satisfying.
Florals by Blush is a flower and workshop studio based in Woollongabba, Brisbane that specializes in dried and preserved flowers. Their owner Paloma started the business after noticing how much waste floristry generates when she was working at the wedding and events industry.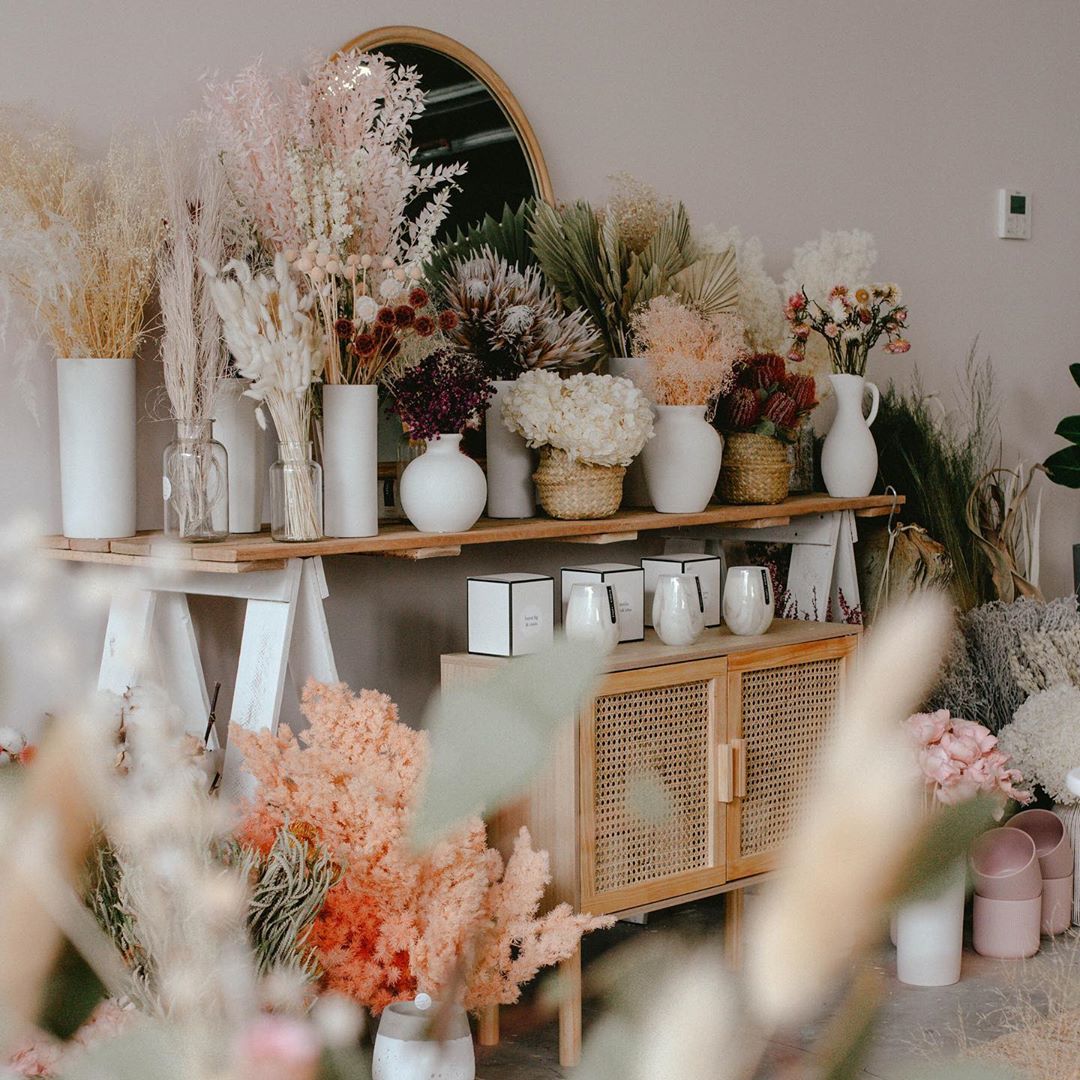 Sustainability and design are among the things that matter most to Florals by Blush, and Paloma said that they wanted to collaborate with brands that minimize their environmental footprint like noissue. Aside from the fact that she recycles excess dried or preserved flowers into other pieces, segregating their waste, and teaching these methods at every workshop, Paloma has been using noissue's custom tissue and tape since the launch of their craft boxes. The gratitude and happiness that her customers radiate with her services gave her so much pride that she wanted to add personal touches with each package she sent out.
"With the launch of our craft boxes, I knew Florals by Blush needed the added personal touch of custom packaging to reach the level of audience I want [to market] to. I believe I can expand even further now with showcasing our sustainability to our customer since collaborating with noissue's products."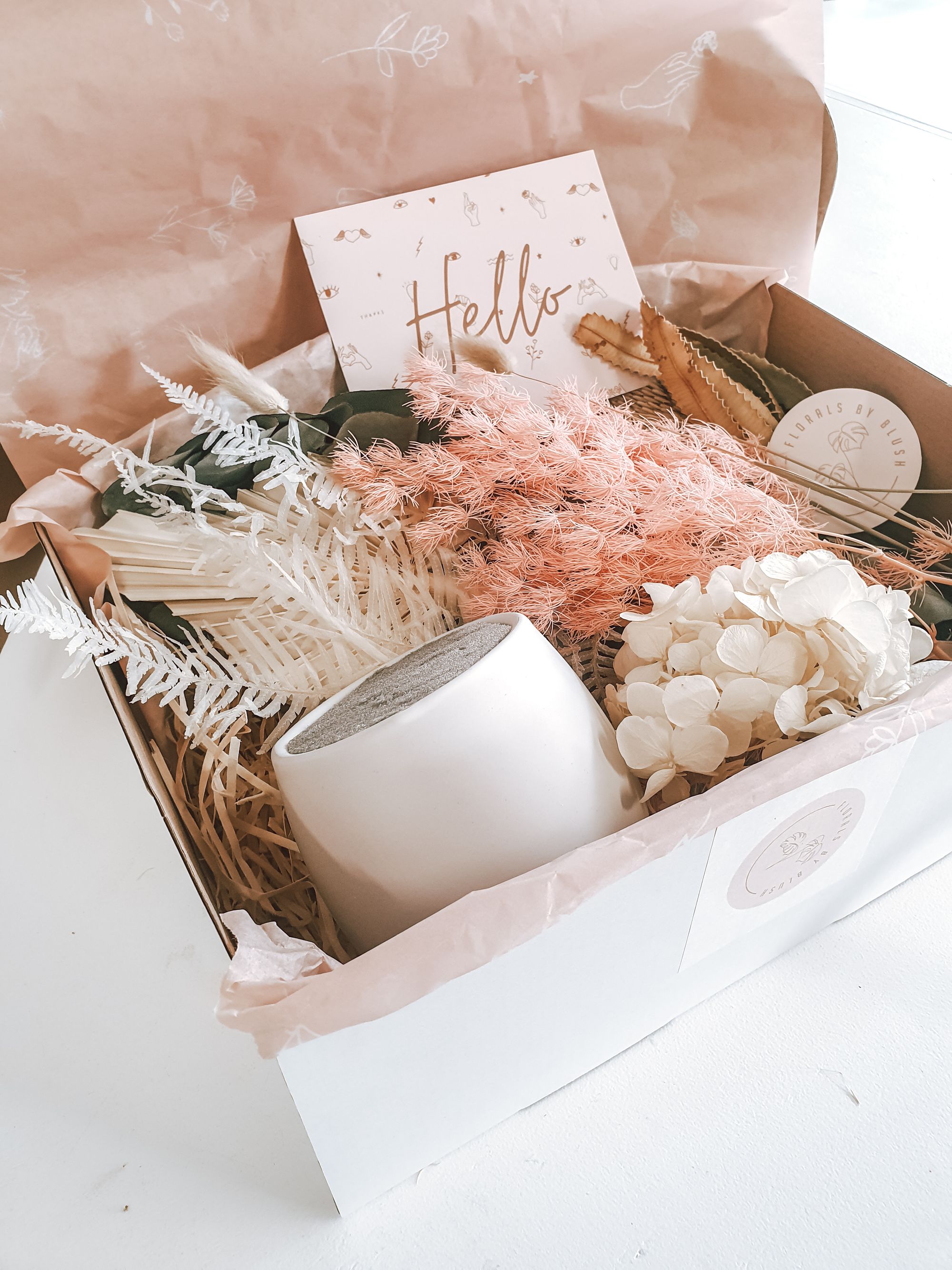 Like many young businesses, the year 2020 challenged the floral studio to quickly diversify their workshops as it became unstable in terms of workflow and lockdowns. Together with their handmade everlasting arrangements, homewares, and in-person workshops, their studio hosts home tutorial classes in the form of craft boxes with all the materials so that their clients can enjoy a little creative activity in their houses.
Paloma advises other aspiring florists to be unique and create their own look to stand out from the pack. Florals by Blush came from her idea that she wanted to do something that she hasn't seen others done before. She noted gathering inspiration from other creatives you admire is important as she also said that she follows a lot of talented flower accounts on Instagram. However, there is a fine line between inspiration and copying so Paloma warns to be careful of that.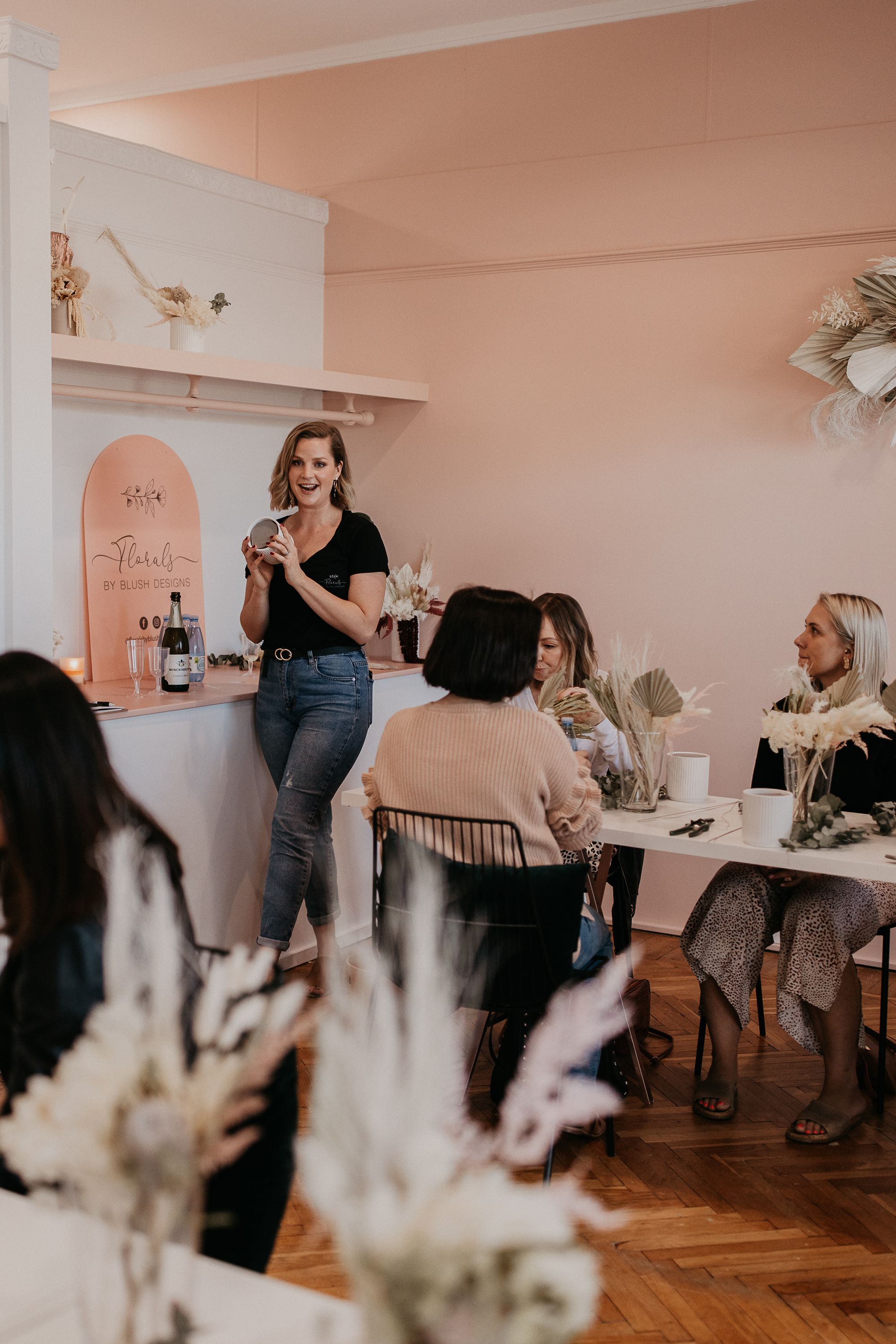 She started the business around two years ago by making fresh floral weekend bunches and selling them at a café while working a 40+ hour full-time job and managing a family with two kids. Venturing into the process of drying and preserving everlasting blooms allowed her and her customers to lessen waste while immersing themselves in a relaxed floral wonderland.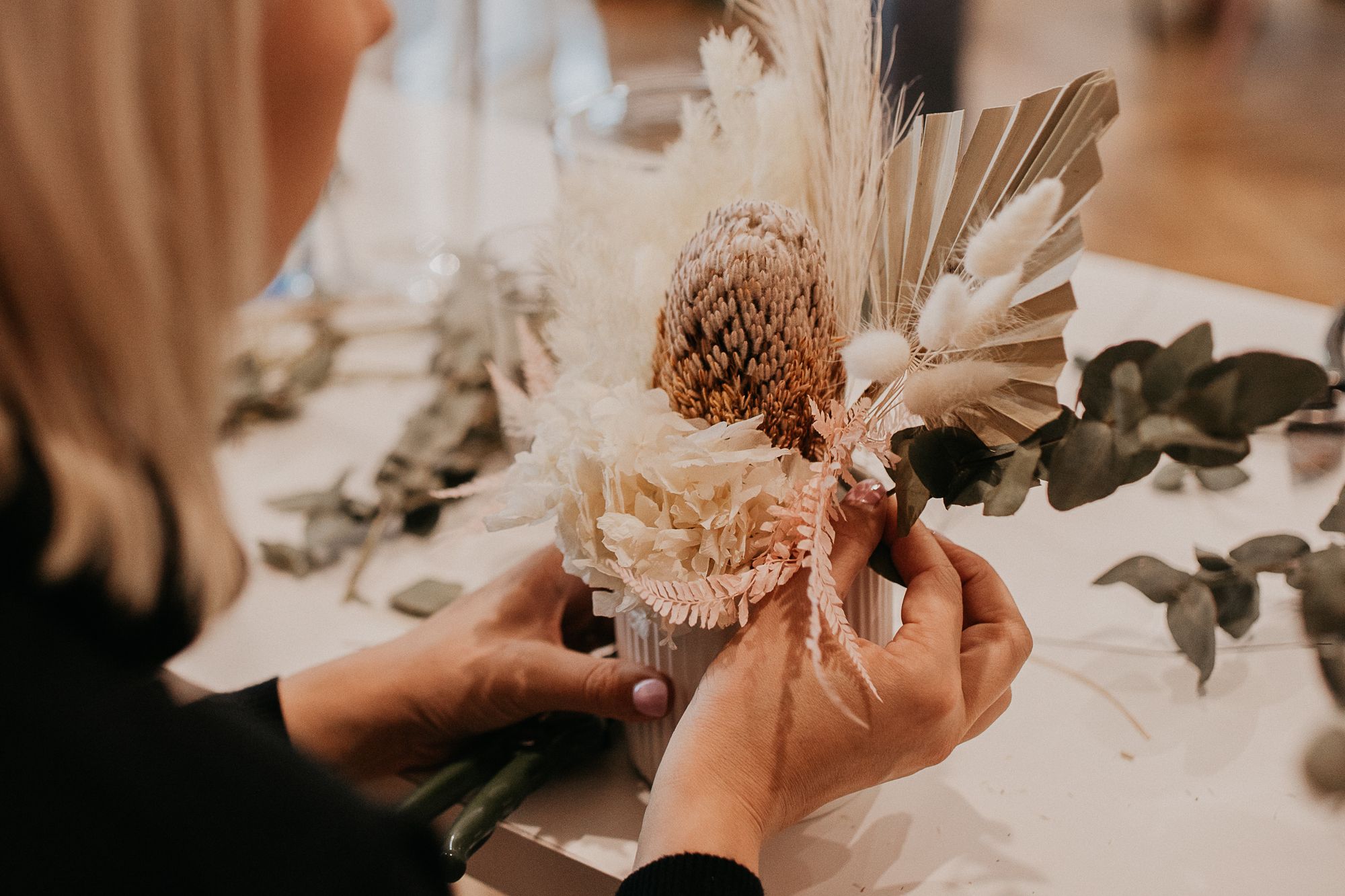 "I believe taking the time out of our busy lives to enjoy a creative activity is not only fun, but important for the body and mind to switch off and reset."
Treat yourself to a relaxing session of learning how to create floral masterpieces and reward yourself with a gorgeous arrangement right after.
---
‌Find more of Florals by Blush here:‌
‌Website: www.floralsbyblush.com.au
‌Instagram: @floralsbyblush
Like this story? Tell us yours! Share your brand story and love for your custom packaging and get a chance to be featured on the wrap! If you're a noissue customer and are interested, you can join the Eco-Packaging Alliance by clicking here and answering a few questions here.
Questions? Email us at ecoalliance@noissue.co.