We chat to the team at Heilala Vanilla on how community is at the core of what they do, their mission to push boundaries of what's possible with Vanilla, and how their unboxing experience is sustainable, vibrant, and a wow-moment for their customers.
Heilala has a great origin story, tell us more about your foundation?
Heilala Vanilla was born from a devastating cyclone in the kingdom of Tonga in 2002 and the desire to assist a community in developing sustainable livelihoods. At Heilala, our passion for creating innovative vanilla products for home bakers and chefs around the world is matched by our commitment to making a positive impact on the lives of the people in Tonga.
We are passionate about vanilla and are constantly experimenting and pushing the boundaries of what is possible with vanilla to create an exciting, ever-evolving vanilla-centric range of products. Whether you're a professional chef or a home baker, Heilala Vanilla is the must-have ingredient for adding a touch of sweetness, richness, and passion to your recipes.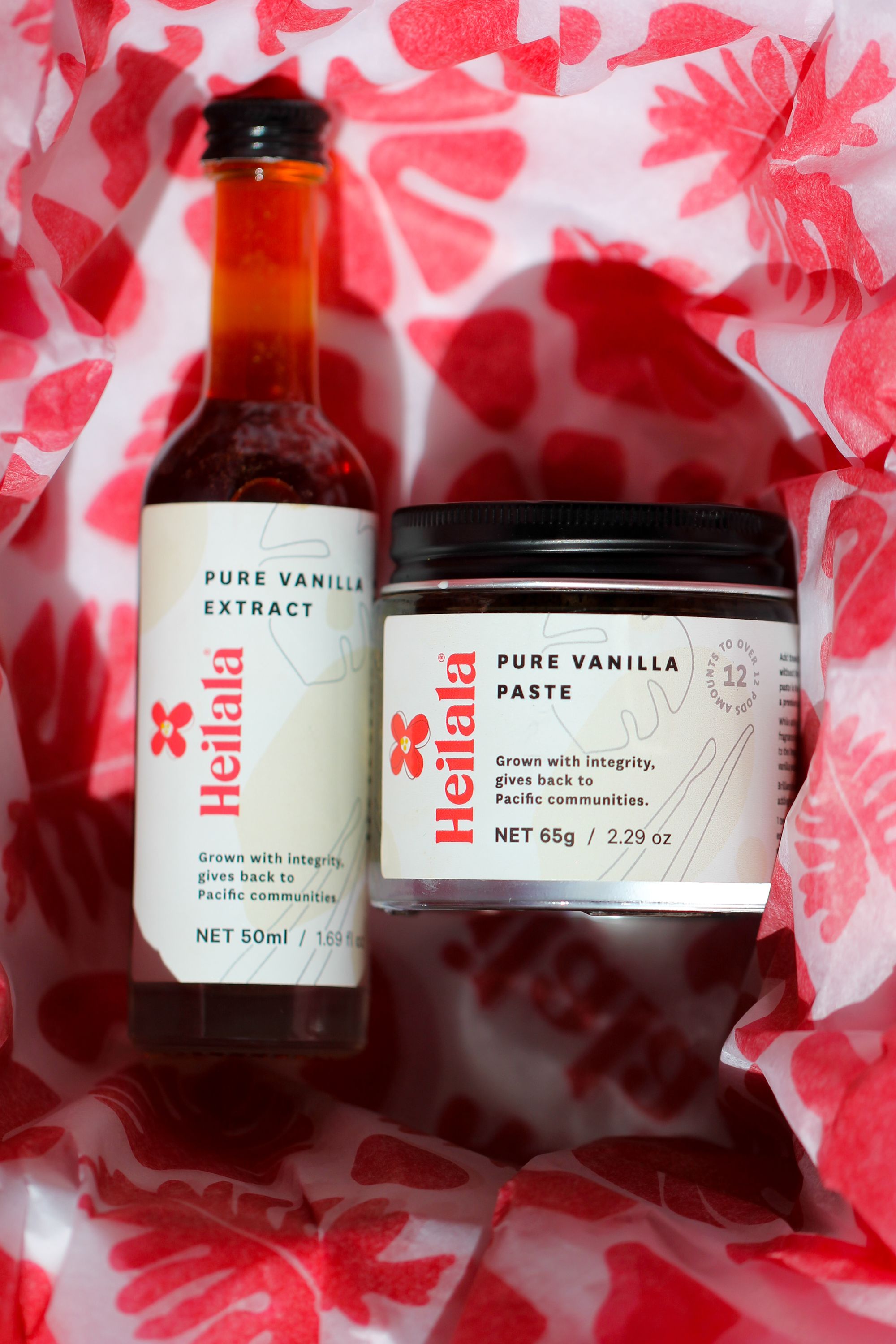 In 2013, we launched the Heilala Vanilla Foundation reflecting our commitment to the people of Tonga beyond the vanilla plantations. The foundation offers practical assistance in farming, education, and health. After the Hunga Tonga-Hunga Ha'apai volcano eruption and subsequent tsunami in January 2022,  our relief shipments addressed the immediate community need for food and supplies. We also assisted in the purchase of a 1,000 square meter shade house to replace the structure destroyed in the disaster . This year, the vegetable plants and fruit trees will be distributed to over 92 rural community gardens. This will provide longer-term food security and nutritious sustenance for over 10,000 households across Tonga.
We're proud to contribute to the well-being of the people in our community, and we'll continue to do so through the Heilala Vanilla Foundation.
Almost two decades since our humble beginnings, we remain committed to our purpose. For us, Heilala Vanilla represents much more than range of products - it's a purpose to make a difference in people's lives. Making a difference, no matter how small, brings us immense joy.
We're thrilled that our mission resonates with our community, and their sustained enthusiasm allows us to provide support to over 300 vanilla farming families and their communities.
We love the design of your tissue and tape, and noticed you switch up the colors every run - tell us more about what inspired the design, and why you switch up the color every print run?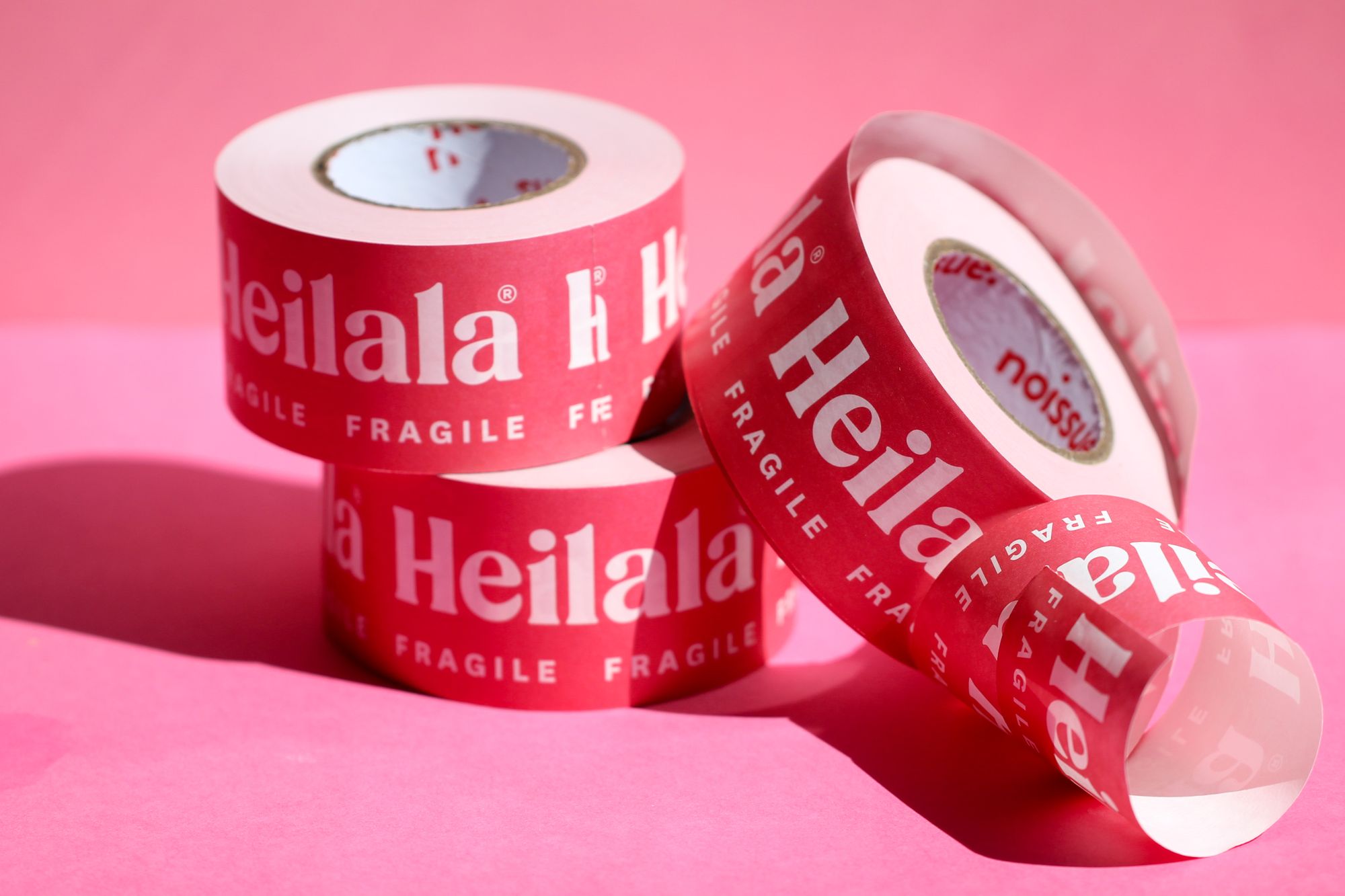 At Heilala, we challenge the perception that vanilla is bland or boring.
Instead, we see vanilla as a delicious, joyous, and much-loved ingredient that adds to life's great moments, such as baking, birthdays, get-togethers, laughter, celebrations, and milestones.
We embrace the versatility of vanilla and the happiness it can bring to people's lives. We love having fun with our brand, bringing energy, fun, positivity, and joy to everything we do and our palette reflects the vibrancy of the South Pacific.
We change up the tissue color often to reflect this energy in our branding.
Our customers receive a different color with each order, which adds to the excitement of receiving our products when unboxing. We want our customers to feel the same level of joy and positivity that we aim to convey in our branding.
What made noissue a good fit for your packaging?
We're delighted to have the flexibility to customize our noissue tissue as often as we wish. It instantly elevates the appearance of our customer packages.
As a B Corp enterprise, we're dedicated to sustainability and constantly strive to progress and enhance in this realm. Many customers find unique ways to reuse the colorful tissue - as gift wrap, filler for gift bags, or for various arts and crafts projects, like creating paper flowers, collages, or decorationsWe're grateful that once customers are finished with the tissue, it decomposes entirely in a home compost, without causing any harmful impact on the environment.