For an effortless holiday gift unboxing experience, add noissue custom Tissue and seal everything together with custom water-activated Tape. Have Santa deliver your perfect presents in eco-friendly Compostable Mailers, and you're all set with your sustainable holiday surprise. Find out more nifty packaging tips in this story!

You can't buy happiness but you can buy bikinis and pajamas, and that's pretty close!
What's not to love about getting a wardrobe update over the holidays? The gift of good clothes is always a good idea – especially items that make your friends and family feel confident and comfortable.
And those feelings have never been more important than at our two favorite places – the beach and our bed! From sultry sleepovers to lazy beach days on the sand, feeling confident and empowered in swim or loungewear is a gorgeous gift for pretty much everyone.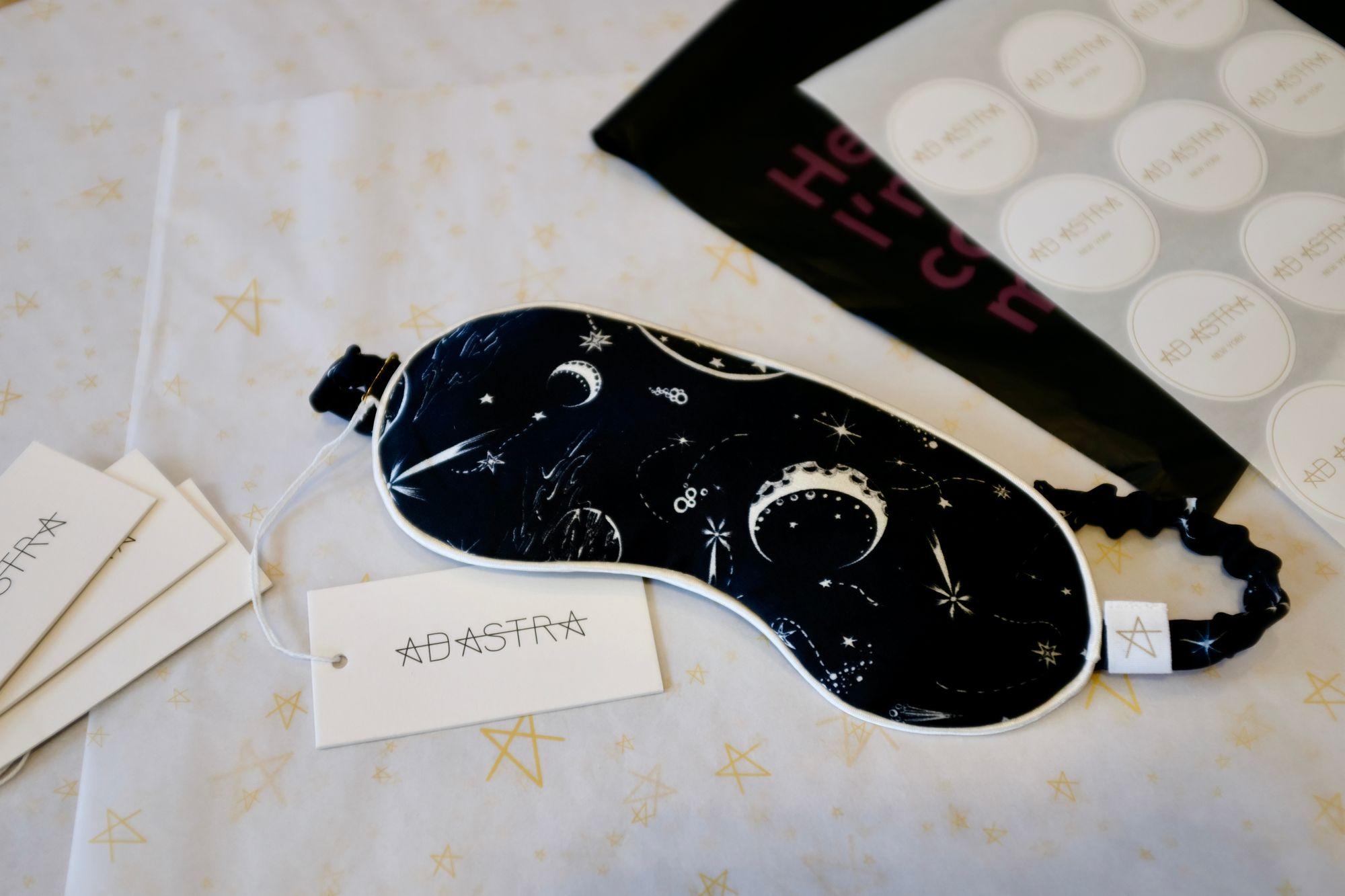 The perfect pair to your easygoing days is none other than breezy packaging that's also friendly to the earth. A win-win for effortless gift unboxings and less packaging waste this season! To add your personal touch to your coziest gifts, consider adding compostable details like noissue custom Tissue and Stickers. Chuck your comfy knit gifts into a recycled custom Box or Mailer and then call it a day! Even Santa will surprised at how easy it is to make your presents stand out with custom, sustainable packaging.
If you're looking for an effortless look that oozes quiet confidence, look no further. Here are 8 stunning swim and loungewear brands from our amazing noissue customer community to help you find the perfect gift for those beach and bed lovers this holiday season.
Etherea Swim

The best way to get a bikini body? Just wear one! Etherea Swim celebrates real women by producing stunningly sustainable swimwear inclusive to all body types. Based in Indonesia, they have a range of stunning pieces for every figure – all ethically made in Bali. And every order is packed in custom noissue Tissue and Compostable Mailers for an eco-friendly and exciting unwrapping!
Collections that make their models look absolute FIRE include the Koko 2-piece set with on-trend bright high-waisted bottoms. And it seems we're not the only ones falling in love with these beauties. Their items are SO popular that hungry bikini hunters have caused a sell out. But fear not, a new collection is arriving soon! Check them out and treat your friends (and yourself) because after all, life is too short to wear boring bikinis.
Eleven and August

Add some fun to your bedtime routine with a gorgeously warm sweater from eco-chic British loungewear brand, Eleven and August. They specialize in comfy pieces for adults, kids and babies that are made from organic materials and sustainable practices. Eleven and August turns to chic noissue Tissue for an earth-conscious unboxing experience – so not only will you feel relaxed in their clothing, you'll sleep easier knowing your purchase is helping the environment too. The ultimate zen.
We just love Eleven and August's snuggly unique jumpers which can be personalized with subtle embroidery of words or icons of your choice! Such a great gift idea for any kid (or adult!) who just love to see their name splashed on pretty much everything. Talk about giving the gift of a new favorite wardrobe item this Christmas!
Ad Astra the Label

It's not just the beach that calls for comfortable yet confident clothing. Adding a touch of luxury to the bedroom, New York based loungewear brand, Ad Astra the Label, offers up sleepwear, eye masks and scrunchies that are simply perfect for a lazy Sunday. Great for snoozing, comfy for lounging, these items make the perfect gift. Alongside cozy, quality pieces, Ad Astra totally captures our attention with their dreamy, custom noissue Tissue and Cards that complete every order.  
We can't get enough of their 100% silk cami & matching shorts set that is guaranteed to keep you feeling cool, snug and oh-so confident. Don't mind if we float around the house in their Silk Cotton Pajama Set's signature starry print. Bedtime never looked so good.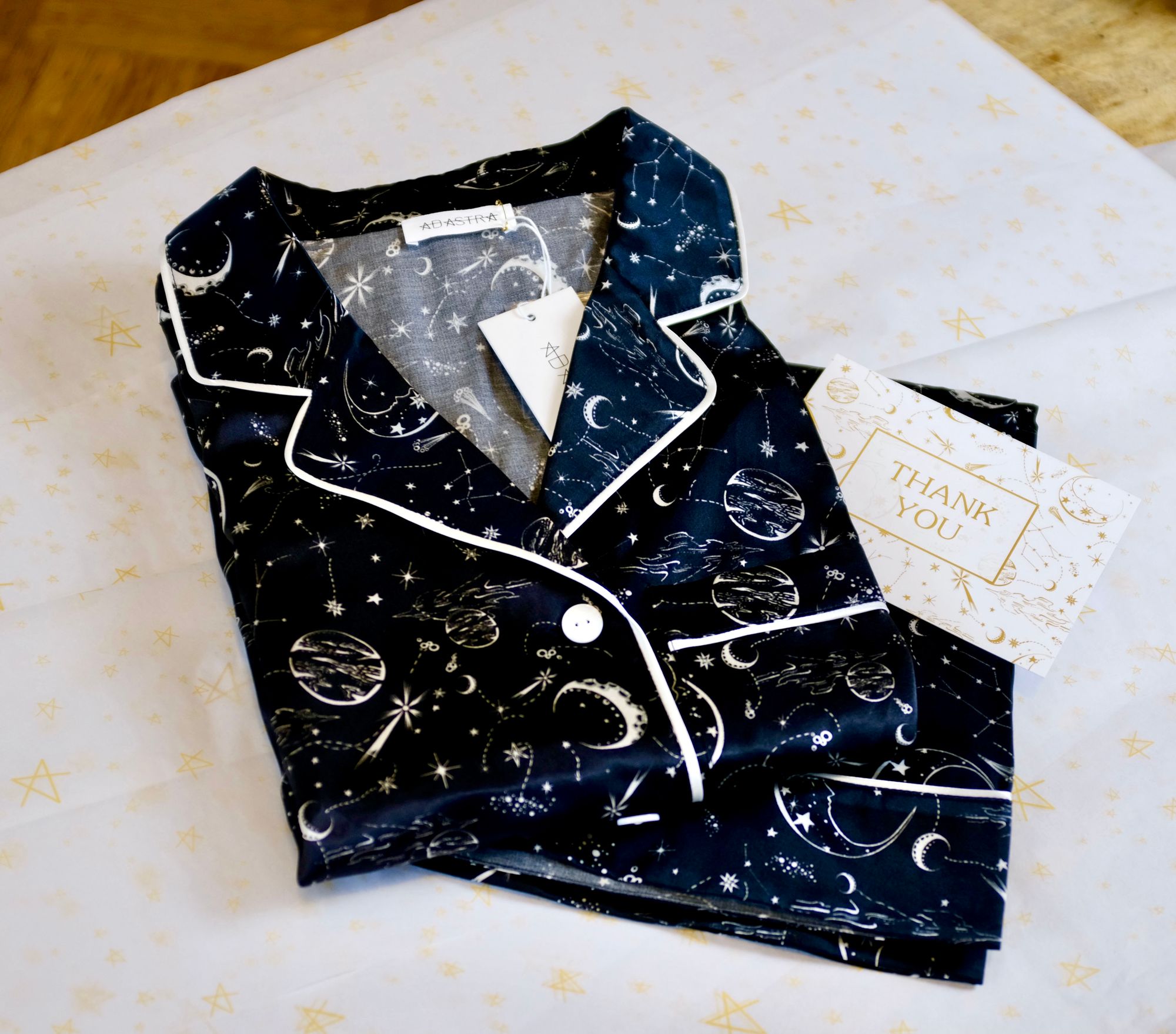 Magi the Label

Every woman knows the pure relief of taking off her bra at the end of a long day. Aaahhh. But what if that comfort could stick around all day long? Magi the Label is saying bye-bye to uncomfortable underwired bras and a big hello to their beautiful bralettes – sure to be an instant staple in any wardrobe.
Based in the UK, Magi the Label produces sustainable hemp underwear built with your comfort in mind. A relatively new material in the fashion industry, hemp has many benefits including being cost-effective, using no chemicals in its farming process, and being the most durable natural fabric in the world! Plus, orders are safely sent to customers' doorsteps in noissue Compostable Mailers, so nothing ends up in landfills. The gift of comfort and sustainability? Priceless.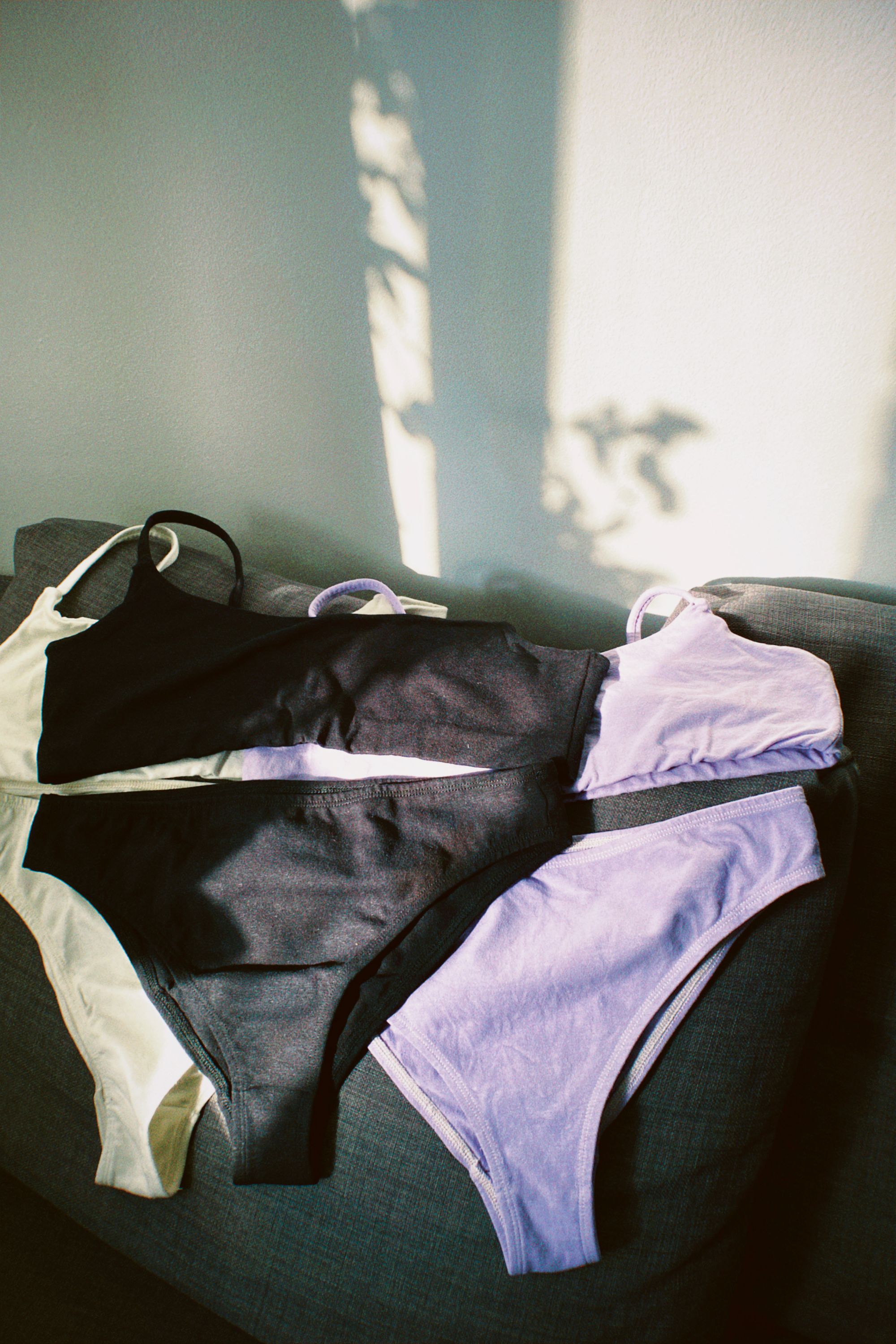 Bikinis Over Everything

We believe that the brightest season of the year is bikini season – in terms of both sunshine and mood! So it's important to keep your swimmers fresh, vibrant and beach-ready.
To help with this, Californian brand Bikinis Over Everything produce their own natural and sustainable Bikini Wash. An eco-friendly soap designed for high-quality swimwear and delicates contains all-natural ingredients that are gentle on sensitive skin and materials. Order one as a gift, and watch it arrive in style inside of a noissue custom 100% Cotton Tote! Got a friend who lives in her favorite piece all summer long? Help her keep things fresh and extend the life of her swim suits. After all, good bikinis never go out of style.
Faven

Searching through your underwear drawer only to find your trusty pieces are in the laundry? Gutting. Undies are a huge part of our daily clothing routine, yet they're often massively overlooked. That's why buying your best mate or special person some quality, GOTS-certified cotton underwear is never a bad idea.

Faven is a brand that champions quality and comfort in a world of uncomfortable 'sexy' underwear. Their Mango Thong is perfect for loungewear lovers who want both comfort and cheekiness. It is part of many items in their collection that is non-toxic, breathable and sustainable for a healthy body and healthy planet. And every purchase from the brand arrives consciously complete in noissue Compostable Mailers – the perfect packaging for protecting these durable delicates. Head to Faven's website and check out their French Cut Bikinis too – just gorge.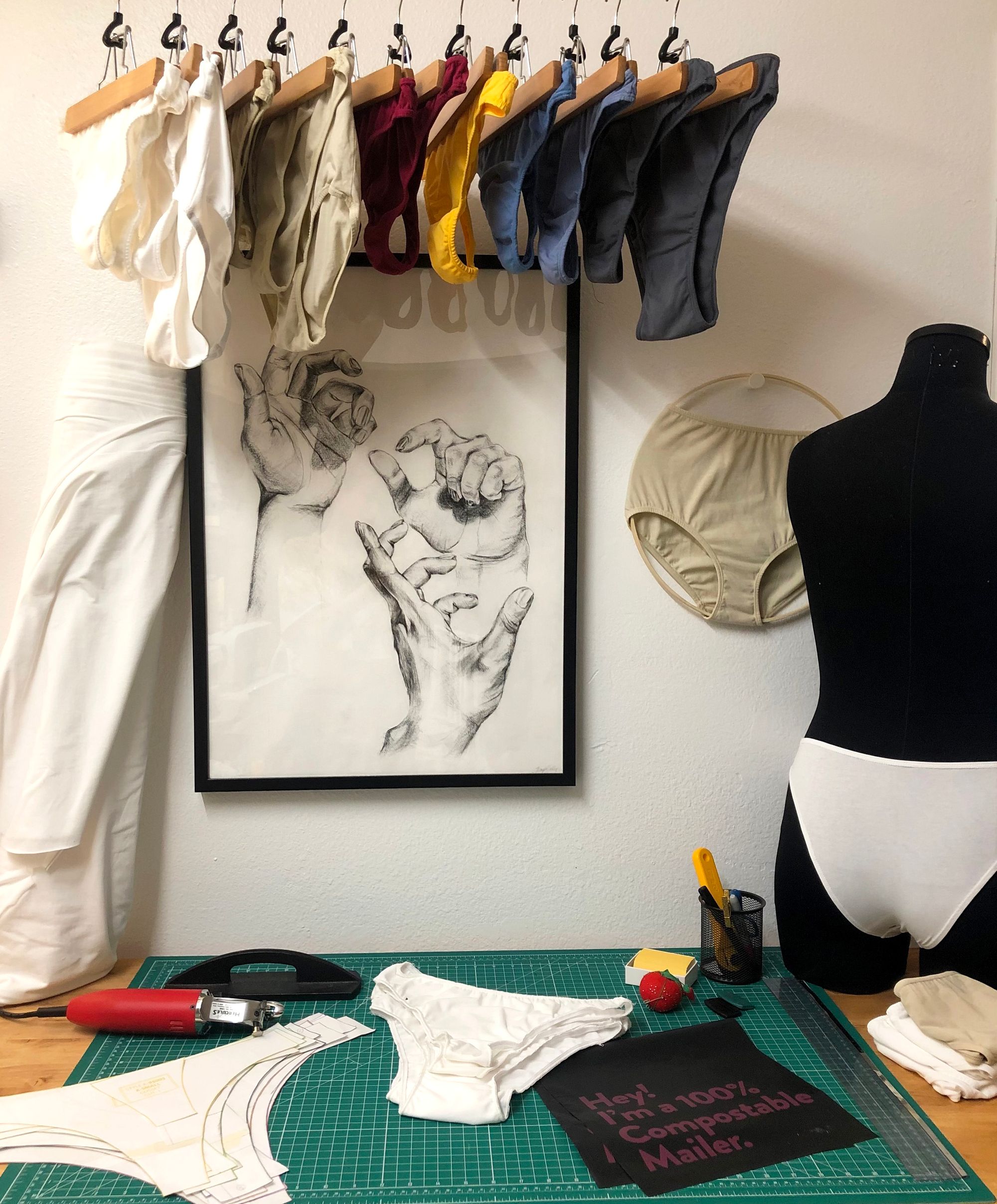 Baiana Eco Beachwear

Whether you are lounging by the pool or cooling off at your local beach, wearing the perfect outfit ensures you'll have the best, most confident summer ever. Baiana Eco Beachwear offers gorgeous beachwear made from biodegradable swimwear fabric direct from Brazil, all packaged in compostable noissue Tissue and Stickers. They believe that clothing created to be enjoyed in the ocean should play no part in polluting it.
From bikinis and one-piece swimwear sets, Baiana Eco Beachwear creates timeless classic designs that use non-toxic dyes to flatter a range of body types. Not only are their swimsuits good for your body and the planet, but a portion of proceeds from each purchase goes to a charity protecting the Amazon Rainforest. Swimwear that is good for the planet and the soul? Bring on the good times and tan lines!
Sleeping W. The Enemy

Who else loves putting on pajamas as soon as you get home, no matter the season? Well, have we found the perfect loungewear brand for you! Sleeping W. The Enemy makes pjs with long sleeves and bottoms to keep you cosy in the winter, and teeny shorts and silky camis for the summer. This Australian brand produces sets that are perfect for all seasons and temperatures, so, no matter if you need to be warm or cool, they have you covered.
Shopping for bae or just treating yourself? A sleepwear gift from Sleeping W. The Enemy can be made perfectly personal with a choice of name, initials or emoji embroidery – all for free! And since it'll come primly packaged in pretty noissue Tissue and accompanied with a sweet custom Card, you can easily gift everything as is! We love their gorgeous shorts and long sleeve set that is perfect for those in-between season nights. Sure to make you feel great as you drift off to sleep.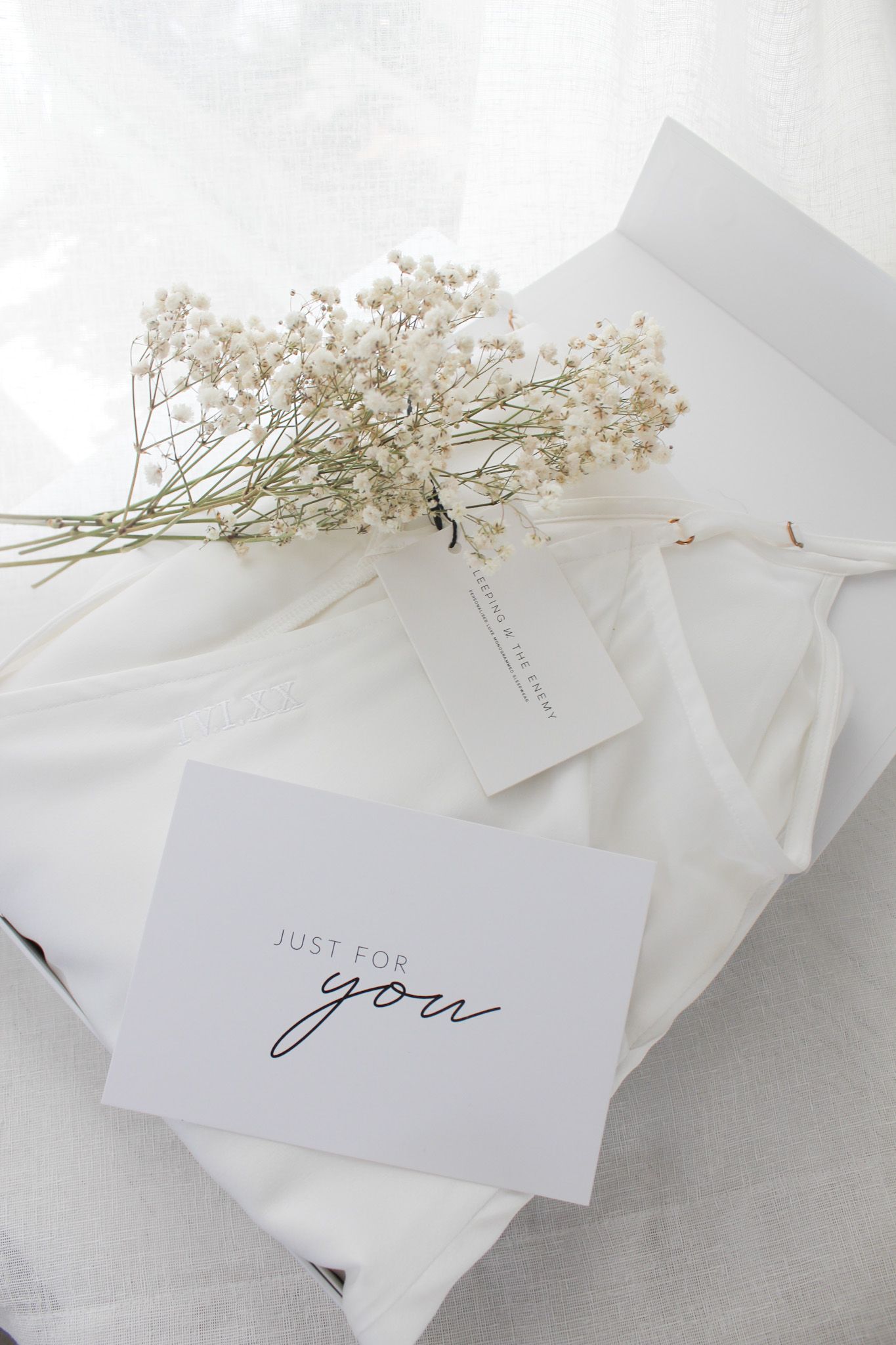 🎁 Wrapping it up

The holidays always spread love to the closest people in our lives, but how about giving a little bit to our planet? Not only are these brands offering on-point luxe clothing that will make any gift recipient feel gorgeous, but they have joined us here at noissue to promote sustainable practices and packaging with their products!

Sleek yet durable, sustainable Mailers and custom, recycled Boxes are sure ways to uplevel your unboxing experience. And when they're all topped off with eco-friendly Tape and picture-perfect Tissue, your presents will be the talk of the town this holiday!

Follow us at @noissueco and keep an eye on The Wrap for more gift guides and packaging picks to inspire you when present hunting this season. Happy gift giving!