Cup sleeves are a must for any businesses selling coffee and other hot beverages! ☕️
You might be thinking, how effective are they in protecting your customers while they enjoy your hot lattes, cold brews, and cocoas? And how can they help you stand out from the crowd?
These nifty sleeves can help protect your customer's hands when handling hot beverages, made to fit exactly around the cup forming insulation to protect against high temperatures. The materials they are made from are poor conductors of heat, and usually manufactured from paperboard, allowing customers to handle their drinks without waiting for the temperature to go down. A paper coffee cup sleeve will prevent you from double cupping, which can be an expensive waste of product.
Another vital advantage is that they act as a creative, portable, and cost-effective advertising medium!
Paper coffee cup sleeves can be a great way to advertise your brand and style and market your business to your target audience. You can customize sleeves to include your logo, fashion, design, characters, or any other information about your brand in an attractive and eye-catching way. Additionally, hot cup coffee sleeves have numerous financial and environmental advantages too.

When the famous Canadian coffee chain, Tim Hortons, started using recyclable coffee cup sleeves instead of double cupping, it reduced extra waste by cutting approximately 200 million cups every year!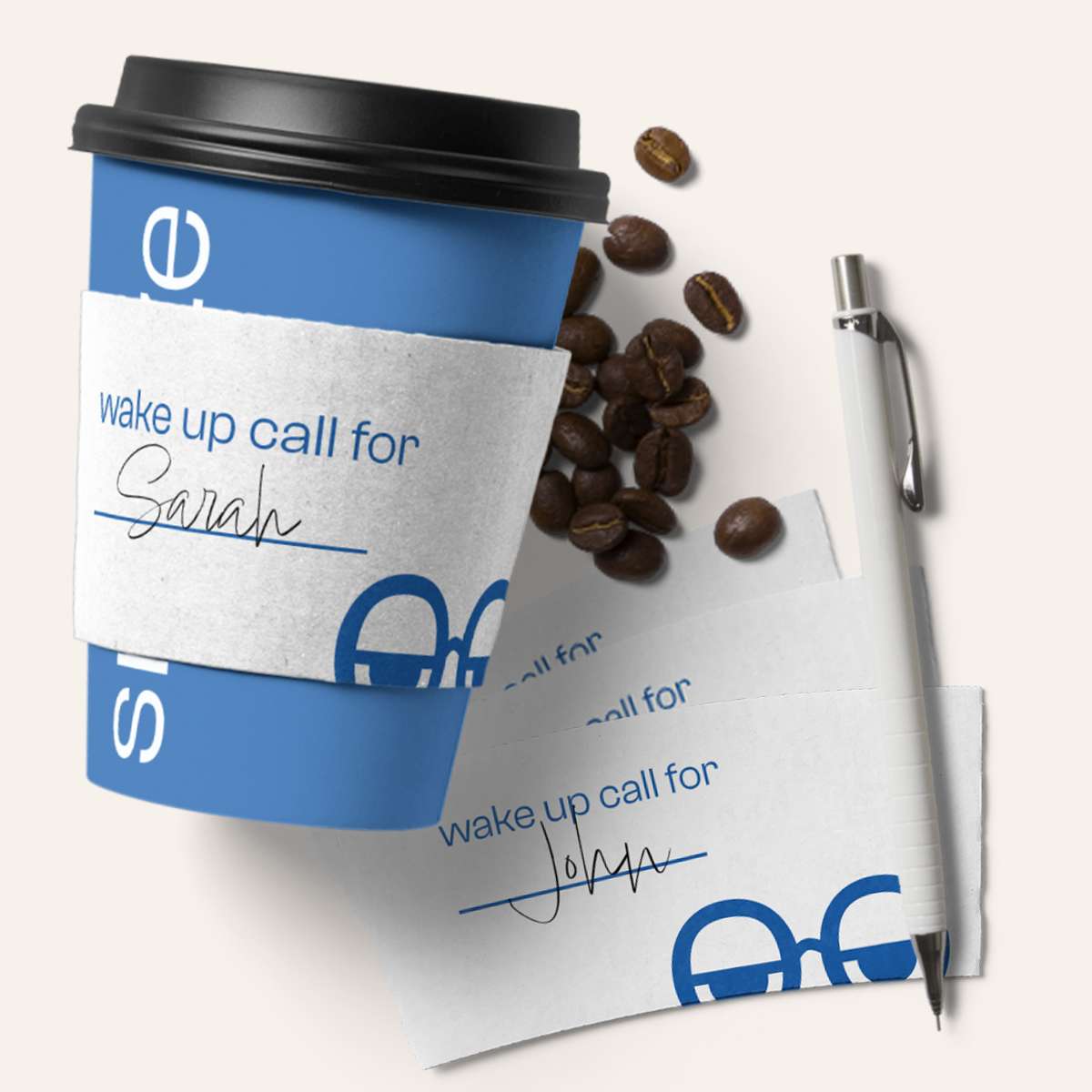 Outside corporate and business settings, customized hot cup sleeves can be used in family and friend gatherings. You can buy coffee sleeves wholesale and customize them with your logo, brand colors, or additional information. Adding a recognizable pattern on the coffee sleeve can add an extra flair for your customers and tell them that you genuinely care.
Here's what to consider when designing your brand's custom sleeves for coffee cups:
Considerations While Designing Coffee Sleeves

There is no one set way to design a coffee sleeve. In fact, there are an infinite number of ways to produce a sleeve that not only markets your brand, but entertains. Depending on the circumstances, there are various tactics you can use to make your brand stand out. These include, but are not limited to, highlighting important holidays, focusing on sustainability and sustainable materials, and catering to special events and occasions.
Highlight Important Holidays

A great way to utilize coffee sleeves for effect is by highlighting upcoming holidays. Innovative and well-timed designs designs can keep your brand fresh in customers' minds and stand out over the competition! Customers often share well-made customized coffee sleeves on their social media accounts, which leads to additional publicity and a good reputation.
Focus on Sustainability

A significant focus when designing and manufacturing your coffee sleeves should be sustainability. As customers become increasingly environmentally conscious, sustainability and eco-friendliness should be a top priority for coffee chains.

Customers are likely to spend more and are more satisfied if they know that the product they are using is made of sustainable materials. As such, you should consider recyclable coffee cup sleeves made of non-toxic materials that do not affect the environment.
Sustainability does not have to be heavy on your pockets! Do your research and locate suitable companies that offer lucrative prices on purchasing eco-friendly coffee sleeves in bulk.
Cater To Special Events and Occasions

Many times, cafes and coffee shops are asked to cater events, shows, parties, and ceremonies. Designing a commemorative or festive coffee sleeve could be an effective way for you to boost your brand and reputation. Once you have established good connections with some of the organizations and venues where you regularly host events, you can offer coffee sleeves wholesale for such special events and occasions.
Keeping in Touch With Loyal Customers

Your coffee sleeve can also be used to stay in touch with your loyal and regular customers.
These days, many brands use newsletters and emails to provide business updates and upcoming news. But this can lead to oversaturated email inboxes if customers subscribe to more than one business.

Instead, you can do something different by adding messages or QR codes to your coffee cup sleeve asking for customer reviews or about their specific experience at your store! Customers will be more intrigued at the prospect of an interactive element, and they can even give a review while drinking their coffee.
Alternatively, you can also use such QR codes to provide additional information about your coffee to the customer, for example highlighting where the coffee grew, where it was processed, and so on.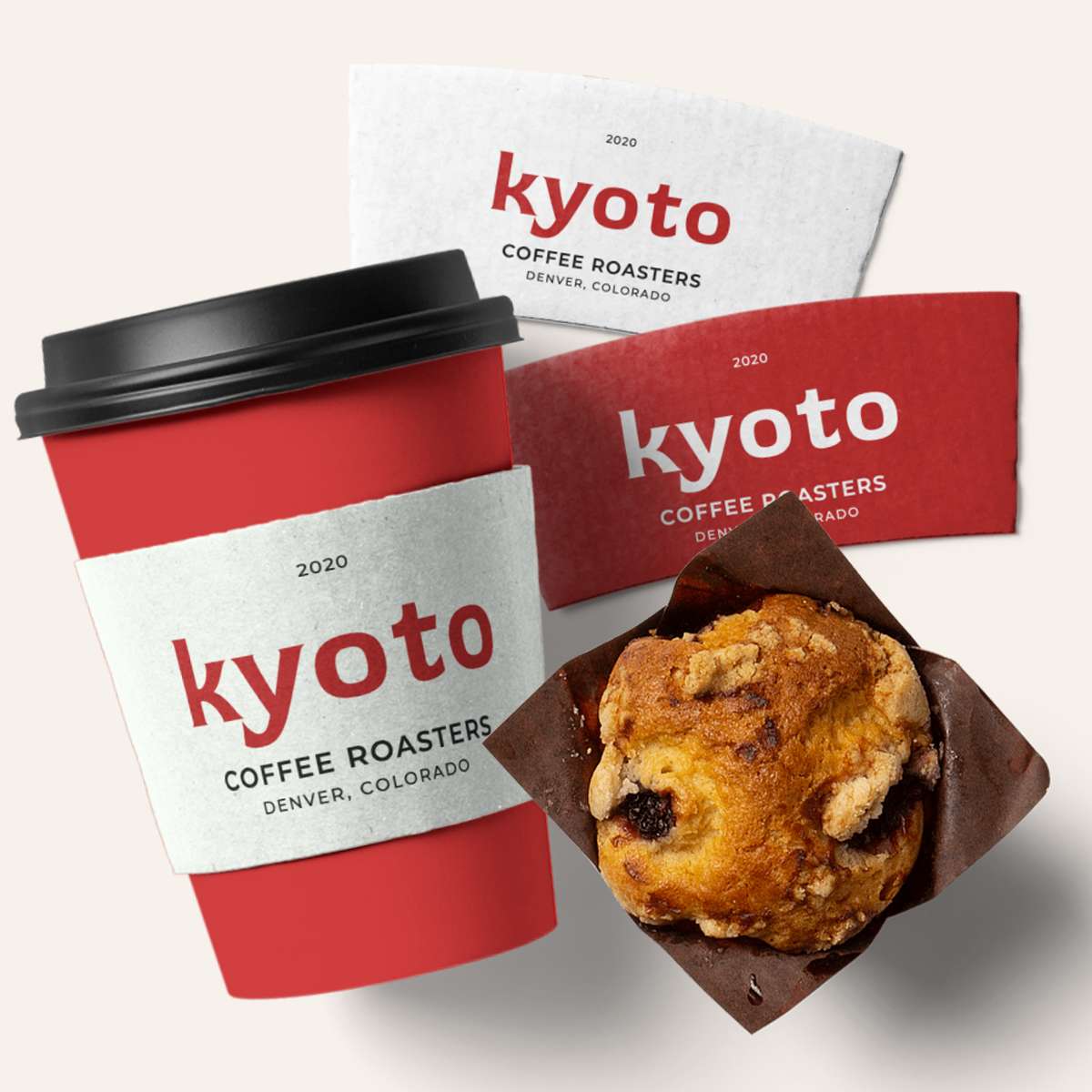 Wrapping It Up 🎁

At noissue, we specialize in making wholesale coffee cup sleeves from an array of recyclable materials. Our coffee cup sleeves are eco-friendly and pair well with our commercially compostable coffee cups with lids, so your brand can serve up your best brews without harming the environment!

Printed with water-based inks and non-toxic products, these sleeves are completely customizable, and are double-layered to protect your customer's hands! They are perfect for businesses that want to buy quality, recyclable coffee cup sleeves in bulk.
Design your own cup sleeves today to impress customers and help make your cafe or coffee business the best it can be!