Learn all about noissue's Custom, Recycled Boxes for shipping and retail here!

While they might be one of the most functional items to exist, don't sleep on the potential that boxes have to surprise and impress customers! 📦
We've all seen the typical brown box used for shipping and mailing. But, it's important to remember that there are different types of boxes that work best depending on your brand's needs. Depending on your industry and services, not every box will fit the bill – so we're here to help break down each kind of box that noissue has to offer!
First, let's define the main differences between boxes mainly used for shipping and those purposed for retail product presentation, subscription boxes, custom printed gift box packaging, and more.
What are the differences between shipping boxes and retail boxes?

Shipping boxes differ from retail boxes in their structure to result in the lightest, most efficient package possible. Often, the preferred form of shipping boxes is the corrugated box style. Corrugated cardboard, for example, is the result of materials shaped to have folded ridges or grooves that provide extra support without adding weight.
Corrugated shipping boxes are also designed differently, with flaps that usually fold flat for easy taping that see them referred to as regular slotted containers. This shipping box is designed to withstand stacking and long-term storage, so they're incredibly reliable in keeping items safe while saving space.
While it's not impossible to use corrugated boxes for retail, you want to ensure an aesthetically pleasing unboxing experience for your customers. But, that doesn't mean that your shipping boxes can't brandish a logo or unique design to stand out! Corrugated container shipping boxes can be just as impressive when given a custom design that keeps branding consistent from shipment to the day of delivery.
Shipping boxes can still pack quite the punch in packing clothes, accessories, home items, and more, so they're a solid solution that can help keep costs and package weights low.
On the other hand, retail boxes are stylistically designed to ensure structure while making for a pristine presentation. You'll find clean lines and features like tuckable flaps on boxes made for retail purposes to give it added support and style. There's plenty of space to stuff these boxes with protective packaging, like tissue paper and cloth bags, to neatly nestle the products inside. A custom retail box can be the hero of an unbeatable unboxing experience, especially as custom subscription boxes, one-of-a-kind PR packages, personalized presents, and more!
Retail boxes can serve as small shipping boxes, too. You can ship these as they are, but keep in mind that external factors, such as weather and carrier handling, could affect custom art or exterior branding. It's good practice to place more protection inside of your retail box with wrapping paper or drawstring bags and press over the closure with packaging tape as an added safety precaution. These packaging extras can complement your retail box in design, so no small detail is left out of the entire package when it arrives at your customer's doorstep!
It's also worth noting that both boxes can also be made from better materials, like kraft that had previously been in circulation. There's no need to compromise your brand's sustainability initiatives – boxes made from recycled and recyclable materials certified by the Forest Stewardship Council (FSC) are are eco-friendlier alternatives to standard shipping and packaging methods! Plus, your customers benefit from knowing that your brand's conscious packaging won't negatively impact the environment at the end of the unboxing experience.
Now that we've covered the difference between the two, let's talk about which box your brand can benefit from.
Which box type is best for my brand?

Here are a couple of things to consider when making the decision:

Are you sending products in bulk to another location or seller? If so, then a corrugated container shipping box will work best to organize and protect all of your products together in one place.
Are you shipping products directly to customers? Then, custom or kraft retail-style boxes are ideal for subscription boxes, product packaging, PR kits, and more! Still, you can also package your retail boxes into larger container shipping boxes if you'll be sending them to another destination, like a fulfillment center.
No rule says you can only have one or the other, so enjoy the best of both boxes based on your brand's needs! Having both styles of boxes will be beneficial as your business grows. Retail boxes can double as small shipping boxes to make every customer's order look luxurious. It's also good to have larger, customized shipping boxes in your packaging arsenal.
If you're having some trouble identifying the correct box size, check out our article on how to measure a box for shipping.
Here's everything you need to know about noissue's Boxes

Without further ado, dive into all the deets about our line of shipping and packaging boxes! You'll find the perfect package for your product experience, from corrugated styles to wow-worthy retail boxes.
Shipping Boxes
New! noissue Custom Container Shipping Box (US only)
Retail Boxes
New! noissue Custom Shoe Box (US only)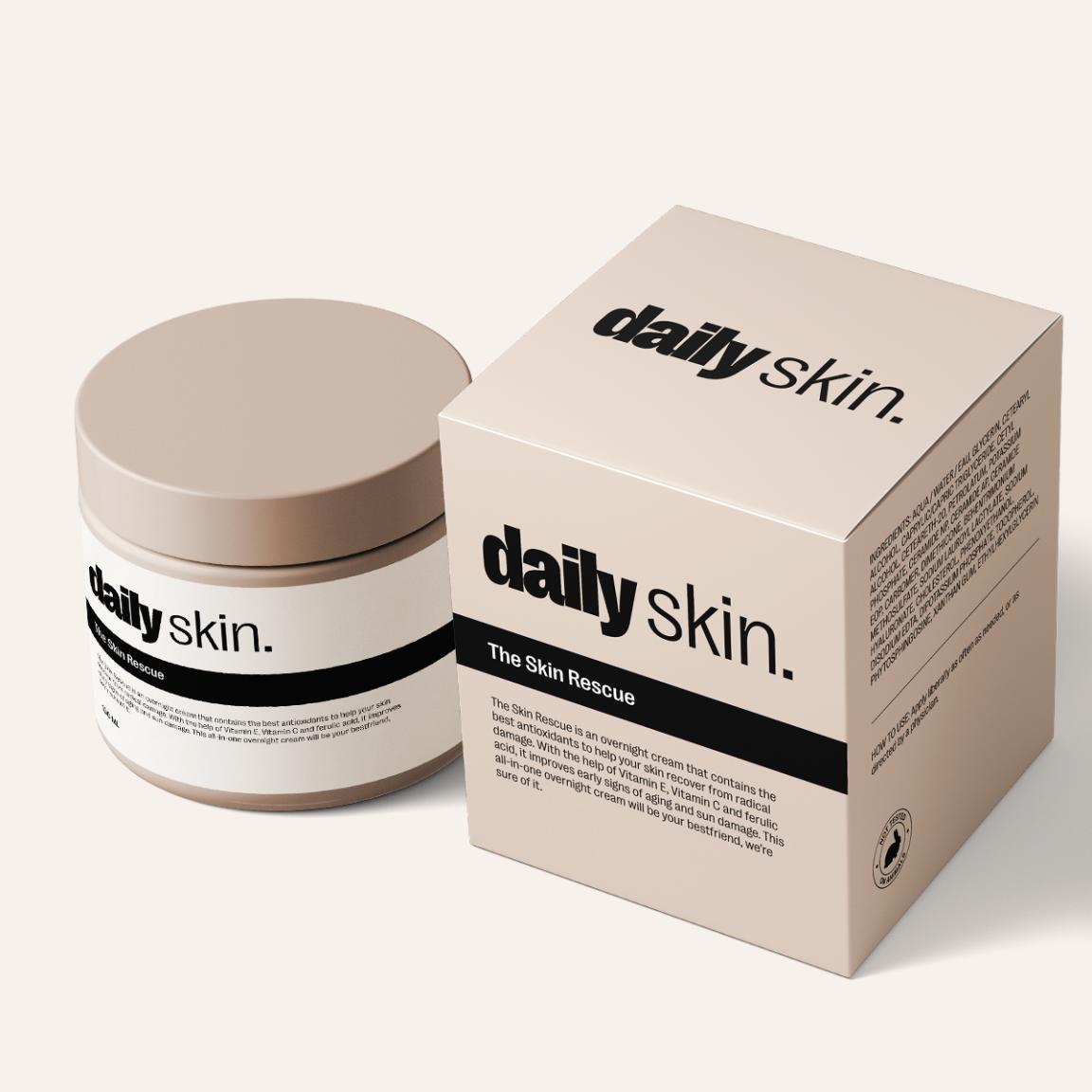 New! noissue Custom Product Boxes (US only)
New! noissue Custom Straight Tuck End Box (US only)
New! noissue Custom Reverse Tuck End Box (US only)
noissue Kraft Boxes (US and EU only)
noissue Custom Kraft Box (US and EU only)
That's a Wrap!

Customize your shipping and retail boxes to your liking and step up your branding game with custom and conscious packaging products. noissue Boxes are designed to get your products to the right place with the personal touch that will uplevel your brand's customer experience.
Get started with customizing your shipping or retail boxes and elevate every unboxing with an eco-friendlier edge! Here's how to design a personalized box.
Interested in ordering shipping and retail boxes in bulk? We're here to help customize your premium packaging in wholesale quantities at noissue Plus!