noissue custom, recycled cards by @aenidstudio
If you own a gallery or if you are an artist selling artwork to a client, the last thing you want is to lose a sale because you don't know how to ship the painting to the would-be customer, or for your artwork to arrive damaged.
Each piece of art provides its own unique challenges, and there are other factors you can't control such as weather and shifting of the package during transit. All of these emphasize the importance of careful packaging and smart selection of your shipping carrier.
In this article, we will show you the art of shipping artwork, the best couriers for shipping paintings, postcards, and other pieces, and the cheapest way to do so!
🖼️ Factors to consider when mailing artwork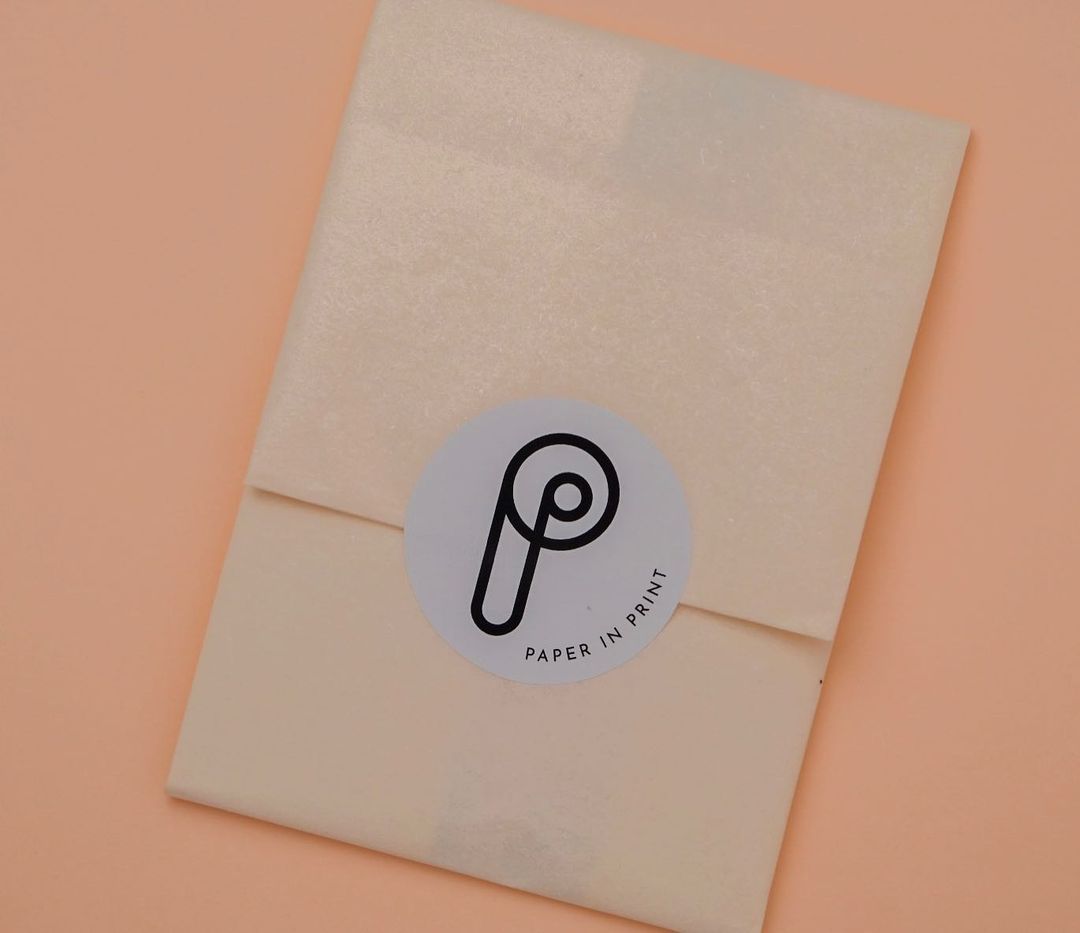 There are many variables to consider when shipping artwork, but the following are the most important issues to consider:
Mounting

How your art is currently mounted determines the best way to pack it. Mounted, stretched canvases should be shipped in boxes, while unmounted canvases can be rolled and shipped in tubes.
Size

The size of your pieces will also influence how it should be packaged. Smaller pieces and medium-sized artworks should be shipped in padded mailers or corrugated cardboard boxes, while crating is the best approach for large artwork larger than 48 inches to ensure maximum protection.
Insurance

Artwork can be immensely valuable, and despite your best efforts to protect them, damage can still occur. It is highly recommended that you purchase insurance to protect against loss.
You can buy your carrier's insurance anytime you ship a package to cover your artwork when it's in transit, or you can secure a business insurance policy that provides comprehensive coverage.
Volume

If you are shipping lots of artwork, setting up recurring shipments with a consolidated freight shipper will help you cut down on shipping costs and streamline your shipping process.
📮 Preparing your artwork for shipment
The key to shipping artwork safely is to use the right packaging materials and package them properly. Here is a step-by-step guide to preparing and packaging artworks for shipment:
Step 1: Get your materials

You need to secure the following packaging materials before you start: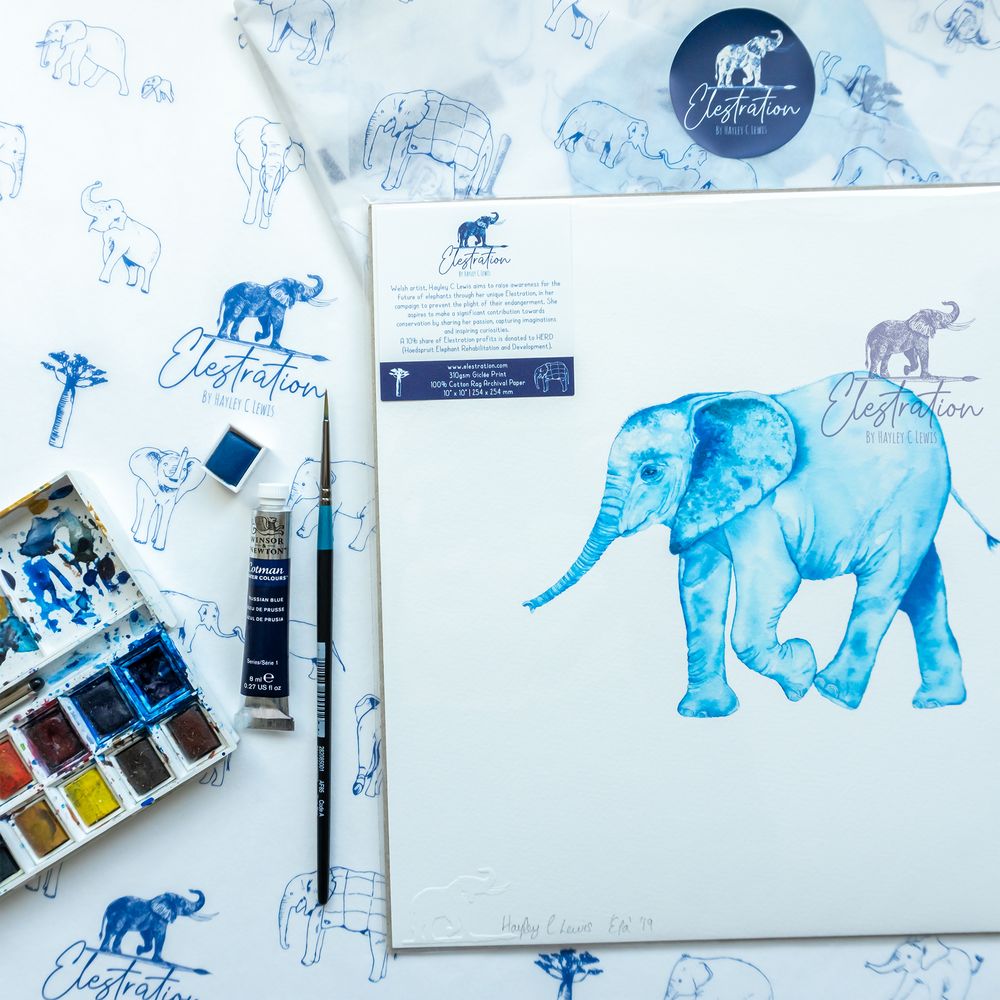 Step 2: Make preliminary preparations

Once the necessary packing materials are secured, you need to make the following preparations:
Sanitize your workspace
Clean your table by wiping it with foam or cloth to remove dust and dirt. Pad the flat surface with a protective material like cardboard to prevent scrapes or scuffs.
Measure the artwork
To choose the right box size or shipping tube, you must determine the length, width, and height of the piece. Pick up your tape to take the measurements, and make sure you only settle for a box that provides a minimum of 2 inches clearance on all sides.
The three box sizes commonly used for shipping paintings are in inches; 28 x 4 x 24, 37 x 4 x 36, and 36 x 6 x 42.
Take photos
Take pictures from all angles. These photos will serve as proof of the original condition of your artwork before shipment. This can come in handy if your work of art should sustain damage en route to the recipient and you need to make an insurance claim.
Step 3: Add protective packaging to your artwork

Works of art, especially stretched canvas, can be delicate. Packing each piece properly and providing adequate cushioning is essential. Here is how to do it:
Wrap the painting in paper
Use archival-quality glassine paper or acid-free custom, compostable tissue paper to wrap your work before placing it inside a clear, sturdy plastic bag. Paper is preferred over cardboard, because cardboard is not acid-free, and acid can damage your artwork.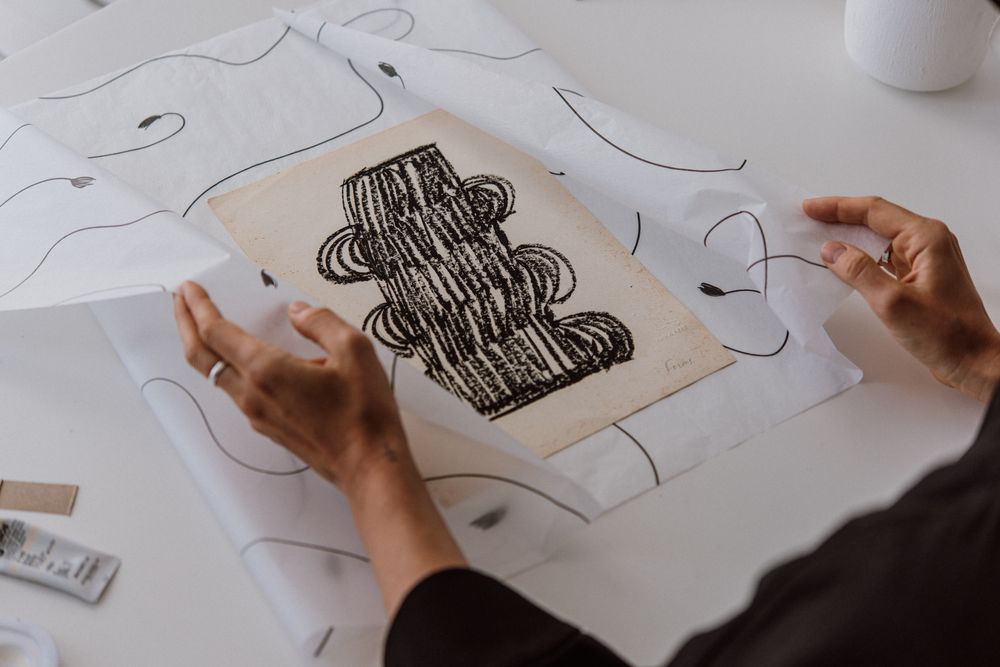 Ensure that the paper covers all the sides and edges of the artwork, then secure it with acid-free painter's tape or washi tape. The plastic bag is to protect the painting against moisture.
Wrap it in a layer of bubble wrap or cling film
Pull the bubble wrap tightly around the artwork so that it doesn't get bunched or tangled, then use packing tape to secure it. Cut small slits in the back of the bubble wrap to permit airflow and allow your artwork to breathe. Trapped moisture can cause damage.
Add cardboard corner protectors to protect corners
Place cardboard or foam corner protectors at the corners of your tightly wrapped painting to provide cushioning and additional protection.
Add cardboard padding
It is recommended that you double-pack your artwork by adding a layer of cardboard padding which will form a smaller box that goes into the shipping box. The internal box will help absorb the shock if the artwork gets dropped, and protect it if an object pierces the outer box.
Cut two pieces of cardboard to the dimensions of your box, and be sure to leave two extra inches at each end. Bring the two ends together and tape them close. Tape a narrow piece of cardboard to the open sides to seal the box completely.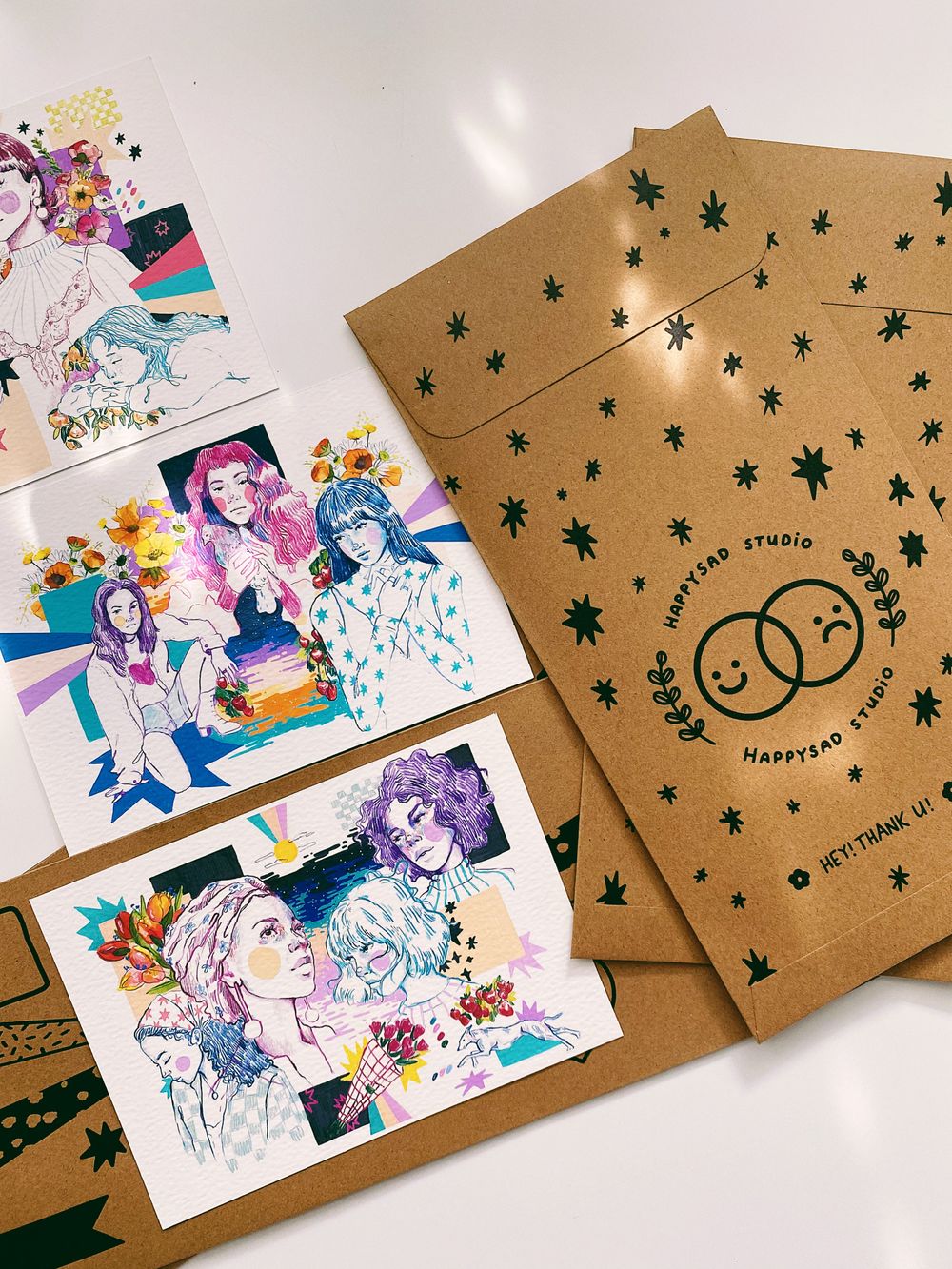 Step 4: Package your artwork

This stage involves the following:
Find an appropriately sized box or envelope
Use an outer box or heavy duty mailer that is just a few inches larger than your internal packaging. The extra space will be used to add packing peanuts or additional bubble wrap for added protection.
Place the internal packaging inside the larger one
Place the "sandwich" internal box or mailer inside the larger packaging, and be sure to make an allowance of two inches of space around the perimeter of the smaller one.
Fill the extra space with eco-friendly bubble wrap
Fill the space around the internal box with bubble wrap to serve as a shock absorber and to provide little room for movement during shipping. Make sure the bubbles are facing upwards to prevent any indentations.
Step 5: Tape and label your package

The final step involves the following:
Tape the box shut
Tape all the seams of the outer box, and only use high-quality, moisture-resistant, heavy-duty tape that is at least two inches wide. The exposure of the seams of your box can let moisture in, and damage your artwork.
Label your box
After wrapping your box with shipping tape, label it as "FRAGILE" or "HANDLE WITH CARE." This can be done through custom stickers or a custom stamp.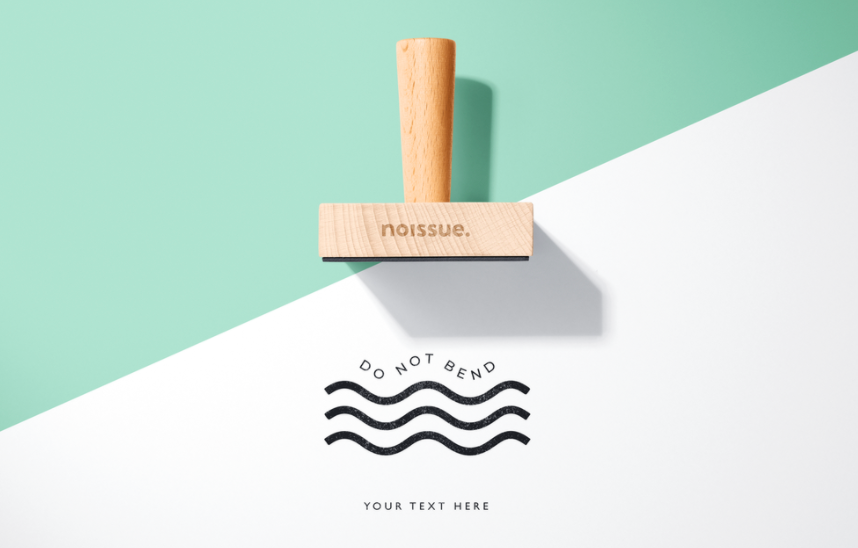 Shipping your painting with a tube

Artwork and prints can be rolled and fit inside of premium paper tube packaging that will protect it. Easy-removal lids help provide a hassle-free experience without damaging your hard work.
If you will be shipping your artwork with a tube, you need to have all the shipping supplies used in the process described above, along with a heavy-duty shipping tube. This type of packaging is also convenient for customers to recycle or repurpose to avoid creating waste!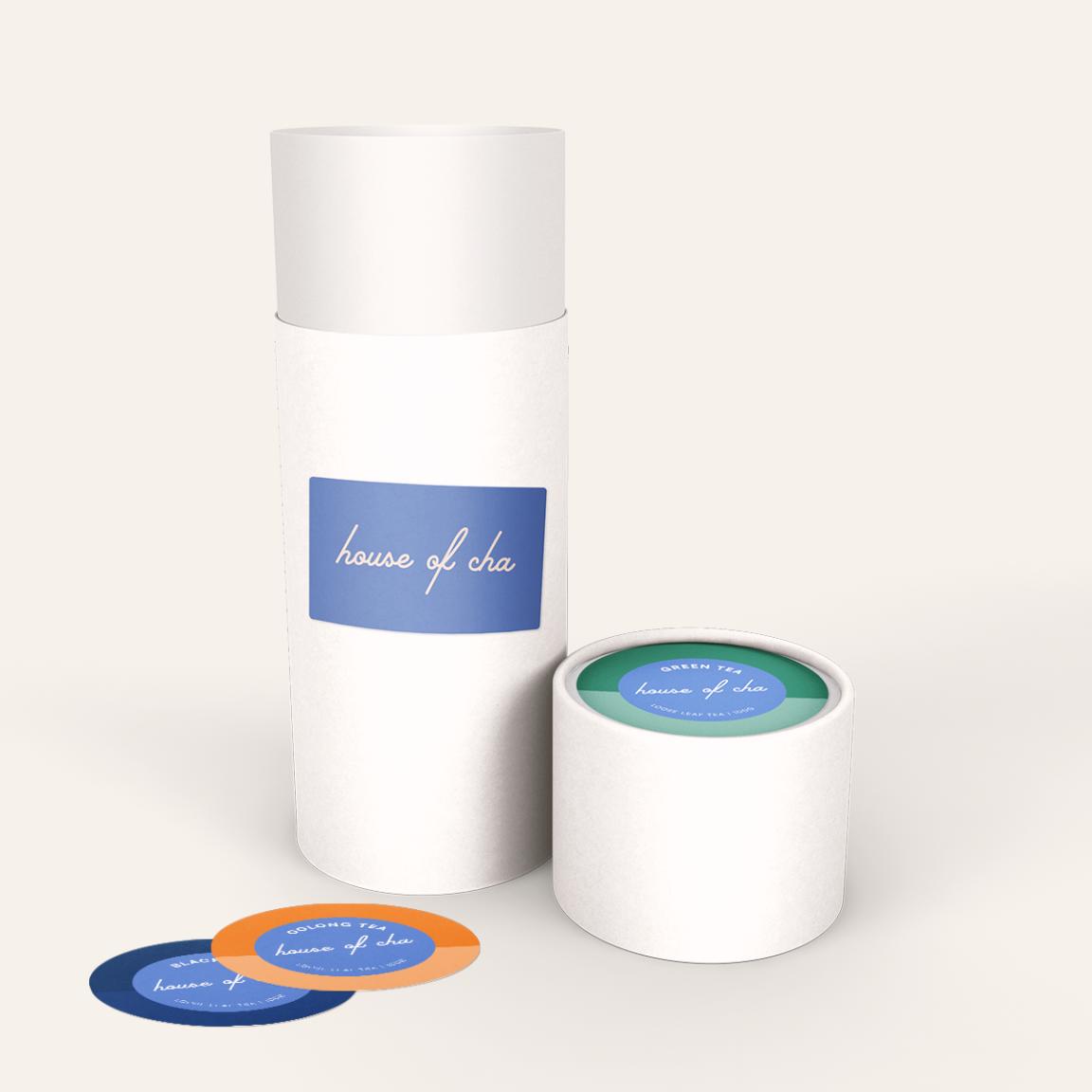 The process of fitting your artwork into a paper shipping tube is as follows:
Wrap your artwork with glassine paper
Place your artwork on two sheets of glassine paper, and ensure the paper covers all sides and edges. The paper should be cut to a size that is two to three inches larger than the painting on all four sides to protect it from staining or discoloration.
Paper-based artworks like water color paintings, drawings, prints, and photographs should be placed face-up on the paper. Fabric-based art like linen or canvas should be placed face-down on the paper to prevent the artwork from cracking or breaking.
Roll the paper-covered artwork
Roll the artwork around a smaller tube for inner support, and secure the roll with artist's tape. To provide extra padding and prevent moisture damage, roll the paper-covered artwork with a layer of protective wrapping, like tissue paper.
Seal the roll and slide it in the outer tube
Seal the wrapping with packing tape or a sticker, and slide it into the shipping tube. The shipping tube should be a few inches longer than your rolled artwork, but there shouldn't be too much room on the edges.
If there is too much room on the edges, wrap the rolled artwork with an extra layer of bubble wrap until it fits snuggly in the shipping tube.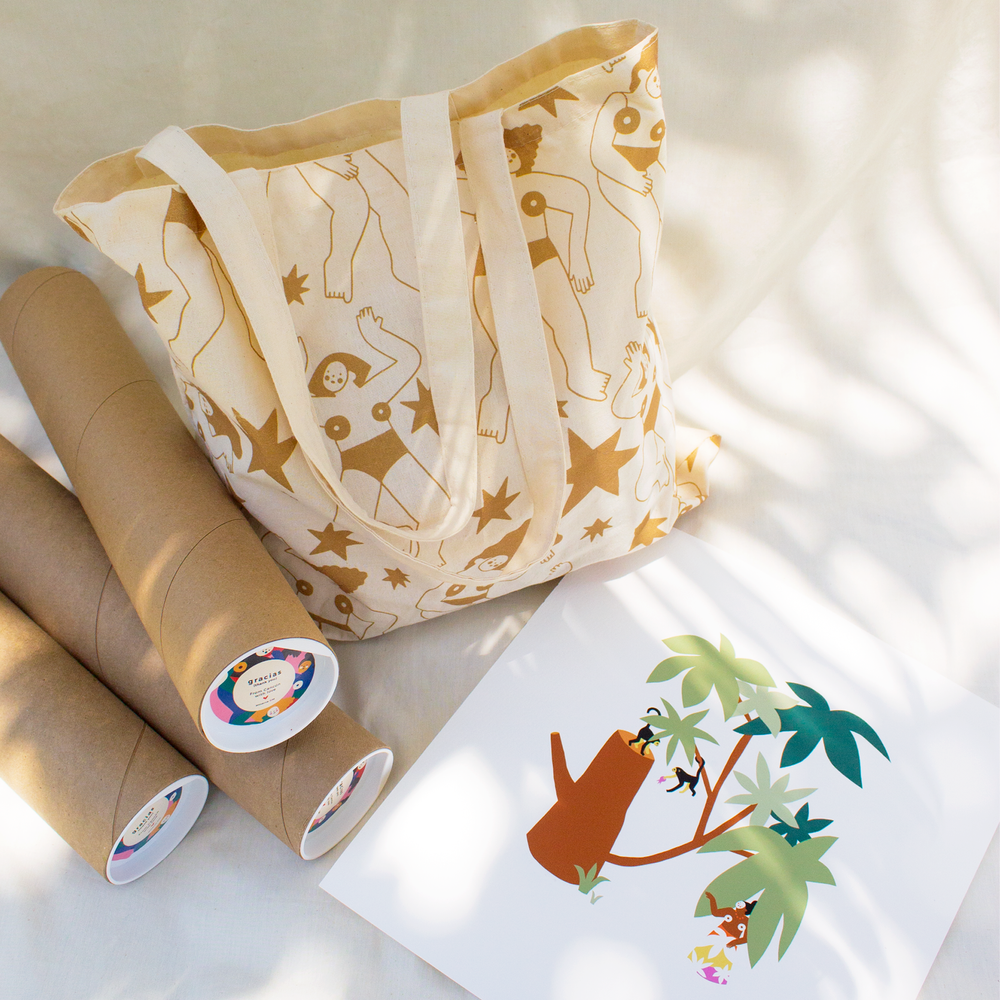 Fill extra spaces with bubble wrap or eco-friendly void filler
Fill up the remaining space on either end with bubble wrap or bunched or layered tissue paper. Then, place the lids on the tube.
Seal and label the tube
Seal the shipping tube with more packing tape. The shipping label on the tube should be "FRAGILE – DO NOT BEND."
Courier options for shipping artwork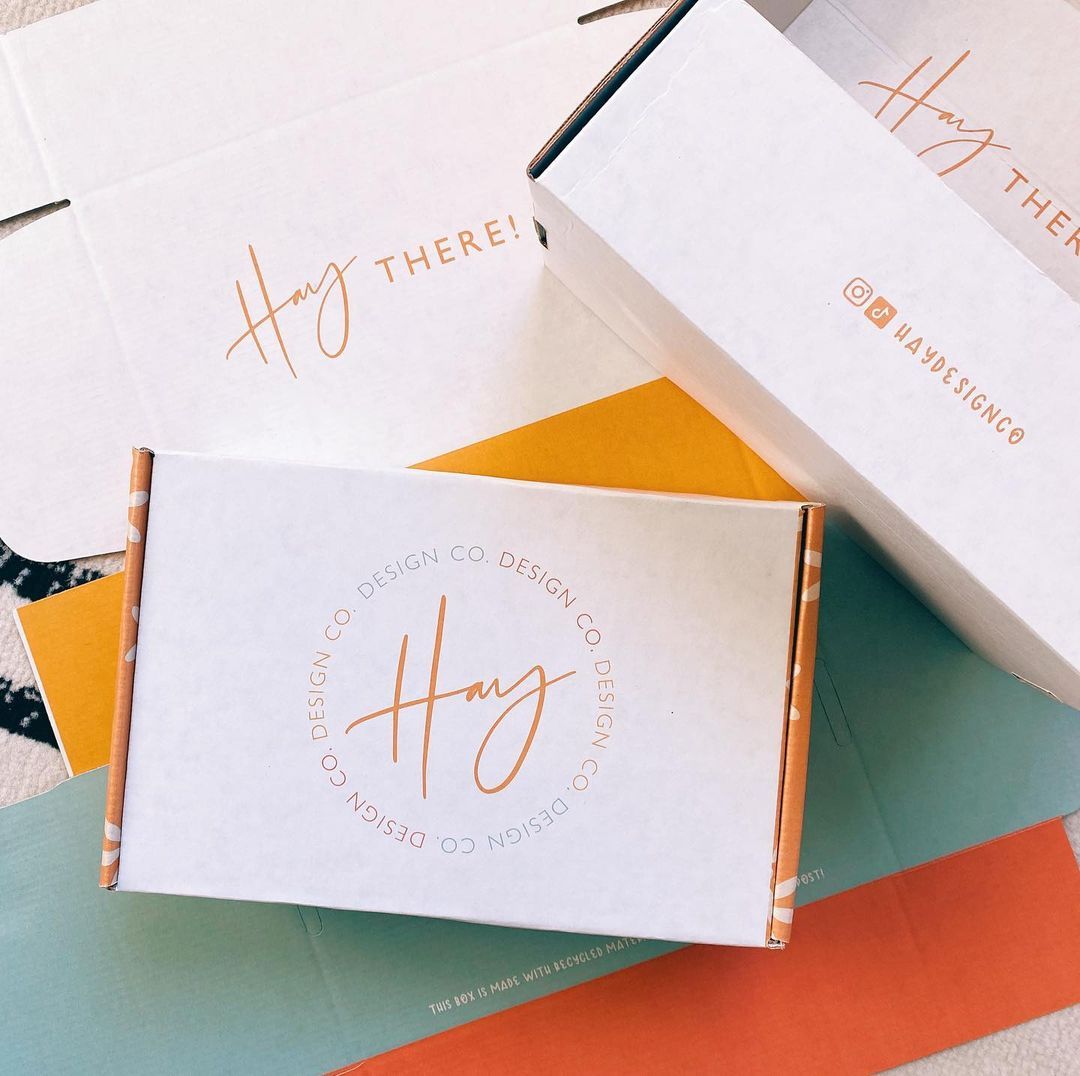 Popular carriers like UPS, FedEx, and USPS all provide parcel shipping options that are suitable for artwork. Each company also provides shipping insurance that usually costs a fraction of the value of the valuable artwork you are shipping.
The three main factors that determine the cost of shipping your painting are:
The weight of the artwork
The dimensions of the package
The distance the package must travel.
Parcel shipments are usually priced based on dimensional weight, and you need to be aware of how the density of your shipment can impact costs. Large paintings that are too large to be shipped through standard parcel shipments will have to be freighted. Freighting usually costs significantly more than parcel shipments.
Each shipping company has size restrictions, and you need to check with their representatives to find out what these restrictions are. Exceeding the unique restrictions of each service will cause you to incur additional fees.
To get an accurate estimate of the cost of shipping your painting, you can speak to an advisor at the courier directly or use an online shipping calculator.
Below are the shipping services offered by the three major carriers:
Shipping artwork through USPS
We recommend the following:
First Class Mail: arrives within 1-5 business days
Priority Mail: arrives within 1 day
Priority Mail Express: arrives within two working days
Flat Rate Priority Mail: arrives with 1-3 working days.
Shipping artwork through FedEx
We recommend the following:
FedEx Ground: arrives within 1-5 days
FedEx Overnight: arrives next day by 8 AM
FedEx Priority Overnight: arrives next day by 10 AM
FedEx Standard Overnight: arrives next day by 3 PM.
Shipping artwork through UPS
We recommend the following:
UPS Ground: arrives 1-5 days
UPS 3 Day Select: arrives 1-3 business days
UPS Next Day Air: arrives the next business day by 10:30 AM
UPS 2nd Day Air: arrives 1-2 business days.
What Is the cheapest way to ship artwork?

Your art business will pay the least amount when shipping your painting through USPS. Shipping a small print can be as low as $5, small or medium-sized paintings can be shipped for approximately $10-$50, and larger paintings over 30 inches will cost more than $50.
Shipping through USPS is cost-effective, but the price jumps for large pieces, and longer distances will also add more to your shipping costs. Declaring value (purchasing insurance) will add more to the cost of shipping as well.
Wrapping it up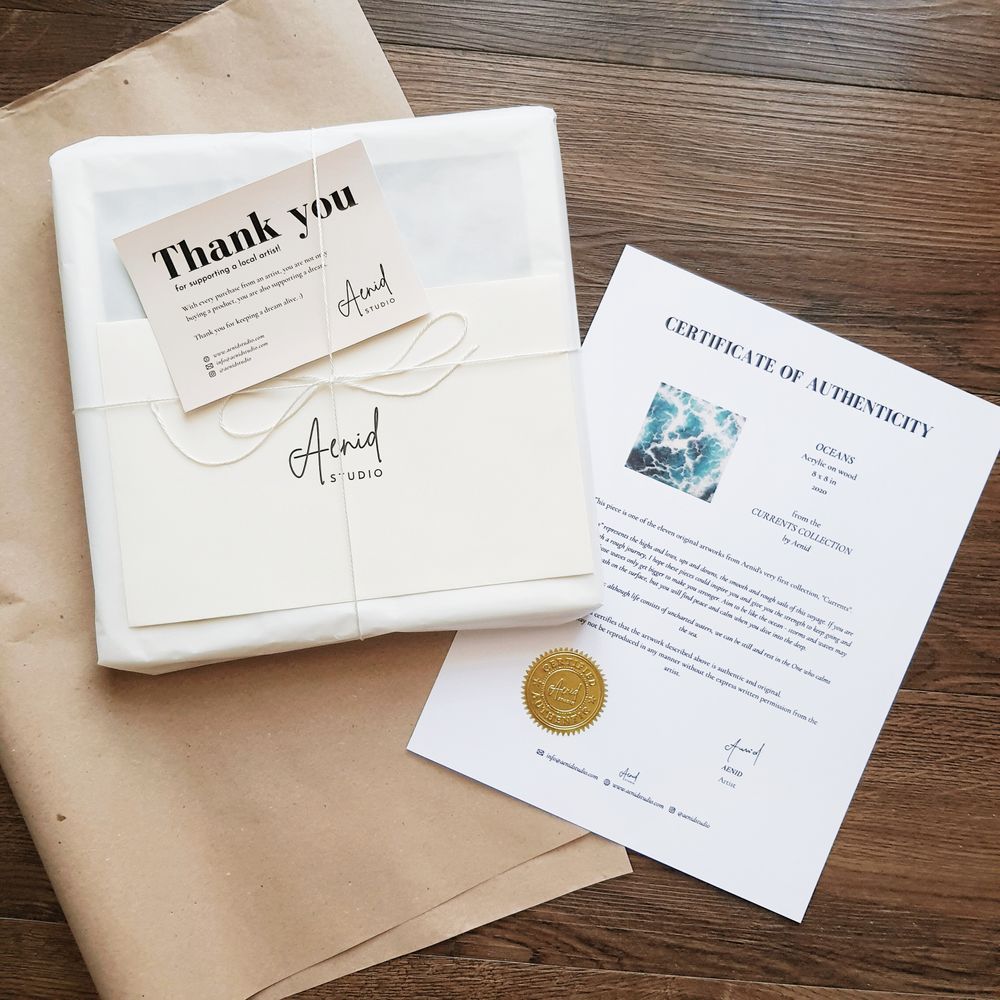 Shipping art has never been as easy as it is today, and with the right packing materials and packaging process, you can ship your paintings safely and efficiently.
---

Ready to get started with shipping artwork? If you need help with your packaging, noissue offers a wide range of sustainable and customizable products — including mailers, packing tapes, shipping tubes, and boxes — that allow you to package and ship your products with ease. Get started with designing today!