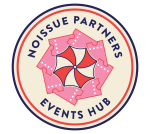 The Event Community is a new network connecting people to the event industry in fun and engaging ways. Our visual directory brings together Event Planners, Unique Vendors, Custom Crafters, Event Hires, Creatives, and other Businesses serving events.
On August 6th, 2020, after 2 months of planning and just 2 days before the official launch of The Event Community, I uploaded my first post featuring a local charcuterie business. With the support of my friends and family, I was able to kick off with a few followers, likes, and comments on the page.
Thank goodness for them, because today, about 9 months later, the page now has 646 posts and 11,300 Followers. For the past month or so, we've been gaining about 1,000 new followers every week. No ads, no paid followers, just all pure organic growth from word of mouth, or by the grace of the Instagram algorithm.
I can not tell you how many times I have been thanked for making this page, that The Event Community is their favorite account, or how they have landed new opportunities by meeting others within the community. Hearing the constant love and positive feedback from the community not only makes me ugly cry from happiness, but it also fuels my drive to serve this community and grow a platform that will be most beneficial for them.
So how did we do it? How did The Event Community organically grow it's active and loyal community from 0 to 11,300+ followers? Here's what we've learned from the Masters of Building Online Communities, including our personal "recipe" to help you in your journey.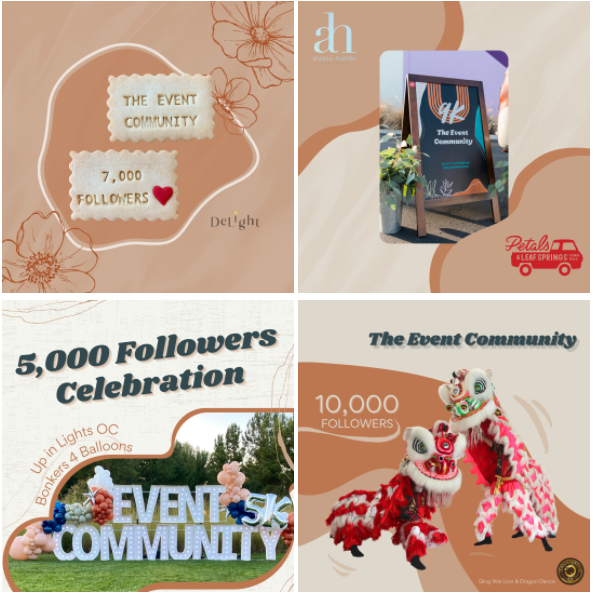 Gen Z: The Masters of Building Online Communities

Social media is the stomping grounds for online communities. Whether it be TikTok, Instagram, Facebook, Twitter, Snapchat, or Youtube, social media is a powerful tool that works like a double edged sword. Use it correctly, and it can make you go viral. Use it incorrectly, and it can come back to bite you in the you know where.
Now, this isn't any groundbreaking new information. We all know that this is the nature of social media. But in the midst of 2020 craziness when in-person anything was a thing of the past, Gen Z used social media to pave the way for virtual connections, and a new online culture was born – dare I say it… TikTok culture.
Gen Z are the masters at building online communities. Paired with the extra magical TikTok algorithm plus the boredom of being quarantined, these communities have boomed at astronomical speeds. Having more time on our hands has led to more screen time, and of course, time on all social media outlets. TikTok specifically, however, has been the source that changed our new reality in so many ways (peep this article HERE if you are interested in TikTok's impact).
Even if you don't personally use TikTok, TikTok's reach is undeniable. It has made starting your own business more accessible and realistic for everyone. For The Event Community and for other small businesses in our community, having an active and loyal online following has done wonders for our brands – bringing in more clients, pushing our own creativity, opening doors for new opportunities, and just meeting others who are on the same wavelength.
No, I'm not telling you that you need to start a TikTok. But I am saying that we have a lot to learn from Gen Z, and we should apply their successful methods to our own brands.
How Do You Measure Activity and Loyalty?

Repeat after me: "Having a lot of followers does not mean that you have an active and loyal community." It's the new normal to boast thousands or millions of followers, but it's not an indicator of your audience quality. A true reflection of how active and loyal your community is, is through your social media engagement rate.
Basically, your engagement rate tells you how many and how often people are connecting with your brand (by likes, comments, shares, etc). A higher engagement rate means that your potential brand reach and overall brand awareness is also increased.
This rate is calculated by the number of post engagements divided by the number of  followers you have... and ta-da! You should have a pretty little percentage in front of you. If you're like me, and your brain hurts just thinking about all of this, you can always use a free engagement rate calculator (Phlanx is one of our favorites!) Since we've started, our focus has always been on building quality relationships over quantity.
I'm sure you're wondering… what's The Event Community's engagement rate?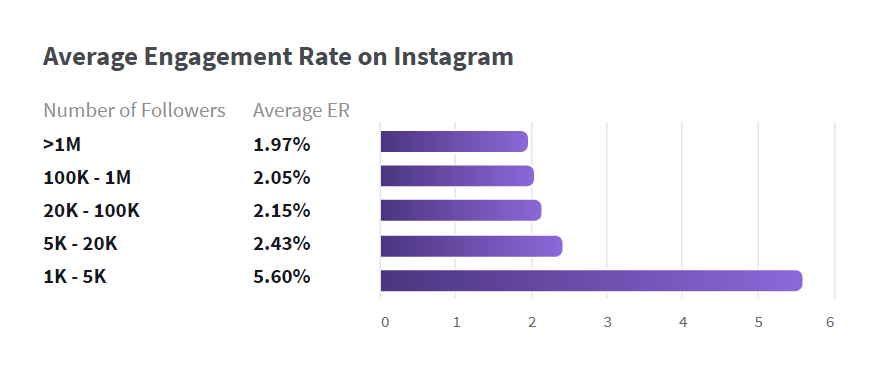 Our current engagement rate is 5.32%, which is about 2 times higher than average. We are incredibly thankful to each and every one of our supporters. But having a high engagement rate like this doesn't come without its price. As any content creator or influencer can vouch for, it takes a lot of time, love, and energy to engage a community on social media.
Follow The Recipe

If you're not familiar with the viral video trend, "add a little bit of spice," please refer to your nearest mobile device, give it a quick search, and enjoy! Essentially, "adding a little bit of spice" refers to breaking free from the mainstream and adding your own unique flair.
For any business, it's important to show your distinct characteristics and why you are different from the rest. Take a look at your own online platform and ask yourself, "Is it different? Is my style recognizable? Is my content unique?" In all content created for The Event Community, our unique blend of "spice" is added into the mix.
But that's just scratching the surface. Hypothetically, like any dish, spice is added to enhance flavors of combined ingredients. Eat spice alone, and well... I'm sure that would not be a pleasant experience. Gathering what we have learned from Gen Z and by retracing our own steps, here is our recipe to help you establish your own active and loyal communities.
It is truly spectacular to see that real connections can be made virtually from behind our screens... practically out of thin air. Online communities are a powerful force that can make a world of a difference to our society, to our industries, and to our personal lives.
If you are thinking of starting a community, or are considering engaging your existing one, I highly encourage you to do so. Most importantly, as you create your communities, always remember, "having a lot of followers does not mean that you have an active and loyal community." The true value in your audience lies within your engagement rate. At the end of the day, your ability to organically grow strong online communities depend on:
1. How well you understand your audience
2. Your adaptability to stay on trend (Gen Z are the trendsetters)
3. The distinctiveness of your "spice" and how you sprinkle it into the steps of our recipe.
You have all of the tools right here within your reach, and can refer to the examples set by others who have created successful online communities. At the end of the day, whether you have a community of 5, or 5 million, it all starts with 1, so what are you waiting for?
---
Keep up with The Event Community on Instagram!