Menu cards are one of the most important items for businesses in the food and drinks industry. They represent the professionalism of a brand and are a key component in building a strong brand reputation.
Custom menu cards are an effective way to bring new visitors to a business and keep them coming back for more. They play a vital role in shaping customers' perspectives on the brand and gaining a positive reputation in the industry.
The uses and benefits of menu cards don't stop there, though. They can also be used in personal settings, such as at birthday parties, weddings, baby showers, and more. In this article, we're going to focus on how you can use personalized menu cards for your wedding or event.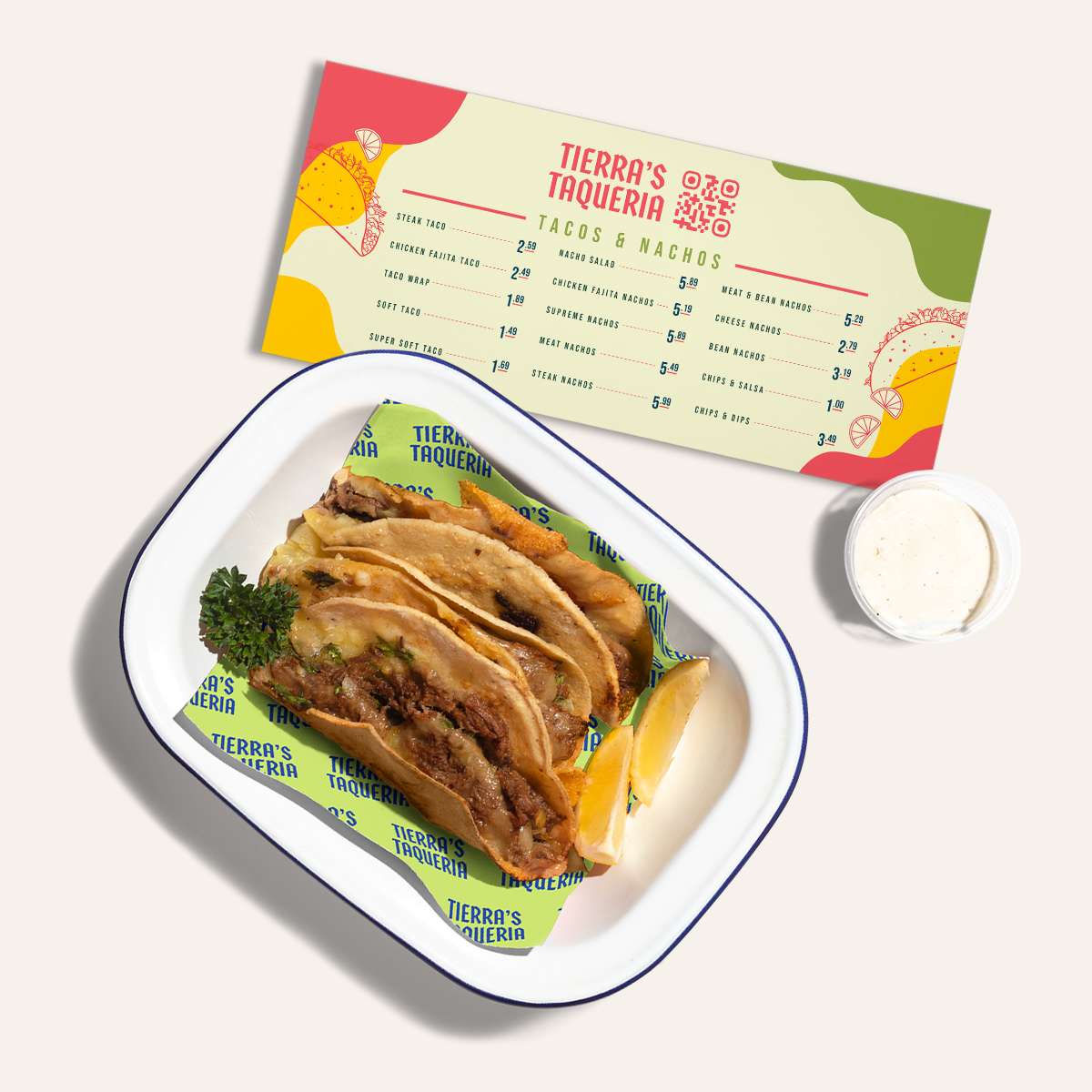 Wedding Menu Cards

There are almost 2 million weddings in the United States every year. If your special day is coming up soon, you're probably in the midst of planning it and might not think about the question of how to make a menu card.
Of course, there's an endless list of things you need to organize when you're getting married or organizing a wedding. You might be thinking, 'are menu cards necessary at a wedding?'. When you've got the food, venue, decorations, and outfits to consider for your special day, it's understandable if you're asking yourself this question. Creating custom menu cards is probably not the first thing on your mind.
However, if you want to make a great first (and lasting) impression on your visitors or guests, personalized menu cards are the way to go!
Why You Should Use Customized Menus at Your Wedding

Menu cards are a key element of any wedding. They inform your guests of the delicious dishes on offer and show the care you put into something as seemingly trifle as a menu card. Believe it or not but people will be able to tell if your menu card is of high or low quality.
After finding their allocated seat in your wedding venue, the first thing your guests will do is look at the food menu. You can spend hundreds or thousands of dollars ordering decorations and creating customized signs, but not all of your guests will notice these. However, they will notice the effort that you put into your custom menu cards.
When you neatly display your menu cards next to the cutlery and napkins, it brings the table decor together. It makes your interior design look cohesive and inviting, especially when you create cards that match the color scheme and style of your other wedding decor.
Designing Your Menu Cards

You can create your menu cards however you like, but it's important to keep your guests in mind and consider how you want your visitors to perceive the food that's on offer.
Designing wedding menu cards is the perfect opportunity to explore your creativity. You can bring your unique ideas and creative flair to your cards to create something extra special for your guests.
If you're wondering how to make your menu cards that leave a lasting impression on your invitees, follow the key steps below.
Add their names
Using personalized menu cards will impress your invitees for sure. You can print or hand-write their names on their menus to make them feel like a valued guest (which they hopefully are).
As simple as it might sound, adding your guests' names to their individual menu cards can make a huge difference to their overall experience on your special day.
Food Preferences

It's very likely that some of your wedding guests will follow a specific diet or have specific food allergies or intolerances. It's a good idea to check with all of your invitees beforehand what types of foods they can and can't eat so that you can successfully plan your menu.
If you have certain dishes that are vegetarian, vegan, gluten-free, or nut-free, make it clear on your custom menu cards. As important as it is to label your dishes correctly, that doesn't mean that you can't have fun and get creative with them!
Add unique labels or markers to clearly show your guests which dish meets which dietary requirement or restriction.
Add a Spice Chart

If you have a couple of spicy options on your menu, create a colorful spice chart to show your guests which dishes have a kick to them. You don't need to include a whole chart on your food menu if you don't want to. You can simply add the standard spicy symbol of a chili pepper next to the relevant dishes on your menu cards.
To take it one extra step further, you can create a different menu that exclusively displays the spicy dishes. If you know which of your wedding guests always go for extra spicy foods, you can hand them both the normal menu and the spicy menu.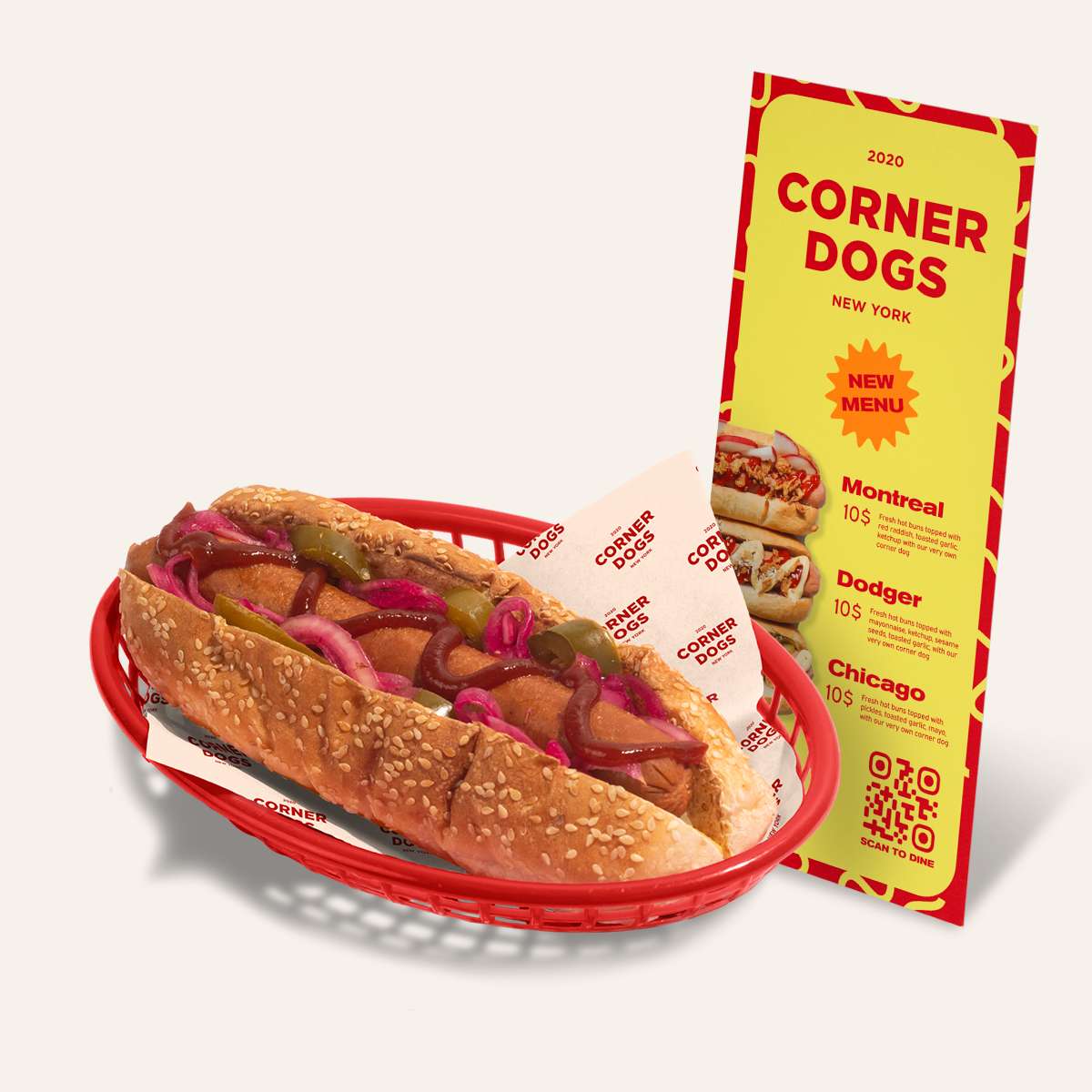 🎁 Wrapping It Up

Creating custom menu cards for your wedding or event is a great way to make the day extra special and make your guests feel valued. Elevate your experiences to impress clients, customers, and guests with extras that won't generate excessive waste! If you're looking for more advice on how to make a custom menu for each of your guests, get in touch with us here.