Custom noissue Tissue Paper by @cepage_
Shipping liquids can be a tricky task.
If you sell beverages, alcoholic drinks, perfumes, or other liquids, you need to understand the regulations that impact what you are trying to ship. When sending domestically, liquids that are not dangerous to the carrier can be shipped while flammable liquids and controlled substances may be prohibited.
When shipping internationally, the list of restrictions grows. Liquids like gasoline, perfumes containing alcohol, and nail polish cannot be shipped internationally.
Some liquids like aerosol cans can be shipped by surface mail, but airmail transport is prohibited. This is because it could explode with the impact of air pressure associated with flying.
Needless to say, you need to consider a host of factors if you plan to ship liquids domestically, internationally, or both. In this article, you'll discover the relevant rules and regulations for shipping different types of liquids, the guidelines of the major shipping companies, and how you can ship liquids safely.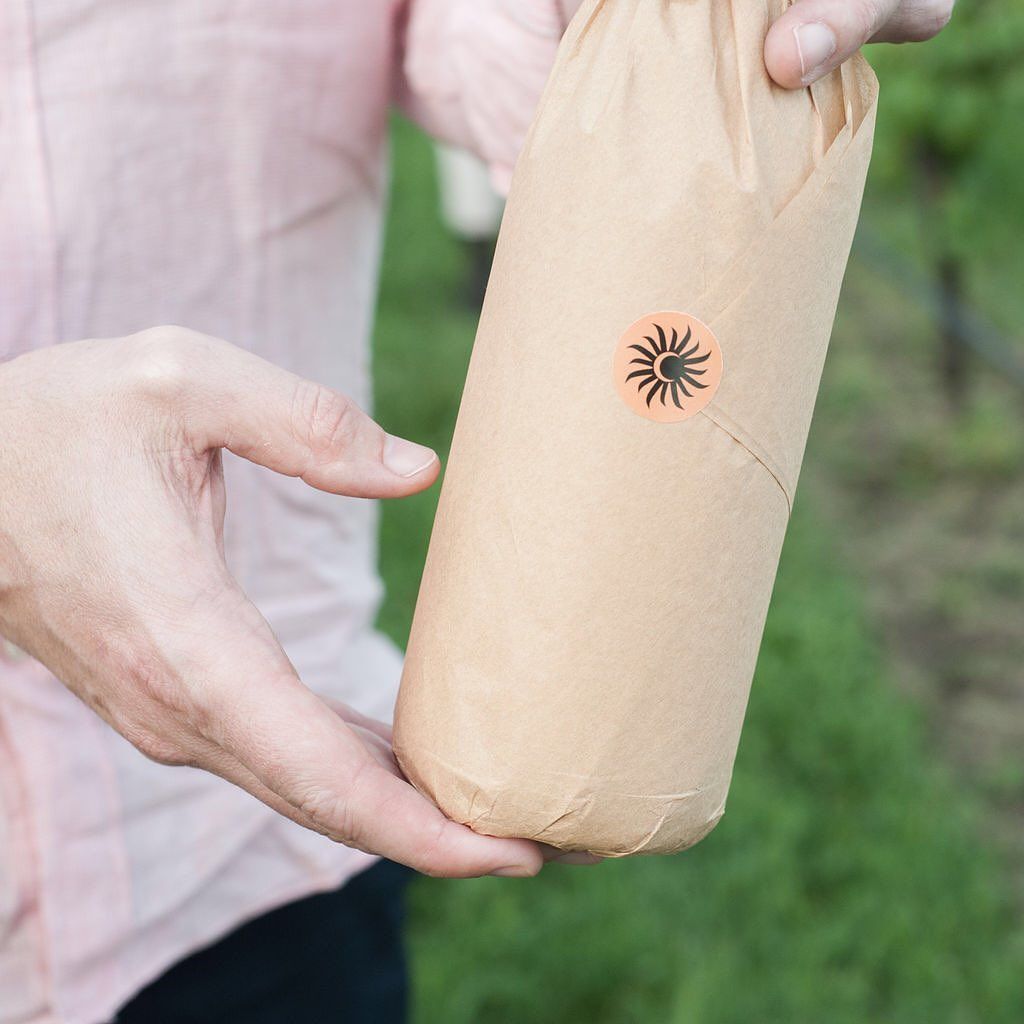 How do you ship liquid items?

There are three key factors that are important when shipping liquids — the type of liquid you want to ship, packaging to protect the liquid, and the guidelines of your shipping carrier. We will explain each below:
1. The type of liquid you want to ship

The first question to ask is if the liquid you want to ship is permitted. Liquids that do not cause injury can be shipped, liquids that carry the risk of spillage can be shipped in limited quantities, while hazardous or flammable liquids cannot be shipped.
Corrosive, flammable, or poisonous liquids are prohibited by all carriers. They cannot be shipped via mail.
Liquids that are always permitted to ship:
Juices
Beverages
Perfumes
Oils
Soups
Soaps.
Liquids that can be shipped in limited quantities:
Paint
Spray paint
Acetone
Rubbing alcohol
Propane in pressurized cans
Witch hazel.
2. Packaging to protect the liquid

Our Satellite Hearts store pairs noissue tissue paper with protective packaging to ship their liquid items.
There are many things to consider when shipping liquids including how you will deal with potential spills or punctures, protecting perishable products, temperature regulation, and more.
When packaging liquids, careful and secure packing is key, and this requires a holistic understanding of the properties of the liquid you are shipping. Consider the following before choosing the right packing material for your product:
Is your liquid product intended for human consumption (juices, beverages, food)?
Is your liquid in breakable containers (for example, glass)?
Is your liquid a danger to the shipper (corrosive, flammable, poisonous, explosive, hazardous materials)?
Is your liquid temperature sensitive?
Are you shipping very large quantities?
Is your liquid regulated by hazmat laws?
Answer all these questions to figure out the best packaging for your product. Packaging usually starts with a cardboard box, plenty of padding or a sturdy bottle or wine carrier, and liquids will have to be sealed in watertight containers to prevent leakages.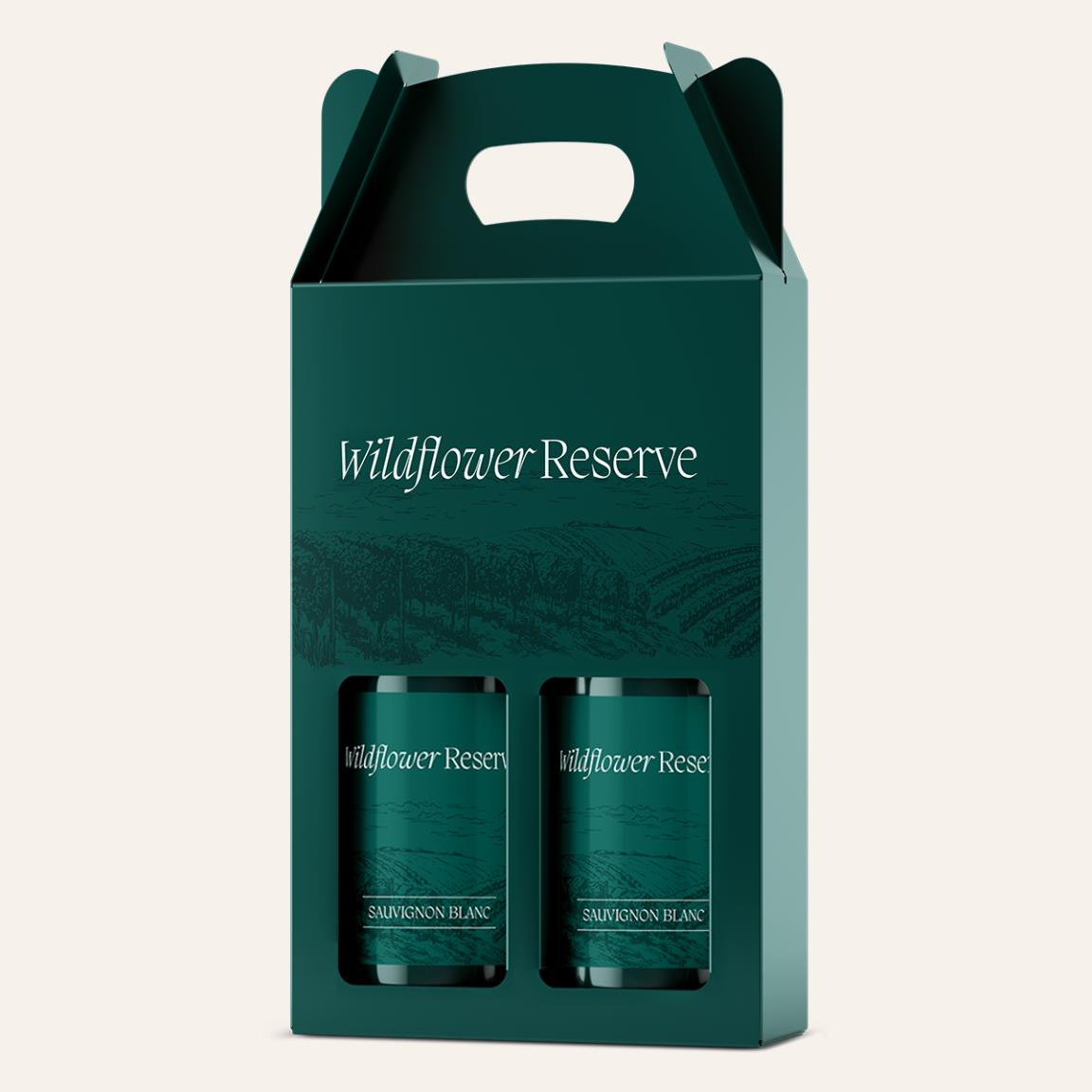 Perishable liquids should be put in a styrofoam cooler or bottle carrier to preserve the liquid before placing it in the cardboard box. We will cover more about safely shipping liquids later in the article.
3. Your shipping carrier

The guidelines for shipping liquids internationally are usually different and more expensive than domestic shipping. We will cover the details for shipping with each carrier in the next section, but it's best to speak directly to a representative of the shipping company you plan to use.
Shipping Liquids Through USPS, FedEx, or UPS


USPS offers the best mix of affordable rates and quick delivery for shipping liquids.USPS doesn't charge extra for shipping liquids and you can use any of their shipping options including:
Priority Mail: 1-3 days shipping time
Priority Mail Express: 1-2 days shipping time
USPS Retail Ground: 2-8 days.
USPS has some restrictions for the shipment of alcohol, gasoline, aerosols, hand sanitizer, nail polish, paint, perfumes (containing alcohol), and poisons.
You must adhere to USPS rules for liquid product packaging and triple-pack your boxes. Use tightly sealed caps for containers and padding for breakable containers.

FedEx allows the shipments of a broader range of liquids than USPS, but it also prohibits aerosols, flammable liquids, and any hazardous material.
You can use any of the following options to ship your liquid including:
Flat Rate Shipping: packages under 50lbs
Freight Shipping: packages above 150lbs
Same-day delivery
Overnight shipping.
Liquids must be packed in a waterproof, sealable container. The container must be kept upright in the cardboard box, and the box must be marked  as "Fragile" to ensure it is not kept upside down during shipping.

It's difficult to get details about UPS's specific rules for shipping liquids, however, the company has a resource page to guide shippers on how to ship alcohol with UPS. It's best to contact a company representative to learn more about the requirements for shipping your liquid.
Despite the uncertainty about the type of liquids that can be shipped, UPS packaging requirements mirror those of FedEx.
The company offers variable pricing for its shipments. Its flat rate shipping option is limited to 50lbs per month and takes 1-5 days to ship.
Shipping alcohol with the major carriers

Alcohol sales in the U.S. reached $250 billion in 2019, so if you're are in the business of selling it, you need to understand the different regulations of shipping companies and relevant state laws.
Some carriers do not ship alcohol, and some states like Alabama, Oklahoma, and Utah do not allow direct alcohol shipments.
However, alcohol shipments are allowed in most states, and an adult 21 years and above must sign for the package.
The requirements for shipping alcohol differs from carrier to carrier, and we will examine the guidelines of each carrier below:
USPS Guidelines for Shipping Alcohol

USPS prohibits the shipment of alcohol domestically and internationally.
USPS also prohibits any packaging with branding or labeling that shows it can be used to carry alcohol.
FedEx Guidelines for Shipping Alcohol

FedEx permits the shipment of alcohol, but you must comply with the following requirements:
You must have a FedEx account number
You must complete the alcohol shipping agreement (contact your FedEx account manager to start the process)
You must use proper packaging
The container must be sturdy and ensure the alcohol is secure
The packaging must secure the container in the center, away from the sidewalls of the mailer
Use inner cushioning of EPS foam, folded corrugated tray, or molded fiber tray to prevent glass breakage
You must use clear labeling that signifies that the package contains alcohol (get the label from the nearest FedEx office)
The shipment must be documented as alcoholic (enter $AW in your reference field when creating your shipment on the FedEx platform)
Delivery of the package requires an adult signature (21 years and above)
UPS guidelines for shipping alcohol

UPS also permits the shipment of alcohol subject to certain caveats:
You must have a UPS account number
You must sign the UPS shipping agreement (this is given on a per-contract basis for wine, beer, alcoholic beverages)
You must be licensed and authorized to ship according to the laws of the origins and destination state
The shipment must be to a destination state where UPS accepts the delivery of alcohol
You must use proper packaging
Use sturdy, corrugated cardboard boxes
Use inner packaging of EPS foam or molded fiber tray
Packaging must secure the liquid container to the center, away from the walls
You must use labeling that signifies the package contains alcohol (get the labeling from the nearest UPS office)
Package delivery requires the signature of an adult.
Shipping perfumes with the major carriers

Just like shipping alcohol, mailing perfumes and other liquid beauty products requires careful understanding of the guidelines of each carrier.
Perfumes are flammable products, you need a TSA clearance and validation that your carrier is aware you are shipping a hazardous substance. Also, perfumes should always be packed in two containers and properly labeled.
Here is an overview of the guidelines of each of the three major carriers for shipping perfumes:
USPS

USPS does not ship perfumes containing alcohol both domestically and internationally.
Perfumes must be packed inside a waterproof container that is properly sealed.
If the package weighs more than 4 ounces, the liquid should be packaged three times. The original container should first be wrapped in padding to prevent breakage. Next, it should be put in a sealable container made from absorbent material. Finally, place the container in a sturdy box made specifically for that product.
The package should be properly marked with orientation arrows and the nature of its contents should be visibly written for people to read its contents.
FedEx

The perfume should be placed in a waterproof container and sealed with an easy-to-use lid.
The bottle must be wrapped in padded material. If more than one perfume bottle is placed in the same box, separate padding should be used for each bottle.
The perfume should be placed in leak-proof, waterproof inner packaging.
Finally, it should be placed in a sturdy, rigid, outer packaging.
UPS

UPS rules about shipping perfumes are not robustly outlined on the company's website, but they will generally follow the same guidelines as FedEx.
Can you ship liquids internationally?

Yes, you can. The list of prohibited liquids when shipping internationally depends on the regulations of the destination country.
For example, secular countries like the U.K. or Canada will permit the shipment of alcohol, while Muslim countries like Saudi Arabia will prohibit it.
Use the FedEx Global Shipping Restrictions Information platform to determine if the liquid you are trying to ship is prohibited in the destination country.
How To Ensure That Liquids Are Safe When Shipping
Perl Cosmetics uses shredded paper for cushioning and completes the package with noissue custom tape and stickers.

Liquids must be packaged properly to ensure it doesn't leak and destroy the container in transit.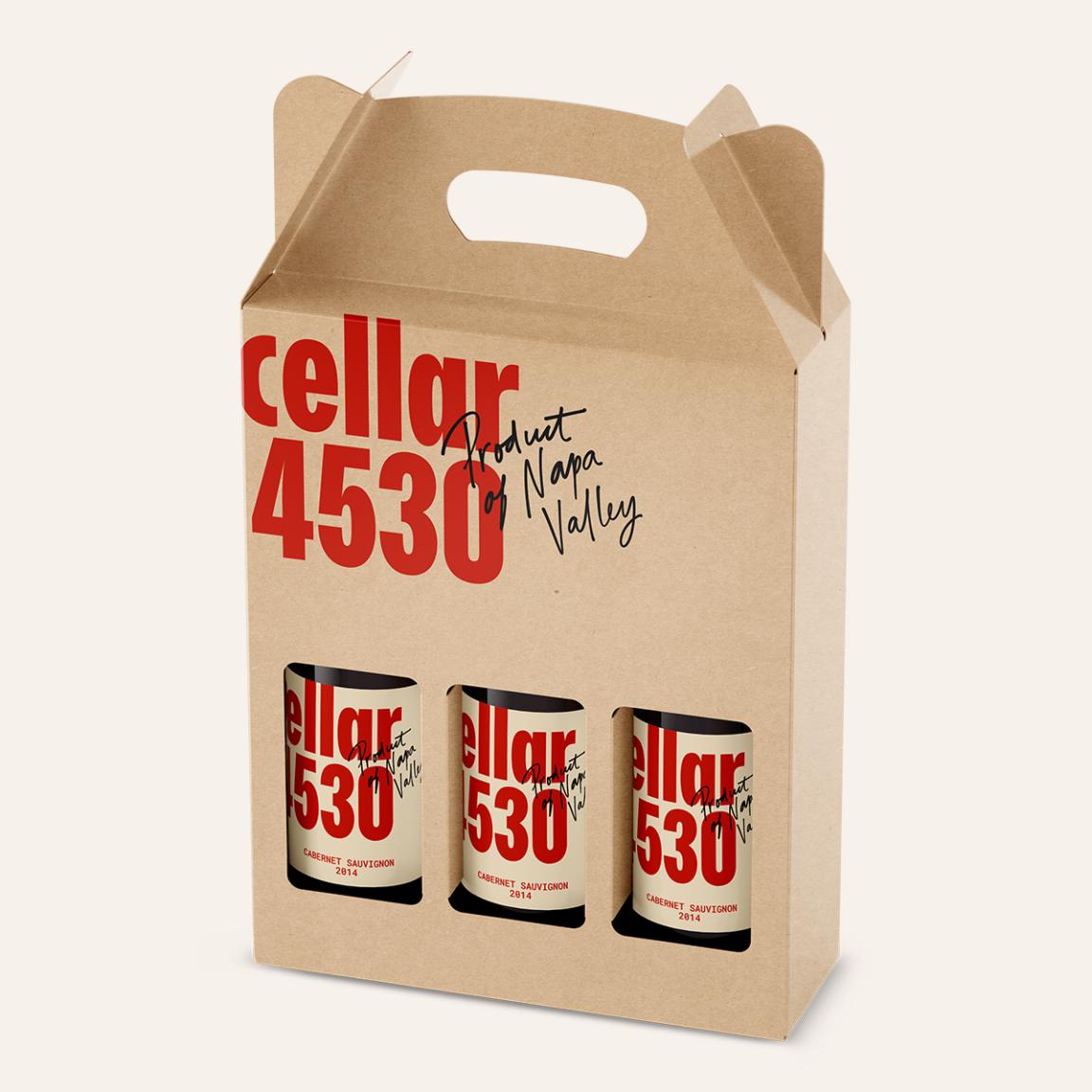 To package liquids, you will need the following supplies:
A waterproof and leakproof container
Tape to seal the container
A wine or bottle carrier to keep products upright
Stickers to indicate it's a fragile product
Soft void fillers to provide cushioning
Padding materials to protect fragile containers like glass
Any necessary labels.
With that in mind, below are a few tips to help you package liquids safely:
Use a double seal: a double seal is an extra layer of plastic around the cap of the bottle. It helps to ensure the lid won't pop off during shipping.
Place the liquid container in a waterproof bag: find a bag that is big enough to hold your container, then place it inside. Seal the bag with high-quality tape.
Organize products into a bottle carrier: kraft bottle carriers can keep liquids upright and tightly packed while preventing clinks or breakage. A custom bottle carrier can also make your products stand out during the unboxing experience, and share important information directly to your customers.
Use a sturdy cardboard box: use a cardboard shipping box that is slightly larger than the volume of your container to create room for cushioning to protect the bottle. Use soft packing materials like eco-friendly hex wrap, generous layers of tissue paper, and biodegradable packing peanuts as cushioning if needed.
Tape the seams of the box: use strong packing tape to seal the box. Use multiple layers of tape to ensure the box is properly secured.
Label your box appropriately: use a sticker to indicate "liquid" and "fragile" on your box. Display the words on either side of the package and they should be legible enough for anyone to see them.
Wrapping it Up

Shipping liquids is not the easiest thing you will do, and it's a lot more complicated than shipping solid items. Hopefully, this article helps you better understand the liquids that can be shipped, and the guidelines of the major carriers for shipping liquids.
Start packaging your liquids and check out the website of your carrier of choice to create your shipment. Perfect the customer experience with packaging that elevates your hospitality or brand through practical wine carriers, custom tissue paper, QR code coasters, and more! Start shopping noissue's packaging and shipping products by your industry here.
Enjoyed this story? Check out more in our Shipping Series:
How to Ship Clothes: a Step-by-Step Guide
How to Mail Perfume, Cosmetics, and Beauty Products
How to Ship a Candle: a Step-by-Step Guide
Browse our product catalog