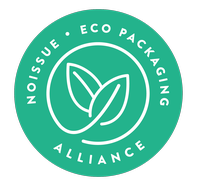 It's almost been a year since the pandemic hit, and we're yet to figure out our place in this new state of normality. Everyone was blindsided by Covid; no one was ready for the effects it had on work, lifestyle, physical and mental health. The world was surprised by all the abrupt changes.
For many, art became a safe haven. It became a beautiful distraction from the constant struggle to feel normal again. Art allowed people to gain confidence, feel what it means to be alive and grateful, but also feel the loneliness and have closure. It brought people together without the fear of needing to distance one's self from the other. It gave us unity, courage and hope.
For Silvany, Covid-19 became her stepping stone to admitting to changes and accepting her new life and also loving it how it is:
"A little bit (or actually a lot.. ) about me, my name is Silvany van Velsen and I'm 28 years old. I'm the owner and illustrator of illustrations by VLSN."
I was born in a small town called Zoetermeer (it translates to Sweetlake in English) in The Netherlands, but when I went to the university I moved to Utrecht.  It is a beautiful city filled with little canals and it has a really vibrant feel to it. I love the colors of nature and something as simple as clothes that change every season and give the whole city a different look."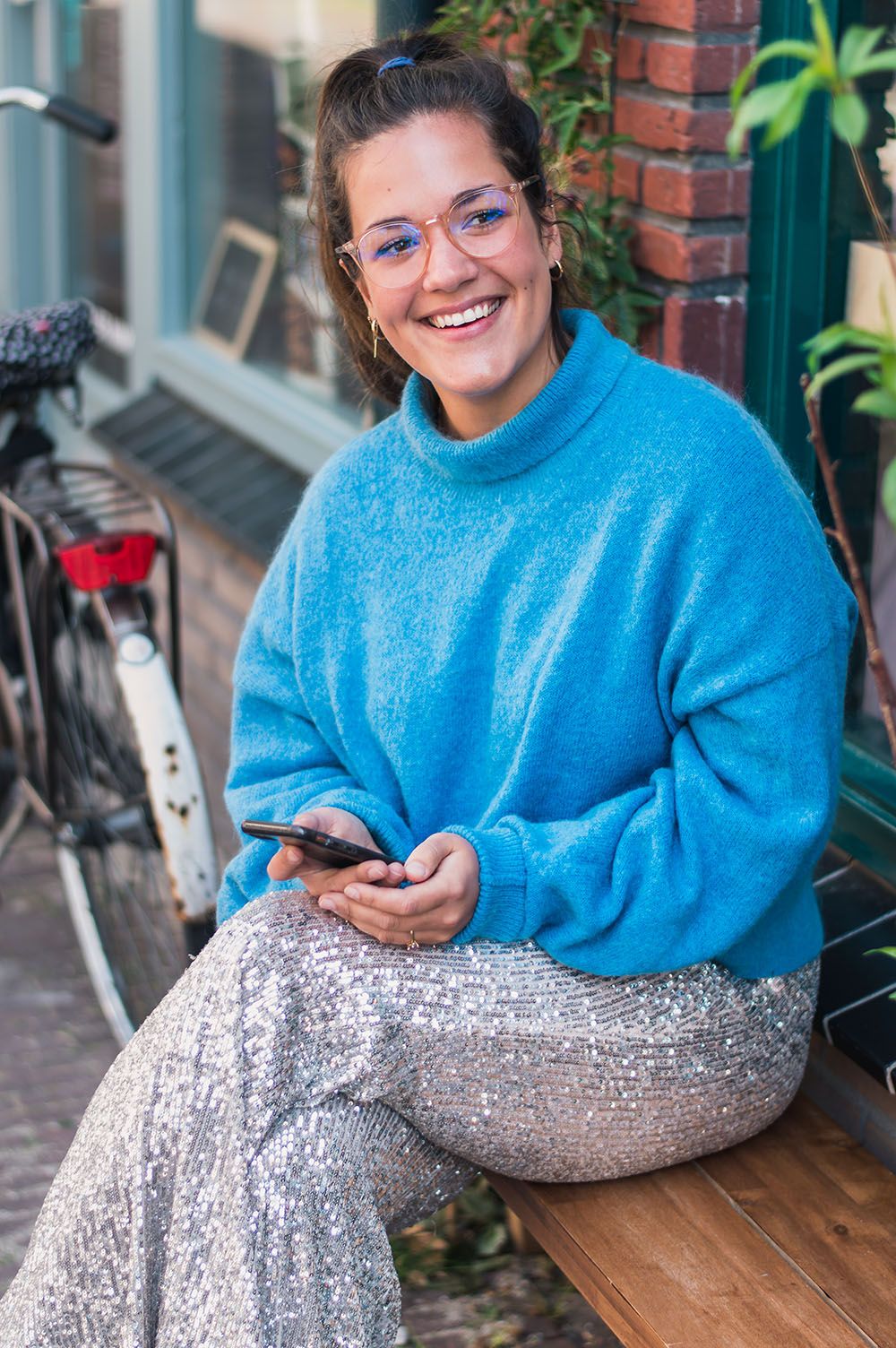 Being a freelance project manager since 2015, Silvany was exposed to a lot of fieldwork having worked for different film and music festivals and freelancing for magazines as a marketing project manager. She worked day and night and sometimes on weekends. She was used to working hard and always.
"But when Covid came to the Netherlands it was like the whole world went into slow motion. Clients paused the campaigns I was creating for them, I didn't have any parties to go to or friends to visit. The first week of the lockdown it was great to finally be home with my boyfriend who works in television (and works a lot of different hours too) but the second week I panicked. How could I work less? I've always worked a lot, it was kind of in my DNA. I like to be productive, I like to make big projects succeed. And when I wasn't working I was dancing at festivals or having drinks with my friends."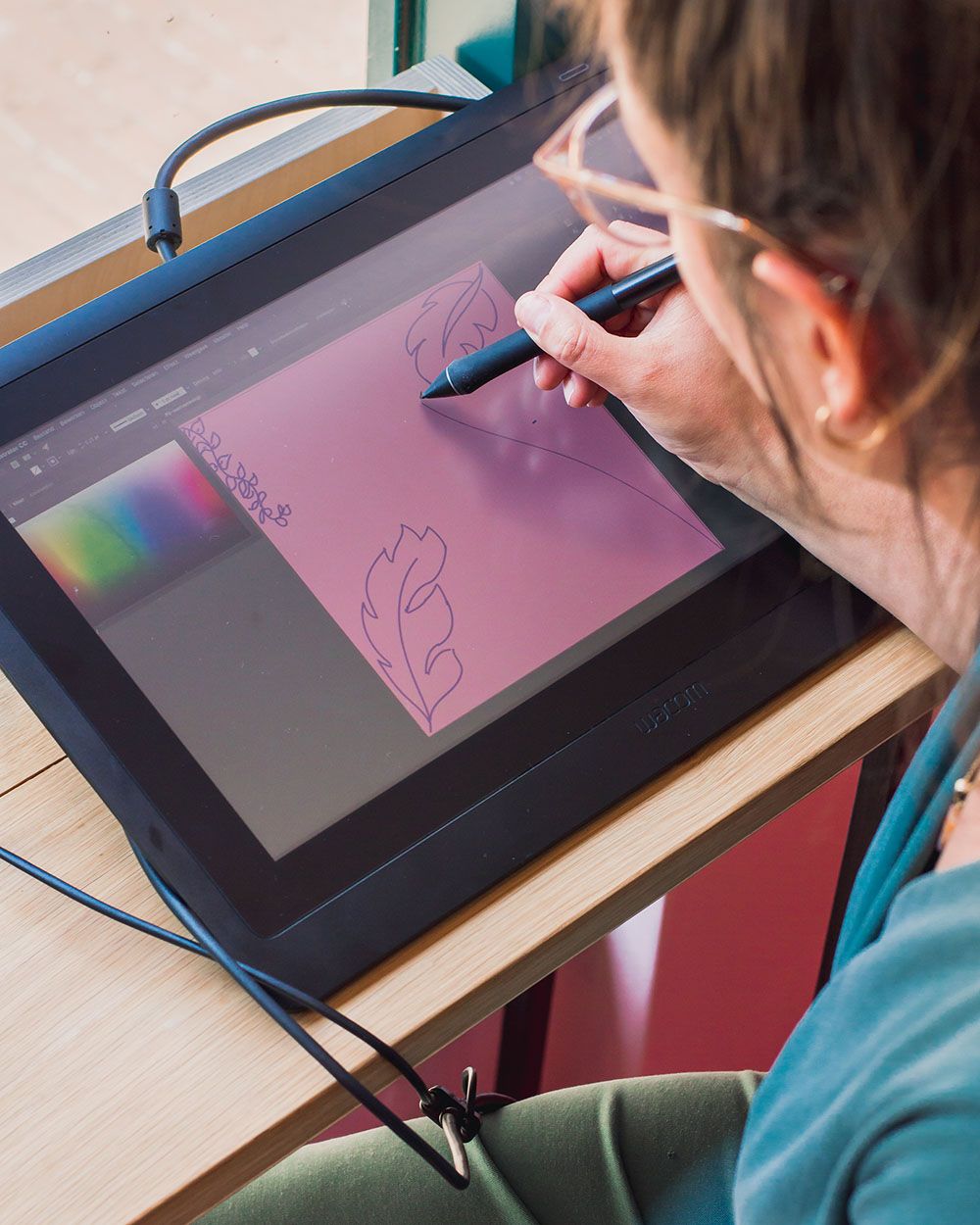 The chaos in her head stopped when her boyfriend asked her what made her happy. And a lightbulb suddenly lit up."
"I have been drawing since I was little, I come from a big family (6 kids and I'm the youngest) where art and music were always important. My father is a musician who has worked all over the world, in theaters and concert halls. My mother had the ambition to become a visual artist, but unfortunately her parents didn't see it as a real job so she became a teacher and taught all of her kids to draw, paint, or make sculptures. It makes me happy to think about the afternoons me and my sisters sat at the dinner table and tried to make something pretty with our mom. When my boyfriend asked me what I love to do I told him that I haven't been making any time to draw and that digital art seemed fun to do!
I ordered a drawing tablet and started to draw, posted it on my private Instagram and friends quickly told me how much they loved it. Then I started to share it on my business Instagram and made cards so you could send them to your friends or family who you still can't really hug or see, to 'start spreading the love'. After that I sold bigger prints and started doing commissions and now we are emailing! I'm still amazed by what can happen if you just stand still and listen to your heart. People can see the love you feel when making your dreams come true, and want to give you this love back by supporting you. So my advice for upcoming artists or even people that are stuck in their new normal is to stop, listen to your heart, find what gives you joy and get started."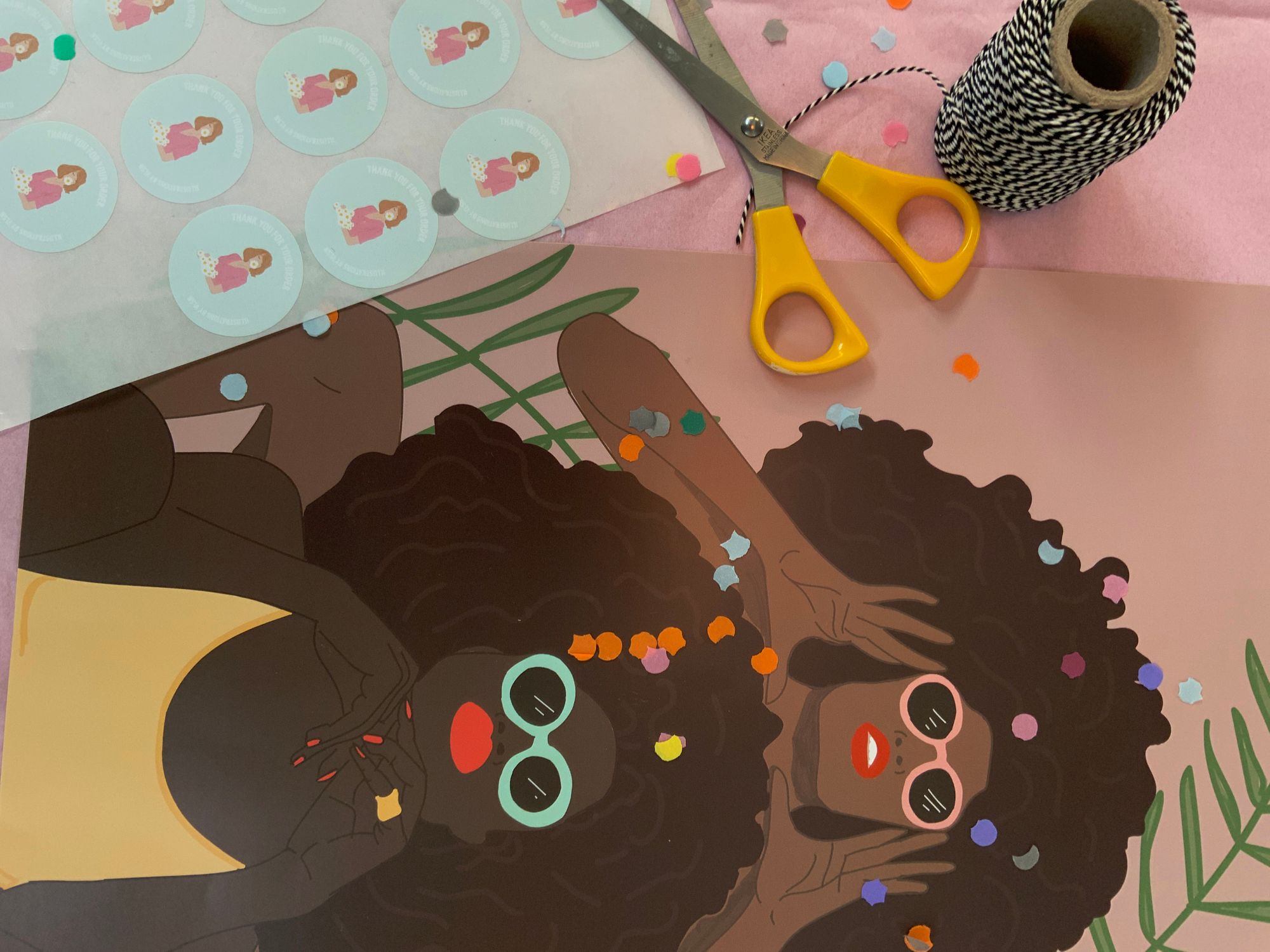 Silvany's inspiration usually comes from colors, nature and women, pointing out that everything she illustrates is a part of who she is.
"I try to give my illustrations a spark of joy, power and to celebrate female beauty. I also draw men, but I can't really imagine how men  think or move. With women I can and I know a lot of powerful women who have a history, goal or are combining motherhood and work. It amazes me what we can do every day! I think we needed to be reminded of that and receive a compliment or boost. I try to do it with my illustrations.
Every artist has their own inspirations, goals and style. If you like my work, you actually like me. Everything you see in the illustrations is a part of me. I have been making a couple of portraits of families and they have been gifts to other family members. It makes me happy that they want to show others how I see them."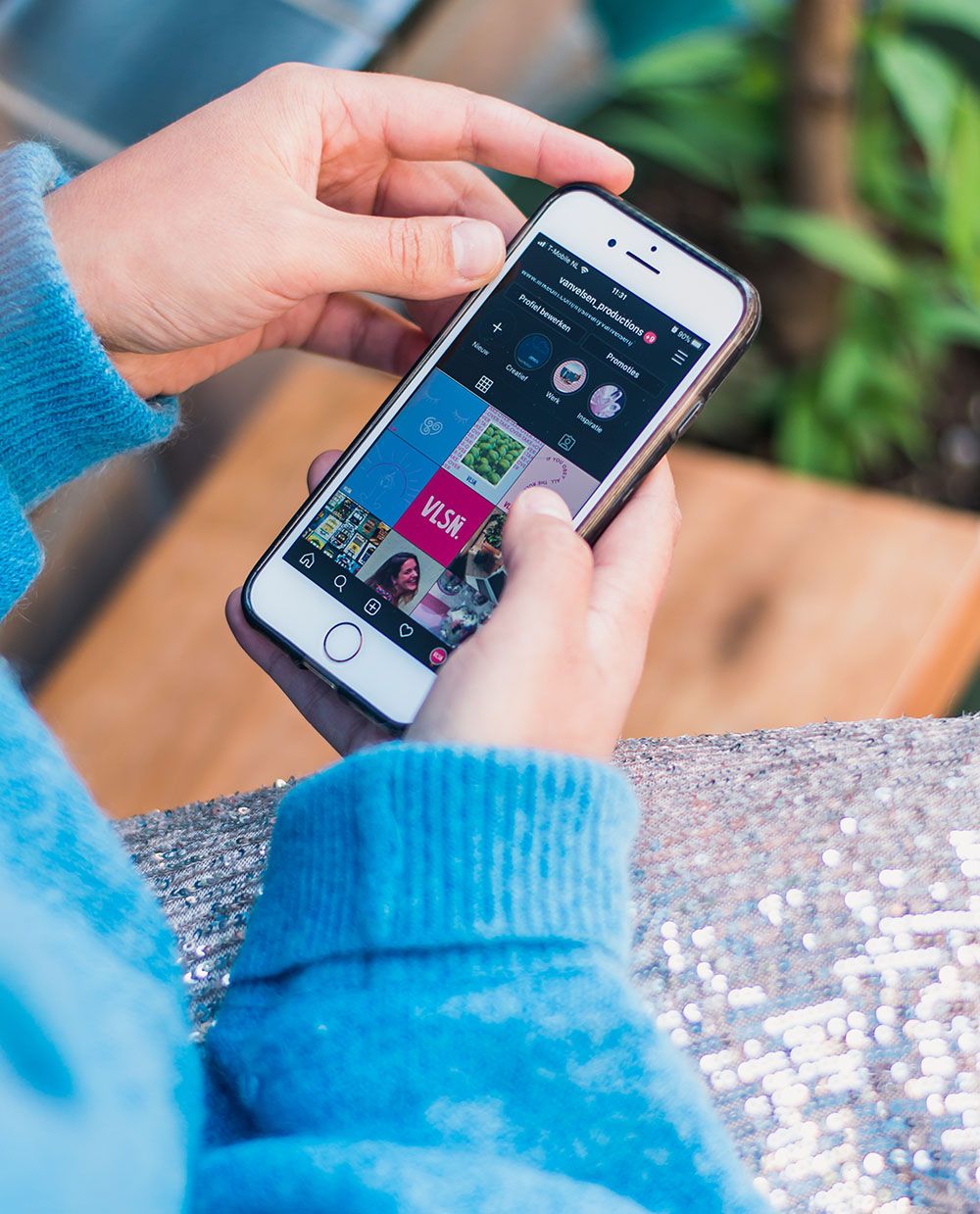 Being inspired by the beauty of nature, Silvany also takes to consideration giving back to her environment and chose to use eco-conscious packaging for her illustrations.
"I love the colors, seasons and creatures that mother earth offers us. I think it is important to appreciate this beauty and help to contain it by taking matters wisely. That's why I am taking eco-conscious steps one at a time starting with changing my wrapping paper and choosing different printing paper and stickers. That's where noissue helps a lot with choosing eco-consciously but not losing the sparks and colors I love to use in my illustrations.
My brand is me, it needs to be a copy of what people see when they meet me: I'm bubbly, I wear a lot of bright colors and I love presents. I'm always excited the night before my birthday and only get a couple of hours of sleep, and that's saying a lot as I am 28 already! So what I wanted with my packages was that they have to feel and look like a gift, because even if it is only from you, to you, presents make you happy! You bought something for you, that should be important! Plus, you make me feel happy by complimenting me with the purchase of an illustration.
That's why I use pink wrapping paper, and send you an extra card to share your happiness with someone else. I finish packages up with a cute thank you sticker too! Now I'm searching for some flower seed confetti to make it even more special.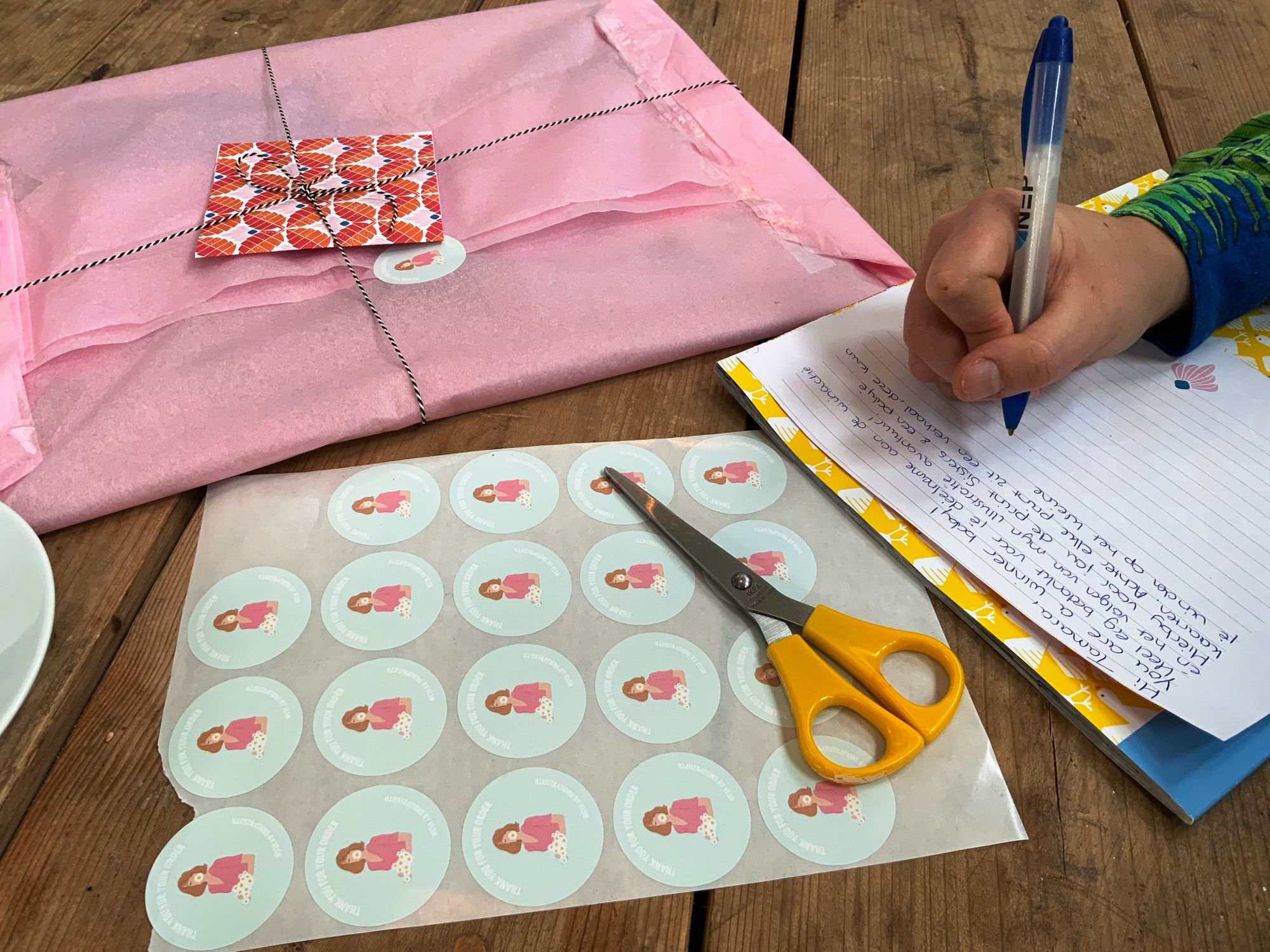 I saw noissue from different artists that I follow on Instagram and Etsy and their products look amazing! I like to support other artists and appreciate the different kinds of styles everyone has. To share some of my favorites: La Nonette makes beautiful colorful art with a personal message and the second one is To Be Honest, she channels her own struggles into illustrations. People have to know that it is also ok to not always be happy.
noissue gives me the option to send my illustrations in an environmentally friendly way, but still looks like a beautiful gift. I have to be honest, it didn't go very well when I tried to make my products the first time even though it is super easy. I didn't do it quite so I sent the customer service team a request and I got put in touch with the designers at noissue and they helped me out. They made it exactly as I wished.
---
Find more of Illustrations by VSLN here:
Etsy: illustrationsbyVLSN
Instagram: @illustrationsbyvlsn
Like this story? Tell us yours! Share your brand story and love for your custom packaging and get a chance to be featured on the wrap! If you're a noissue customer and are interested, you can join the Eco Packaging Alliance by clicking here and emailing us your story at ecoalliance@noissue.co!