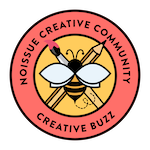 Creative Buzz is a series where creatives from different industries share how they've forged a career in their chosen field and have monetized what they love to do. They talk about building a business around their creative pursuits, how they got 'seen' and commissioned for work, and share their advice for other creatives starting out.
---
Hi Creative Community!
My name is Giada, I am the creative thinker behind Giada Tamborrino Studio, a boutique branding and packaging design studio that takes inspiration from the environment to create refined brands and packaging that impact the world — always with sustainability in mind.
Inspired by the intersection of nature, creativity, and sustainability, I work with purpose-driven brands to design great things for their people.
Over the past decade, I've honed my creative process into one simple yet significant approach: design beautifully sustainable things.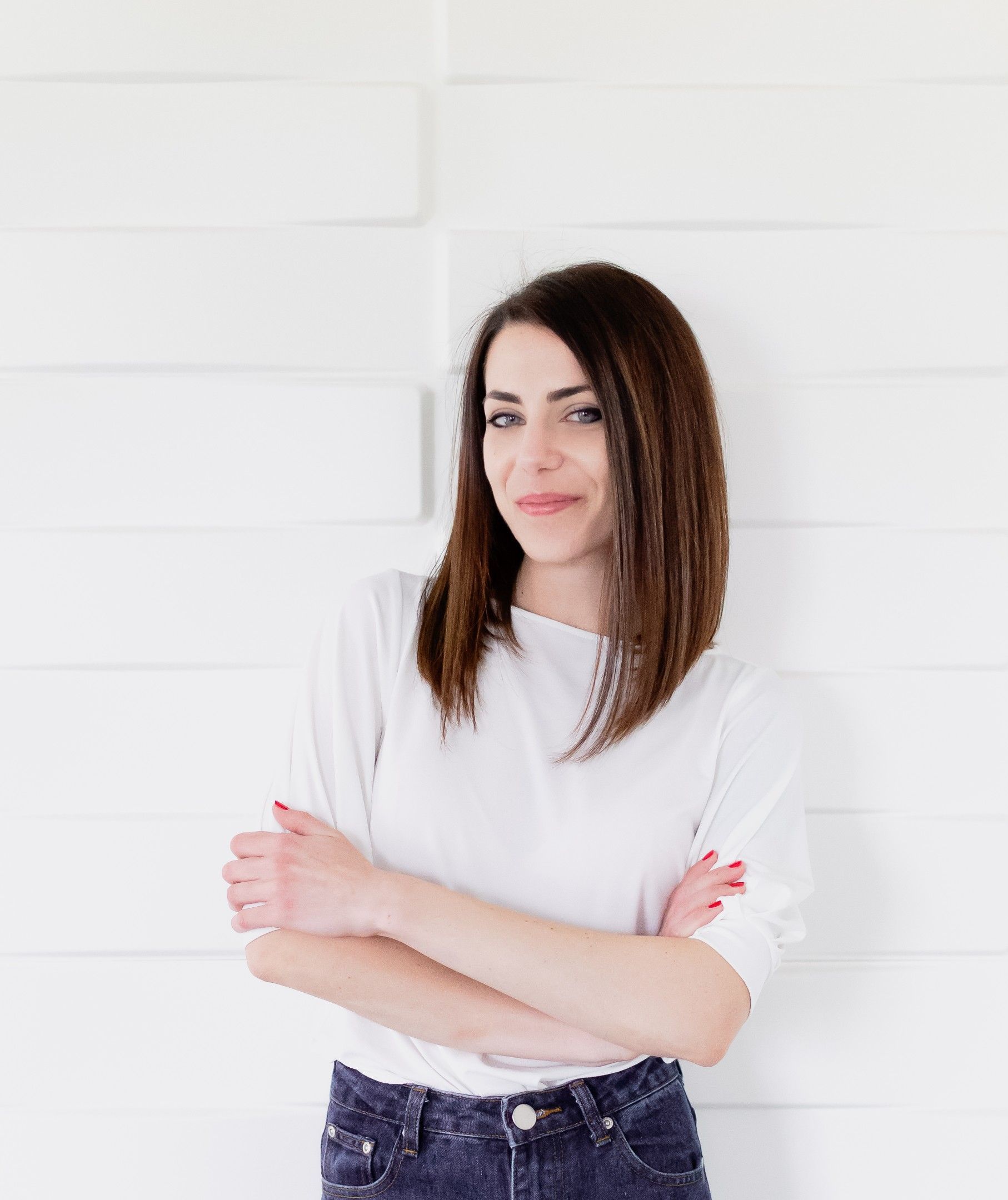 From passion to career

My journey began in Reggio Emilia, Italy, where I was born and raised. I come from a family of creatives, so craft, imagination and art run in my blood. I always had a thing for prettifying any piece of paper I had to deal with and preferred visual storytelling rather than writing or speaking. Over time, design became my language and the way to express my personality, while my passion became a full-fledged career as a creative.
The seed was planted when I was a little kid. I received my first computer when I was 6, and my favourite software was Corel Draw. Since my early days, I got used to touching and exploring packaging. My dad owns a beauty salon, and he used to bring home all the most fabulous products to try them and show us the aesthetics. It was always such an exciting experience, and I still remember how much I loved touching and smelling different materials, observing the printing finishes closely, and experiencing unusual shapes as well as timeless designs.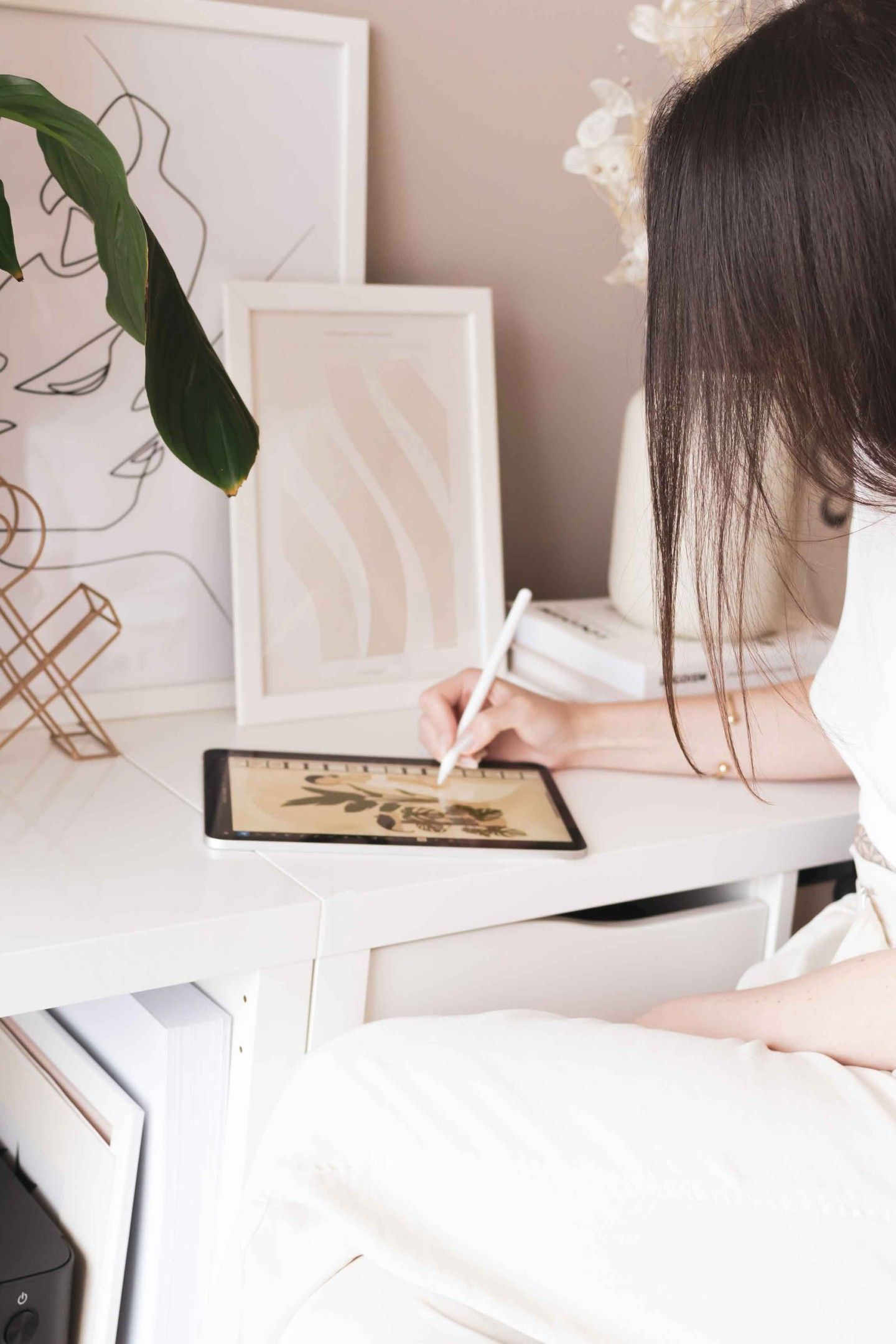 At the age of 19, I started working as a graphic designer while doing freelance jobs in the evenings to build my skills and portfolio. My clients at that time were mostly friends and family members. I tried various positions, from digital print assistant to t-shirt printing and graphic designer for a branding and web agency.
In 2013, I left family and friends behind to pursue my dream. I moved to London in search of new job opportunities and a boost of inspiration. I met incredible creatives, broadened my perspective, and worked full-time for a couple of design and marketing agencies while still doing freelance jobs on the side, this time for underground music labels, festivals, clubs, and a few branding projects.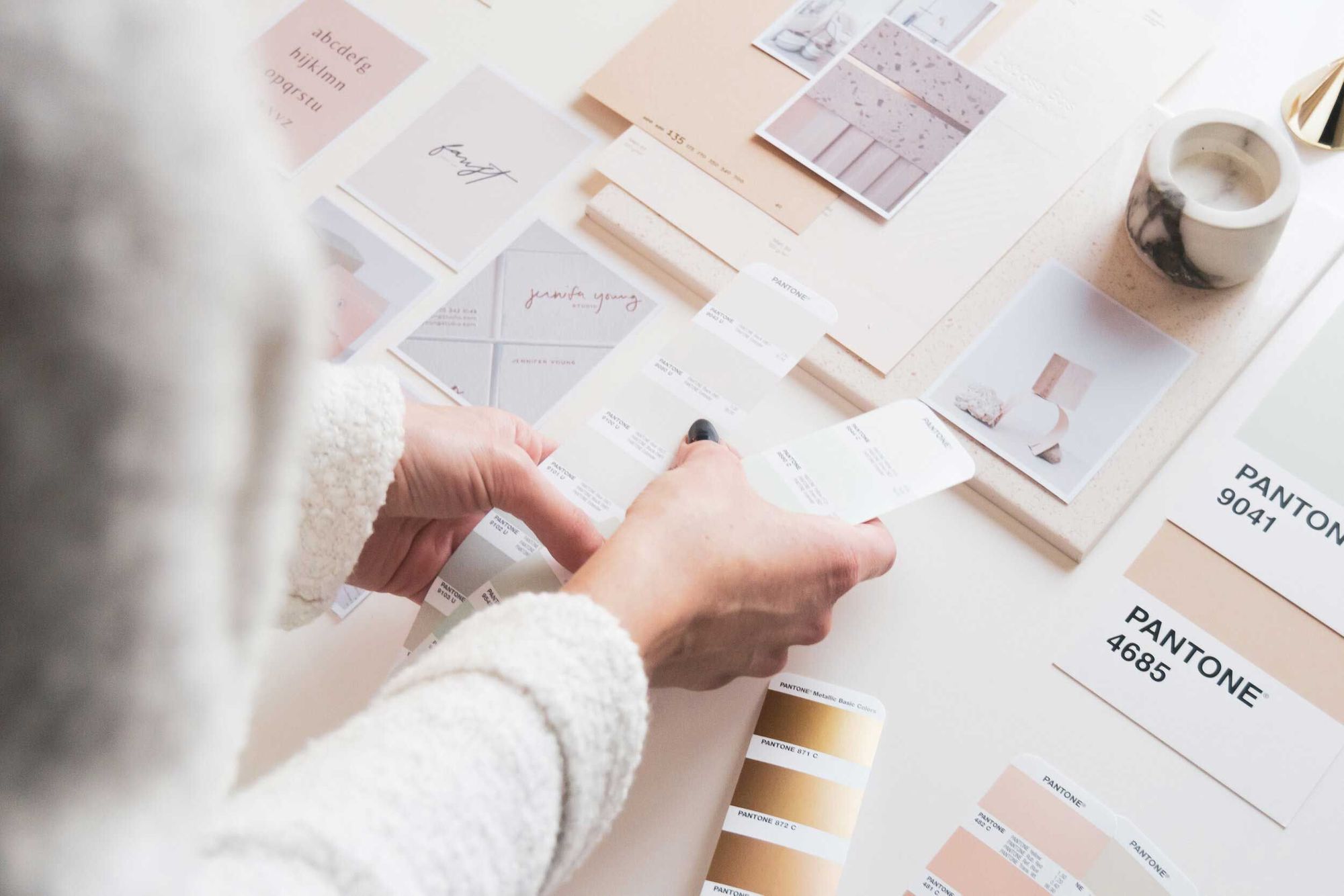 Paving your own path, professionally

Although I enjoyed working in teams, connecting with brands in my way, was an important aspect I was craving. When I realised I could create my dream job and help people bring their vision to life, I decided it was time for me to take the leap.
In 2015 I quit my job, became my own boss and focused on building my design studio. I began by showcasing on my website and Behance portfolio what I had already created and came up with fictitious projects to attract ideal clients. That worked quite well: a few months later, I got real projects to work on, a consistent workflow, and started getting featured on various design platforms, design books, and blogs.
A couple of years later, I felt the need to find a calmer place to carry on with my journey. London and its hectic atmosphere wasn't fitting with my lifestyle and priorities anymore, so I packed my belongings, kissed goodbye to that incredible chapter of my life, and moved to The Netherlands.
Fast forward to the present day, my studio is found in a plant-filled office in South Holland, close to the sea, the perfect place to bring ethical brands to life while infusing their values and identity into one utterly cohesive visual presence.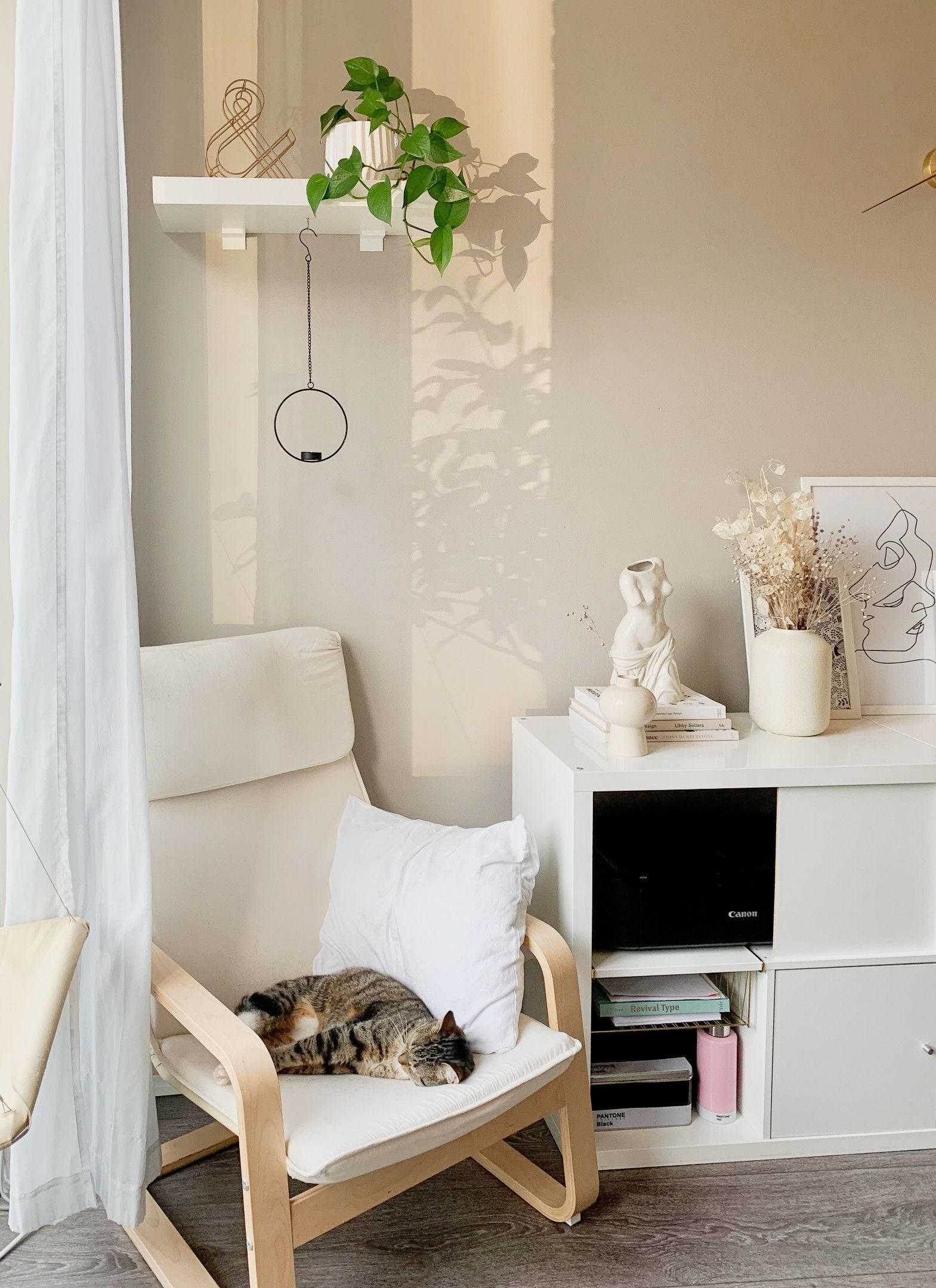 ---
Rapid Fire Q&A 🔥

What's your favorite...
Way to start the day? Warm coffee + Sun on my face
Design tool? Illustrator on iPad
Source of inspiration? Mother Nature
Design hero/person you aspire to? Paula Scher and Neri Oxman.
Productivity hack? Rest and make a realistic to-do list
Client wrangling tip? Be kind.
Piece of advice you've received? Believe in yourself and don't take it personally.
Brand identity or design by another business? Too hard to choose! I love Unifikat and Alejandro Gavancho portfolios at the moment.
---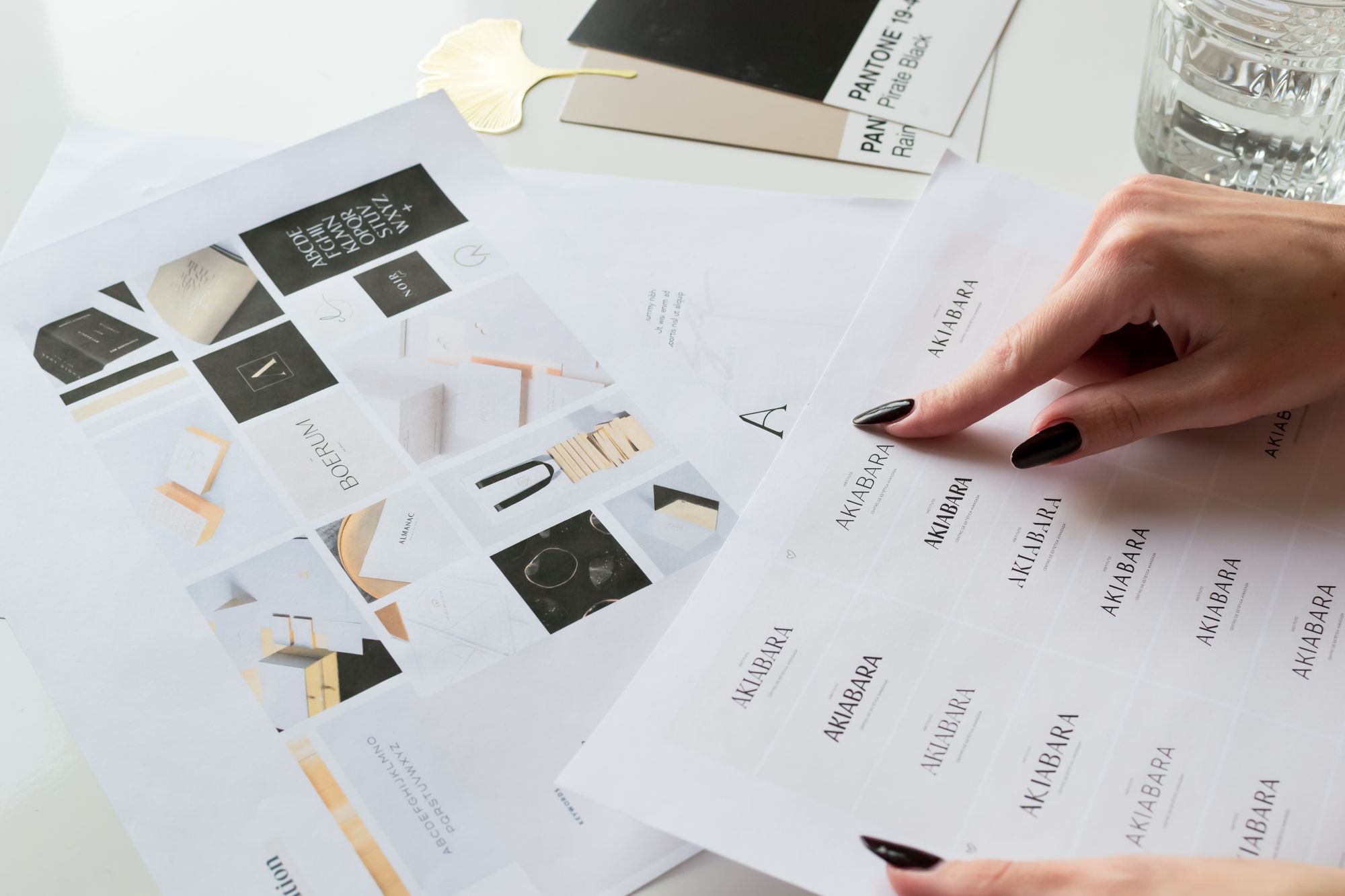 Giada's advice

Be persistent and patient
"The day you plant the seed is not the day you eat the fruit". Finding what feels good can be challenging at first, and perseverance is key. Keep your mind open, explore trends, find your style and embark on new opportunities. Go at your own pace, be aware of your own progress, and avoid comparing yourself to other designers. Ask for help when you need it, and be curious.
Seek inspiration around you
Creating memorable brand identities is all about creating a unique experience, so don't get too inspired by others' portfolios. Instead, observe the world around you: it's full of inspiration! If you want to get unique ideas, seek inspiration from unexpected places.
Build meaningful client relationships
Be authentic, open and honest with your clients. Every project is a collaboration, a mutual effort, so make sure you clearly express your intentions, design process, boundaries, and understanding of the goals and purpose. Communication is everything, and sometimes as designers, we forget our clients do not always speak our language. So share as much as you can behind your design choices, get your client involved in the process - always with respect to your boundaries - and if something goes wrong, be kind. Oh, and never take feedback personally: you are not your work. Instead, ask more, specific questions and focus on the target audience and what they really want.
Dream up your dream client
The best way to get noticed and work commissioned is by creating projects for your ideal client. If you want to work with ethical, sustainable brands in the beauty industry, for example, come up with a personal project for a fictitious body care brand that feels aligned with your values and resonates with your client. Come up with a product that needs packaging, then use sustainable materials in an engaging, functional, and beautiful way. Solve your ideal client problems by showing you know the answers. This will help you build your portfolio, show and improve your skills, and create new opportunities.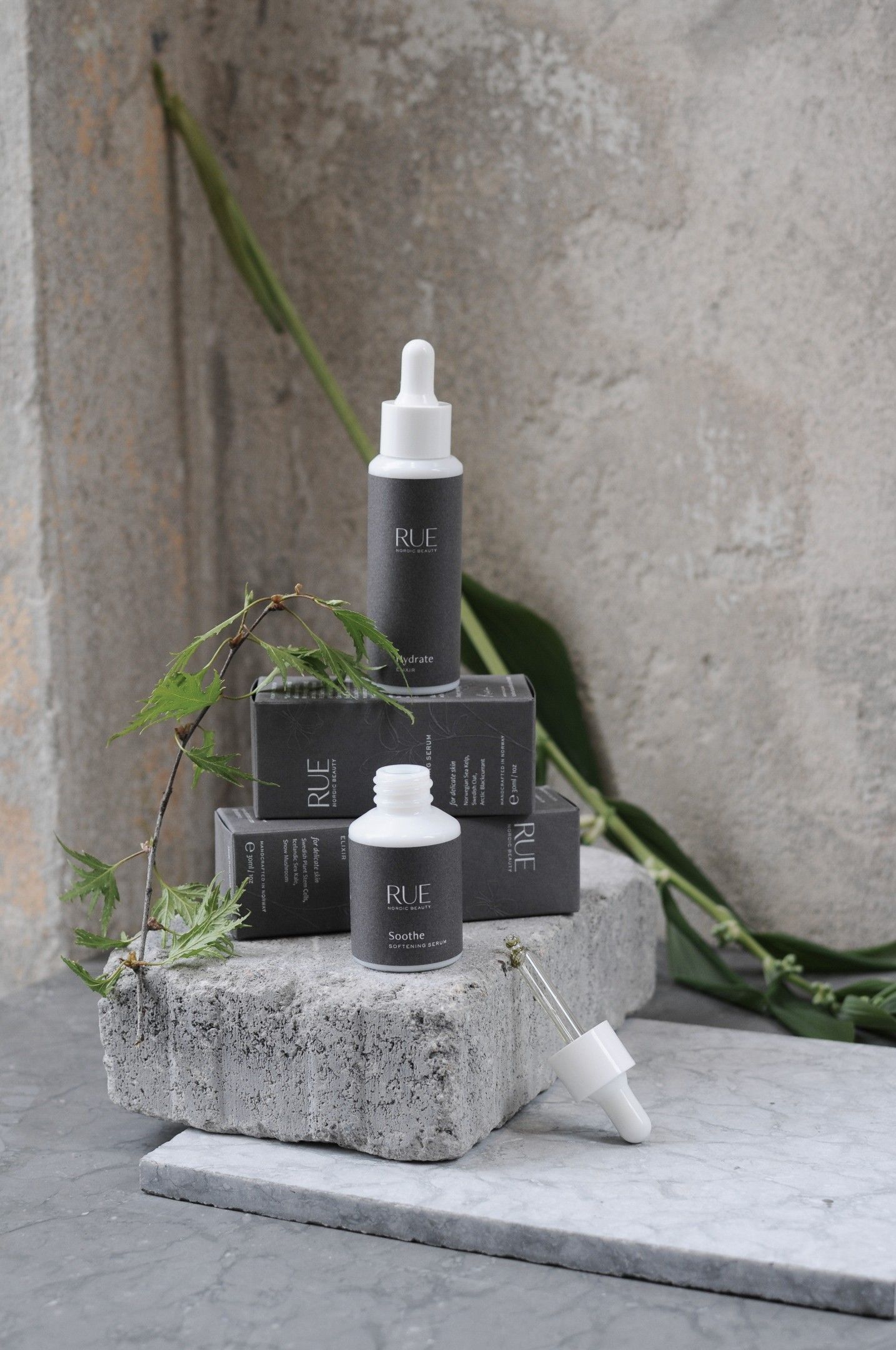 Building a sustainable design practice

I believe it's the everyday actions that have the most impact on our lives. From what we look at, to the things that surround us and, even more importantly, what we leave behind on this earth. The choices we make leave a mark. I believe we should make those choices beautiful and sustainable, and I inspire brands to do the same in the best way I know how — through elegant design and thoughtful packaging.
True to my values, I work with visionary businesses to create brands that share a few defining traits: refined design elements, an ethical purpose, and a really nice package. A Giada Tamborrino-designed brand isn't just a beautiful mood board and a modern logo — it's a truly sustainable brand experience that leaves a mark on the mind (but never the earth).
With designs grounded in nature, my work is a true representation of the importance of our environment and how impactful things can be when they're aligned with the planet. I believe in taking a holistic approach to my client's brands. It's never just about packaging, or a logo, or a website. Every project is a culmination of thought and strategy, and how we can weave those elements together in the most sustainable way possible.
I believe that a purposeful brand doesn't only exist to look beautiful. Design makes the world a better place. So do my client's brands. Every project is an opportunity to bring sustainable change into the world, and I love the feeling of potential that a new brand offers. How their vision comes to life looks different every time, but it's always going to spark a positive connection.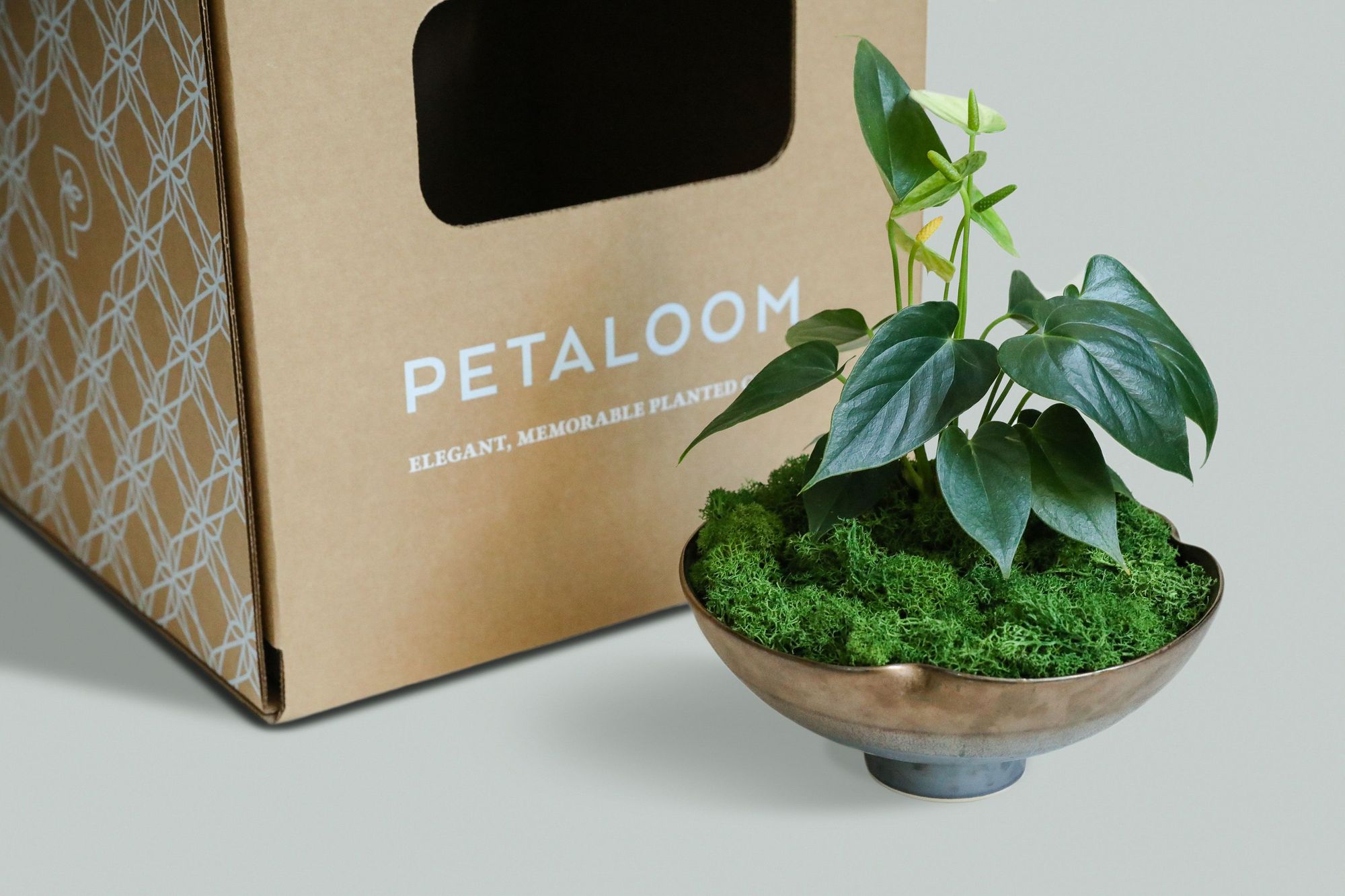 ---
Learn more about Giada by visiting her website, or checking out her Instagram and Behance profiles.
---
Are you a creative professional? Care to get featured in the Creative Buzz Series and impart some wisdom? Follow this link to brief us!