Choosing an outfit for the day can be challenging, especially when you have a hard time choosing from a wardrobe full of never-worn clothes or simply don't have the time to dedicate to curating one. This is where Inro comes in.
Inro is a fashion-forward and sustainable brand that caters to those who want to freshen up their wardrobe without breaking the bank. Inro's rental rotation system provides you with new clothing pieces that are pre-loved but well-suited to your style and preferences, so you can try them on, choose to either buy what you love or return for another rotation.
To keep their packages secure, founder Vonne Yang shares that they use noissue products to seal and label their shipments. Made with sustainable materials, they ensure that their customers can easily compost and recycle them after use. Learn more about Inro's rent-before-you-buy system and packaging choices here!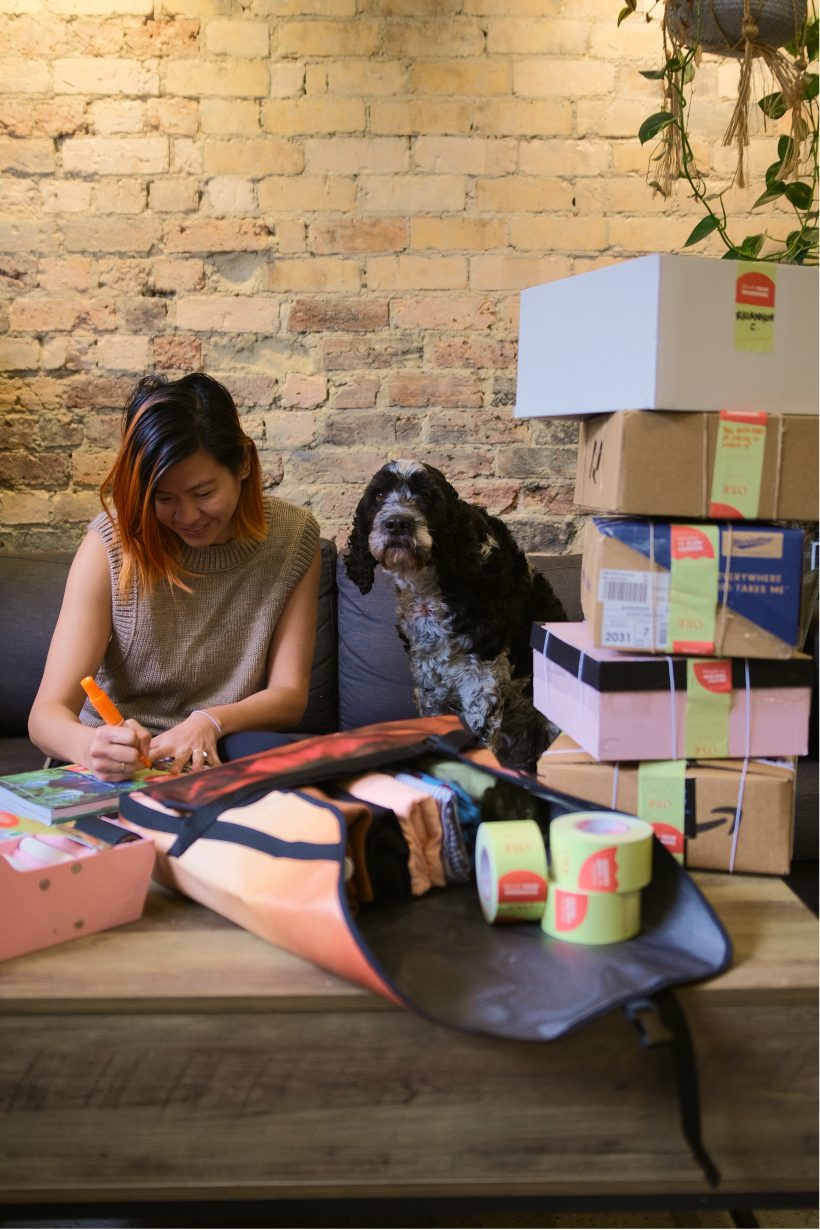 Tell us a bit about your brand, introduce it to the world!
Wardrobe full of clothes, but nothing to wear? Hello, we're Inro - the world's first rent-before-you-buy secondhand fashion subscription, curated for you. Inro (which stands for "in rotation") is a female-founded startup, extending the lifespan of pre-loved clothing by placing them back in rotation of your wardrobes.
Our vision is to lead the way in creating a global, circular economy that shifts the perception around the value of fashion and provides a space for liberation & emotional freedom.
It takes 5-10 minutes to join Inro's circular community. Simply provide your fit and style preference, and receive your personalized rotation filled with 6 garments for you to wear, love, and try out before maybe committing to them. But wait, it gets better. Your rotation is dispatched in 10 days, delivered to your doorstep carbon-neutral!
Working towards regenerative fashion, our end-of-life program mend, upcycle, dye, and recycle clothing when they are no longer wearable. Our innovative close loop system also allows you to let-go of your less-loved item in exchange for credit.
During your entire month of rotation rental period, a conscious purchasing decision might naturally arise for the pieces that actually fits into your lifestyle and wardrobe - curving the need to buy brand new, or impulse purchases!
With sustainability, inclusion, and transparency at our forefront, the only surprise you will get is the items in your rotation!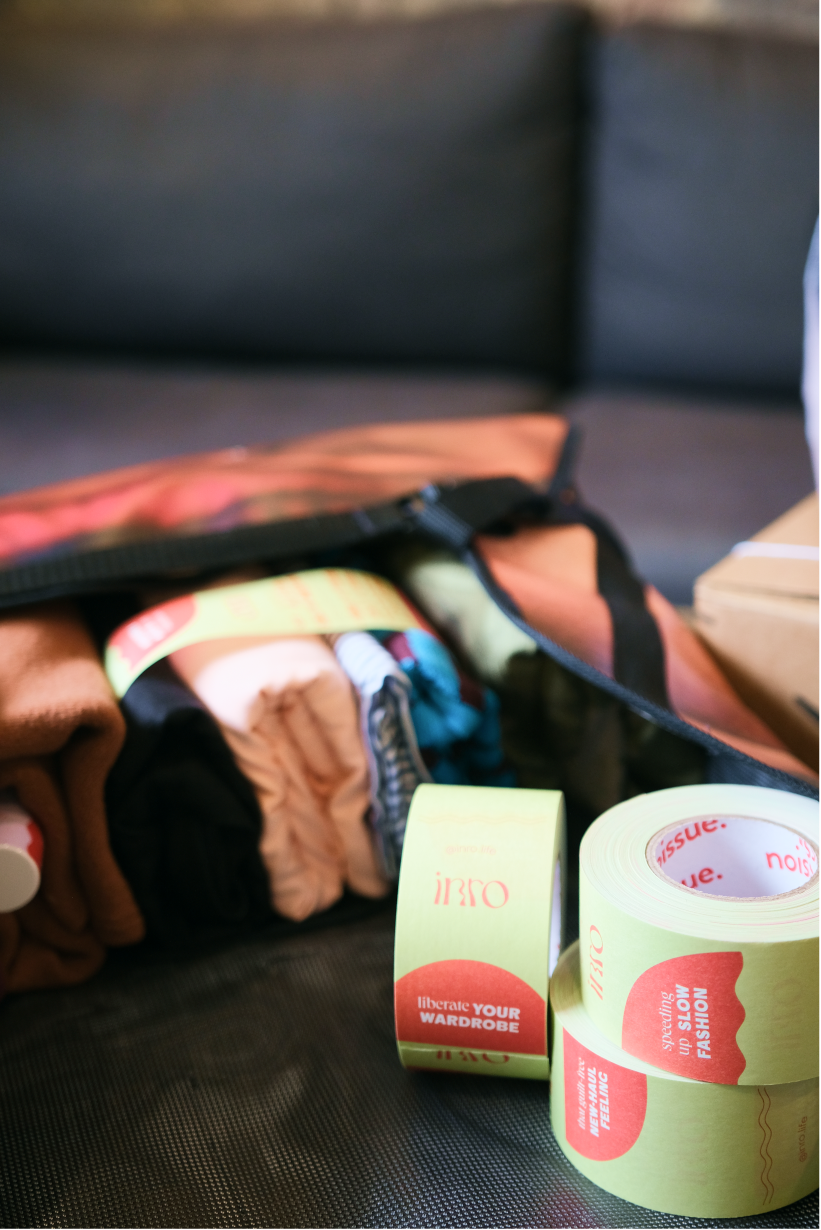 Tell us about the design for your packaging and how you're using them?
While we are deep in the R&D hole of creating a zero-waste packaging method, we currently reuse shoe boxes as our main packaging. Exploring ways we can improve our brand recognition without harming the planet was a non-negotiable. Compostable is definitely a huge milestone to zero waste packaging!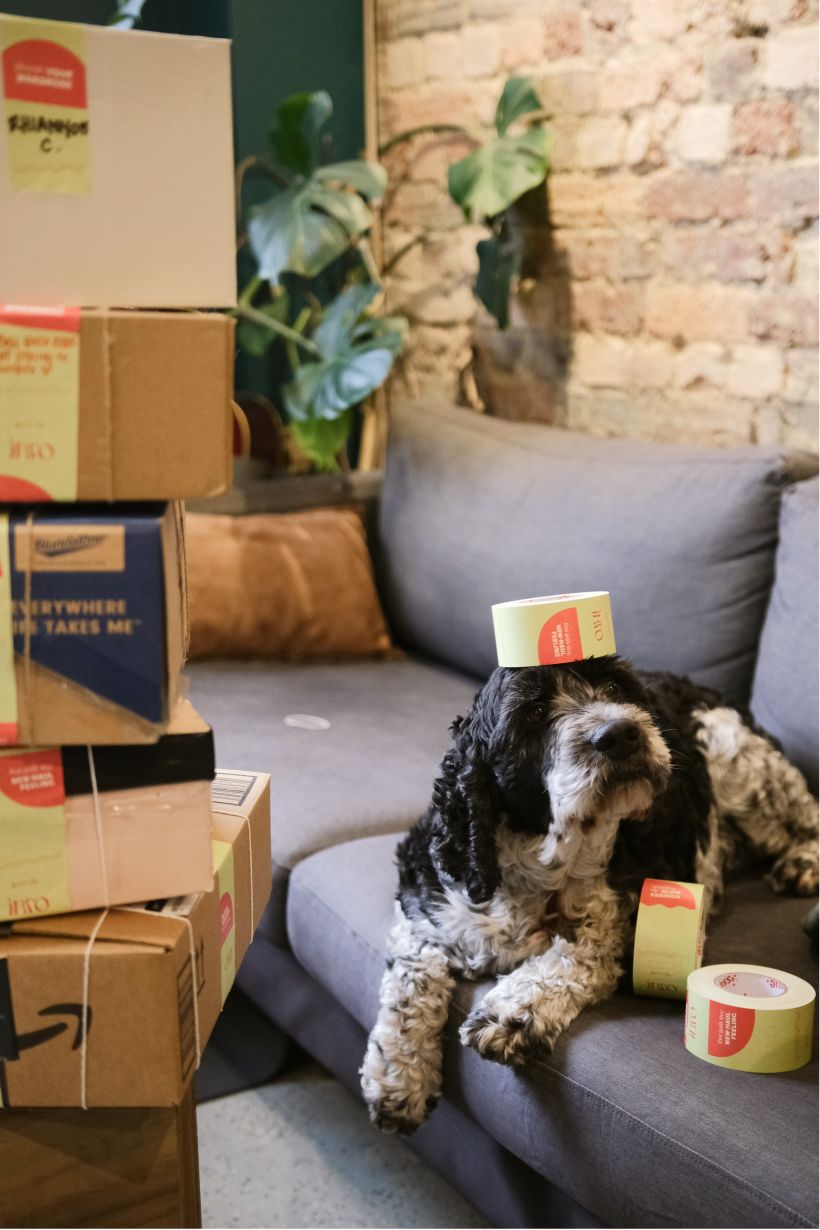 noissue composable Tape was perfect in many ways - a tape that can "replace" or  "cover over" the existing brands on these reused shoe boxes creates more prominence, while securing the parcel. The water activated backing also means we can use the tape just as a handwritten note for our customer. Sometimes we even stick the end together to create a loop around our beautiful garments.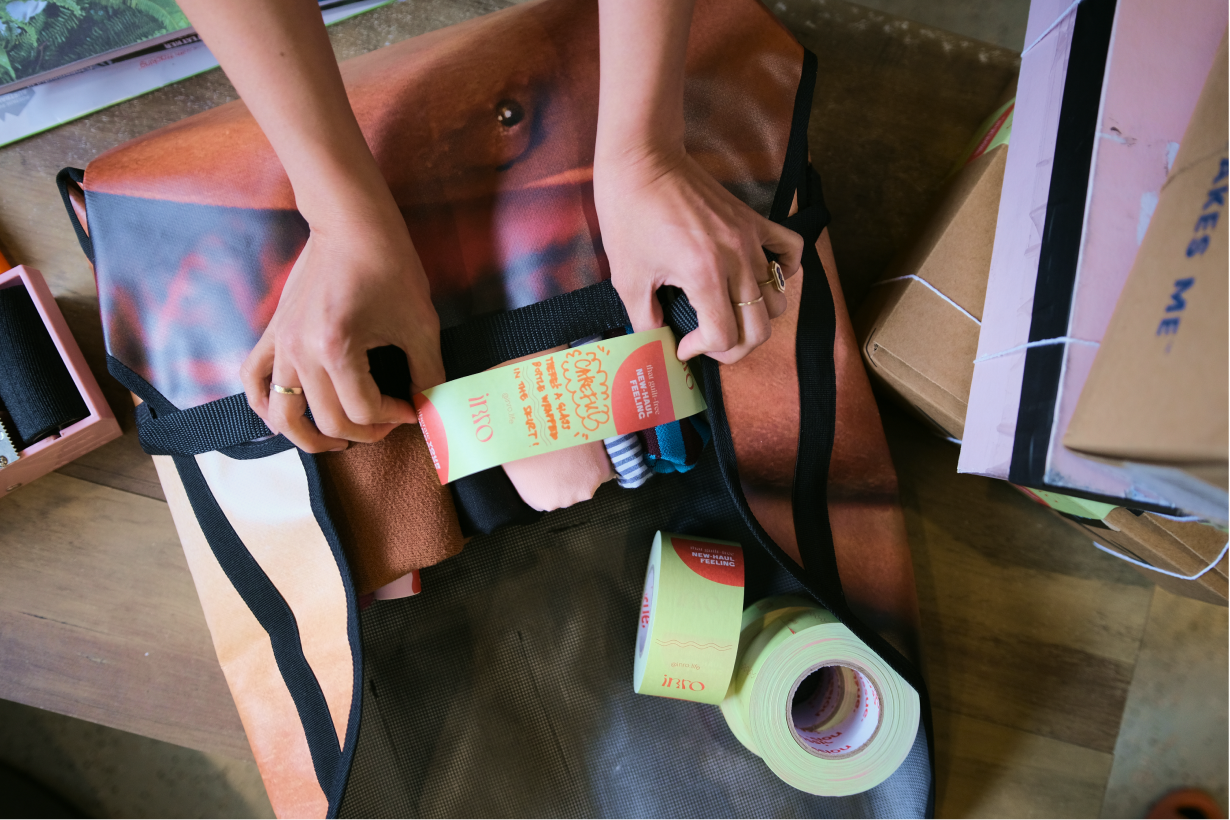 We also use it as a label for our self-collection point, so people can ensure they pick up the correct rotation with their names on.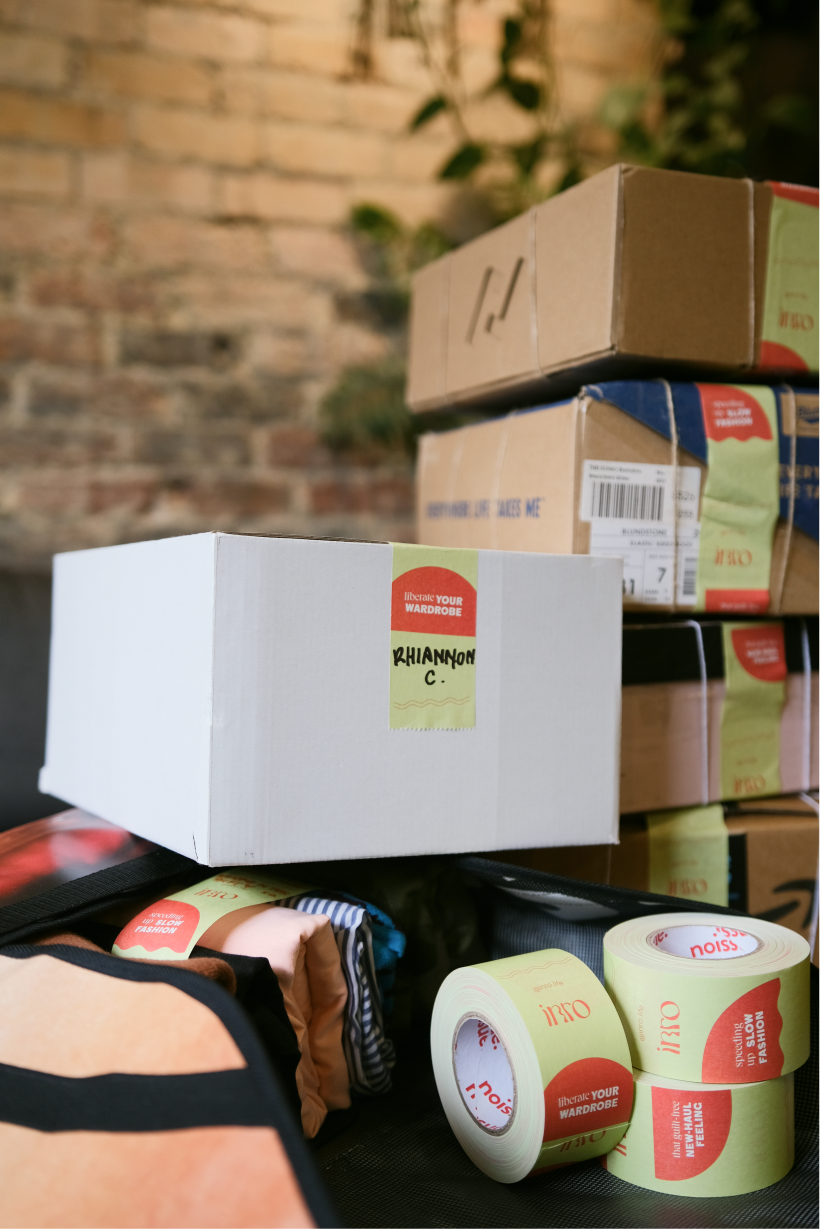 What made noissue a good fit for your packaging?
noissue was a no brainer! We wanted to choose a brand that shared our commitment to sustainability and the quality to match! It made sense to choose a brand that so many others trust and use. As a brand who respects transparency with its sustainability practices, we love that noissue not only has the products we need, but they are clear about their values.