Eating healthy doesn't have to be complicated. At KOJA, they believe that everybody should have access to healthy food whenever they need and want it, without spending too much time deciding when you could just enjoy the time eating. With a variety of healthy flavors that you can try, from plant protein bars and peanut butter bars to oat bars and almond bars, KOJA snack bars could be your new go-to snack!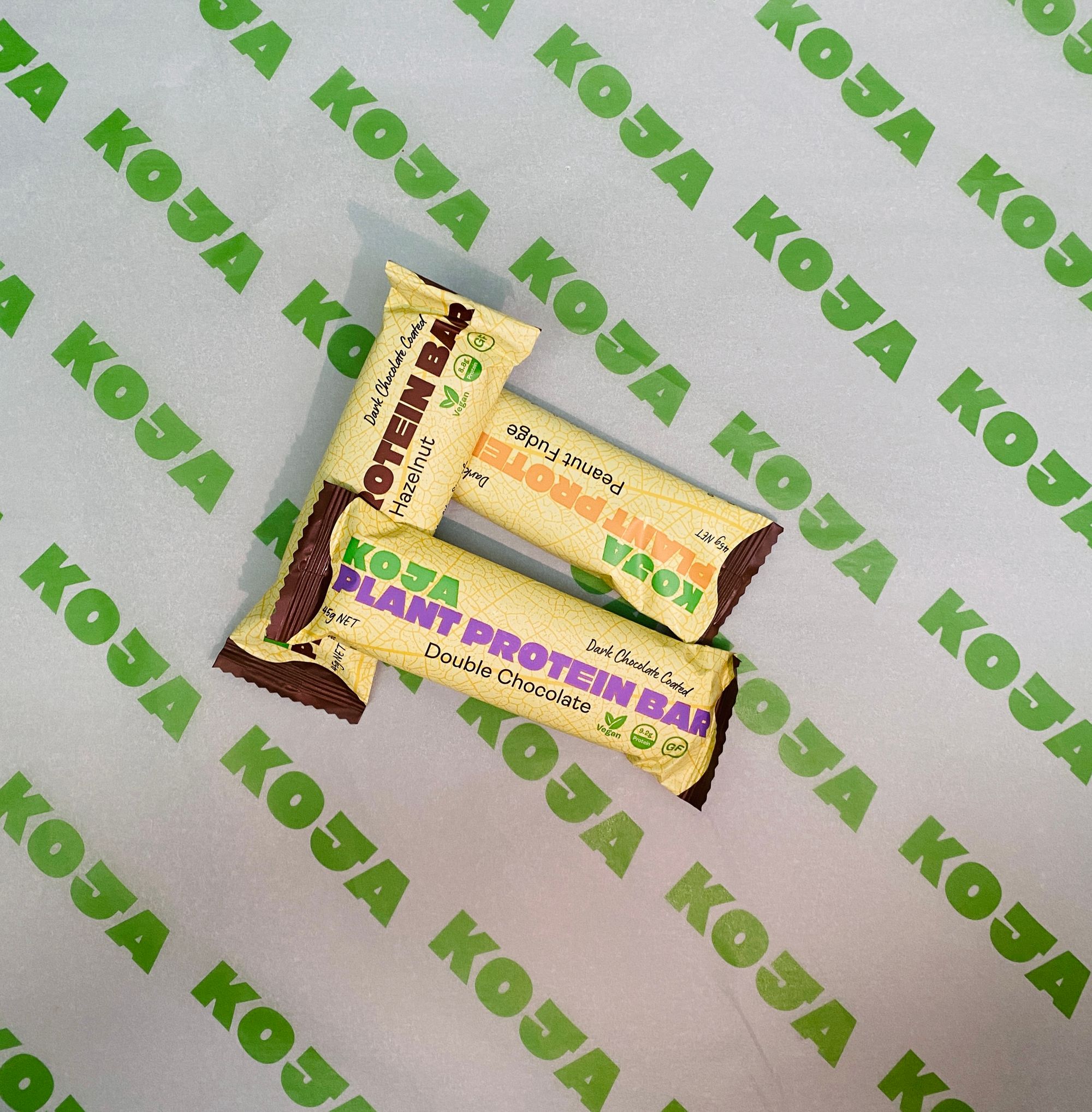 Not only are their snack bars best for you, but they also ensure that the packaging they use is best for the environment, so they partner up with noissue for their sustainable packaging needs. Read on to learn about their story and more!
Tell us a bit about your brand, introduce it to the world!
KOJA was founded so that we can plant real snacks into the hands of people who are tired of food that tastes like cardboard and provide them with the real nutrition they need, nothing else.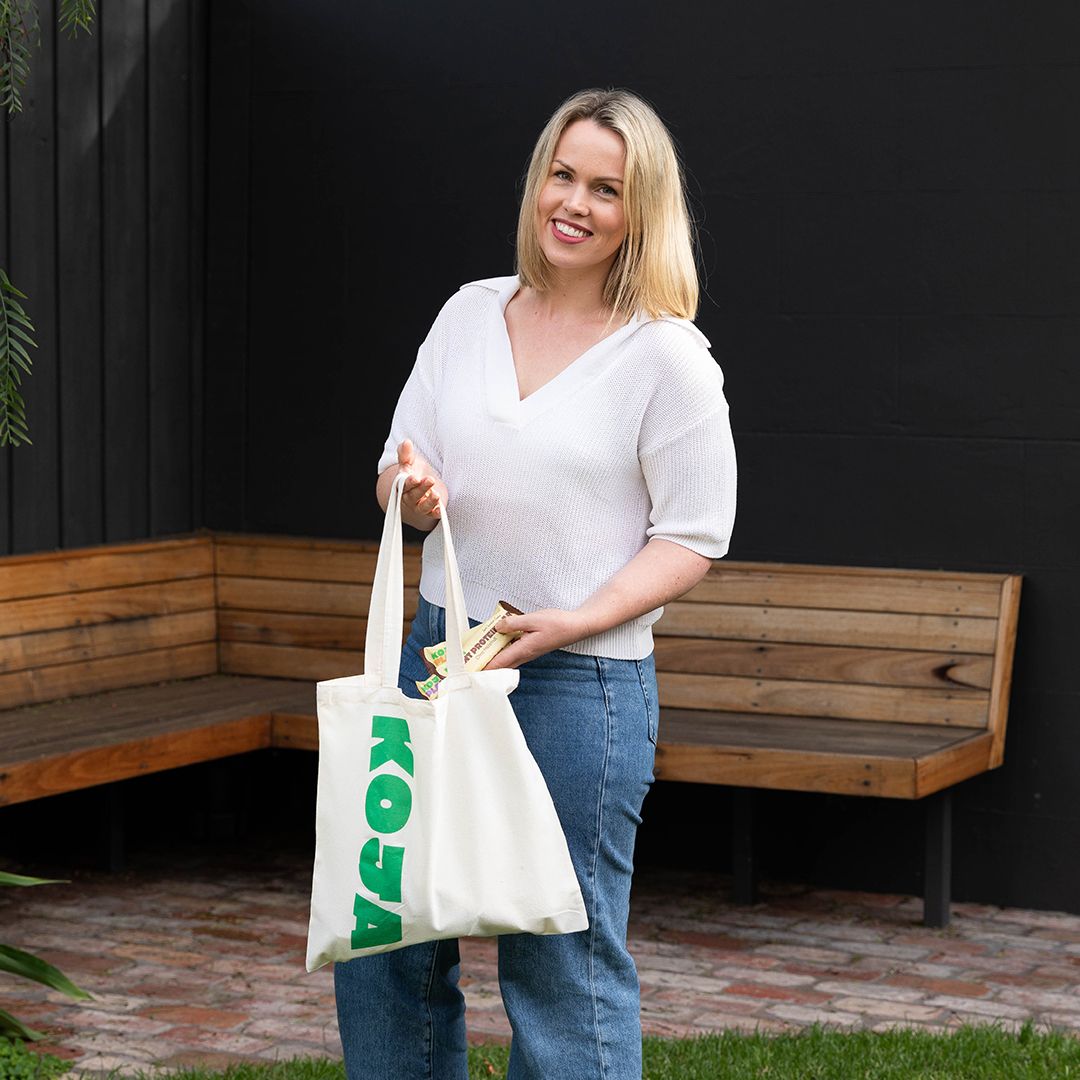 Our founder, Kate, constantly found products that appeared healthy but as soon as you read the ingredient list you were hit with numbers, fillers, preservatives, and other nasties. So here at KOJA, we create products that are nutrient dense, delicious, and simple.
Tell us about the design for your packaging and how you're using them?
The design on our tote bags are simple, clean, and stylish. They encompass our brand by using our logo with our signature vibrant green colorway across the bag.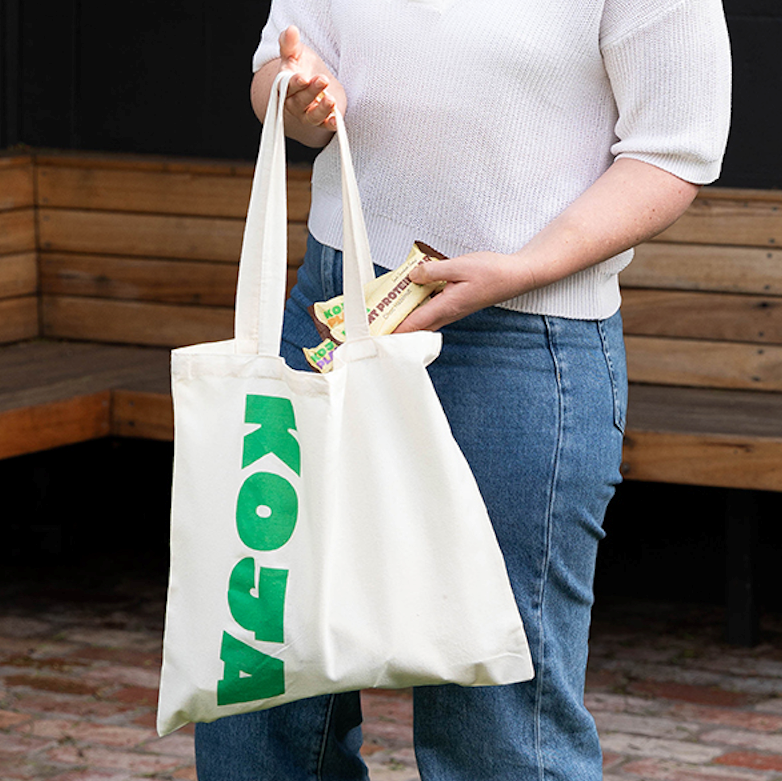 We use these totes to give away at expos, sending products to collaborators, and giveaways. We wrap our products in the KOJA x noissue tissue paper and package them up, so customers are able to have a great unboxing experience.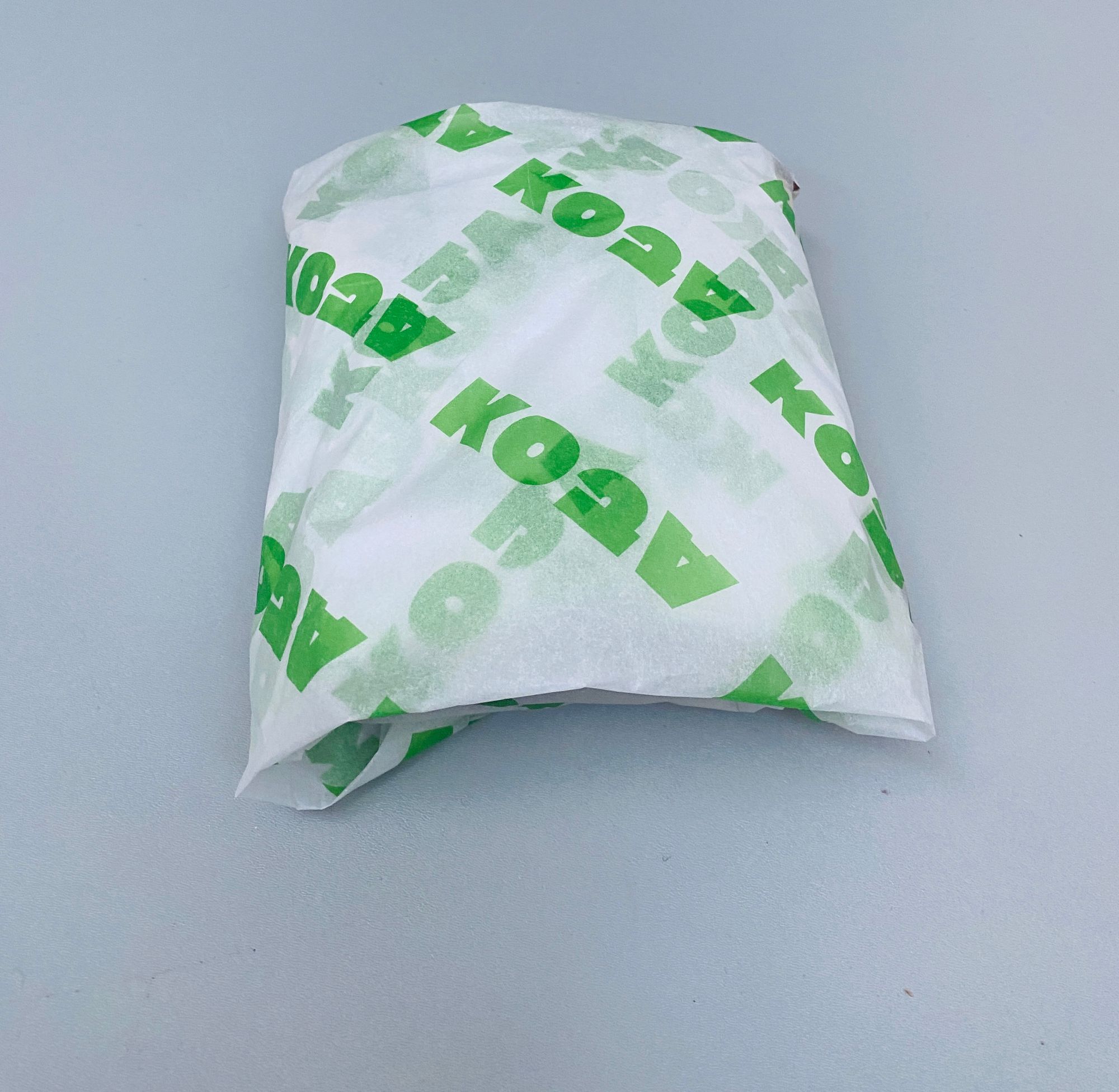 What made noissue a good fit for your packaging?
noissue was a perfect fit for us at KOJA because we believe in custom, sustainable packaging. We love the customization and the quality of the packaging.