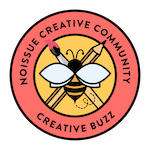 Creative Buzz is a series where creatives from different industries share how they've forged a career in their chosen field and have monetized what they love to do. They talk about building a business around their creative pursuits, how they got 'seen' and commissioned for work, and share their advice for other creatives starting out.
Hi, Creative Community!
My name is Eva Couto and I'm a brand designer and letterer from Porto, Portugal. As the solopreneur behind Eva Couto Design, my mission is to help small creative businesses showcase their brand's true personality through the power of bold type and colour. I believe that small businesses are the backbone of the creative economy, so putting my creativity at their service to help them achieve their dreams feels like a dream of its own.
Lettering and typography are central to my branding practice. In fact, my first approach to conceptualising a new brand is to sketch its letters by hand. The result is a logo completely unique to that business that not even I could create an exact copy of. I love that by manually arranging type and coming up with new layouts, you can add meaning beyond the written word. That's what makes typography so powerful. It's not just about making text readable or appealing, it's a creative discovery process, a study, through which we bring visual meaning to text.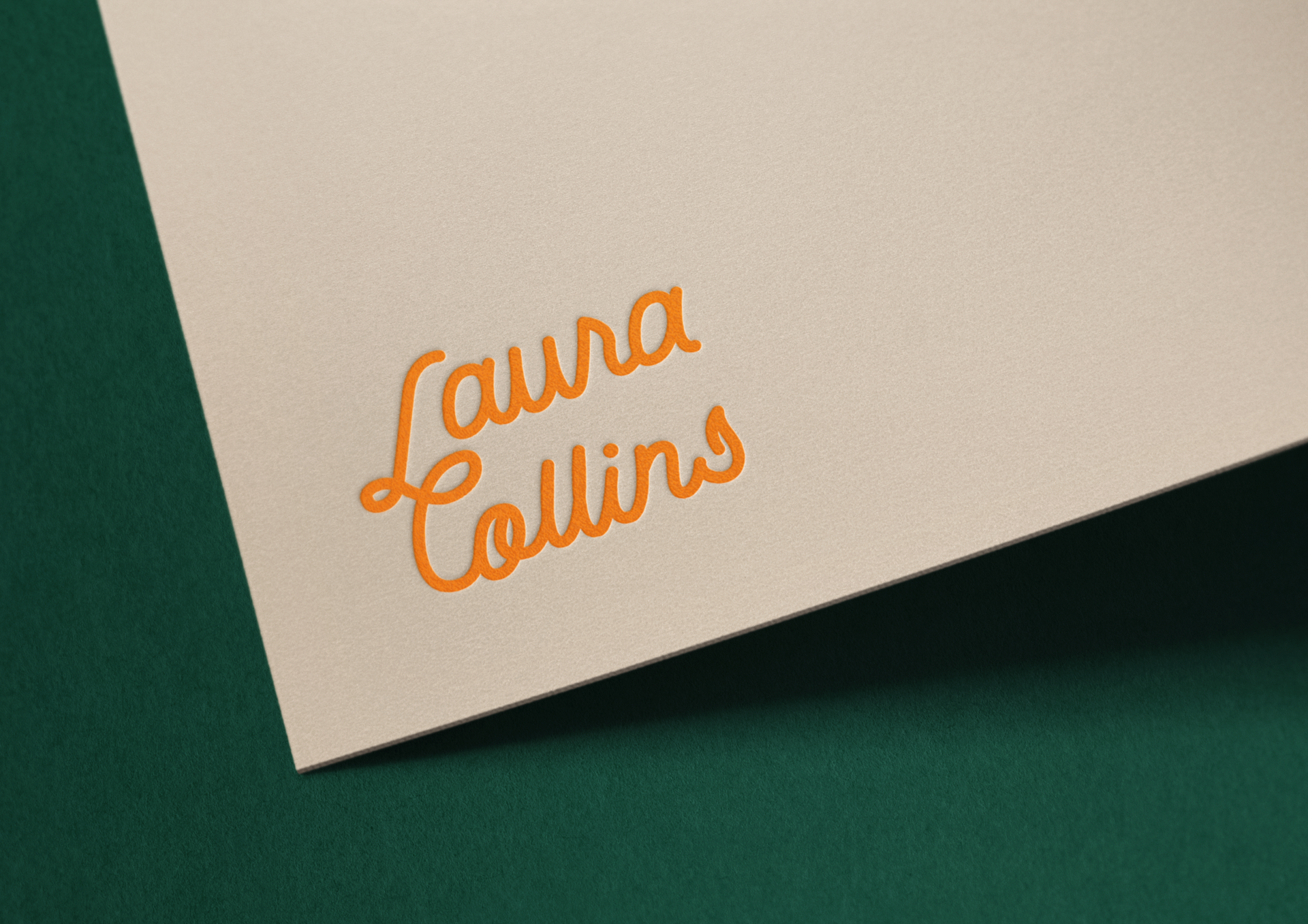 When Eva Met Letters
As a literature professor, my mother surrounded us with beautiful books. I never was much of a reader but developed an intense fascination with letters. I distinctly remember the day I came across a medieval alphabet in which the letters were formed by minute illustrations of human bodies, contorted in impossible ways. From that moment on, an A or B were no longer just letters, they were gorgeous shapes that could be manipulated to form entire images, even worlds. Later, in college, I pursued a Communication Design degree. I jumped at the chance to take a class about manual printing methods and marvelled at the art of printing and bookmaking.
I eventually learned the fine yet important distinction between typography, lettering and calligraphy. Simply put, typography is a repeatable framework for arranging type for print or digital and often involves fonts. Lettering is about drawing letters by hand, whereby each works as an illustration of its own. Calligraphy is closely related to penmanship, with no place for error or re-dos, only practice. My speciality lies in lettering and typography, which help me present a unique style in my branding projects!
---
Rapid Fire Q&A 🔥

What's your favourite...

way to start the day?
A hot cup of English breakfast tea (the darker, the better!).
design tool?
It's a tie between Procreate and Adobe Illustrator.
source of inspiration?
Old school printing techniques & Victionary's books.
colour (and why)?
Red — it can be both elegant and energy-filled when done right.
design hero/person you aspire to?
My college professor, Antero Ferreira.
productivity hack?
Automate what you can, track the time it takes you for every task & plan your week ahead.
client wrangling tip?
Remind your client of your boundaries & set expectations throughout the project.
piece of advice you've received?
Don't compare your chapter 1 to someone else's chapter 20.
brand identity or design by another business?
This changes all the time, but I'm currently obsessed with the Burger King rebrand!
---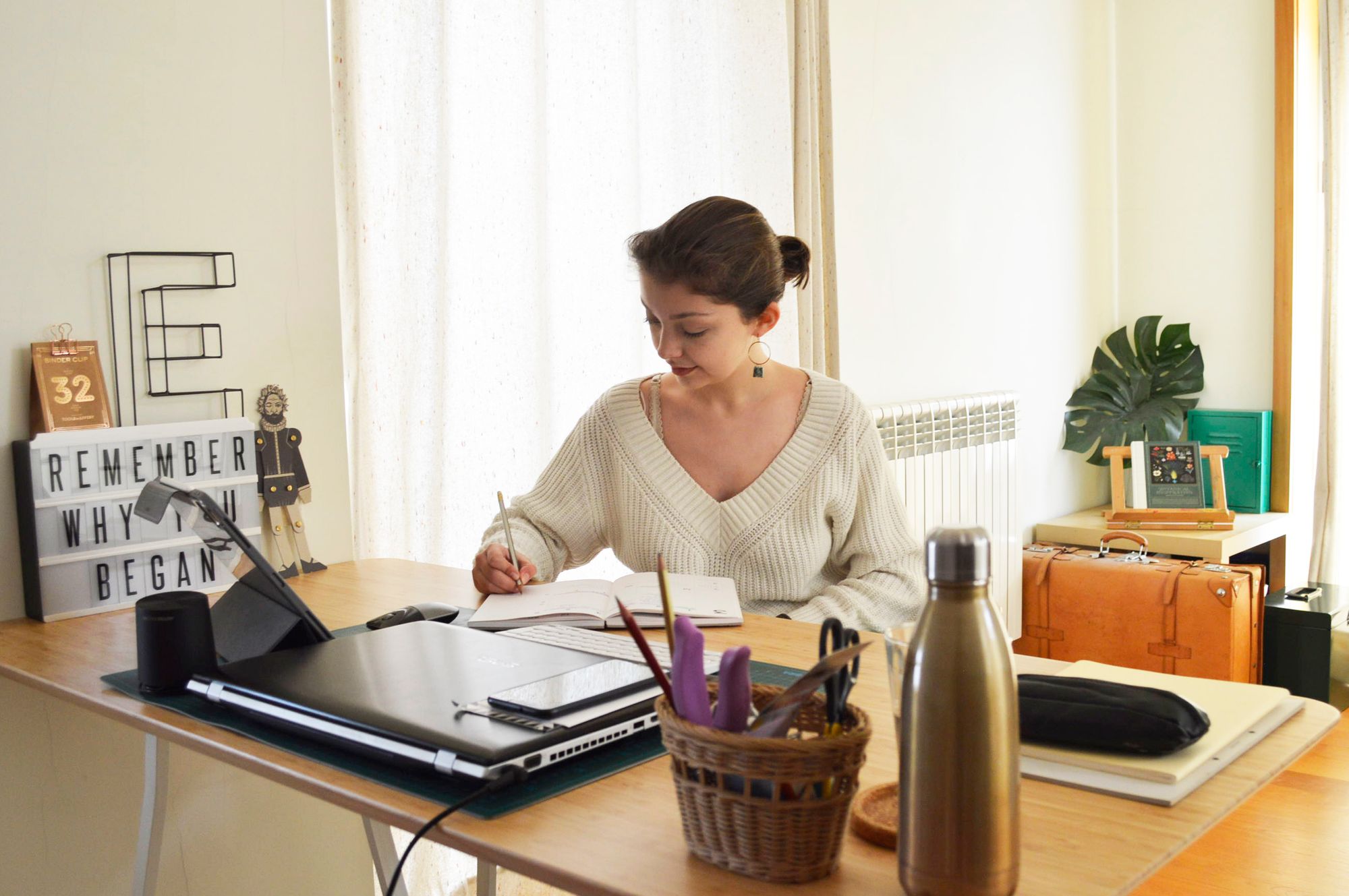 Life as a Solopreneur
After graduation, it wasn't exactly easy to land my first paid creative job. I'd been told that putting up a business of my own was near impossible given the logistics and skills required, so a traditional path seemed like the only way to go. Finally, I started a creative internship in the marketing department of a luxury hotel. I was meant to be developing branding collateral and editing photoshoots. Instead, I was being underpaid to carry out support tasks for which my creativity, skills and opinion were irrelevant. I felt deflated and somewhat deceived yet refused to be made invisible.
Two months in, on Christmas Eve, I quit, to my parents' horror and without a safety net. It felt like I had no idea what I was doing (spoiler: no one ever does at first) and was extremely anxious I may never get a paying client. I was consumed by how much I should be charging, afraid to be asking for too much and that value of great branding could be easily underestimated. Most of my fears came from my own insecurities. I was scared to fail, scared that quitting had been foolish and that I would soon regret it and be forced to settle for anther 9-5 role.
To attract clients, I knew I had to set up shop, properly, and needed some framework to run a profitable business. I relied heavily on the support of Joana Galvão, a fabulous Portuguese graphic designer and friend, enrolled in incredibly formative online courses, like The Breakthrough Designer by One6Creative, and discovered my all-time favourite app Notion, which helped me keep track of things and grow. By May, I had my first paying client - an international one at that. Then another and another. Now, I'm addicted to 1:1 client work and to continuously improving my process. In fact, while it's expected of branding-focused creatives to want to eventually hire a team and start an agency, I don't see myself doing that. My hope is to keep working with wonderful clients, on bigger projects, while continuing to enjoy this work/life balance and exercising my creative muscle!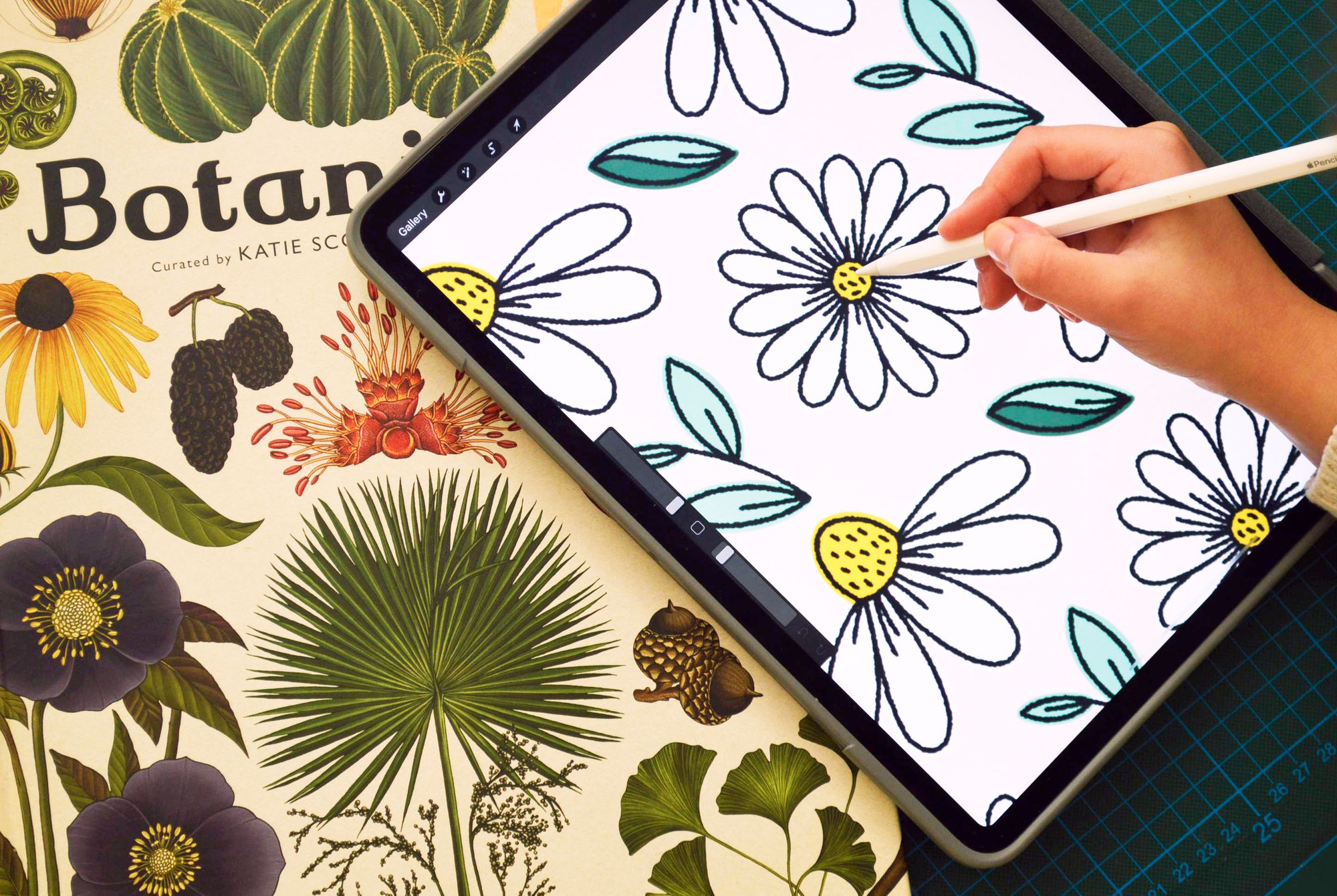 It's true that by opting to go the freelance route, you are choosing to run your own small biz with its set of responsibilities. But it isn't as difficult as people make it to be! On the one hand you need to able to wear different hats, on the other, you only wear the hats you want to wear. That, to me, is priceless. When you have a highly creative mind, being "boxed in" doesn't just feel suffocating, it can be detrimental to your creative process. Creativity is different to other areas in that it is inherently inconsistent and often unpredictable. You may get inspired in the middle of the night or need a 3-day break to recalibrate. As a freelancer you don't just get to choose what projects to take on, you get to follow those natural ebbs and flows, without feeling guilty about it. Personally, a complete control over my priorities is what keeps me going, even when my to-do list is about a mile long. I can't stop emphasising the value of dictating your own pace!
That said, there are a few things I learned to keep this work style enjoyable and avoid burning out. A common downside to opting out of an agency or corporate structure is that clients may feel entitled to contact you at all hours of the day, make unreasonable requests and get you to do endless reworks. I really recommend setting your boundaries clearly and fast. Let them know your work hours and when they can expect to hear back from you. Outline the deliverables and project timeline and make sure your client is aligned on the scope and on how many revisions they will get. In my opinion, setting boundaries and expectations is key to succeeding and be happy as a freelancer!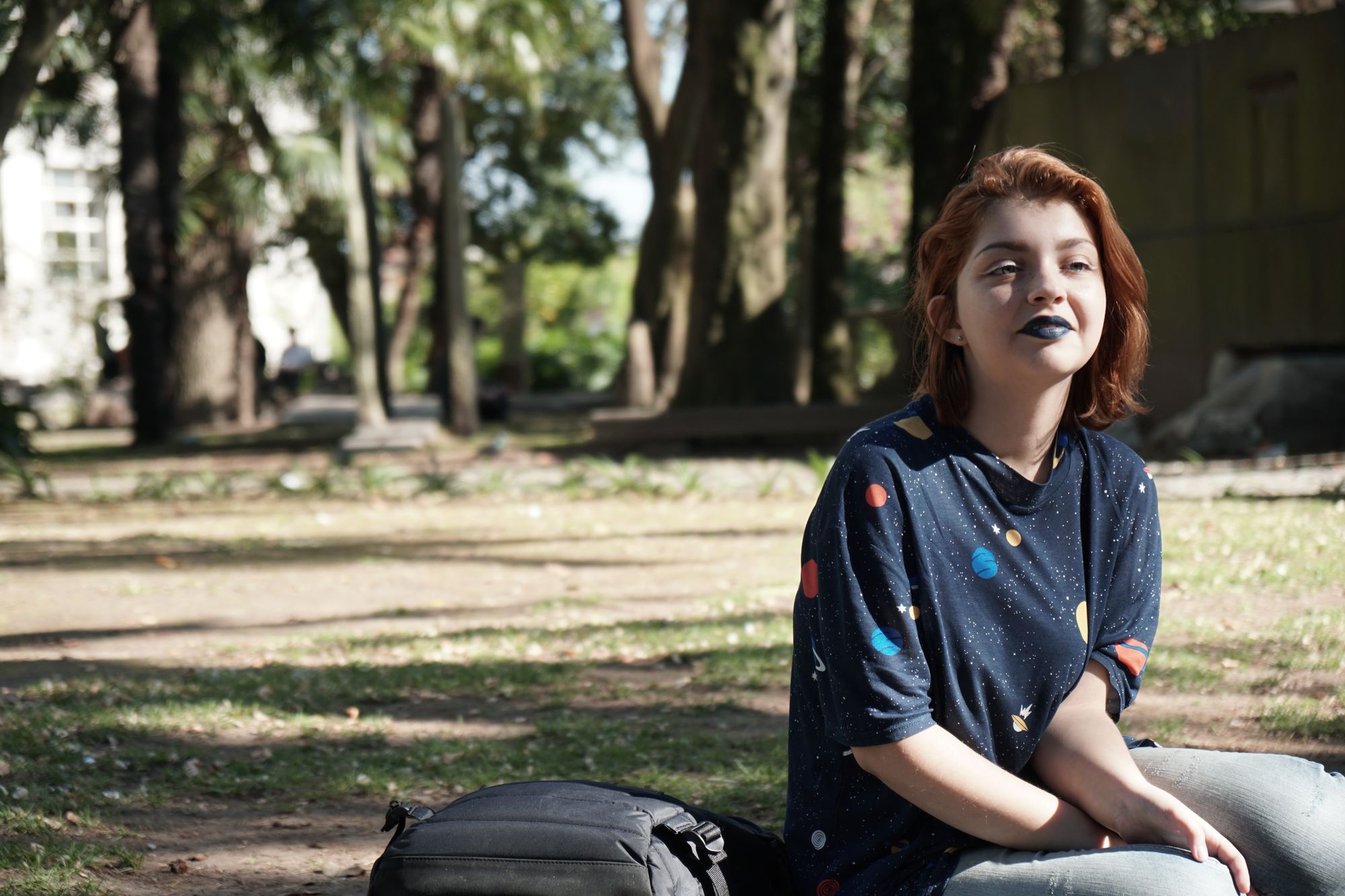 Eva's top tips for aspiring creatives and type enthusiasts
Be strategic in what you're creating
A common mistake in typography is doing something just because it looks good! When it comes to type, you want your work to highlight the text, not overshadow it or allow it to come in the way of readability. Always ask yourself: What's the purpose of what I'm creating? What's the problem I'm trying to solve?
Familiarize yourself with the right tools
The best tool for you is the one that gives you the most liberty with your creativity. My favourites are Procreate and Illustrator. InDesign is great for creating documents. If you'd like to work with type and animation, I really recommend After Effects. If you're new to the world of type (no shame, we all need to start somewhere!) I suggest an immersion in popular font foundries to learn from what's trending.
Explore your style
Landing on your signature style requires a discovery process, so don't be afraid to experiment at first! Go to town with different methods, tools, processes… Don't be scared to diversify away from what you always thought you liked. It's the only way you can be sure of what lights you up and what truly doesn't speak to you.
Try to study the old masters more than you spend time on Pinterest. While I'm convinced that no work is 100% original or unique, you can aim to draw inspiration from less studied sources to produce ideas that don't feel recycled.
Be mindful of printing
I recommend proactively communicating with you printer. Understand their specifications and practices. A step you should never skip, is vectorizing your type files. This is true even if, like me, you mostly do lettering and draw your pieces on Procreate or another raster program: always vectorize your work before sending off to printing! Trust me, this will save you a lot of headaches later.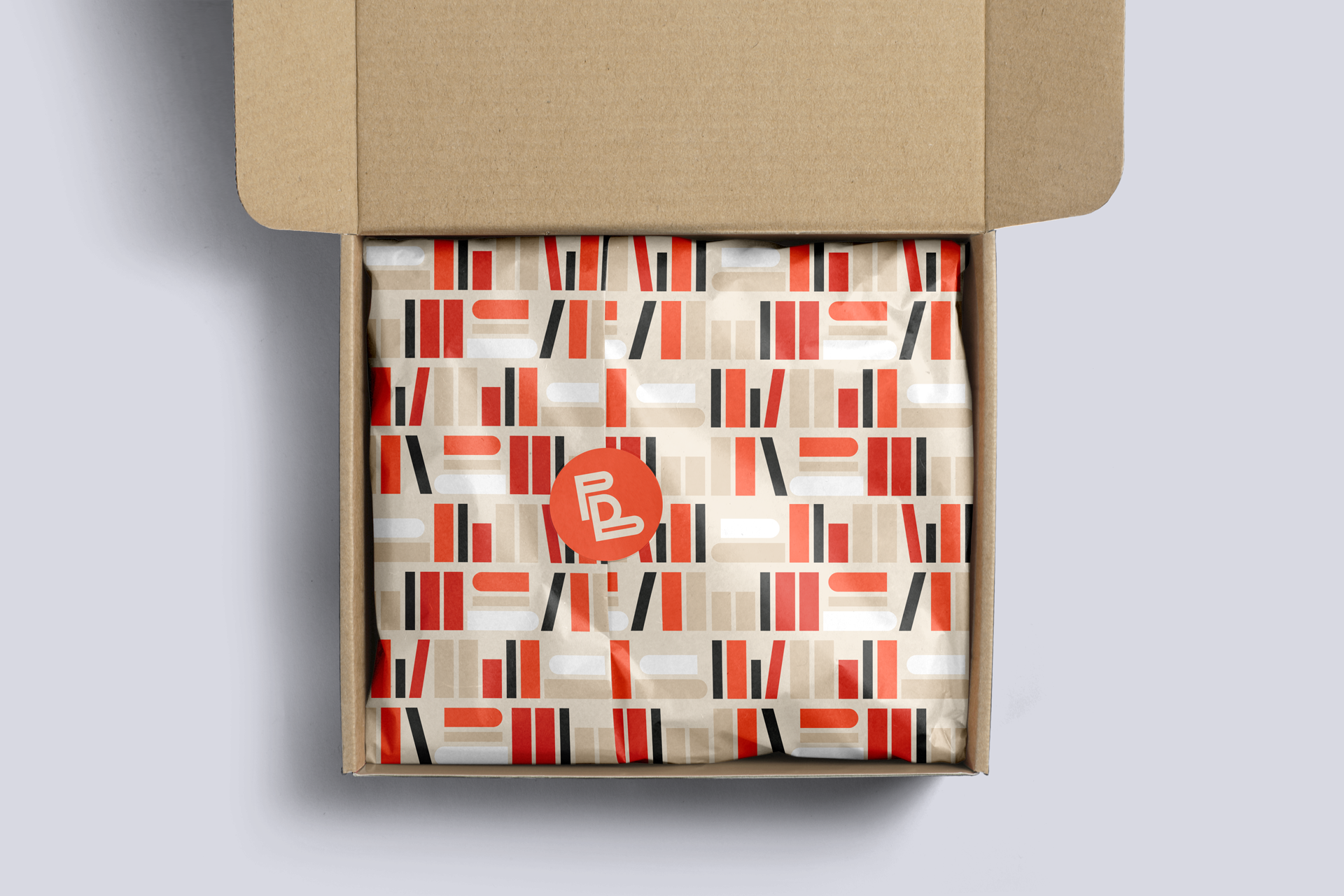 Build a reputation
Although we live in a social media focused world, I find that most clients reach out to me as a results of word-of-mouth referrals. Actively look for people to connect with and network, build trust and true relationships and provide valuable work. Aim to be perceived as an expert, as well as a highly reliable professional.
Approach your clients with professional confidence
Don't be afraid to present yourself confidently to any potential client, no matter how big. Between the two of you, you're likely the expert on the matter at hand. Think of projects as collaborations. The client isn't your boss, but rather a fellow professional in need of help in an area they aren't familiar with. In the end, you have the power to decide if you do or don't want to help them, so there really is no reason to question yourself or feel intimidated.
Don't be afraid to go solo
My experience with freelancing is an extremely positive one, so I'm always inclined to encourage others to try it out. More generally, unless you're really sure of what services or type of clients you're after, I recommend starting out as a freelancer over joining an agency. It's a good way to experiment and land on that common ground between what excites you and what gets you clients.
Should you decide to take a leap of faith and quit your job without having a Plan B, know that it will be okay. You'll be surprised at how the lack of a back-up plan can set you up for your greatest accomplishments!
Explore the fabulous world of Eva Couto Design by visiting her website and Instagram page!
---
Are you a creative professional? Care to get featured in the Creative Buzz Series and impart some wisdom?
Follow this link to brief us!