At noissue, we thrive on providing small businesses, freelancers and makers with the resources and inspiration to create exceptional packaging.

That's why we invited members of the noissue Creative Community to develop a diverse range of templated Custom Kraft Mailer designs that you can browse and customize by incorporating your branding elements. Templates differ in style, ranging from minimal, through illustrated, to quirky. Whatever your brand's style, you'll find the right design for you!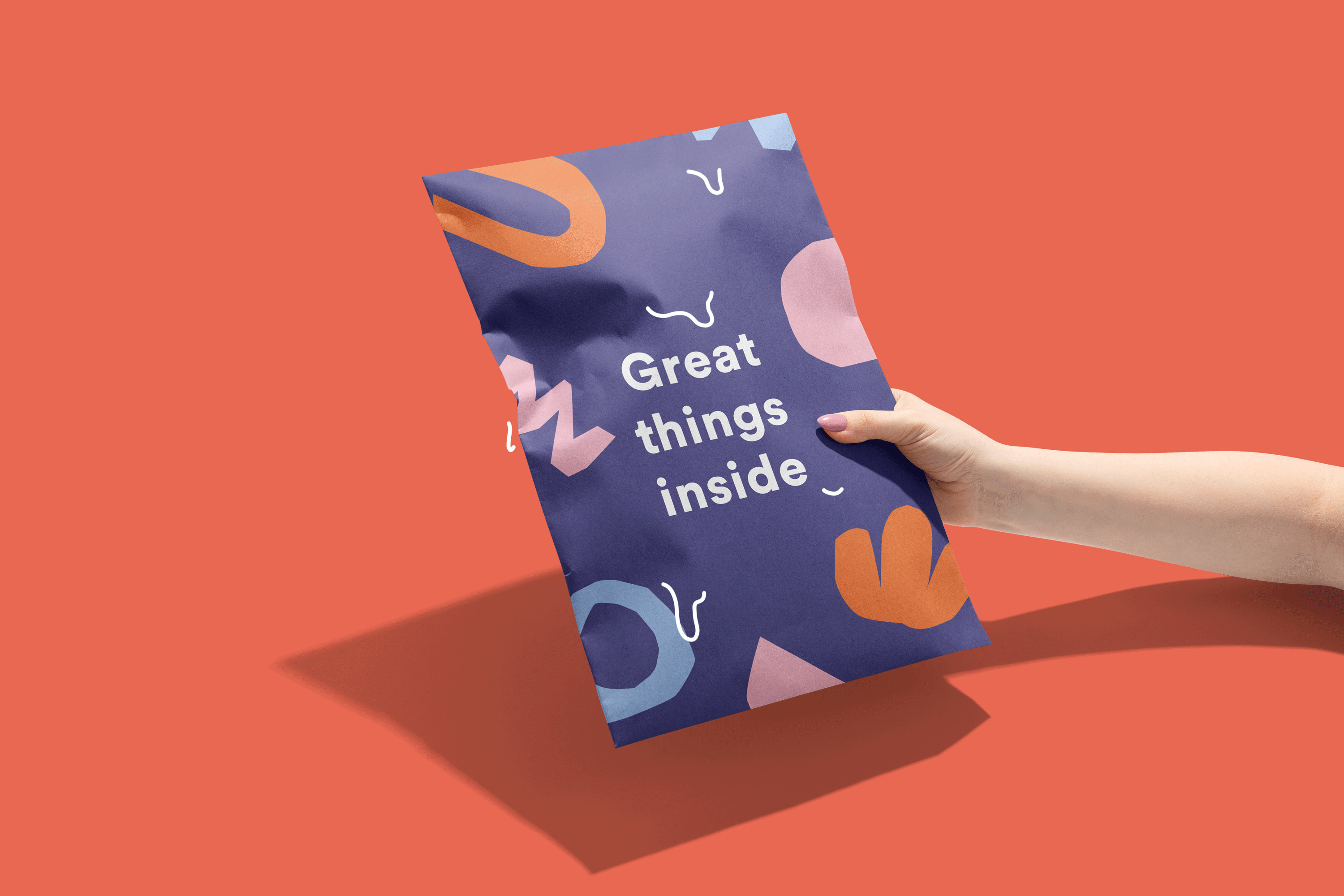 Here's who customizable Kraft Mailer templates are useful for

Customizable packaging templates are the perfect option for anyone who may not have pre-developed designs, requires more support through the ideation process, or wants to bring some extra creativity to their branded packaging.
Community Design allows you to select stunning templates from our global community of designers, boutique agencies and creative studios. Pick the perfect template, and let us tailor it into your dream packaging experience!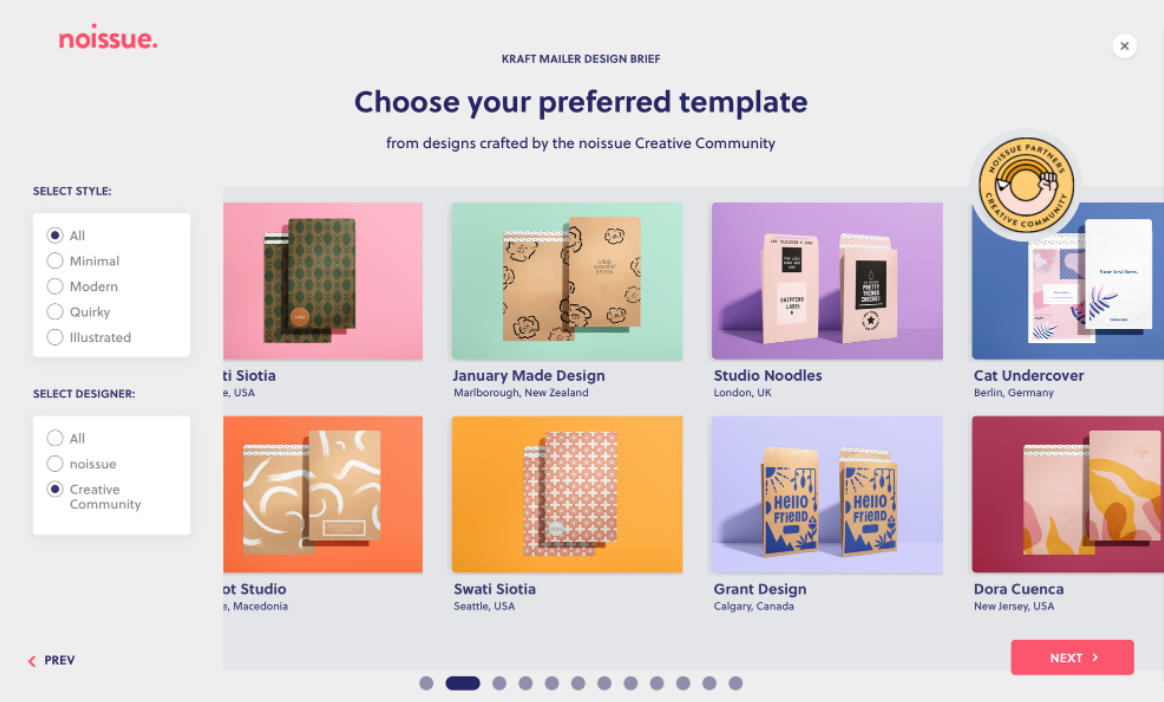 Ready to get started? Try it for yourself!

1. Browse the full range of Kraft Mailer templates and pick your favourite.
2. Provide us with a design brief. Here you can select your preferred format, upload your logo or other branding elements and share any relevant instructions with our design team!
3. Kick back and relax as we work to get your favourite template on-brand. You'll shortly receive a customised design to review.
8 Ways to Customize Your Custom Kraft Mailer template

Once you land on your favourite Kraft Mailer design, it's time to customize it to your brand! All you'll need to do is submit a simple design brief, and we'll do the rest. Just follow these easy steps to make your chosen Kraft Mailer template.
1. Select the Mailer size you need. Kraft Mailers come in 3 sizes and your favourite template is applicable to all three.
2. Decide whether you need expandable (gusseted) Kraft Mailers or you prefer flat ones!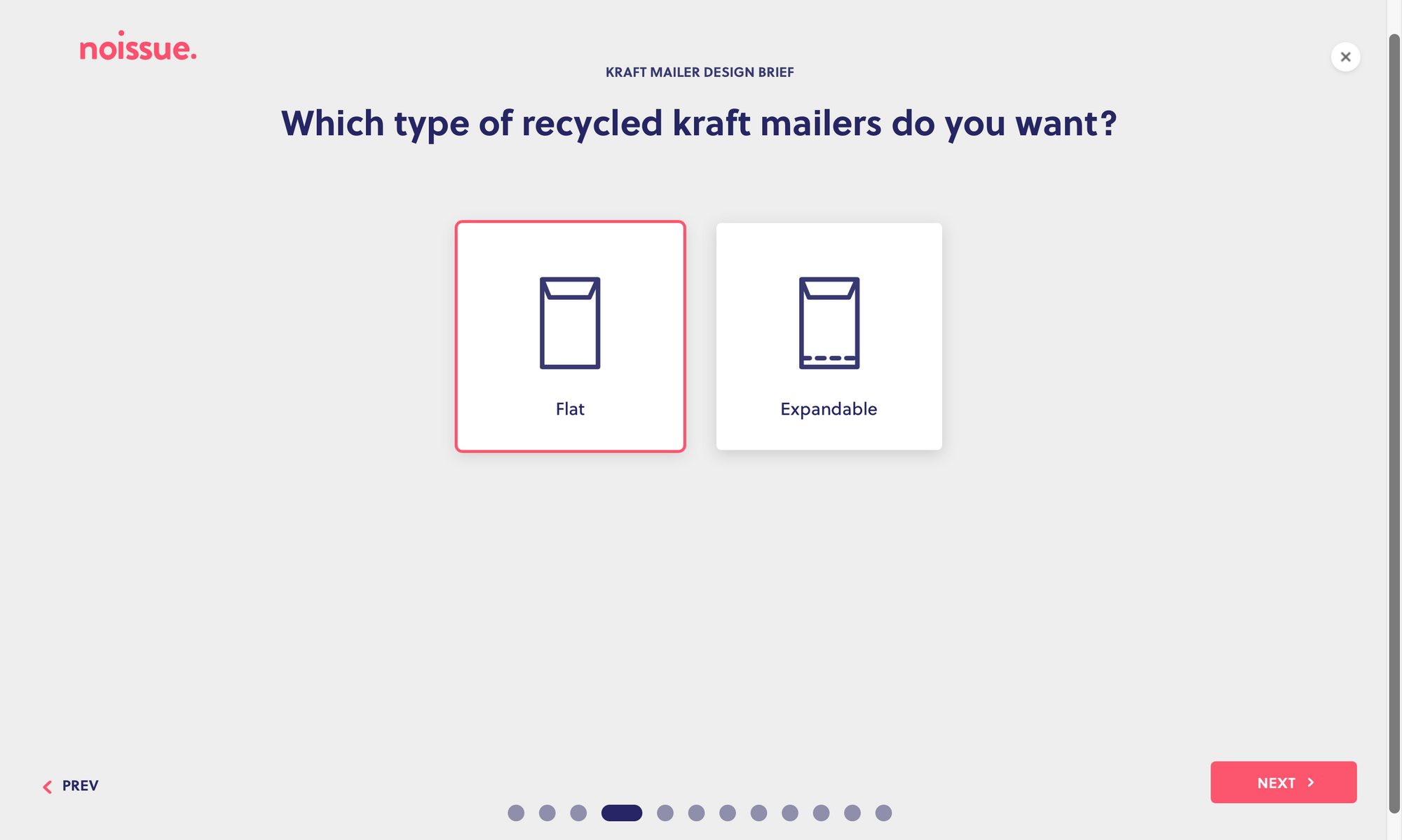 3. Upload your logo and any other graphic elements you wish to include.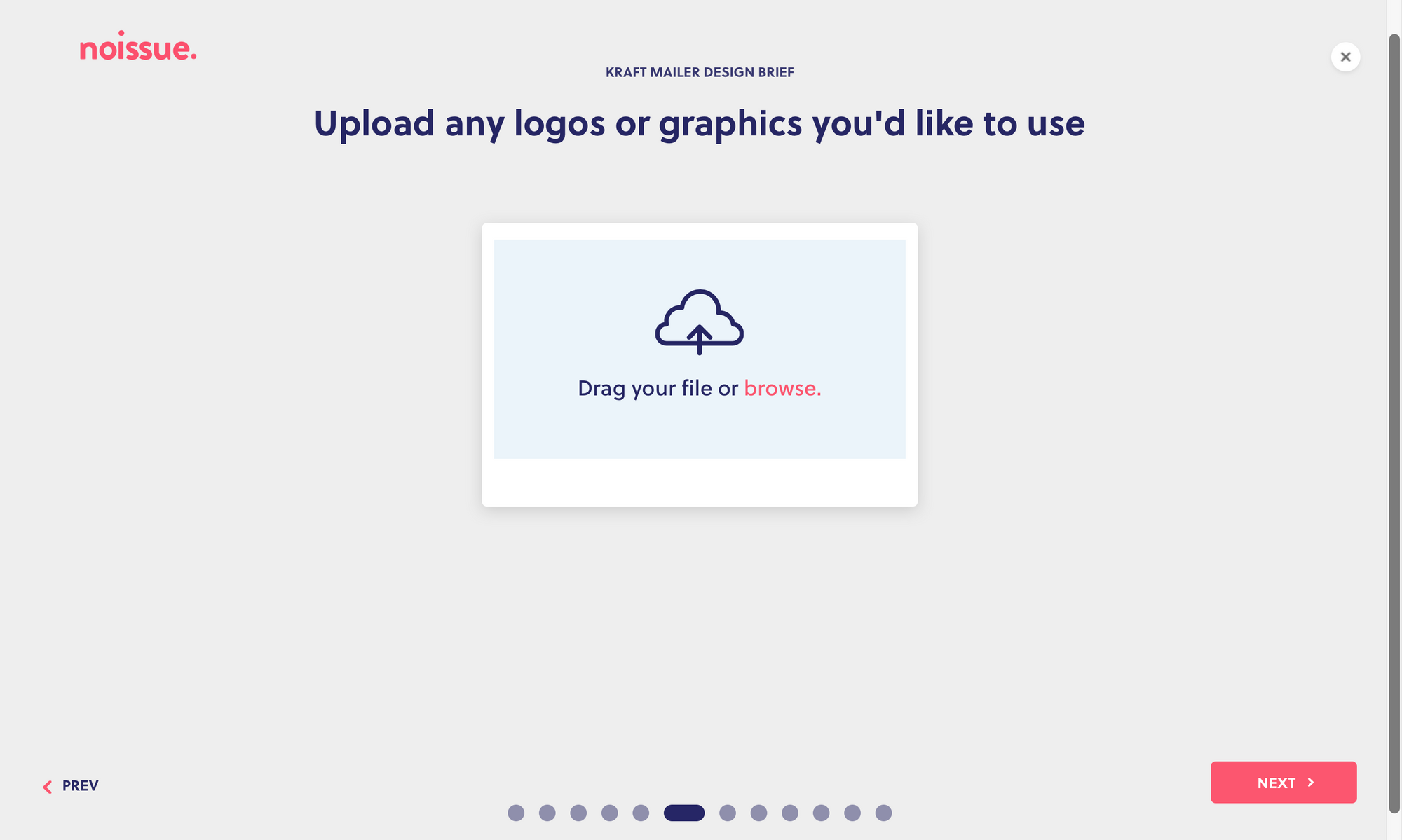 4. Select your brand colours. You can choose as many colours as you please. Our in-house design team will apply these to your chosen template!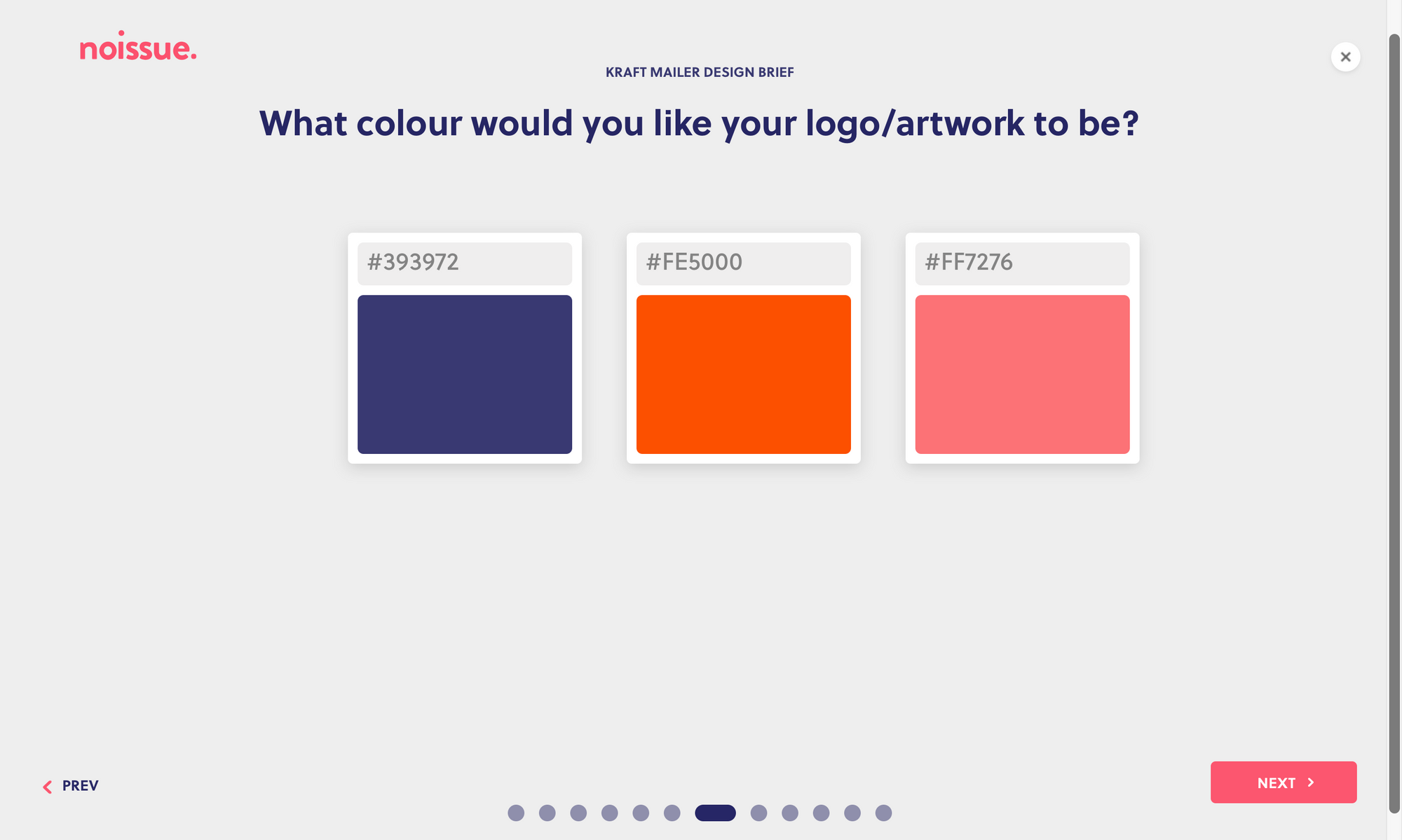 5. Add a custom text of your choice to the Kraft Mailer.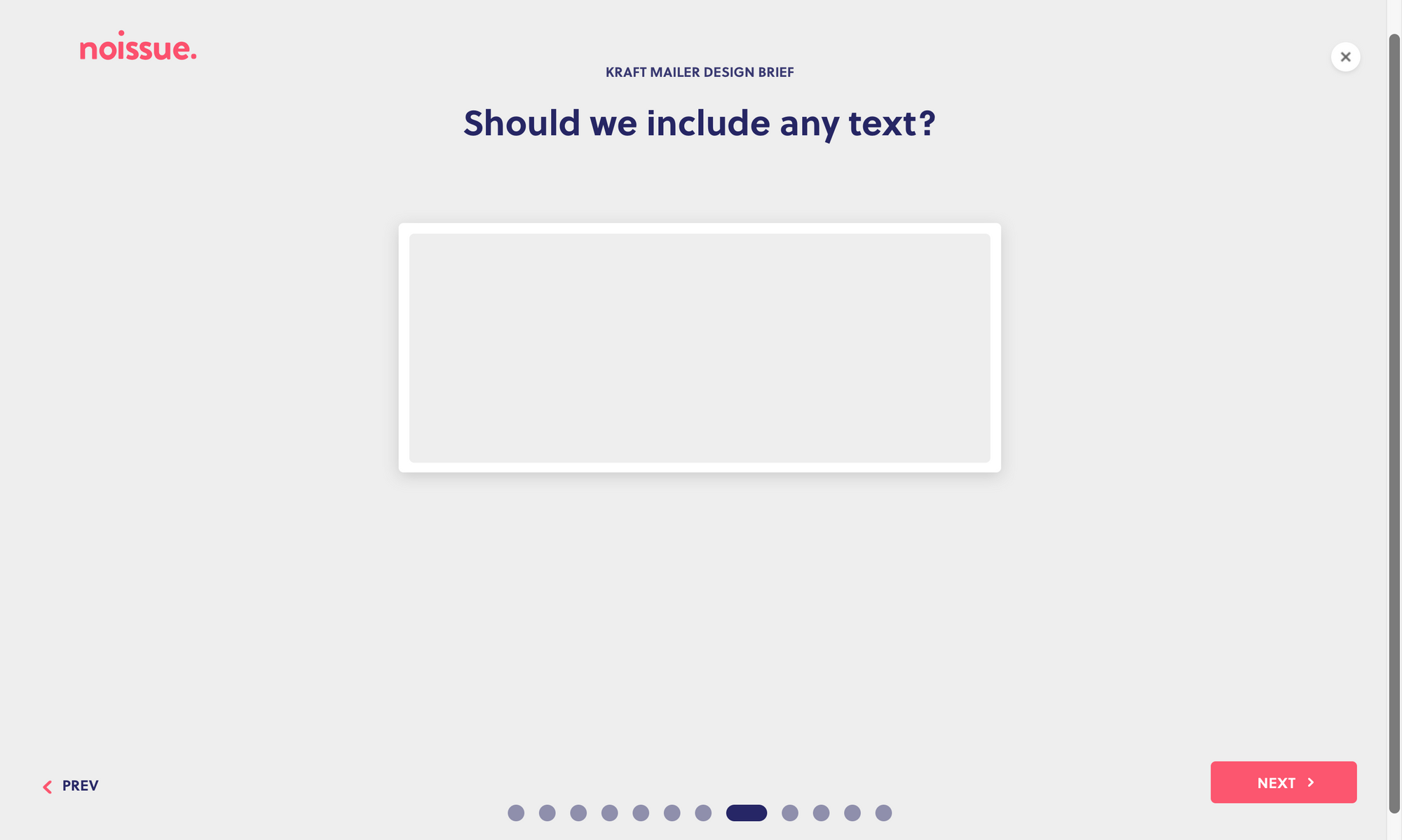 6. Include the noissue eco-badge to show off your sustainability efforts!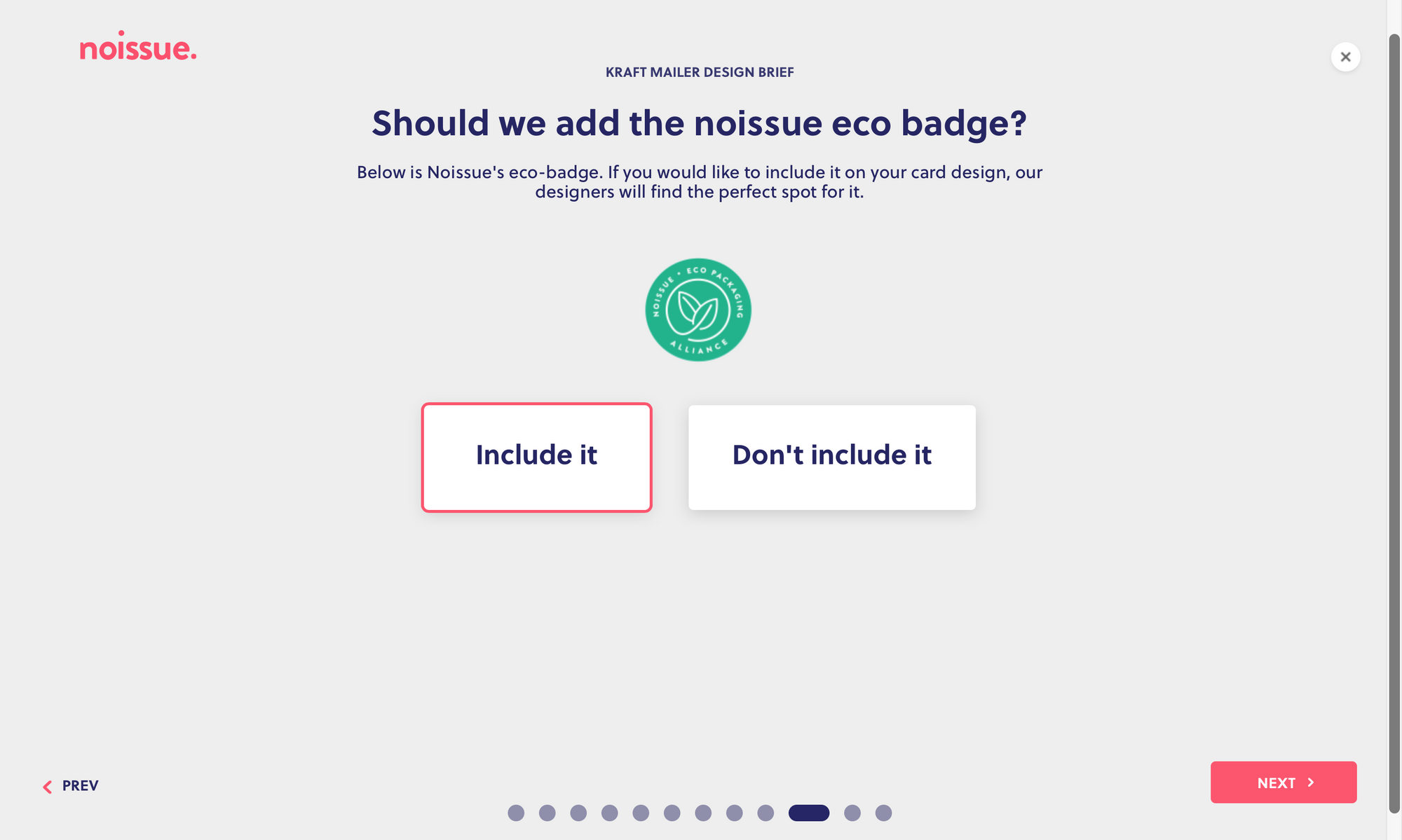 7. Provide any further instructions for our designers. For example, "Place logo at the bottom left."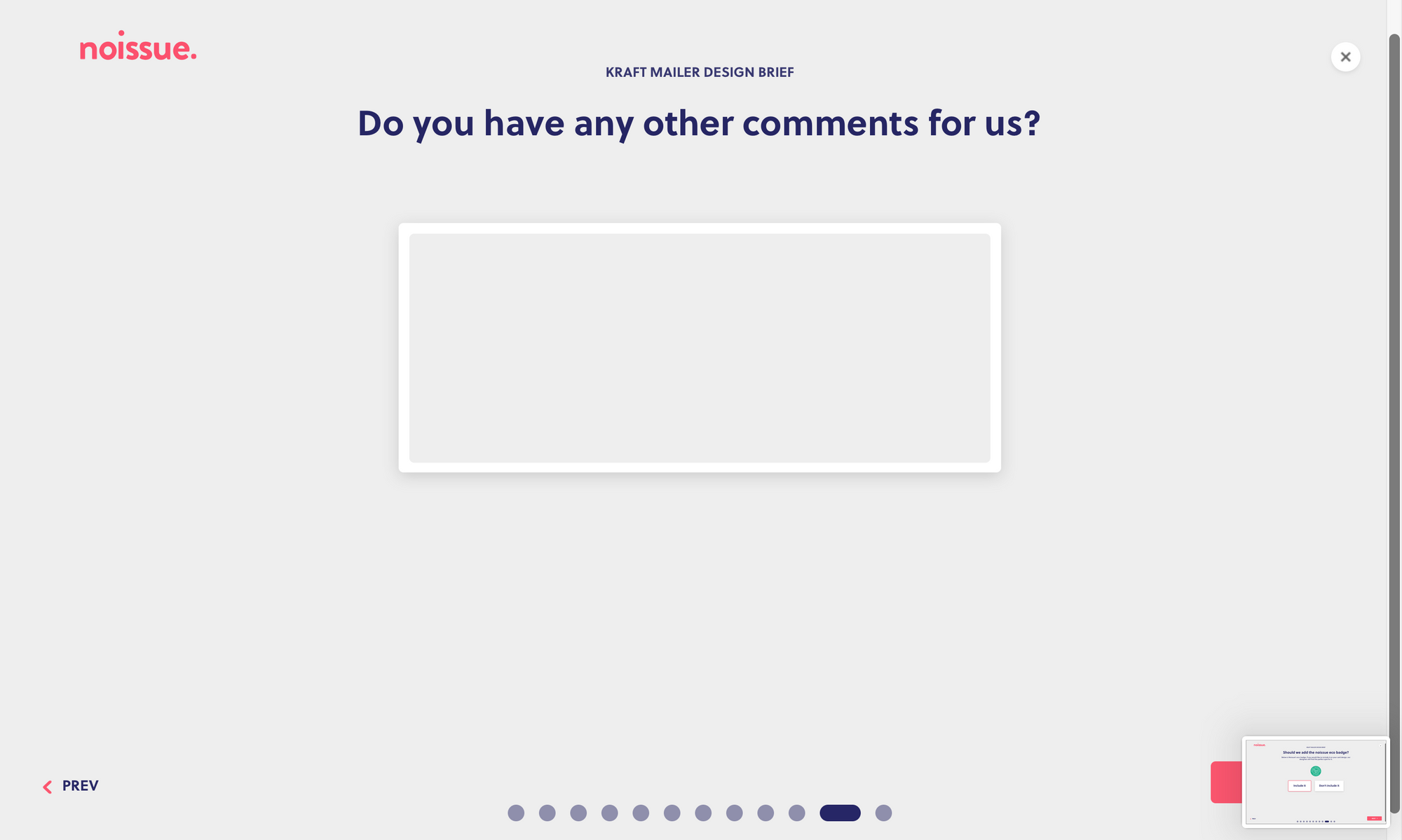 8. Receive your customized design within 24 hours. Review it and let our team know if any further changes are needed. We'll only send your design to production once you've signed off on it!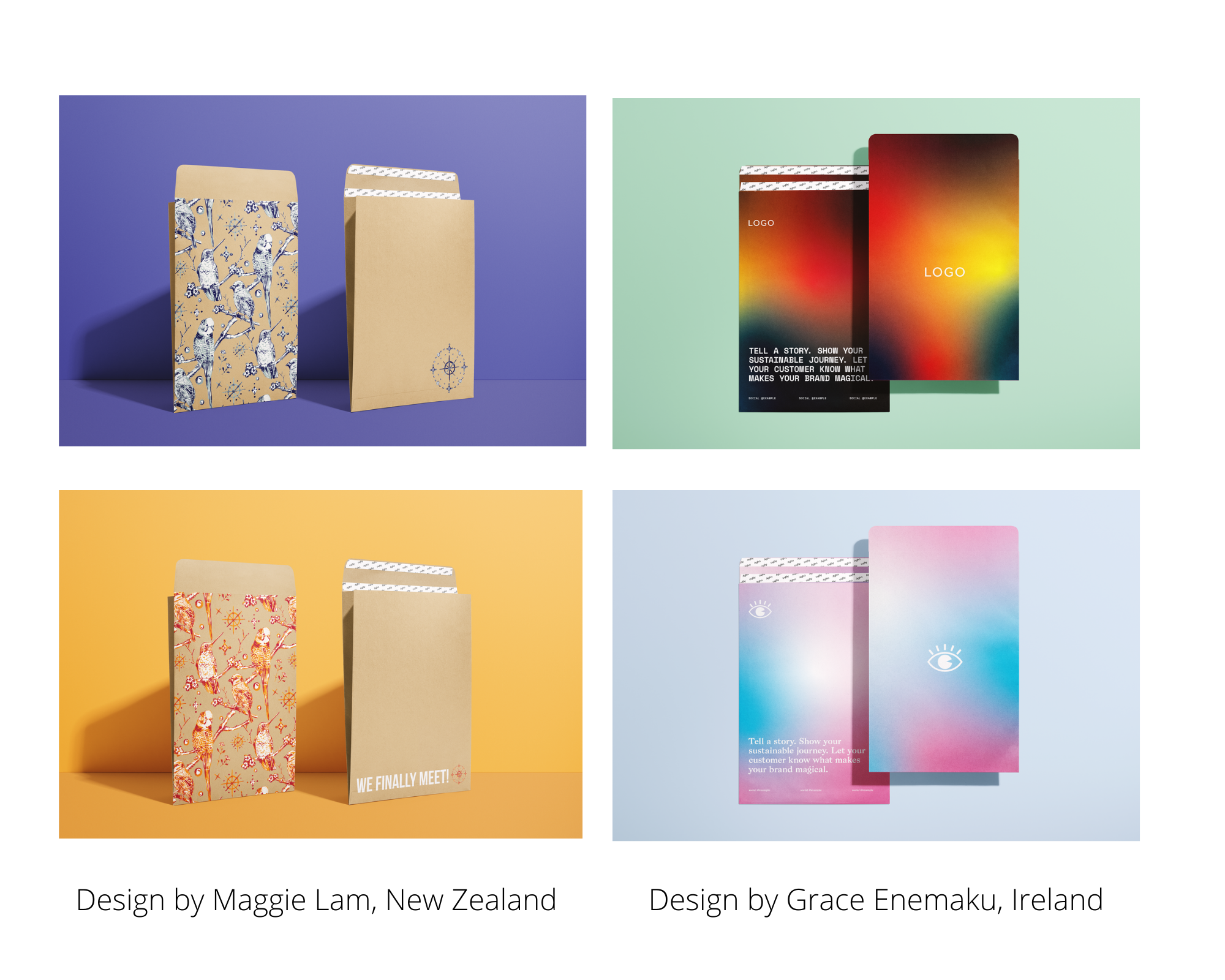 Meet the designers behind noissue's Custom Kraft Mailer templates

What would noissue's customizable Kraft Mailer templates be without the incredible creatives behind it? We are excited to introduce the Creative Community members who designed our amazing range of Kraft Mailer templates, and who hail from all corners of the world, such as Portugal, Costa Rica, Australia, US, Germany, UK, New Zealand, Croatia, Taiwan, Spain, Macedonia, Canada and Singapore, among others!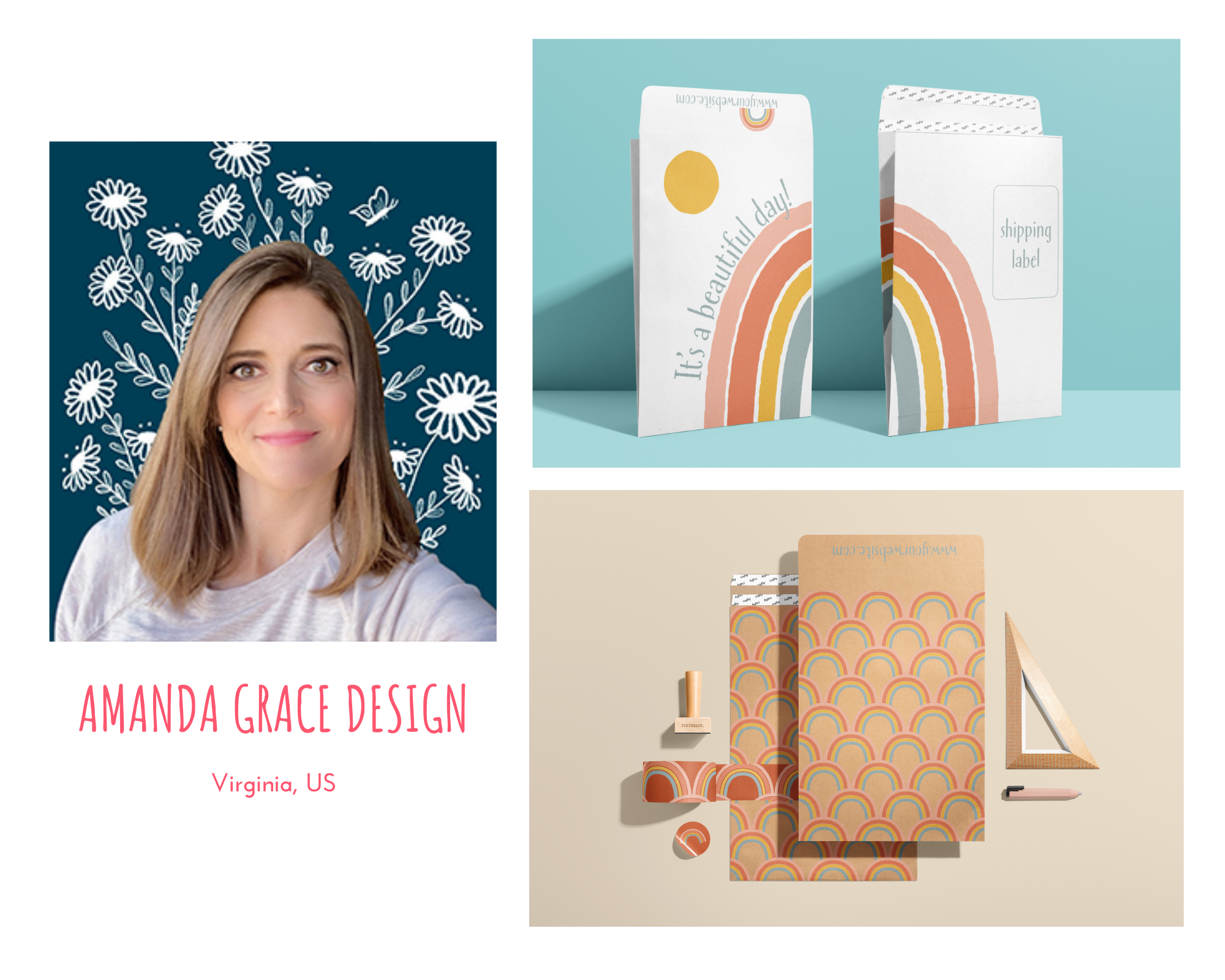 Self-taught artist Amanda Corcoran of Amanda Grace Design has honed her keen eye and natural talent into a successful design business. Her portfolio showcases unique patterns, soft muted palettes, and sophisticated motifs, which she applies beautifully to her customizable noissue Kraft Mailer designs.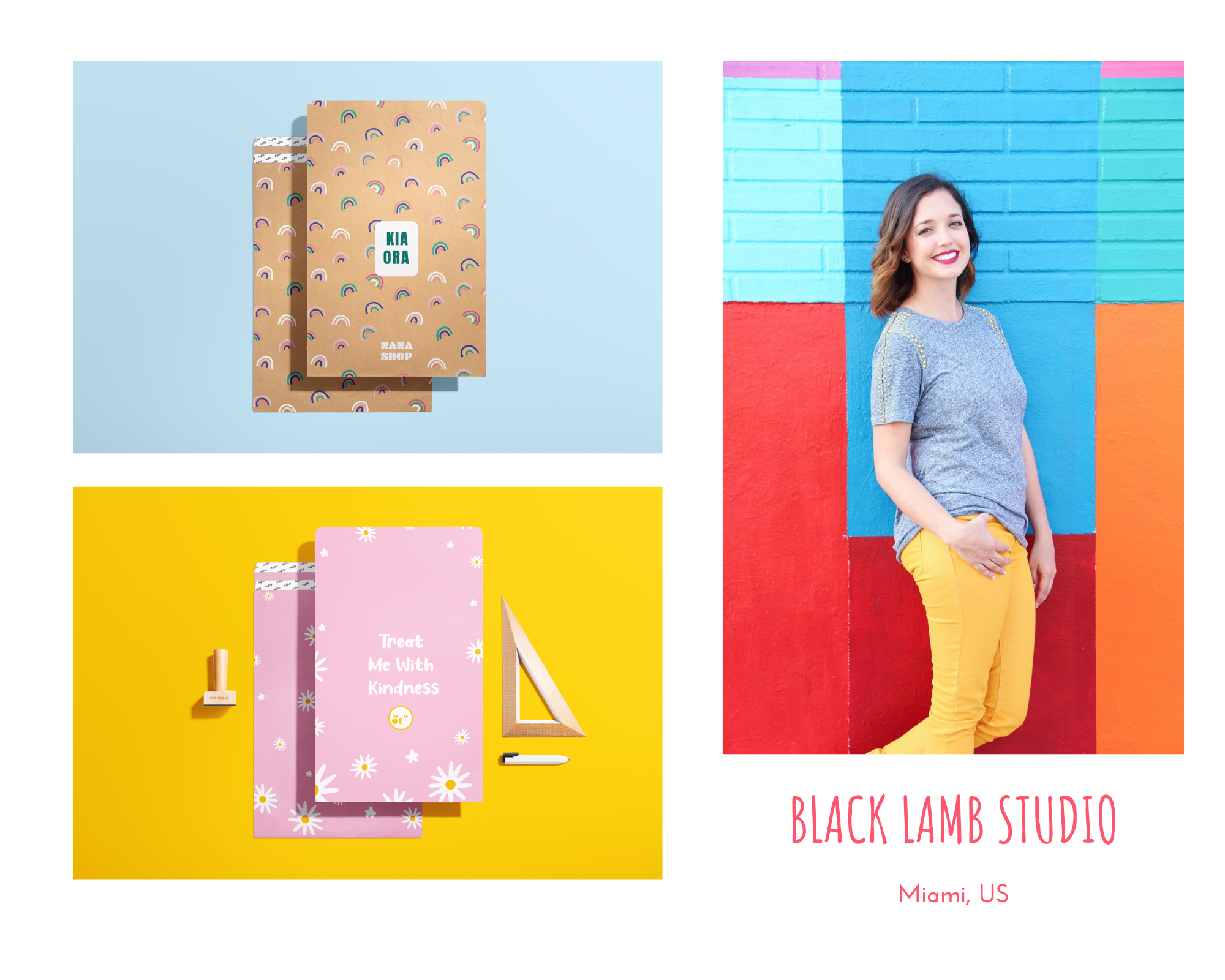 Black Lamb Studio is a Miami-based design studio with a focus on beautiful patterns, illustration, hand lettering, fun stationery, and product design. Inspired by travelling, nature and the beauty of ordinary things, founder Isabel Serna creates colorful patterns and illustrations, making for some to-die-for Kraft Mailer templates.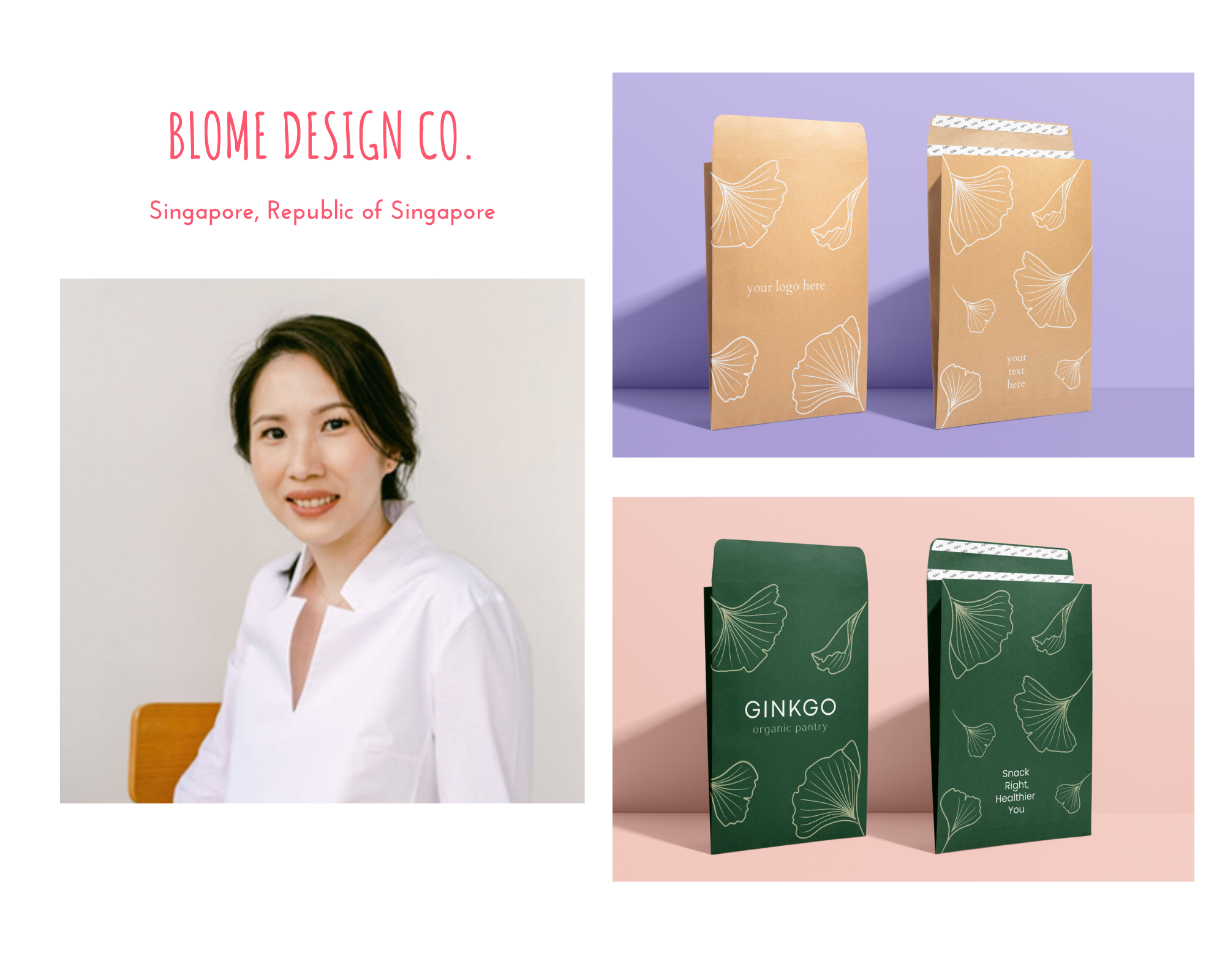 Blome Design Co. was built out of Vina's passion for brand design and a desire to help conscious business owners bring their vision to life. The Singapore-based designer follows an approach that is intentional and purposefully minimal, perfectly encompassed in the graceful template designs she created.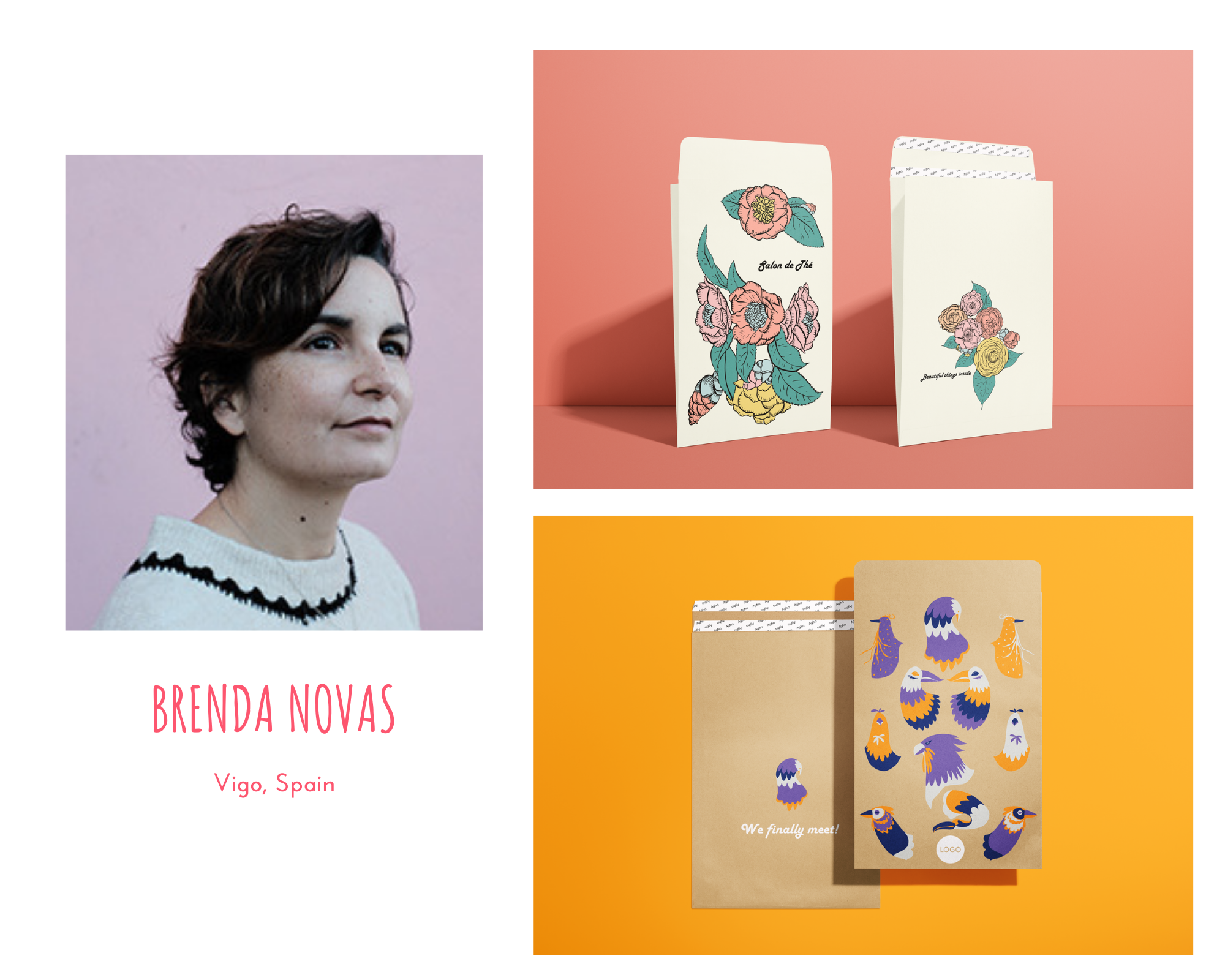 Spanish designer and illustrator Brenda Novas loves vibrant colours, sinuous lines and stylized shapes. Her Kraft Mailer template designs showcase her signature style, only waiting for you to apply your brand elements for a jaw-dropping first impression!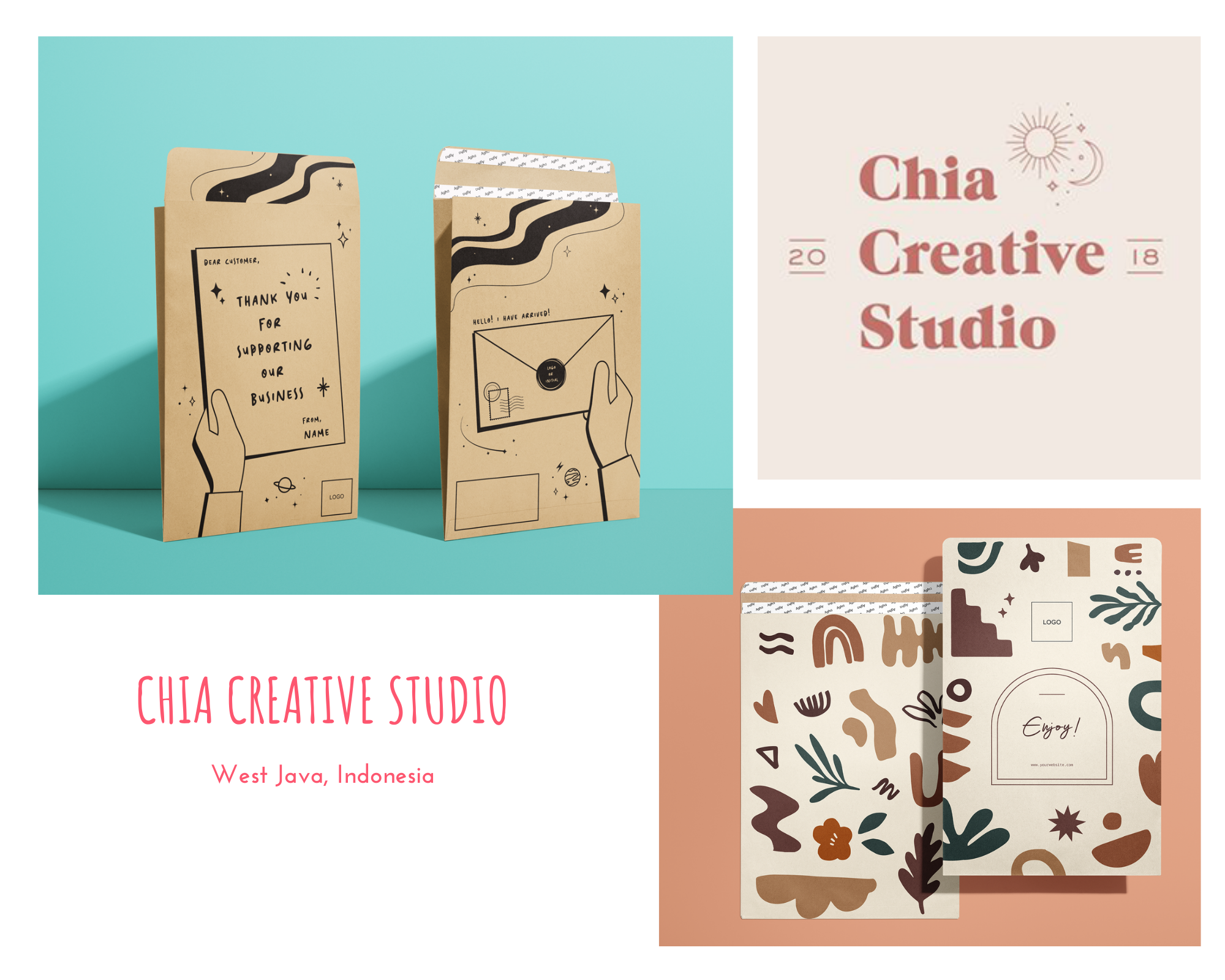 Brand designer Chia of Chia Creative Studio specialises in print and packaging design. Based in Indonesia, this creative's style is playful and versatile. Ranging from modern to quirky, Chia's creative vision is well-captured in her strong Kraft Mailer templates!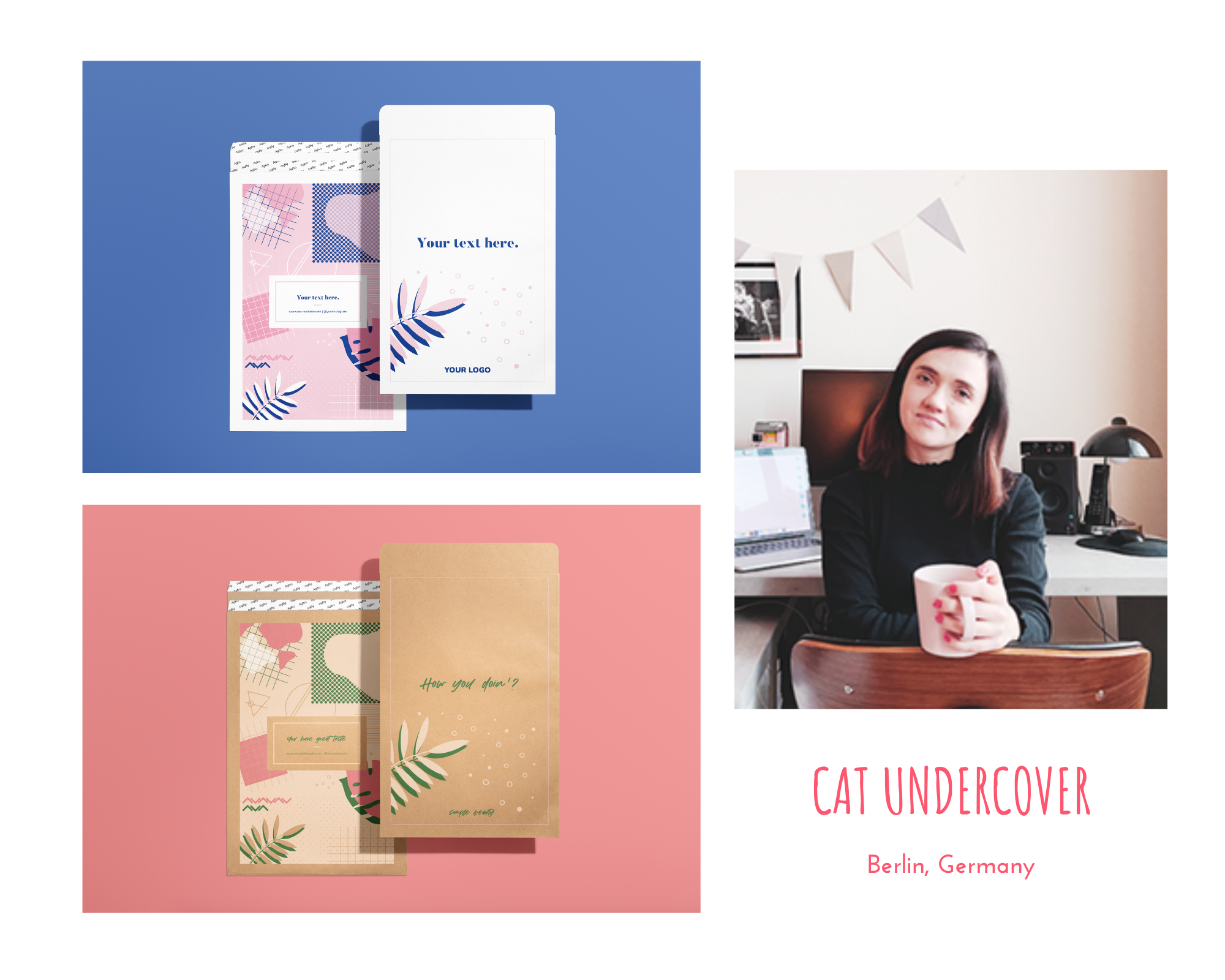 Corina Ciripitca (aka Cat Undercover) is a Berlin-based illustrator and graphic designer, committed to finding joy and happiness in all her creative work. Corina's infinite positivity and fresh style are reflected in her modern noissue Kraft Mailer templates!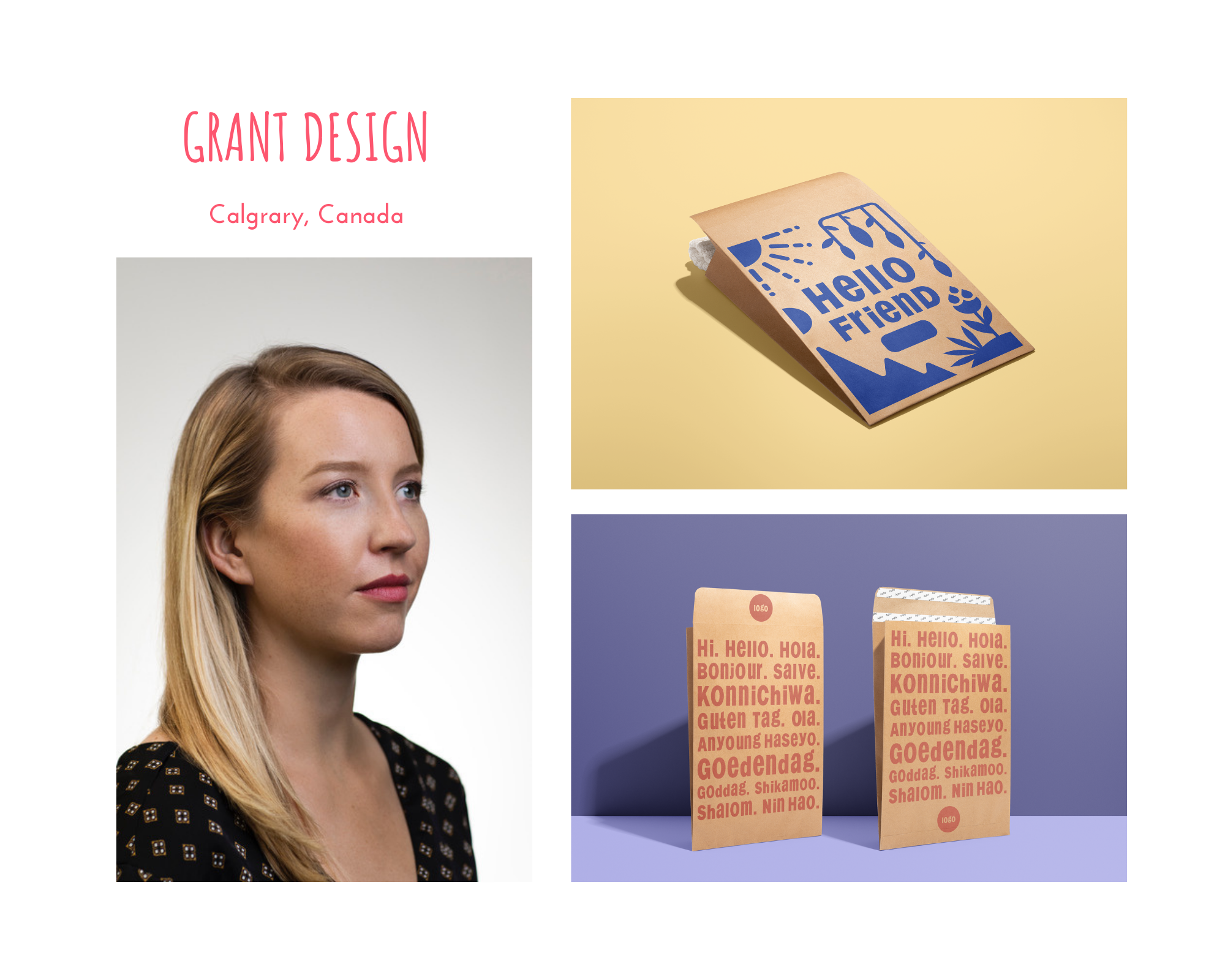 Grant Design is a Canadian boutique branding studio, founded on the belief that strong storytelling and intentionality are central to building a lasting brand identity. When developing her Kraft Mailer designs, Aislinn of Grant design opted for bold patterns and strong typography for a striking look.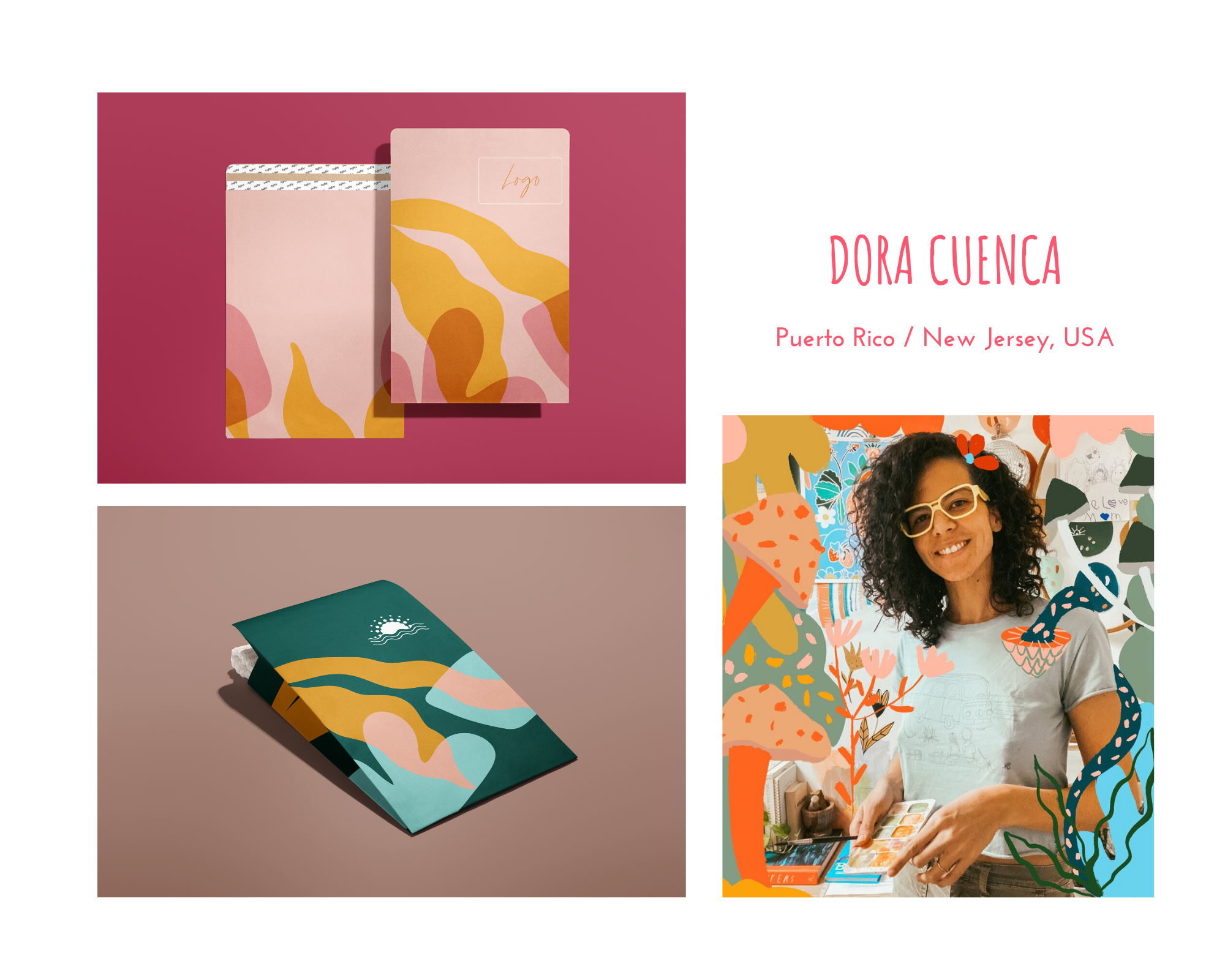 Dora Cuenca, a New Jersey-based, Costa Rican artist, specialises in murals, digital illustration and surface design. Guided by curiosity, in her work she blends the abstract and figurative to paint the way things feel rather than the way they look. Her energy is injected into her chunky yet sophisticated Kraft Mailer templates!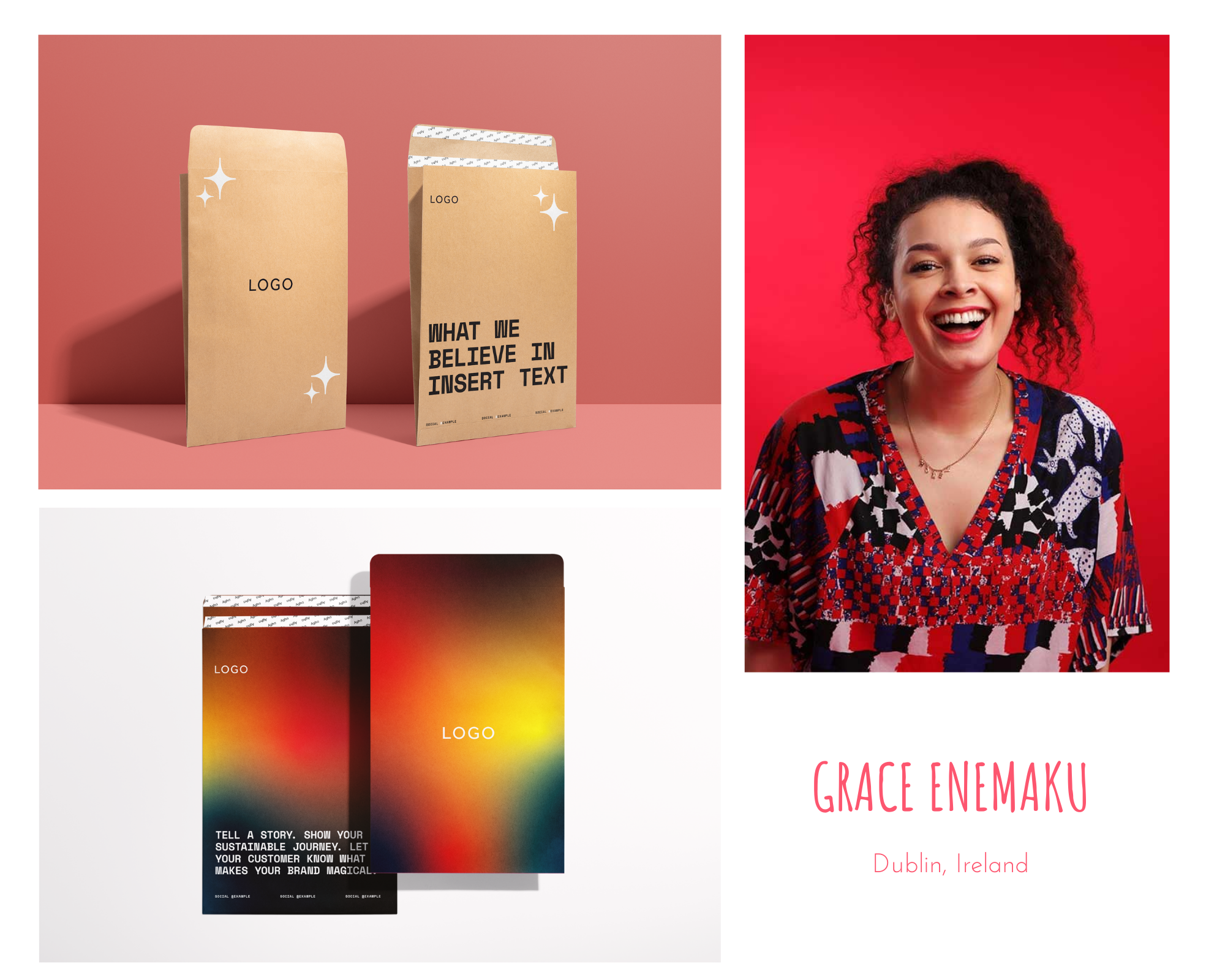 Nigerian-Irish multidisciplinary designer Grace Enemaku is committed to creating and shaping brands people want to obsess over. She builds rich, imaginative worlds within her work, bringing fun and wonder through color, energy and movement. Her template designs are nothing short of dazzling!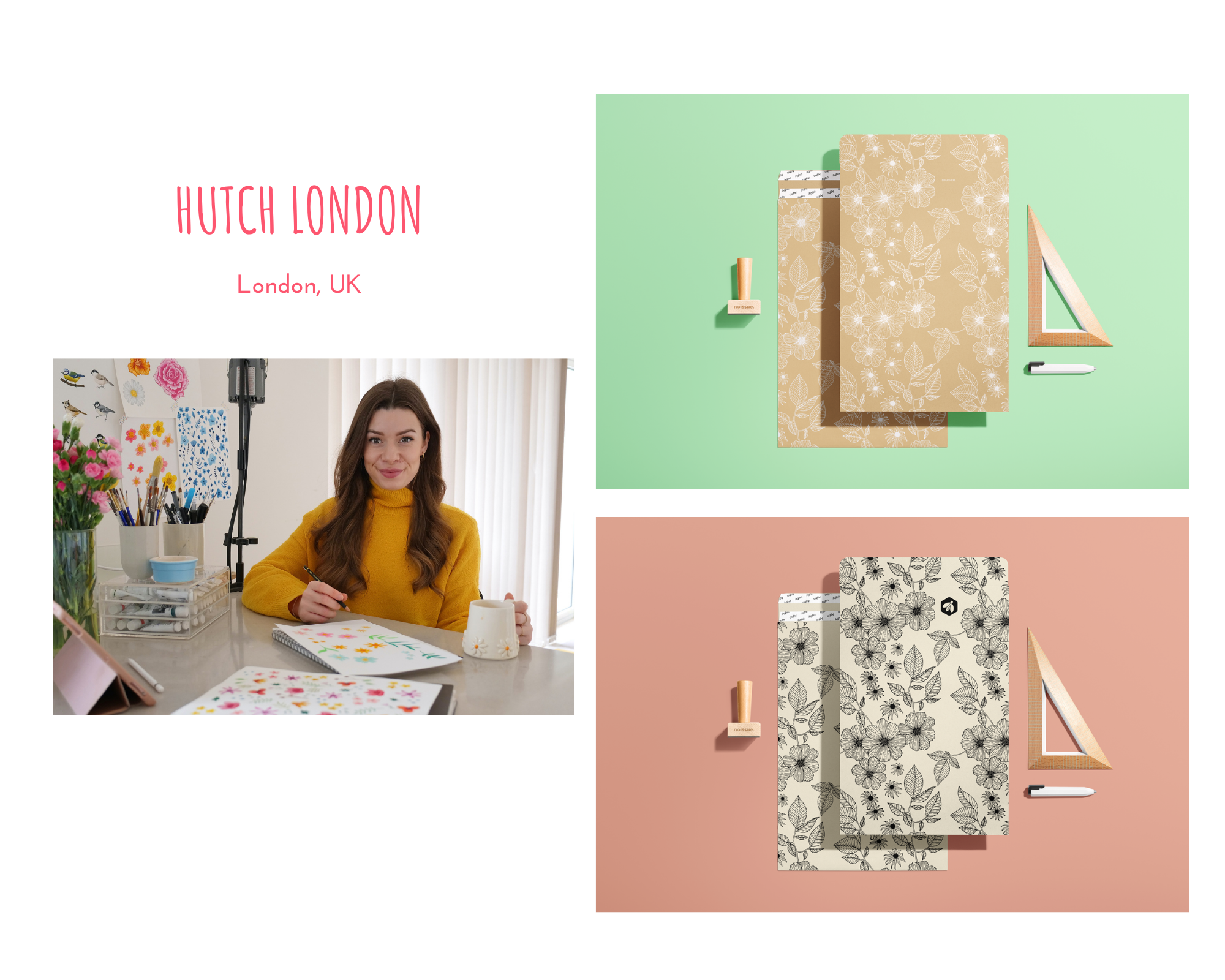 Sophie Hutchinson of Hutch London is a freelance illustrator and designer based in the UK. Her approach is fun, bright and uplifting. The Kraft Mailer template she designed features a delicate flower pattern, great for brightening up your customers' day!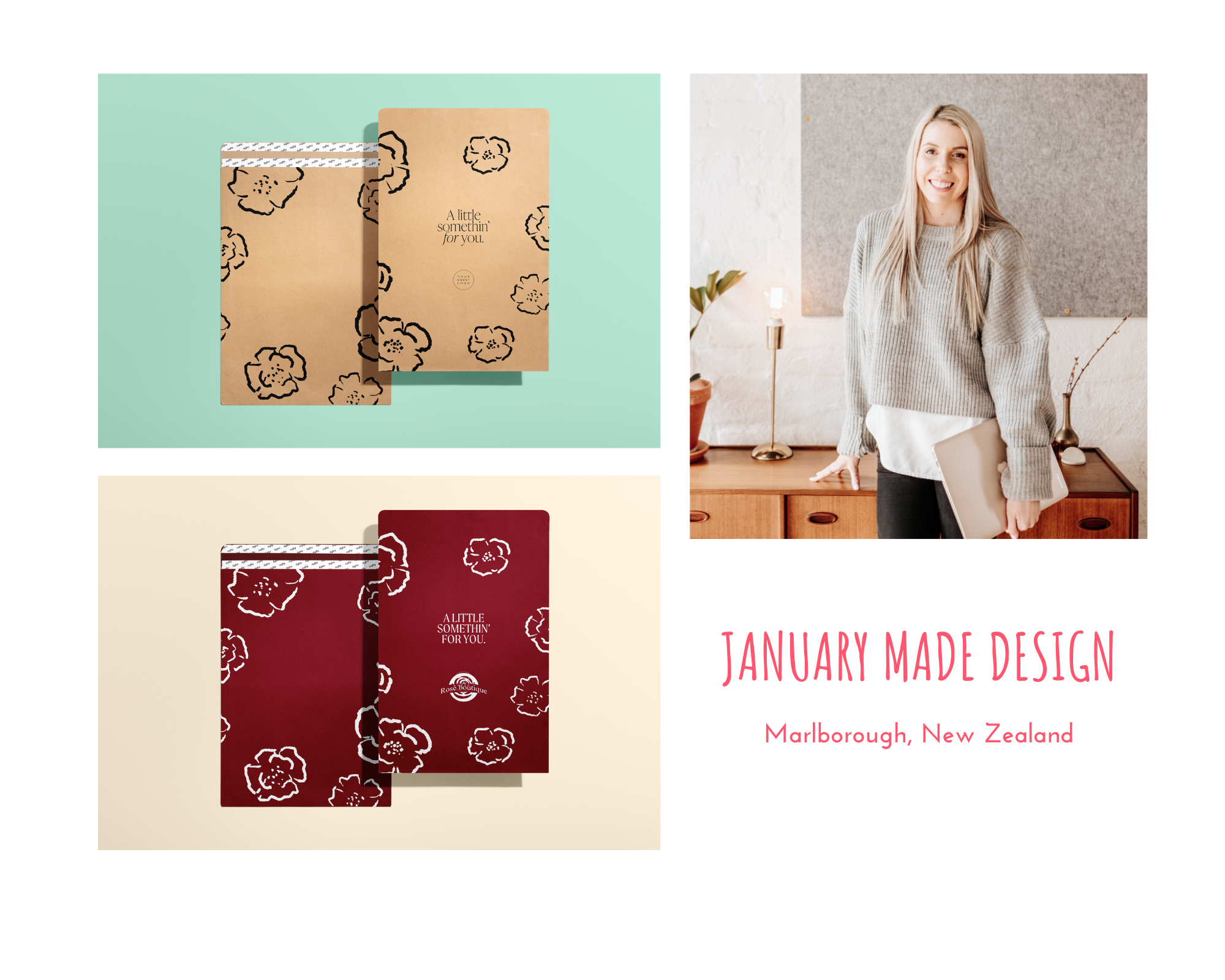 Nicole Macdonald, founder of boutique design studio January Made Design, creates beautifully crafted functional designs for small businesses, entrepreneurs and go-getters. Her beautiful Kraft Mailers templates are ready to showcase your brand's slogan!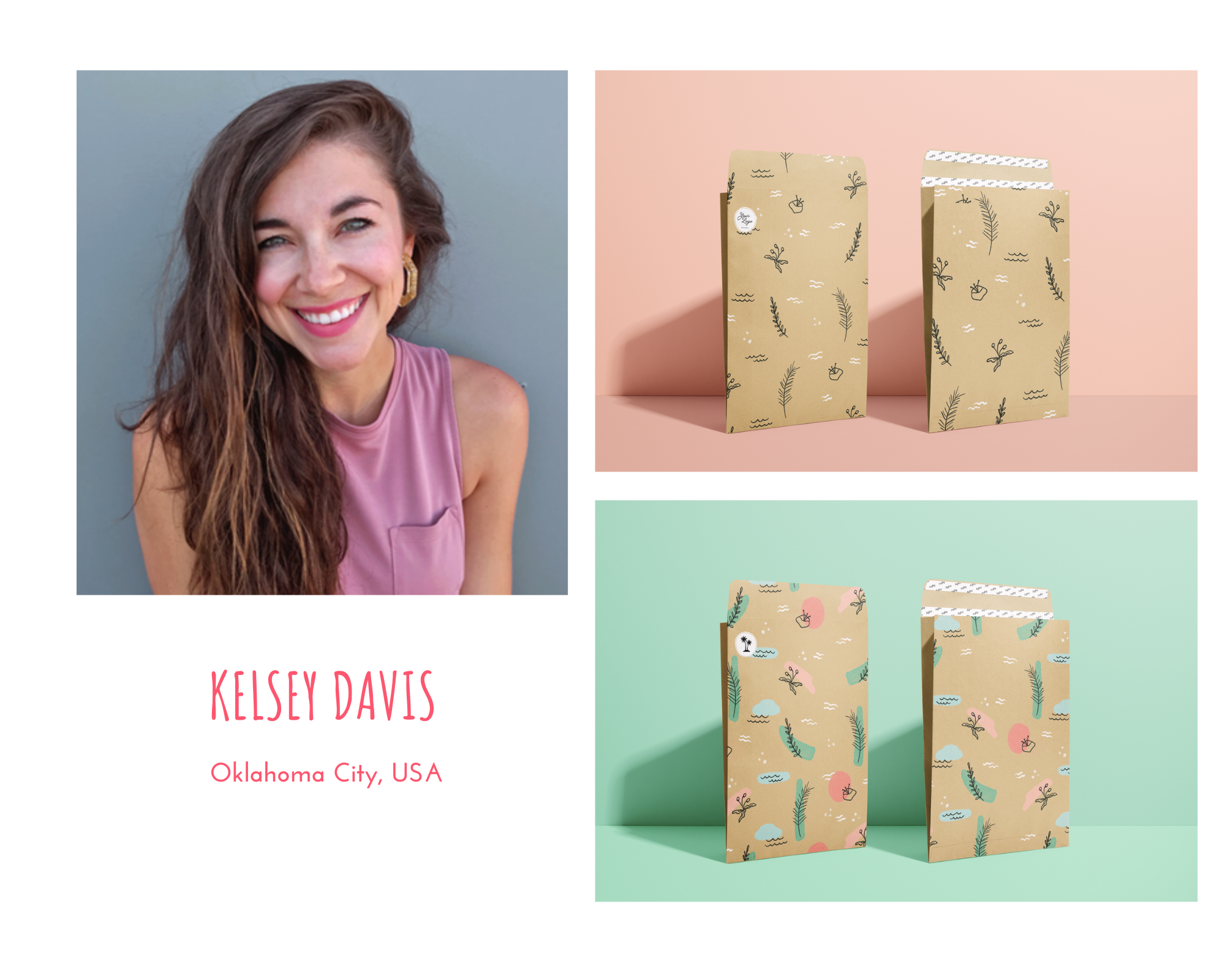 Kelsey Davis is a freelance illustrator with a particular love for bold shapes combined with soft color palettes and interesting textures. Her Kraft Mailer templates feature the most adorable floating illustrative elements and layers!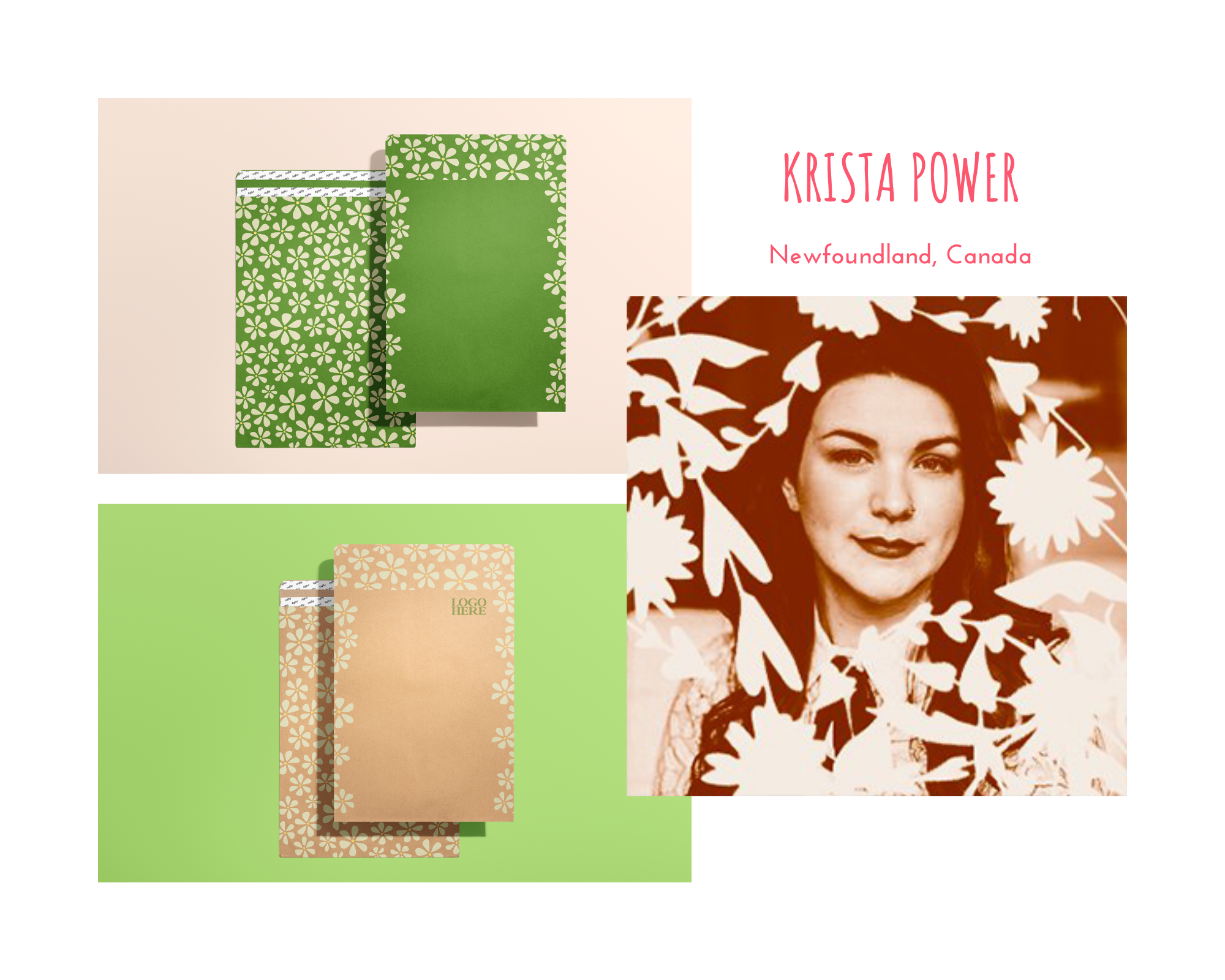 Canadian artist Krista Power is passionate about all aspects of design, including typography, branding, advertising, motion graphics, advertising and packaging. Her work is clean, simple, fun, colourful and delicate, as you'll recognise in her lovely Kraft Mailer templates...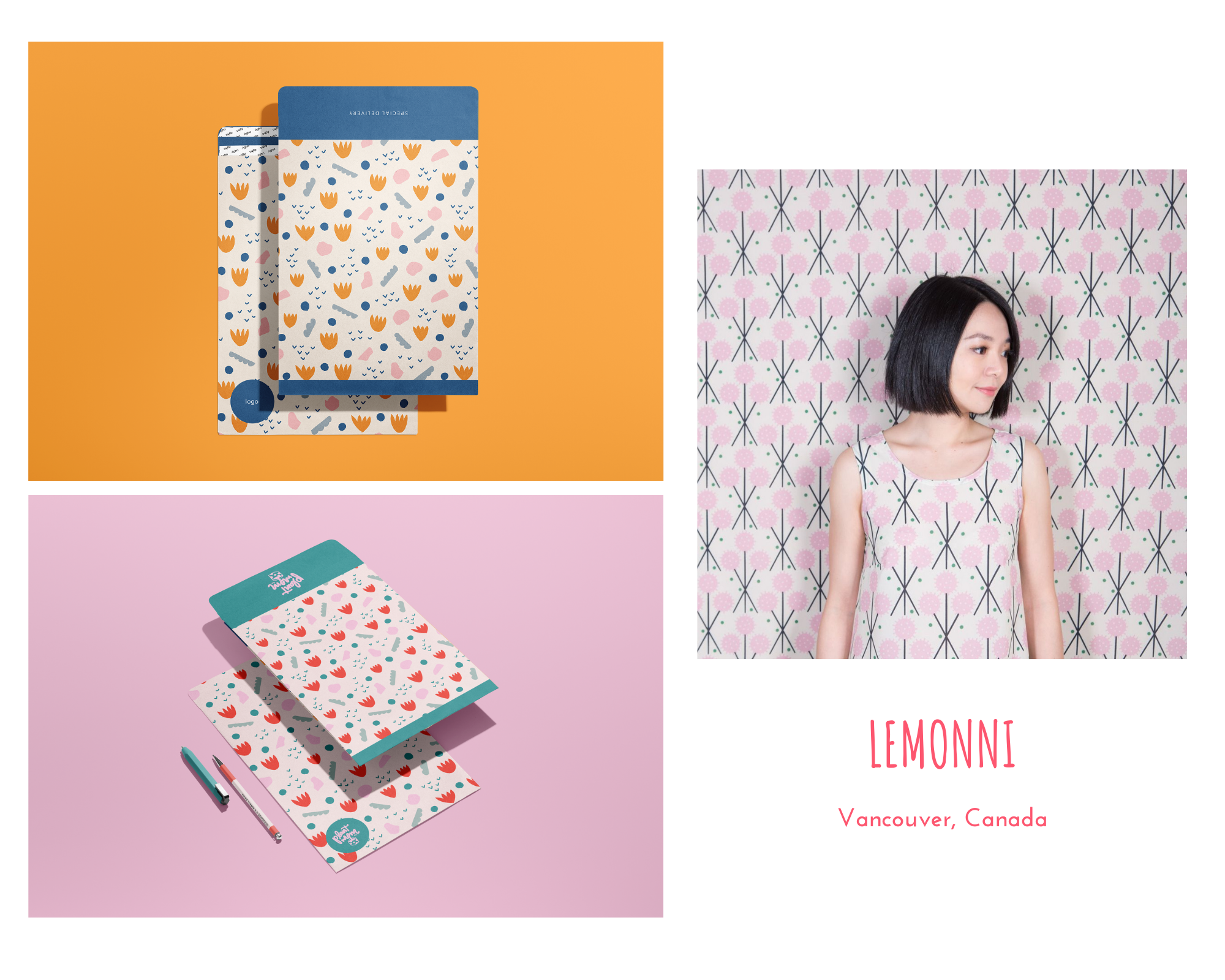 Annie, the artist behind Lemonni, is a self-taught surface designer with a deep love for prints and patterns. She loves to use motifs with crisp lines and colours with a soft retro palette in her designs. Her templates incorporate her signature style, which is often described as playful & reminiscent of the 60s!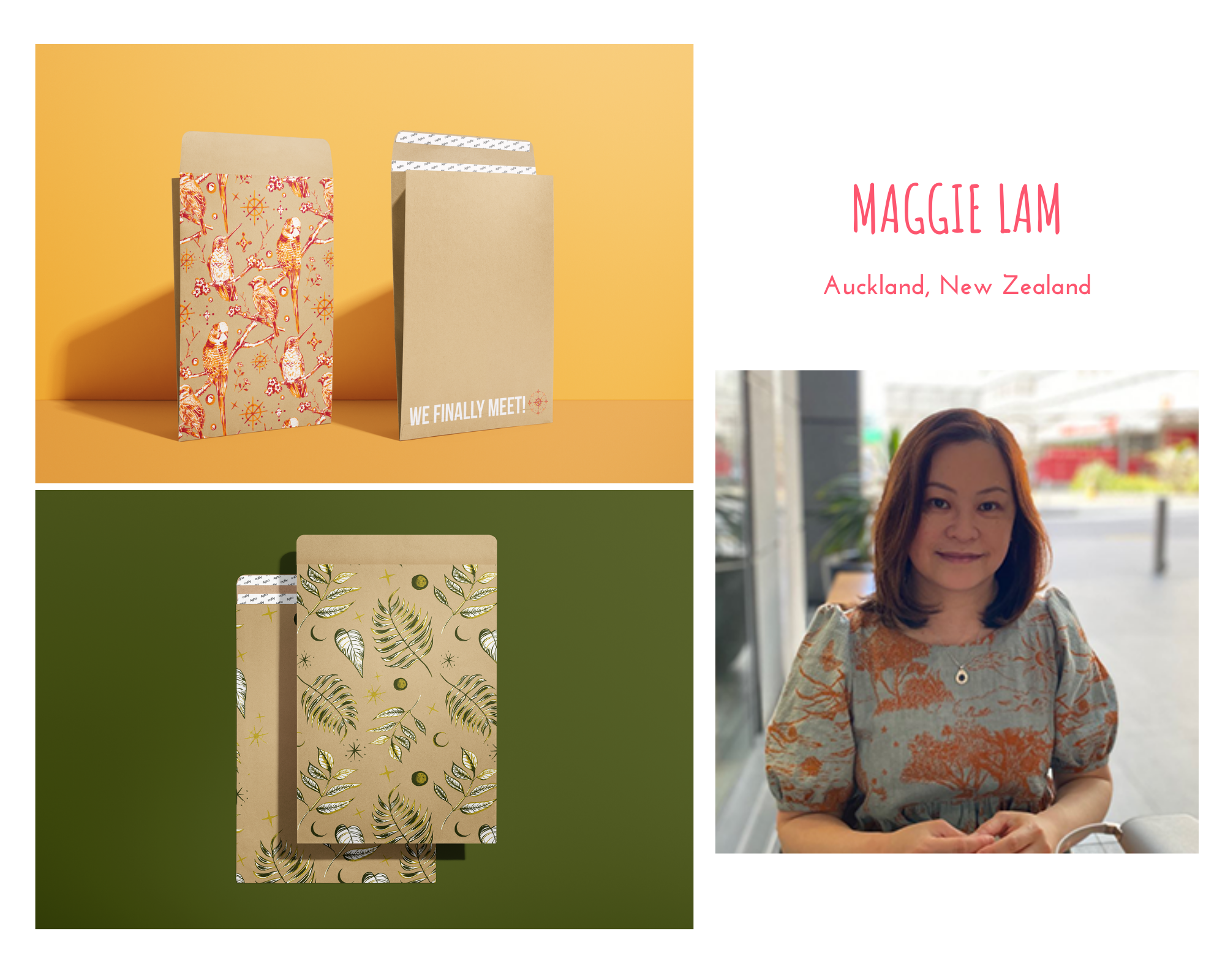 New Zealand's Maggie Lam joins us with her whimsical and timeless hand-drawn surface pattern designs. Flowers, landscape and animals reminiscent of the past are some of the elements that appear the most within her patterns. The result? Breathtaking outfits for your next noissue Kraft Mailers!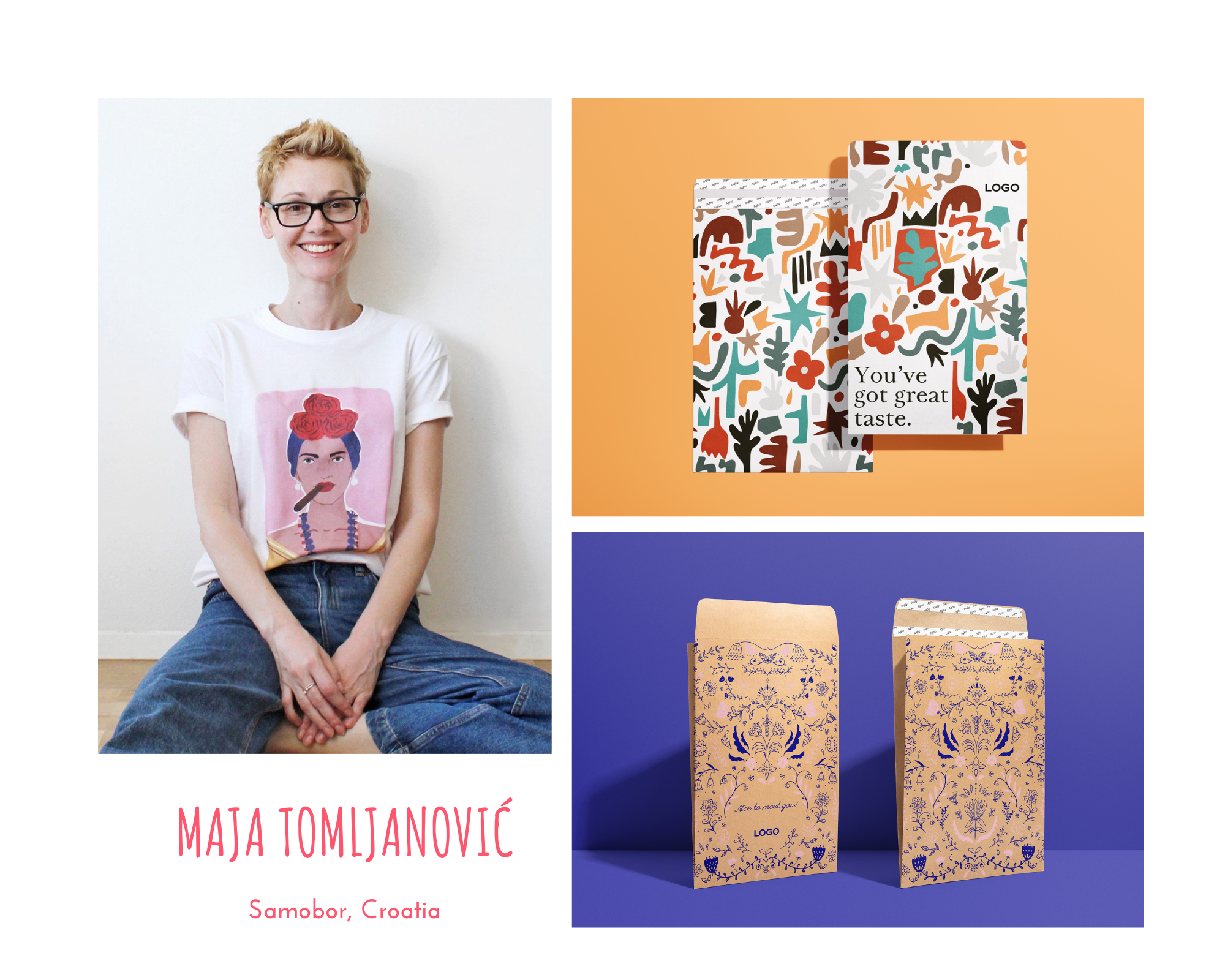 Maja Tomljanovic is an illustrator, graphic designer and hand letterer based in Croatia. She loves to illustrate, play with pattern design and get messy with brushes and ink. You'll recognize her bright, cheerful colors and playful, hand-drawn aesthetic in her templates!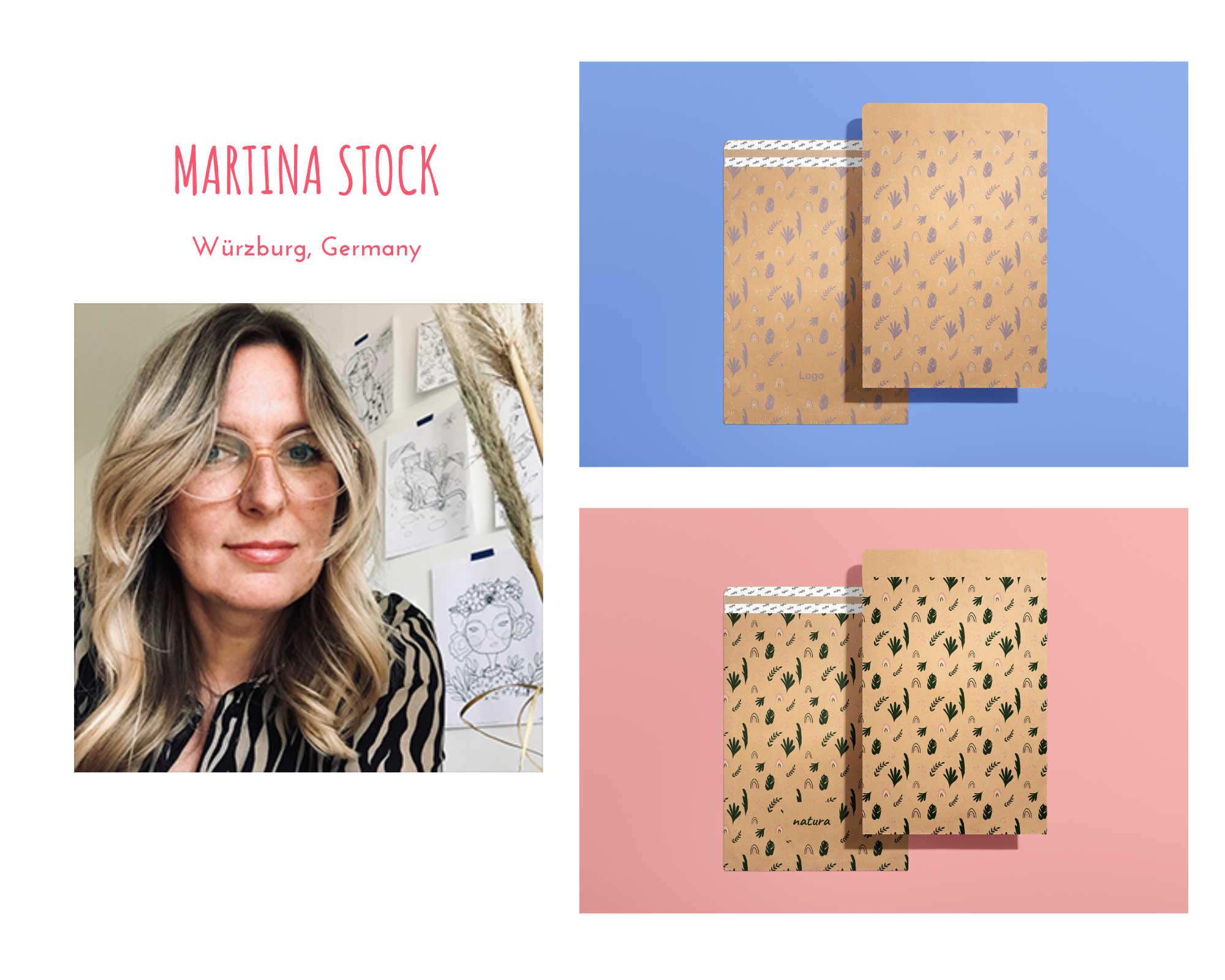 Martina Stock of Hello Matze Illustration is a German illustrator, whose drawings and patterns are full of happy colours and quirky creatures. Most of her designs are done with watercolour or digitally on her iPad, or a mixture of both. Check out the lovely details she built into her Kraft Mailer templates!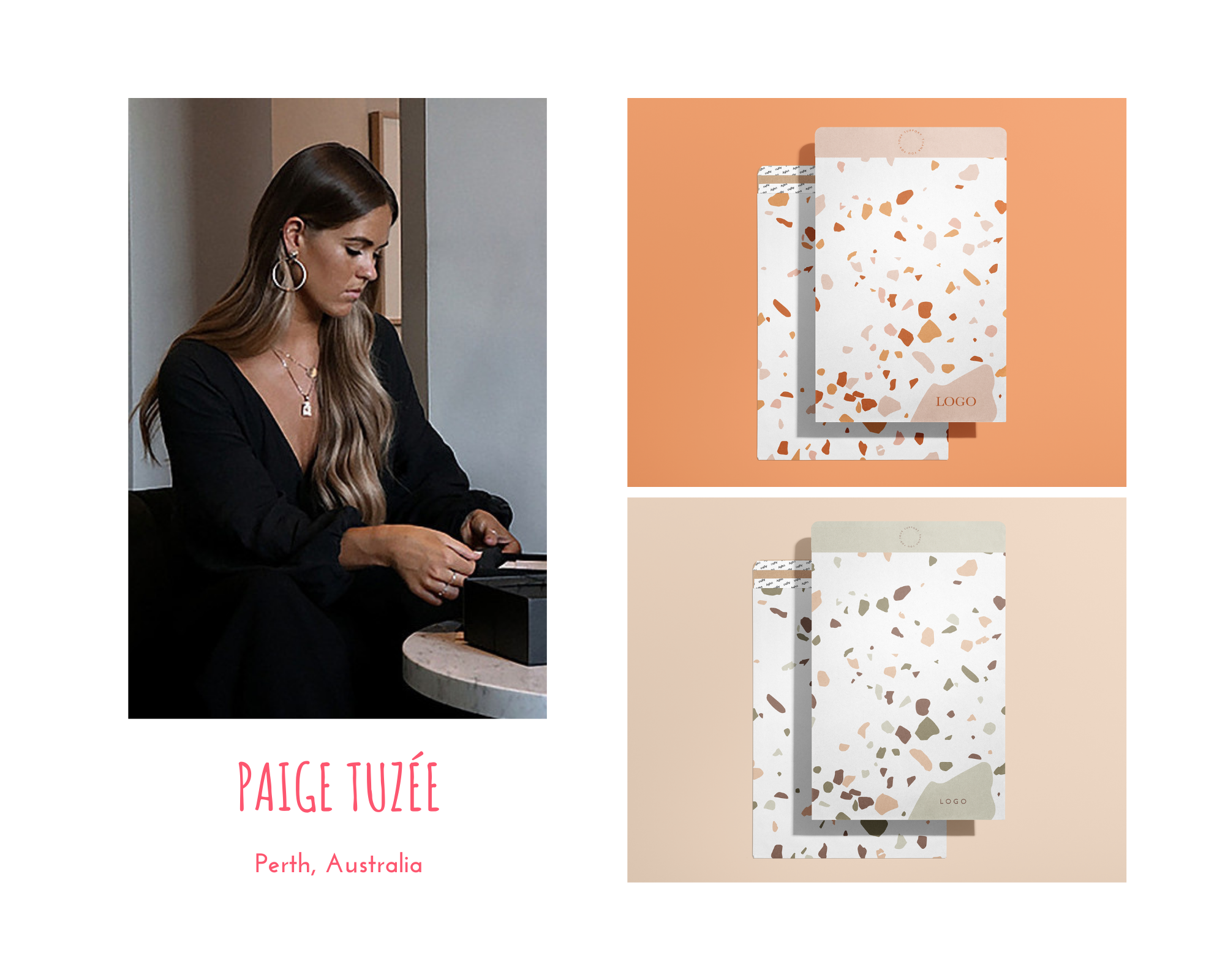 Paige Tuzee is the founder of PTD, a branding design studio in Perth, Australia. She loves to integrate calligraphy, luxury print techniques, textured paper stocks and monochrome details into her work.  Her minimal chic aesthetic makes for an elegant Kraft Mailer template, ready for you to customize.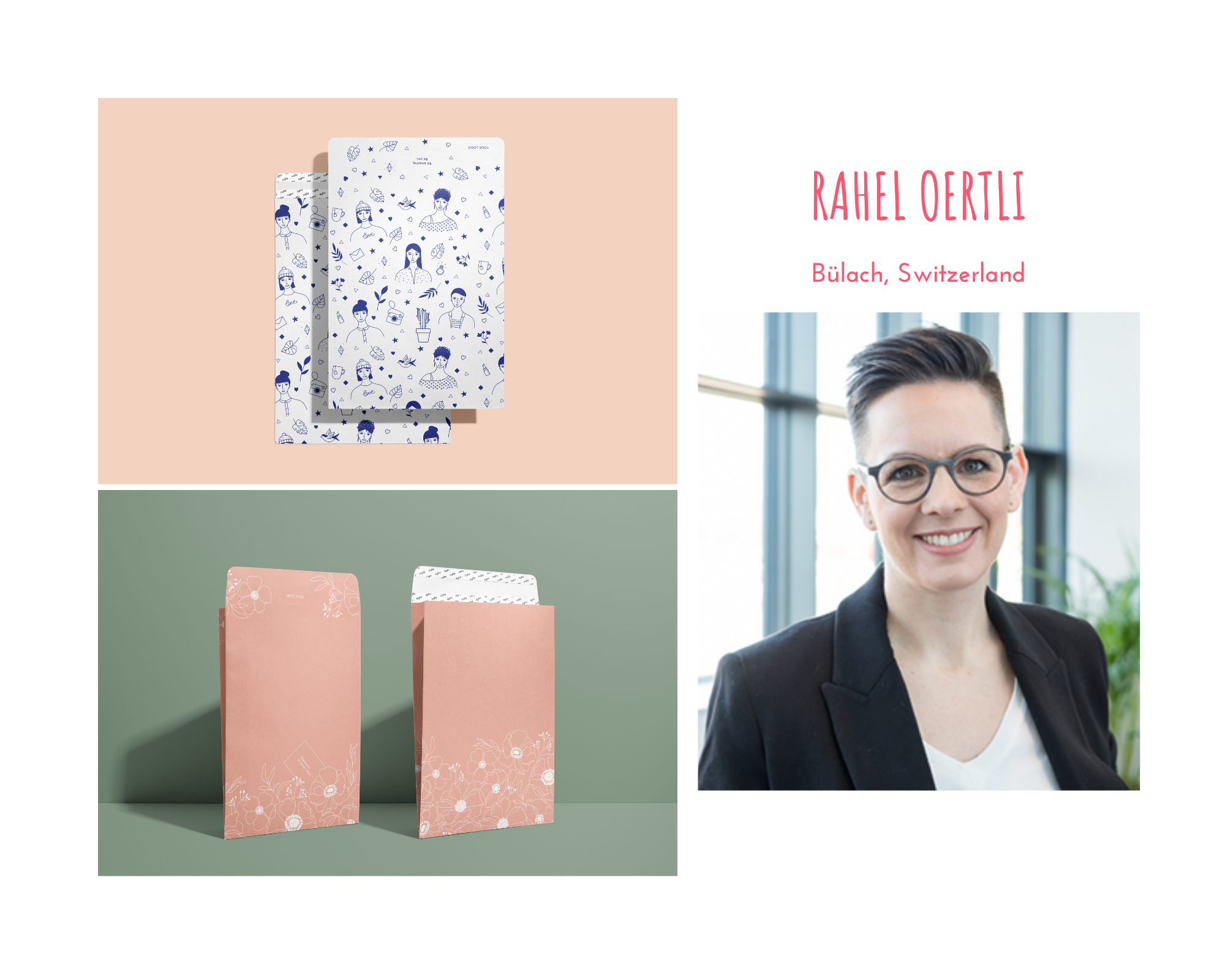 Rahel Oertli is the founder and creative director of Grafikdesign für Dich, a boutique graphics design studio based in Switzerland. Following her passion for minimal design and harmonious colours, Rahel created sophisticated but approachable Kraft Mailer templates for lovers of the aesthetic.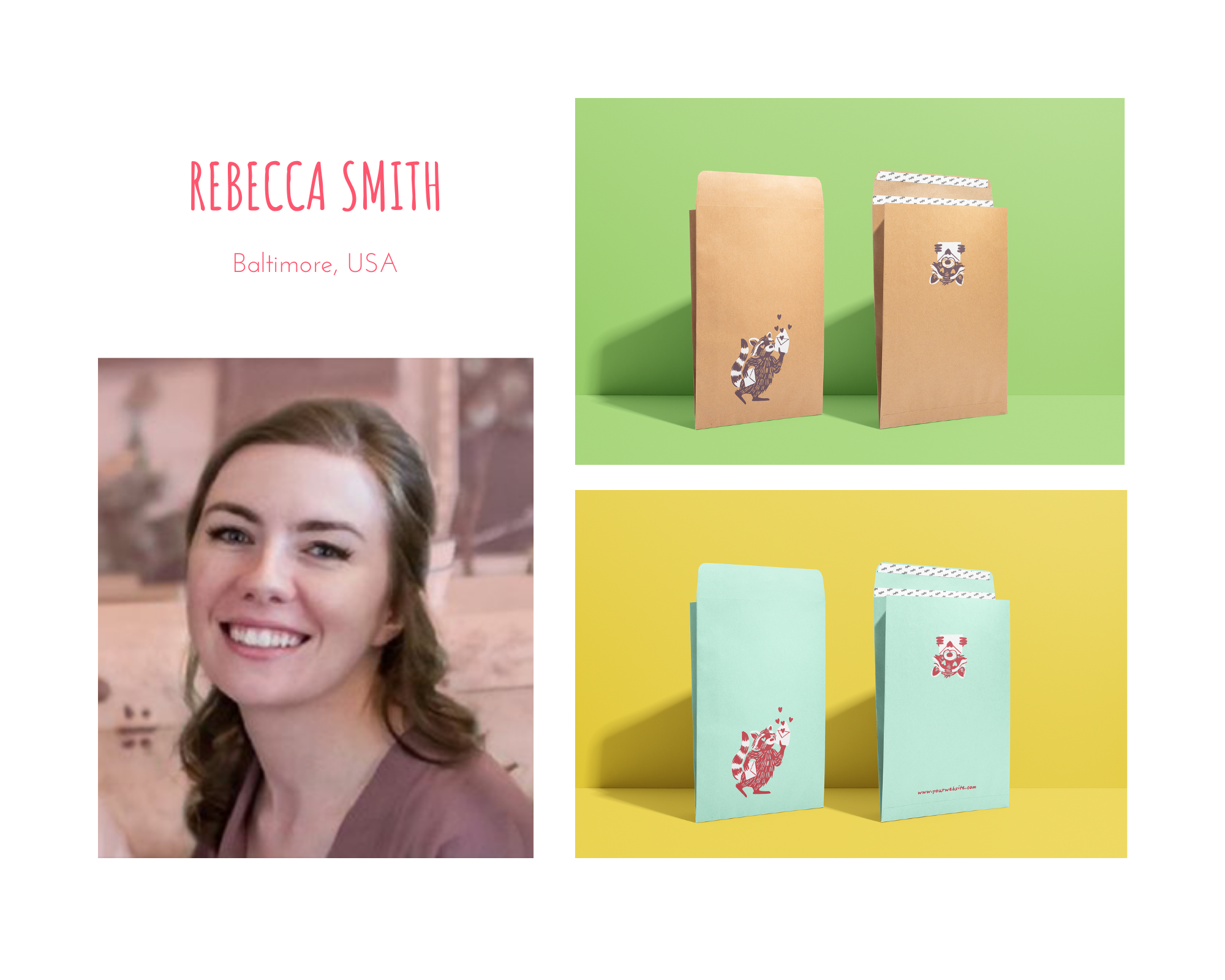 Rebecca Smith is an illustrator and pattern designer based in Baltimore, USA. Her approach features bright, minimal palettes along with beautiful hand drawings. Her fun, illustrated Kraft Mailer templates will draw the biggest smile on the recipient's face!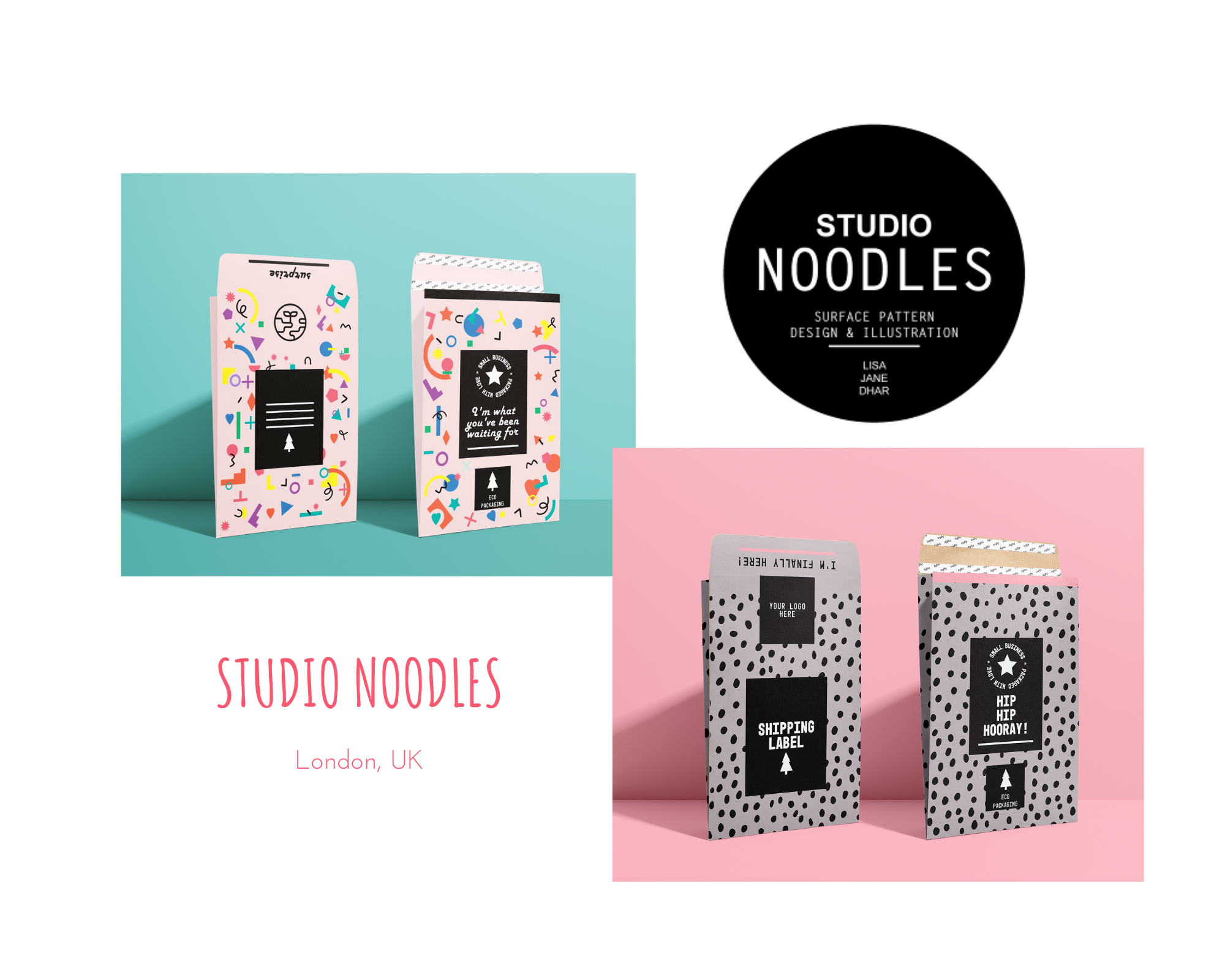 Psychologist turned artist Lisa Jane Dahr of Studio Noodles is a Welsh artist and surface pattern designer based in London, UK. She adores scribbling, drawing, sketching and painting. Lisa's limitless creativity shines through the seriously funky Kraft Mailer templates she designed!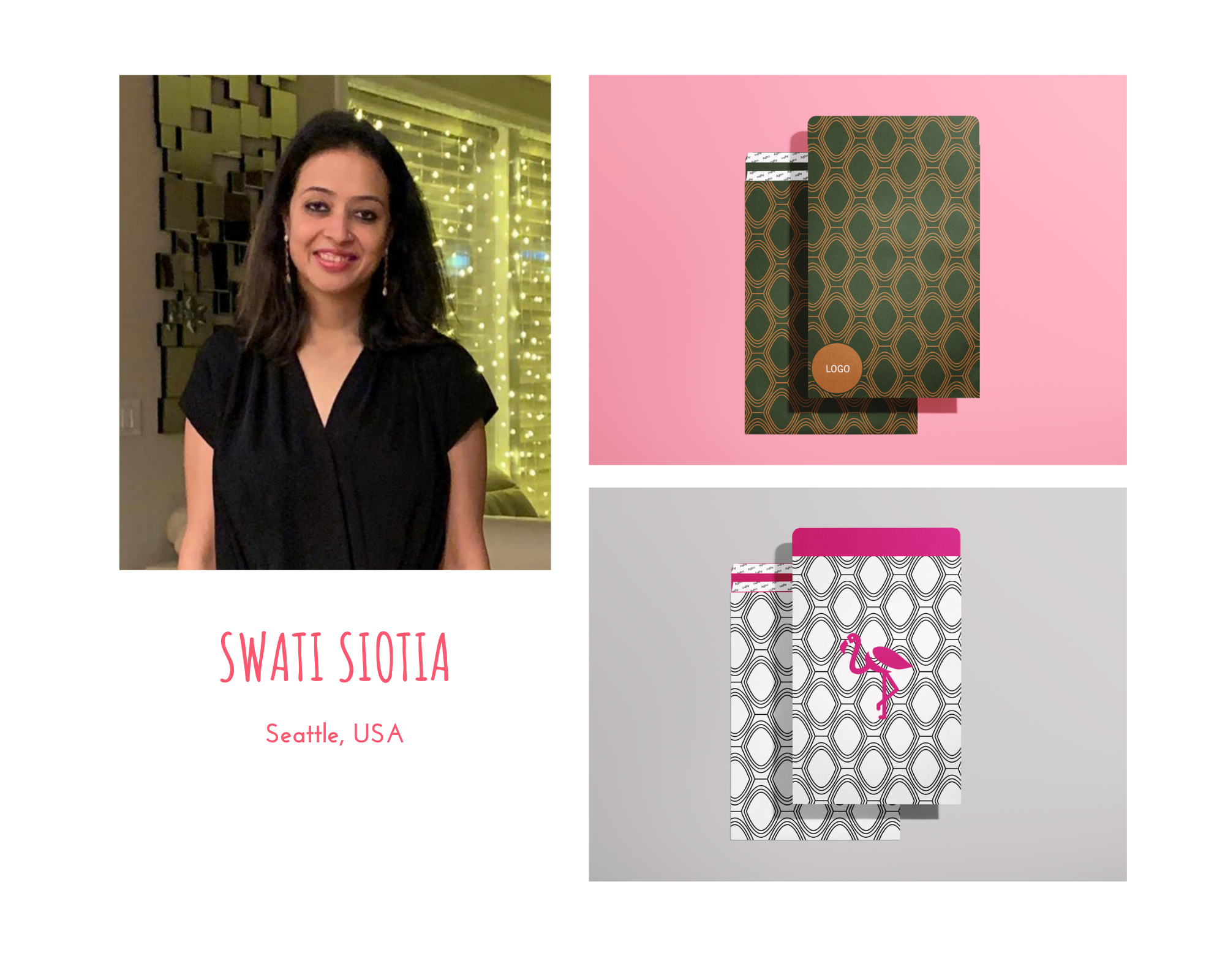 Swaiti Siotia is an Indian surface pattern designer based in Seattle. She has a penchant for bold, floral and textured designs. Swati's Kraft Mailer templates feature attractive geometric patterns. Apply your brand colors to create custom packaging that is both elegant and bold.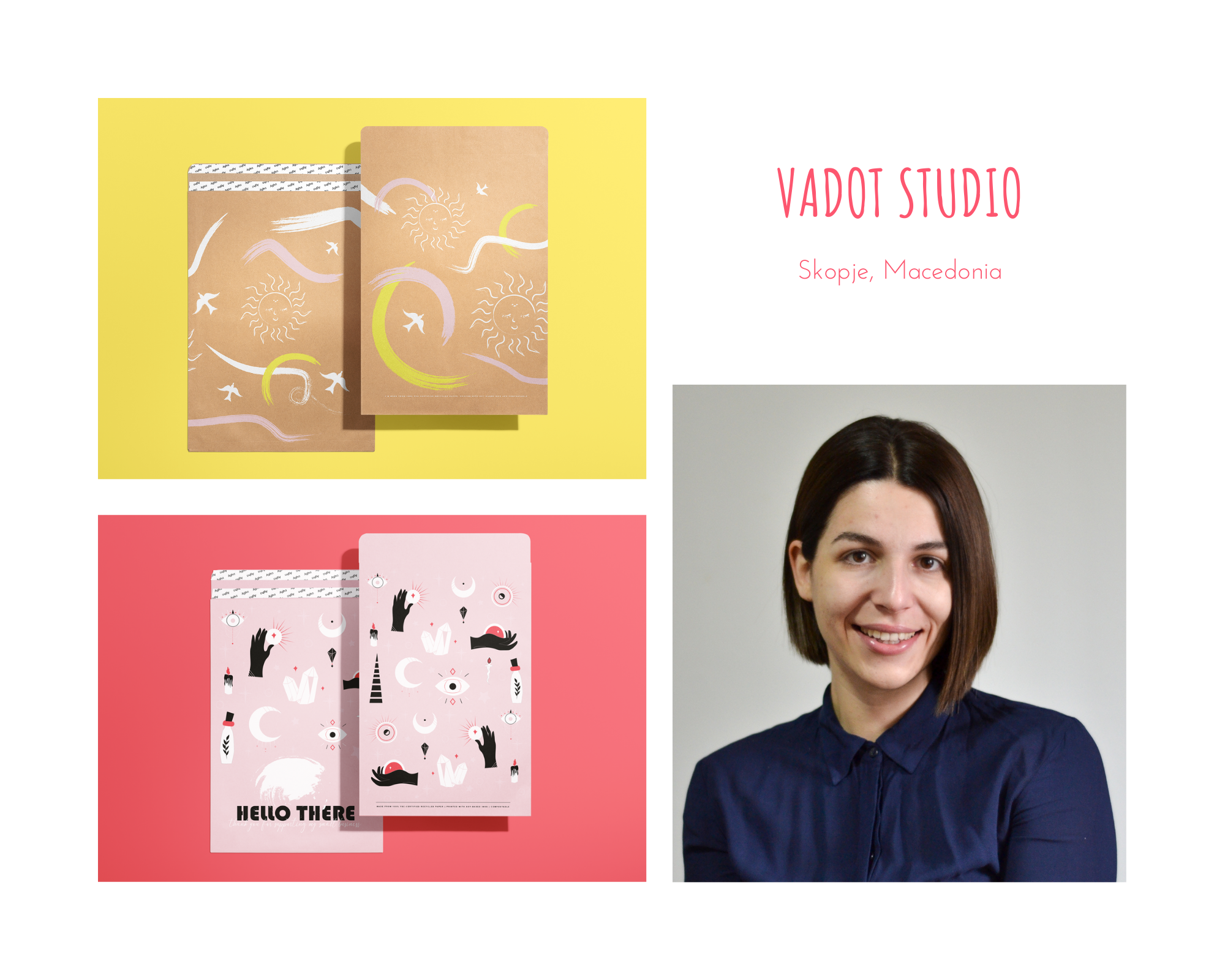 VaDot Studio is a Macedonian branding studio that creates playful, hard-to-forget visual identities. They designed some stunning noissue Kraft Mailer templates, featuring whimsical graphic elements, quirky illustrations and strong typography choices.
---
A bit more about noissue Kraft Mailers: All noissue Kraft Mailers are made from 100% recycled paper that's been Forest Stewardship Council (FSC) certified. They use pantone colors and soy-based inks, or can be printed in CMYK. Our Kraft Mailers are also 100% compostable and recyclable, on top of being completely customizable!
Head to Community Design for Kraft Mailers to see more and start customizing. We can't wait to see your creations with Community Design!