Looking for your next favorite source of design inspiration? Meet Is This Real Life?, an art brand that delves into existentialism and nostalgia with a dash of humor on the side, and if that is to your liking, then you're in for a treat. This Manchester-based art brand was founded by Holly Tudor, an illustrator and designer. A lot of her designs lean towards funky, doodle-like illustrations paired with bold, graphic fonts reflecting funny and relatable remarks, many of which can be enjoyed on a range of products such as t-shirts, bandanas, woven throws, and more.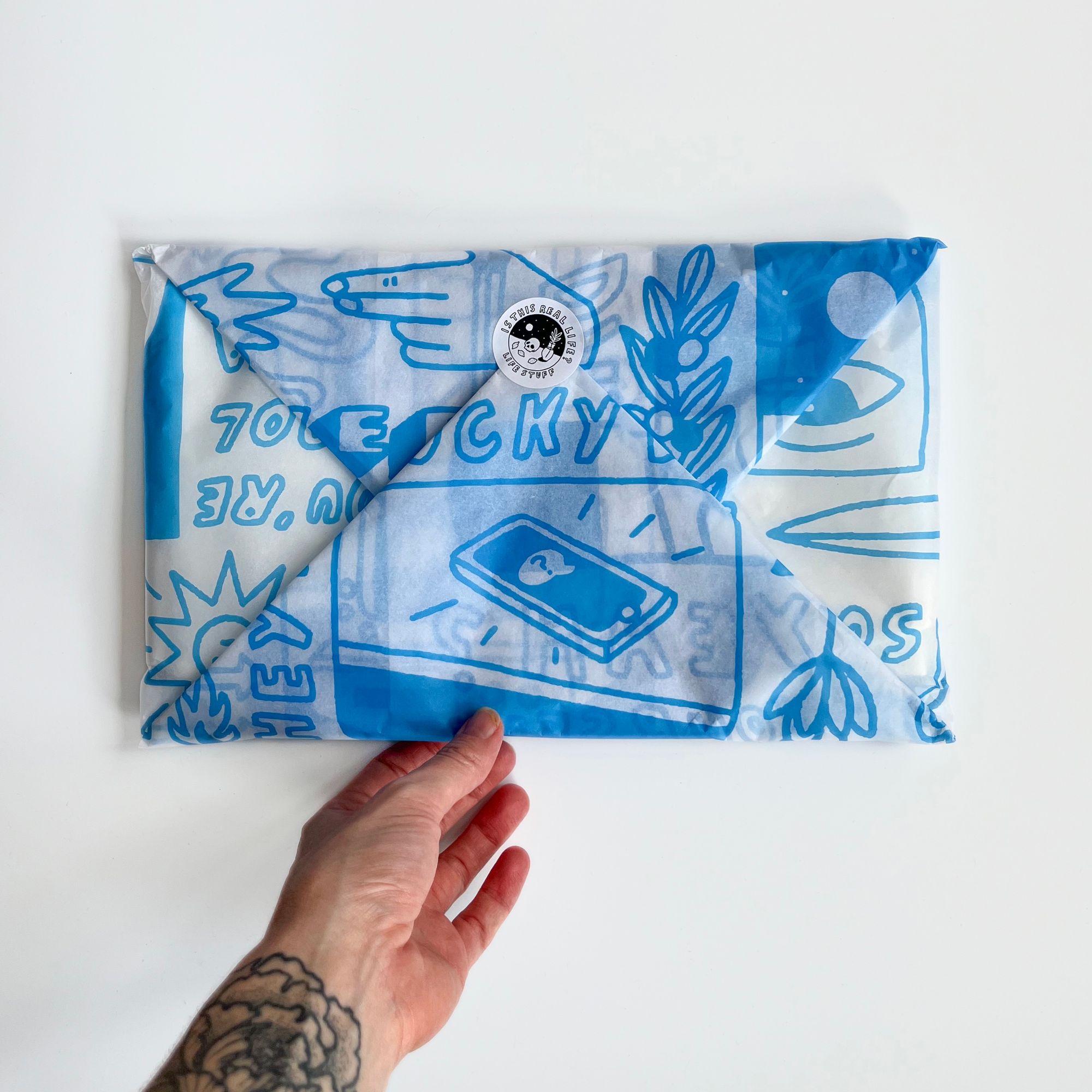 Is This Real Life?, in partnership with noissue, has created packaging that perfectly encapsulates the brand and not only serves a functional purpose to keep the products secure but also keeps them looking presentable in order to create an unboxing experience for their customers like no other. For more about ITRL's brand story, design process, and packaging journey with noissue, read on!
Tell us a bit about your brand, introduce it to the world!
I started ITRL in 2021, during a pandemic lockdown, as a way to express my own feelings of existentialism and nostalgia for the everyday normality which we had all lost. I was really expressing myself in the only way I knew how - which was art and humor - and at the time I didn't realize how many people would identify with the weird thoughts inside my head.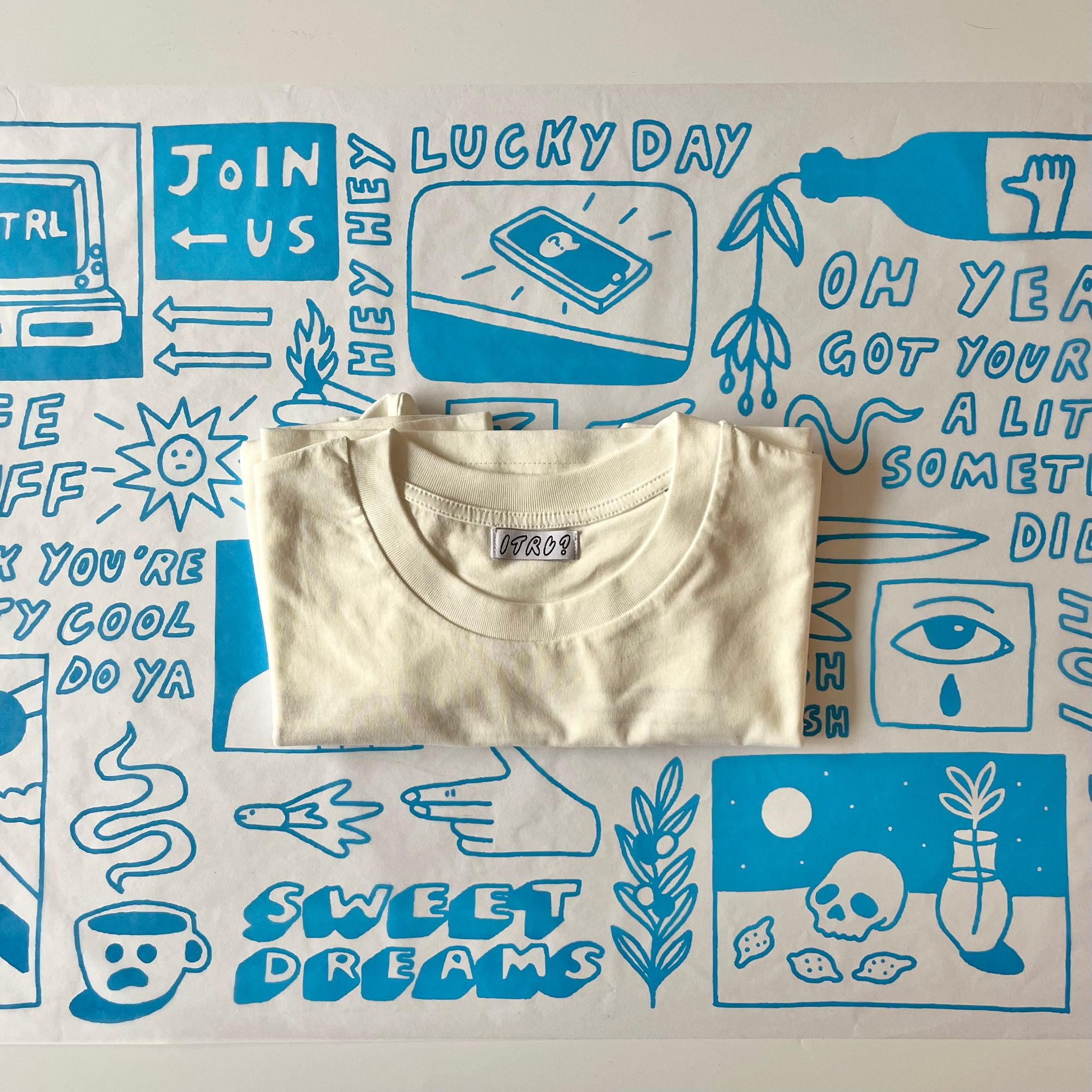 Since then I've really enjoyed the process of turning the inner workings of my brain into tongue in cheek aesthetic but functional items that add a little humor and color to your space. I call it all "Life Stuff" because that sums it up the best to me.
Tell us about the design for your packaging and how you're using them?
The design I'm using for the packaging is basically just an amalgamation of a few of my favorite designs and doodles from the last year or so, with some sassy little comments thrown in there. I love the idea that the packaging is talking to you, like everything you buy from ITRL has a personality of its own.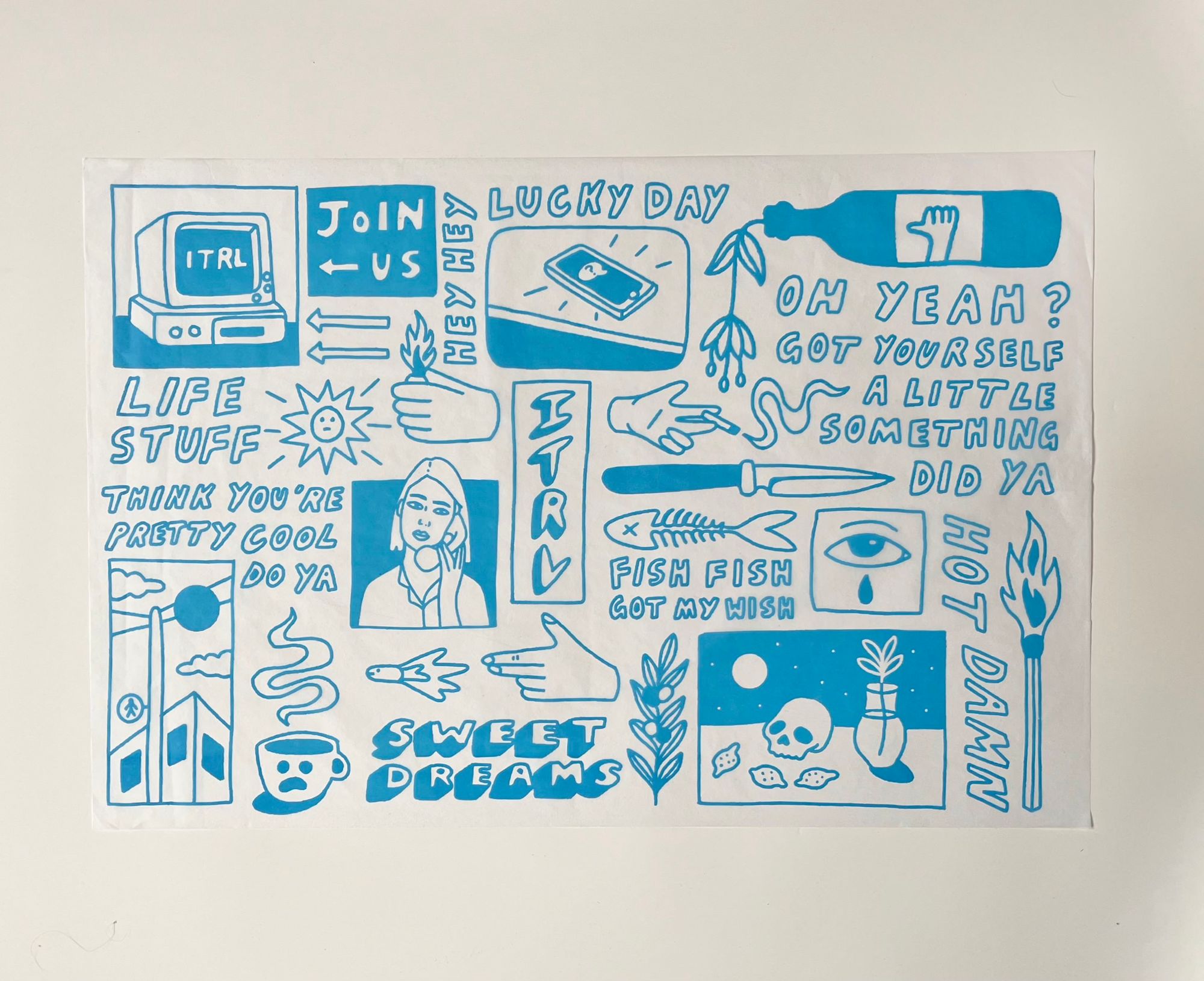 What made noissue a good fit for your packaging?
I always look to noissue for my packaging because it takes the stress out of sourcing sustainable items and I know that everything I buy is going to be of the best quality and look amazing. The design process is so simple and self explanatory and gaining back that little bit of time and reassurance is so important when you're a small business.