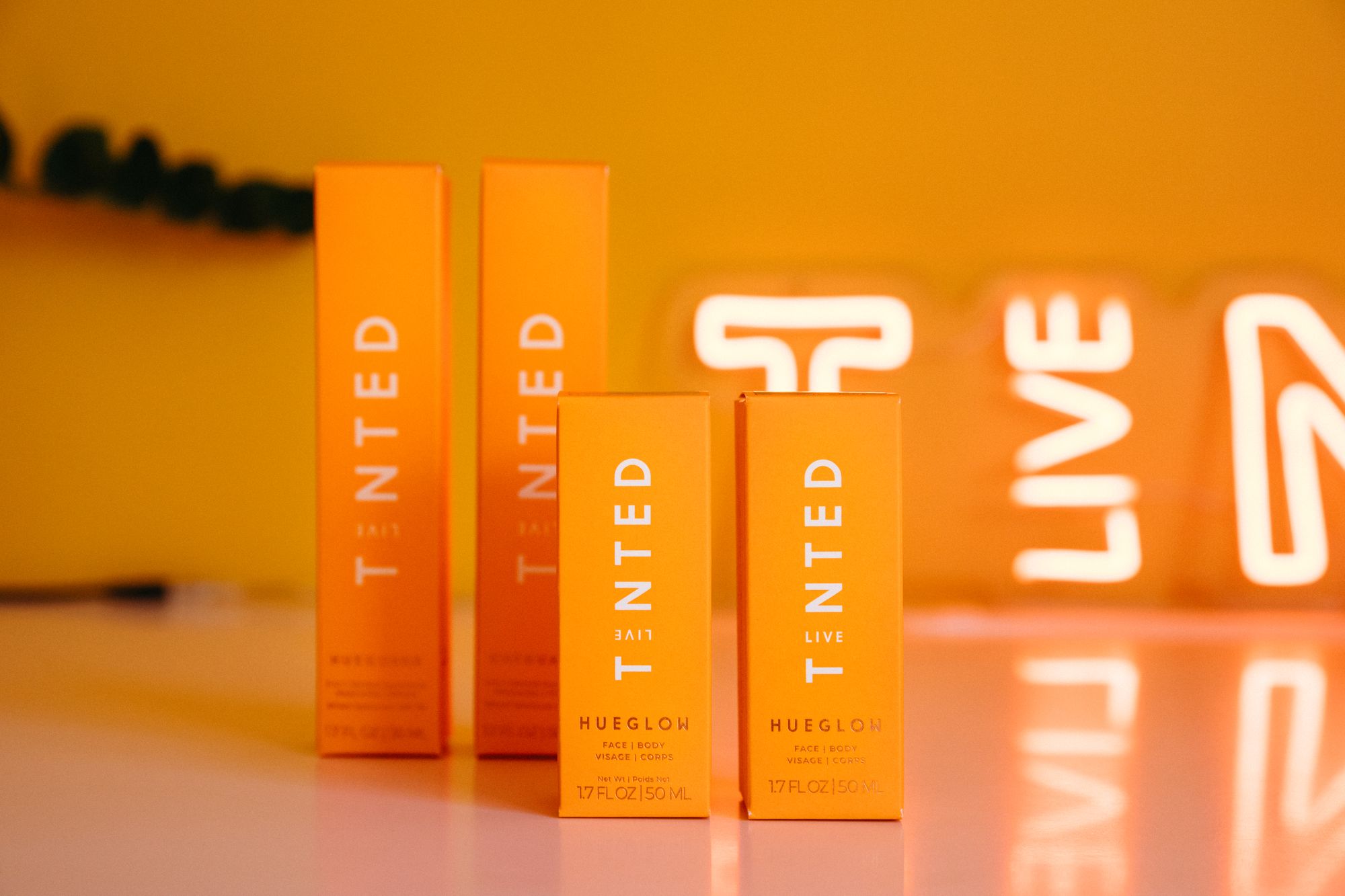 It's no secret that the beauty industry is constantly evolving, and in today's time, you could say that it's better than ever. With countless brands to discover that have the best possible solutions at hand—and only a click away at that—achieving that glowy and healthy-looking skin has never been easier.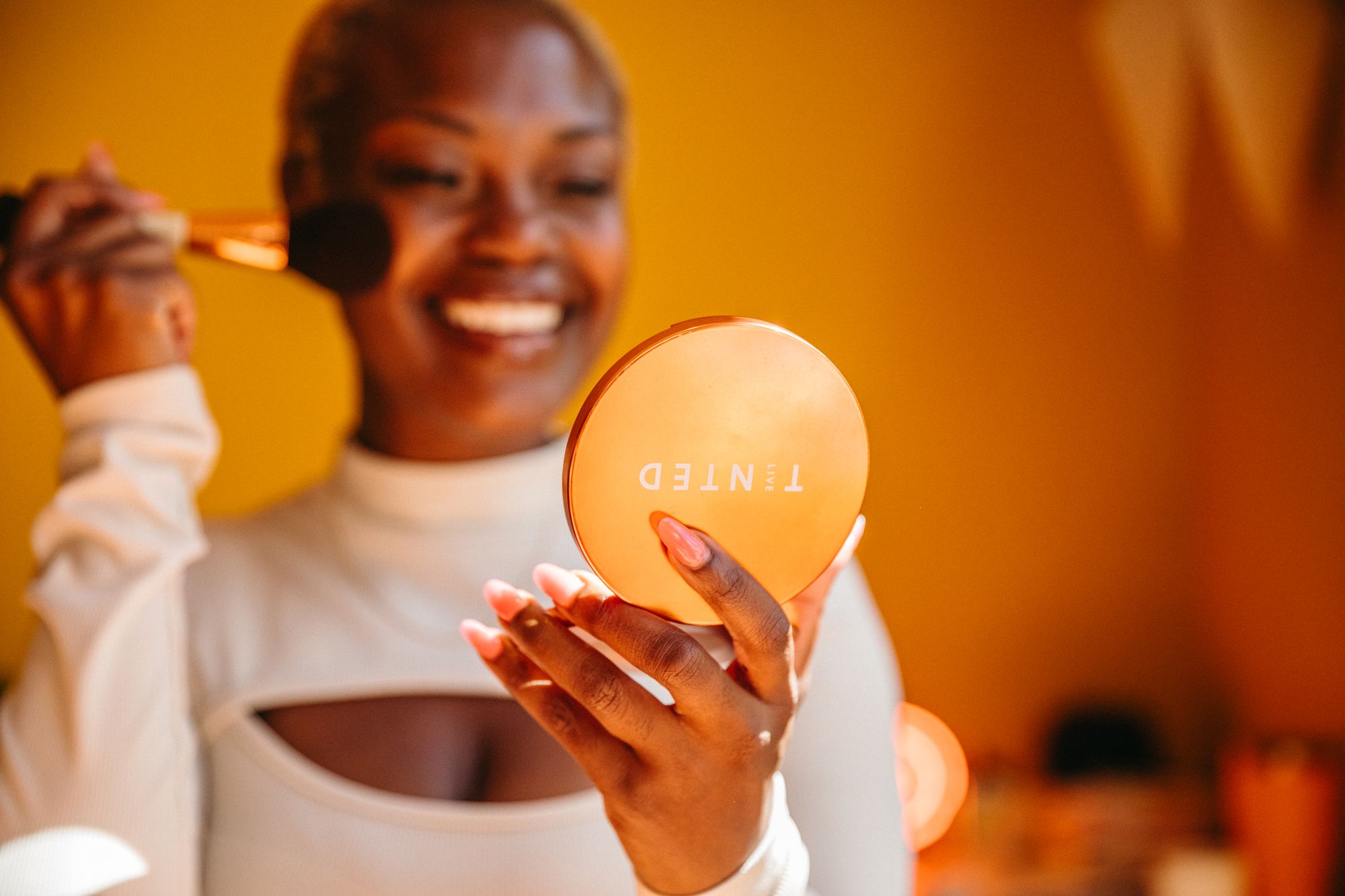 Decades of beauty practices that only cater to a small percentage of people have pushed many others to create solutions on their own. A good example of this is the 2015 viral video that became the talk of the beauty community and has since changed the perspective of many makeup enthusiasts. It was by Live Tinted founder Deepica Mutyala.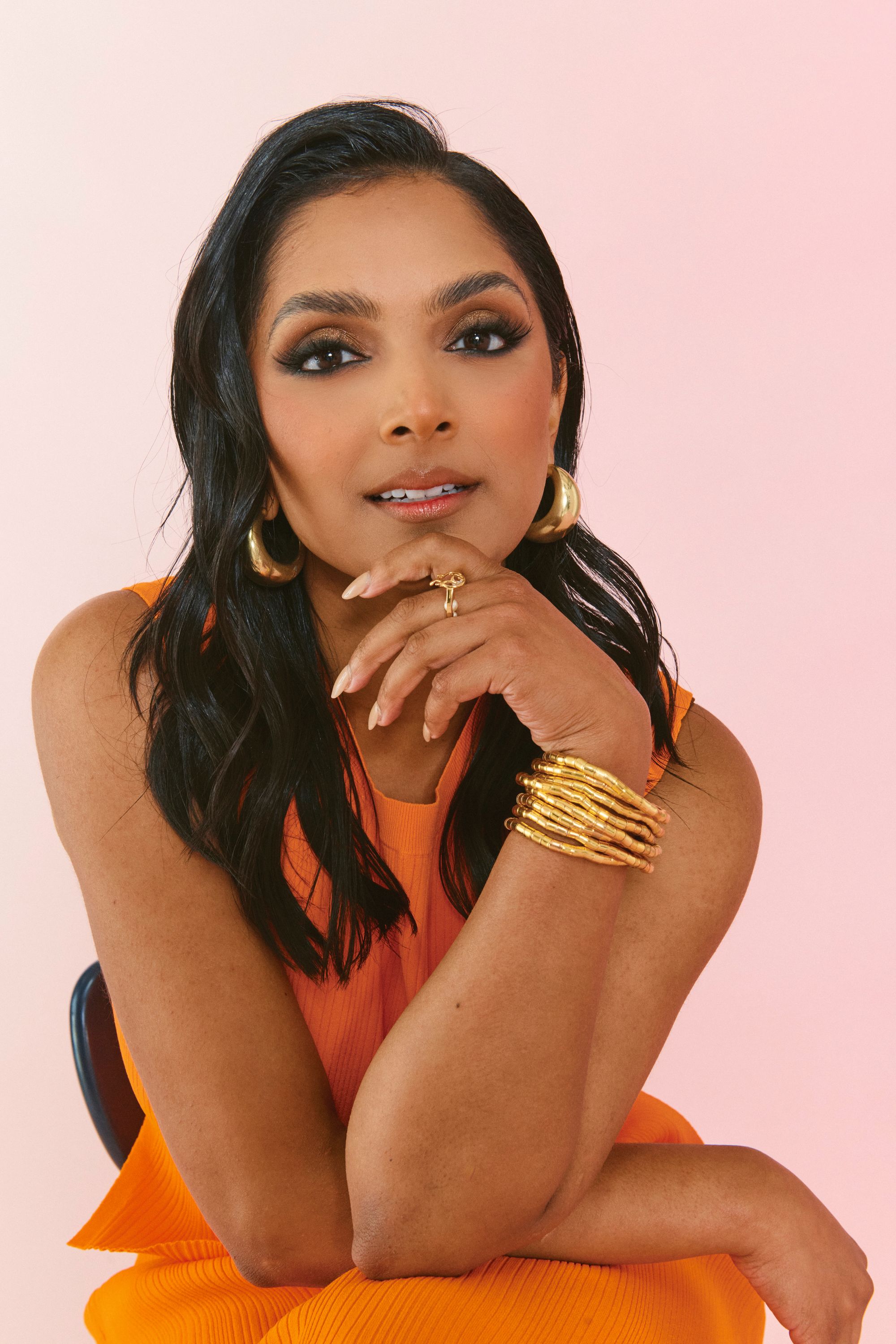 "Since I was young, it was always my dream to start a beauty brand that would broaden what was considered beautiful. And in 2015, when a video of me color correcting my dark circles with red lipstick went viral, I realized there still wasn't a brand out there where everyone felt seen. So I quit my job to create it. Enter, Live Tinted."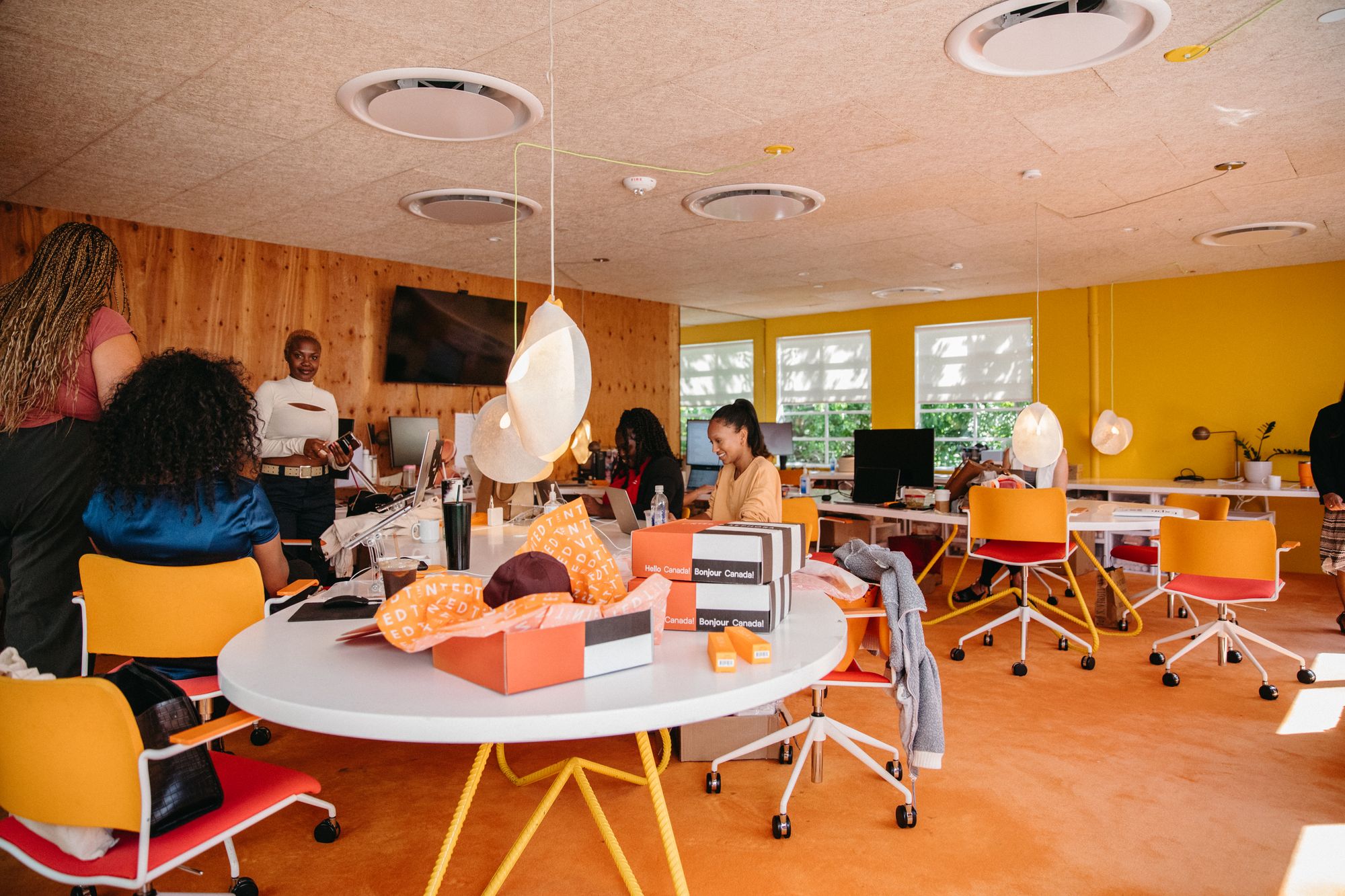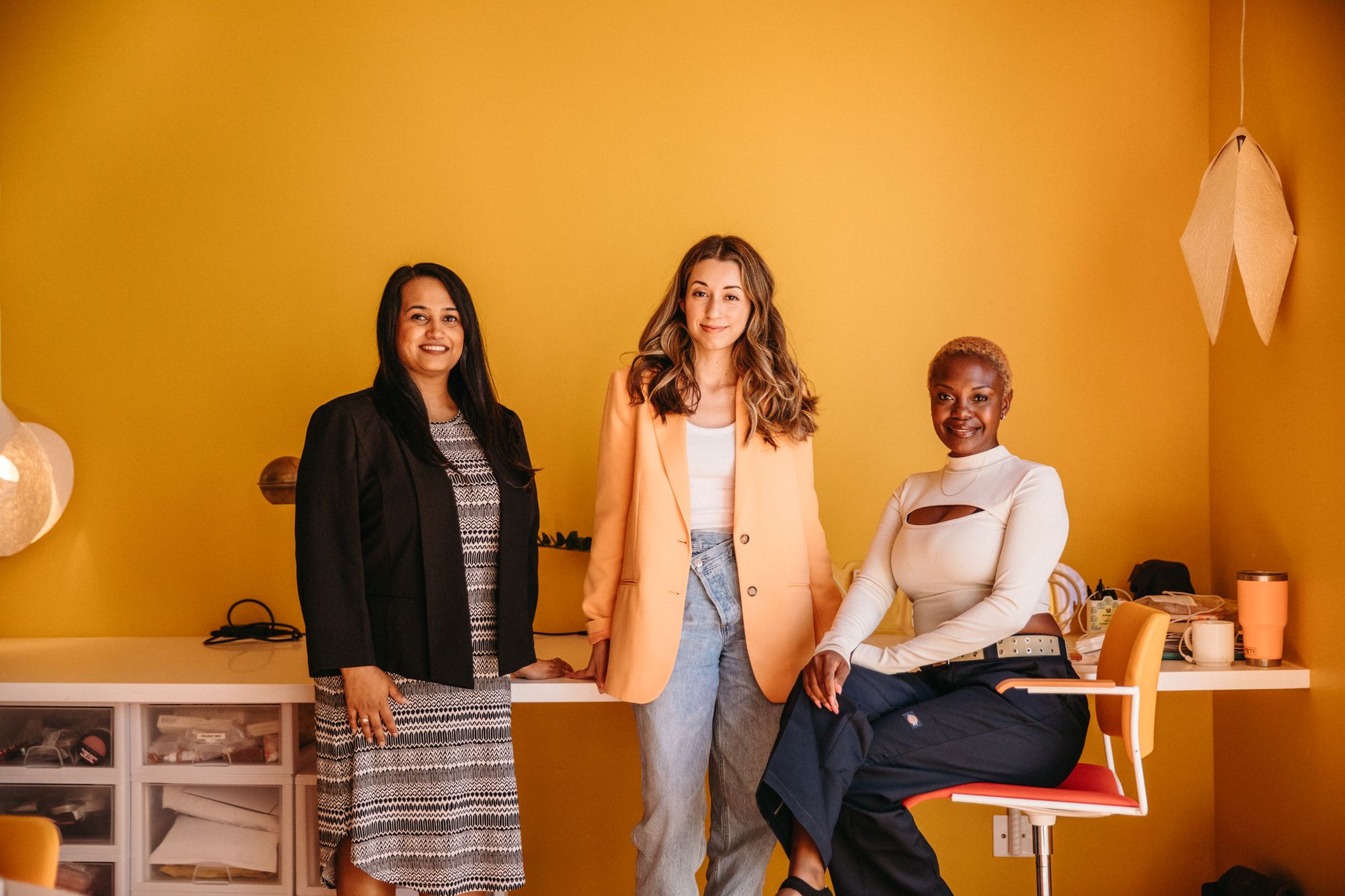 Pushing the boundaries of what beauty is is what Live Tinted is for. The brand was founded in 2018 by South Asian beauty influencer and entrepreneur, Deepica Mutyala. As a woman of color, Deepica first and foremost understood the struggles of making it work with the few options there are in terms of beauty products, both cosmetics and skincare. So to provide access to products that answer the needs of many, she then started her own brand, Live Tinted.
"We're here to solve unique beauty concerns for all skin tones. That means clean, hyperpigmentation-focused beauty essentials and makeup that's bold enough to show up on everyone."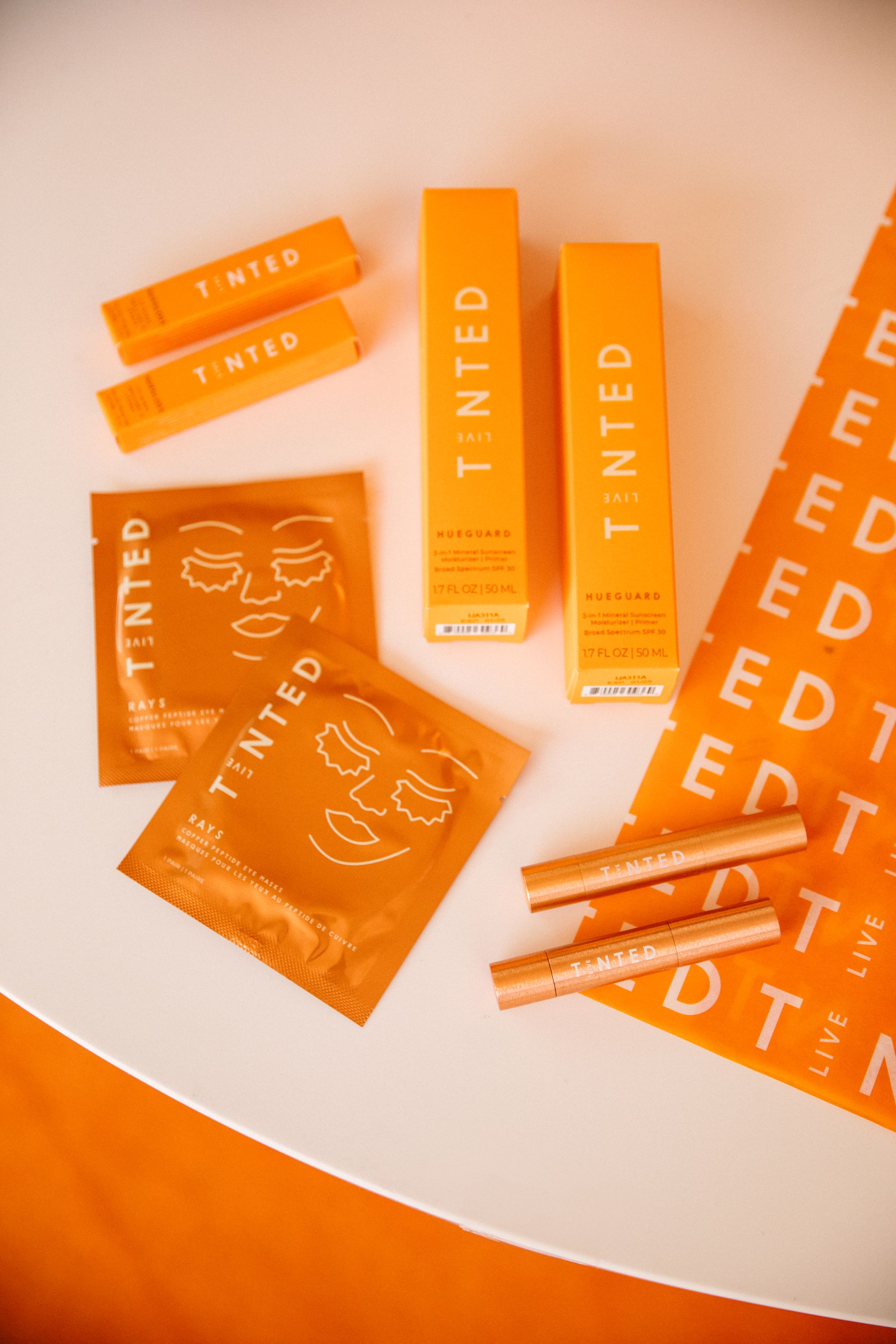 Not only are Live Tinted products effective solutions and high-quality products, but they are also clean, vegan, fragrance-free, and cruelty-free—the best of both worlds. And now, due to the high demand for their products from supporters and enthusiasts across the globe, Live Tinted is on the move to make that happen. To start it up, they recently launched their much-awaited partnership with Sephora Canada, and to commemorate the event, they collaborated with noissue for their custom mailer boxes and custom tissue paper.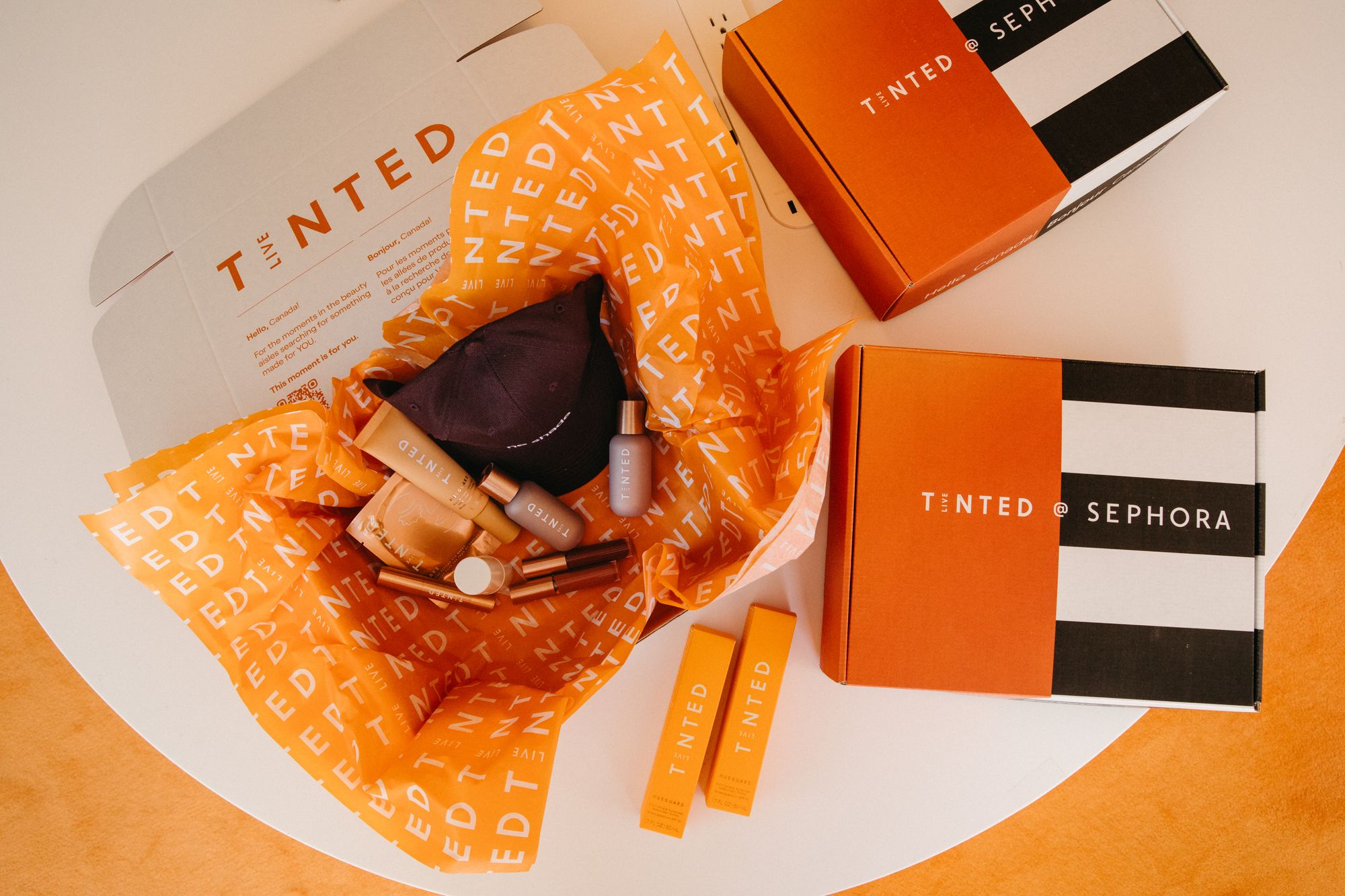 "We've created these really beautiful influencer and press mailers to celebrate the long-awaiting launch of Live Tinted into Sephora Canada. Our team was able to use our signature colors in combination with Sephora's iconic black and white stripes in a really fun way to signify the launch and partnership. On the inside of the box, I've left a special message for our community to hold onto this moment of more representation in the beauty aisles. Everything we do at Live Tinted is a celebration of our community, and this mailer is an extension of that mission to make them feel seen and heard."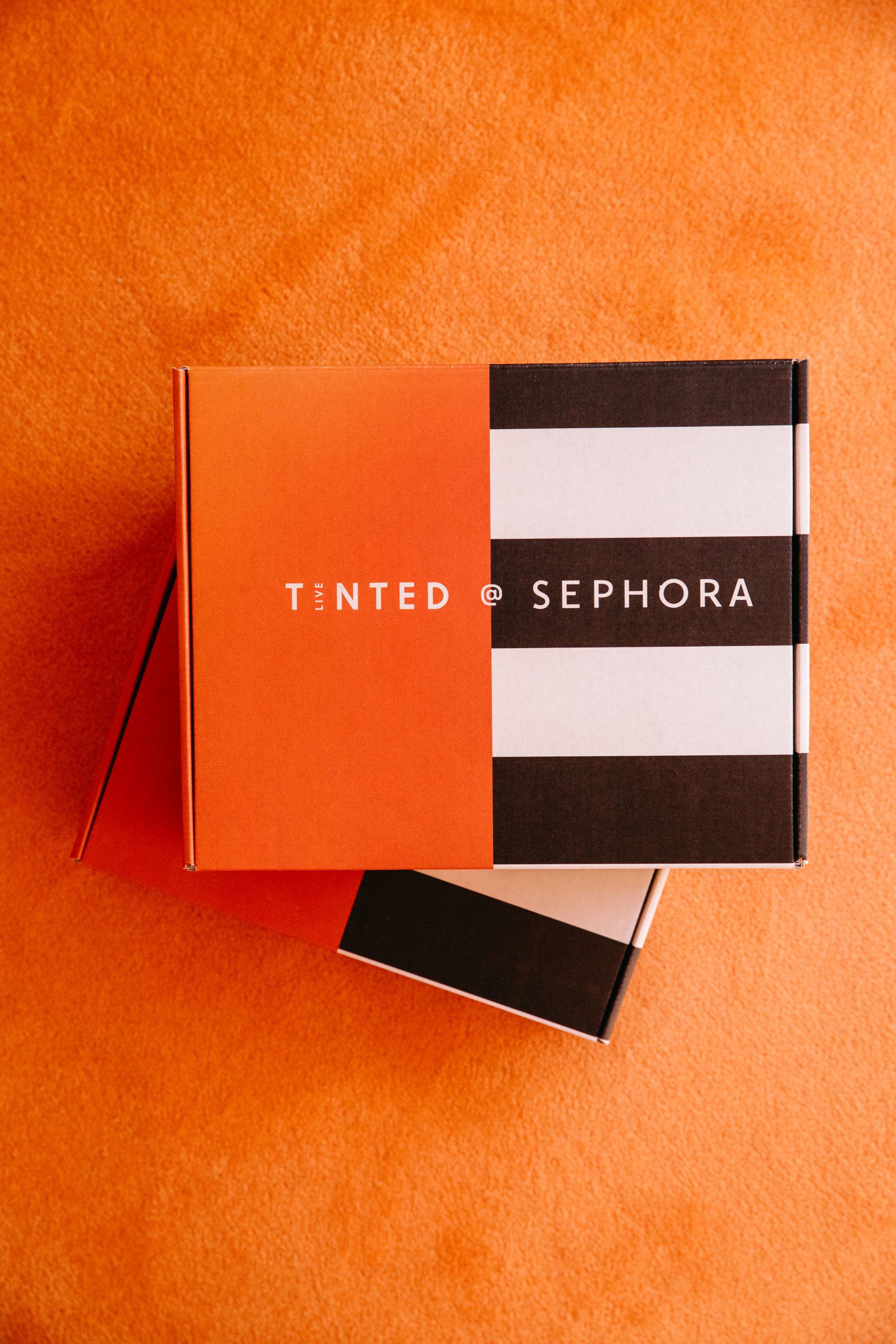 In addition to the intricate on-brand design of their custom mailer boxes, they also incorporated a special QR code made by Tapkit that leads straight to their page on Sephora Canada. These boxes are made from FSC-certified recycled materials that can be composted or recycled curbside after use.
Live Tinted also uses our custom tissue paper, designed with their signature warm orange color and patterned with their brand logo—an effortless design approach that easily and effectively highlights the brand. This tissue paper is made from FSC-certified recycled paper and printed with non-toxic, soy-based inks, making it 100% compostable once it has served its purpose.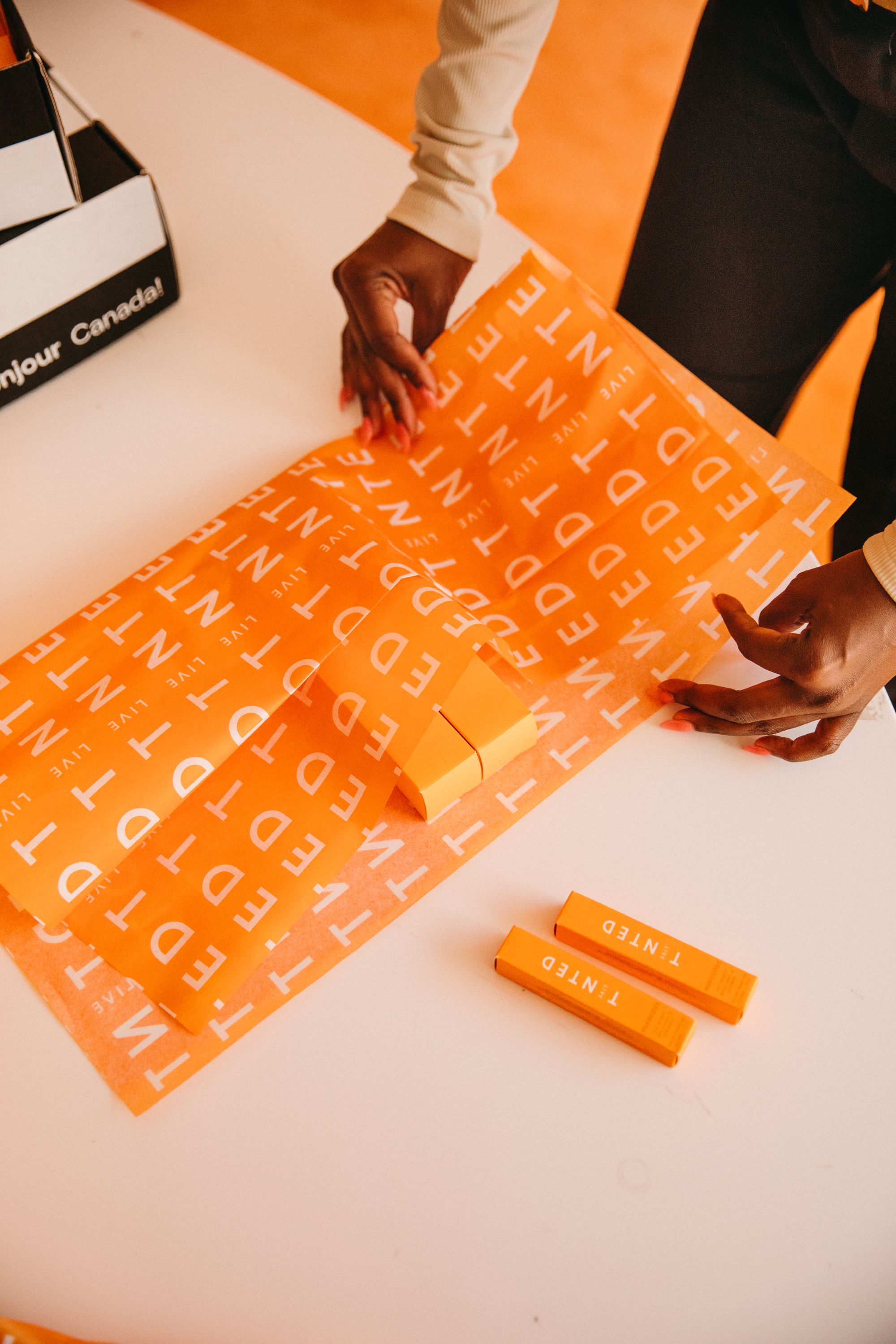 "As a growing vegan, clean, and cruelty-free brand, it's really important to us to eliminate things that are bad for humans and bad for the environment, and noissue's commitment to sustainability made them the perfect packaging partner to celebrate this special moment with!"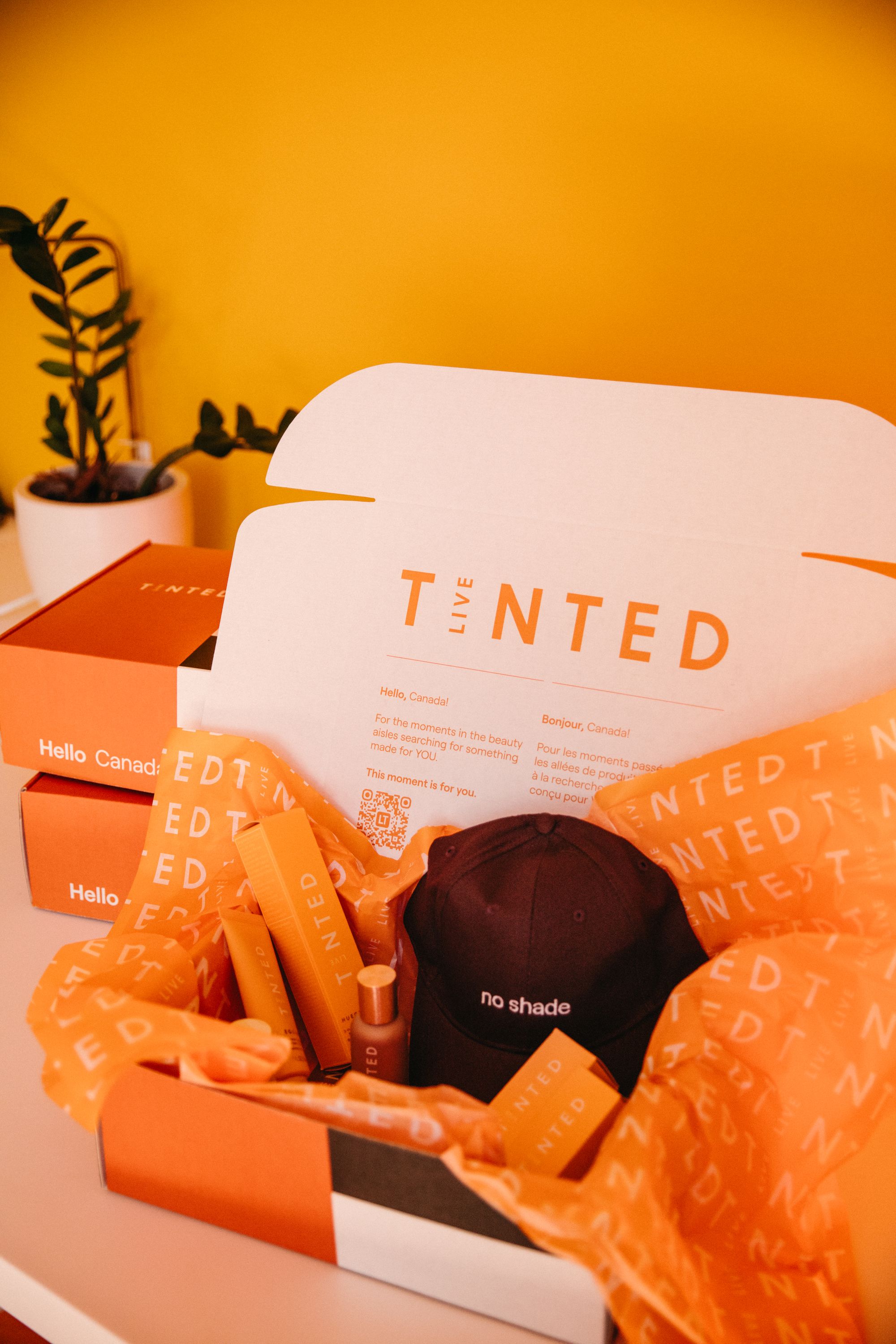 Check out the collection of beauty and skincare products that Live Tinted offers on their site here, or visit them at Sephora Canada, Ulta Beauty, any Ulta Beauty at Target, and Cult Beauty stores near you or online.