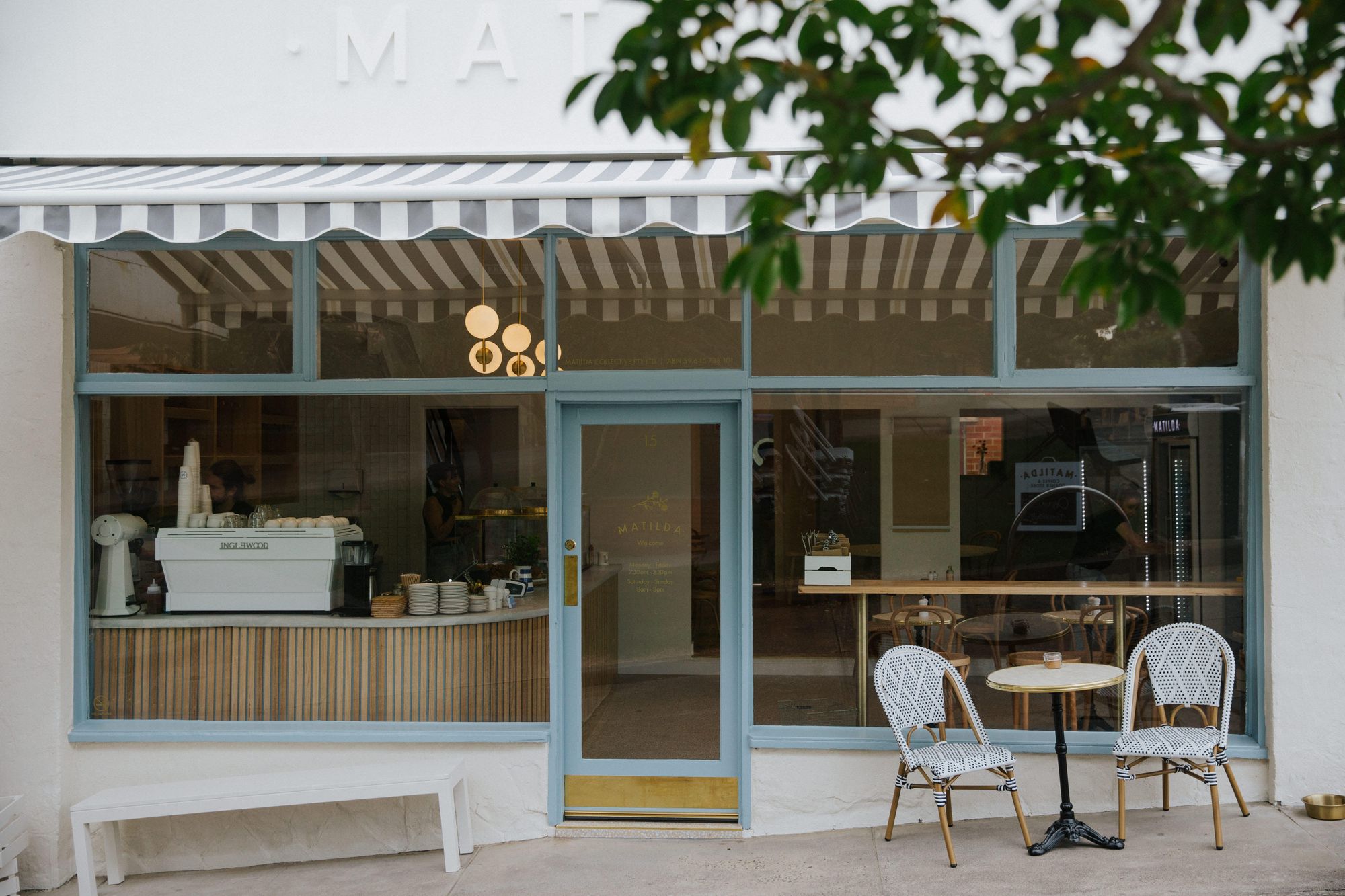 A cute little café is just around the corner at Mont Albert North. With its powder blue, pale gold, and warm wood palette and French-inspired aesthetics, Matilda is sure to be your next favorite go-to café. Dine inside the café for an intimate brunch, or have a fun picnic out under the umbrellas or in the yard under the trees—the choice is yours!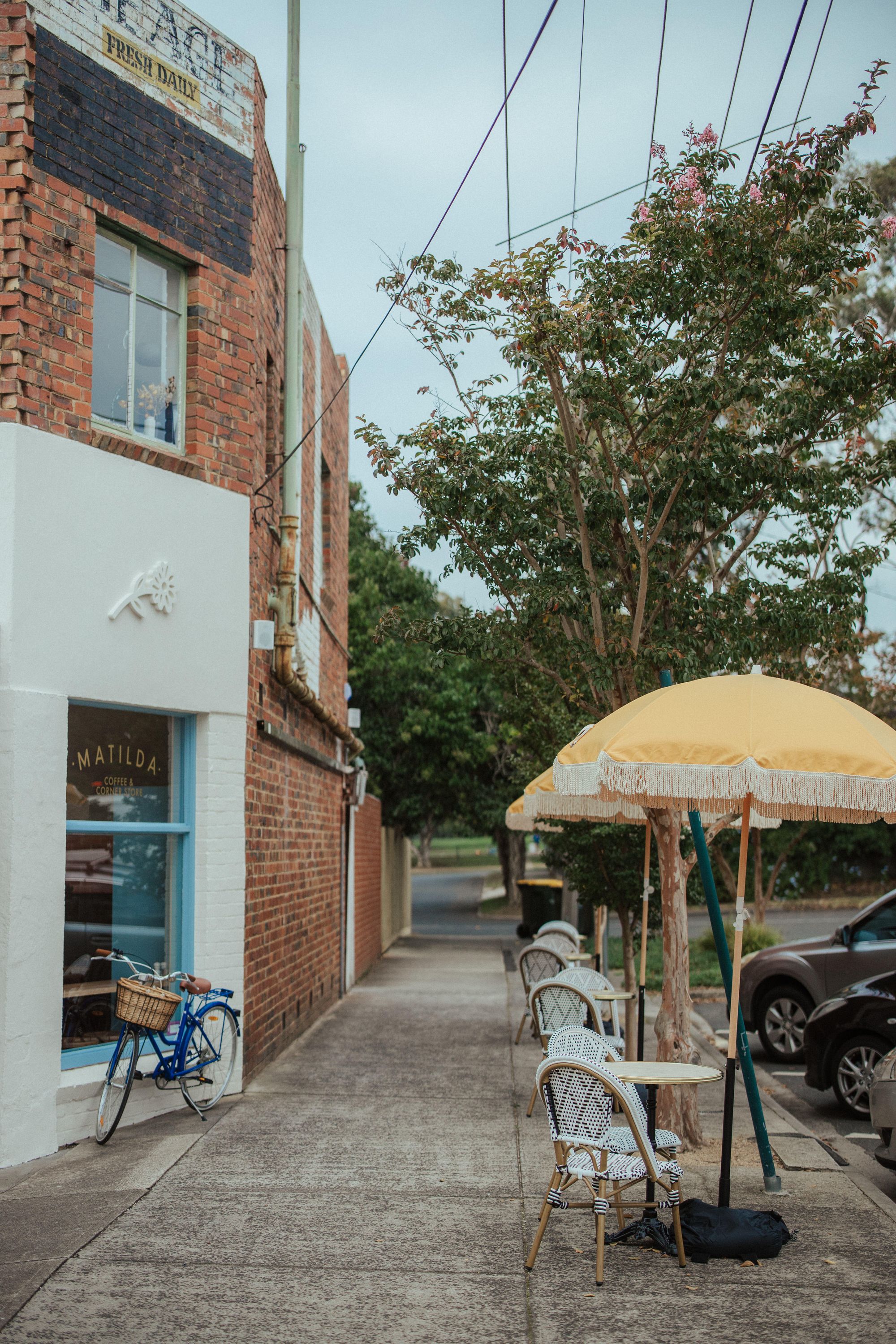 In 2021, Jacinta Price co-founded Matilda. The café and corner store were influenced by her travels around France, which is evident in the interior and exterior designs, menu, and branding. What their patrons love about Matilda is their selection of food that caters to all food lovers: vegans and non-vegans alike.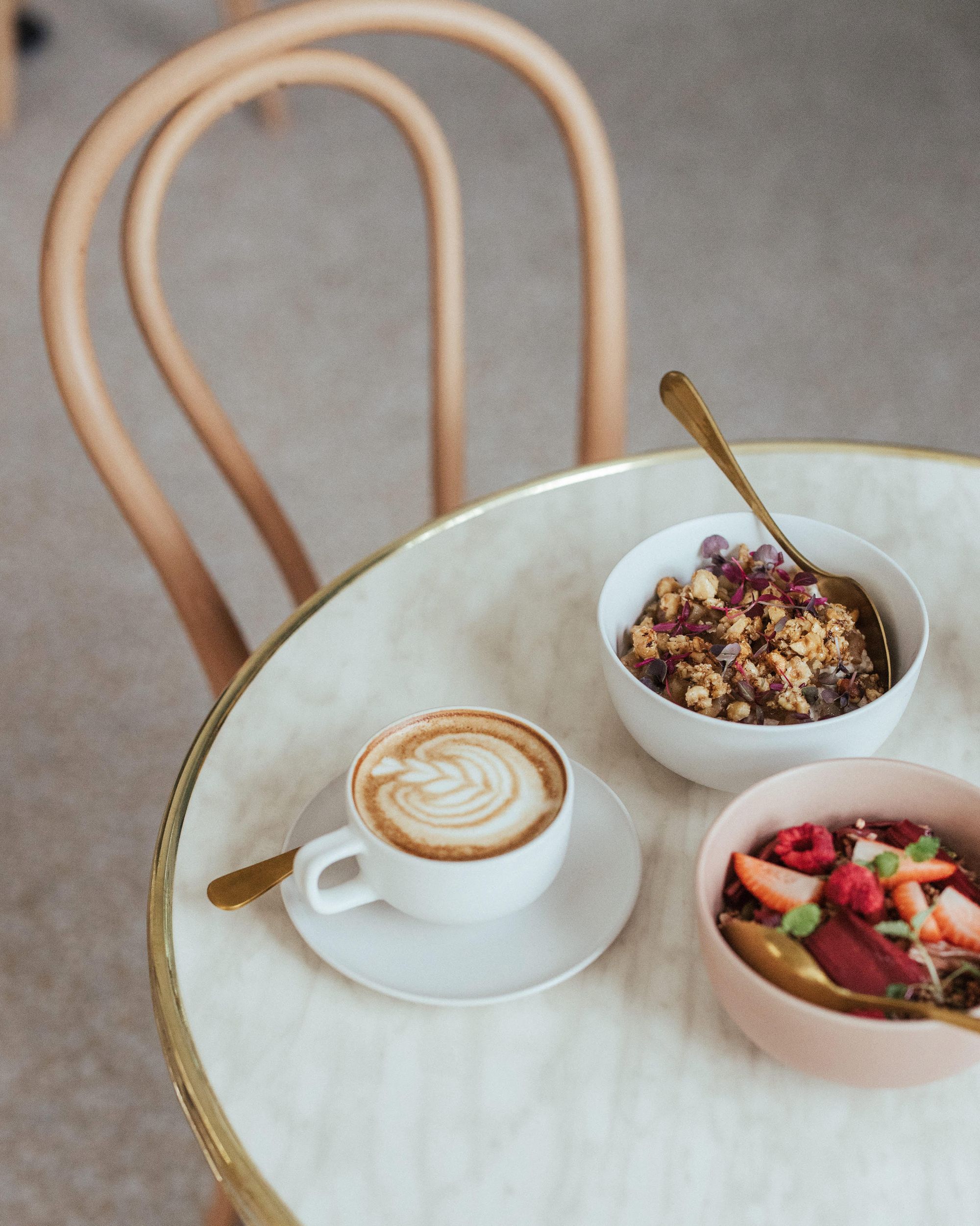 Most of what they serve is also homemade, especially their sandwiches, pastries, and cakes. And in support of local artisans, Matilda provides a space to showcase and offer their products, such as homewares, candles, cookbooks, and more.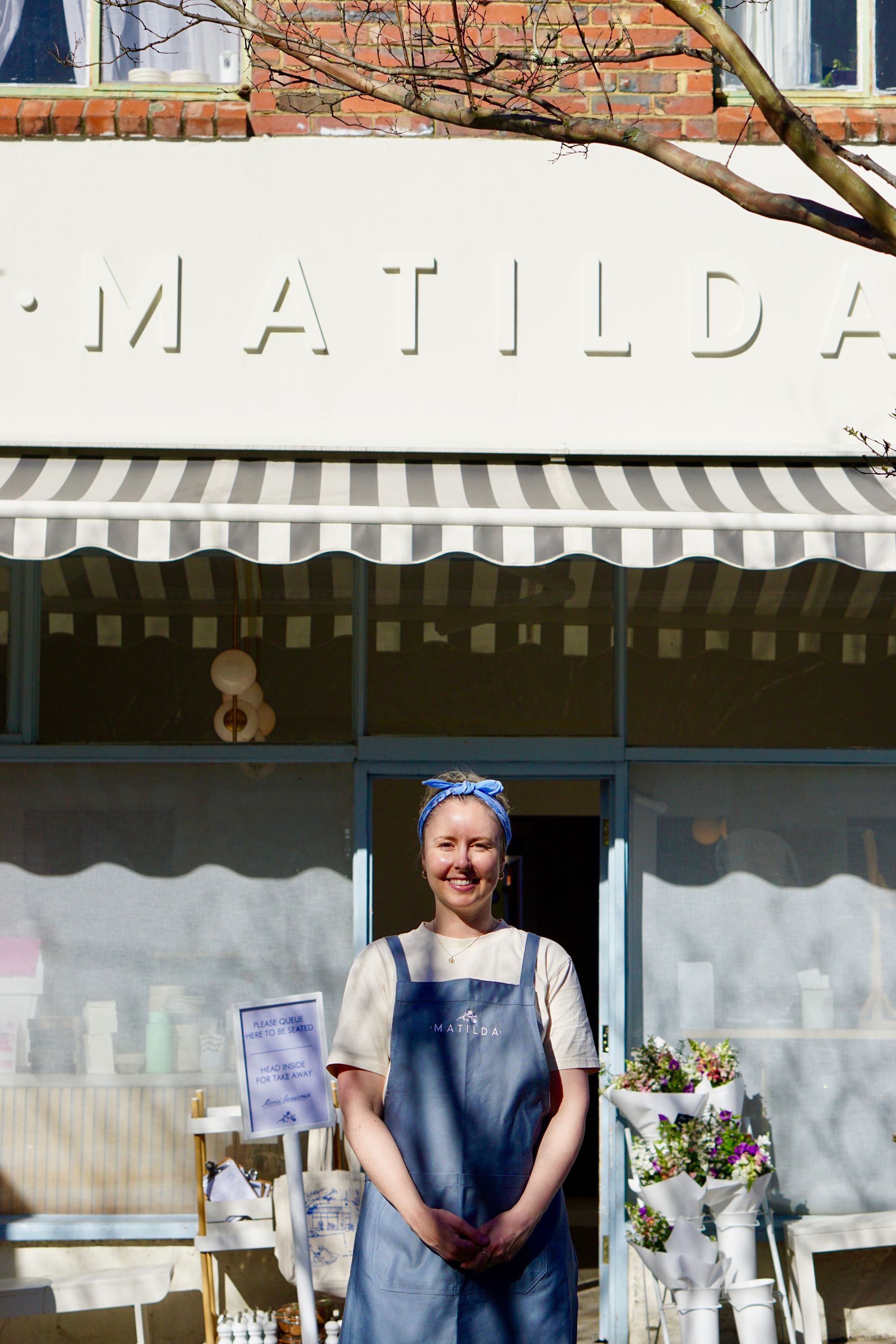 With the utmost attention to detail, Matilda incorporates their signature style into their packaging and collaborates with noissue to achieve that with branded and sustainable packaging. Matilda chose to implement their brand's elements on compostable and recyclable packaging, so not only do they achieve seamless and effortless branding in every serving, they can also worry less about disposing of them after each use. Read on for more about Mont Albert's Matilda!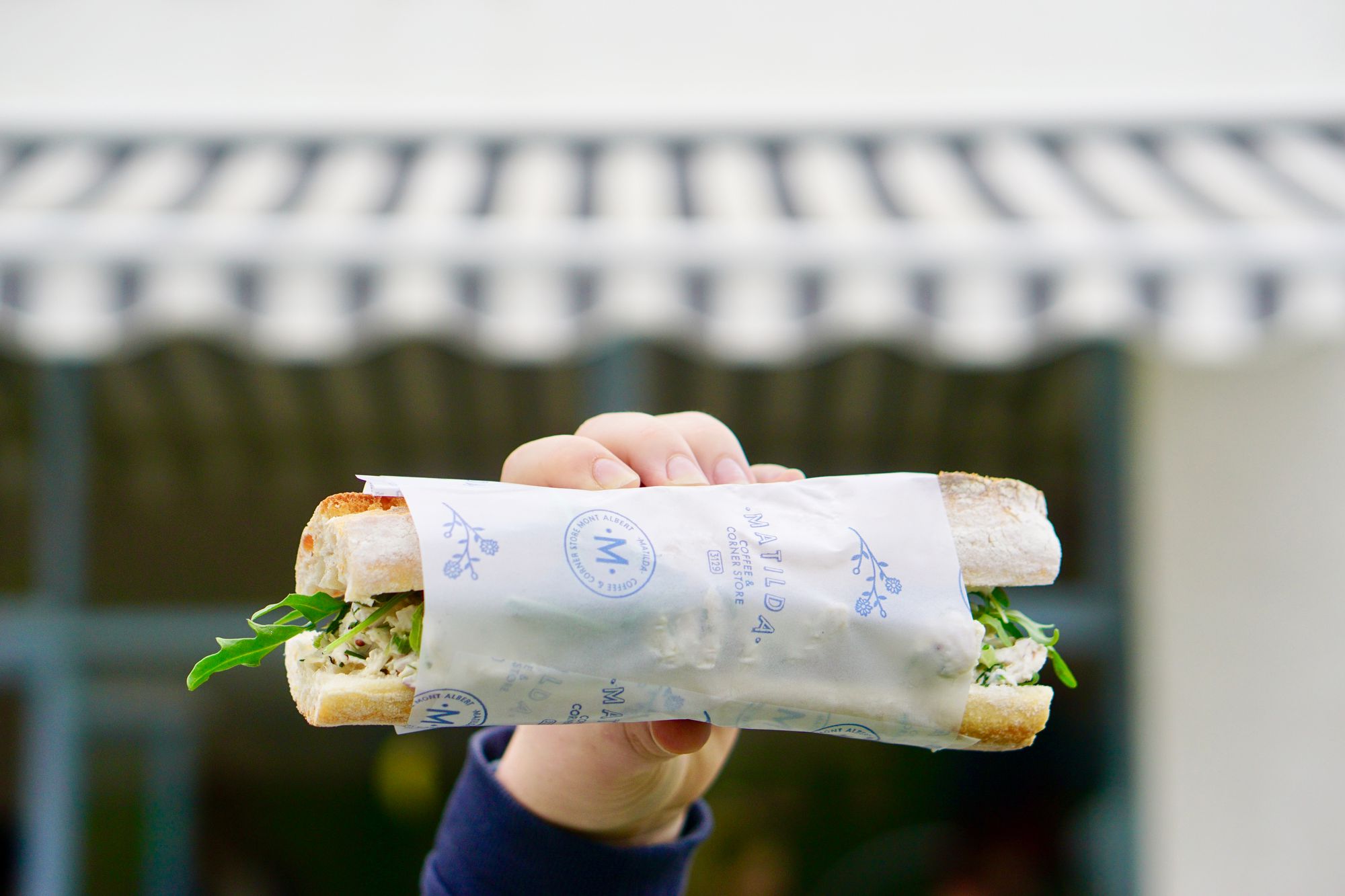 Tell us a bit about your brand, introduce it to the world!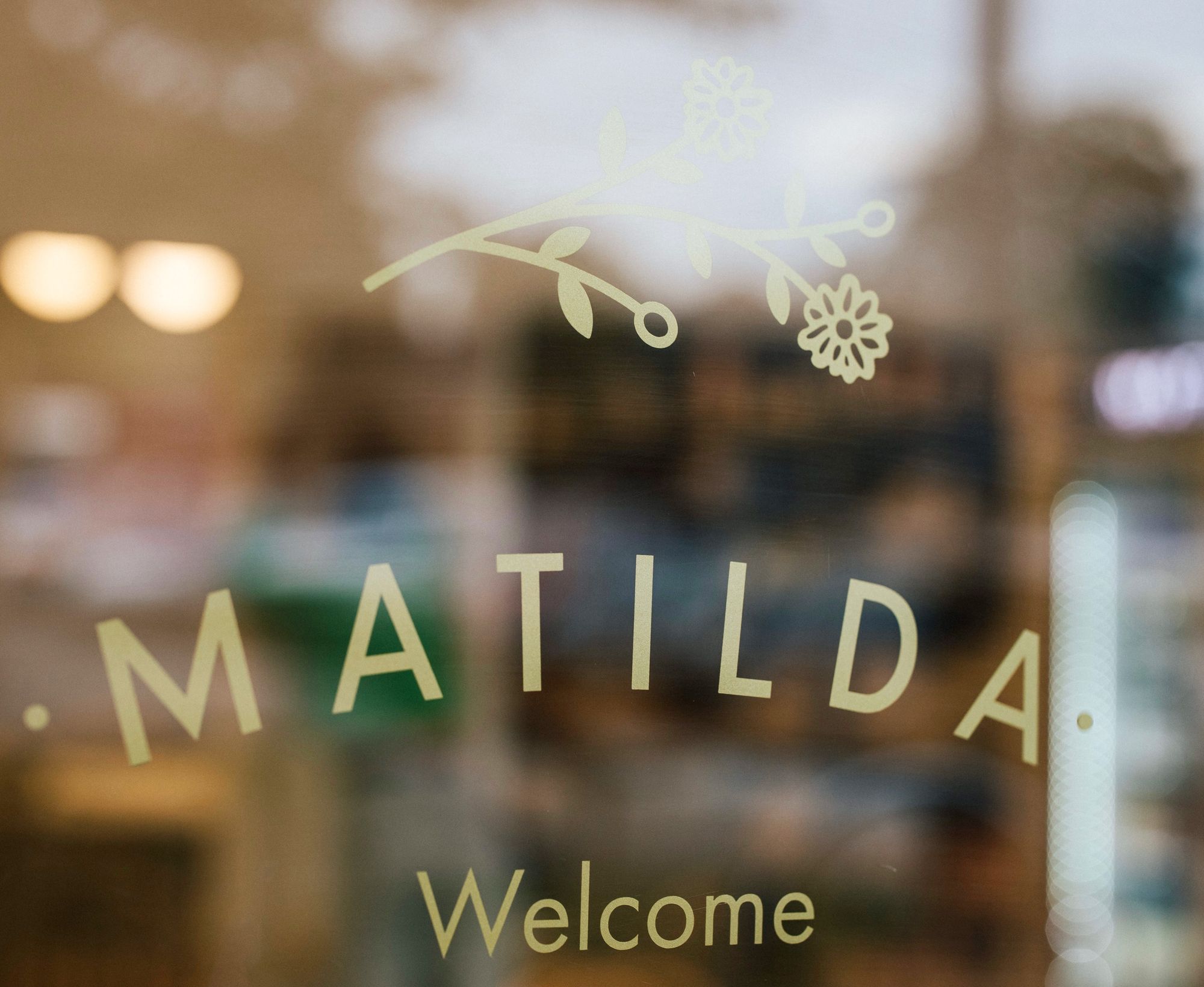 Matilda is a small family-run business. We opened our doors in April 2021, and ever since we have carefully selected the best suppliers in Victoria, each helping Matilda serve the healthy and fresh menu made daily in our small but very production kitchen.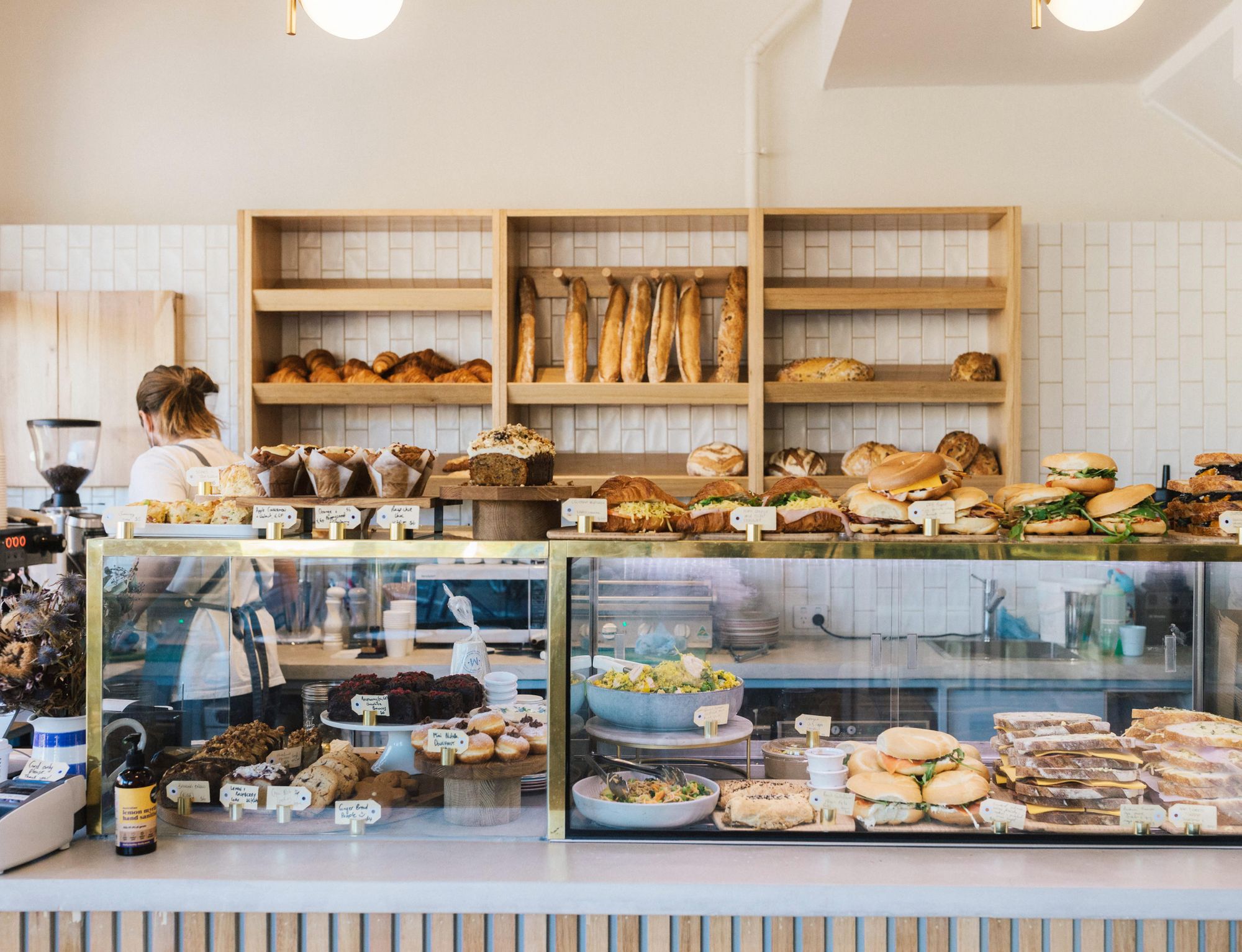 We aim to make as much in-house as possible, including some of our savory items and baked goods. We do our best to cater to as many dietary needs as possible so that the whole family can enjoy a treat at Matilda.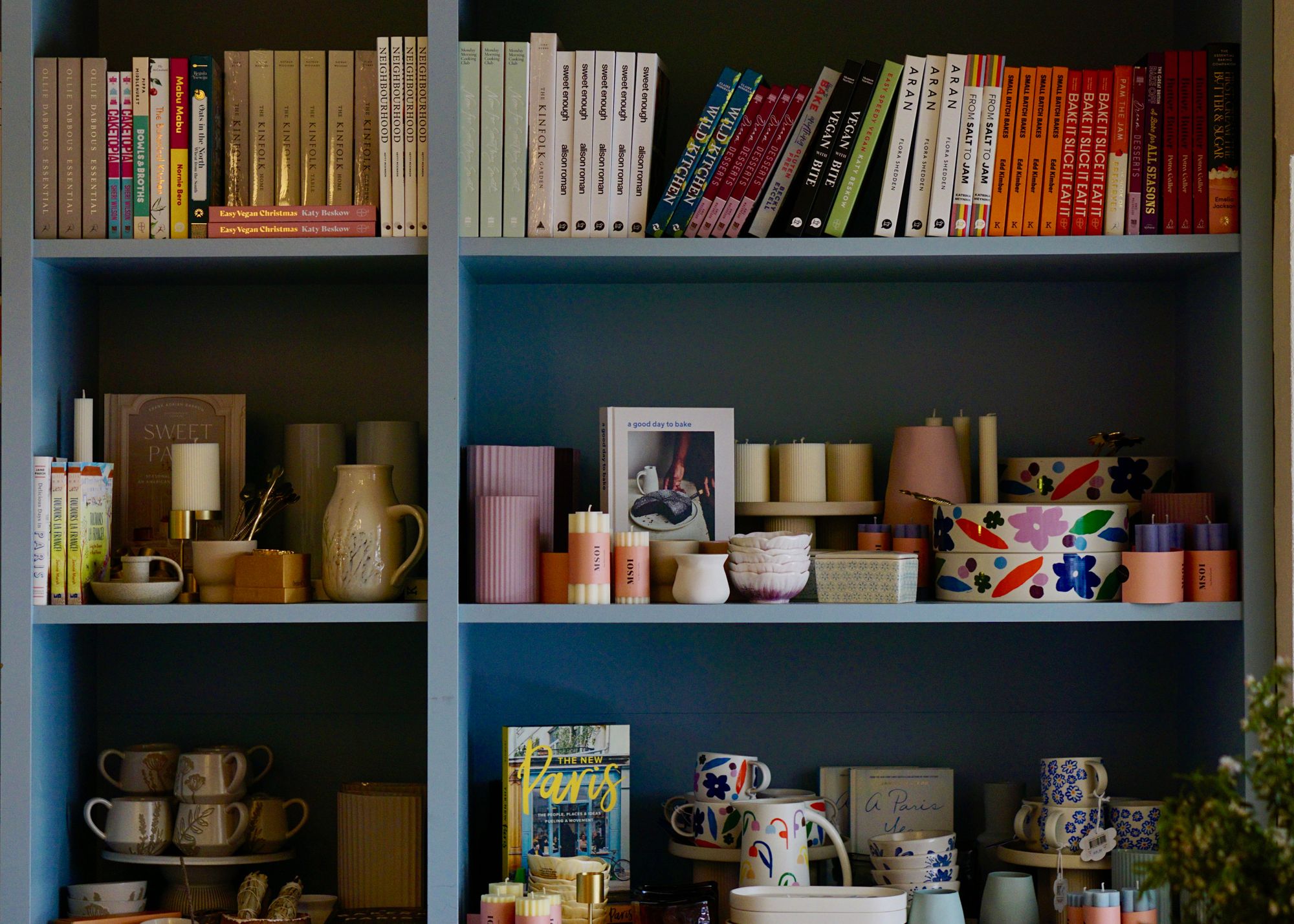 Tell us about the design for your packaging and how you're using them?
The design we wanted for our packaging creates a soft, feminine feel that represents the inside of our café. We created the illustrated flower to have a floral touch and the typography to be reminiscent of old French cafes.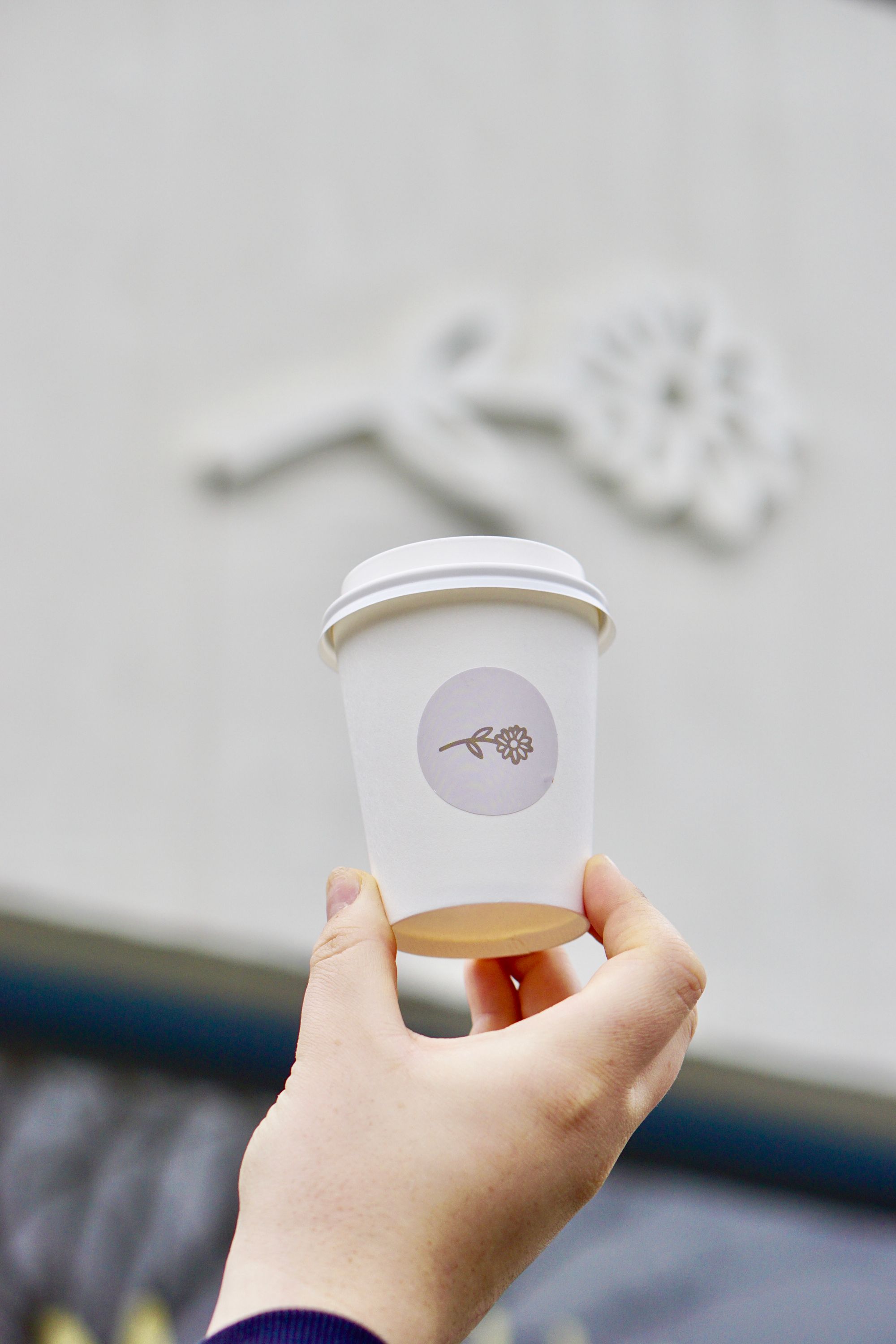 We use the stickers and grease-proof paper to compliment our array of in-house goods. We use the large packaging paper for our retail items.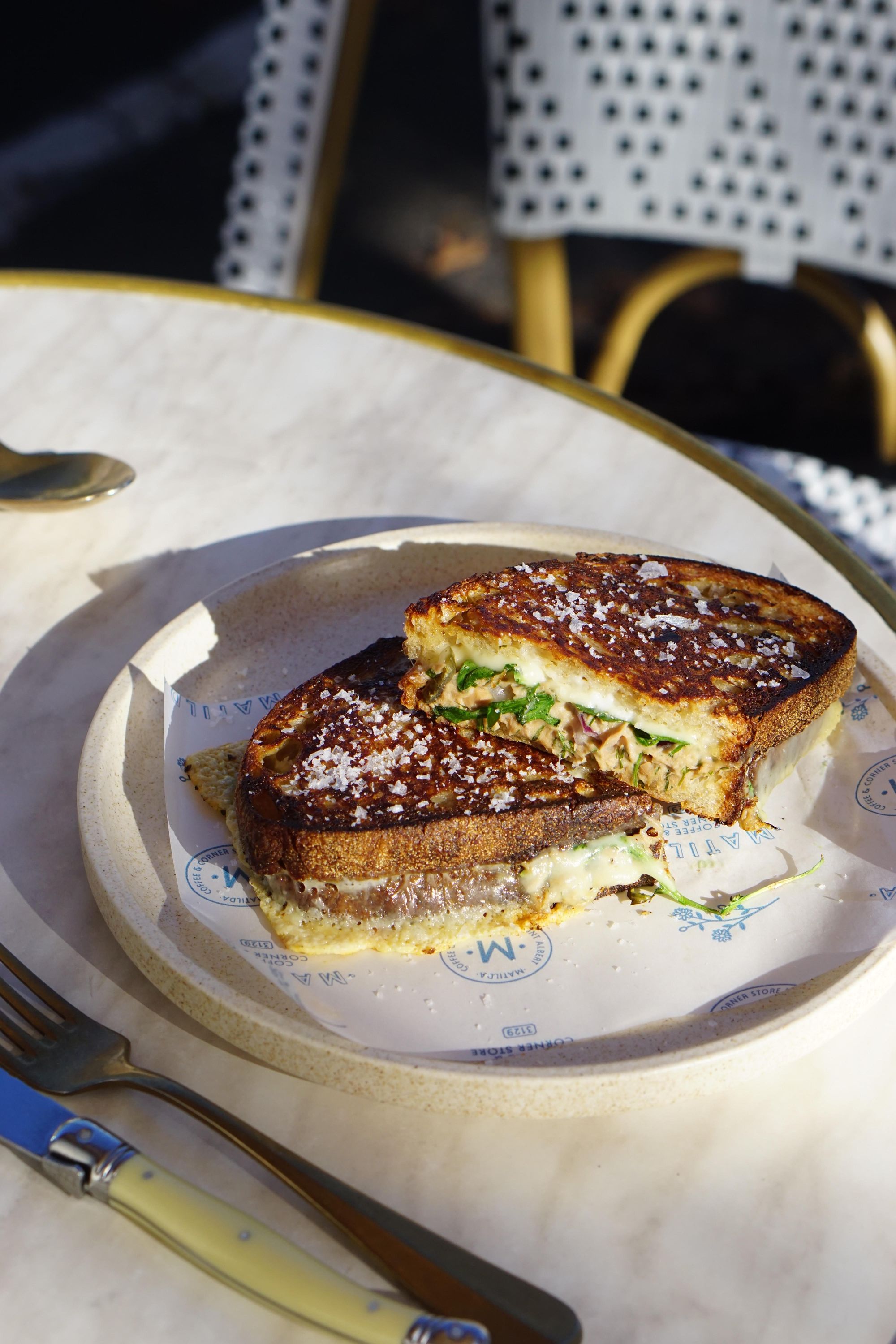 What made noissue a good fit for your packaging?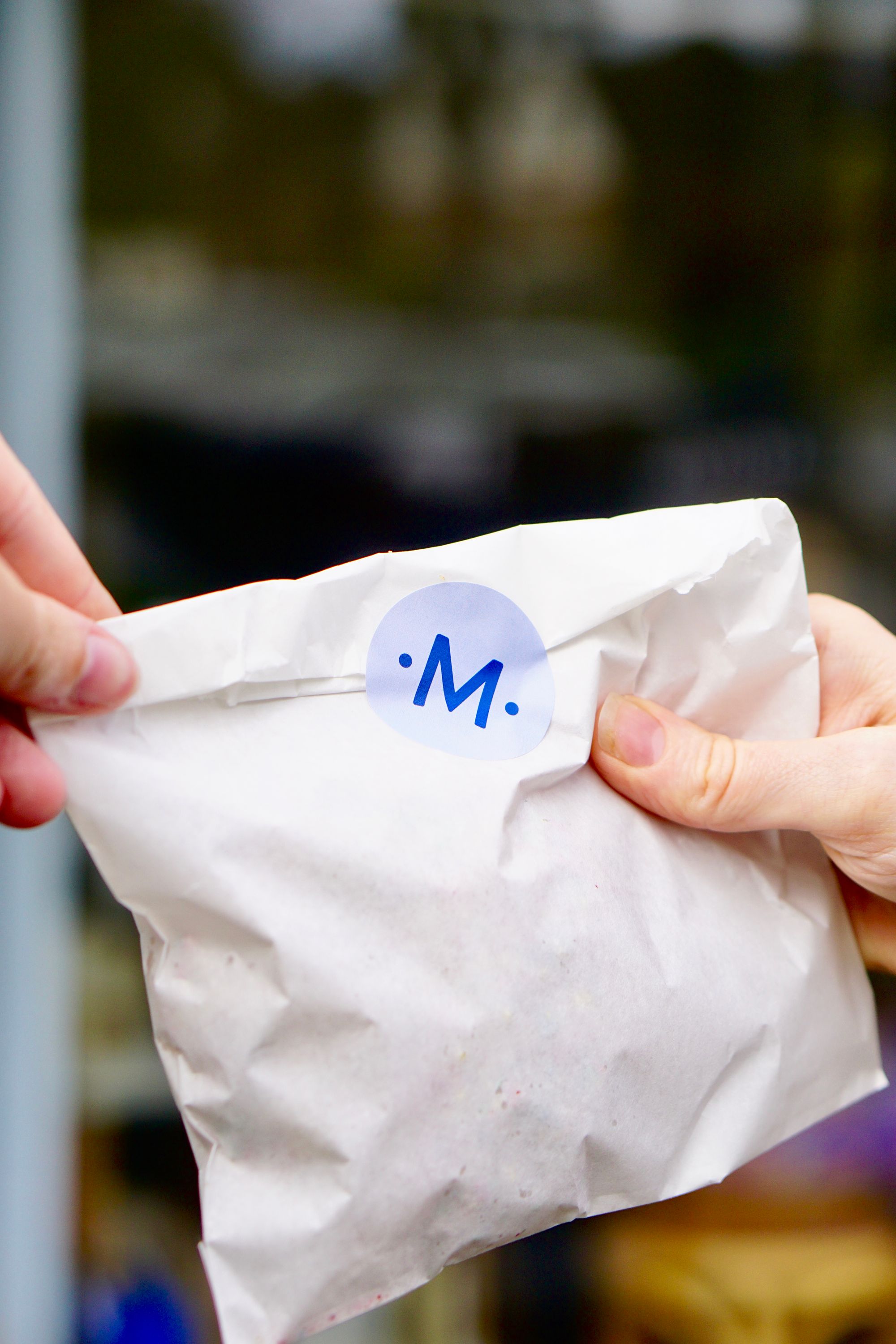 We believe noissue was a great fit based on convenience, efficiency, and thoroughness. They were able to help us through the growth of our business.